https://www.axios.com/newsletters/axios-am-52f7ca7c-9b6a-46c7-ae58-974e2443739b.html?chunk=0#story0
1 big thing: Trump's behind-the-scenes rants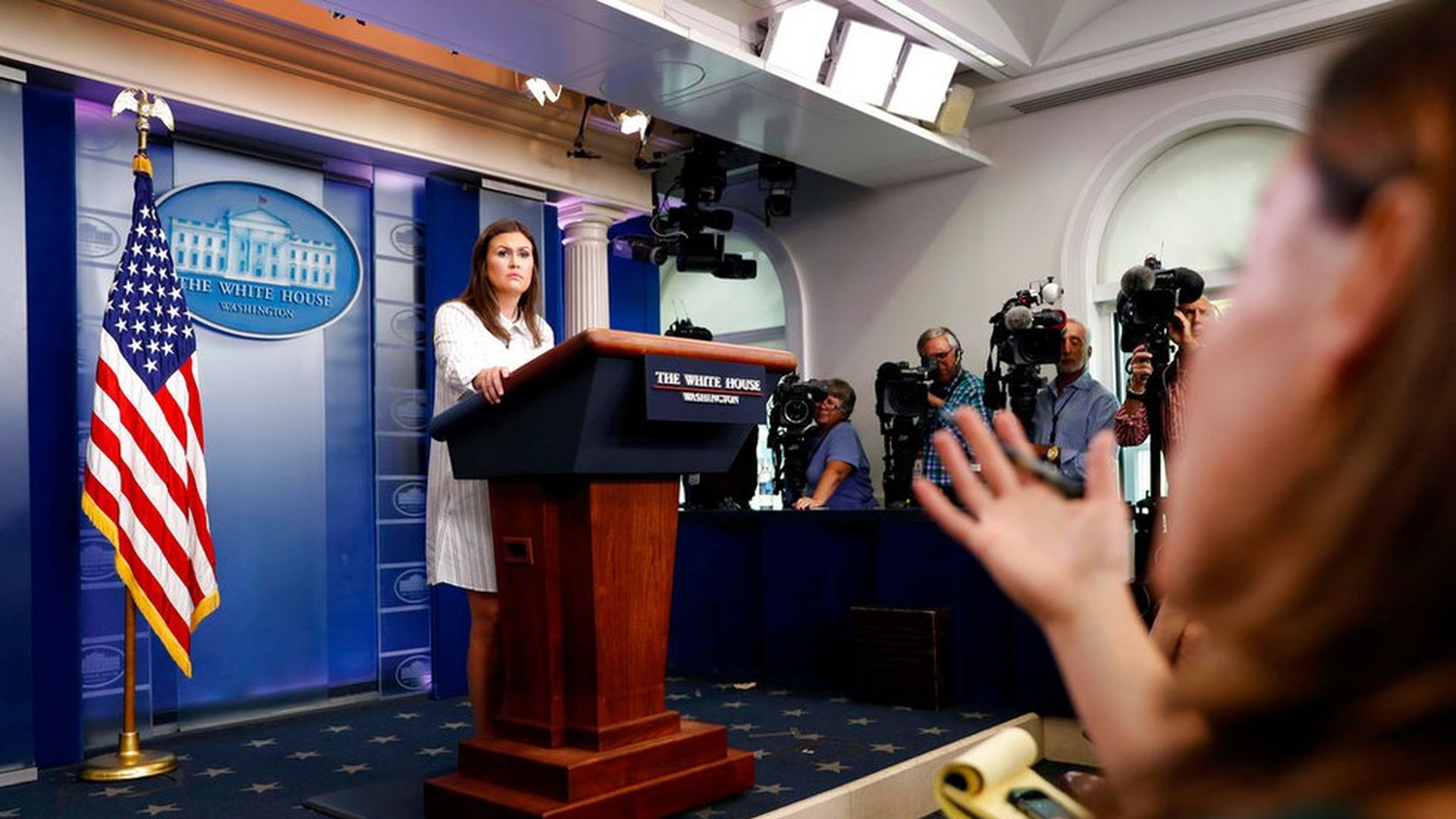 Behind the scenes in the West Wing, President Trump continues to rant and brood about former FBI Director Jim Comey and the Russia investigation that got him fired. Trump tells aides and visitors that the probe now being run by special counsel Bob Mueller is a witch hunt, and that Comey was a leaker.
So White House Press Secretary Sarah Sanders was reflecting her boss's moods when she attacked Comey at length from the podium yesterday, after being asked about Steve Bannon's assertion to "60 Minutes" that the firing was one of the worst mistakes in modern political history:
"I think there is no secret Comey, by his own self-admission, leaked privileged government information. ... Comey leaked memos to the New York Times ... He politicized an investigation by signaling he would exonerate Hillary Clinton before he ever interviewed her or other key witnesses."
Sanders even suggested that Comey himself should be investigated: "His actions were improper and likely could have been illegal."
Why it matters: The Mueller investigation is hitting ever closer to home for Trump, and he's using the tools of his office to try to undermine the special counsel's future findings.
Be smart: Trump allies plan to vilify Mueller the way the Clinton White House treated Ken Starr.
Watch for a common Trump theme to solidify: partisan overreach.
The president's friends are most worried about Mueller digging into past business deals, which is why his team keeps raising concerns in public and private about the "scope" of the investigation.
https://www.axios.com/newsletters/axios-am-52f7ca7c-9b6a-46c7-ae58-974e2443739b.html?chunk=1#story1
2. Reality check on single payer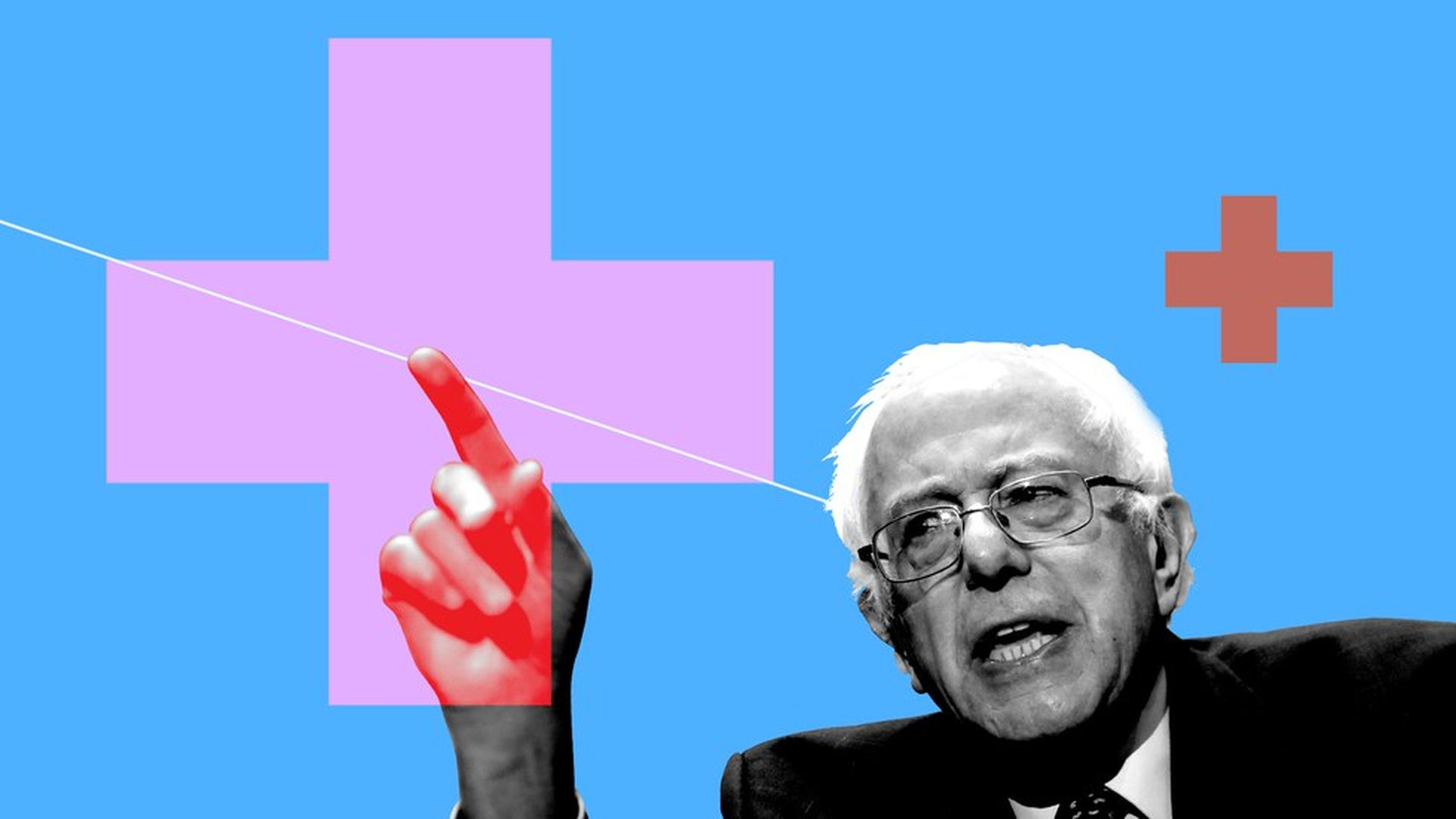 Sen. Bernie Sanders will introduce his "Medicare for All" legislation today. In addition to Sanders, four more of Democrats' top 2020 prospects — Sens. Cory Booker, Kirsten Gillibrand, Kamala Harris and Elizabeth Warren — have signed on as cosponsors, Axios' Sam Baker writes:
Why it matters: Single-payer means different things to different people. But for so many powerful, viable Democrats to endorse just the conceptual idea of single-payer is still a huge political shift.
The bottom line: Single payer isn't going anywhere — in either direction. It's not going to pass anytime soon, obviously. But after today, it's also not going away anytime soon.
Reality check: No one — including Sanders — has truly reckoned with how to pay for whatever system they might support.
The coming debate, per Chris Jennings, veteran Democratic health care strategist: "Whether it's 'Medicare for All,' Medicare buy-in, Medicaid buy in, all-payer, utilizing Medicare as a negotiator — the constant theme will be policies that work ... to leverage the power of the federal government."
Be smart: So fascinating to watch this wild swing among Democrats on something once considered politically toxic. Like immigration and gay marriage, once the pendulum swings, it swings fast and hard — smashing old litmus tests and creating new ones.
https://www.axios.com/newsletters/axios-am-52f7ca7c-9b6a-46c7-ae58-974e2443739b.html?chunk=2#story2
3. Signs of prosperity amid worry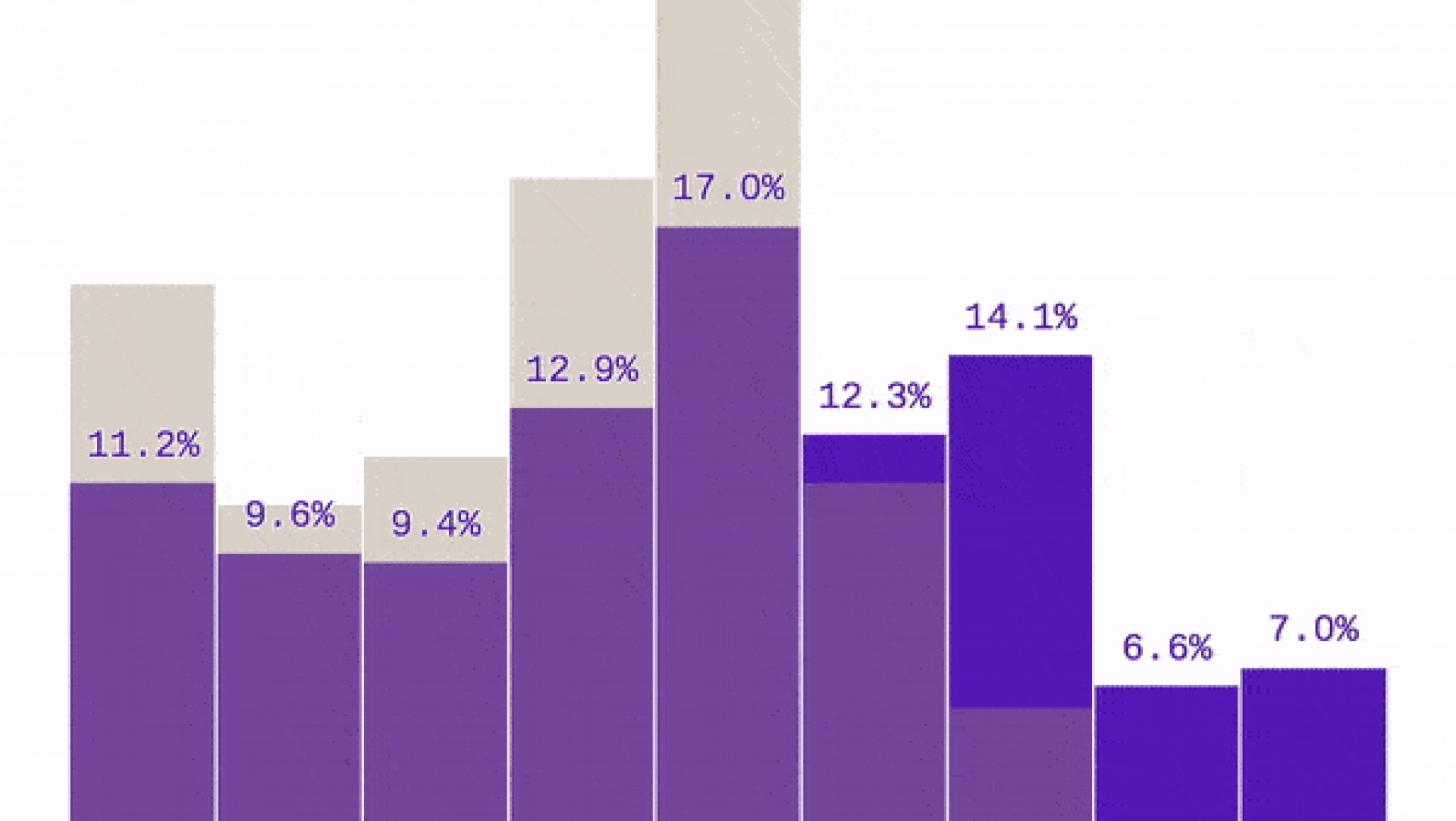 Census data out yesterday showed that the share of high-earning households increased rapidly from 1967 to 2016., while the share of households in the middle ranges has gone down.
The WashPost's lead headline is, "Paychecks hit high for middle class": "The incomes of middle-class Americans rose last year to the highest level ever recorded by the Census Bureau, as poverty declined and the scars of the past decade's Great Recession seemed to finally fade."
"Median household income rose to $59,039 in 2016, a 3.2 percent increase from the previous year."
"The nation's poverty rate fell to 12.7 percent, returning nearly to what it was in 2007."
But, but, but ... "[T]he census report also points to the sources of deeper anxieties among American workers."
"Inequality remains high, with the top fifth of earners taking home more than half of all overall income, a record."
"[T]he median African American household [earns] only $39,490, compared with more than $65,000 for whites and over $81,000 for Asians."
https://www.axios.com/newsletters/axios-am-52f7ca7c-9b6a-46c7-ae58-974e2443739b.html?chunk=3#story3
Bonus: What POTUS is reading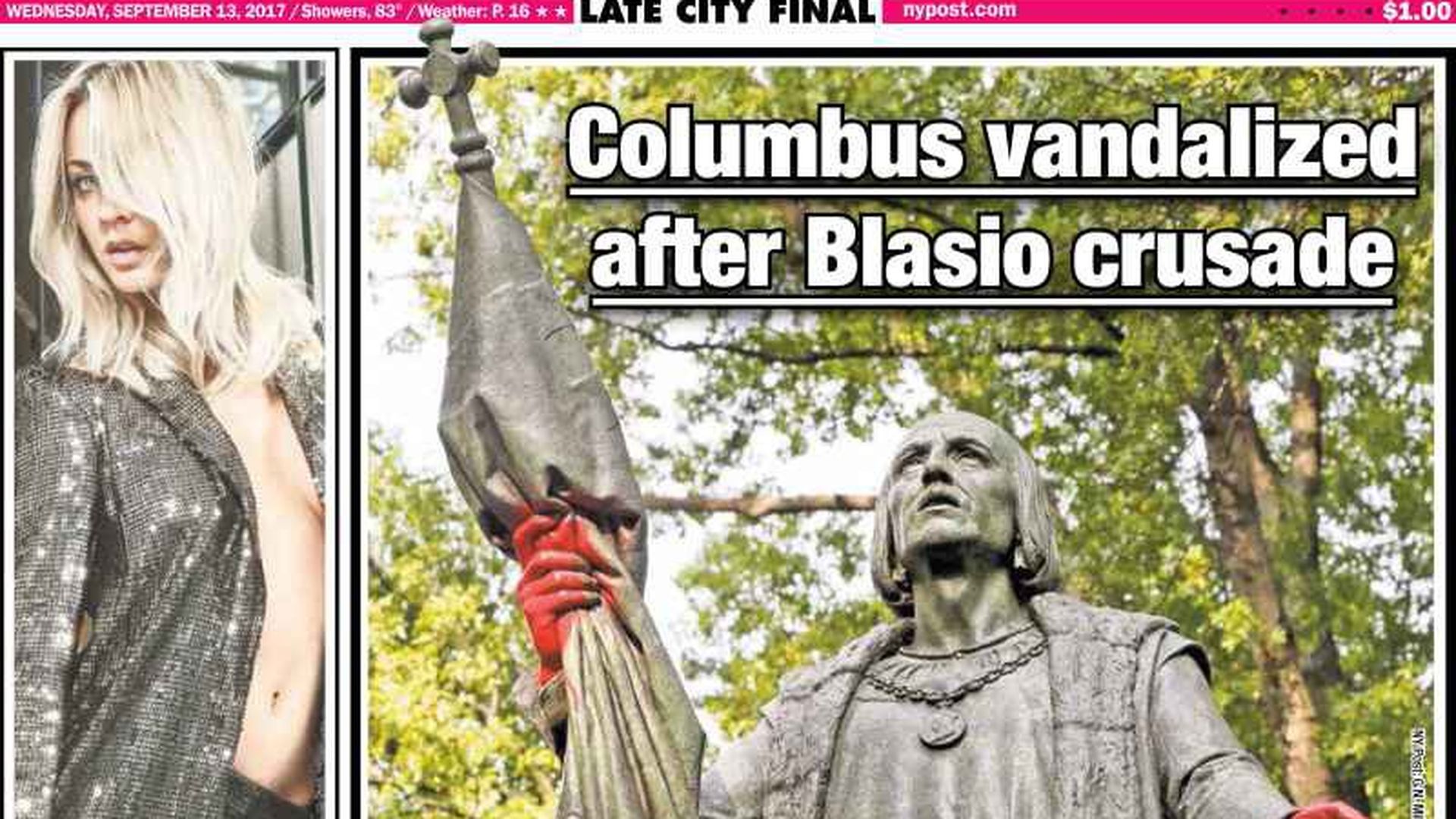 https://www.axios.com/newsletters/axios-am-52f7ca7c-9b6a-46c7-ae58-974e2443739b.html?chunk=4#story4
4. "Blood In The Water In Silicon Valley"
We've been sounding the alarm on this for months, and BuzzFeed editor-in-chief Ben Smith captures it perfectly ... "The bad new politics of big tech":
Facebook should probably ease out of the business of bland background statements and awkward photo ops, and start worrying about congressional testimony. Amazon, whose market power doesn't fall into the categories envisioned by pre-internet antitrust law, is developing a bipartisan lobby that wants to break it up. Google's public affairs efforts are starting to look a bit like the oil industry's.
These are the existential collisions with political power that can shake and redefine industries and their leaders, not the nickel-and-dime regulatory games Silicon Valley has played to date.
Be smart: This is the most important under-appreciated trend reshaping politics/tech/biz.
https://www.axios.com/newsletters/axios-am-52f7ca7c-9b6a-46c7-ae58-974e2443739b.html?chunk=5#story5
5. "The biggest leap forward"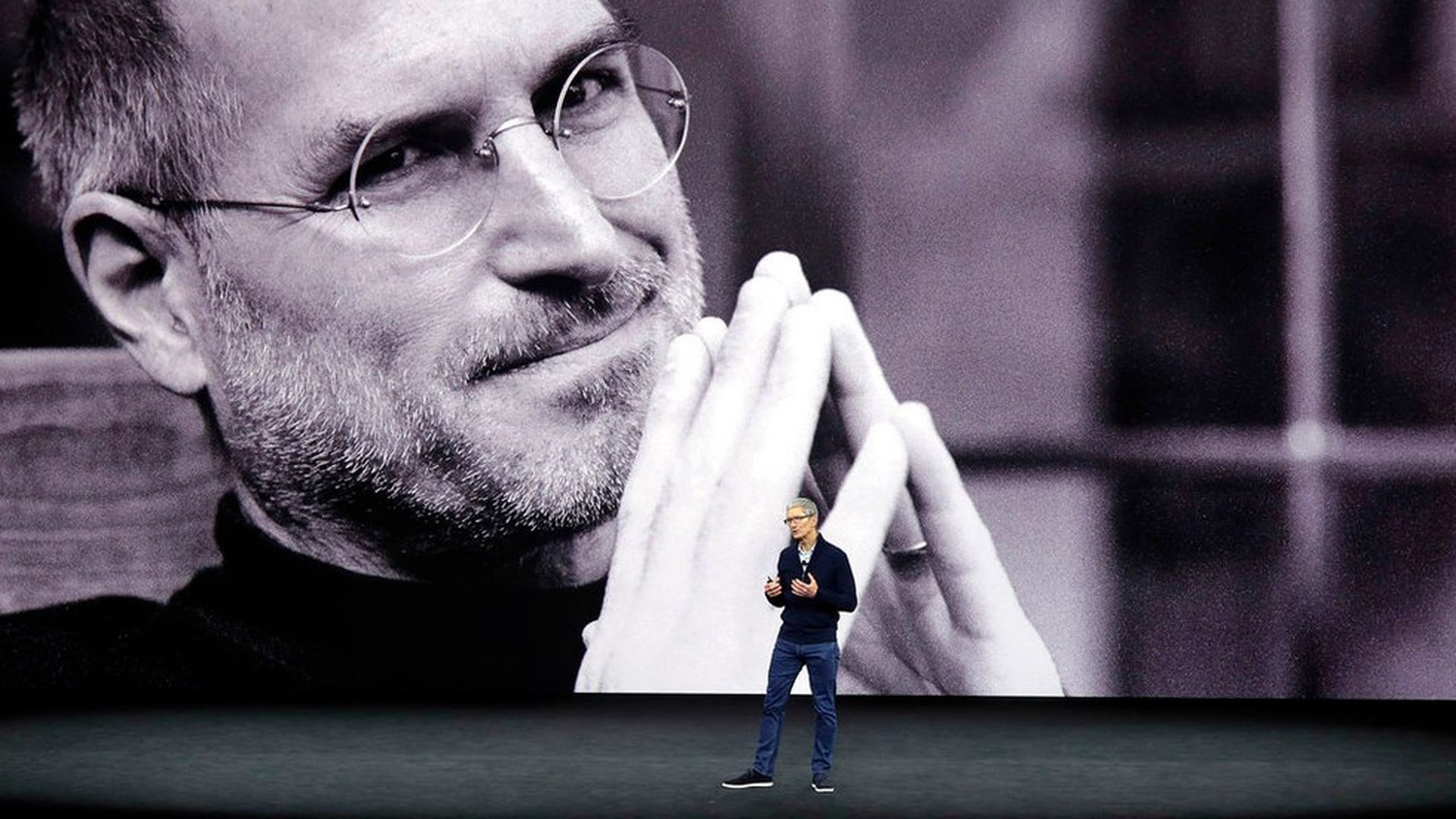 Why iPhones cost so much ... The iPhone X (pronounced "10") will sell for $999 beginning Nov. 3.
That's double what the first iPhone cost a decade ago, and more than any other competing device — as Apple positions itself as "a purveyor of pricey, aspirational gadgets," per AP's Michael Liedtke and Barbara Ortutay:
"Apple is ... continuing to push its prices higher, even though improvements it's bringing to its products are often incremental or derivative. ... [T]hat runs contrary to decades in which high-tech device prices have fallen over time, often dramatically, even as the gadgets themselves acquired new features and powers."
"[R]ival phones — many of them from Samsung — already offer similar displays, facial recognition, augmented reality and wireless charging, if often in cruder forms."
"Apple also introduced a TV streaming box that will sell for $179, far more than similar devices, and a smartwatch with its own cellular connection that will cost almost $400. In December, Apple will start selling an internet-connected speaker, the HomePod, priced at $349, nearly twice as much as Amazon's ... Echo."
"The premium pricing strategy reflects Apple's long-held belief that consumers will pay more for products that are so well designed that they can't fathom living without them."
More than 1,000 people attended the first public event at Apple's "spaceship" campus, the $5 billion (not a typo) Apple Park.
The reviews ... USA Today front page, "$1,000 iPhone X: A crowd-pleaser on the face of it," by Ed Baig: "With Touch ID having gone AWOL with the disappearing home button, you'll be able to use Face ID ... to purchase stuff through Apple Pay."
"On the new phone you navigate home by swiping up from the bottom of the display."
A fun feature: "using your face to create ... animated emojis, or animojis. ... Make an angry face and your animated emoji copies your facial expression."
Go deeper: See a video of Axios chief tech correspondent Ina Fried trying the iPhone X at the Apple event.
https://www.axios.com/newsletters/axios-am-52f7ca7c-9b6a-46c7-ae58-974e2443739b.html?chunk=6#story6
6. Hurricane Inc.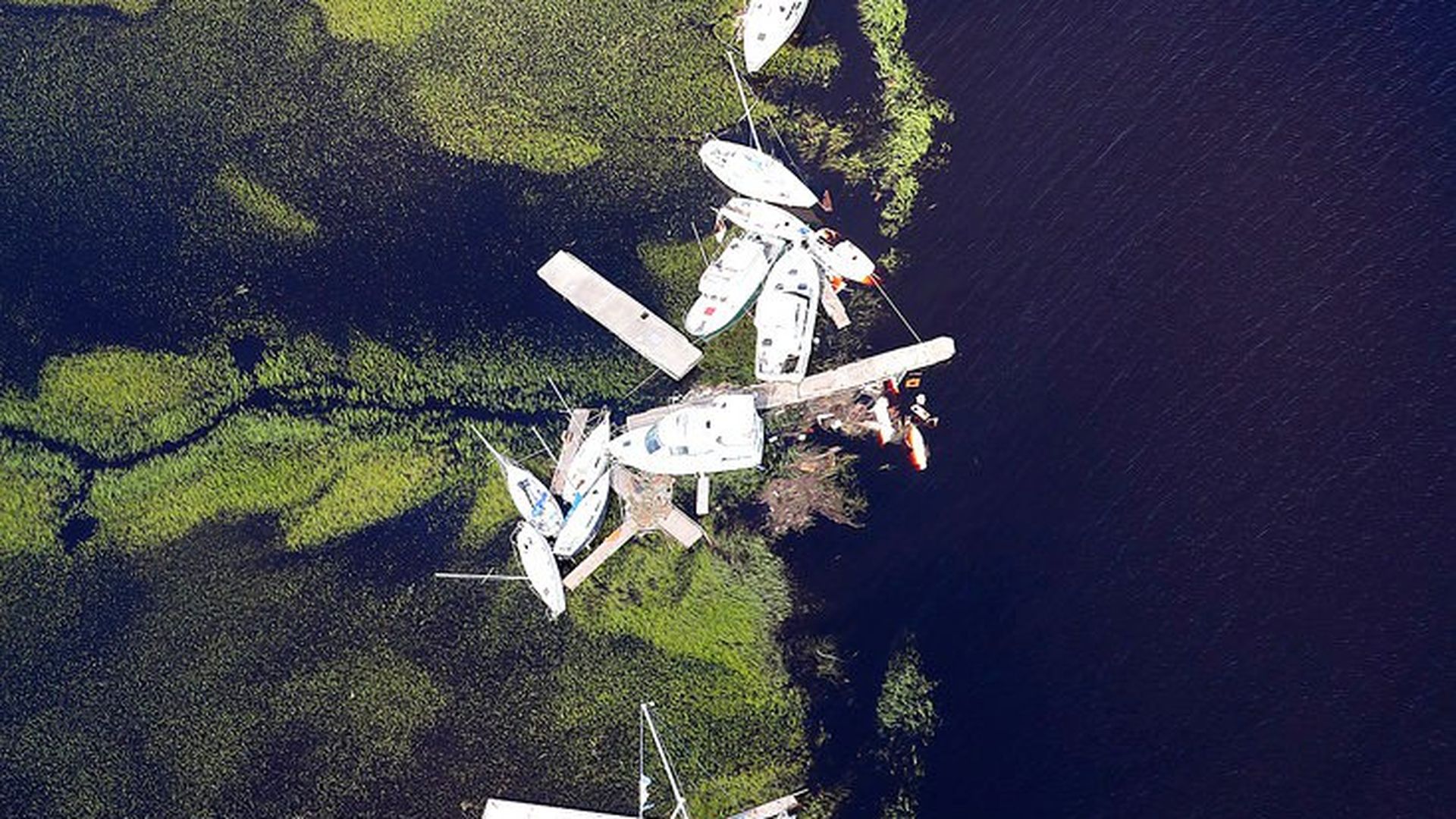 Stat du jour: FEMA estimates 25% of Florida Keys homes are destroyed.
"Chasing Billions From Ever Costlier Disasters" by Bloomberg Businessweek's Prashant Gopal:
"One midsize operator, Cavalry Construction Co. ... charges $24,00 for the basics on a 3,000-square-foot house: Workers rip out water-soaked wood, walls, and insulation, drag in fans and dehumidifiers to dry out the dwelling, then treat the space for mold. Full reconstruction for a house of that size costs about $150,000."
https://www.axios.com/newsletters/axios-am-52f7ca7c-9b6a-46c7-ae58-974e2443739b.html?chunk=7#story7
7. The Wilderness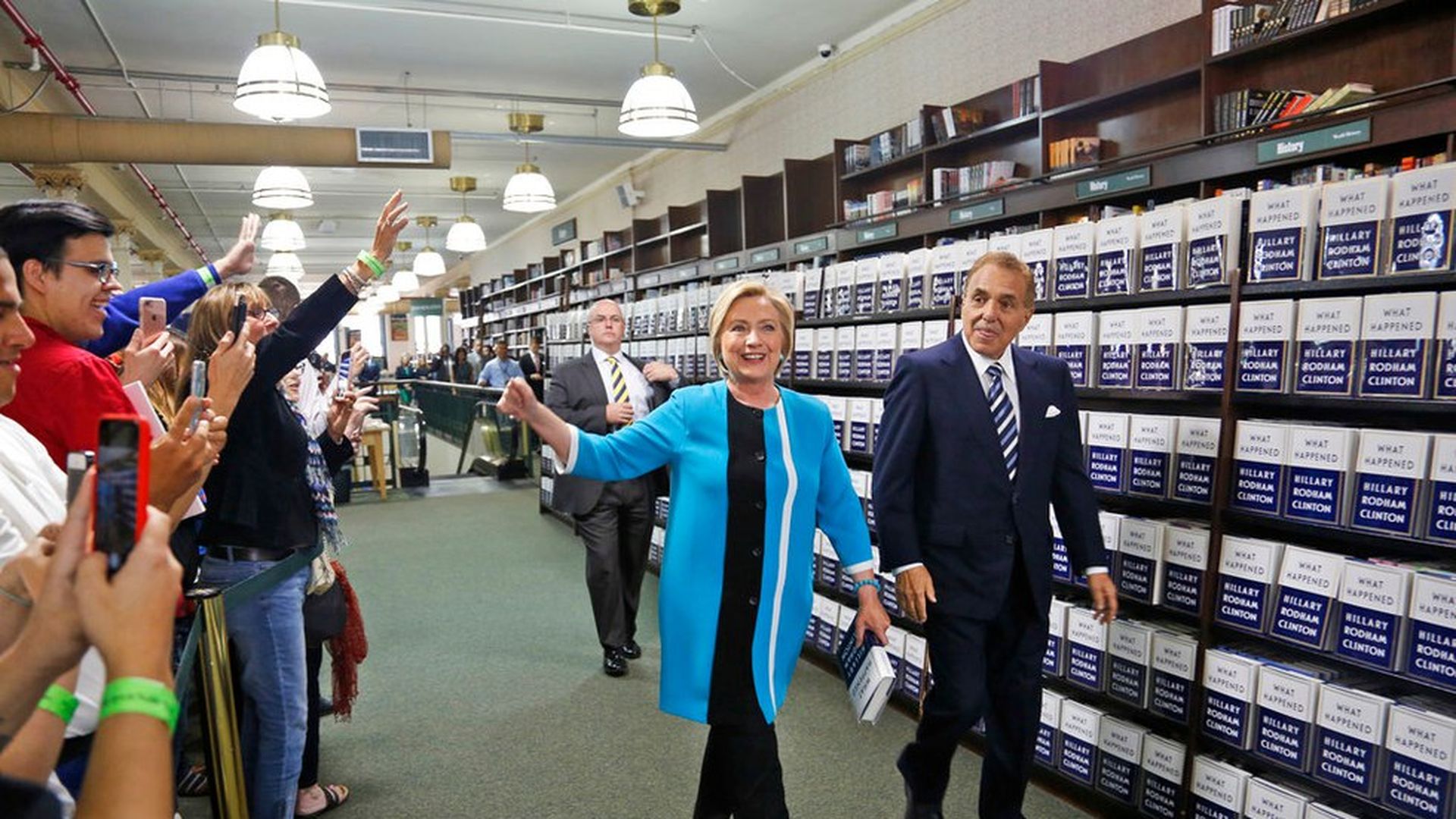 Hillary Clinton, promoting "What Happened," draws blowback from Dems as she focuses ire and blame on Sen. Bernie Sanders, as reflected by these comments on "Pod Save America":
"His claims which he could not defend ... filled up a lot of space. When I was running against President Obama in 2008, we had differences but they were — this is my bias — honest differences that we presented and we defended ... That was not possible in this primary campaign."
"[I]t was much more challenging to have a straightforward argument of 'OK, health care. What are we going to do about health care?' because he would say: 'Oh we're going to do single-payer.' And I'd say, 'Well, how are you going to do it? And he wouldn't know."
Go deeper: "Hillary's best Bernie bashing."
https://www.axios.com/newsletters/axios-am-52f7ca7c-9b6a-46c7-ae58-974e2443739b.html?chunk=8#story8
8. Data du jour
The U.S. ranks 82nd in the world in labor-force participation among ages 25-54, according to the World Economic Forum's Global Human Capital Index:
"The top ten of this year's ... Human Capital Index is headed by smaller European countries — Norway (1), Finland (2), Switzerland (3)—as well as large economies such as the United States (4) and Germany (6)." Denmark is fifth.
https://www.axios.com/newsletters/axios-am-52f7ca7c-9b6a-46c7-ae58-974e2443739b.html?chunk=9#story9
9. Power centers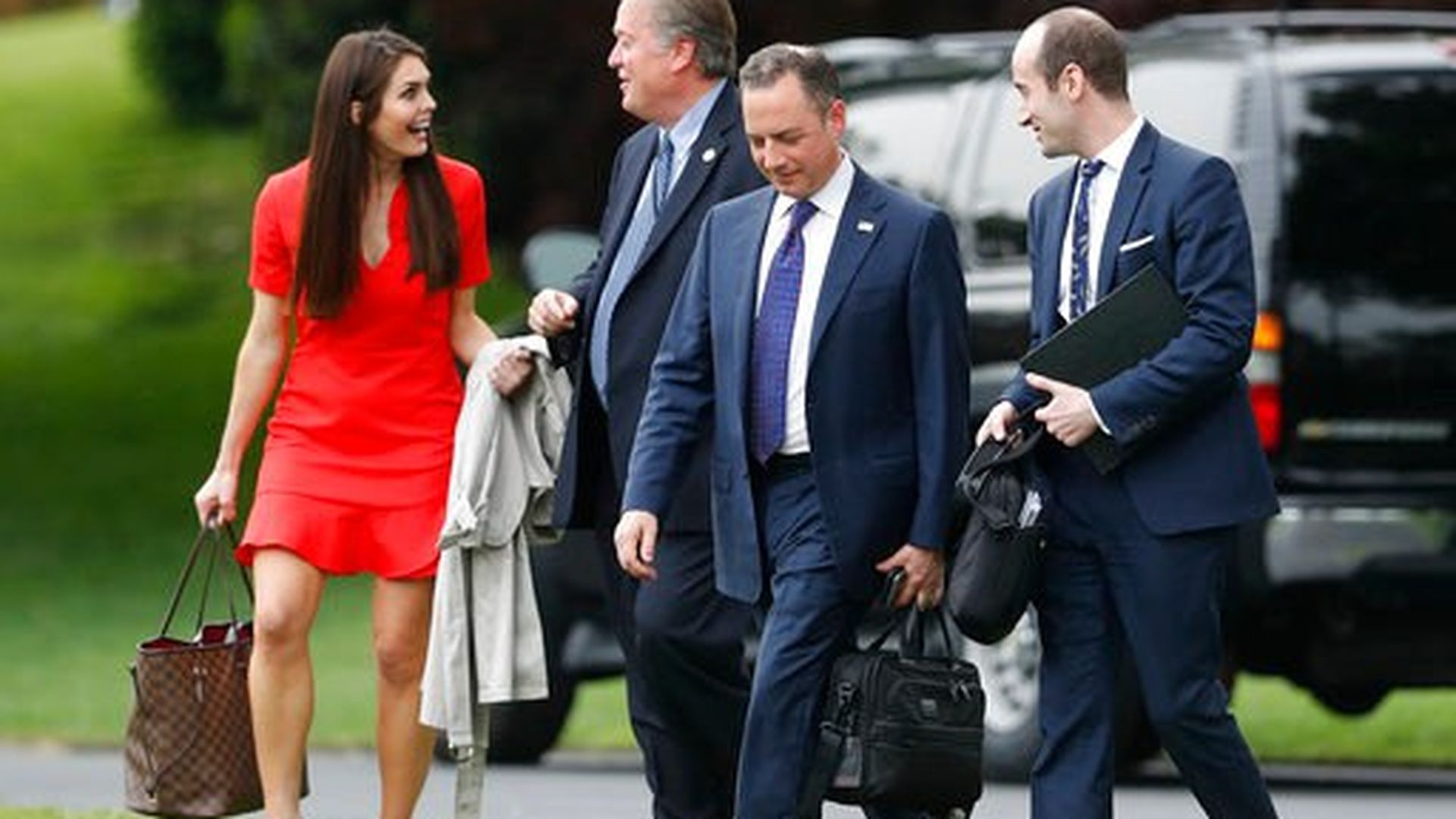 Four White House appointments of people you'll see/hear much more of:
Hope Hicks — President Trump's most trusted aide, period — was officially named White House communications director.
Mercedes Schlapp, a former Fox News contributor and George W. Bush aide, will be Senior Advisor for Strategic Communications.
Raj Shah will be Principal Deputy Press Secretary.
Steven Cheung will be Director of Strategic Response.
"TIME Editor-in-Chief Nancy Gibbs is stepping down after 32 years at the brand, including four years at its helm," per a release. "Gibbs will remain with the company until the end of 2017 as Editorial Director of Time Inc.'s News Group, a title she has held in addition to Editor-in-Chief of TIME since 2016."
Steve Bannon will speak in Berkeley later this month "as part of Free Speech Week, a four-day event organized by The Berkeley Patriot, a conservative student publication," according to the N.Y. Times.
"New York Times White House correspondents Maggie Haberman and Glenn Thrush have agreed to do a Trump book for Random House," Vanity Fair's Joe Pompeo reports, noting that both are veterans of the New York tabloid world.
https://www.axios.com/newsletters/axios-am-52f7ca7c-9b6a-46c7-ae58-974e2443739b.html?chunk=10#story10
10. 1 fun thing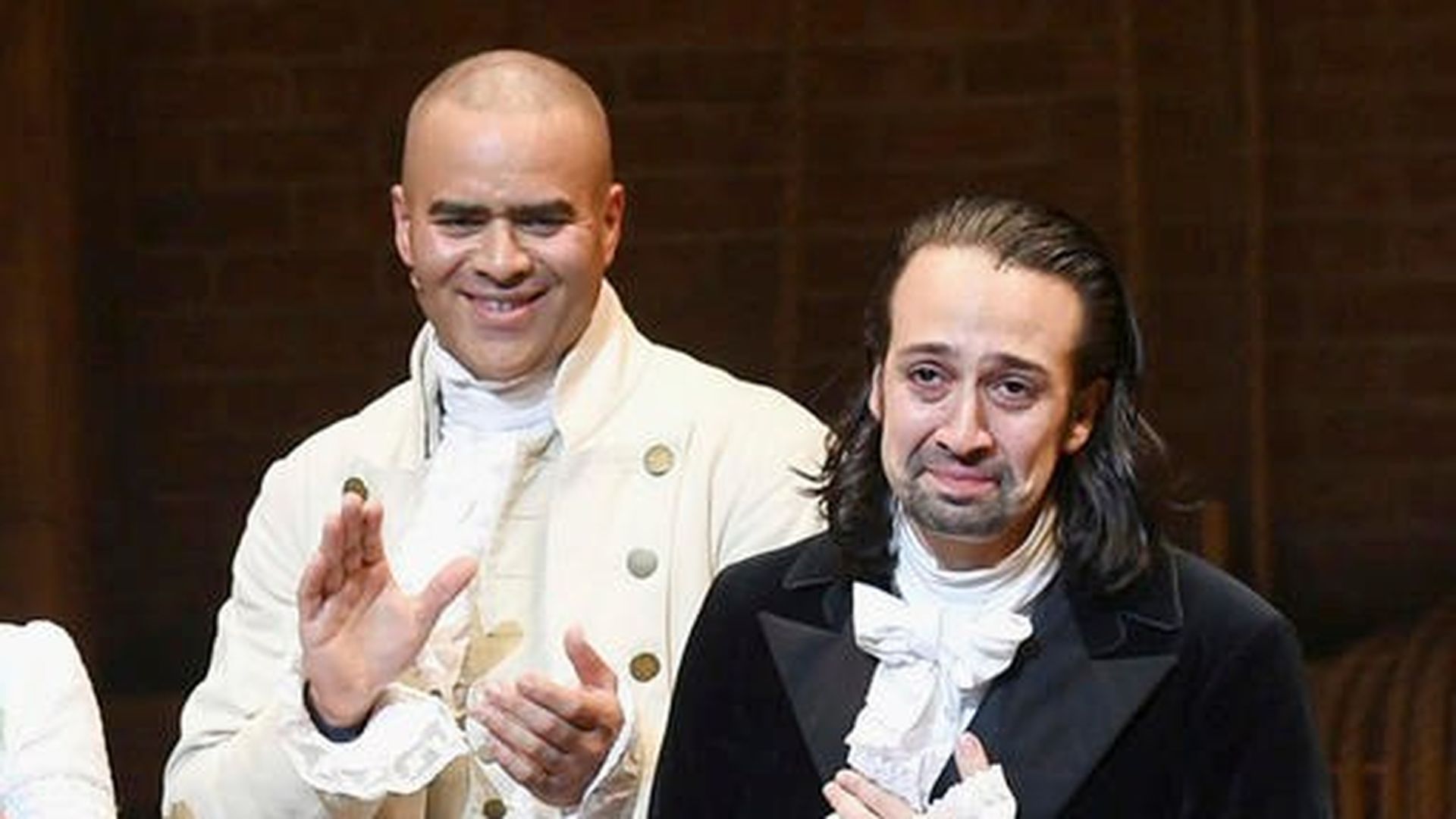 "Lin-Manuel Miranda comes to Washington — with lessons from the era of Hamilton," by WashPost's Paul Kane:
His favorite moments often come when high school students tweet at him about history, such as: "Hey, it's Marquis de Lafayette's birthday. You haven't tweeted anything," or "It's the anniversary of Yorktown. Why haven't you written anything?"
Such overtures show, he said, that "Hamilton" was not just a draw for elites who frequent Manhattan theaters, and they help drive his focus on continued funding for the arts and humanities.