Axios AM
November 02, 2021
🗳️ Good Tuesday morning and happy Election Day. Smart Brevity™ count: 1,169 words ... 4½ minutes. Edited by Zachary Basu.
1 big thing — New GOP brand: Trump Light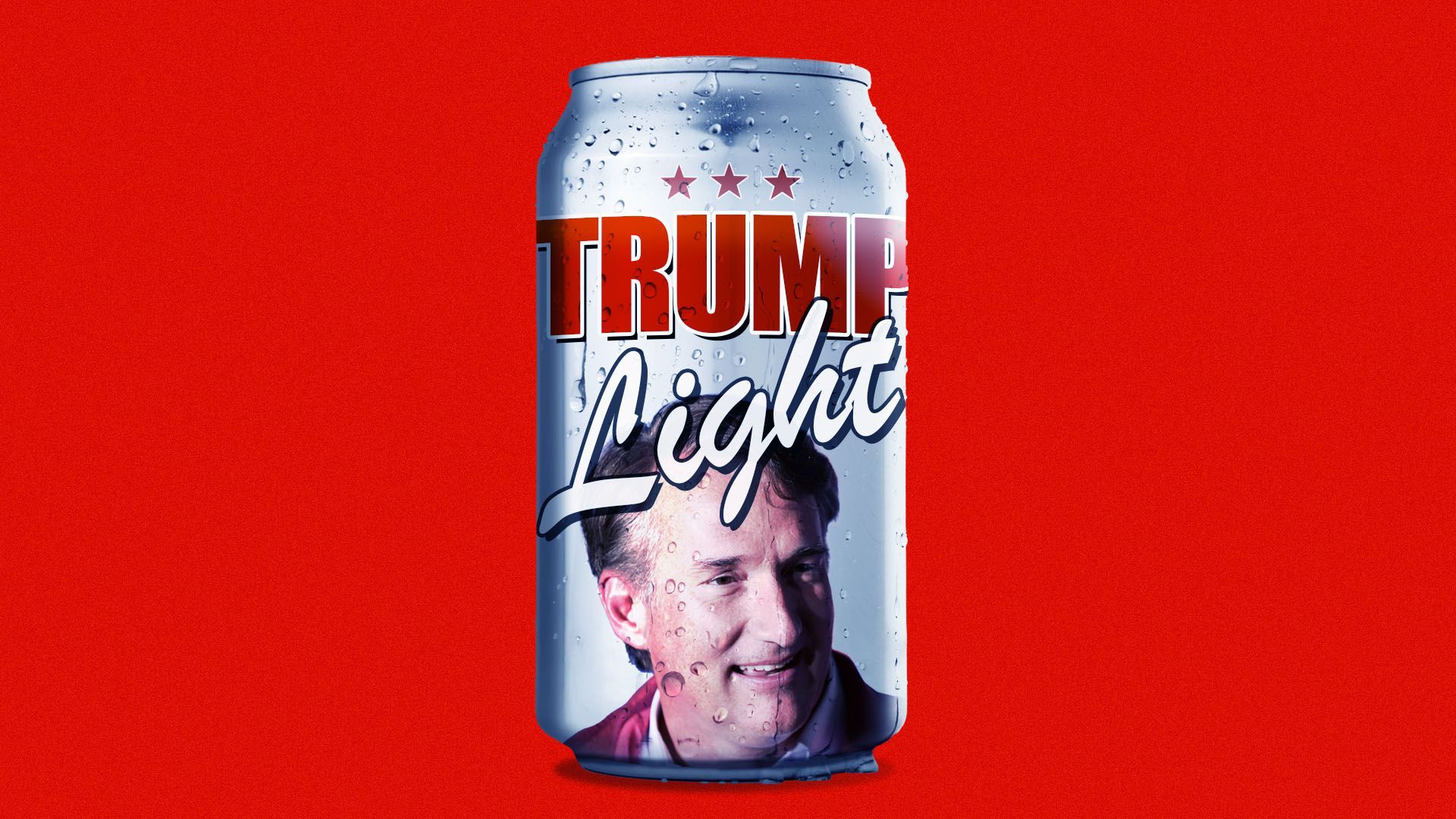 Win or lose in today's Virginia governor's race, Glenn Youngkin has created a new template for Republican candidates running in competitive races in the Trump era.
Why it matters: Republicans, with swing states set to dictate Senate control in 2022, are scrambling to strike a balance — when Full Trump is too hot in swing states like Virginia, but Never Trump is too cold for the former president's rabid fans.
GOP strategists tell us Youngkin has shown five ways to navigate this squeeze:
Embrace Trump tactics: Youngkin and his team were ruthless in torturing Democrat Terry McAuliffe with the words he most regrets: "I don't think parents should be telling schools what they should teach." That sentence, part of an answer about removing books from schools, is less controversial when you watch the whole clip, including McAuliffe's declaration: "I love teachers!" But top Democrats tell us McAuliffe was too slow to clean it up. Even this Sunday, McAuliffe told Chuck Todd on "Meet the Press": "[E]verybody clapped when I said it."
Softly embrace Trump himself: Steer clear of criticizing him, but also steer clear of standing next to him or running as a knock-off. As Peggy Noonan put it in a Wall Street Journal column: "Don't insult Donald Trump but do everything to keep him away." Youngkin nailed this. He shunned the T-word, pro or con.
Turn your opponent into a liberal Trump: Find words, actions, votes that paint Democrats — not your own party — as the wild, anti-democracy, close-minded ones. Youngkin found fertile ground in culture wars — mask requirements, transgender bathrooms and teaching on race — unfolding in Loudoun County, the exurban bellwether beyond D.C.'s Beltway.
Use their power against them: Youngkin turned Biden's all-party control of Washington into a weapon. Youngkin fueled perceptions that Democrats have gone too far left for suburban parents and are captives of progressive elites.
Don't say crazy things: This is another prong of Peggy Noonan's formula. Youngkin mostly avoided saying things independents — and suburban women — would find incendiary or insulting.
2. 😱 Pessimism sparks recession fear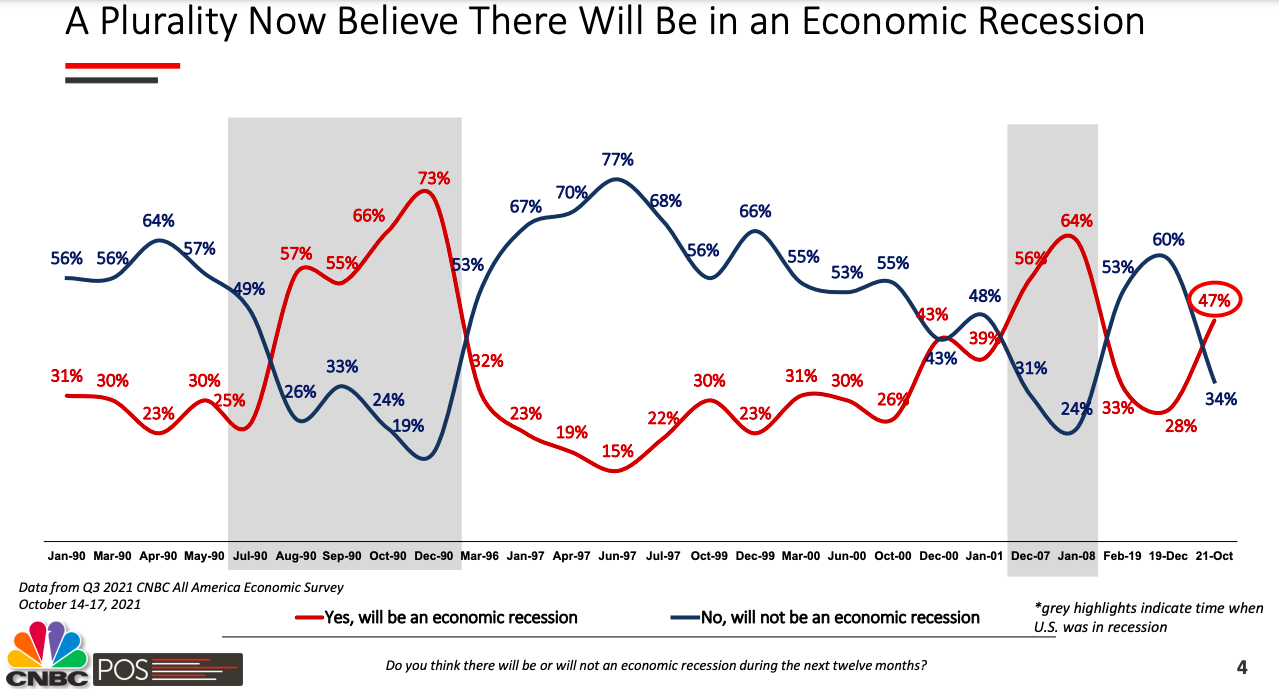 Pollster Bill McInturff of Public Opinion Strategies tells clients this polling for CNBC reflects a "surge of concern about the cost of living that has created very negative attitudes about the economy."
Why it matters: "It is a stark reminder that while Washington focuses every day on congressional negotiations ... there's the real world of the lives of everyday Americans," McInturff writes.
3. Methane limits could be summit's real legacy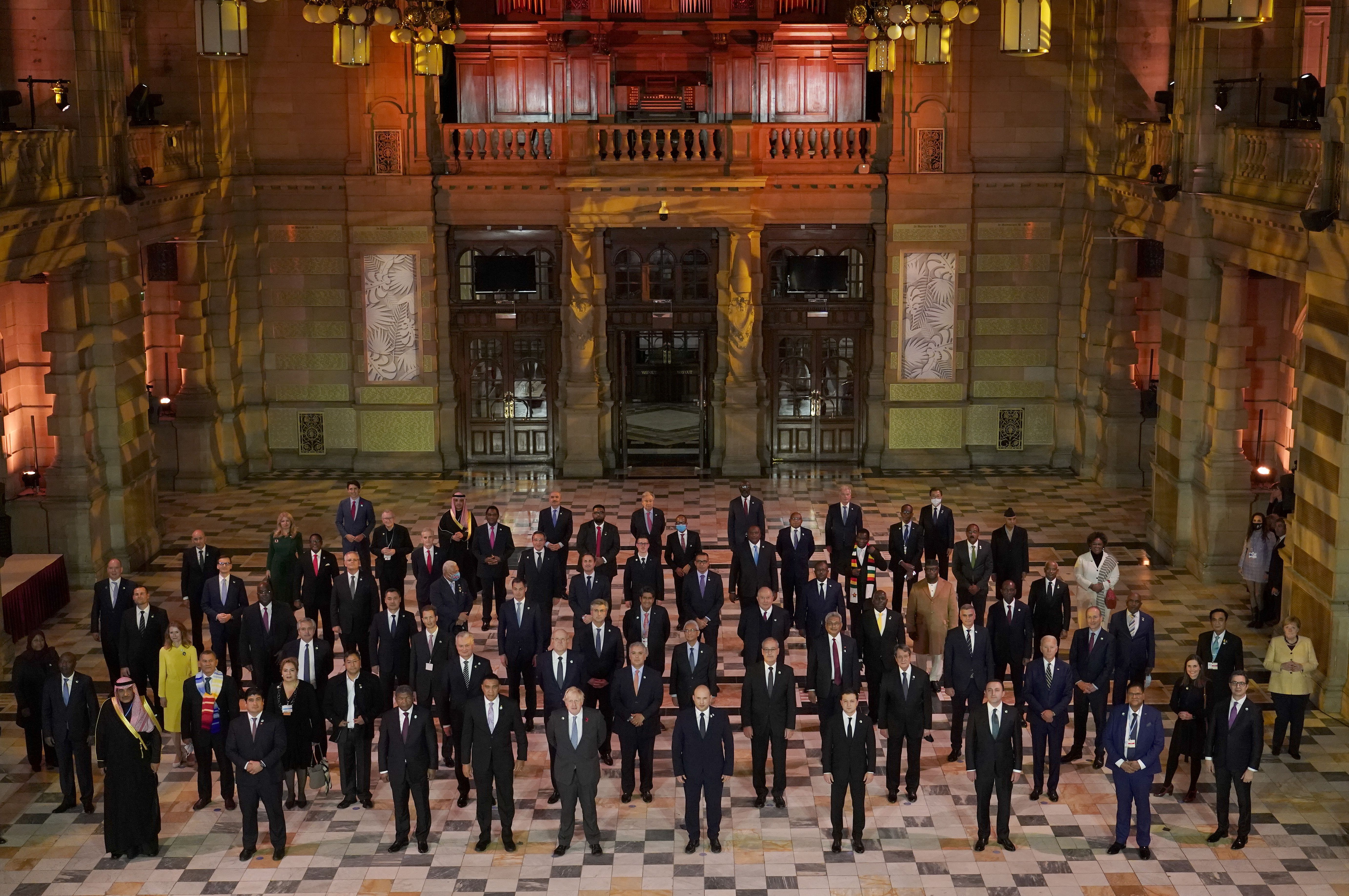 Leaders of more than 90 countries today will sign a U.S. and E.U.-sponsored Global Methane Pledge, designed to cut emissions of the powerful but short-lived gas, Axios' Andrew Freedman writes.
Why it matters: Though methane is less abundant than longer-lived carbon dioxide, it's dozens of times more powerful at trapping heat in the atmosphere.
How it works: While efforts to cut carbon dioxide emissions require systemic change, such as retooling the way society generates and uses energy, methane is easier to target.
It only requires actions like plugging leaks in oil and gas infrastructure and other human-caused sources, including agriculture.
The voluntary pledge commits countries to reducing methane emissions by 30% by 2030.
Pledge signatories include 15 of the world's top 30 methane emitters.
The intrigue: President Biden's rollout of the methane pledge will be reinforced by action at home — unlike Biden's summit speech yesterday, which had to share time on network news with Sen. Joe Manchin's brushback against key pieces of his climate agenda in Congress.
The EPA today will propose new regulations targeting methane emissions.
What's next: Methane emissions will soon be tracked down to individual sources via satellites, aircraft and ground-based instruments. So a voluntary initiative like the Global Methane Pledge can eventually transform into a regulatory regime.
4. Next in orbit: Private space stations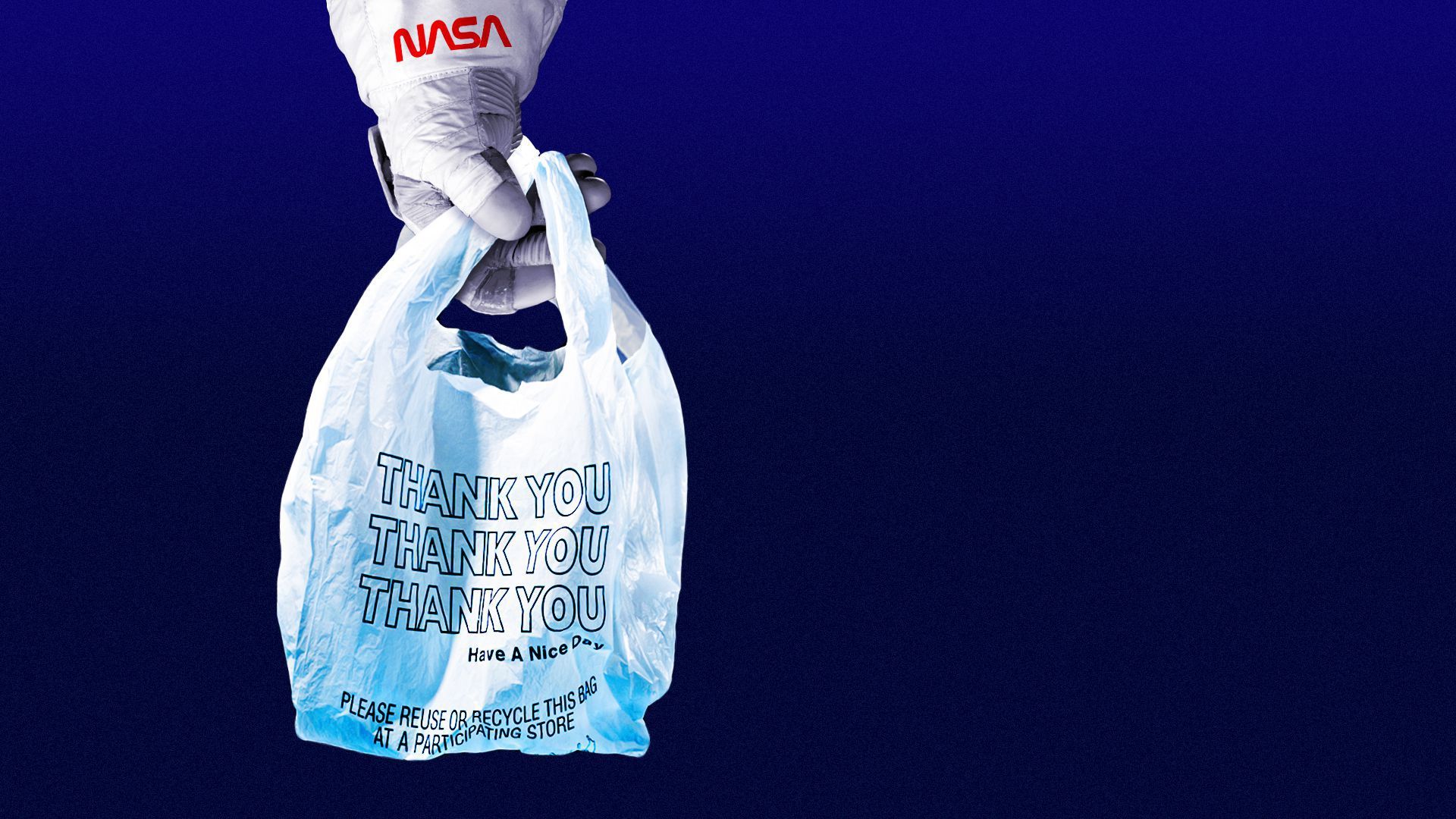 The next space race will be defined by private companies teaming up to build space stations for NASA and industry, Axios Space author Miriam Kramer writes.
Why it matters: The International Space Station is expected to end its run by 2030, if not before. The future of U.S. astronauts spending any time in orbit depends on these private stations.
Between the lines: These new space stations are expected to be far cheaper to build than the ISS, which cost about $100 billion.
What's next: Instead of providing services in orbit, NASA plans to become a customer to space-focused private companies, allowing the agency to turn its attention on farther afield goals, like getting humans to the Moon and Mars.
5. 📚 2 hot reads out today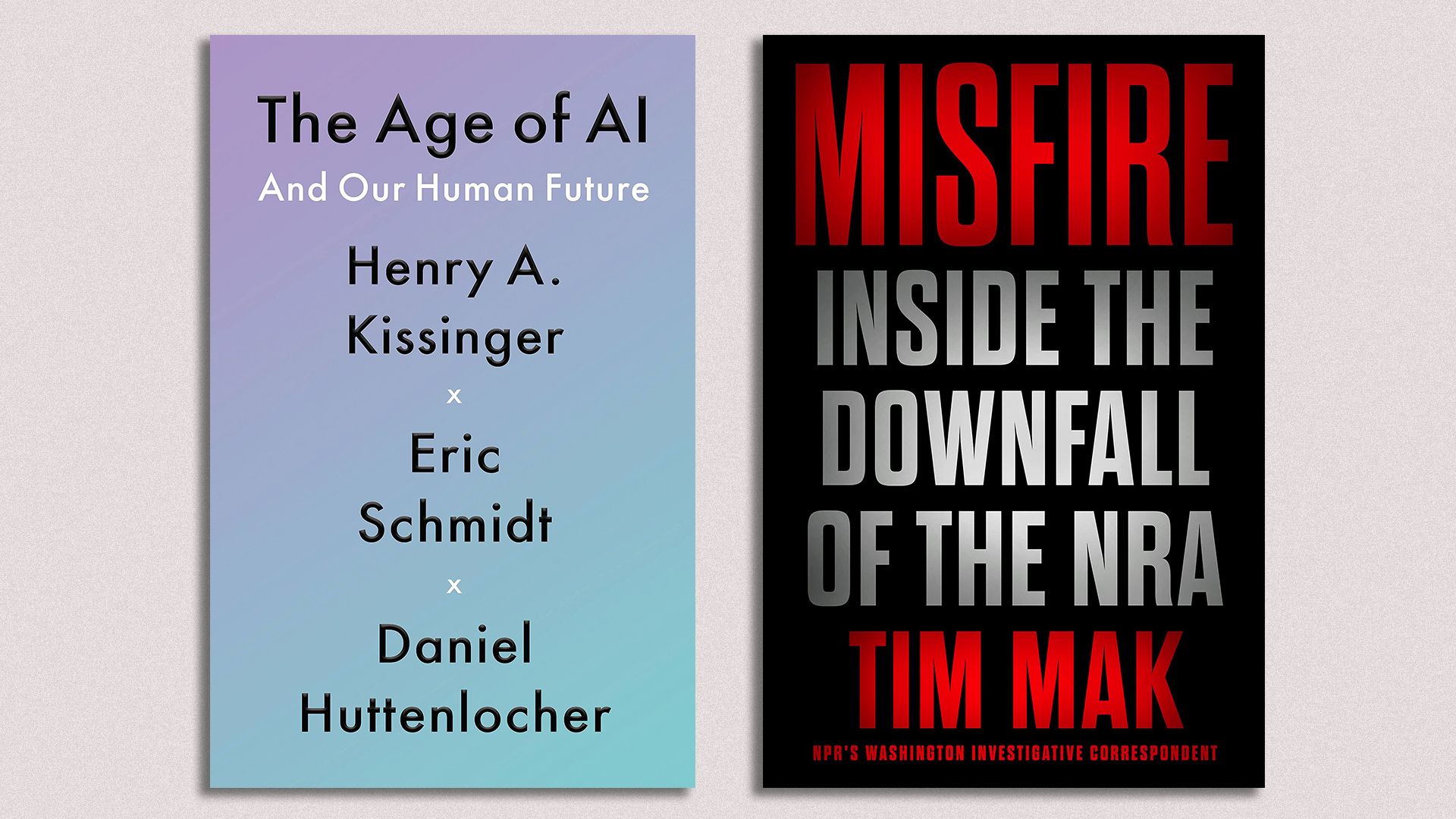 "The Age of AI," by Henry Kissinger, Eric Schmidt and computer scientist Daniel Huttenlocher: "AI may produce insights that are true but beyond the frontiers of ... human understanding. ... [H]umans may find themselves in a similar position to that of Alexander Fleming, the discoverer of penicillin. ... [H]umanity, lacking a concept of an antibiotic, did not understand how penicillin worked. The discovery launched an entire field of endeavor. AIs produce similarly startling insights — such as identifying drug candidates and new strategies for winning games — leaving it to humans to divine their significance."
Our friend Tim Mak of NPR has already driven news with "Misfire" — deep reporting on the NRA that "pulls back the curtains, from Wayne LaPierre's wedding to the reaction at NRA HQ after Sandy Hook, from the infighting and corruption that led to Oliver North's ejection ... from the elite world of the NRA's female million dollar donors, to an NRA delegation to Moscow, to confrontations between top officials in Oliver North's hotel suite." Read an excerpt.
6. 🐦 Lingo: "Pre-bunk"
7. Stamp to honor Katharine Graham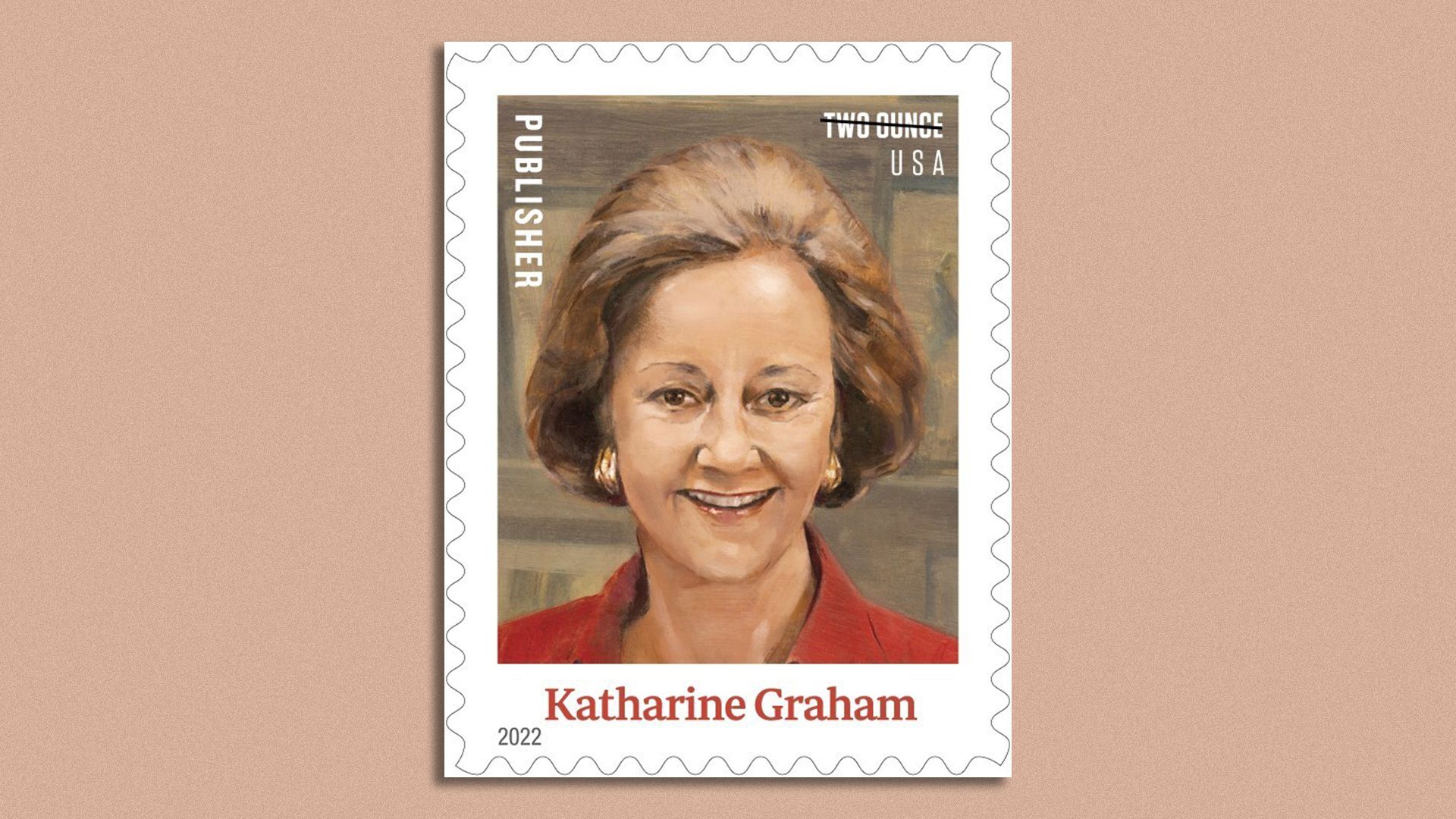 Next year, the Postal Service will honor the late Katharine Graham, Washington Post owner and publisher during Watergate and the Pentagon Papers fight, in its Distinguished Americans series.
The announcement notes Graham was "the first female head of a Fortune 500 company and a pivotal figure during turbulent moments in American history."
"The stamp features an oil portrait of Graham, based on a photograph taken in the 1970s, during the peak of her influence."
Go deeper: See other '22 stamps.
8. ⚾ 1 for the road: Baseball's late show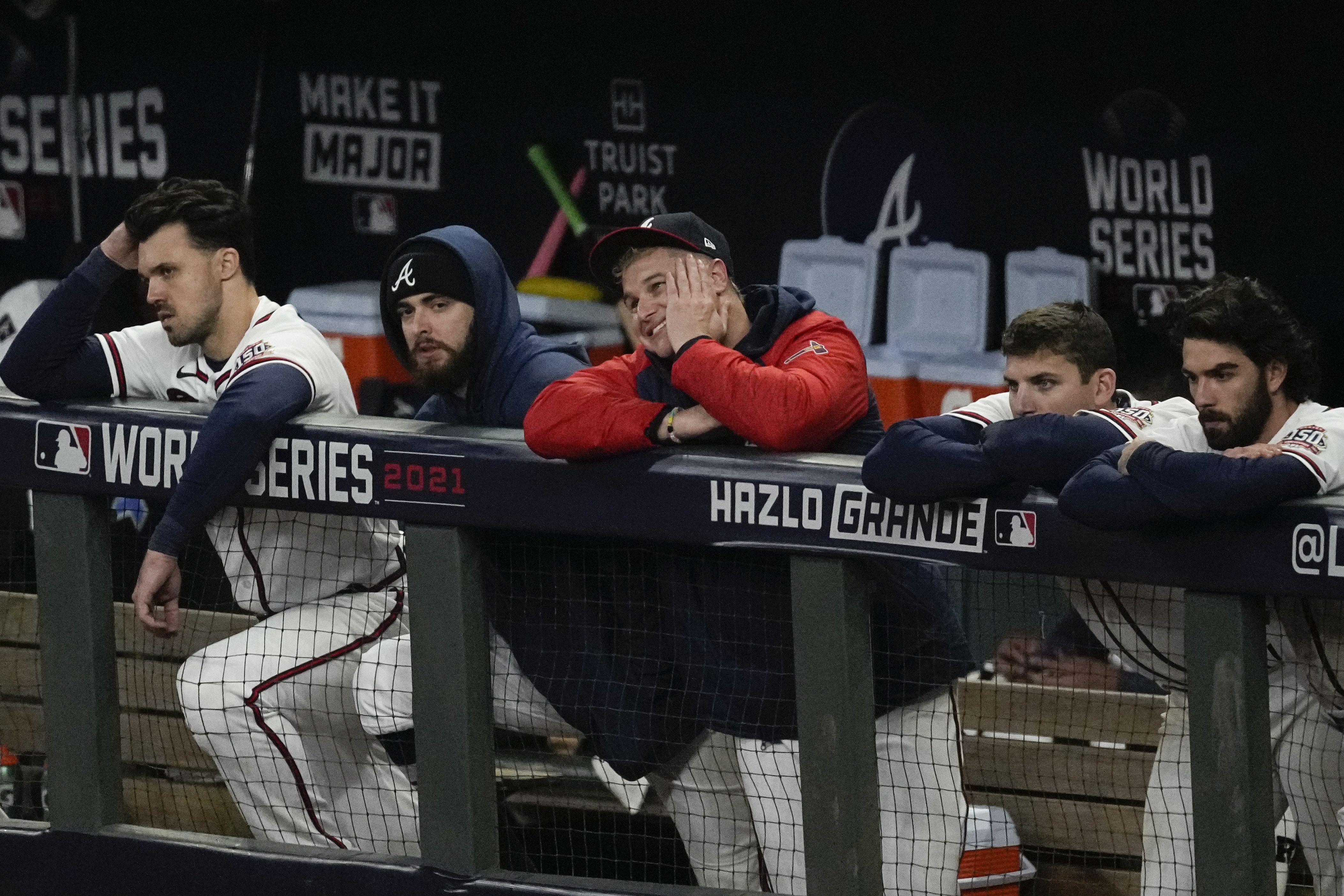 Late innings mean late nights in the World Series, with many fans struggling to stay awake as the Atlanta Braves and Houston Astros play baseball's most important games of the year, AP reports.
The first five Series games averaged 3 hours, 41 minutes — up from 3:37 last year.
The opener took 4:06. Sunday night's Game 5 lasted exactly 4 hours, with both ending after midnight ET.
The Astros won 9-5 early yesterday. The Braves lead the series, 3-2.
📬 Was this email forwarded to you? Sign up here for your own copy of Axios AM and Axios PM.