Axios AM
September 17, 2021
Happy Friday! Smart Brevity™ count: 1,493 words ... 5½ minutes. Edited by Zachary Basu.
🔋 You're invited ... Please join Axios' Andrew Freedman and Ben Geman today at 12:30 p.m. ET for a virtual event on new industries powering clean-energy jobs. Guests include Sen. Alex Padilla (D-Calif.) and the executive director of BlueGreen Alliance, Jason Walsh. Sign up here.
1 big thing: Economy beats COVID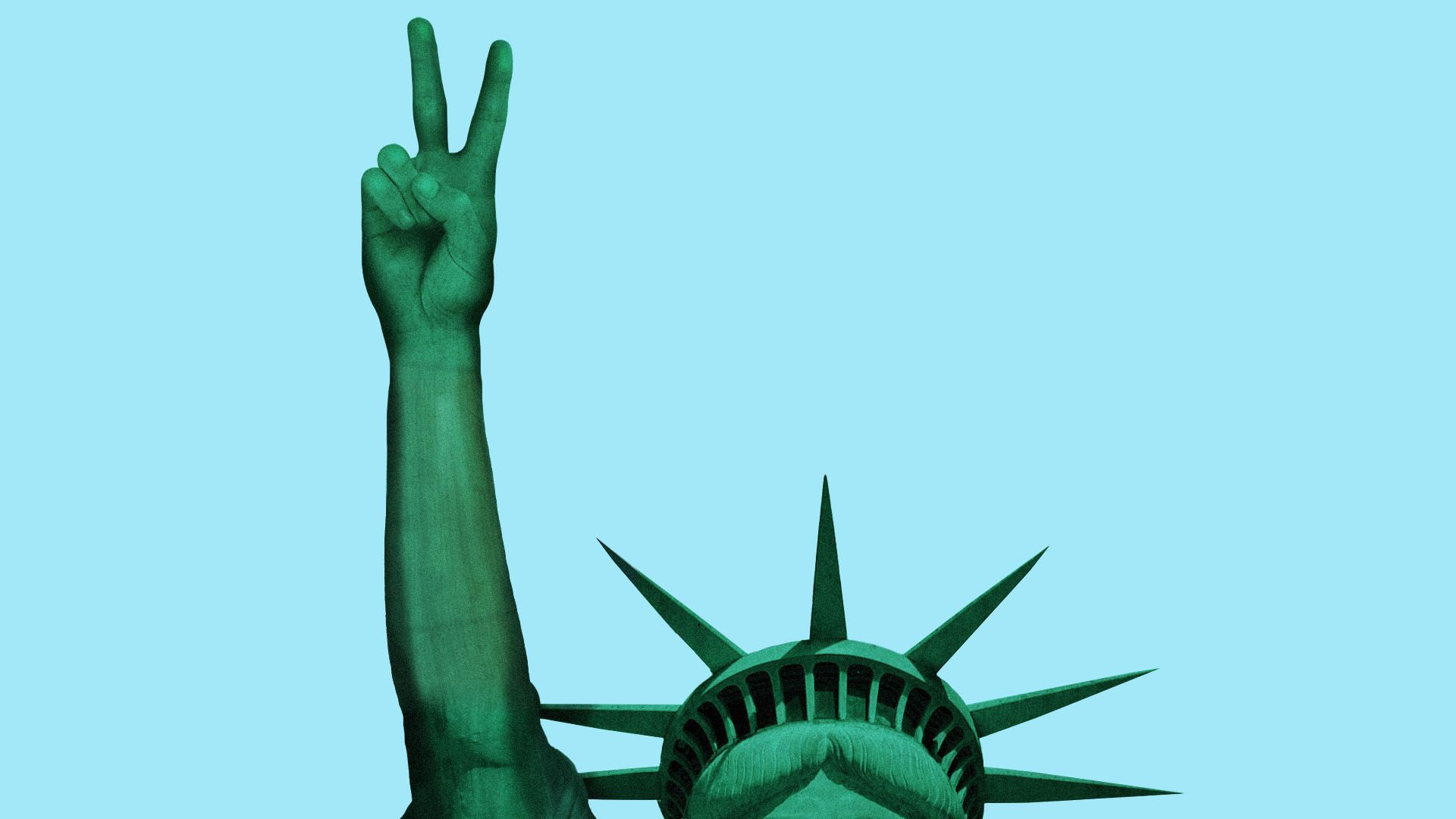 America's economy is emerging from the pandemic with more well-paying jobs for those who want them, less hunger, less poverty, higher wages, less inequality, and more wealth for everyday Americans.
Why it matters: None of these outcomes were expected when the pandemic began. All of them are the result of massive government programs, Axios Capital author Felix Salmon writes.
Stimulus checks lifted nearly 12 million Americans out of poverty, according to new census data this week. Government programs also saved millions of people from losing their health insurance, even as millions lost their jobs.
Headline unemployment stands at 5.2% — low, but still higher than the pre-pandemic rate of 3.5%. The true unemployment rate, however, as measured by the Ludwig Institute for Shared Economic Prosperity, tells a different story.
Overall, true unemployment — people who are looking for a full-time job that pays a living wage, but who can't find one — stands at 22.8%, which is lower than the 24% rate in February 2020.
The rate has come down across all demographics — including white, Black, and Hispanic Americans, men and women.
The average wage now stands at $30.73 per hour, up 8% from $28.51 in February 2020.
Household wealth for the bottom 50% of the population stood at a record $2.62 trillion at the end of the first quarter — up 30% from the end of 2019.
The top 10% also saw their wealth grow, but not as fast — they're up 17% over the same period.
The Wall Street Journal's Greg Ip writes (subscription): "Much of the harm of recessions comes after they technically end," because of prolonged unemployment and depressed sales.
"The more rapid return to normality this time should preserve years of economic potential that might otherwise have gone to waste."
The bottom line: Pandemics are devastating, but the economic response has surpassed expectations. So the U.S. economy has grown from its pre-pandemic level, in contrast to Europe and most of the world.
2. Kids' obesity accelerates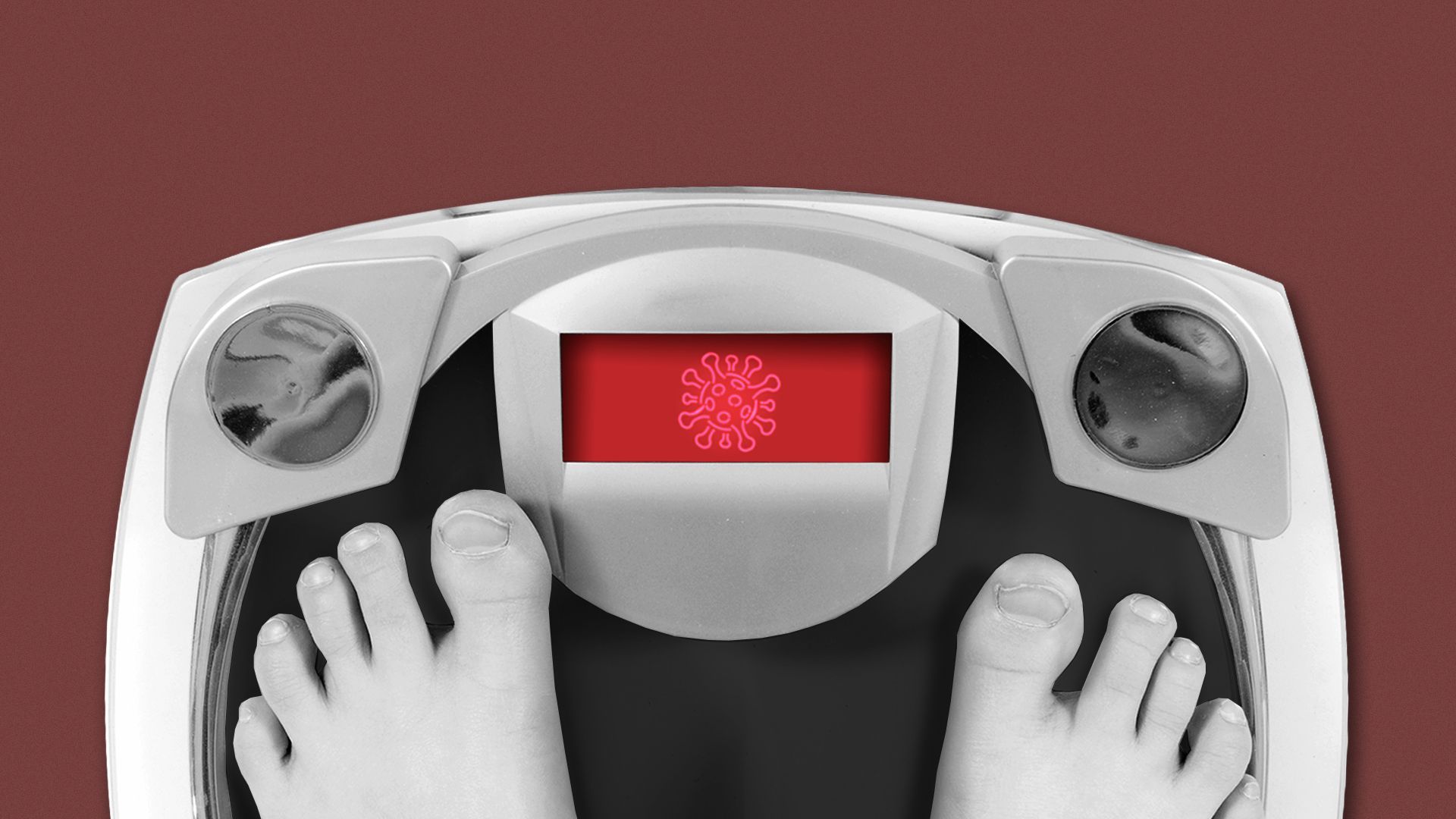 Children and teens gained weight at an "alarming" rate during the pandemic, Axios' Marisa Fernandez writes from a CDC report.
About 22% of children and teens were obese in August 2020, up from 19% a year prior.
The report says that among 430,000 youths (ages 2–19), the average body mass index (BMI) increase doubled between 2018 and 2020.
What's happening: Closure of schools and early child care reduced the ability for many kids to have regular physical activity and access to healthy meals.
3. Some Black leaders eye talks with police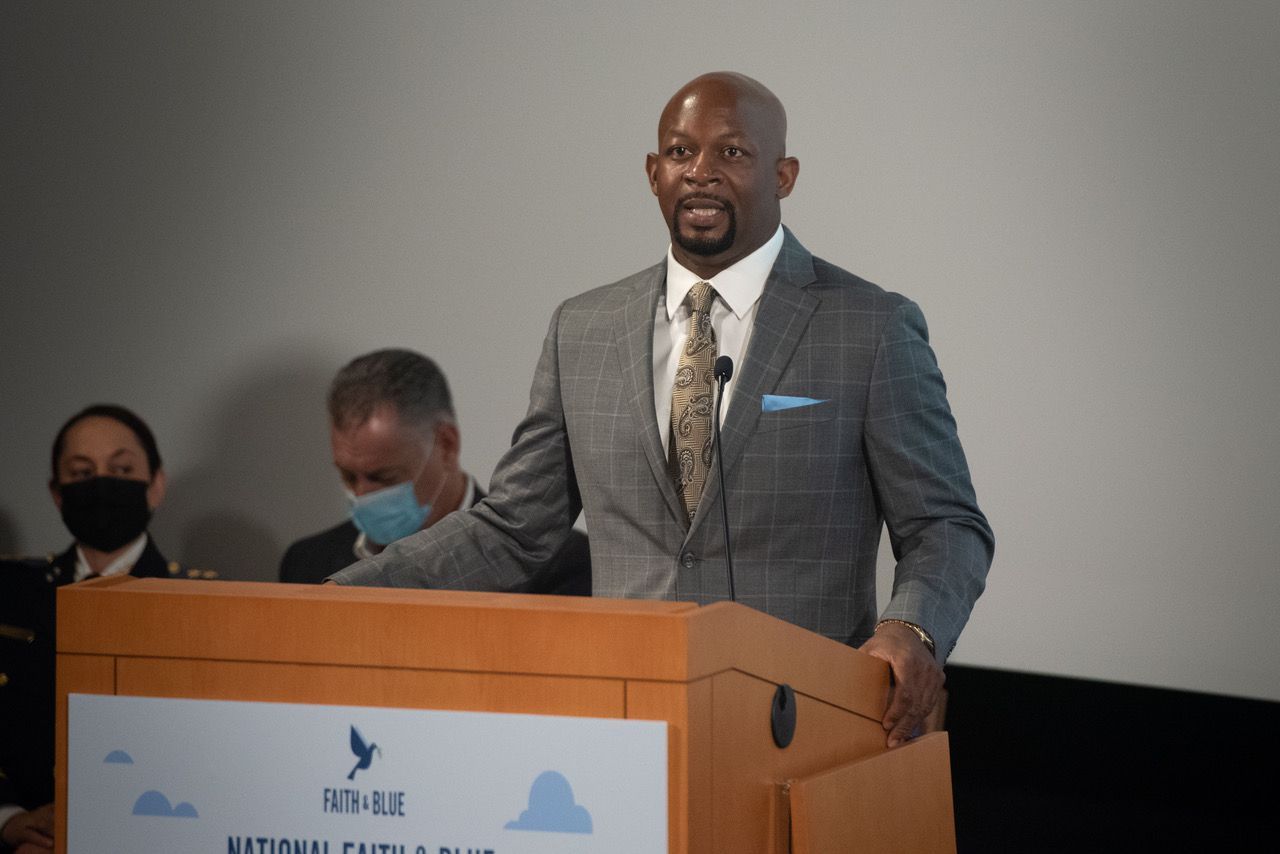 A Black Baptist minister is pushing Black communities to engage with police groups on criminal justice reform — a counter to progressives urging radical changes, Axios' Russell Contreras writes.
Why it matters: Homicide rates are soaring across the country, and some civil-rights advocates fear they'll lose momentum on fighting systemic racism if they don't include police in reform efforts.
Rev. Markel Hutchins, CEO of MovementForward and an Atlanta minister, is spearheading National Faith and Blue Weekend — a project to build bridges between police and communities of color.
"The vocal minority that we've heard too much from in the media and in social media are the ones (who) are bastardizing and demonizing law enforcement," Hutchins told Axios.
From Oct 8. to 11, for the second year of Faith and Blue Weekend, churches will host social and formal events with law enforcement agencies — from rosary services for officers in Baltimore to community forums about crimes and reforms in Schaumburg, Ill.
The Horizon Christian Fellowship is organizing a cookout with San Diego police officers, and members of the Unity Gospel House of Prayer will play a friendly basketball game with Milwaukee police.
Hutchins said an overwhelming majority of Black Americans and Latinos support an increased police presence in some neighborhoods because of concerns about public safety.
"Fear causes a lot of these officers to engage in the use of force that is not necessary," he said. "But we also have to deal with crime and violence. We tackle this by engaging."
The weekend has expanded to include more law enforcement groups and churches following the 2020 protests of the death of George Floyd.
The Hispanic American Police Command Officers Association and the National Organization of Black Law Enforcement Executives are also joining the event.
Context: Other civil-rights and advocacy groups are pushing more aggressive efforts to reform police, and say some law enforcement agencies can't be trusted based on their record of abuse.
4. Pic du jour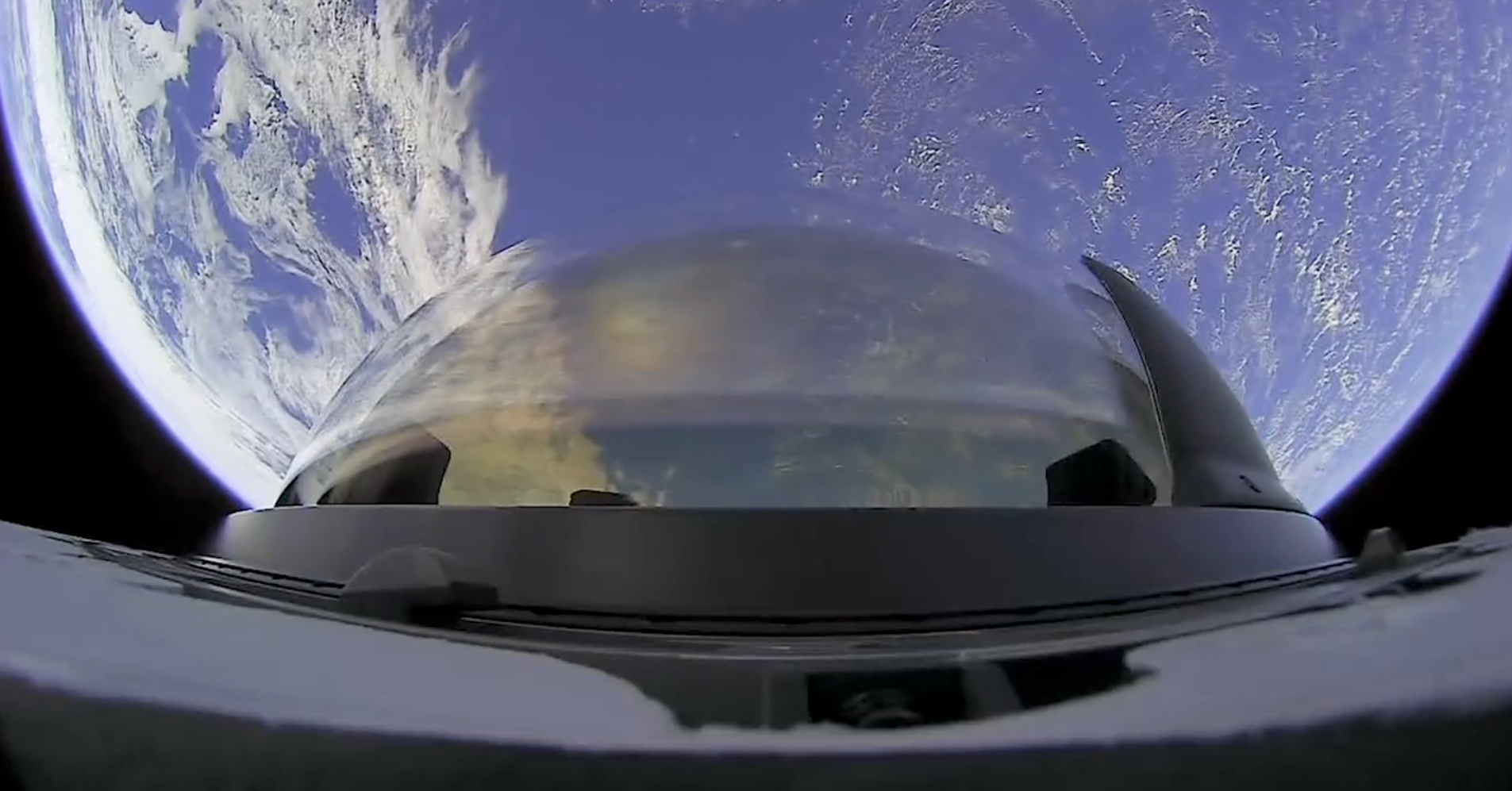 This is the view of Earth the four civilians aboard the SpaceX Inspiration4 mission get from their cupola — domed window.
🎧 Listen here to Axios' "How It Happened: The Next Astronauts" podcast docu-series, going inside the crew's selection and training.
5. Biggest toss-up in TV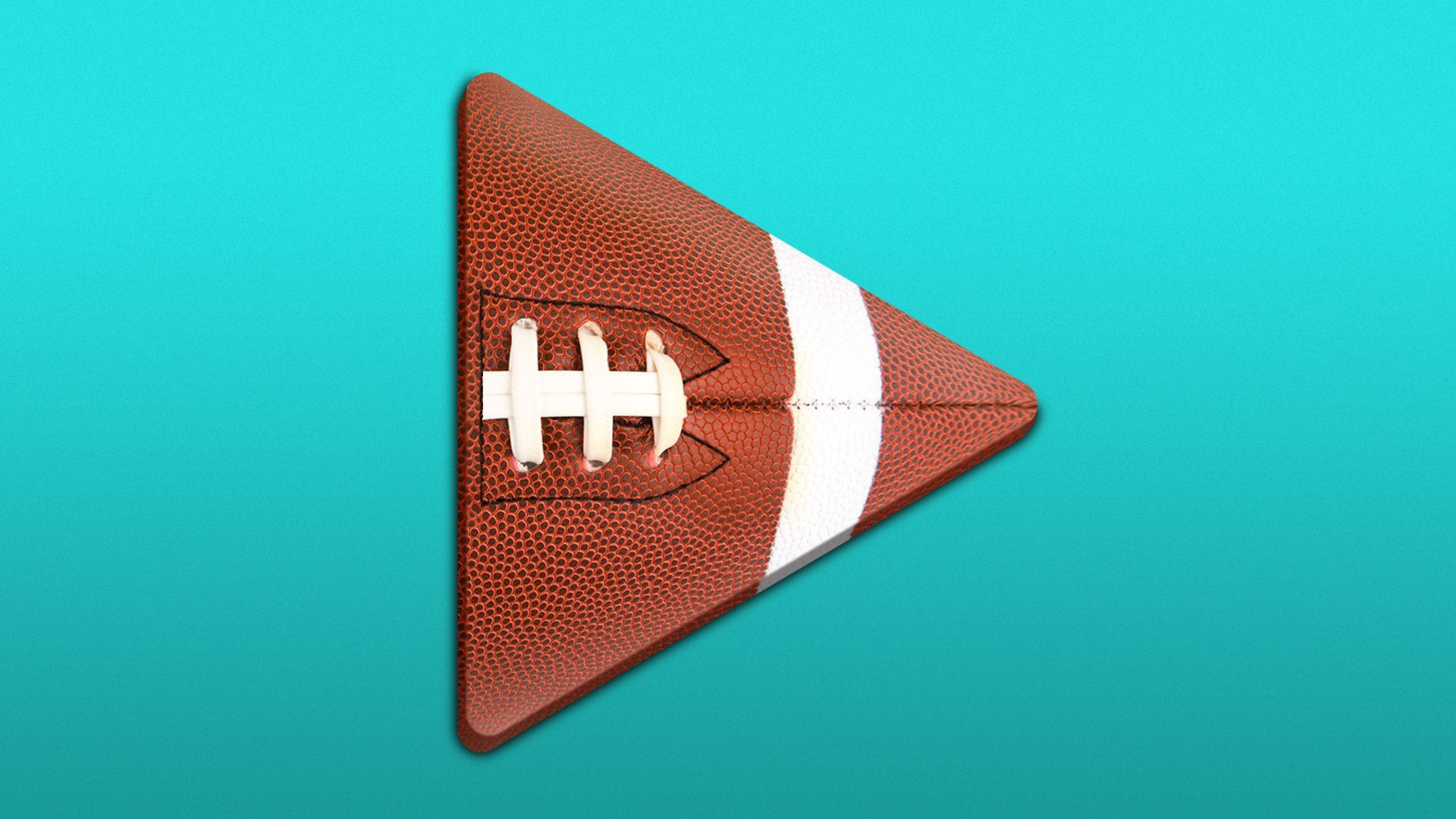 A big signal about the future of TV will come from a bidding war for one of the most sought-after packages in America: NFL's Sunday Ticket. 
Why it matters: The winner of this multibillion-dollar battle, pitting tech giants vs. traditional media, will have a huge advantage as live sports go digital, Axios' Sara Fischer and Kendall Baker write.
ESPN, Amazon and Apple are all reportedly in talks to buy Sunday Ticket, which includes exclusive rights to air all Sunday NFL games, including out-of-market games that are unavailable on local channels.
DirecTV, a satellite service that until recently was owned by AT&T, has held rights to the Sunday Ticket package for nearly three decades.
The rights expire at the end of the 2022 season.
NFL games are by far the most coveted programming for any major broadcast or sports cable network — and they rarely come open.
Rights are typically sold in two- to-eight year packages, and can cost more than $1 billion annually. The NFL is looking for at least $2 billion a year for rights to the Sunday Ticket package, CNBC reports.
6. First look: Biden's economic case for green cards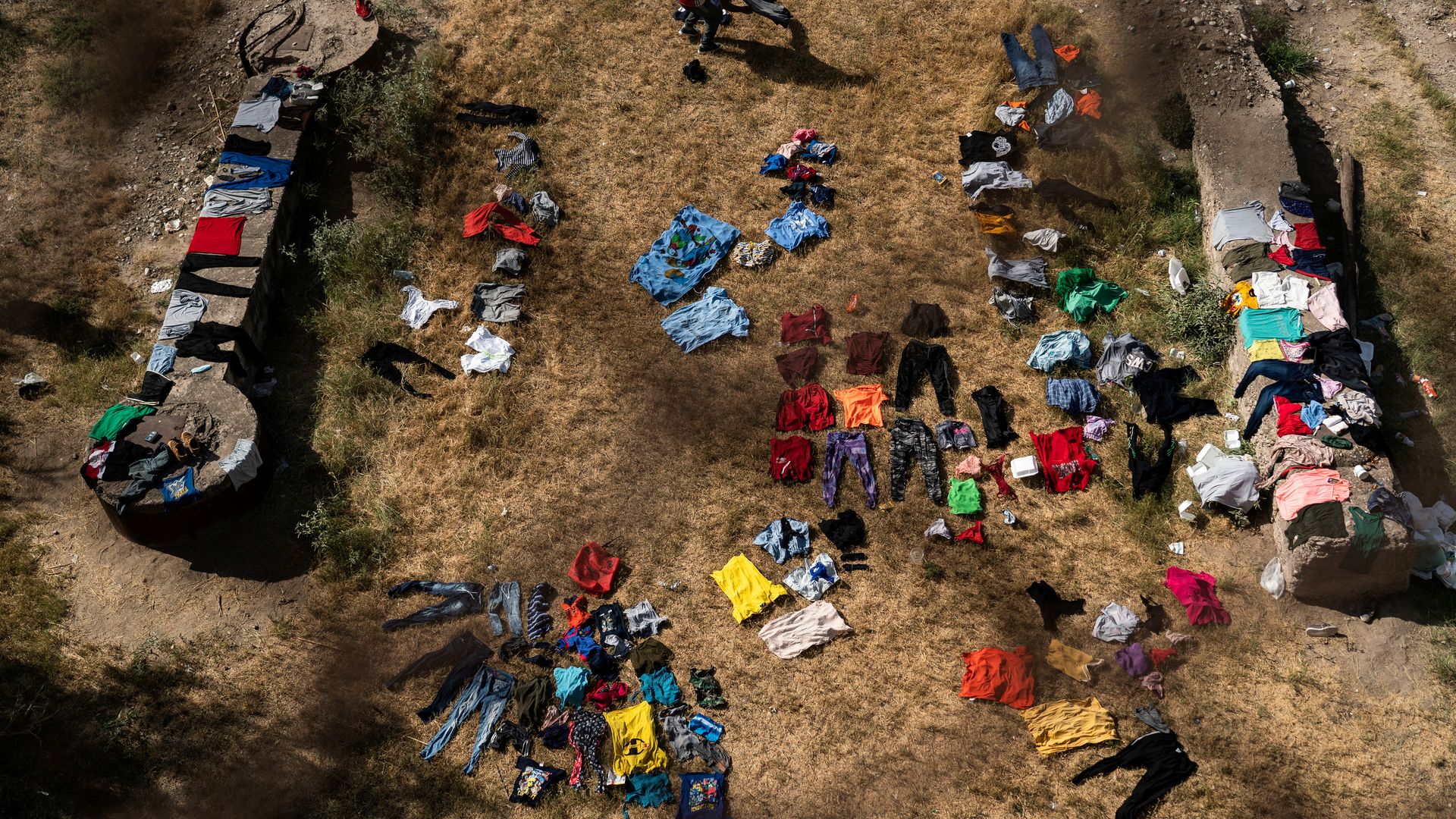 The White House will use a blog post today to promote economic benefits of providing green cards to millions of unauthorized immigrants, according to a draft provided to Axios' Stef Kight.
Why it matters: The post comes as the fate of millions of immigrants, including those with Temporary Protected Status or DACA protections, rests with Congress — and the Senate parliamentarian.
State of play: Any day, the Senate parliamentarian will decide whether pathways to citizenship can be included in Democrats' reconciliation bill — which would mean it only needs 50 Senate votes to pass.
The decision hinges on whether the changes to immigration laws sufficiently impact federal costs and revenues.
The White House Council of Economic Advisers argues they would:
The advisers acknowledge that legalizing undocumented immigrants would raise the cost of social programs. The cost "could be significant."
But that would be offset by increased productivity and taxes + "fiscal contributions" by the next generation.
7. Clarence Thomas: Court could be "most dangerous" branch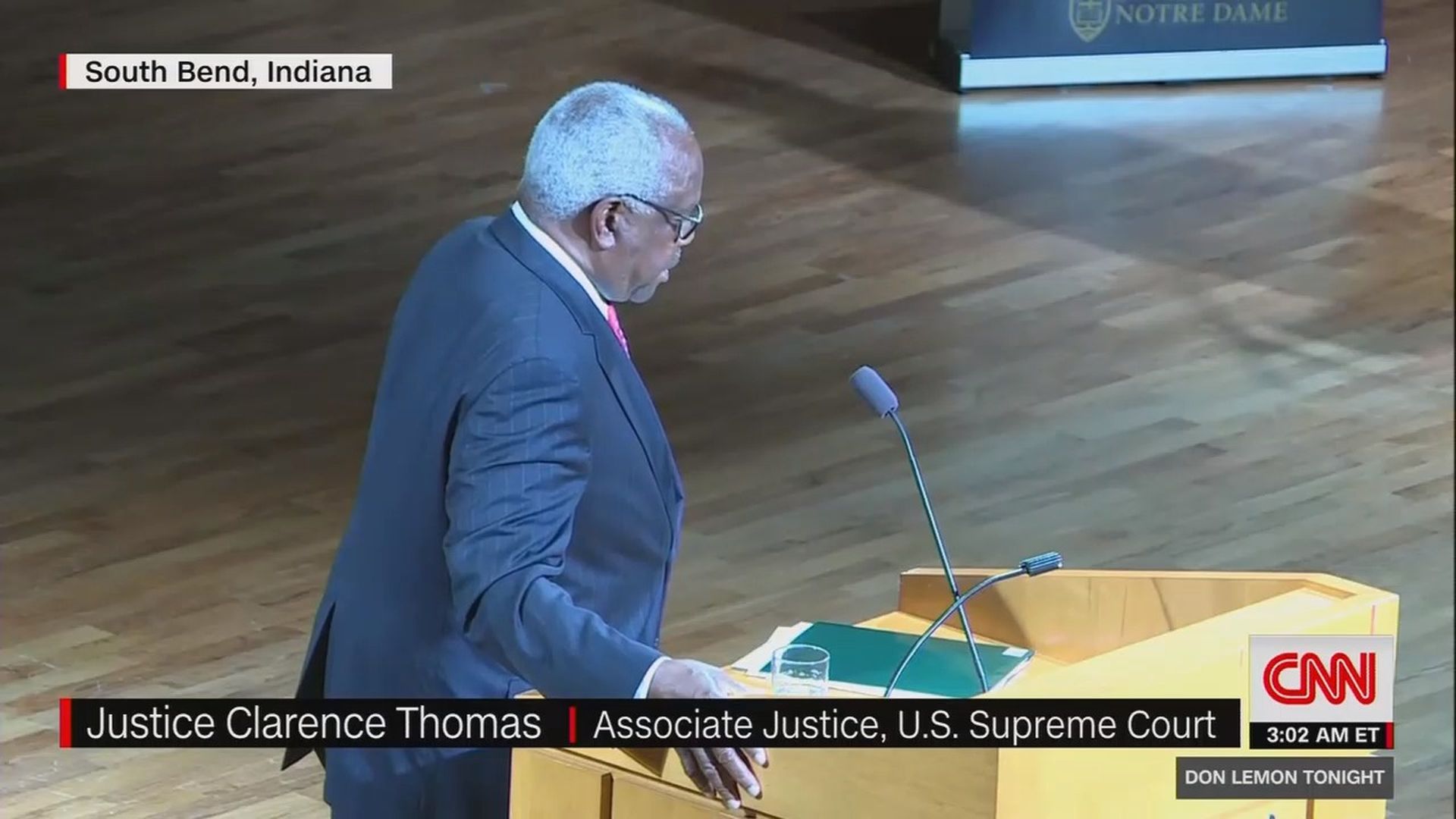 Justice Clarence Thomas, 73, in rare public remarks yesterday at Notre Dame, said of increased politicization of the Supreme Court:
"The court was thought to be the least dangerous branch, and we may have become the most dangerous," Thomas, who received a standing ovation, said in a CNN clip from his appearance in South Bend, Ind.
On calls from the left to add justices to the court, Thomas said: "I've been on the court for 30 years. It's flawed. But ... it works. It may work sort of like a car with three wheels. [Laughter] ... Somehow you sort of hobble along, and you recognize its imperfection."
"I think we should be careful destroying our institutions because they don't give us what we want, when we want it."
8. America's vinyl binge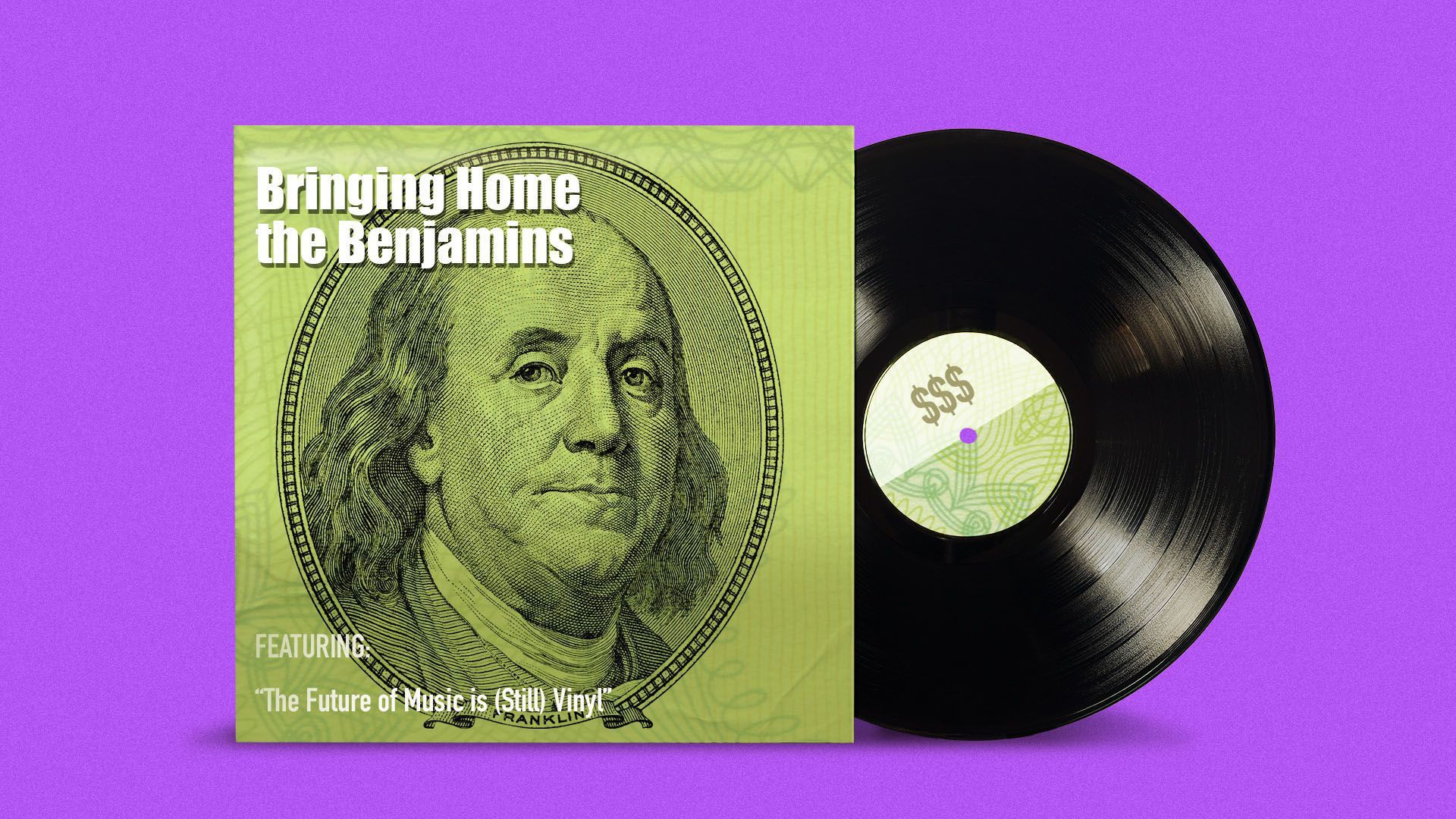 Vinyl record sales are rising — and young people are driving the trend, Erica Pandey writes for Axios What's Next.
Why it matters: This boom made record stores rare winners in the pandemic retail apocalypse — music lovers had more time to listen to albums at home, and decided to expand their record collections.
The big picture: Streaming is still king, accounting for 80% of all music revenue in 2019. But vinyl isn't disappearing because it offers an experience that hitting play on your phone does not.
"There's definitely a hipness to it," says Chip Heuisler, who owns Tunes, a record store in Hoboken, N.J. "Hearing a bit of that pop and crackle adds to the experience."
For some, vinyl records have become like prints and paintings — art to display.
Big-box stores — Walmart, Amazon and Target — are seeing dollar signs and stepping into vinyl sales. But they're placing such big orders that vinyl manufacturers are struggling to fill them, causing delays.
📬 Invite your friends to sign up for Axios AM and Axios PM.