January 20, 2020
Good Monday morning. Faith, politics and history will combine today as America celebrates the birthday of the Rev. Dr. Martin Luther King Jr., who changed the world.
⚡ Breaking: China's coronavirus spread to South Korea after a resident of Wuhan flew to Seoul, where she was isolated with symptoms including high fever, per Reuters:
"More than 200 people have been confirmed as suffering from the new virus that broke out in the central Chinese city of Wuhan, including two in Thailand and one in Japan."
1 big thing: Global trust crisis
Businesses are leading the way on crises like climate change and health care, because institutions like media and government are no longer seen as ethical and competent, Sara Fischer writes from the 20th annual Edelman Trust Barometer.
"Business has leapt into the void left by populist and partisan government," Edelman CEO Richard Edelman said.
🥊 But that's only by default: 56% of the online survey's respondents (34,000 people in 28 countries) said capitalism as it exists today does more harm than good in the world.
The survey, out today, shows a stark class divide — a growing gap in institutional trust between wealthier, more educated people vs. the rest of the population.
For the first time, a record number of developed countries — including Australia, France, Germany and the UK — are experiencing double-digit divides in trust between the informed class and the mass population.
2. As Richmond braces for hate, race relations worsen
Richmond is bracing today for potential violence — "another Charlottesville," in the worst-case scenario — as thousands are expected at the Virginia capitol to protest gun legislation, Axios Executive Editor Sara Kehaulani Goo writes.
Why it matters: On a day that is meant to celebrate what would have been the 91st birthday of civil rights leader Martin Luther King Jr., the nation is grappling with emboldened white nationalist groups and racial tension.
Virginia officials are on edge after learning that militia groups, including some extremists with white supremacist views, were planning a violent attack today, an annual lobbying day for the public to express views at the state capitol.
Gov. Ralph Northam (D) called a state of emergency last week out of concern for public safety, citing intelligence of threats of violence and "extremist rhetoric" similar to Charlottesville.
The FAA has instituted a ban on airspace over the capitol out of concern for aerial threats, including weaponized drones, the WashPost reports.
Organizers of the 2017 "Unite the Right" rally in Charlottesville say they plan to attend,. per The Post.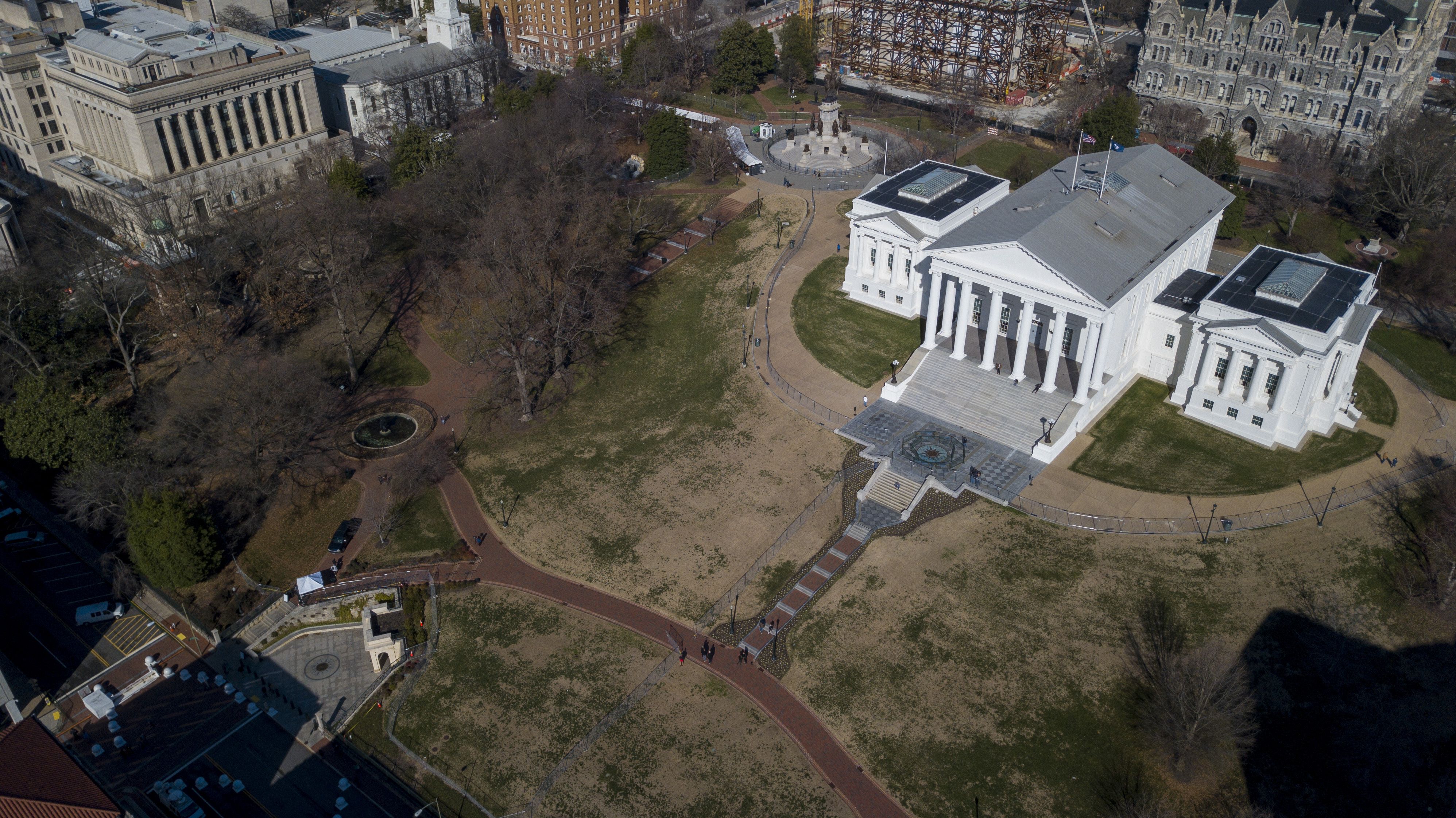 3. ⚖️ Witness fight on eve of trial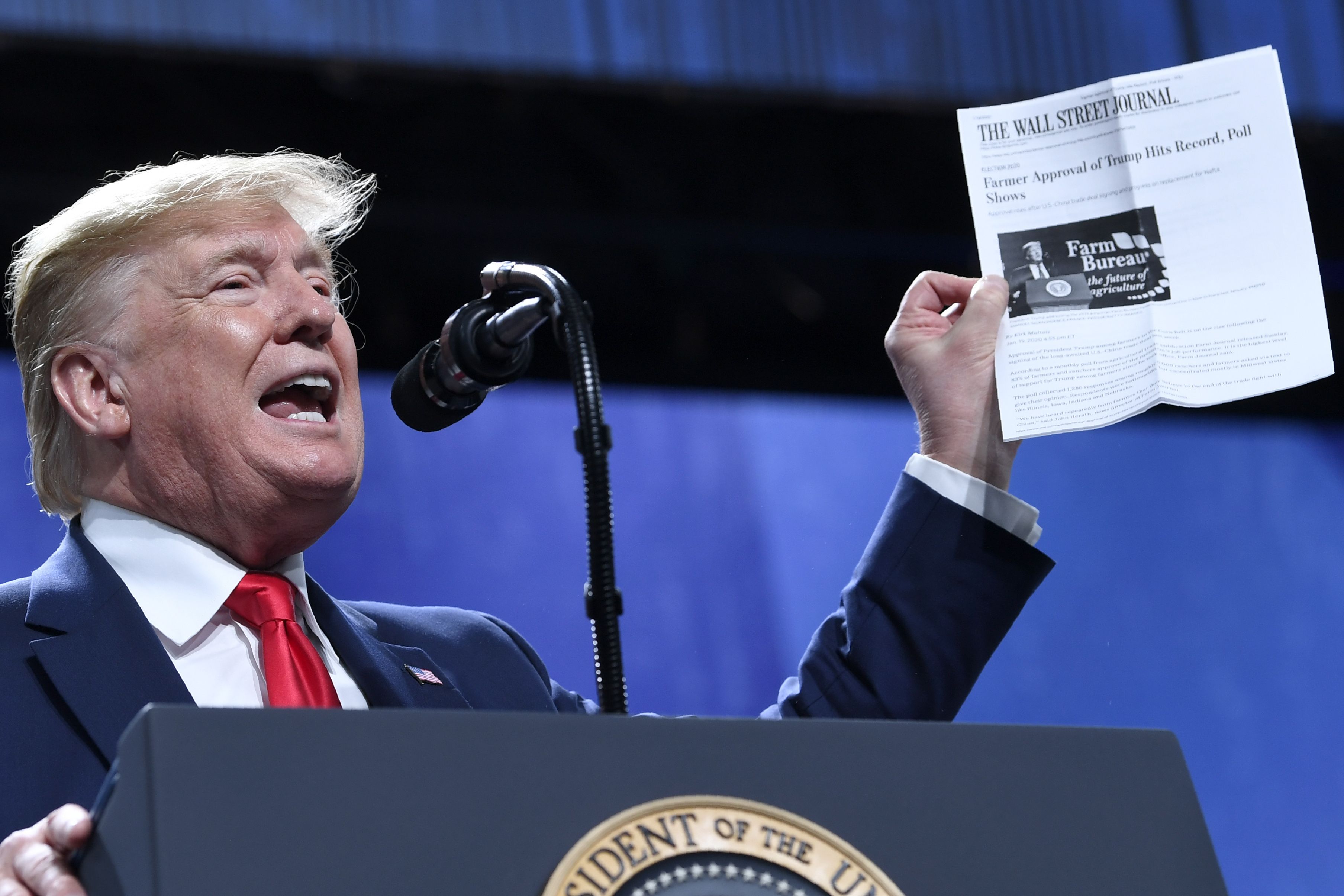 Senate Democratic Leader Chuck Schumer announced yesterday that Democrats "will force votes on witnesses and documents" as President Trump's impeachment trial begins tomorrow.
"Trials have witnesses and documents. Cover-ups don't," tweeted Schumer, who made similar remarks on camera in New York.
Vulnerable Senate Republicans are concerned about the votes to subpoena current and former White House officials, Alayna Treene and Jonathan Swan reported in Axios Sneak Peek.
"The Democratic amendments that will be offered in the beginning will be designed to screw us," a Republican Senate aide said. "Like, 'How can we cut these to look like an ad?'"
🧠 And this from Sneak is some of the weekend's most interesting reporting:
People close to Trump say their most compelling argument to persuade nervous Republican senators to vote against calling witnesses is the claim that the current and former officials are protecting national security.
4. Peloton: fad or tech company?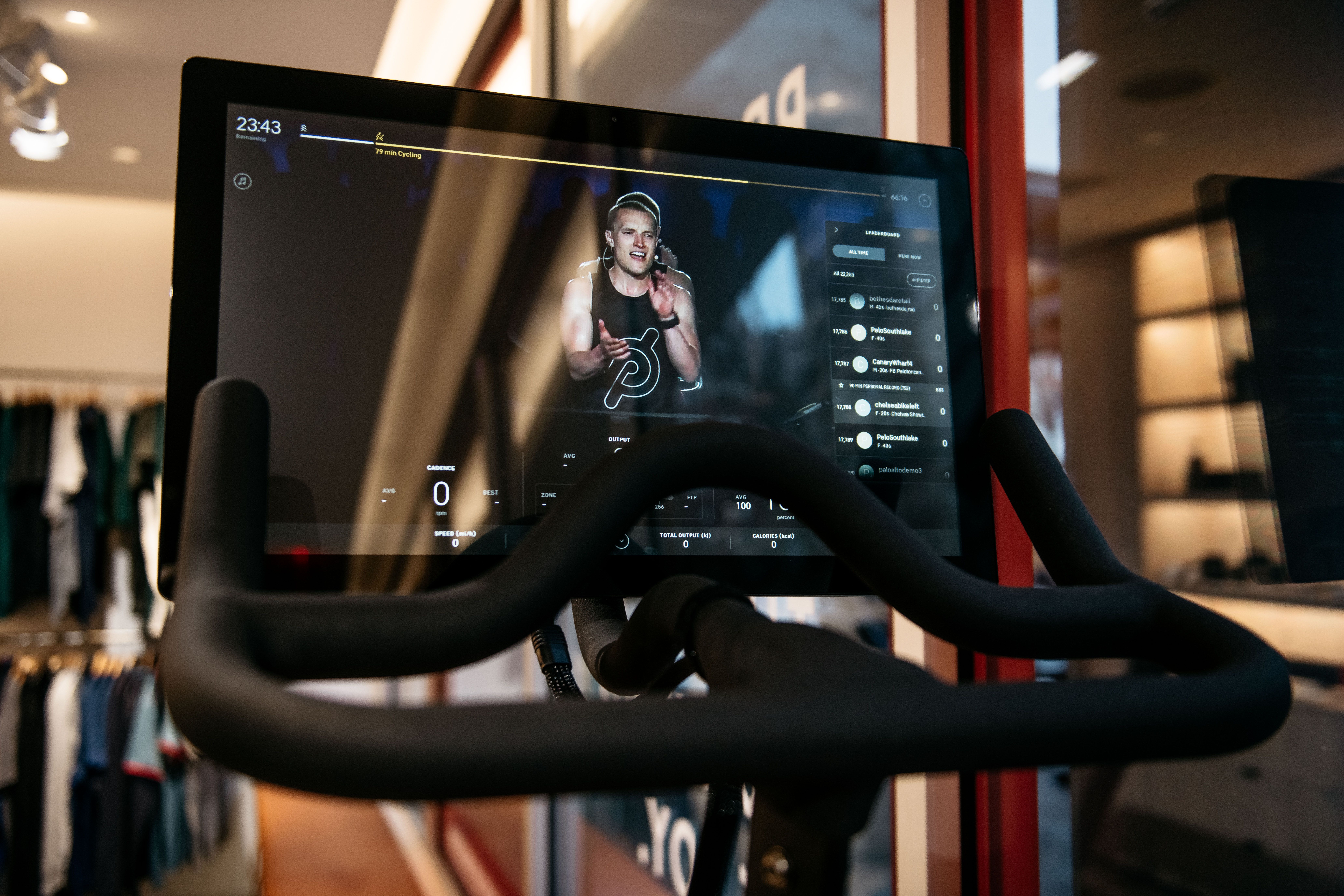 Peloton is going to court to try to protect its head start in "connected fitness" as challengers move in, The Wall Street Journal's John Stoll reports (subscription):
"Peloton's internet-driven exercise scheme underpins the company's fundamental pitch: That at its core, it's a tech company, not just another get-fit program."
Why it matters: "It's a premise that has powered many upstarts in recent years: Uber is a tech company, not a taxi company; WeWork's a tech company, not a real-estate company; Tesla's a tech company, not a car company."
"Intellectual-property disputes are tough to resolve in the fitness world, because most workout techniques are based on decades-old concepts that are hard to patent," The Journal adds.
But Peloton wants to enforce patents on its leaderboard (which compares your performance with other riders in a virtual class), metrics (output and cadence) and bike design.
5. "May the best woman win"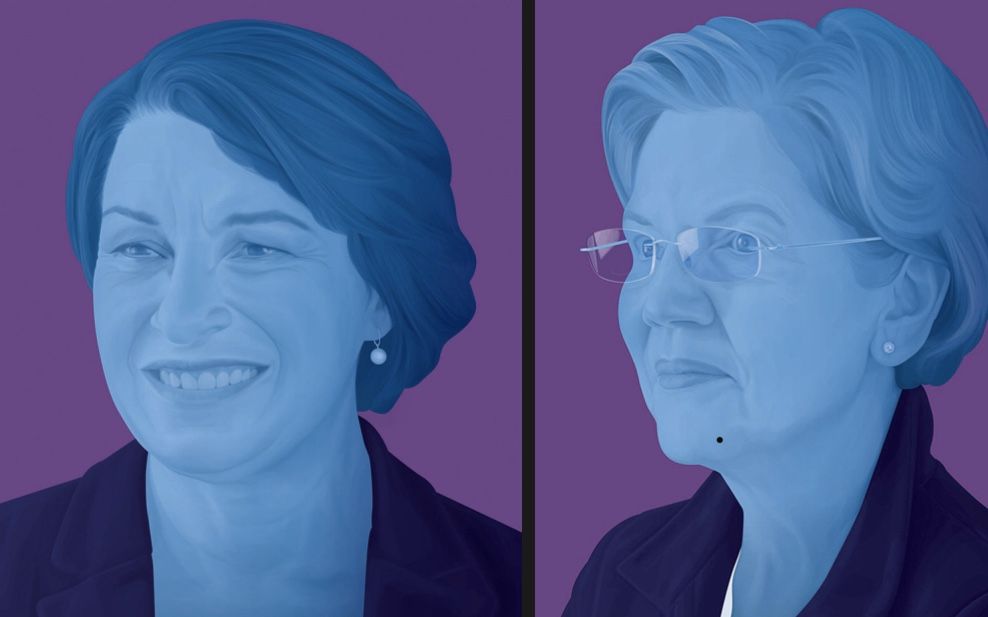 The N.Y. Times breaks tradition to co-endorse two Democrats for president — Sen. Amy Klobuchar of Minnesota and Sen. Elizabeth Warren of Massachusetts:
Some in the party [like Klobuchar] view President Trump as an aberration and believe that a return to a more sensible America is possible. Then there are those [like Warren] who believe that President Trump was the product of political and economic systems so rotten that they must be replaced. ...
Both the radical and the realist models warrant serious consideration. If there were ever a time to be open to new ideas, it is now. If there were ever a time to seek stability, now is it.
🚨 Times strafes Sanders: "Sanders would be 79 when he assumed office, and after an October heart attack, his health is a serious concern. Then, there's how Mr. Sanders approaches politics. He boasts that compromise is anathema to him."
6. Scoop: Deval Patrick to unveil reparations agenda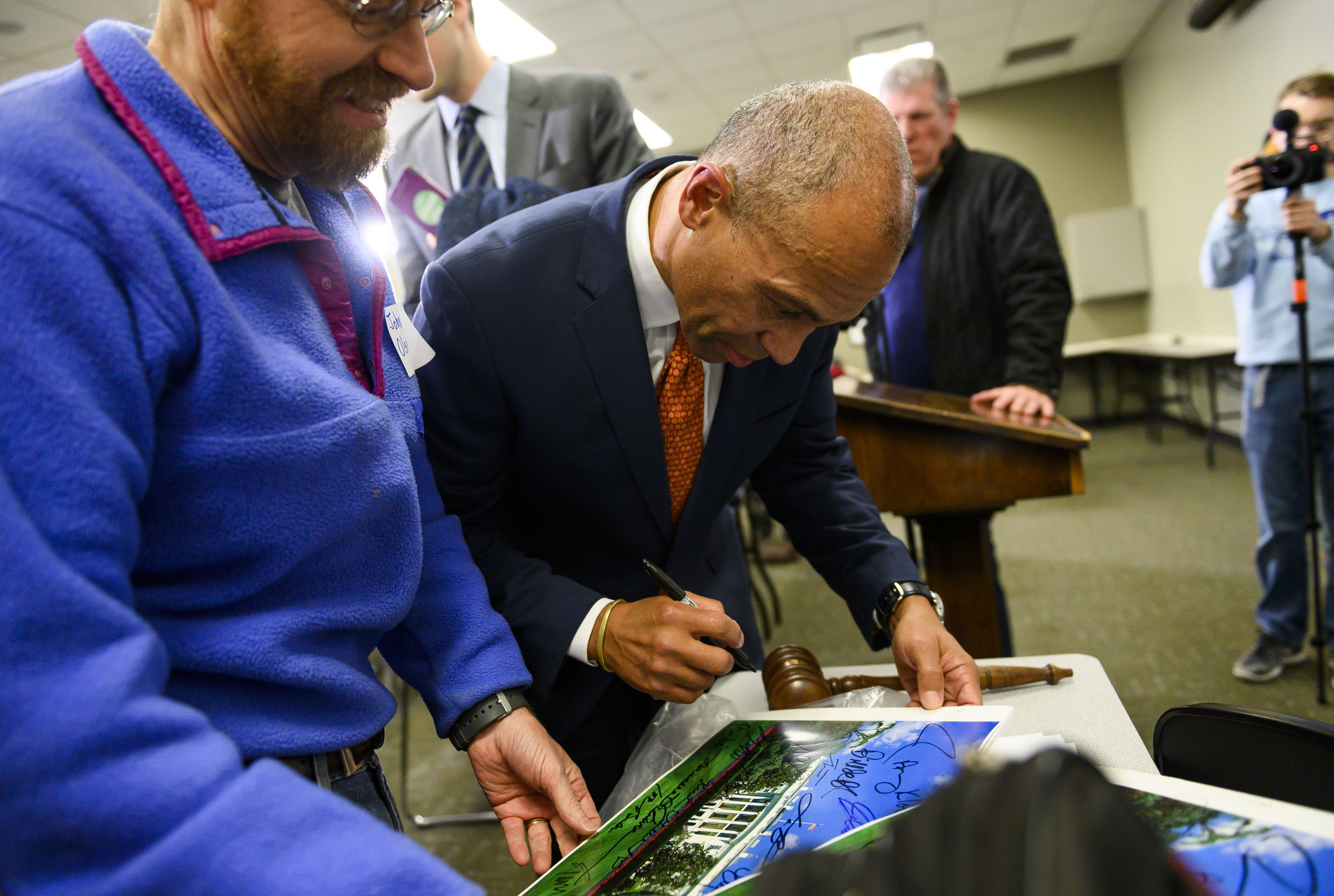 Deval Patrick, presidential candidate and former Massachusetts governor, today will unveil a plan for the federal government to provide reparations to living descendants of slaves, Alexi McCammond reports.
Patrick is rolling out his "Equity Agenda for Black Americans," including education investments, on MLK Day.
As a first step toward reparations, Patrick supports HR 40, the House bill to form a commission to study the issue.
But an aide said Patrick is prepared to go beyond supporting a commission and offer explicit support for federal reparations.
A majority of the current and former 2020 Democratic field have expressed support for studying the issue. Only Marianne Williamson proposed starting reparations now and set a dollar figure to her plan.
7. Where America begins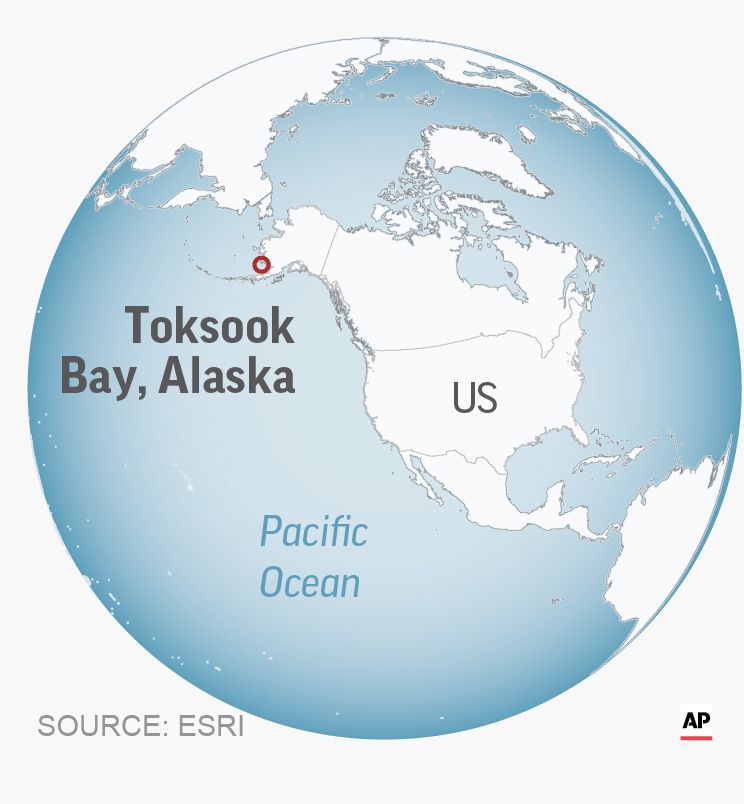 The first Americans to be counted in the 2020 census, which begins tomorrow, live in Toksook Bay, Alaska — a community of 661 on the edge of the American expanse, AP's Mark Thiessen reports.
The decennial U.S. census has started in rural Alaska, out of tradition and necessity, ever since the U.S. purchased the territory from Russia in 1867.
Once the spring thaw hits, towns empty as residents scatter for traditional hunting and fishing grounds. The frozen ground that in January makes it easier to get around by March turns to marsh that's difficult to traverse.
Mail service is spotty and internet connectivity unreliable, which makes door-to-door surveying important.
The rest of the country, plus urban areas of Alaska such as Anchorage, will begin the census in mid-March.
8. 1 🏈 thing: Tossup Super Bowl?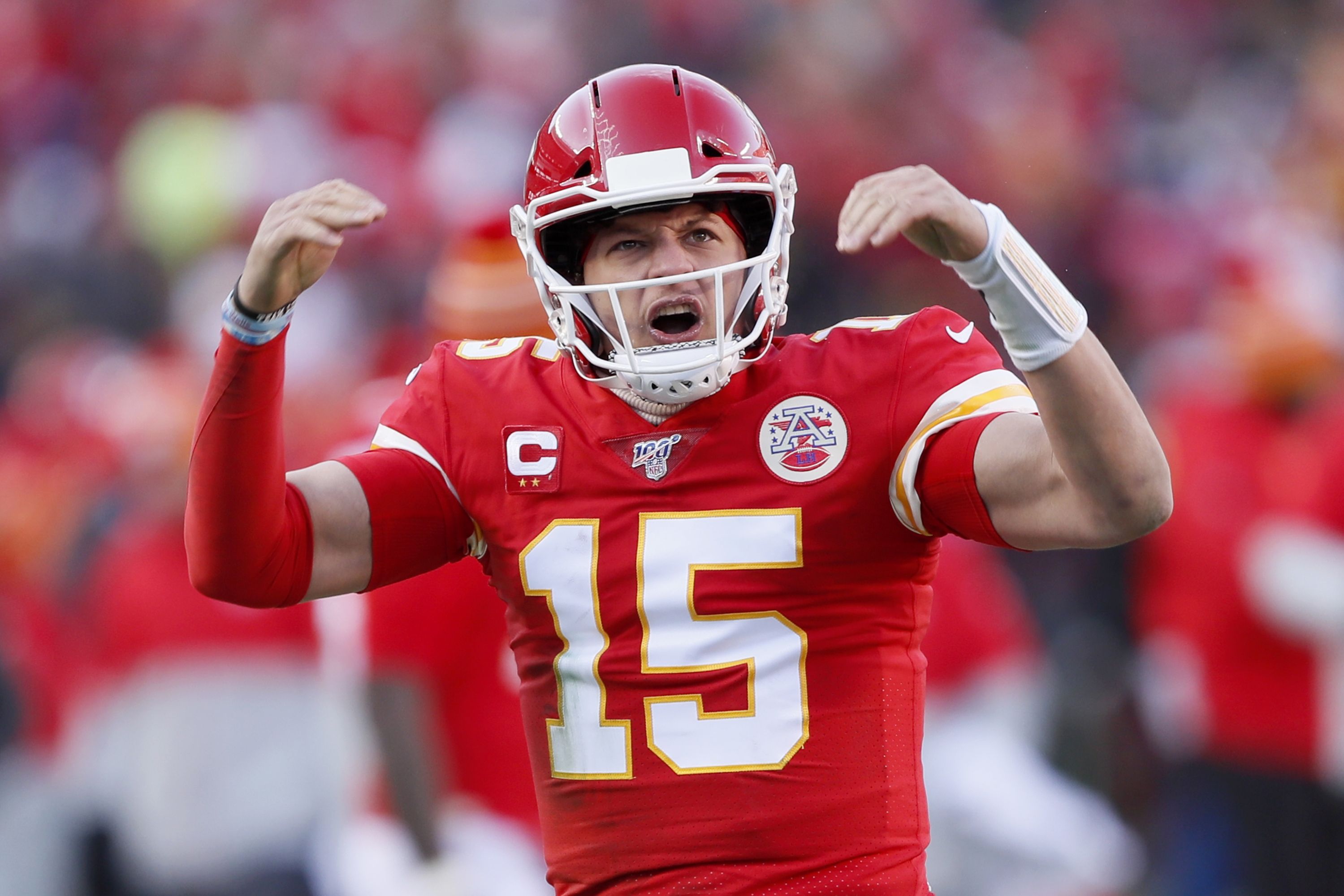 Early Super Bowl LIV odds have the Kansas City Chiefs as 1.5-point favorites over the San Francisco 49ers.
The matchup — QBs Patrick Mahomes (KC) vs. Jimmy Garoppolo (SF) — opened last night as a pick 'em at many Las Vegas sports books, AP reports.
The 54th Super Bowl — Feb. 2 in Miami — will almost surely set new legal betting records.
Why it matters: The combination of an attractive matchup, close odds and the spread of legalized sports betting means hundreds of millions of dollars will exchange hands over the next two weeks.