Axios AM
June 01, 2023
😎 Happy Thursday, and welcome to June! It's the first day of Pride Month.
Smart Brevity™ count: 1,492 words ... 5½ mins. Edited by Emma Loop and Kate Nocera.
1 big thing: The Great Resignation is over
The Great Resignation — workers furiously quitting for new, likely higher paying jobs — is a thing of the past, Axios' Courtenay Brown reports.
Why it matters: The historic surge of quitters was a symptom of an on-fire labor market, where demand for workers far outstripped supply.
🧮 By the numbers: The quits rate fell to 2.4% in April, according to the Job Openings and Labor Turnover Survey, released yesterday.
That's a tick higher (0.1 percentage point) than the quits rate in February 2020 — and roughly in line with the average quits rate in 2019.
Even leisure and hospitality workers — once the poster child for the quits boom — are returning to pre-pandemic norms.
The quits rate in this segment hit 4.6% in April — close to the January 2020 rate of 4.4%, and well below the peak 5.8% last summer.
💭 The bottom line: "We are pretty much back to a strong, robust labor market, but one that is no longer overheating," says Julia Pollak, an economist at ZipRecruiter.
🐊 2. DeSantis quandary on name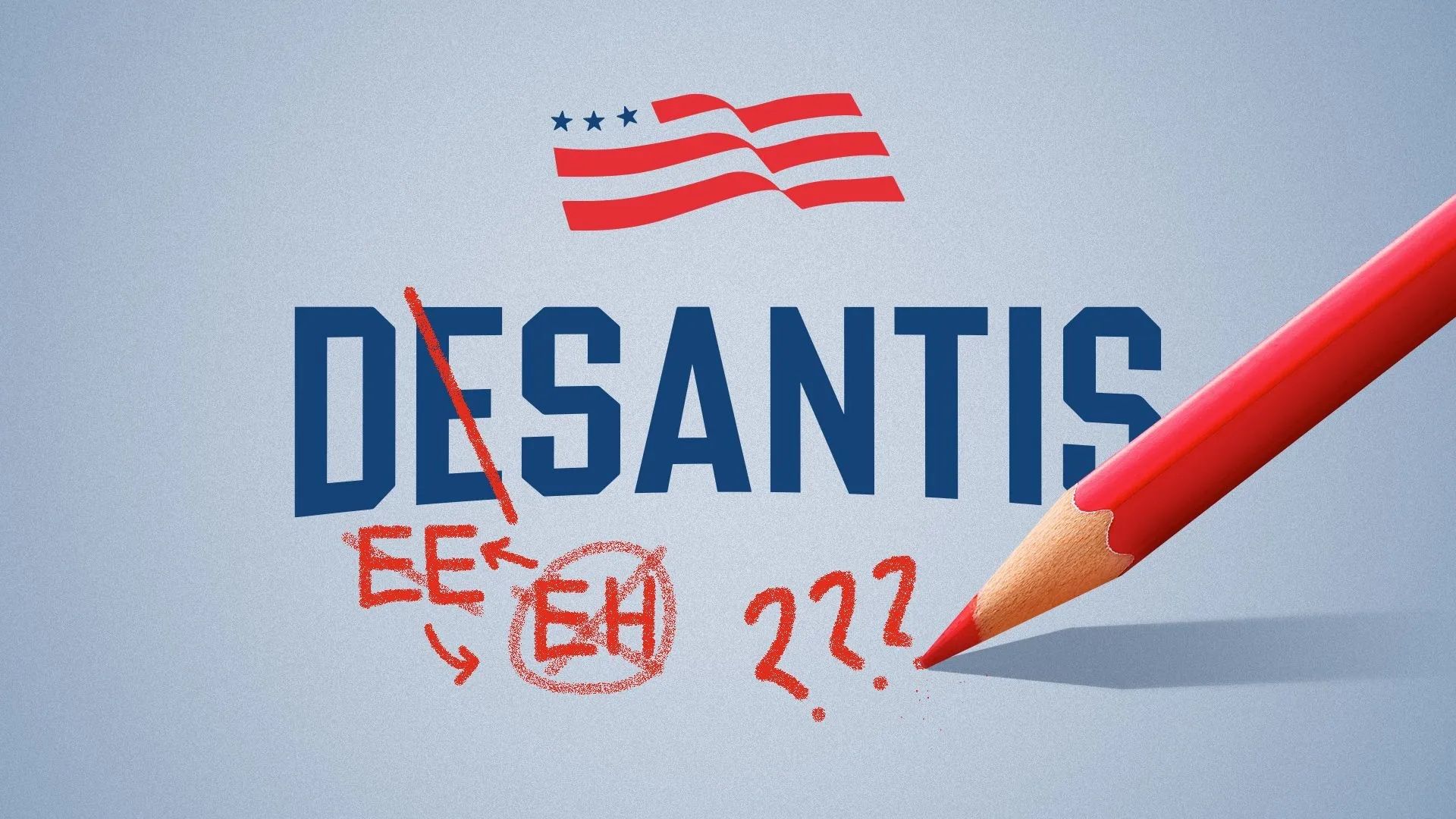 Some presidential candidates struggle to nail their message. Ron DeSantis is struggling to nail his name.
In the early days of his presidential campaign, DeSantis has gone back and forth between pronouncing his name Dee-Santis and Deh-Santis, Axios' Alex Thompson and Sophia Cai report.
Why it matters: DeSantis' name quandary — for years an issue of confusion for his campaign teams — adds to questions by many GOP leaders and donors about whether the Florida governor is ready for the scrutiny of a presidential campaign.
Former President Trump is using the different pronunciations to paint DeSantis as a phony.
What's happening: During his first week as a candidate, DeSantis pronounced his name "Dee-Santis" in the video announcing his presidential campaign.
In a radio interview, he told South Carolina listeners to go to "RonDee-Santis.com."
But then: DeSantis pronounced it "Deh-Santis" during interviews with Fox News, Glenn Beck, Erick Erickson, and Mark Levin this past week.
The governor's campaign, his wife, Casey, and the super PAC that supports him consistently pronounce it "Deh-Santis."
Asked the proper way to pronounce his name, DeSantis' campaign didn't answer. The super PAC, Never Back Down, declined to say.
Flashback: Early in his political career, DeSantis, 44, appeared to use "Dee-Santis" — then began a slow and still-incomplete evolution to "Deh-Santis."
During the 2018 race for Florida governor, the candidate and his wife pronounced his name differently in TV ads: He said "Dee-Santis" in his first TV spot. She said "Deh-Santis" in another.
When a reporter noted the differences, a campaign spokesperson at the time said the candidate "prefers 'Dee-Santis.'"
Context: Professor William Connell, chair of Italian Studies at Seton Hall, told Axios that it's common for Italian Americans to anglicize their pronunciations — but that "Dee-Santis" surprised him.
"'Day-Sahn-tees' would be proper Italian, but sloughing it off as 'Deh-Santis' is common," he said. "'Dee-Santis' is unusual because that would be spelled 'DiSantis' in Italian."
Fellow Italian-American politician and former New York mayor Bill de Blasio, a Democrat, told Axios that many politicians adopt the "deh" pronunciation or have something between "day" and "deh."
In a phone call from Napolitano, Italy, where he's traveling, de Blasio said: "People flip-flop and change their positions on things, but how you say your name is not one of them. It's not negotiable!"
👀 Watch a video showing the Dee-Santis/Deh-Santis duality, narrated by Axios' Paige Hopkins ... Share this story.
3. 🏛️ McCarthy's victory lap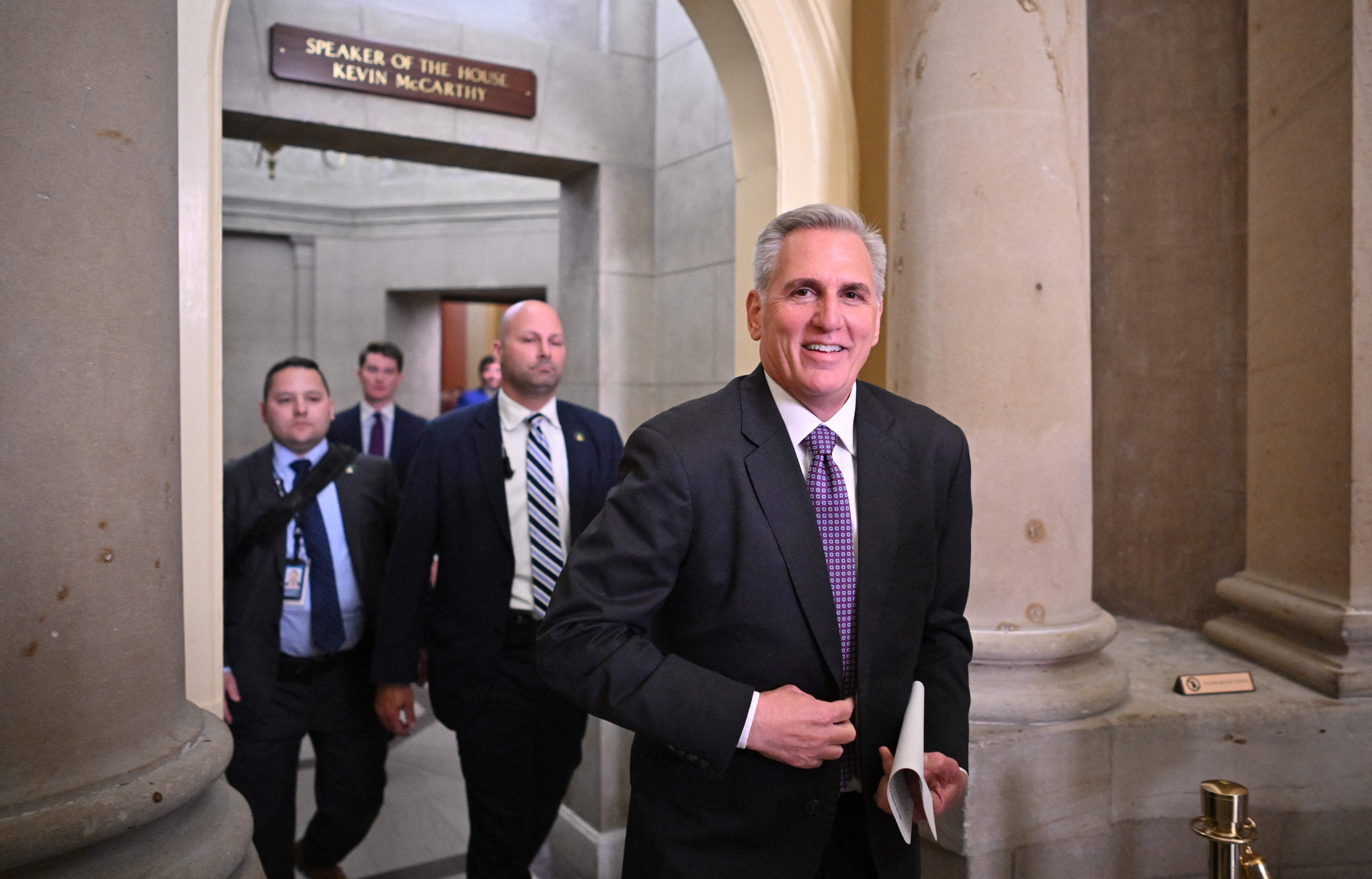 With last night's 314-117 House vote to raise the debt ceiling until 2025, Speaker Kevin McCarthy proved he could harness his narrow majority to win concessions from President Biden, Axios' Hans Nichols reports.
Why it matters: Biden and McCarthy now have to decide whether their debt deal will be the first of their political compromises — or the last.
Between the lines: Both leaders showed a willingness to forsake their party's base to find common ground.
But neither treated the debt ceiling showdown as a trial run for legislating during divided government.
McCarthy started his post-vote victory lap by thanking his negotiating team — then touting his accomplishment.
"Tonight we all made history because this is the biggest cut in savings this Congress has ever voted for," he said, adding that he'll be seeking more budget cuts ahead.
Biden's statement focused on the importance of bipartisan compromise: "This agreement is good news for the American people and the American economy."
Biden, who watched the vote from a hotel room in Colorado Springs, called McCarthy and other Hill leaders afterward.
🔮 What's next: The bill moves to the Senate, where a vote is expected today or tomorrow.
That'll put the bill on Biden's desk by Monday — Treasury Secretary Janet Yellen's latest deadline for when the U.S. government could default.
4. 📷 1,000 words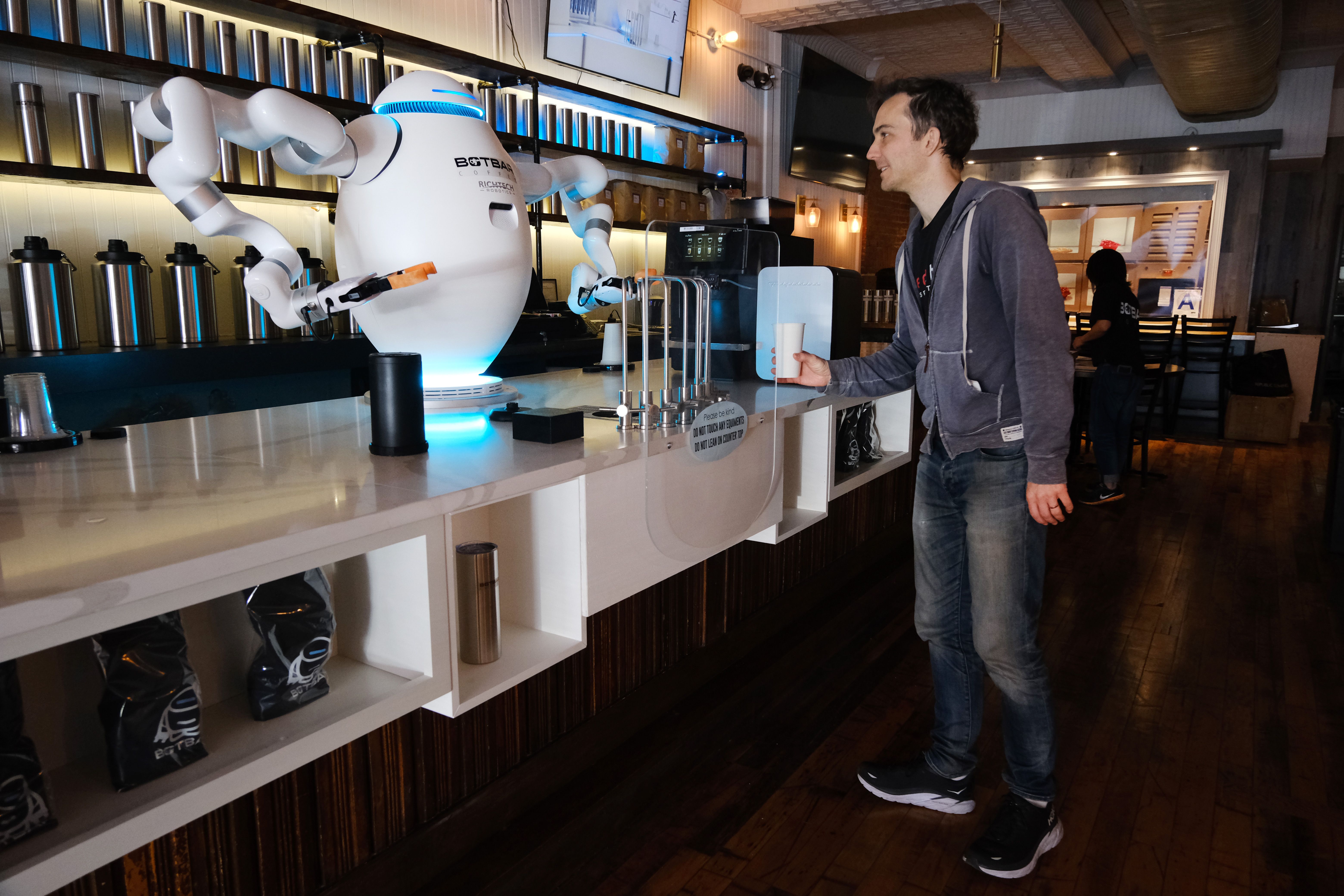 This two-armed robot, ADAM, makes a cup of coffee for a customer at Botbar coffee shop in Brooklyn's Greenpoint neighborhood.
Botbar, in a soft launch, is outfitted by Richtech Robotics of Las Vegas.
5. 📈 5 companies drive most S&P gains
The swelling tech sector is carrying the stock market once again, Matt Phillips writes for Axios Markets.
The S&P 500 is up 8.9% so far in 2023, or 9.7% including dividends. But the lion's share of that increase is due to the surging prices of a few of the largest companies.
The big five that are responsible for the vast majority of the stock market's 2023 gains are Apple (up 36% this year), Microsoft (37%), Alphabet (39%), Amazon (44%) and current stock market darling Nvidia, which has surged 159% on AI-related excitement.
Without them, the overall market (including dividend payments) would be up just 1.5% this year, according to data from Howard Silverblatt, senior index analyst at S&P Dow Jones Indices.
If you also remove the two other largest tech companies — Meta (up 120% in 2023) and Tesla (66%) — the S&P 500 would be slightly underwater for the year, Silverblatt says.
🔎 Between the lines: Excitement over generative AI has supercharged shares of Microsoft, Google parent Alphabet and Nvidia.
The Apple and Amazon romps were driven largely by solid earnings that defied earlier expectations for a consumer slowdown.
🥊 Reality check: Some see the dominance of the stock market by these few companies as a warning sign that the market as a whole isn't that hot.
🎧 6. Prosecutors have Trump on tape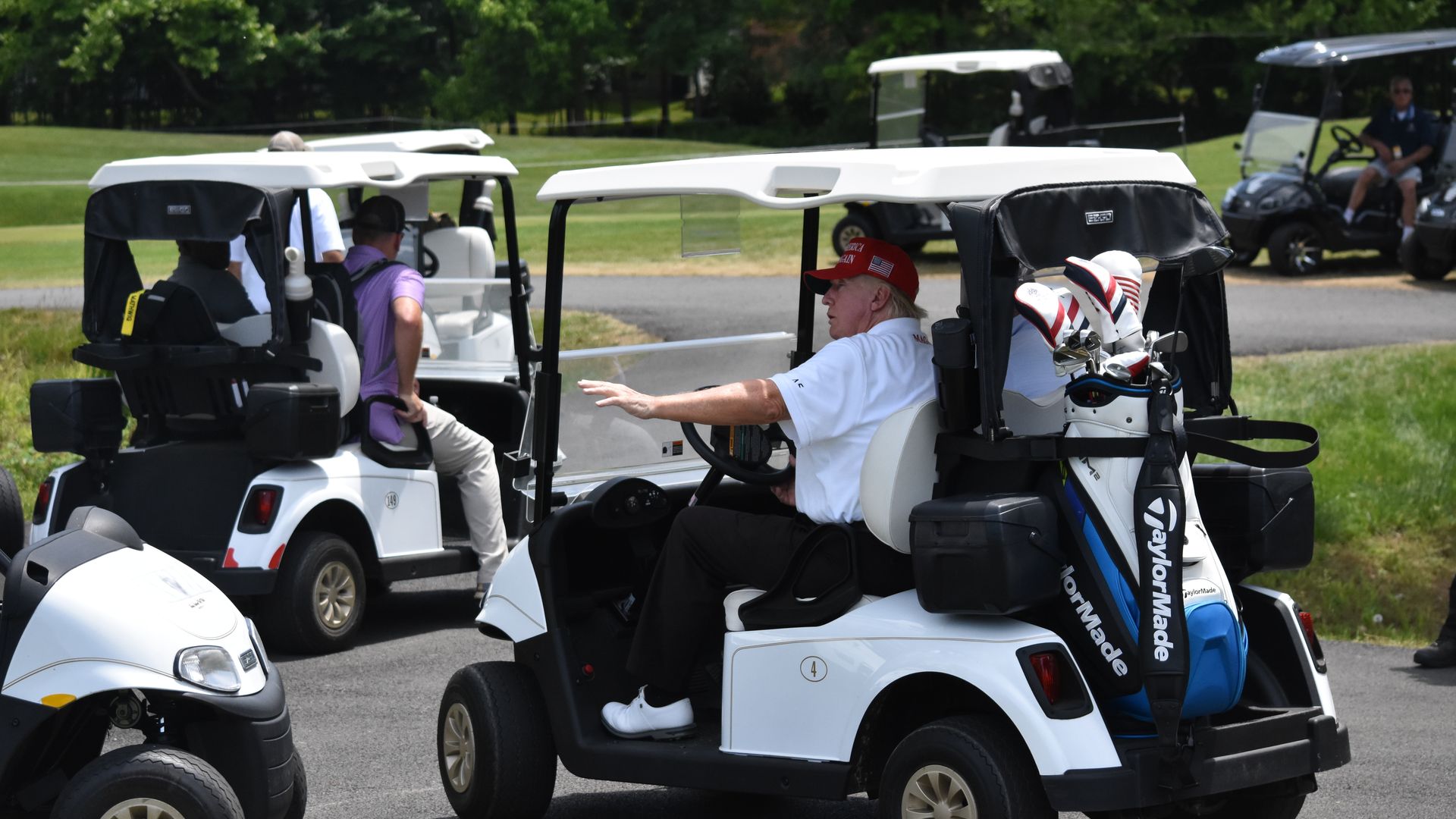 Federal prosecutors have obtained an audio recording of a 2021 meeting in which former President Trump acknowledges he held onto a classified Pentagon document about a possible attack on Iran, CNN reports.
Why it matters: The recording — made at Trump's golf club in Bedminster, N.J. — indicates he understood he took classified papers from the White House. That undercuts his claims he had declassified them.
7. Workplace issue: Menopause gap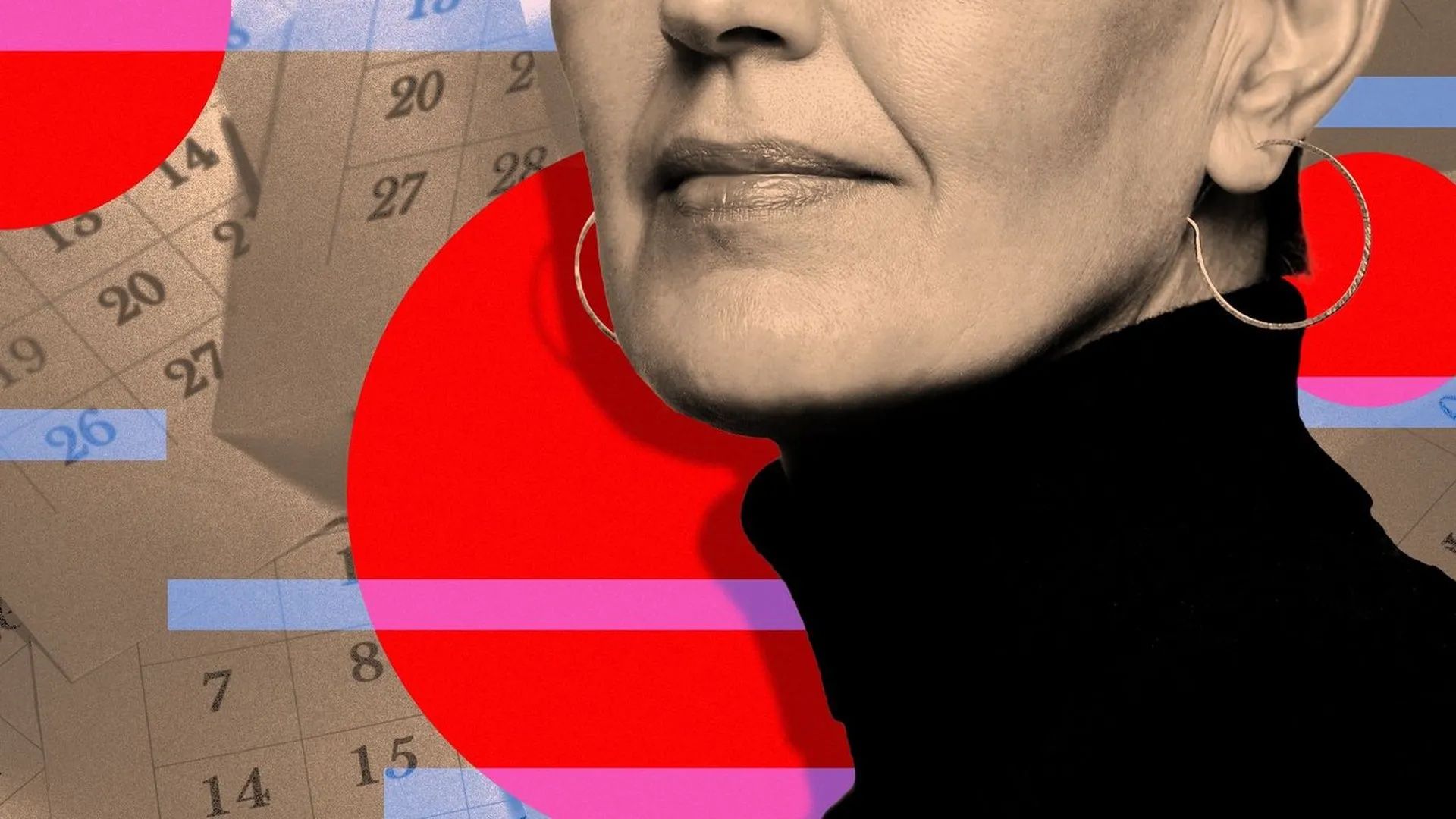 There's a big disconnect between employers and women over a somewhat taboo topic: menopause.
Employers say they do offer some menopause-specific benefits. But women are often unaware they exist, Axios' Emily Peck writes from a pair of Bank of America surveys out this morning.
Why it matters: There's increasing awareness that menopause and its symptoms can push women out of the workforce just as they're at the top of their fields.
🧮 By the numbers: 71% of H.R. benefit managers feel positive about their company's menopause culture — compared to 32% of employees.
76% of HR benefits managers said they discuss menopause issues with employees. But just 3% of women employees say they've talked about these issues with HR
58% of women surveyed said they don't feel comfortable talking about menopause in the workplace because it feels too personal — and they're also concerned about being judged as "old."
8. 🌳 1 fun thing: Best park cities
D.C., Minnesota's Twin Cities and Irvine, Calif., are among the country's best cities for public parks, Axios' Alex Fitzpatrick and Kavya Beheraj report from a new report by the Trust for Public Land (TPL), a pro-parks nonprofit.
Why it matters: Parks improve visitors' moods, and give city dwellers a reprieve from noise and air pollution.
The group rates cities on the percentage of residents who live near a park, the share of city land reserved for parks, parks investment and more.
Washington, D.C., took top TPL honors because of parks investment and access:
The District spends $259 per capita on parks — more than double the $108 average among the 100 most populous cities.
Almost every D.C. resident lives within a 10-minute walk of a park, TPL says, with generally equal access across socioeconomic lines.
🧠 Between the lines: Not every city park is a multiacre Olmstedian masterpiece. Even diminutive "pocket parks" and community garden lots confer physical, mental and social benefits.
Click here for an interactive version of this map.