Axios AM
May 04, 2023
☕ Happy Thursday. Smart Brevity™ count: 1,458 words ... 5½ mins. Edited by Kate Nocera.
🤖 1 big thing: Biden's AI plan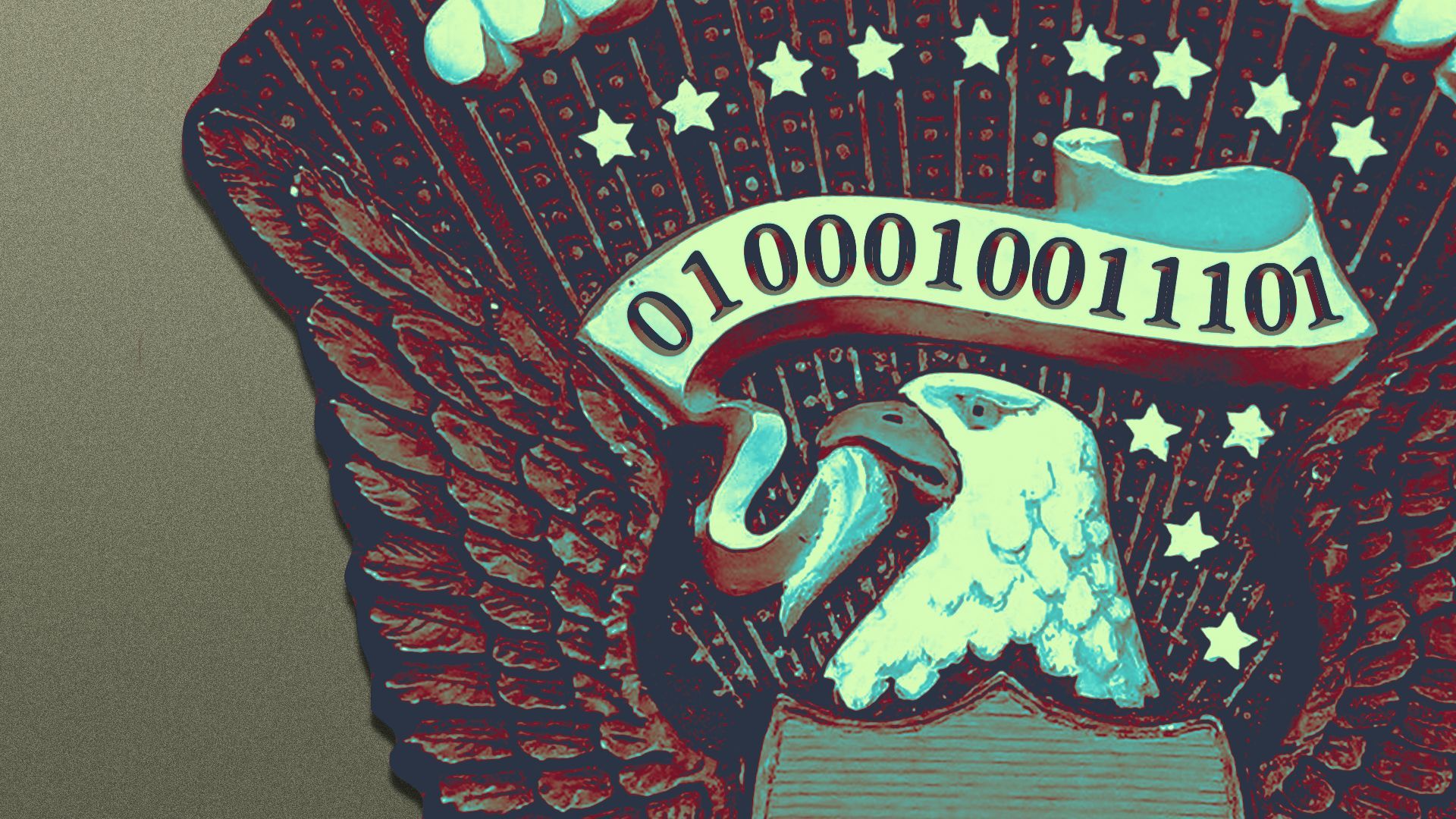 President Biden, racing to upgrade the government's artificial-intelligence expertise and role, is calling the leading architects of generative AI to Washington today to discuss guardrails for the powerful technology, sources familiar with his plans tell me.
Biden will push Google, Microsoft and others building generative AI to be sure their products are safe before unleashing them on the public.
Officials have even discussed involving the companies in self-policing the technology, although that's not on today's agenda.
Why it matters: Business leaders and tech experts say legislation is urgently needed as AI barrels ahead.
The U.S. has almost no AI-specific regulations on the books. The European Union is plowing ahead with a wide-ranging AI act.
👀 Behind the scenes: Biden himself has experimented with ChatGPT and was fascinated by the tool, Axios has learned.
What's happening: Vice President Harris will host today's Roosevelt Room meeting with the CEOs of four top AI players — Sam Altman of OpenAI, Dario Amodei of Anthropic, Satya Nadella of Microsoft and Alphabet CEO Sundar Pichai.
Arati Prabhakar, director of the White House Office of Science and Technology Policy (OSTP), said in the invitation, obtained by Axios' Ashley Gold: "We aim to have a frank discussion of the risks we each see in current and near-term AI development, actions to mitigate those risks, and other ways we can work together to ensure the American people benefit from advances in AI while being protected from its harms."
White House Chief of Staff Jeff Zients kicked the administration's efforts into higher gear when he took office in February.
⚡ Breaking: Ahead of today's meeting, the White House announced executive actions on AI. Read the report by Axios' Ashley Gold.
2. 📚 Megatrends: The New Not Normal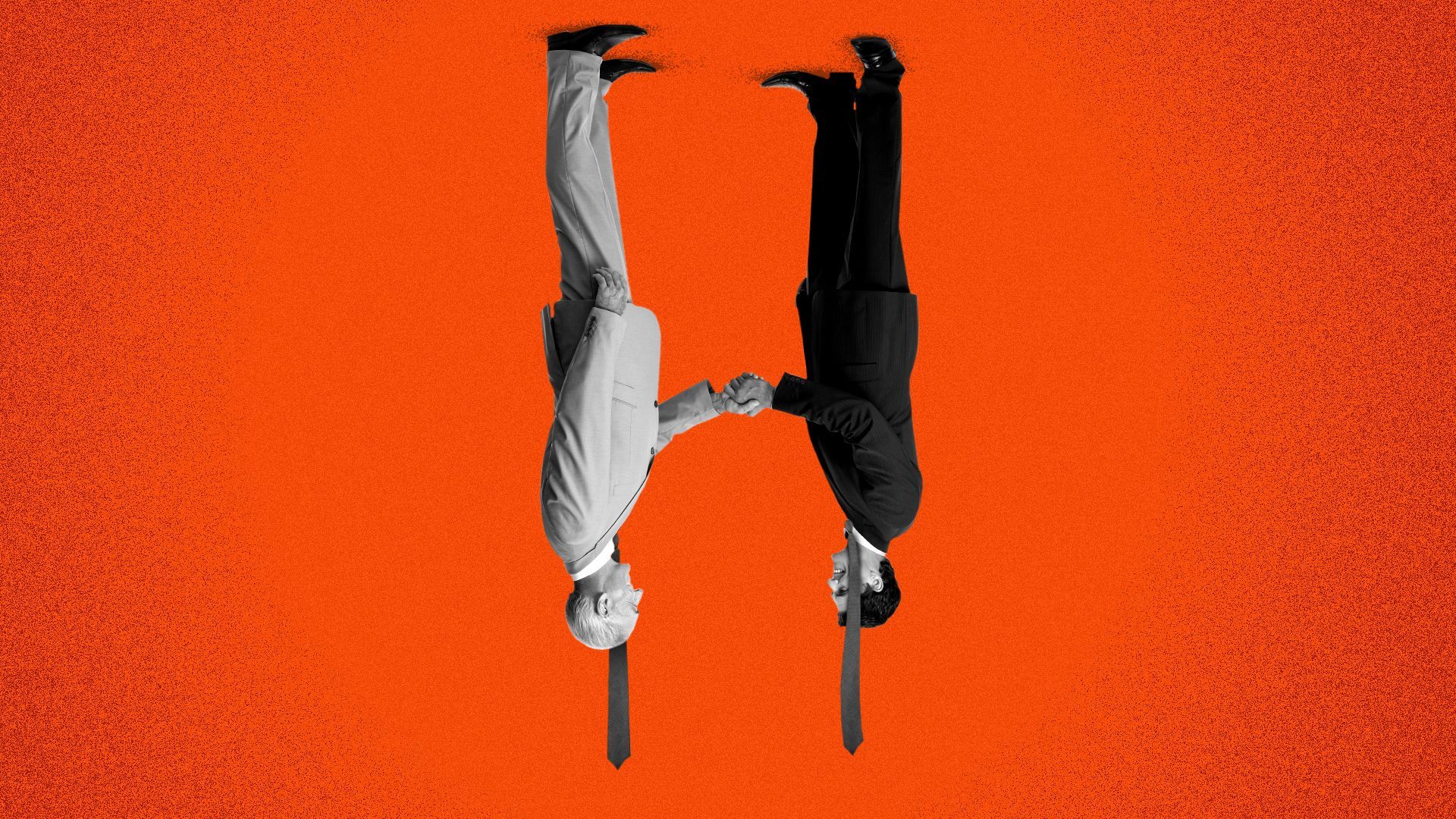 If you're confused by the current banking crisis, that's entirely understandable: We live in very confusing times, Axios chief financial correspondent Felix Salmon writes.
The 70 years from 1946 to 2015 individuals and companies could make long-term plans.
Then in quick succession came 2016 (Brexit and Trump), 2020 (COVID) and 2022 (war in Ukraine).
The pandemic, in particular, broke the very foundations of the global economy, from our supply chains to our sense of time to our ability to agree on scientific facts.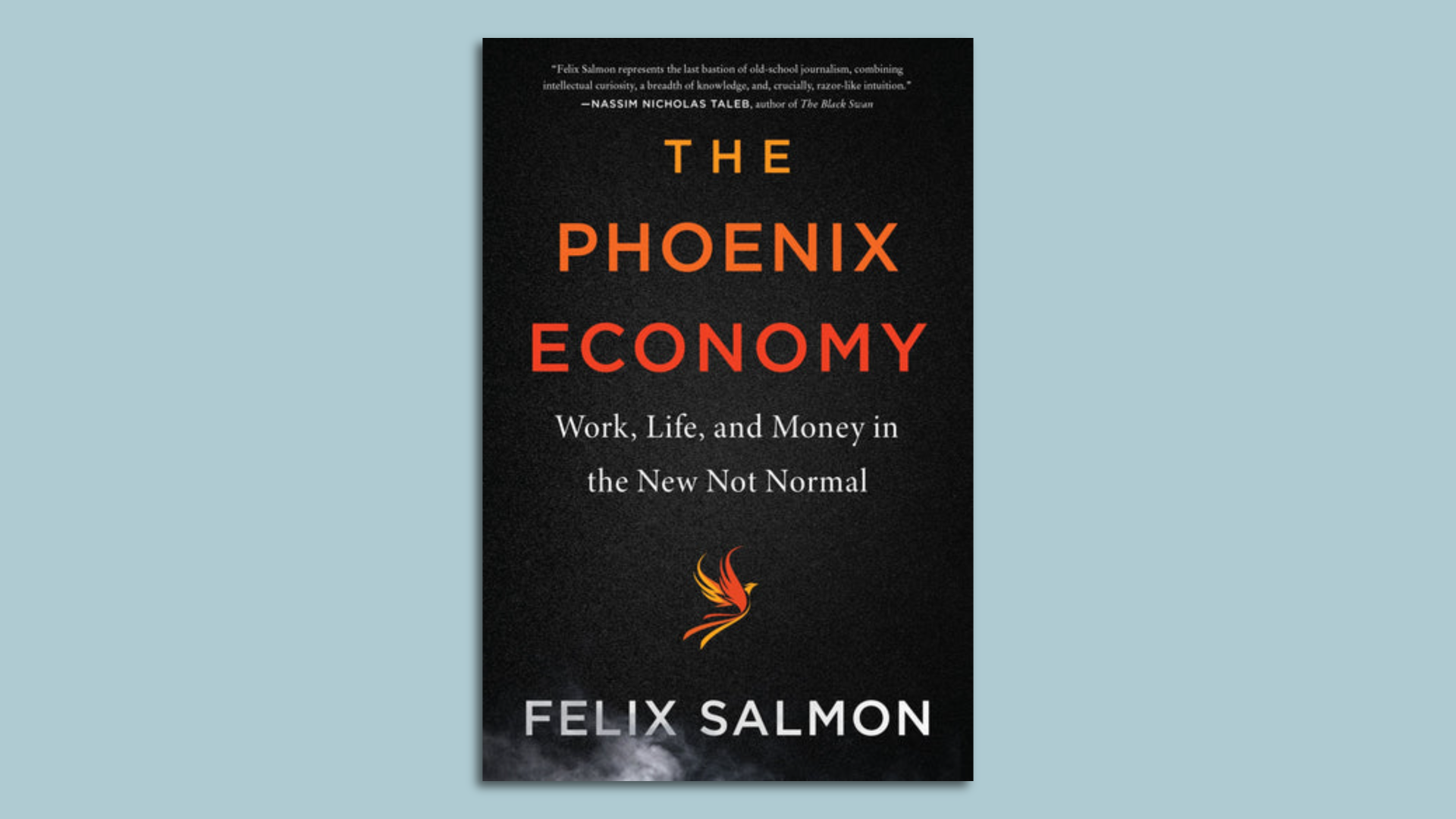 A new book by Felix — "The Phoenix Economy: Work, Life, and Money in the New Not Normal," out next Tuesday — shows we need to get used to unexpected things that don't make a lot of sense.
There will be more pandemics — the chances we'll go another 100 years before the next one are almost nil.
The long arc of history will become jagged and unpredictable. Both domestic and international politics are running hot by postwar standards and will remain that way, the flames of conflict fueled by inexorable global climate change.
Will AI kill us all? Probably not — but it's easy to see why, in the New Not Normal, people are worried about that. This is a world of black swans.
💡 The bottom line: The biggest lesson the pandemic taught us was YOLO — you only live once. Live your best life today, for no one knows what tomorrow might bring.
3. 🎒 Culture war hurts history scores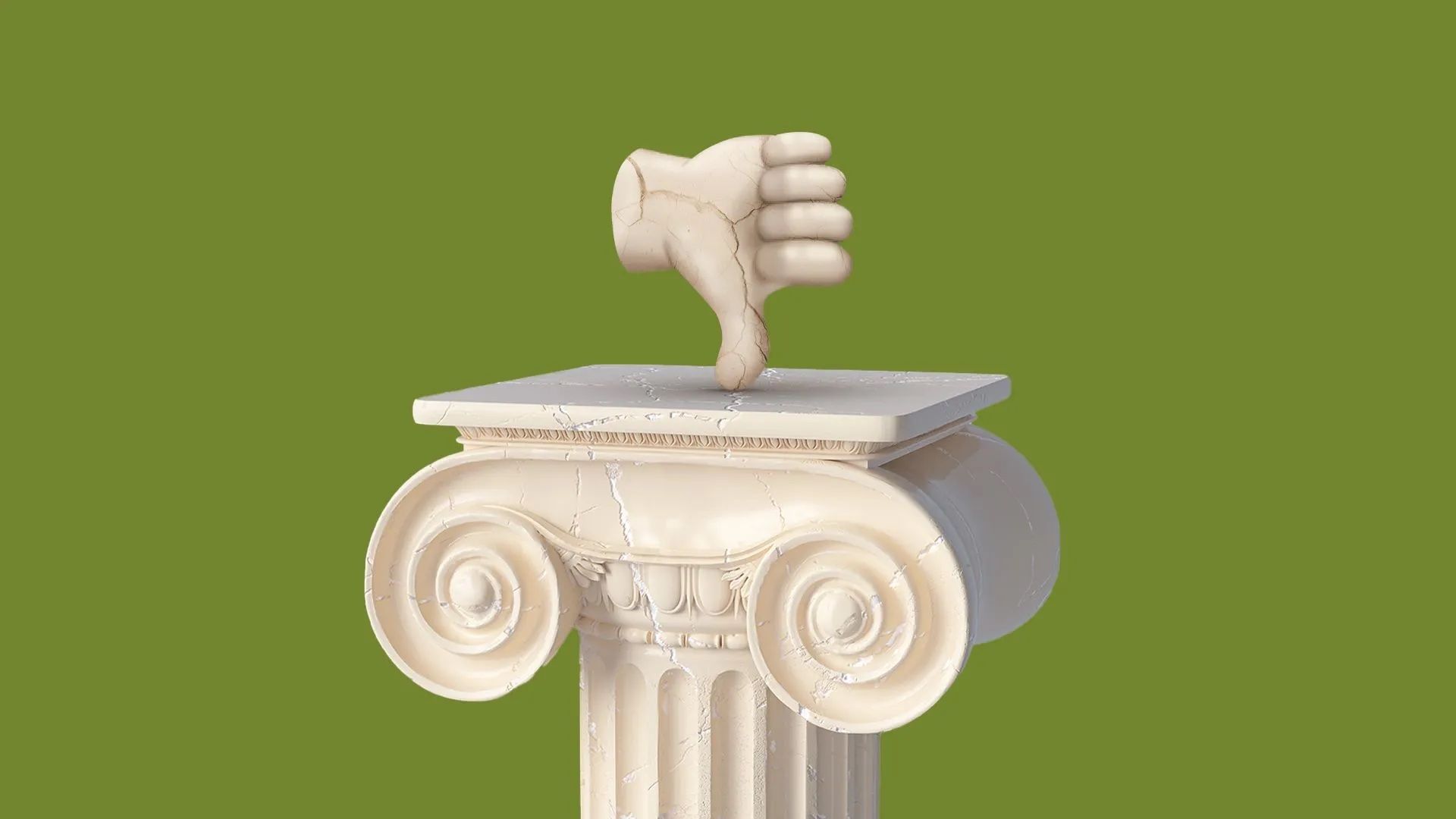 U.S. history scores among eighth-graders plummeted in 2022, Axios' Erin Doherty writes from federal data out yesterday.
History scores on the Nation's Report Card — formally the National Assessment of Educational Progress (NAEP) — are the lowest since the test began in 1994.
Civics scores saw their first-ever decline.
Why it matters: Experts point to a devastating combination of pandemic disruptions and polarization over school curriculum.
🧮 By the numbers: About 40% of eighth-graders scored below the basic level in U.S. history in 2022, compared to 34% in 2018.
Just 13% of students performed at or above "proficient" in history.
Civics scores among eighth-graders fell for the first time since 1998, when the current test began. The average score fell 2 points from 2018.
🧠 What's happening: Experts point to three big factors.
Social studies classes often have been crowded out of the curriculum.
COVID's prolonged effects on students: History scores have been trending down since 2014. But the pandemic has had a "profound impact" on learning, Education Secretary Miguel Cardona said.
The drops may also be tied to backlash over hot-button topics, Kerry Sautner, chief learning officer at the National Constitution Center in Pennsylvania told Axios: "How can we really engage in these conversations, when the tension is there before you even pick up the book and open the topic?"
🖼️ The big picture: Reading test scores released last fall fell to 1992 levels. Math scores suffered their biggest drop ever.
4. 📈 Hot downtowns
Downtown activity has returned to, or even exceeded, pre-pandemic rates in a handful of U.S. cities — but most downtowns are still struggling to attract the foot traffic they once did, Axios' Alex Fitzpatrick and Alice Feng report.
Researchers at the University of Toronto's School of Cities analyzed anonymized mobile-device connectivity data to estimated foot traffic.
Salt Lake City, Bakersfield, Calif., and Fresno, Calif., had some of the country's highest post-pandemic downtown recovery rates as of February (the most recent data available).
San Francisco, St. Louis and Portland, Ore., had among the lowest.
5. 🐊 Florida may limit land sales to Chinese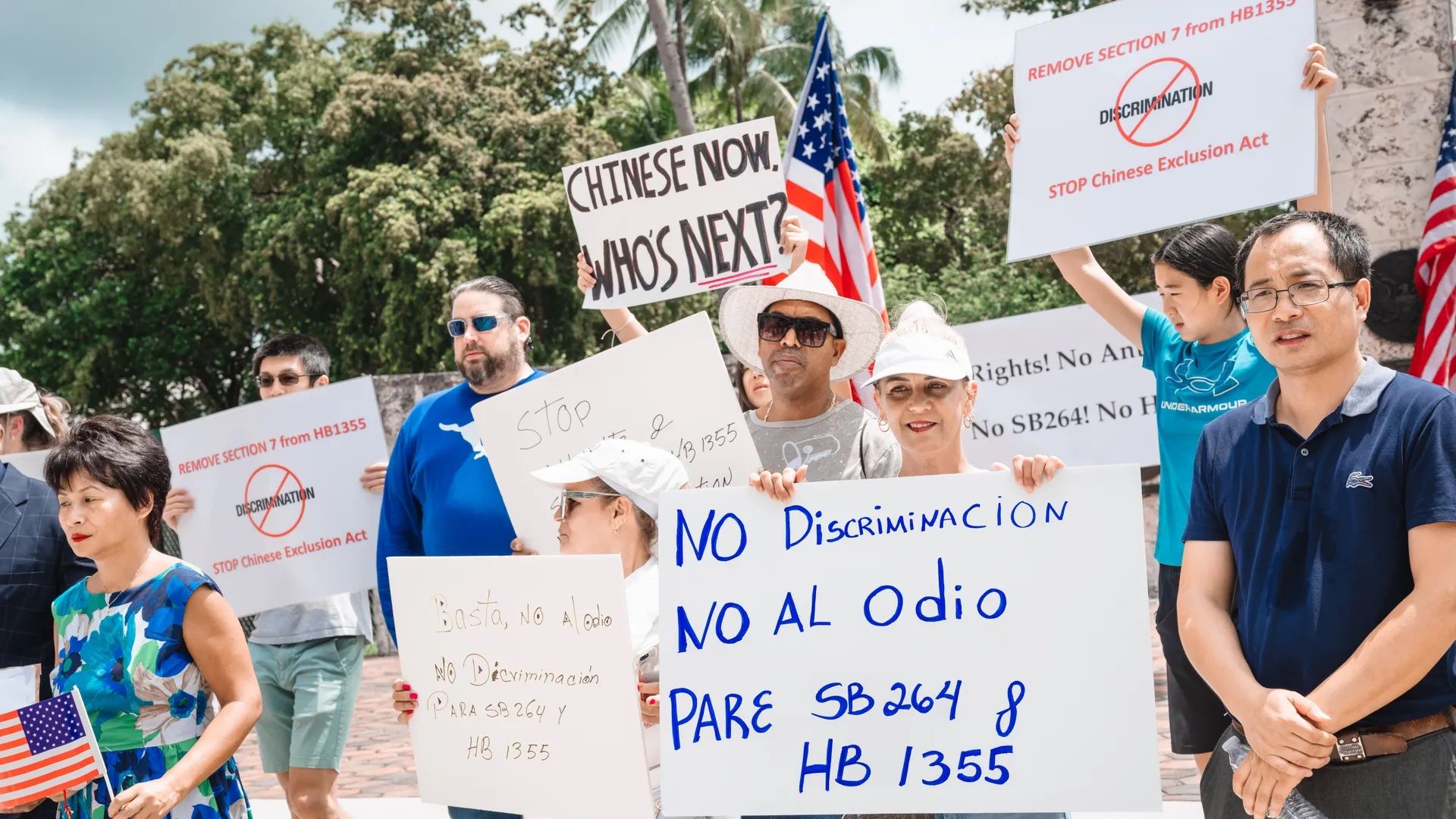 Real estate professionals and Asian American groups are alarmed about a Florida bill that's designed to prevent operatives from hostile nations from acquiring sensitive American land — but could impact a much wider immigrant population, reports Deirdra Funcheon of Axios Miami.
Why it matters: The bill, backed by Gov. Ron DeSantis, could chill Miami's real estate market and exclude some foreign nationals from buying in Doral (home to many Venezuelan people), Coconut Grove, Key Biscayne and Sweetwater, the Miami Herald reports.
What's happening: The bill passed the state Senate and is poised to be voted on by the House this week. It restricts citizens of China, Russia, Iran, North Korea, Cuba, Venezuela and Syria from acquiring property within 20 miles of a military installation, or infrastructure such as a seaport or airport.
Chinese people who aren't U.S. citizens or lawful permanent residents would be barred from owning Florida property altogether.
DeSantis has said China is "gobbling up land."
The Florida Asian American Justice Alliance says the legislation is overly broad and would discriminate against Chinese buyers.
An amendment allows visa holders to own one home. But such landowners must register with a state agency.
Miami attorney Hongwei Shang tells Axios that most Chinese people in Florida aren't members of the Chinese Communist Party: "They're just regular people. Actually, they're being oppressed by the CCP."
🔮 What's next: Orlando attorney Meisheng King tells Axios that Asian American groups in Florida are prepared to sue.
6. 🦾 AI-powered Bing ditches waitlist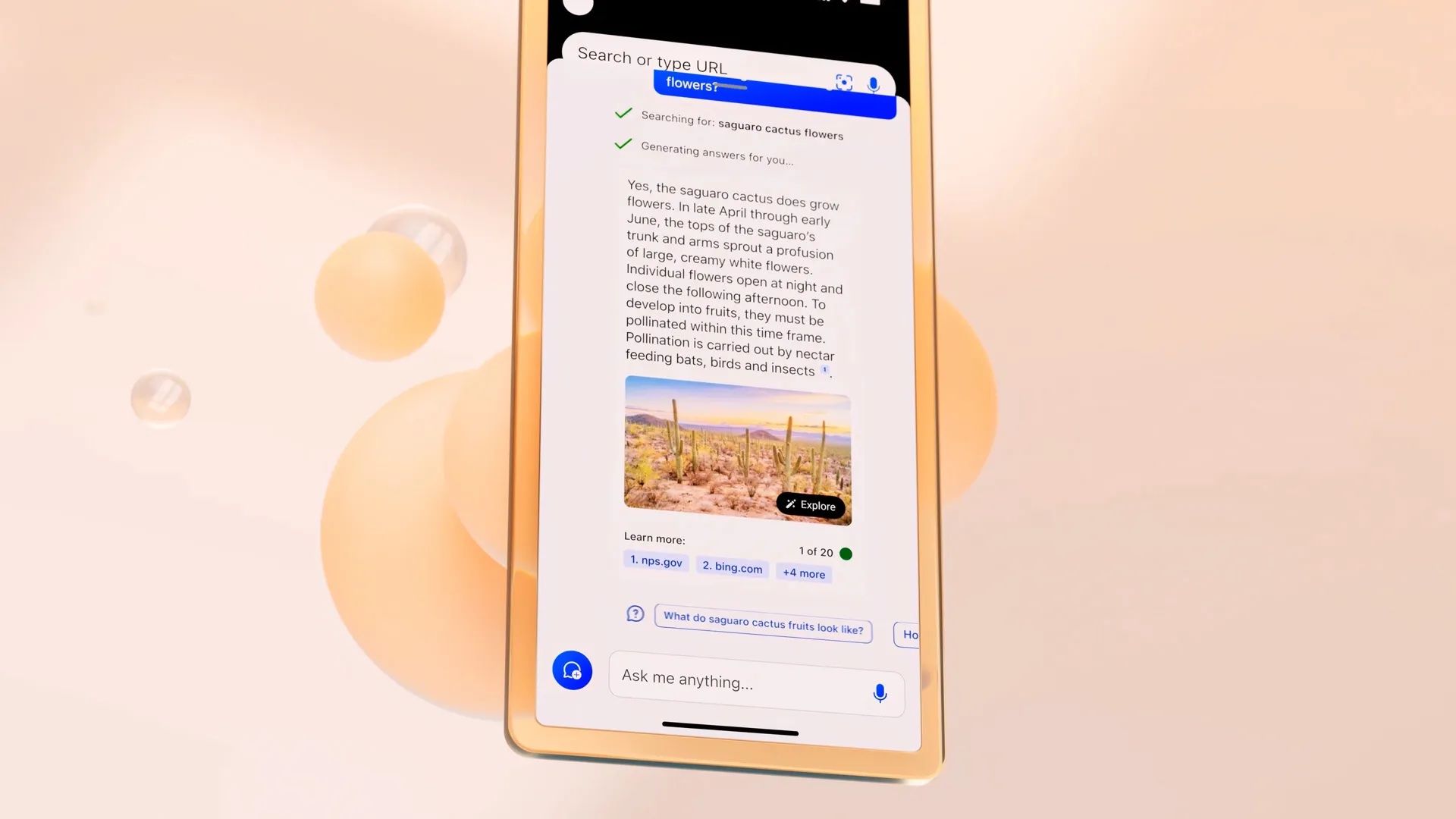 Microsoft is updating its AI-powered Bing search engine to support video and chat history, while eliminating its waiting list, Axios' Ina Fried reports.
"We're seeing a transformation of search before our eyes," Microsoft consumer marketing chief Yusuf Mehdi told Axios.
Why it matters: The race to add generative AI to tech products is in full sprint.
Microsoft is moving from text-only answers in search and chat to answers that include, where appropriate, images and videos.
These aren't AI-generated videos and images, but rather the types of existing multimedia results that have historically shown up in search.
Until now, Bing's AI-powered chat had been text-only.
The AI-powered Bing features are moving from a limited preview that required signing up for a waitlist to a "preview" that's now open to all.
🧮 By the numbers: Microsoft said people have had 500 million chats since it debuted the new AI-powered Bing in February.
Its Edge browser has begun to gain share after years of losses, and new people are checking out the search engine even though its market share remains low, Mehdi said.
7. 🇷🇺 Kremlin claims drone strike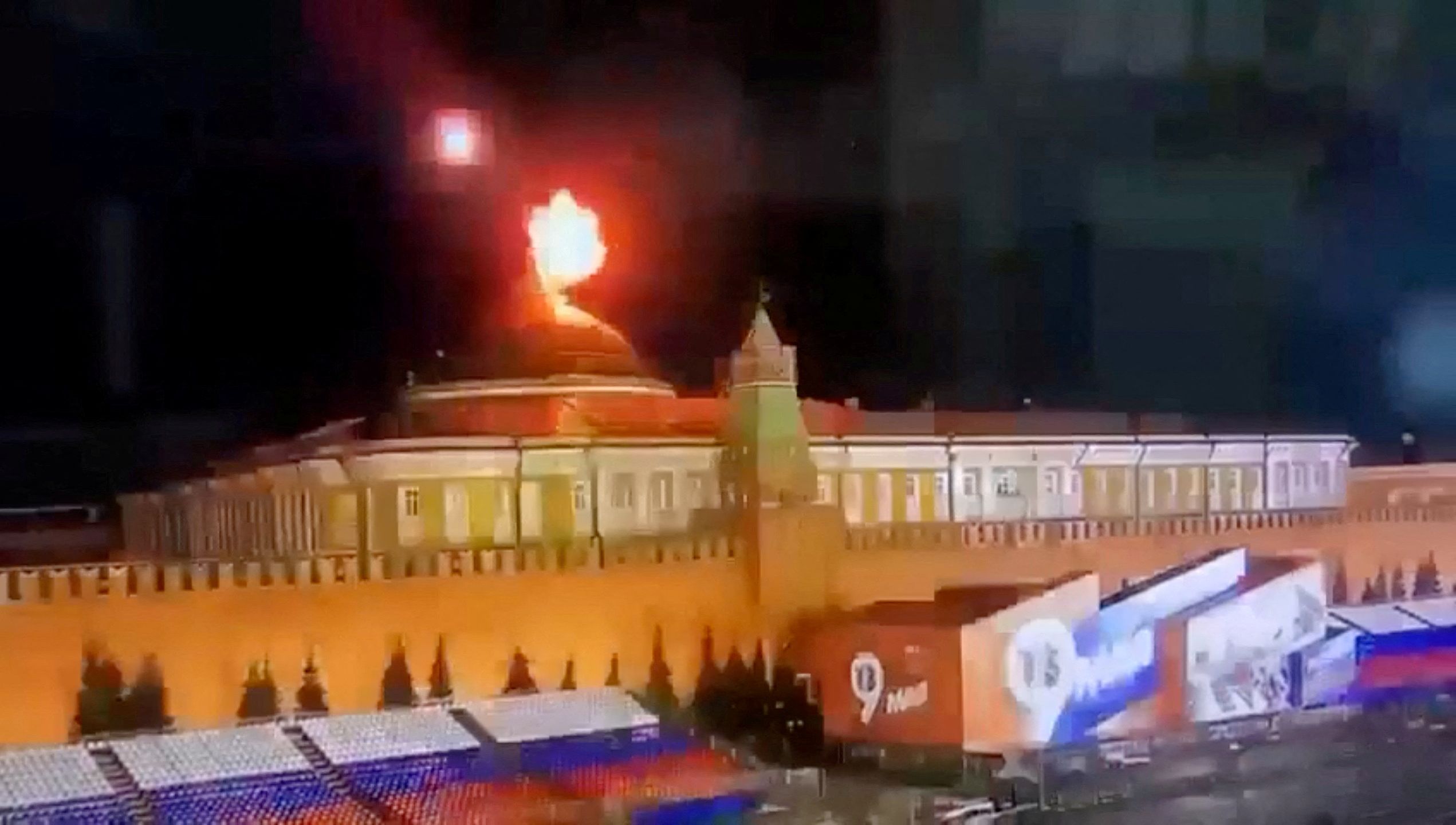 Russia claimed it foiled an attack by Ukrainian drones on the Kremlin early yesterday, calling it an unsuccessful assassination attempt against President Vladimir Putin and promising retaliation for a "terrorist" act.
Ukraine denied it.
Putin was at his Novo-Ogaryovo residence outside Moscow, AP reports.
There was no independent verification of the purported attack. It's unclear why it took the Kremlin hours to report the incident and why images — including the one above, which AP couldn't verify — surfaced later in the day.
8. 👑 1 for the road: Royal practice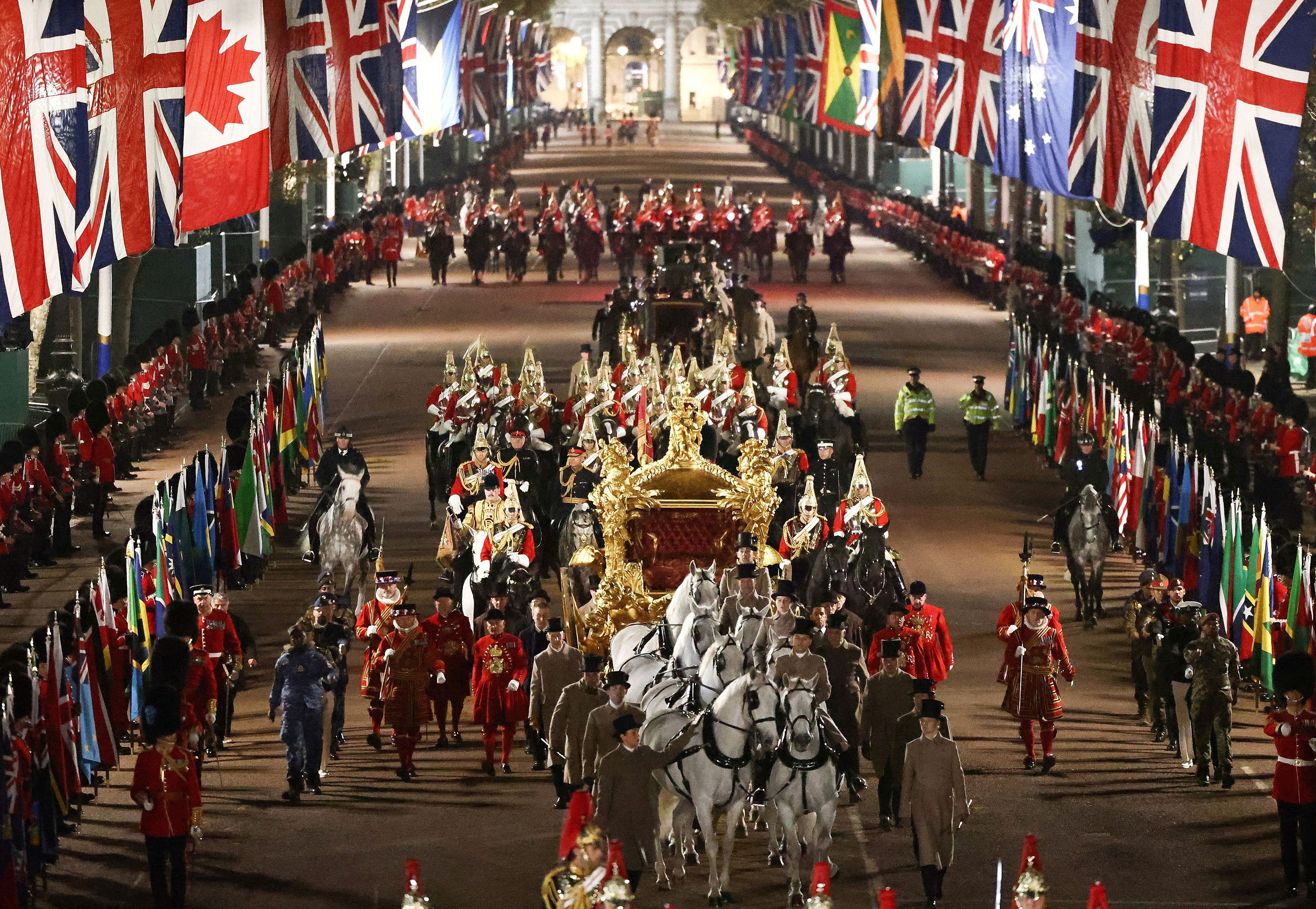 The Gold State Coach was taken out for a spin in London early Wednesday during an overnight dress rehearsal for the coronation of King Charles III, coming Saturday.