Axios AM
January 21, 2021
🧤 Good Thursday morning. Today's Smart Brevity™ count: 1,470 words ... 5½ minutes.
1 big thing ... Biden-Harris, Day 1: What mattered most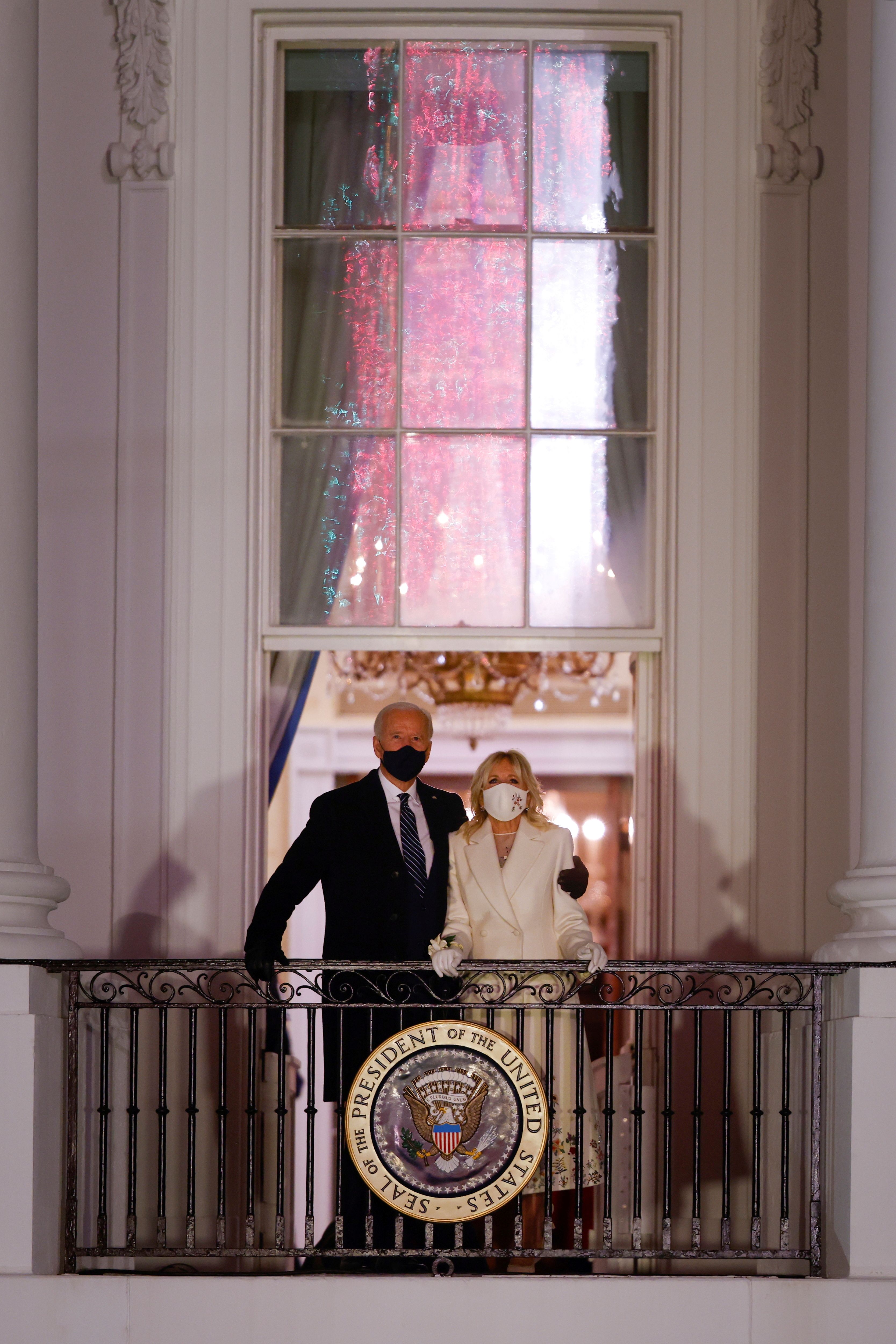 The Axios experts help you sort significance from symbolism. Here are the six Day 1 actions by President Biden that matter most:
Today, on his first full day, Biden translates his promise of a stronger federal response to the pandemic into action — starting with 10 executive orders and other directives, Caitlin Owens writes. Biden's executive actions direct federal agencies to boost supply chains — including by using the Defense Production Act. Go deeper.
Biden's executive orders on climate change, including rejoining the Paris Agreement and reinstating a raft of environmental regulations, are forcing Washington's biggest business lobbying groups to the table in a new way, Amy Harder and Ben Geman tell me. The U.S. Chamber of Commerce and American Petroleum Institute say they support Biden's plan to regulate methane emissions from oil and gas wells. Go deeper.
Biden instructed the EPA and the Transportation Department to re-establish stricter fuel efficiency mandates, which President Trump had weakened. Joann Muller says this is part of a broader agenda that calls for widespread adoption of electric vehicles.
Biden's move to freeze student loan repayments through September — and the suggestion he'll swiftly place consumer champion Rohit Chopra in charge of the Consumer Financial Protection Bureau — puts lenders on notice that their actions will be scrutinized.
Big cities rejoice at Biden's actions on immigration, Jennifer A. Kingson tells me: Revoking Trump's executive order that excluded undocumented immigrants from the census and congressional apportionment has huge implications for the nation's big urban centers, which fear that a bungled and incomplete census could lead to a massive loss of federal representation.
Tech companies applauded the president's action on DACA, as well as his rescission of an executive order that limited diversity training at companies that do business with the federal government, Ina Fried reports from S.F.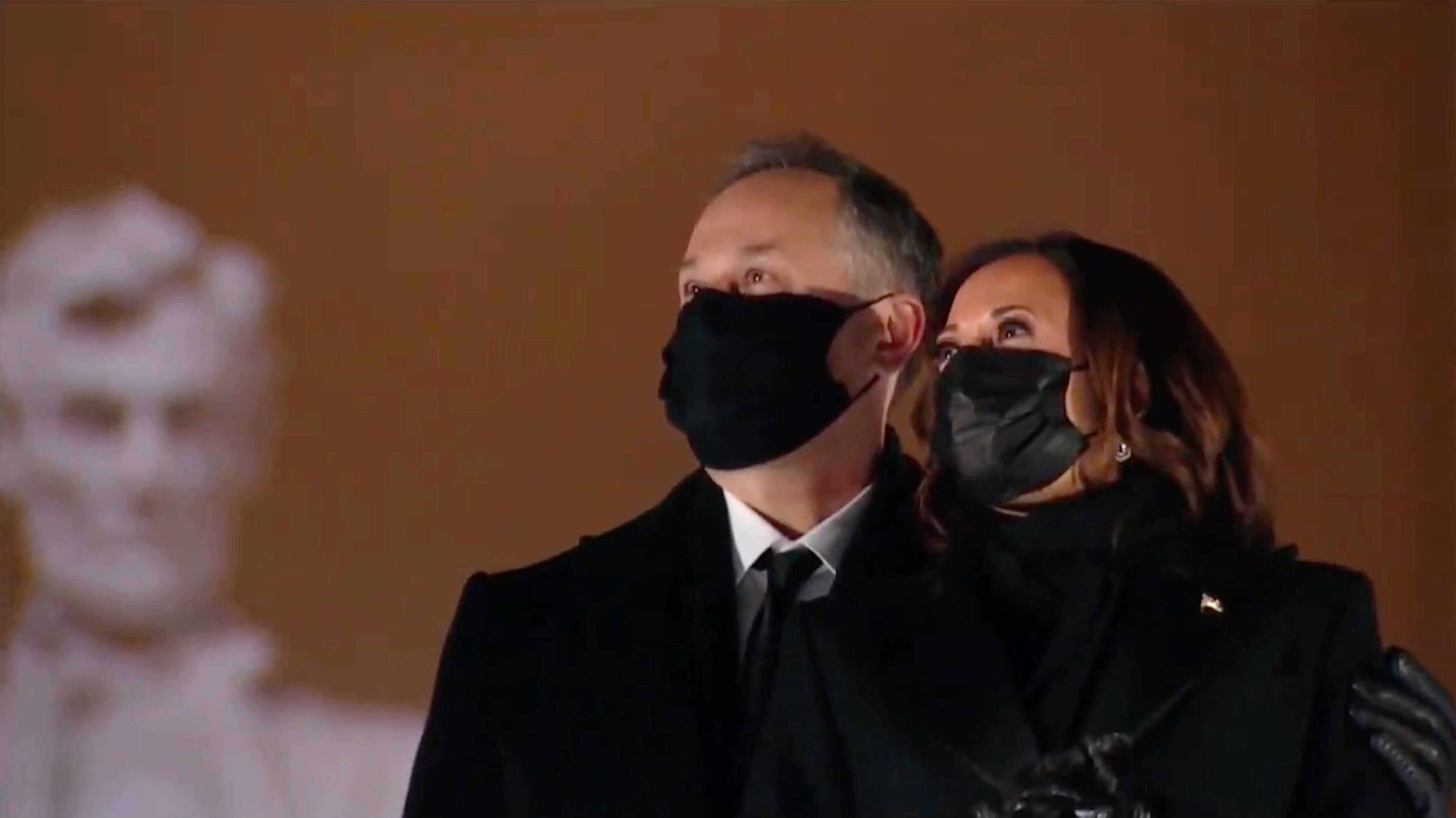 2. 💰 The Biden market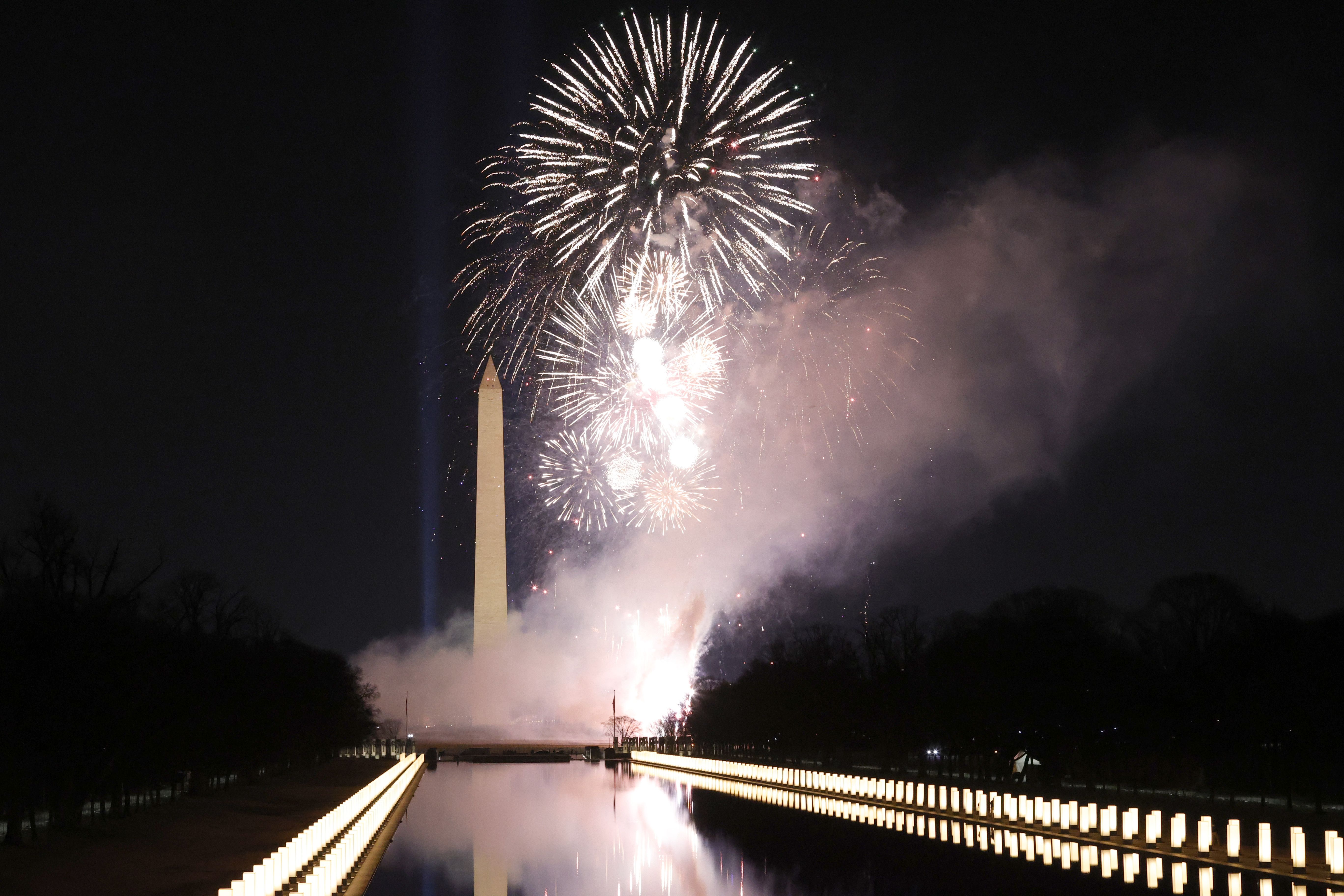 Investors made clear what companies they think will be winners and which will be losers in President Biden's economy, Dion Rabouin writes in Axios Markets:
They sold gun makers, pot purveyors, private prison operators and payday lenders.
They bought gambling, gaming, beer stocks and Big Tech.
What we're watching: Additional Biden economic orders could include a campaign proposal to provide $15,000 in tax credits to first-time homebuyers, according to Jaret Seiberg of Cowen Washington Research Group.
Our thought bubble: Such a policy would pour gasoline on the already blazing housing market, as record-low mortgage rates have already brought down the monthly cost of homeownership significantly.
For first-time buyers who only need to put down 3% on a conventional mortgage, $15,000 would provide the down payment to purchase a $500,000 home.
Sign up for Dion Rabouin's daily Axios Markets newsletter.
3. "Off the rails": The siege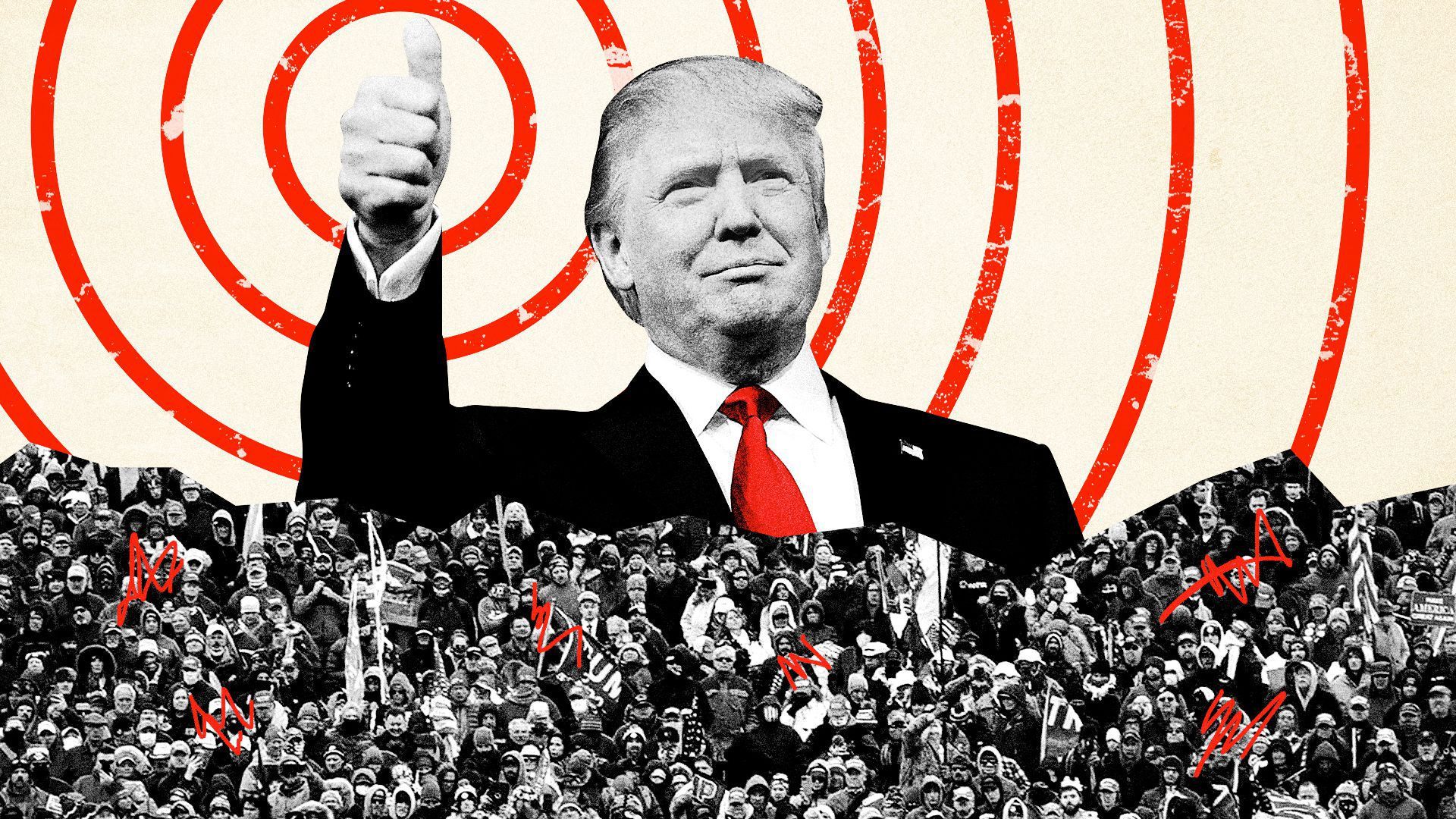 The astonishing vivid reporting in Episode 8 of "Off the rails," the Jonathan Swan and Zachary Basu series on President Trump's final days, takes you, like a movie, inside the Capitol and West Wing during the riot: Senators huddle in prayer, snap at each other. A top Trump aide packs up in disgust.
The morning after the deadly riots, Trump showed no remorse as he interacted with his dwindling staff at the White House. By now, he was fixating on the perceived disloyalty of Republicans he had believed would do anything for him.
But the president's closest aides understood that his first recorded address released at 4:18 p.m. on Jan. 6, in which Trump told the mob he loved them, was inadequate. Jared Kushner began working on a new draft of what would ultimately become an official Oval Office address at 7:10 p.m. on Jan. 7.
Before Trump gave that speech, the White House made a request to Twitter and Facebook to unlock the president's banned accounts for the purpose of putting out his written press release condemning violence.
The White House also asked the social media companies to temporarily unlock the accounts to distribute video of the speech — finally condemning the attack on the Capitol and requesting no further violence.
Trump's staff wanted to use this peace offering to build leverage to get the accounts permanently unlocked. It didn't work. Twitter and Facebook denied that request, too.
Yesterday, after a blast of pardons, Trump departed the White House at 8:20 a.m.
The departure was in keeping with Trump's bitter final months. There was no coffee and cake welcome to his successor in the days before, and he would not attend Biden's inauguration. Trump did not once publicly mention Biden's name. Finally, he climbed on board Air Force One for the last time, back to Florida. The reign of President Trump was over.
👀 Read the full episode in the Axios stream: It's true fly-on-the-wall history — one long-motion scene takes you fleeing with senators through the Capitol.
4. Pic du jour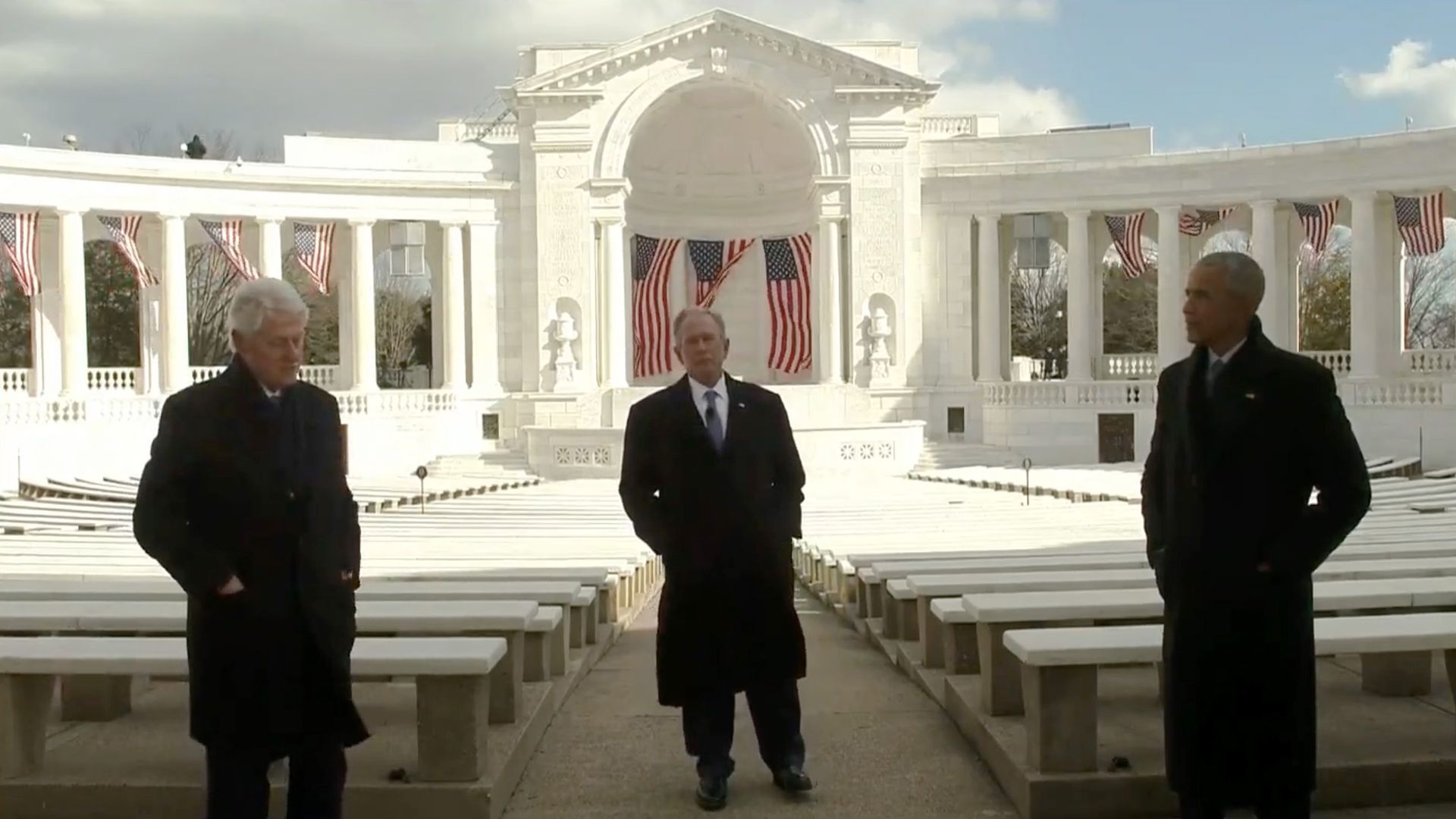 Former Presidents Bill Clinton, George W. Bush and Barack Obama came together in a video for the Presidential Inaugural Committee's primetime special, "Celebrating America."
Clinton urged Americans to get off their "high horses" and reach out to friends and neighbors with whom they may have differences.
Bush addressed President Biden: "Your success is our country's success."
Obama said: "We can have fierce disagreements and yet recognize each other's common humanity and that, as Americans, we have more in common than what separates us."
5. Our weekly map: New cases down amid fears through spring
The pace of new coronavirus infections fell significantly over the past week, but the virus is still out of control, and a more contagious variant is gaining ground, Axios' Sam Baker and Andrew Witherspoon report.
The U.S. averaged roughly 198,000 new cases per day in the final week of the Trump administration — a 19% drop from the week before, but still a ton of cases.
The number of new daily cases fell in 44 states, compared to the previous week. South Carolina and Virginia were the only states whose outbreaks got worse over the past week.
Hospitalizations are holding steady. Roughly 123,000 people are in the hospital today for COVID-19 infections.
Experts say a more contagious variant of the coronavirus will soon become the dominant strain in the U.S., allowing the virus to spread even more easily.
As the winter surge peaks, "we may see 3-4 weeks of declines in new cases, but then new variant will take over," former FDA Commissioner Scott Gottlieb tweeted.
"It'll double in prevalence about every week. It'll change the game and could mean we have persistent high infection through spring until we vaccinate enough people."
6. Media trust hits new low
Trust in traditional media has declined to an all-time low, and many news professionals are trying to do something about it, Axios' Felix Salmon writes.
For the first time ever, fewer than half of all Americans trust traditional media, according to data from Edelman's annual Trust Barometer, shared exclusively with Axios. Trust in social media has hit an all-time low of 27%.
🥊 When Edelman re-polled Americans after the election, the figures had deteriorated even further, with 57% of Democrats trusting the media — and only 18% of Republicans.
61% of Trump voters say they trust their employer's CEO. That compares to just 28% who trust government leaders, and a mere 21% who trust journalists.
The bottom line: CEOs have long advocated upgrades to America's physical infrastructure. Now they have a chance to use the trust they've built up to help rebuild our civic infrastructure.
7. Tech companies fear becoming targets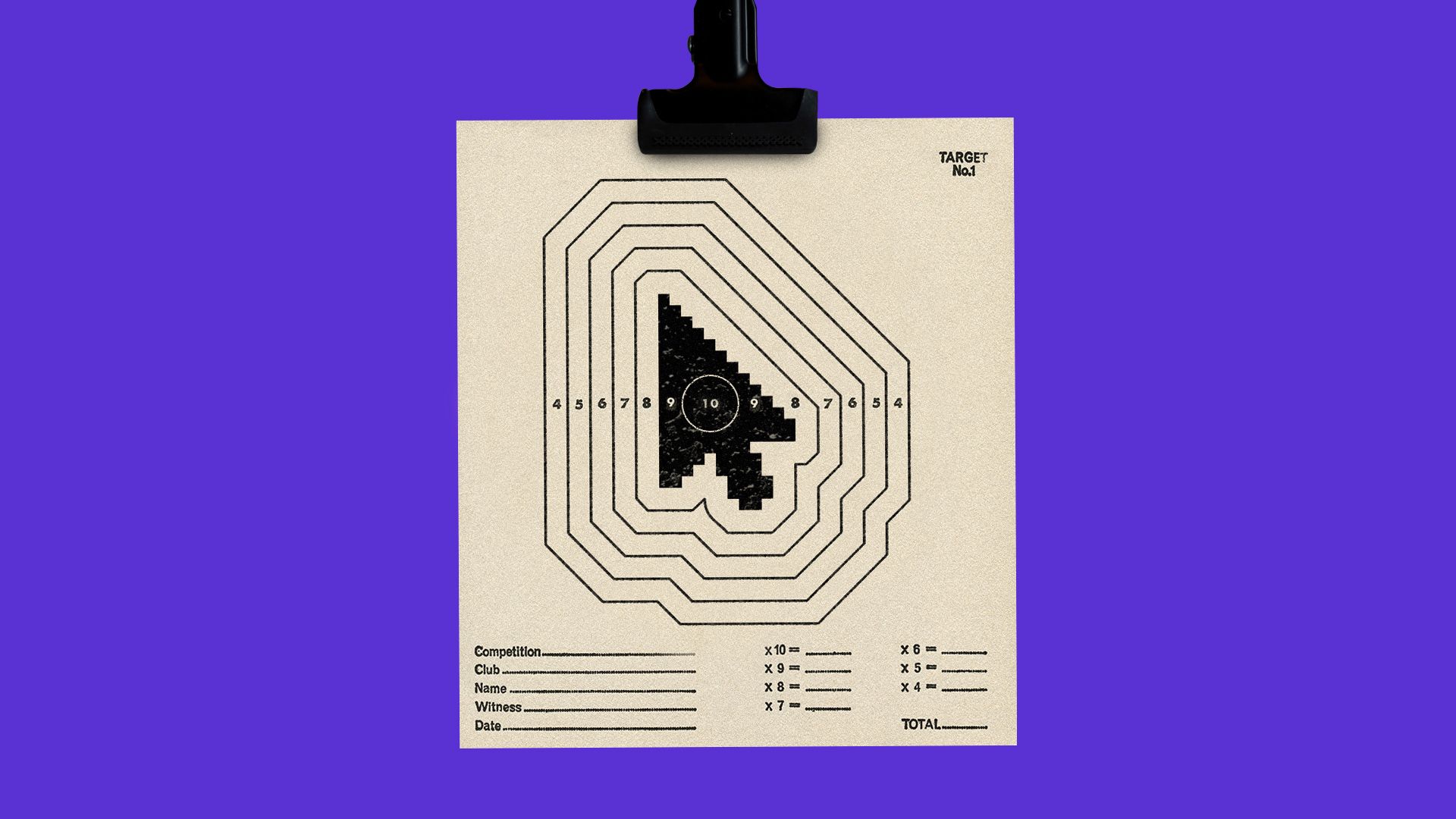 Tech employees are on high alert about their own personal safety as their employers roll out policies to ban or limit the reach of far-right extremists angry over former President Trump's defeat, Ashley Gold writes.
One employee at a major tech firm told Axios they were told to remove their name from a quote about a particular deplatforming decision for their own safety, and received threatening messages on LinkedIn about the change.
Some Twitter employees made their accounts private and hid their employer from their online profiles to avoid attention from Trump supporters.
In pro-Trump online communities, vague threats about a reckoning coming for Big Tech companies are circulating widely, as they have been for some time.
8. New look for Oval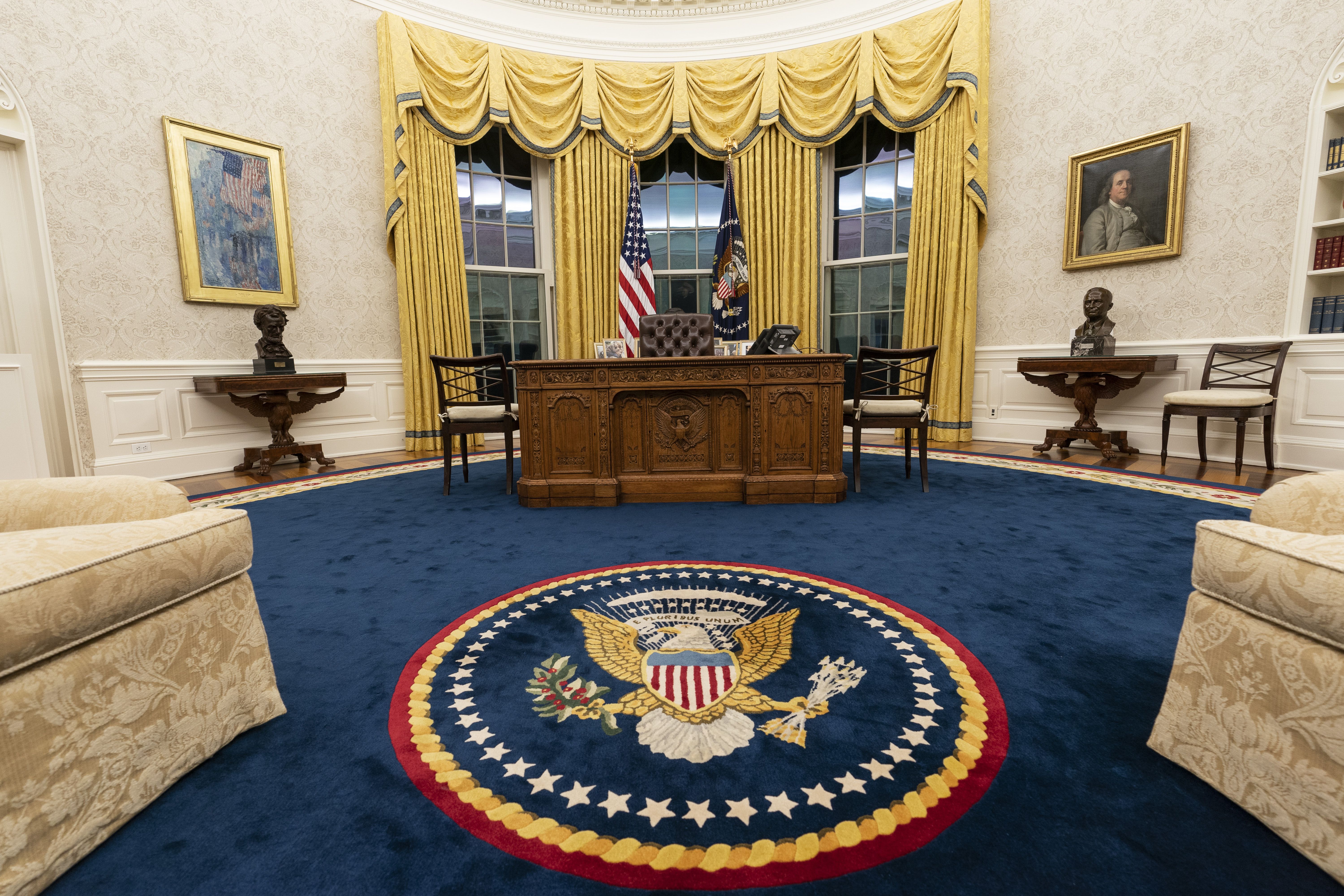 In President Biden's Oval Office, a bust of Cesar Chavez, the labor leader and civil rights activist, is nestled among an array of framed family photos displayed on a desk behind the new president, AP reports.
Also added as part of the Biden makeover: sculptures of two civil rights icons, the Rev. Dr. Martin Luther King Jr. and Rosa Parks.
One carryover from President Trump: Biden is also using the Resolute Desk.
9. 🗞️ Living history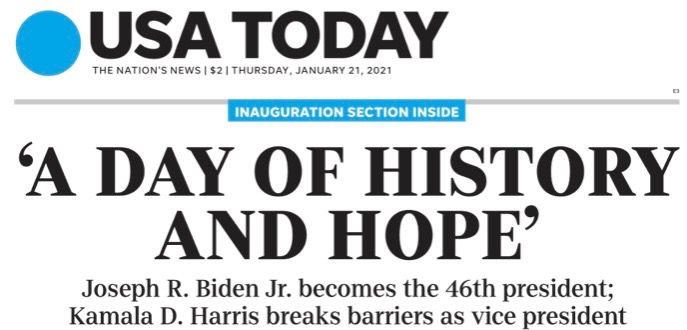 10. 1 smile to go: 23-year-old phenom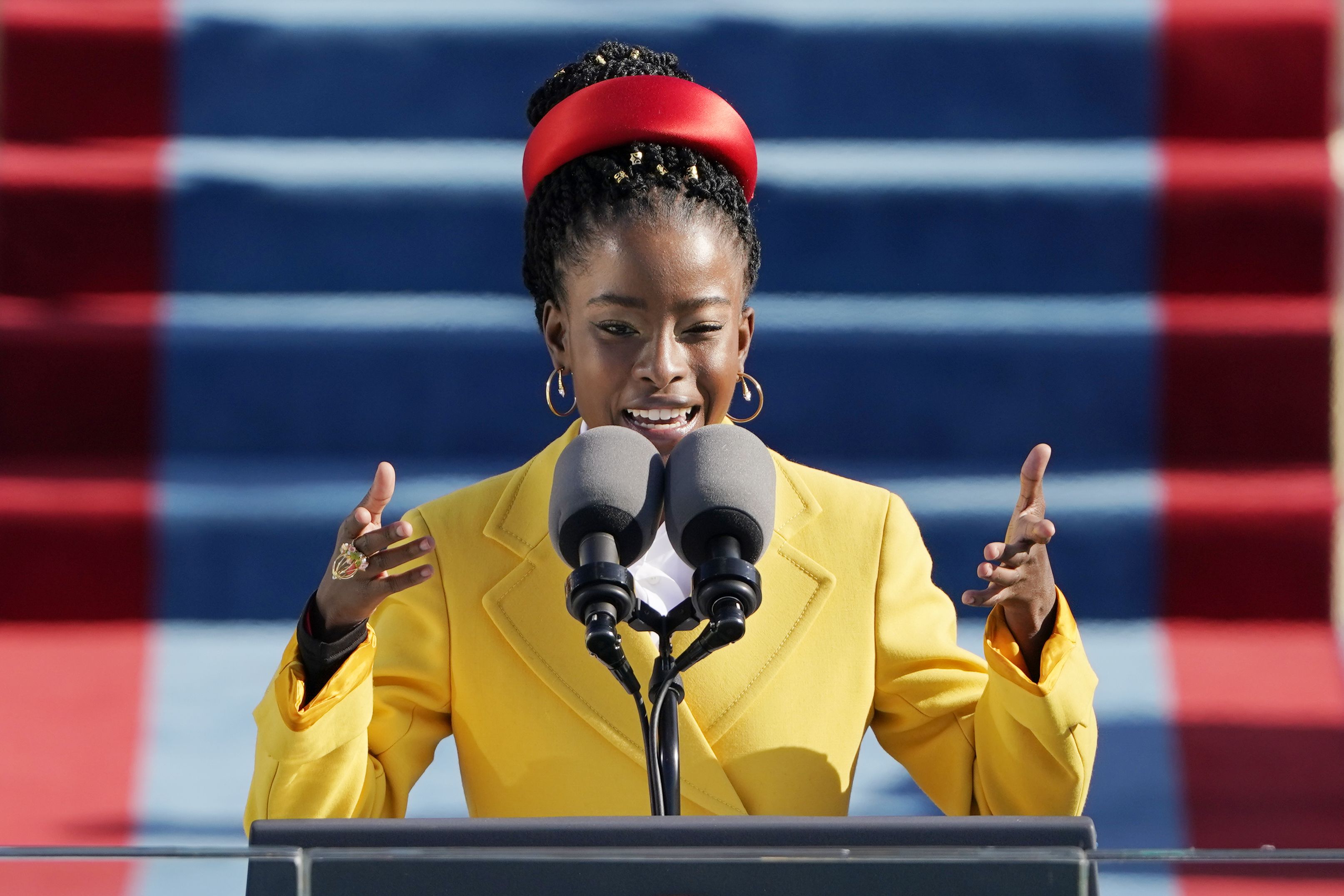 Amanda Gorman, 23, the country's first National Youth Poet Laureate, referenced everything from scripture to "Hamilton" — and echoed JFK and MLK — in a performance at the Biden-Harris swearing-in that captivated America.
In less than 24 hours, the L.A. resident went from under 100,000 Twitter followers @TheAmandaGorman to 1.1 million.
She went from 206,000 Instagram followers to 2.2 million.
With urgency and assertion, AP's Hillel Italie writes, Gorman began "The Hill We Climb," by asking: "Where can we find light / In this never-ending shade?"
We, the successors of a country and a time,
Where a skinny black girl,
Descended from slaves and raised by a single mother,
Can dream of becoming president,
Only to find herself reciting for one.
Gorman helped inspire — along with Vice President Harris — the Twitter hashtag "#BlackGirlMagic."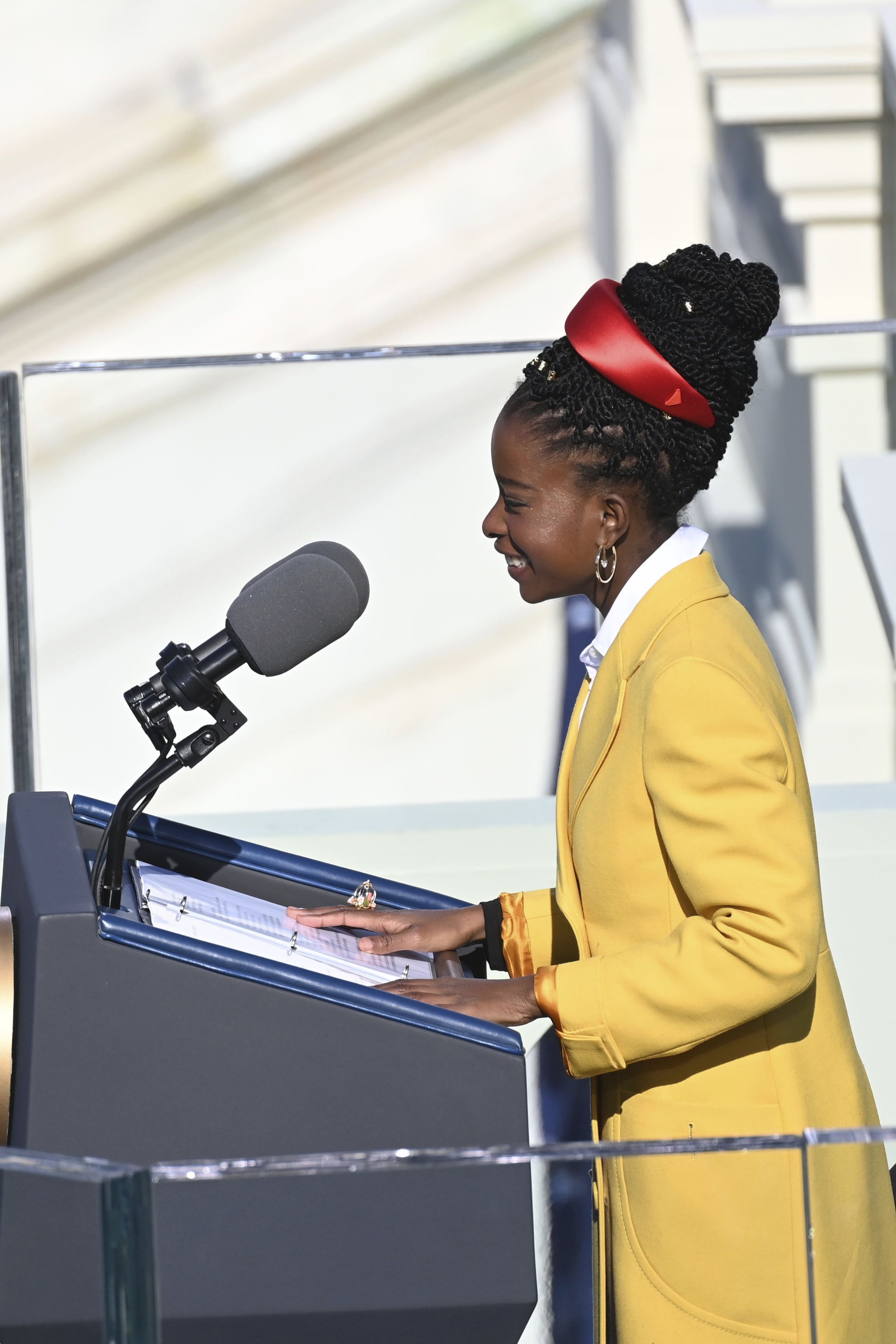 📬 Thanks for starting a new term with us. Please invite your friends to sign up for Axios AM/PM.