Axios AM
February 06, 2023
👋 Hello, Monday! Smart Brevity™ count: 1,198 words ... 4½ minutes. Edited by Noah Bressner.
🚨 Breaking: Harry Whittington, the Texas attorney who was shot by then-Vice President Cheney in a 2006 hunting accident, died at 95. —Texas Tribune
🦾 1 big thing: Tech giants rush to exploit chatbot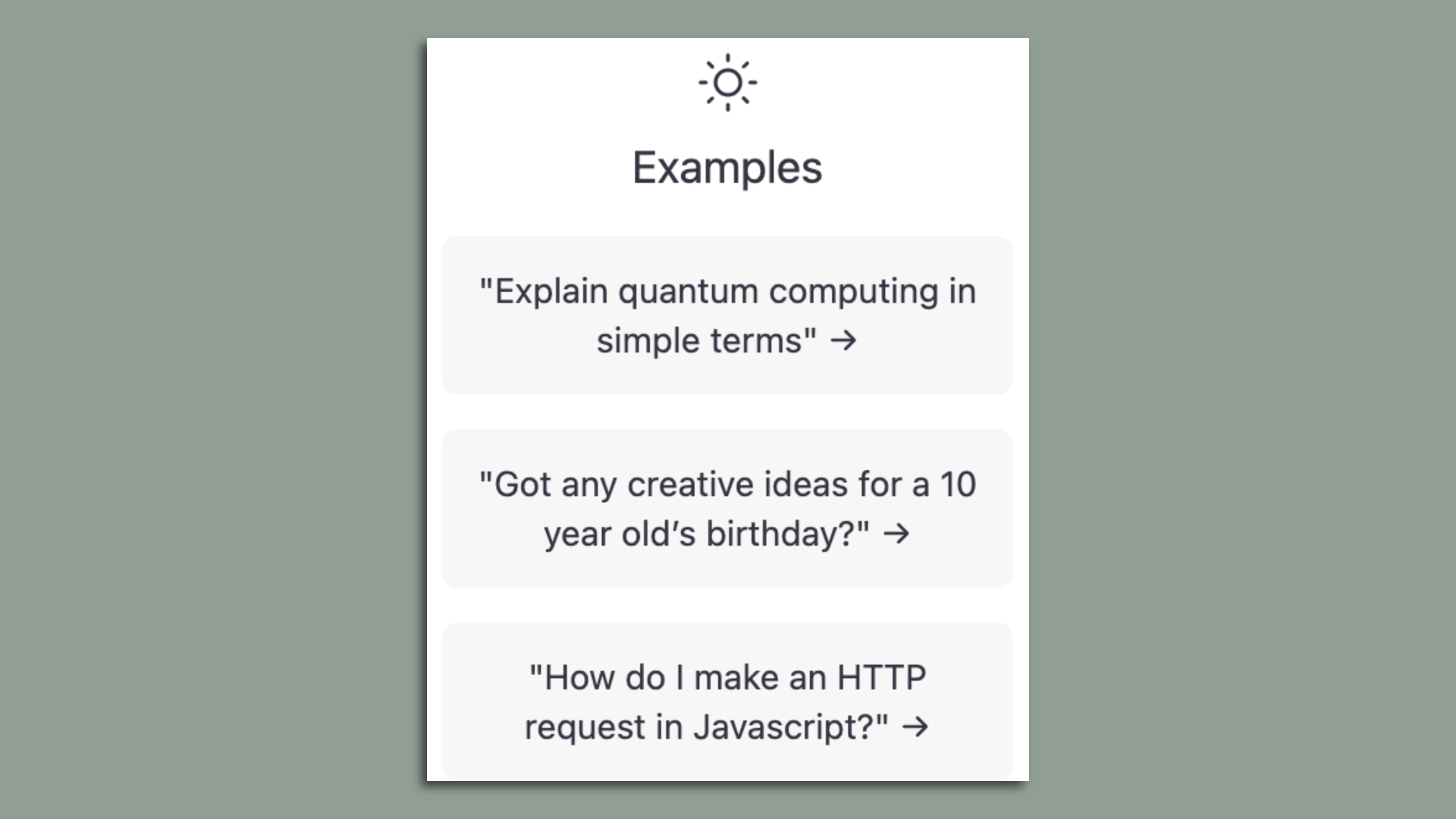 The explosion of interest in ChatGPT and generative AI has tech giants scrambling to rethink and rewrite product plans to capitalize, Axios tech managing editor Scott Rosenberg writes from the Bay Area.
Why it matters: ChatGPT went from zero to millions of daily users on a trajectory that left observers agape. A UBS study estimates ChatGPT topped 100 million monthly active users in just two months, making it the fastest-growing consumer application in history.
What's happening: Every major tech company has been investing in AI for years.
AI is already deeply integrated into much of the tech we use every day — from Google Search to Facebook's News Feed to your email spam filters to your phone's voice-to-text function.
But the overnight ChatGPT craze is giving the industry a ravenous appetite for one specific flavor of AI — generative programs that produce text and images in response to user prompts.
Microsoft: Microsoft's longstanding investments in ChatGPT creator OpenAI ensured the business-software giant would take a lead in deploying generative AI-based services.
Last week Microsoft rolled out a premium version of its Teams work collaboration software — integrating ChatGPT-based tools for summarizing meeting notes.
The company is expected to use ChatGPT-style AI to reshape its Bing search engine.
Google: Google has been working for years on the same kind of large language model-based generative AI that powers ChatGPT, and the company pioneered a key element of the technology.
But Google moved cautiously to open up its research out of concerns over applications' accuracy, trustworthiness and potential for bias.
In late January, Google showed off a new generative AI project that can generate a wide range of music from a user's text prompt.
Meta: Facebook's parent has sunk fortunes into AI, using it to rank News Feed items, moderate content and translate text.
It has detailed a number of efforts in the generative space, including text-to-image and text-to-video.
"The two major technological waves driving our roadmap are AI today, and over the longer term, the metaverse," Zuckerberg said on the company's earnings calls last week.
Amazon: Amazon uses AI for Alexa's voice recognition, to optimize its warehouse operations and for other purposes.
Apple: CEO Tim Cook said during last week's earnings call that AI has the potential to change just about everything the company does.
2. 🇨🇳 The brazen balloon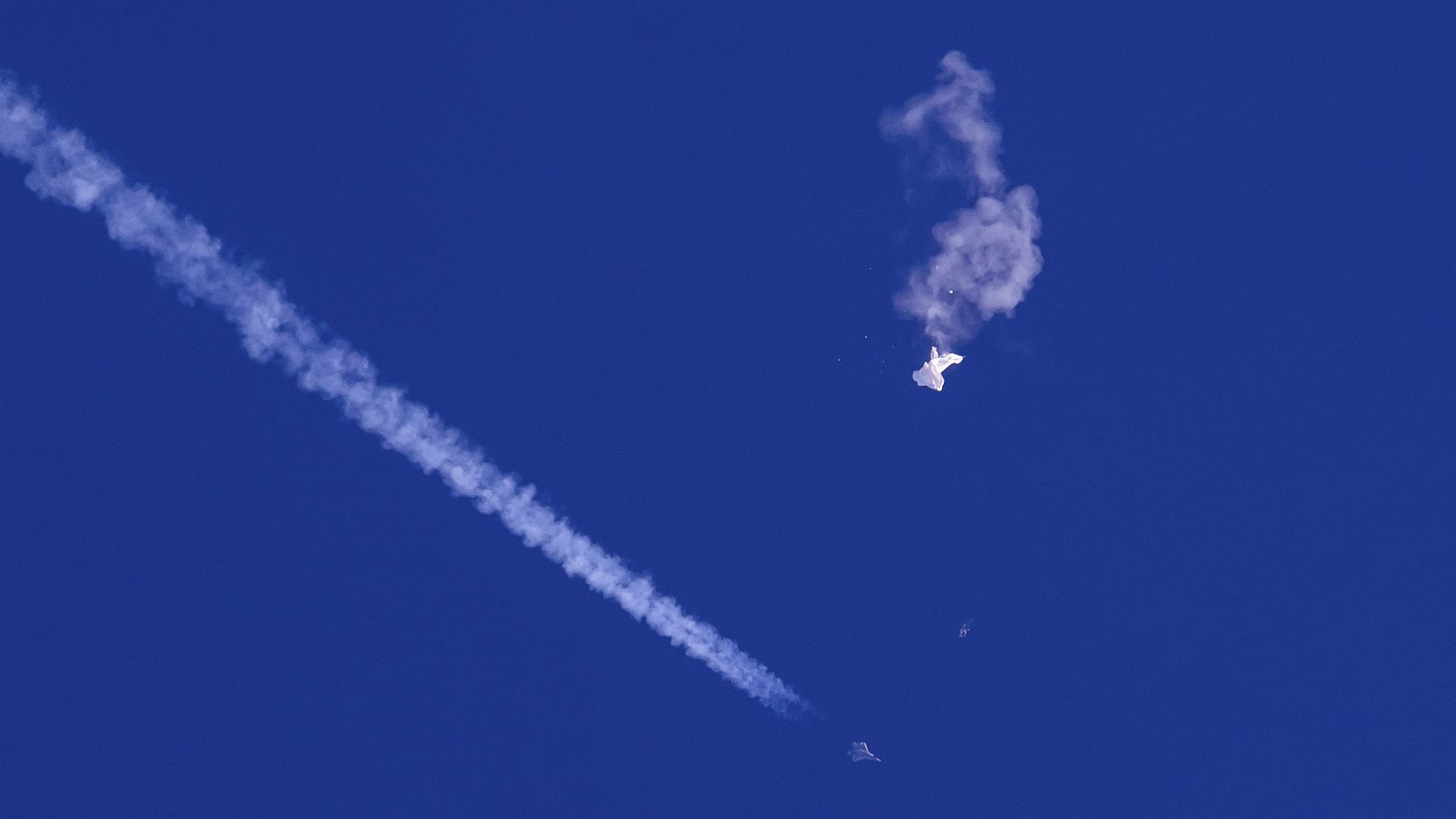 For "pure gall," David E. Sanger writes in the N.Y. Times, "there was something different about the balloon," despite superpowers' constant spying on one another.
The incident "speaks volumes about how little Washington and Beijing communicate," Sanger adds.
The fact "that Chinese officials, realizing that the balloon had been spotted, did not call to work out a way to deal with it was revealing."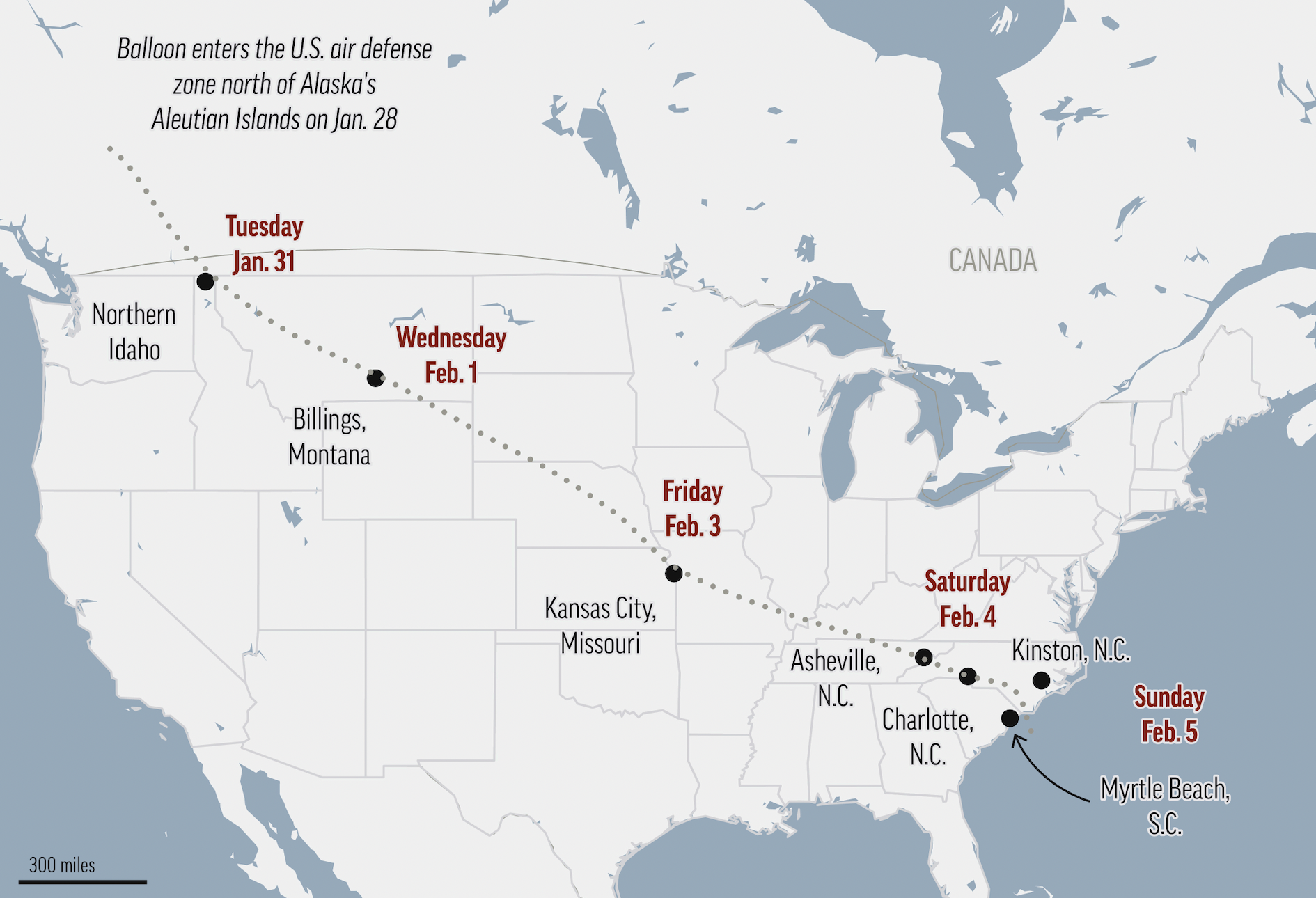 The balloon's journey: Traveling at 60,000 feet, the "high-altitude surveillance balloon" appeared to pass sensitive U.S. bases, Reuters reports.
Those include Malmstrom Air Force Base in Montana, which oversees 150 intercontinental ballistic missile silos ... and Offutt Air Force Base in Nebraska, home to U.S. Strategic Command, which is in charge of nuclear forces.
It also appeared to drift over Whiteman Air Force Base in Missouri, which operates the Air Force's B-2 bomber.
A U.S. official told Reuters that the craft had propellers and rudders, and was able to linger in the winds over specific areas:
"We saw it do that. It loitered over certain sites. It went left, right. We saw it maneuver."
China says the balloon was a civilian craft used for meteorological and other purposes, and strayed into U.S. airspace "completely accidentally."
3. 📊 Dem voters say "no thanks" to Biden rerun
In two major polls released in the past 24 hours, most Democrats said they want someone besides President Biden as their nominee in '24:
37% of Dems in an AP-NORC Center for Public Affairs Research poll said they want Biden to seek a second term — down from 52% in the weeks before last year's midterms. (Go deeper.)
31% of Dems and Dem-leaning independents in an ABC News-Washington Post Poll said the party should re-nominate Biden. 58% — almost twice as many — want someone else. By contrast, 44% of Republicans and GOP-leaning independents want Trump. (Go deeper.)
Another alarming stat for the White House, on the eve of tomorrow night's State of the Union address:
Just 16% say they're better off.
4. 📷 1,000 words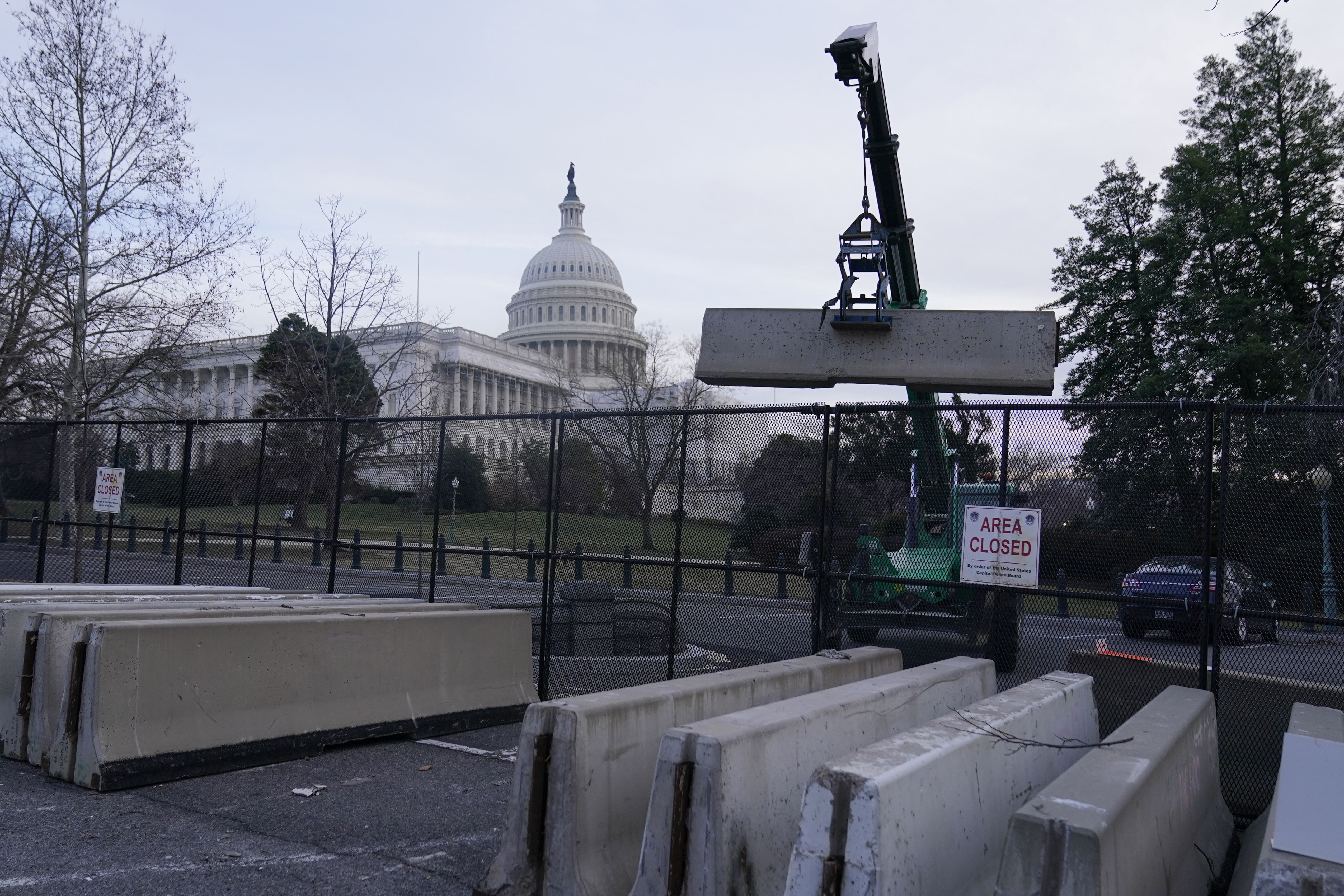 Workers restore the fence around the Capitol yesterday, ahead of President Biden's State of the Union address tomorrow.
5. 🇹🇷 🇸🇾 1,300+ killed in quake in Turkey, Syria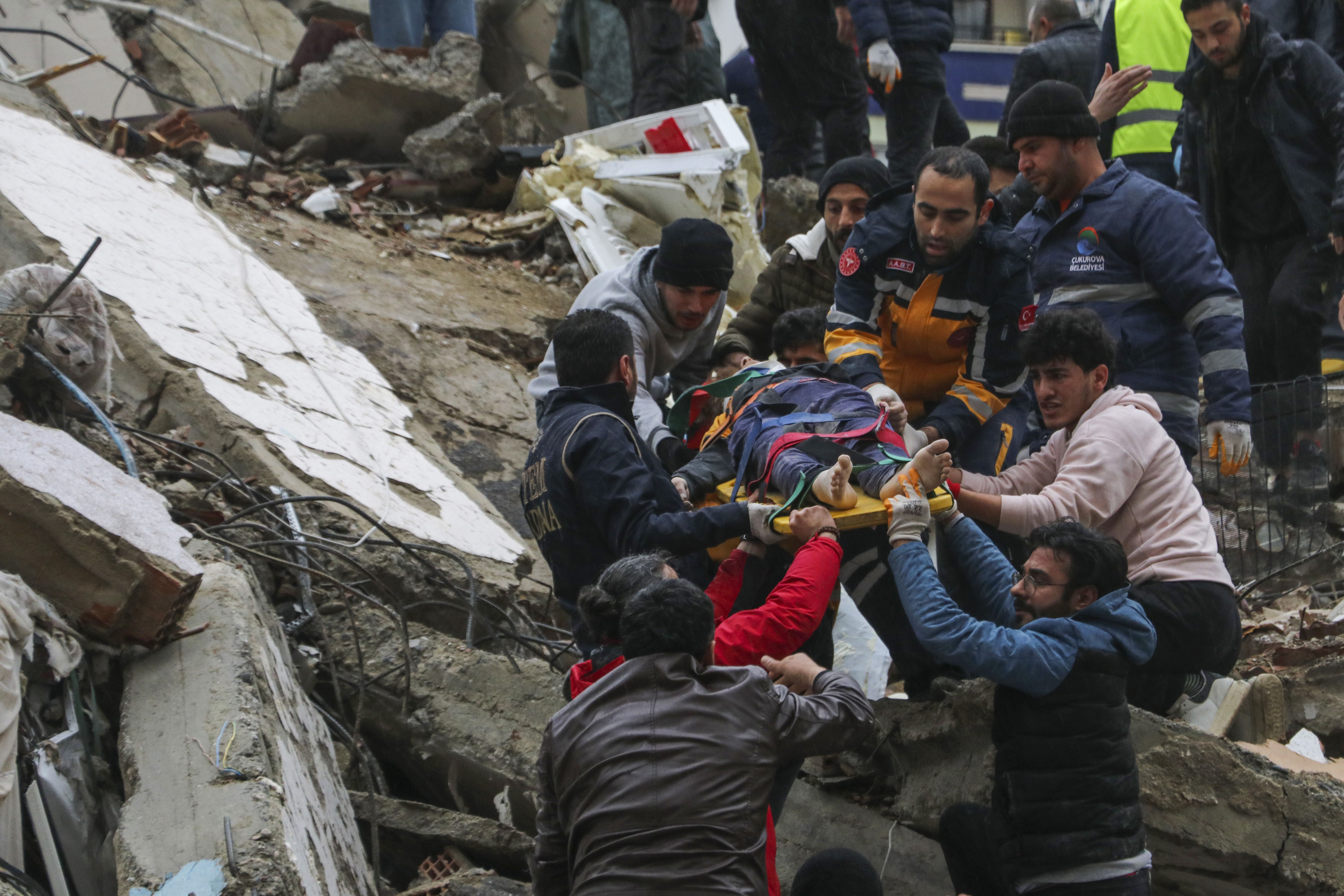 A powerful 7.8 magnitude earthquake rocked southeastern Turkey and northern Syria early today, toppling hundreds of buildings and killing more than 1,300 people, AP reports.
Hundreds are still believed to be trapped. The toll is expected to rise as rescue workers search mounds of wreckage.
On both sides of the border, residents jolted out of sleep by the pre-dawn quake rushed outside on a cold, rainy and snowy winter night.
Buildings were flattened. Strong aftershocks continued.
6. ⚡Mapping lightning
Florida took top prize for the most lightning flashes last year — and the Southwest experienced significantly more lightning than usual, Axios' Andrew Freedman writes from data from Vaisala, which operates a national lightning detection network.
Why it matters: In a warming world, the total amount of lightning is expected to increase. Shifts in lightning hotspots can provide clues to major storm events and how storm corridors change over time.
Florida's large quantity of lightning partly reflects Hurricane Ian's devastating landfall in September.
Zoom in: Last year saw an uptick in lightning compared to the average across the Southwest, which reflects an active monsoon season.
Strikes across the country's northern tier were also plentiful.
7. 🐦 Musk's pain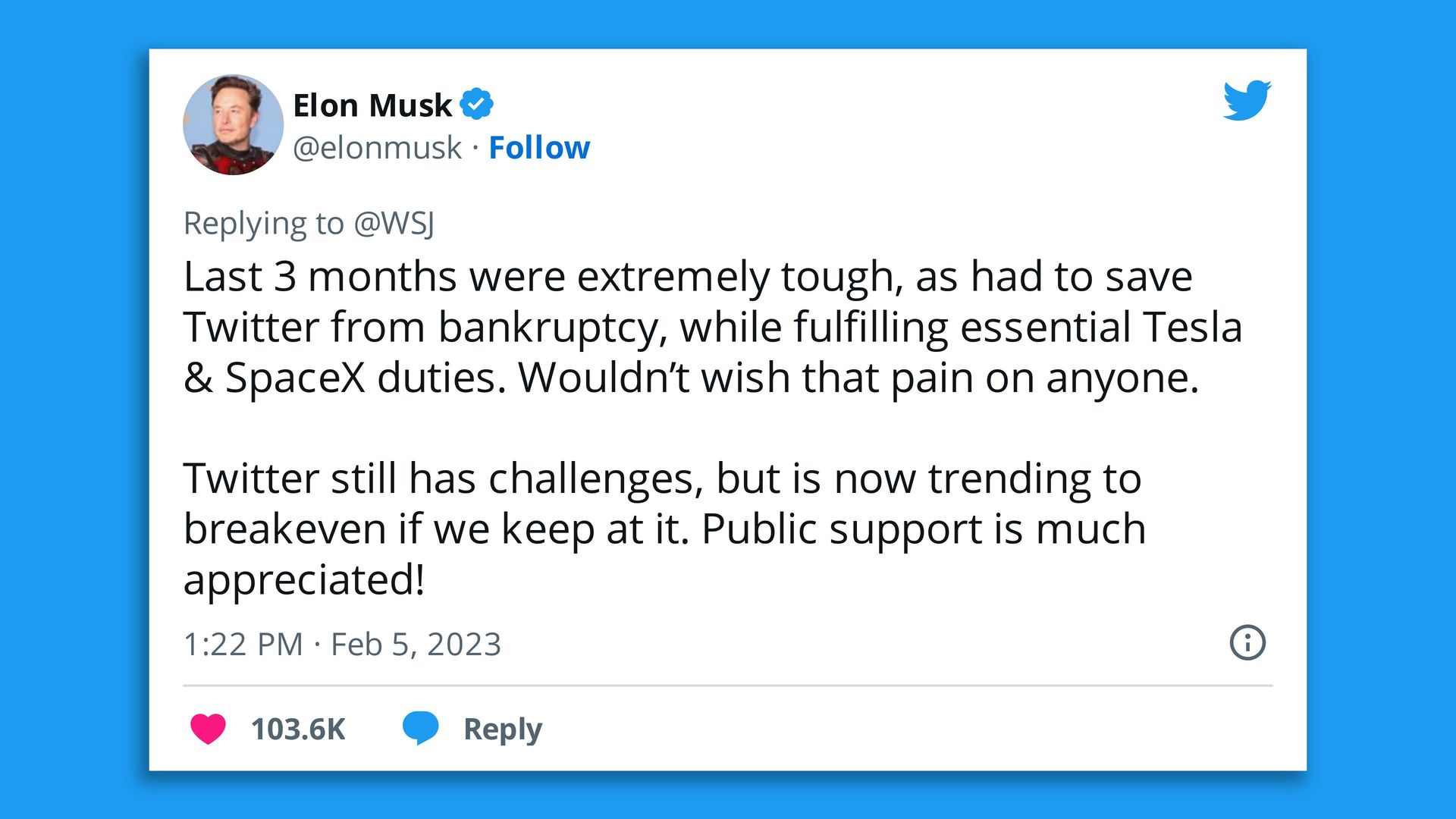 "Elon Musk is tired, his back hurts and his mom wants him to get some sleep," The Wall Street Journal writes from his testimony during a three-week trial in San Francisco.
"I had trouble sleeping last night, so unfortunately, I'm not at my best," he told a lawyer.
Later, Musk said: "I'm sorry for squirming around. I have quite severe back pain."
Musk tweeted yesterday: "I'm worried about me too :("
8. 🎤 Beyoncé breaks record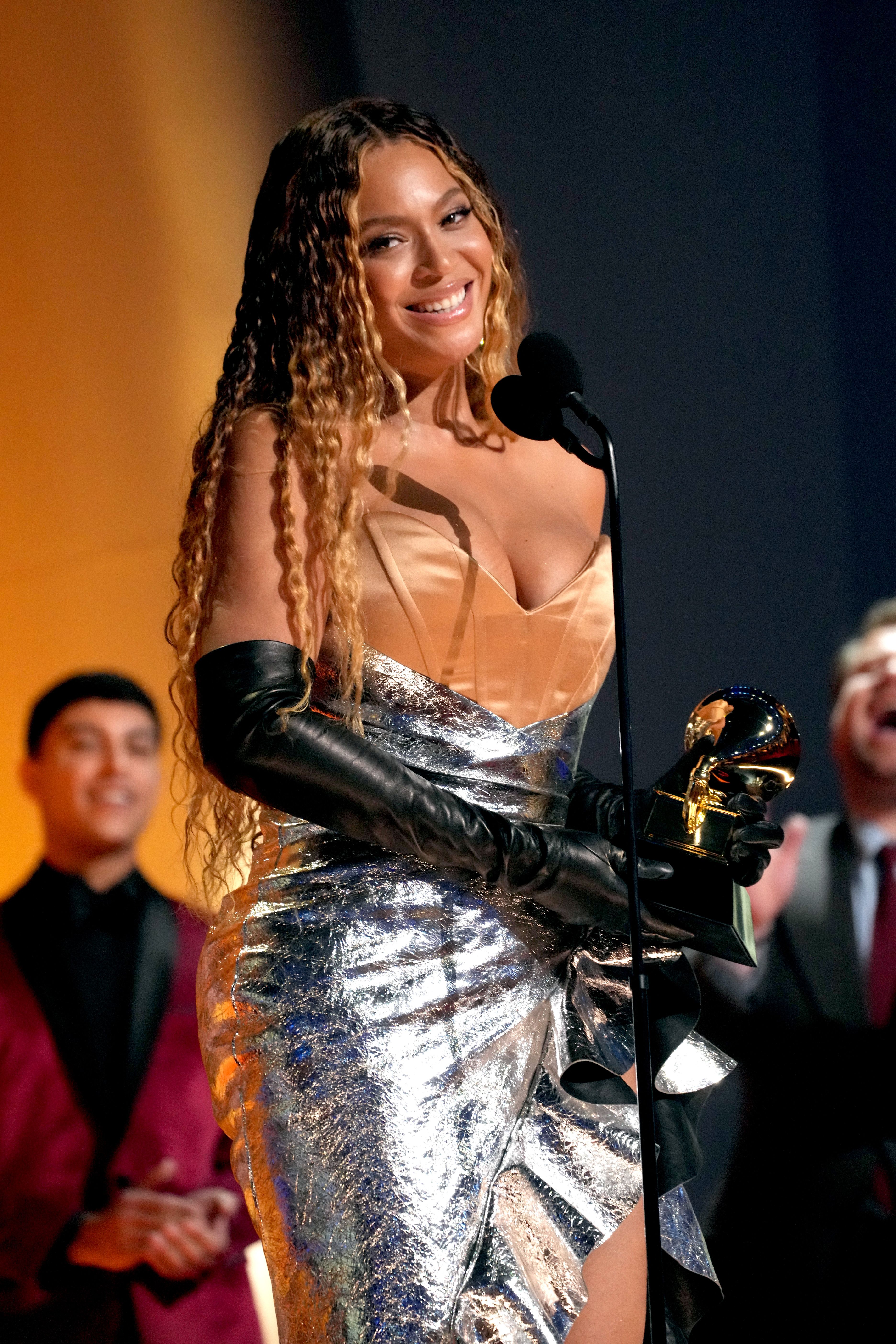 Beyoncé broke the record for most-awarded Grammy artist of all time last night, with 32 lifetime wins, Axios Media Trends expert Sara Fischer writes.
Why it matters: With her fourth trophy of the 2023 awards, the singer passed classical music conductor Georg Solti's record of 31 Grammys, which had stood since 1998.
Beyoncé broke the record when her album "Renaissance" won best dance/electronic music album — making her the first Black woman to triumph in the category.
She's tied with rapper-producer husband Jay-Z for most Grammy nominations ever — with 88 apiece.
The feat comes ahead of her anticipated "Renaissance" tour, which kicks off in Europe in May before coming to the U.S. in July.
📨 Thanks for starting your week with us. Please invite your friends to sign up.