https://www.axios.com/newsletters/axios-am-458d6d27-5122-4925-81e7-53bec2d7ad8f.html?chunk=0#story0
1 big thing: Obamacare lives. Too high a hill?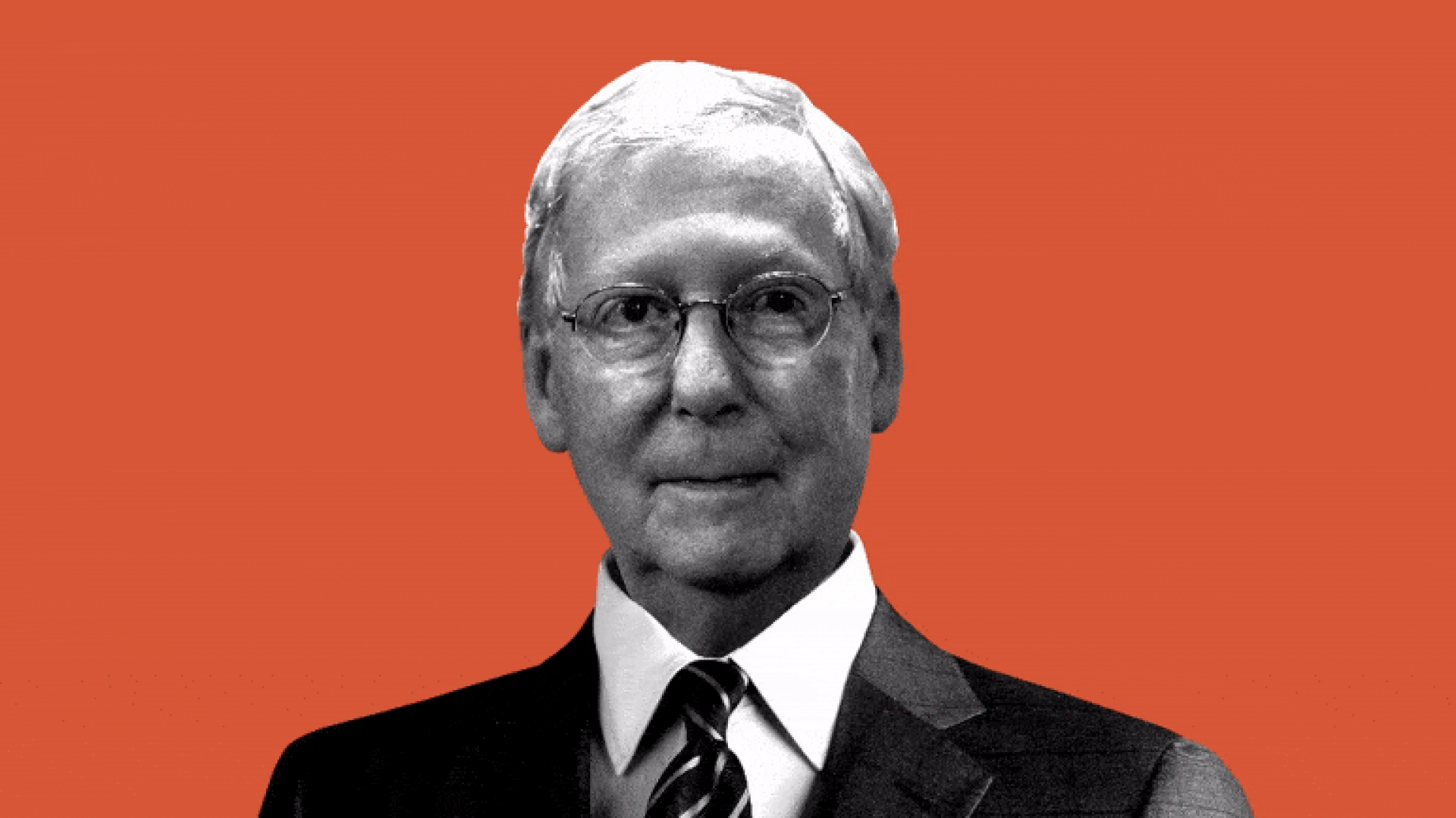 https://www.axios.com/newsletters/axios-am-458d6d27-5122-4925-81e7-53bec2d7ad8f.html?chunk=1#story1
2. The big picture: "The new realism"
David Ignatius column in WashPost, "The 'me' generation of world leaders ... What happens when the whole world becomes selfish":
"The politics of national self-interest is on steroids these days. For global leaders, it's the 'me' moment. The nearly universal slogan among countries that might once have acted with more restraint seems to be: "Go for it.' ...
"Nobody wants to seem like a chump in Trump world. When the leader of the global system proclaims that he won't be bound by foreign restraints, the spirit becomes infectious. Call the global zeitgeist what you will: The new realism. ... Middle East leaders have been notably more aggressive in asserting their own versions of national interest."
https://www.axios.com/newsletters/axios-am-458d6d27-5122-4925-81e7-53bec2d7ad8f.html?chunk=2#story2
3. Growing threat of ransomware attacks
"A new cyberattack ... reached parts of Asia [today] after hitting businesses, port operators and government systems in Europe, U.S. and South America," Bloomberg reports. "U.K. media company WPP's website was knocked offline, and employees were told to turn off their computers and not use Wi-Fi."
Why it matters, from the Axios Tech Team: These kinds of attacks are affecting more people as they spill out of the cyber realm and impact hospitals, power grids, and multi-national corporations. At the same time, consumer anxiety about security is at an all-time high. The physical and digital worlds are converging, and consumers are more vulnerable to threats as our lives become more connected than ever.
N.Y. Times front-pager: "Computer systems from Ukraine to the United States were struck on Tuesday in an international cyberattack."
"[T]he latest global hacking took control of computers and demanded digital ransom from their owners to regain access. The new attack used the same National Security Agency hacking tool, Eternal Blue, that was used in the WannaCry episode, as well as two other methods to promote its spread."
https://www.axios.com/newsletters/axios-am-458d6d27-5122-4925-81e7-53bec2d7ad8f.html?chunk=3#story3
4. Trump: "What about all the other phony stories?"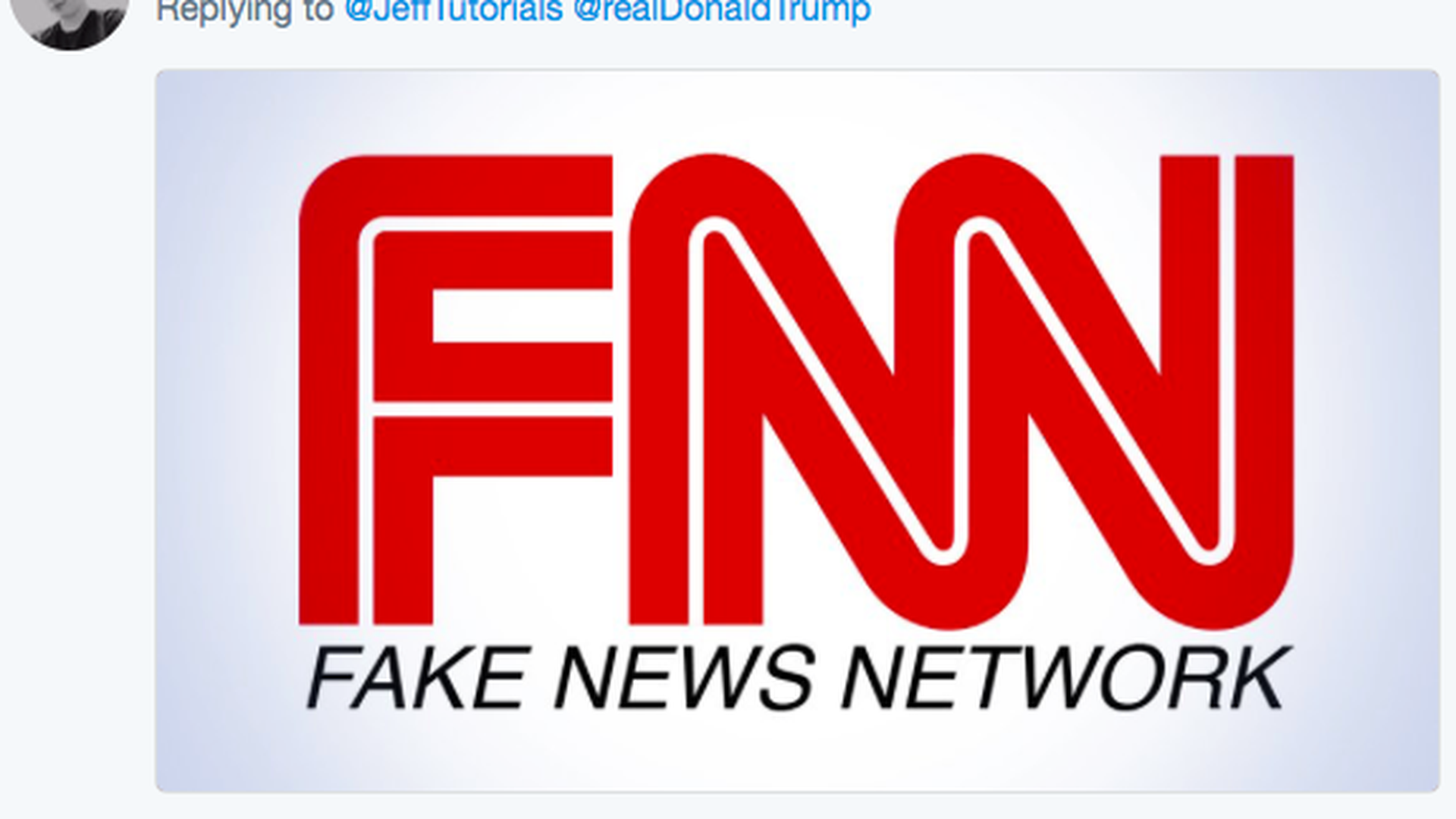 https://www.axios.com/newsletters/axios-am-458d6d27-5122-4925-81e7-53bec2d7ad8f.html?chunk=4#story4
5. The talk of tech
Mark Zuckerberg announces: "[T]he Facebook community is now officially 2 billion people! We're making progress connecting the world, and now let's bring the world closer together."
That's 27% of the world's 7.5 billion people — more than 1 in 4.
Doubled in size in less than five years (1 billion mark was Oct. '12; 1 million was Dec '04).
TechCrunch: "Two billion makes Facebook the largest social app in terms of logged-in users, above YouTube's 1.5 billion, WeChat's 889 million, Twitter's 328 million and Snapchat's estimated 255 million."
"Beyond [Google's] YouTube, only Facebook's other apps have more than 1 billion, including WhatsApp and Facebook Messenger, with 1.2 billion each. [Facebook's] Instagram might soon join that club ... recently rocketed past 700 million."
Why it matters, from Axios' Kia Kokalitcheva: "Facebook users are very engaged, particularly on mobile, giving the platform major dominance (along with Google) in online advertising. But as companies grow in size and power, targets are often painted on their backs."
https://www.axios.com/newsletters/axios-am-458d6d27-5122-4925-81e7-53bec2d7ad8f.html?chunk=5#story5
6. Stat du jour
"Cheapest Fuel Since 2005 Brings U.S. Drivers 'Christmas in July,'" by Bloomberg's Hailey Waller: "American drivers ... hit the road this Fourth of July as seasonal gas prices plunge to their lowest in 12 years. ... U.S. drivers will pay an average of $2.21 a gallon."
https://www.axios.com/newsletters/axios-am-458d6d27-5122-4925-81e7-53bec2d7ad8f.html?chunk=6#story6
7. Susan Rice: "Why me?"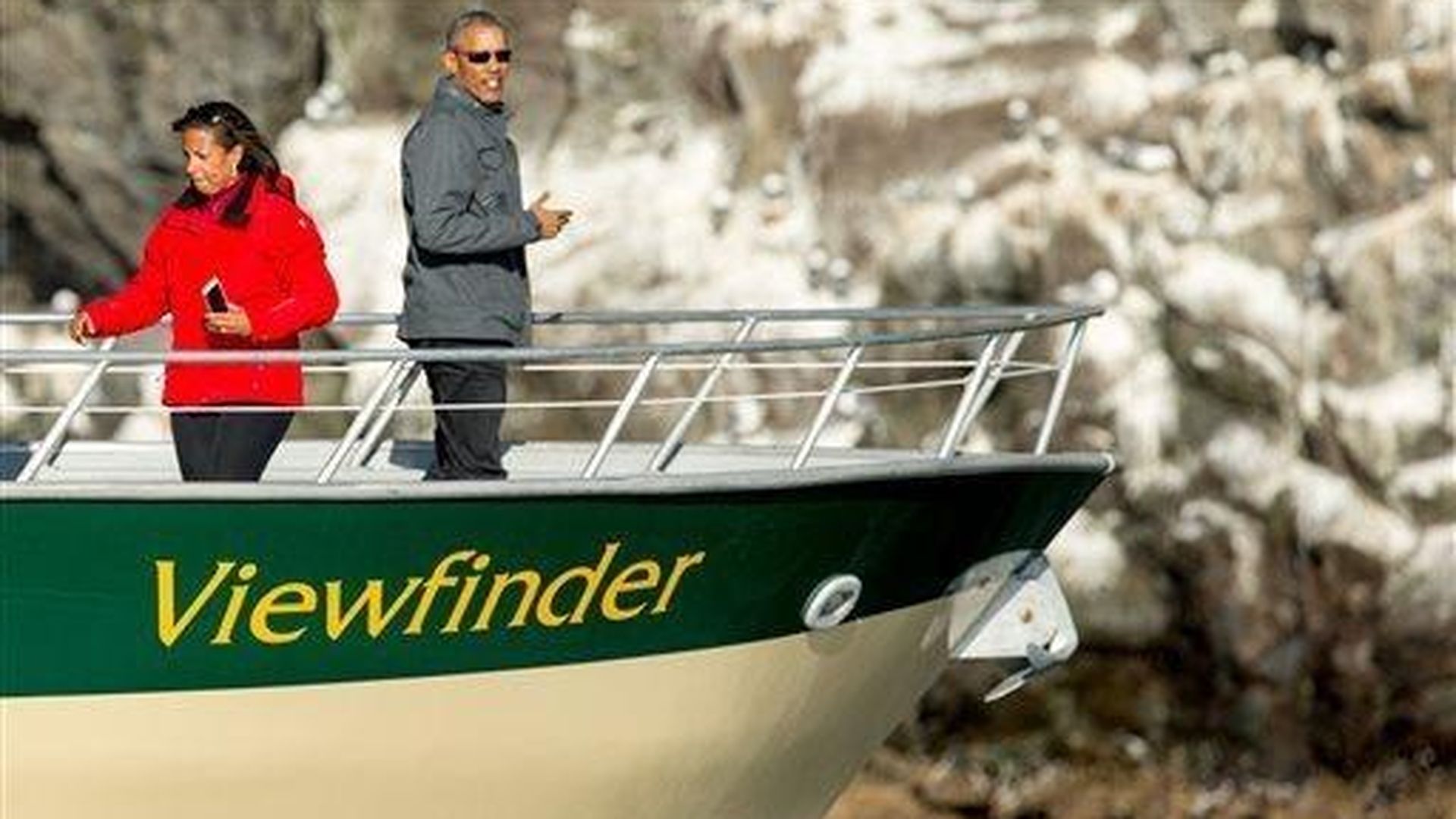 "Talking Trump and Tennis With Susan Rice," by Michael Tomasky in New York magazine: "Rice is sitting in her office on the American University campus ... about four and a half miles northwest of .. the White House — where, until five months ago, she worked as national-security adviser."
On Trump telling the N.Y. Times in an April interview that "the Susan Rice thing is a massive story ... a massive, massive story": "It was kind of a week of WTF .. Or two. Because it's something made up out of whole cloth."
On why she became a target: "Let me just put it this way ... I do not leap to the simple explanation that it's only about race and gender. I'm trying to keep my theories to myself until I'm ready to come out with them. It's not because I don't have any."
"She mentions that other women in public life of all races have come in for some pretty rough treatment. Hillary. Condoleezza Rice. The other Rice, says this Rice, 'took a lot of stuff. Not, frankly, I don't think, to the same extent I have, but that was ad hominem.'"
Rice had been "vacationing in the Maldives for two and a half weeks, playing lots of tennis, doing some writing and speaking."
https://www.axios.com/newsletters/axios-am-458d6d27-5122-4925-81e7-53bec2d7ad8f.html?chunk=7#story7
8. Behind the brand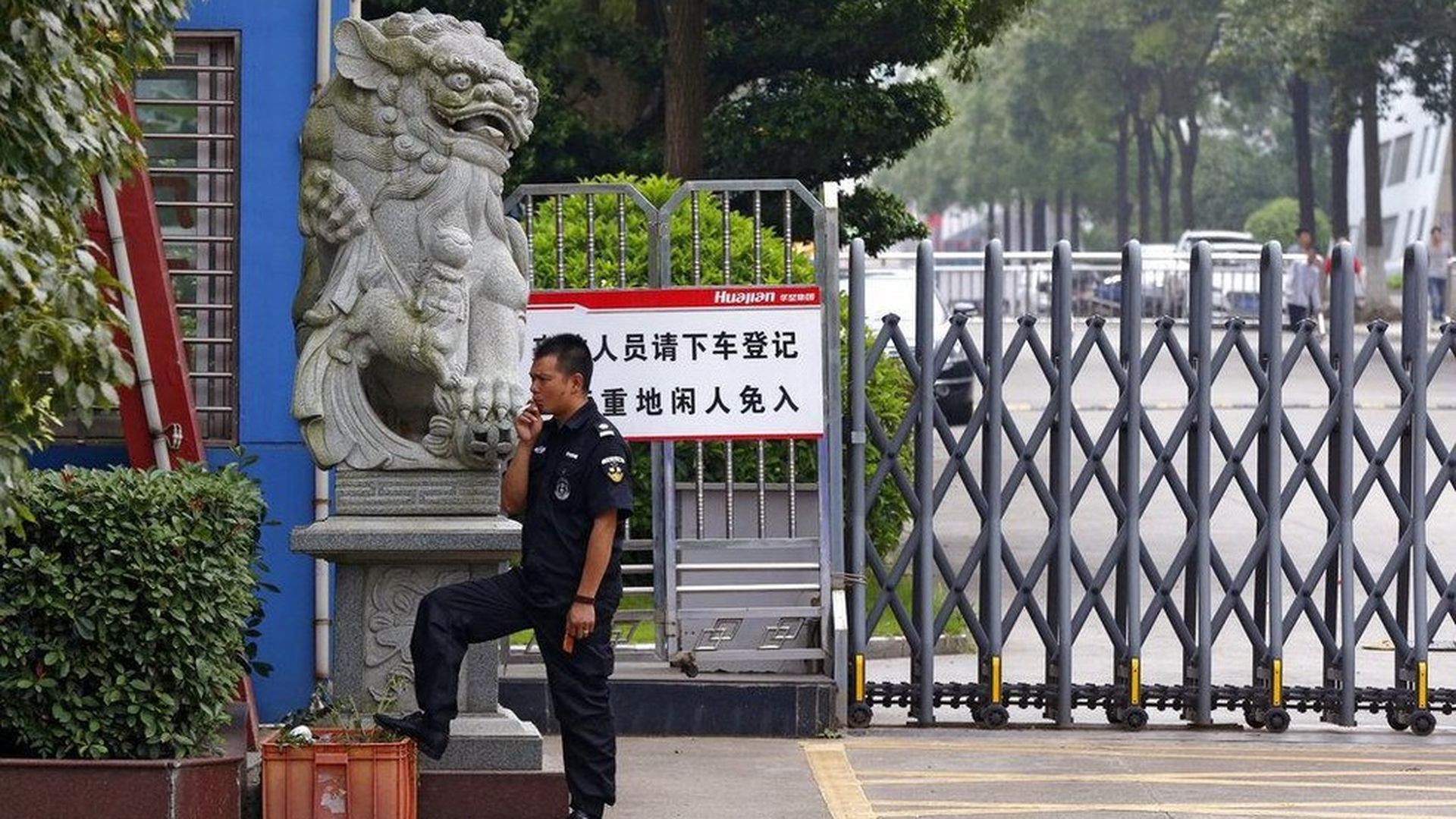 "Making Ivanka Trump shoes: Long hours, low pay," by AP's Erika Kinetz in Ganzhou, China:
"Workers from [a factory that has been used by Ivanka Trump and other fashion brands] reported overtime that stretched past midnight, steep production quotas and crude verbal abuse at Ganzhou Huajian International Shoe City Co."
"Li Qiang, founder of China Labor Watch [a New York nonprofit that has been investigating Ivanka Trump's Chinese suppliers], describes Huajian's Ganzhou factory as among the worst he has seen in nearly two decades investigating labor abuses."
"His group says pay can be as low as a dollar an hour, in violation of China's labor laws. According to China Labor Watch investigators, until recently, workers might get only two days off — or less — per month."
"In Washington on Tuesday, [Ivanka] spoke at a ceremony unveiling the annual U.S. Trafficking in Persons Report, in which China was demoted to the lowest ranking over its human trafficking record. She said the report is [a] 'clarion call into action in defense of the vulnerable and the exploited.'"
"Abigail Klem, president of the Ivanka Trump brand, said 'the integrity of our supply chain is a top priority and we take all allegations very seriously.' The company says its products have not been made in the factory since March."
https://www.axios.com/newsletters/axios-am-458d6d27-5122-4925-81e7-53bec2d7ad8f.html?chunk=8#story8
9. Yellen warns on reform rollback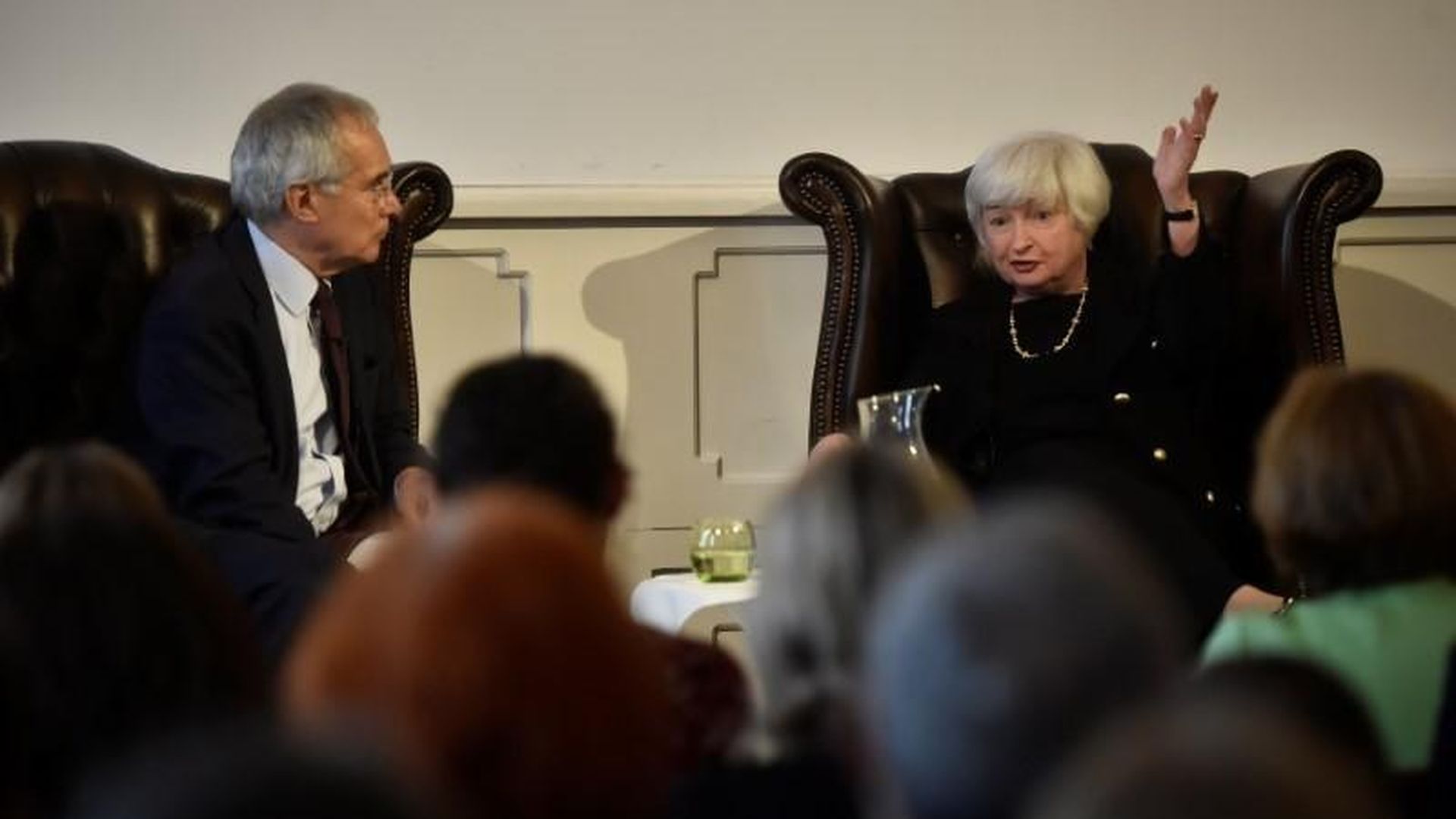 "Fed's Yellen expects no new financial crisis in 'our lifetimes,'" by Reuters: "Federal Reserve Chair Janet Yellen [age 70] said ... she does not believe that there will be another financial crisis for at least as long as she lives, thanks largely to reforms of the banking system since the 2007-09 crash."
Yellen, at a question-and-answer event in London: "Would I say there will never, ever be another financial crisis? ... You know probably that would be going too far but I do think we're much safer and I hope that it will not be in our lifetimes and I don't believe it will be."
"Yellen said it would 'not be a good thing' if reforms of the financial services industry since the crisis were unwound, and urged those who had helped manage the fallout at the time to be vocal in preventing such a dilution."
Why it matters: Treasury earlier this month proposed easing up on restrictions big banks.
"Yellen declined to comment ... about her relationship with Trump but said she had a good working relationship with U.S. Treasury Secretary Steve Mnuchin."
https://www.axios.com/newsletters/axios-am-458d6d27-5122-4925-81e7-53bec2d7ad8f.html?chunk=9#story9
10. 1 field trip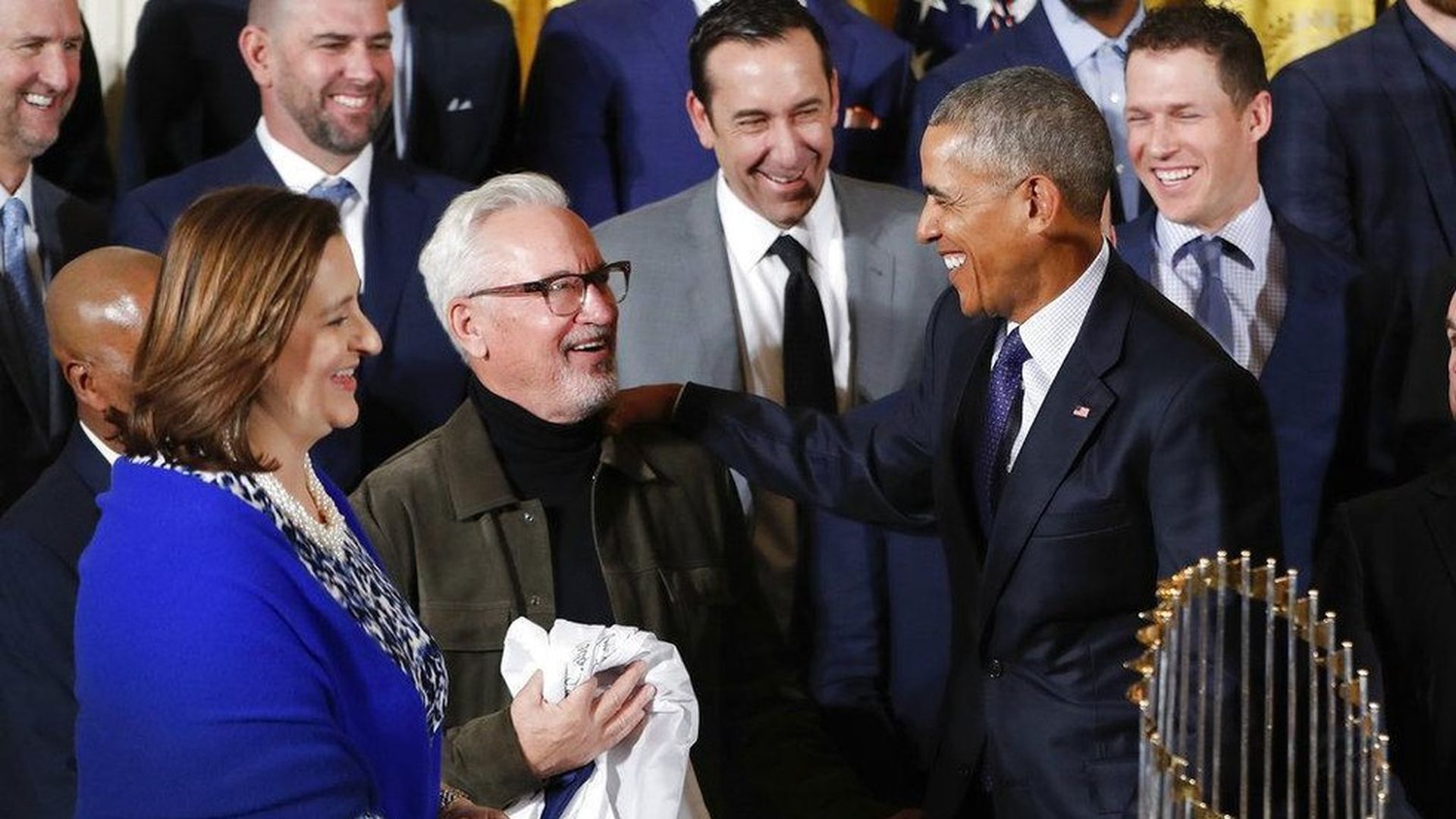 Chicago Cubs Manager Joe Maddon and some of his players will be at the White House today for a Roosevelt Room "meet and greet" that's on President Trump's public calendar as "Closed Press."
AP's Stephen Whyno quotes Maddon as saying he's going out of respect for the Ricketts family, which owns the Cubs and was one of the biggest financial backers of Trump's campaign:
The Cubbies play at Nats Park tonight, and finish a four-game stand tomorrow.
Maddon: "I know [co-owner] Todd Ricketts was possibly going to be an appointee [withdrew from consideration for deputy Commerce Secretary] and it didn't work out for different reasons, but there's a tie-in there ... Whatever (Tom) Ricketts would like me to do I'm going to do. Mr. Ricketts and the Ricketts family have been good to all of us."
"Amid questions about whether the NBA champion Golden State Warriors will visit Trump, Maddon said he isn't making a political statement by going. ... Maddon said it was voluntary for Cubs players."