May 31, 2021
🇺🇸 Wishing you a meaningful Memorial Day. And to the fighters we honor today, and their families: Thank you for America.
1 big thing: QAnon infects churches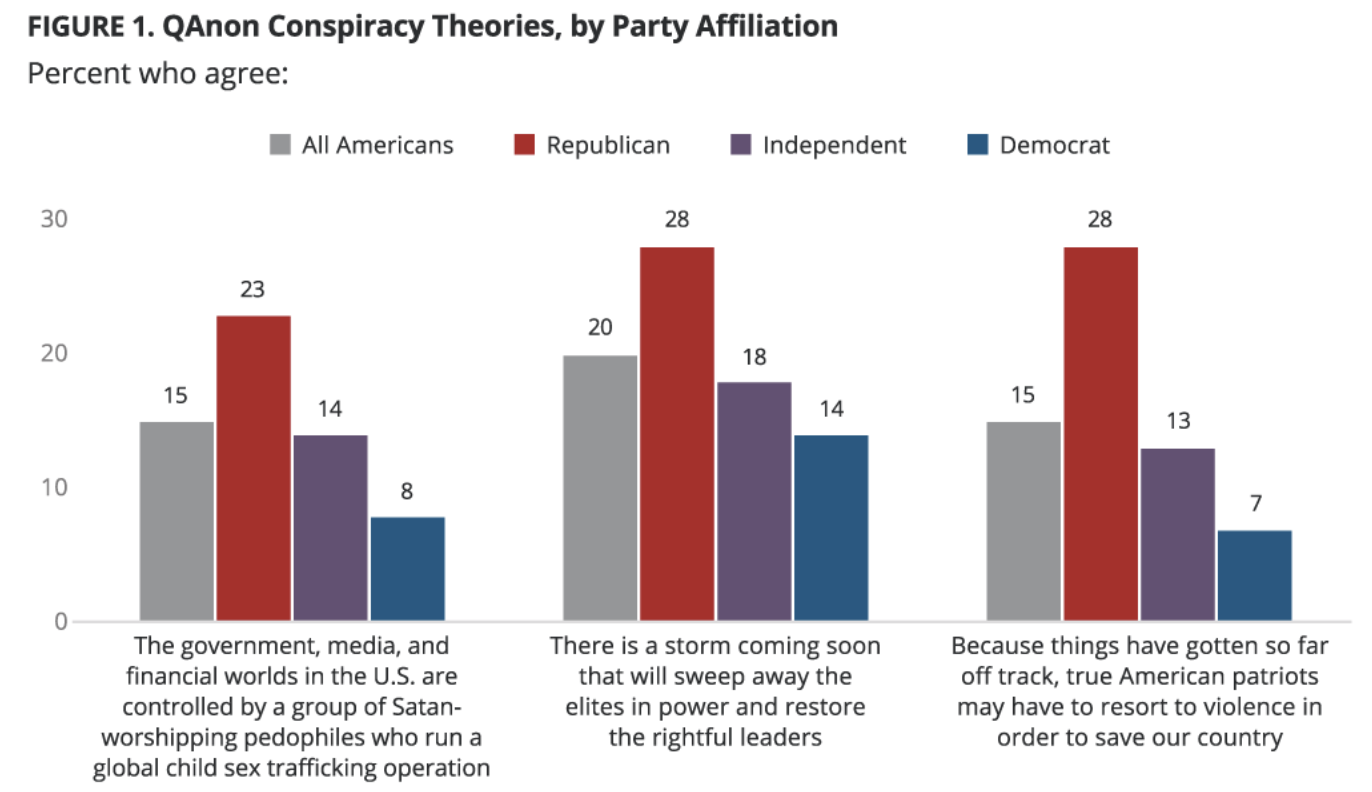 QAnon conspiracy theories have burrowed so deeply into American churches that pastors are expressing alarm — and a new poll shows the bogus teachings have become as widespread as some denominations.
Why it matters: The problem with misinformation and disinformation is that people — lots of people — believe it. And they don't believe reality coming from the media and even their ministers.
Dr. Russell Moore, one of America's most respected evangelical Christian thinkers, told me he's "talking literally every day to pastors, of virtually every denomination, who are exhausted by these theories blowing through their churches or communities."
"Several pastors told me that they once had to talk to parents dismayed about the un-Christian beliefs of their grown children," Moore added. But now, the tables have turned.
That stunning window into the country's congregations came when I asked Moore for his response to a major poll, out last week:
15% of Americans, the poll found, agree with the QAnon contention that "the government, media, and financial worlds in the U.S. are controlled by a group of Satan-worshipping pedophiles who run a global child sex trafficking operation."
The online poll was taken by Ipsos in March for the Public Religion Research Institute and Interfaith Youth Core.
"For those who hope that the events of January 6 are in our past, I think this data gives little in the way of assurance," said Kristin Du Mez, a Calvin University historian of gender, faith and politics, and author of "Jesus and John Wayne."
The poll found that Hispanic Protestants (26%) and white evangelical Protestants (25%) were more likely to agree with the QAnon philosophies than other groups. (Black Protestants were 15%, white Catholics were 11% and white mainline Protestants were 10%.)
As a New York Times headline put it: "QAnon Now as Popular in U.S. as Some Major Religions, Poll Suggests."
Catch up quick: QAnon is more a movement than an organization — there's no HQ or public leader. The conspiracies were spread by followers of President Trump, and "Q" signifiers were common at Trump rallies.
2. China to allow 3 children
China announced today that it is relaxing strict family planning restrictions and allowing couples to have three children each.
Why it matters: The ruling Chinese Communist Party lifted the two-children-per-parents limit to counter an aging population and falling birth rate, which threaten the country's economic future.
The government imposed a repressive one-child policy to slow population growth in 1979. It eased the limit to two children in 2016.
3. U.S. plans crypto crackdown
U.S. financial authorities "are preparing to take a more active role in regulating the $1.5tn cryptocurrency market, amid growing concern that a lack of proper oversight risks harming savers and investors," The Financial Times reports (subscription).
Why it matters: "The new efforts reflect a break with the Trump administration, which in some cases encouraged the use of cryptocurrencies in the financial system."
Michael Hsu, who was appointed this month as acting U.S. Comptroller of the Currency, told the FT that he wants U.S. officials to work together to set a "regulatory perimeter" for crypto.
4. Memorial Day in America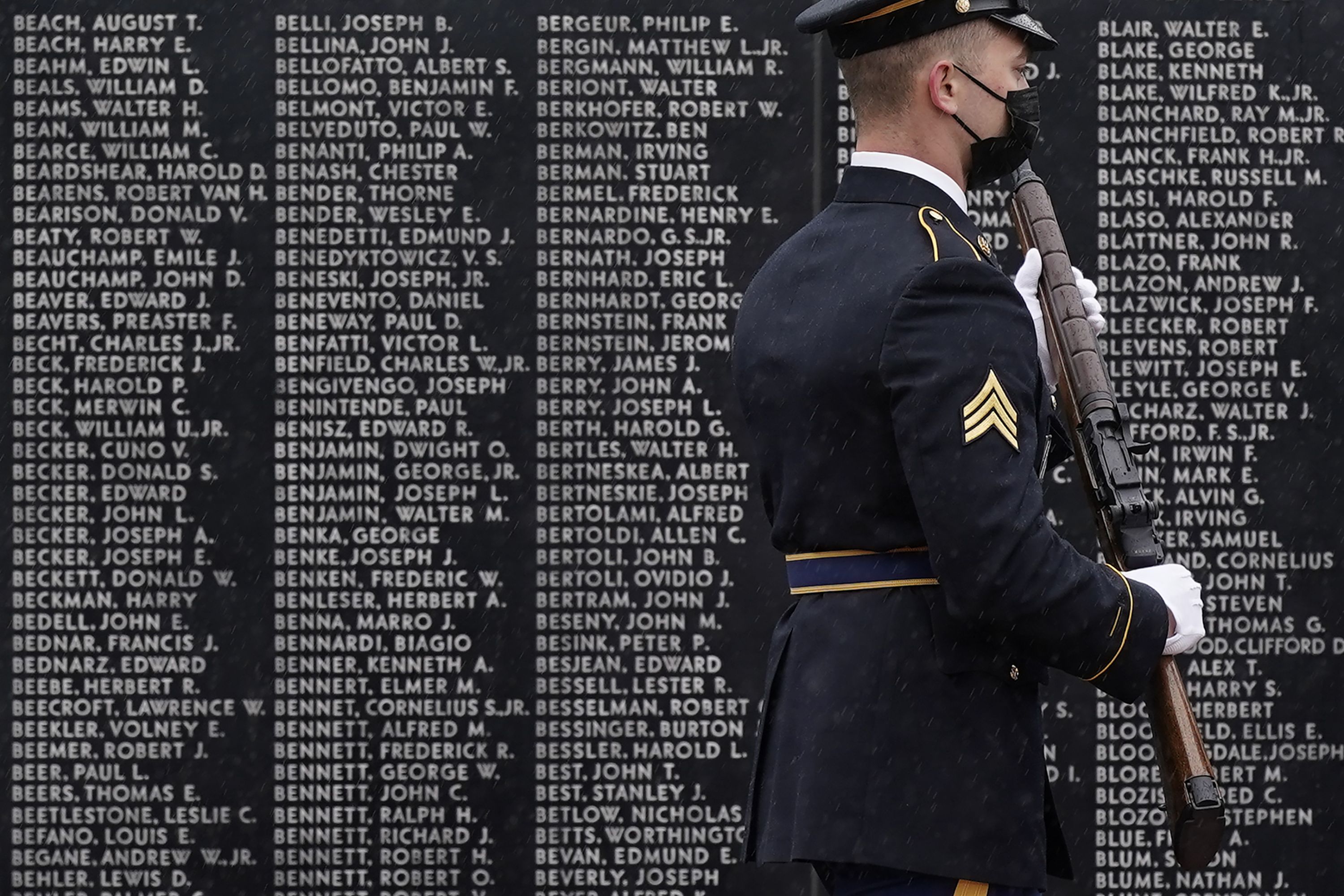 An honor guard member walks past the names of 15,000 women and men from Delaware and New Jersey who made the ultimate sacrifice in World War II and the Korean War.
President Biden attended the service yesterday at Veterans Memorial Park in New Castle, Del.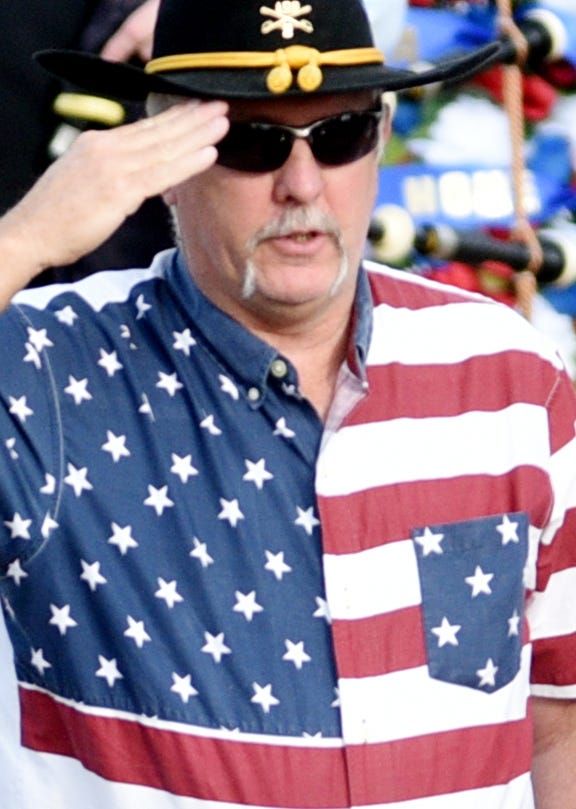 Service today at Hill Crest Memorial Park in Shreveport, La.
5. Teens clean up with perks, raises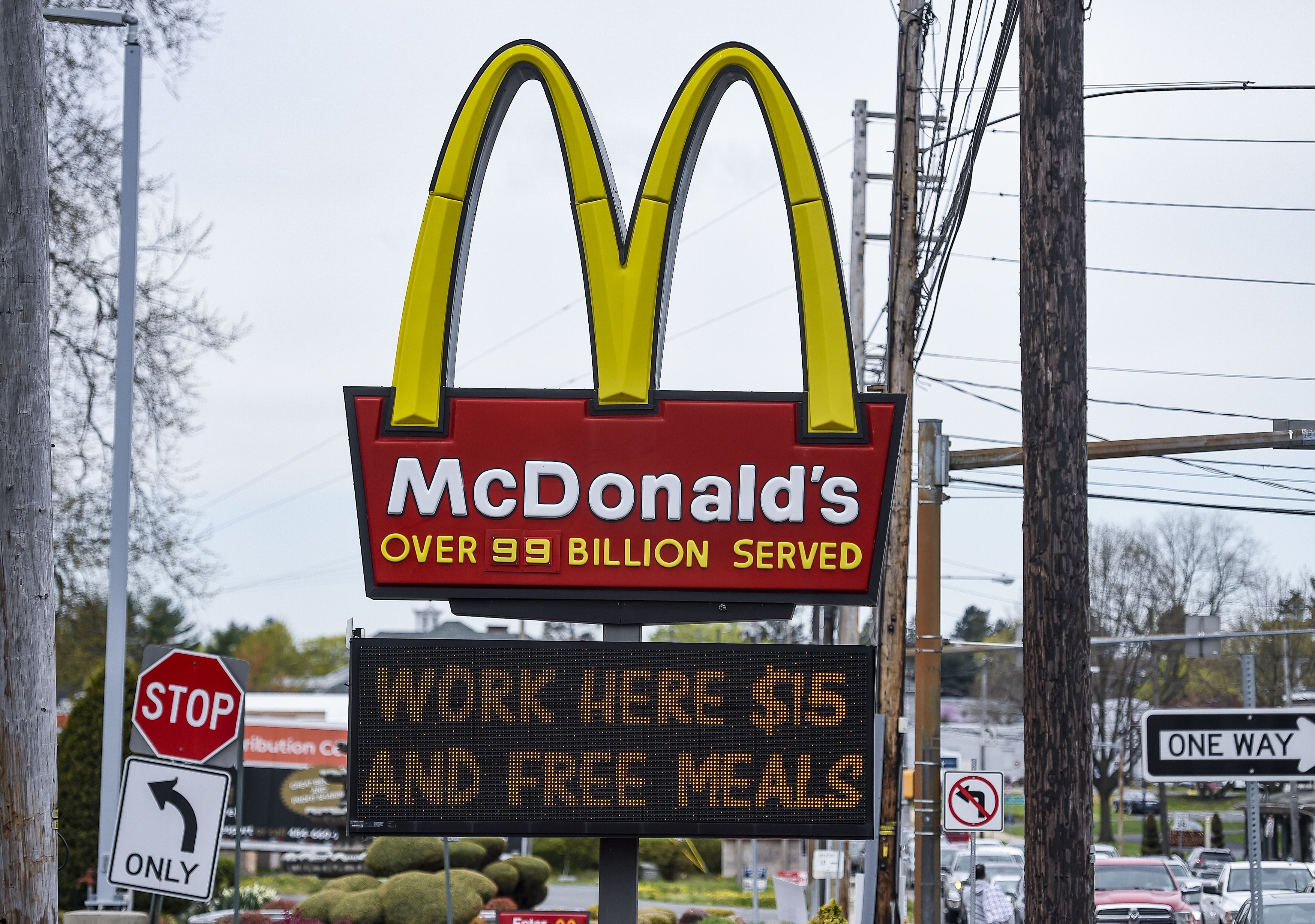 America's luckiest workers are teens, the N.Y. Times reports (subscription), as employers pour on perks and higher pay:
Workers at Kennywood theme park outside Pittsburgh "are receiving season park passes for themselves and three family members — a bonus worth around $300. Applebee's offered an 'Apps for Apps' deal in which applicants who were interviewed received a free appetizer voucher. Restaurants and gas stations ... are offering signing bonuses."
Kennywood's starting wage is $13 — up from $9 last year.
Lifeguards are getting raises, and some age requirements are dropping from 16 to 15.
Reality check: Data show that white teens are doing better than Black or Hispanic teens, possibly because of transportation disparities:
"[W]hile places like Cape Cod and suburban neighborhoods begin to boom, some urban centers with public transit remain short on foot traffic."
6. Texas Dems play hooky, blocking voting bill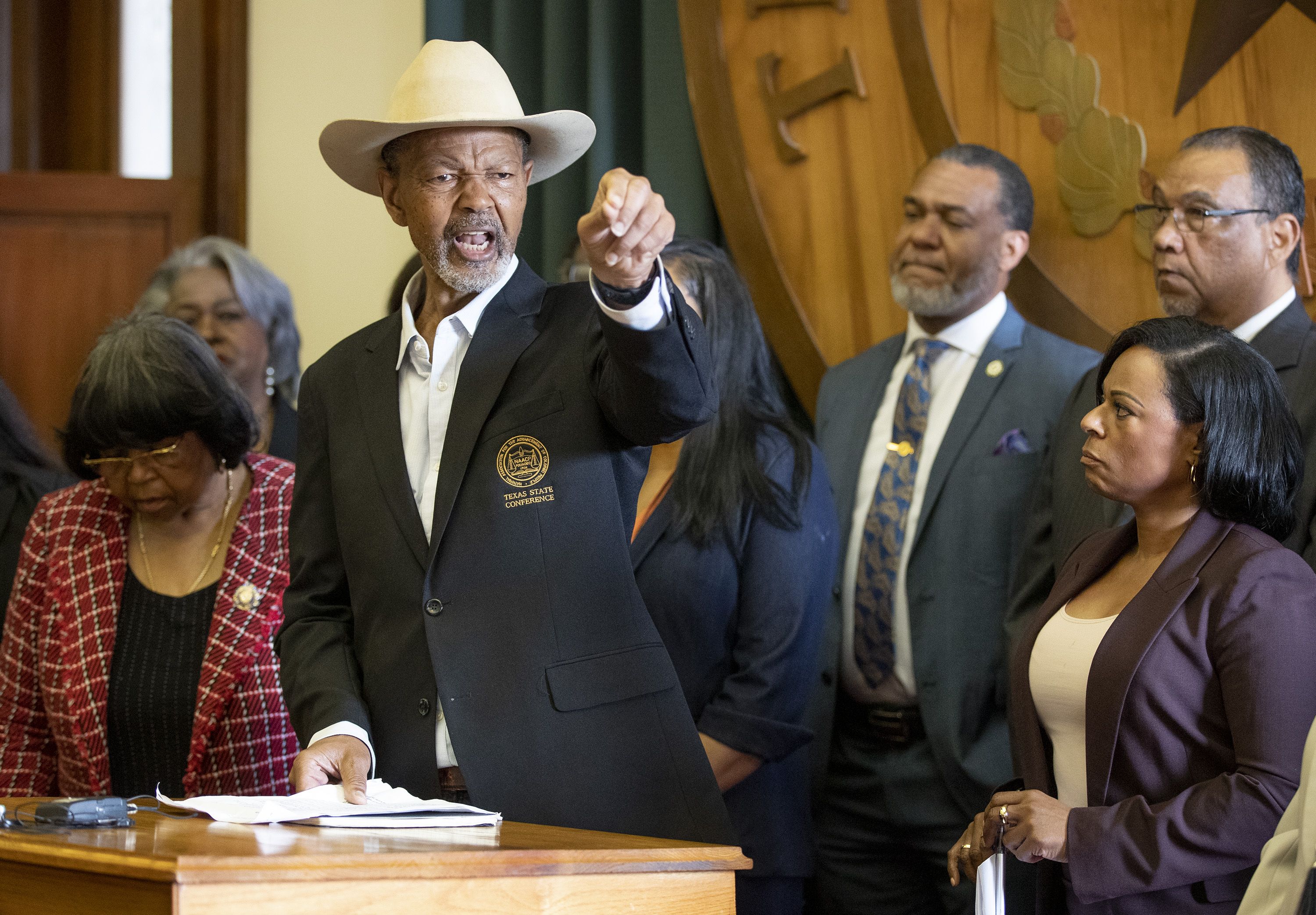 With the year's legislative session ticking down, Democrats vanished from the Texas House in Austin last night in an effort to kill a sweeping GOP-backed voting bill, The Dallas Morning News reports:
"At around 10:45 p.m., the last remaining Democrats needed to keep a quorum of 100 members streamed out of the chamber. Debate on the bill abruptly stopped."
"The 2021 legislative session ends [today] and anything not passed by midnight was effectively dead for the year — unless the governor revives it in a special session."
Axios' David Nather, a Texas-ex, notes that there's a history to these walkouts: In 1979, Texas Rangers were sent to arrest wayward lawmakers known as the "Killer Bees," for their effort to stop legislation.
Go deeper: Inside the legislation.
7. "Pied Piper of SPACs"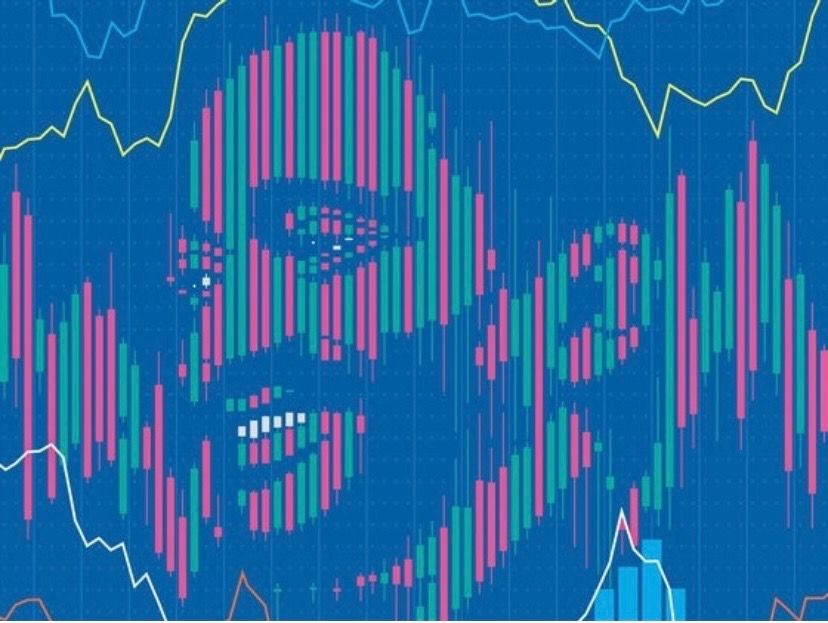 In a "Letter from Silicon Valley" in The New Yorker, Charles Duhigg profiles Chamath Palihapitiya,
Chamath Palihapitiya, who has earned billions of dollars while tweeting things like "Im about to really f--- some s--- up" to his 1.5 million followers, rarely requires identification beyond his first name. That's in part because, in the past decade, he has spent significant time saying things in public that rich people aren't supposed to say. Venture capitalists are "a bunch of soulless cowards." Of hedge-fund managers: "Let them get wiped out. Who cares? They don't get to summer in the Hamptons?" ...
For the many people in tech circles who once proudly considered themselves outsiders and now control some of the most powerful firms in the world, Palihapitiya embodies the kind of interloper currently in ascendance: the bitcoin millionaire, the Reddit oversharer, the arriviste who moves markets by tweeting memes. Palihapitiya has gained notoriety by telling seductive stories of quick riches and upended hierarchies. These narratives have become such mainstays of how the technology industry sees itself that executives refer to enrapturing a roomful of people as "Chamathing the audience."
8. 🎧 Holiday listening: How iconic businesses are bouncing back
Dan Primack's "Axios Re:Cap" podcast wrapped up a special six-part series on "America's Business Comeback" with a conversation with SBA Administrator Isabel Guzman:
She discussed President Biden's roadmap for small business recovery, including a restaurant bailout fund.
The series features conversations with proprietors of iconic American small businesses, including Wall Drug (South Dakota), Pike Place Fish Market (Seattle), First Ave. (Minneapolis) and Pat's King of Steaks (Philly).
9. 📺 What we're watching
On this 100th anniversary of the Tulsa Race Riots, CNN premieres "Dreamland: The Burning of Black Wall Street" (9 p.m. ET):
Director Salima Koroma told AP that she pitched her Tulsa massacre documentary to some networks nearly five years ago, but drew no interest because "gatekeepers" weren't ready to welcome the story.
The project eventually found a home with LeBron James' and Maverick Carter's The SpringHill Company. "Now everybody's scrambling to tell it," Koroma said. "Finally, tell these stories. I think that's what's happening."
Watch the trailer. ... Q&A with the director.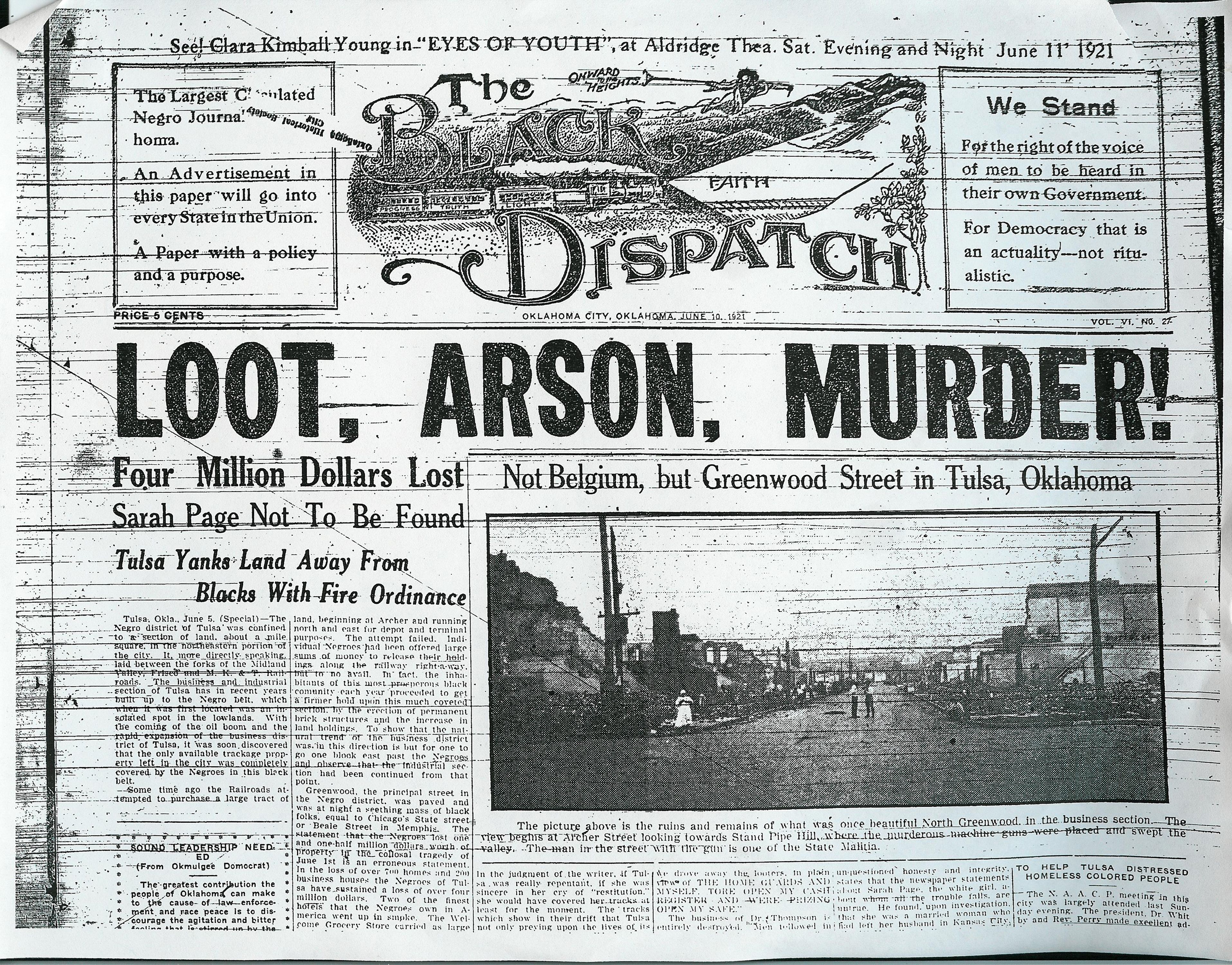 10. 🏎️ Thriller for world's largest sports crowd in 15 months
Helio Castroneves, 46, grabbed the lead late and pulled away for his fourth Indy 500 win before a crowd of 135,000 — 40% of capacity, but the largest COVID-era sports crowd in the world. It felt like a full house.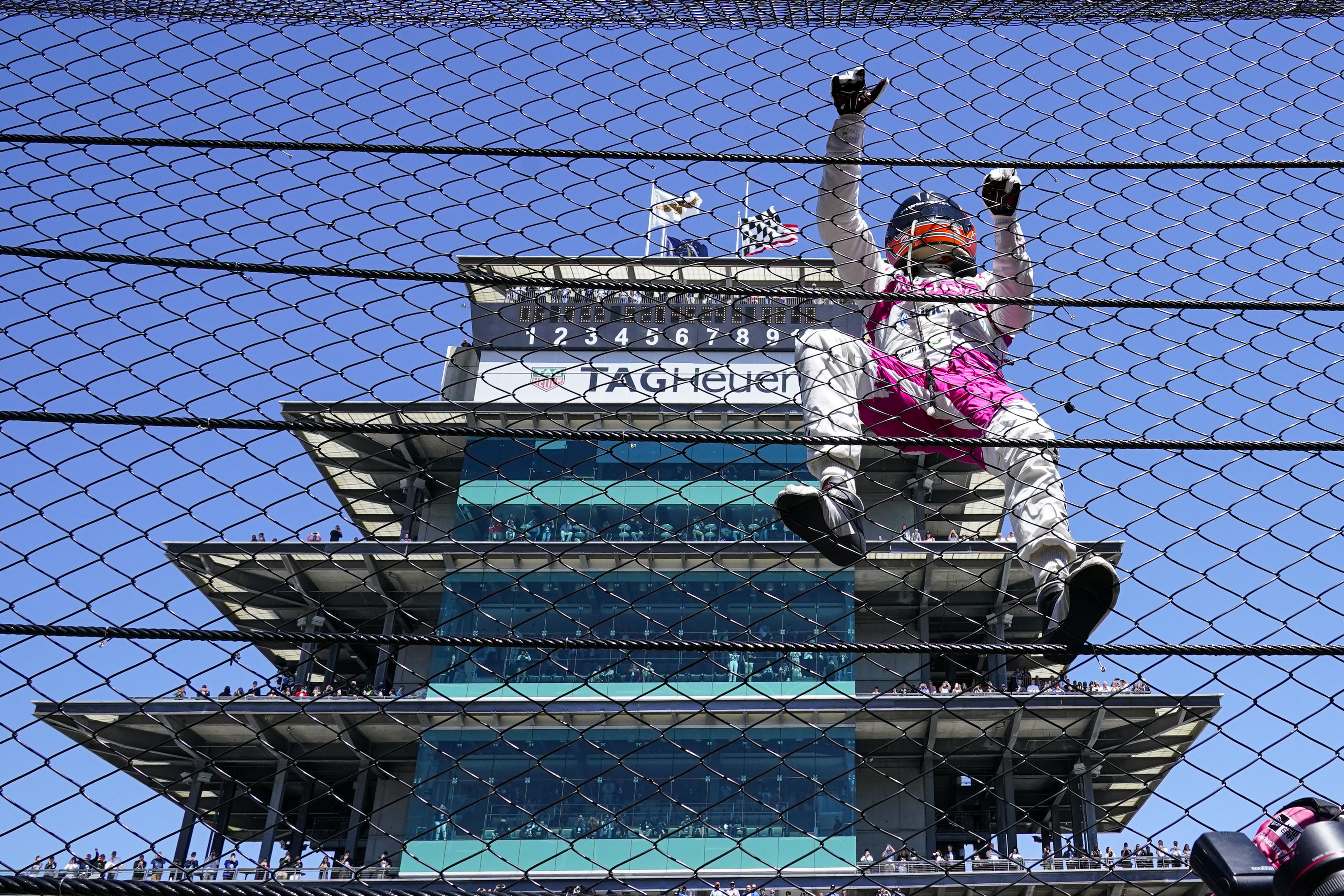 Helio Castroneves did his traditional Spider-Man climb at the finish-line fence after his fourth Indy win.
📬 Please invite your friends, family, colleagues to sign up here for Axios AM and Axios PM.