Axios AM
May 17, 2020
Happy Sunday! Today's Smart Brevity™ count: 1,185 words ... 4½ minutes.
1 big thing: How tourist meccas will change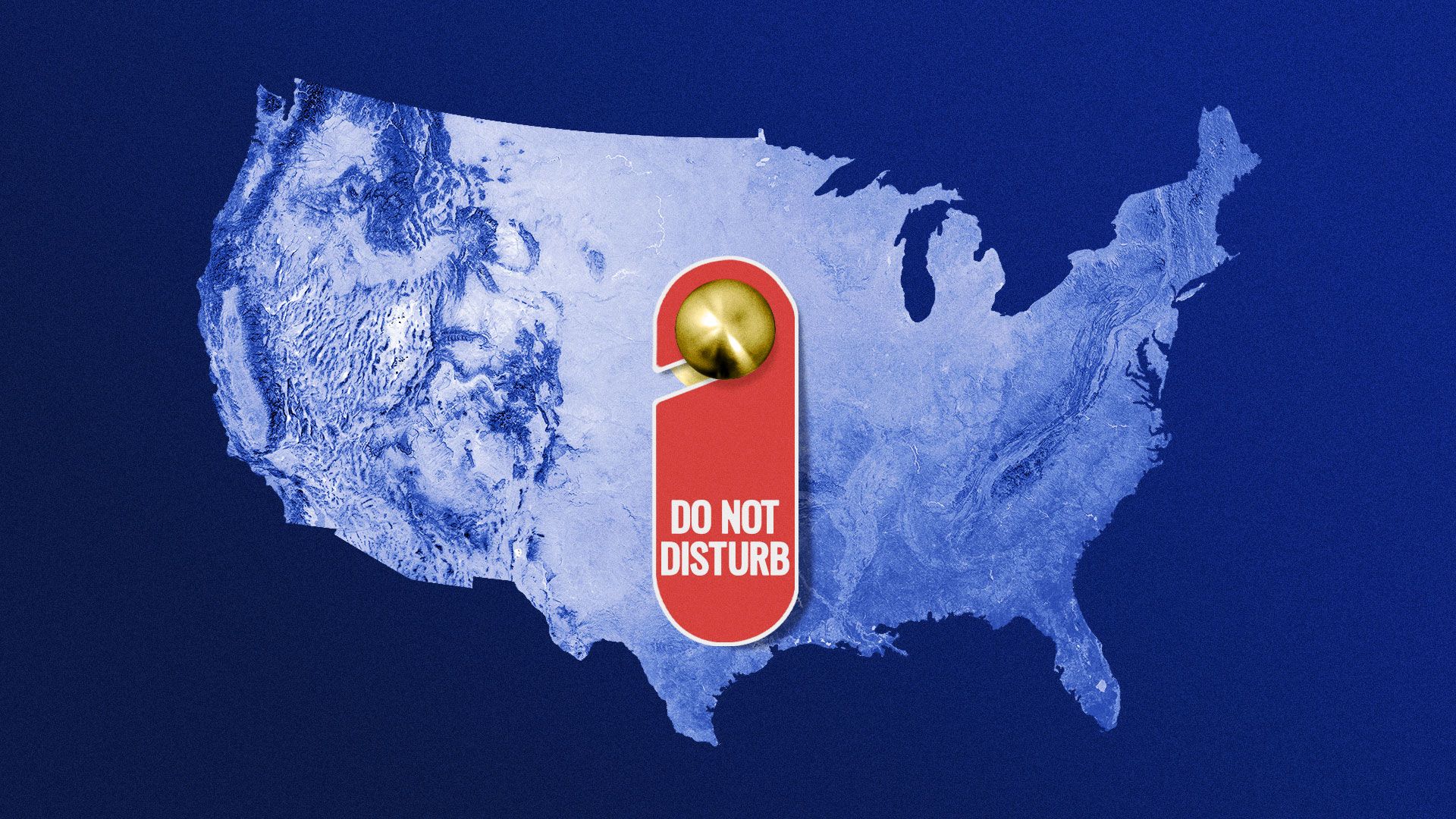 Places that rely on tourists — including Hawaii, Vegas and Atlantic City — could be in for a slower recovery than those that don't, Courtenay Brown reports.
Travel and hospitality "may be in for a longer and more painful contraction" than manufacturing, Philadelphia Federal Reserve President Patrick Harker said last week. "Businesses may have enough experience teleconferencing ... that they may decide to cut back on corporate travel."
Why it matters: A robust era for U.S. tourism came to a previously unthinkable halt in just weeks. And economists expect tourism will look different once the country fully emerges from lockdown.
A possible silver lining: Social distancing could lead to better experiences for tourists because there will be "more room just for you," said Peter Fuleky, an economics professor at the University of Hawaii.
Even when consumers are willing to take a vacation, companies and states plan to purposely choke demand — by capping crowds — for safety reasons.
MGM Resorts said it plans to reopen with only 25% of rooms available for booking.
Caesars Palace will deactivate every other slot machine and allow half as many players at blackjack tables.
Between the lines: Since 9/11, some tourism-dependent locations have tried to diversify their sources of revenue, with seemingly little success.
In Orlando, a campaign launched in 2014 with the tagline "You don't know the half of it" sought to depict the city as more than just a tourism destination.
Sean Snaith, director of the University of Central Florida's Institute for Economic Forecasting, tells Axios the pandemic will make officials "double and triple their efforts in this regard."
2. Cases slow, America starts to reopen — and an uptick is predicted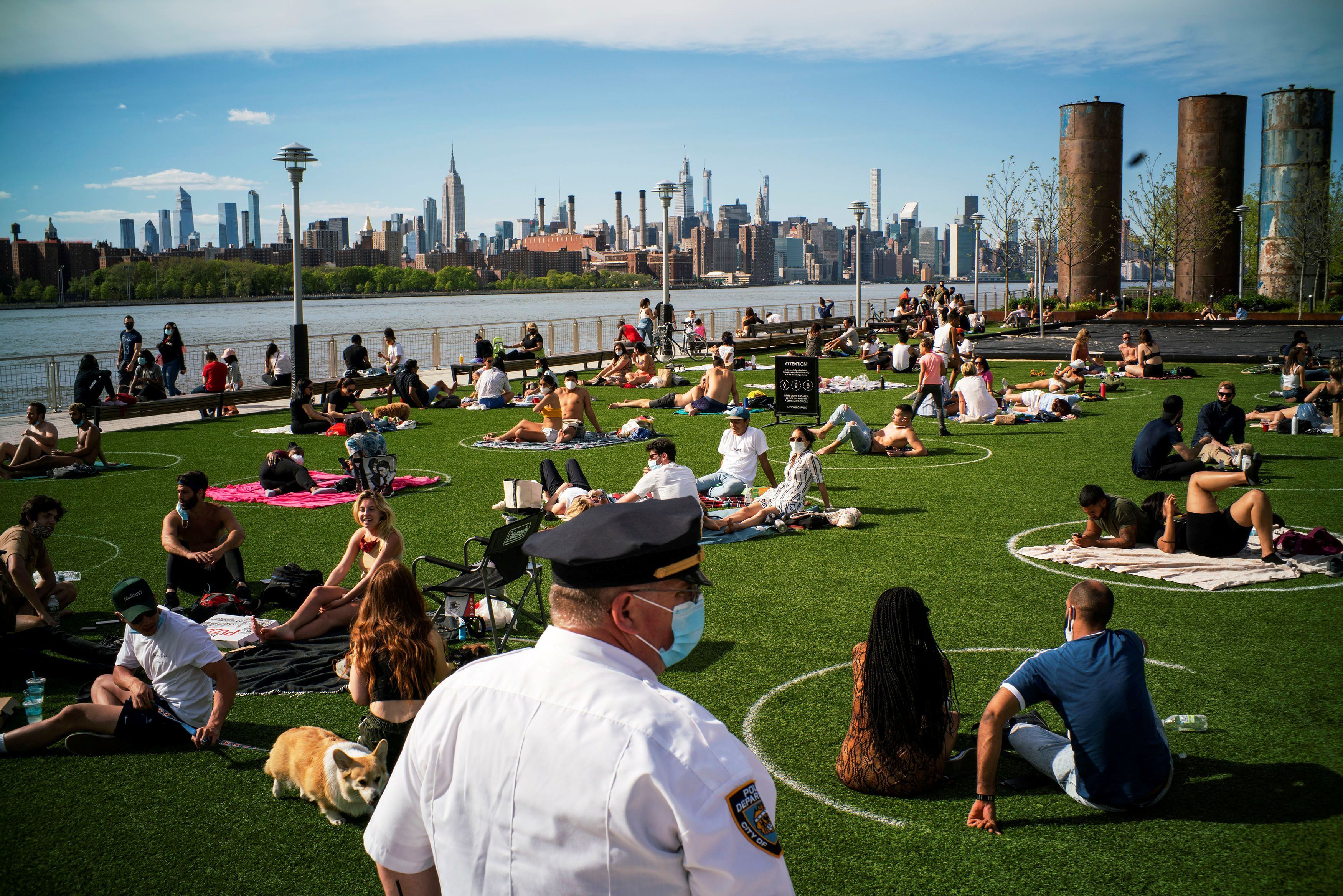 We showed you yesterday, with a map and careful analysis by Axios' Andrew Witherspoon and Sam Baker, that — with lots of caveats — most states are heading in the right direction against the virus:
They're testing more people and finding fewer infections.
The N.Y. Times reaches a similar conclusion in the lead story of the Sunday paper — "Reports of new cases have declined nationally, and deaths have slowed":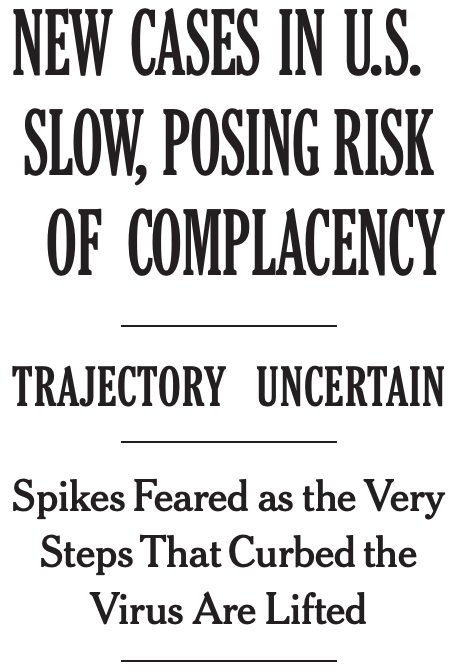 Why it matters: "The slowing of new cases is a stark change from two weeks ago, when coronavirus cases were stuck on a stubborn plateau nationally and case numbers were rising in many states."
A Times database shows new cases are increasing in five states — Texas, Louisiana, Virginia, Arkansas and South Dakota.
New cases are decreasing in 14 states + D.C., Puerto Rico and Guam.
New cases are mostly the same in the rest.
The Times includes this warning:
"With more than two-thirds of states significantly relaxing restrictions on how Americans can move about over the last few weeks, an uptick in cases is widely predicted."
Keep reading (free).
3. Biden's best path: Mich.+ Pa. + Arizona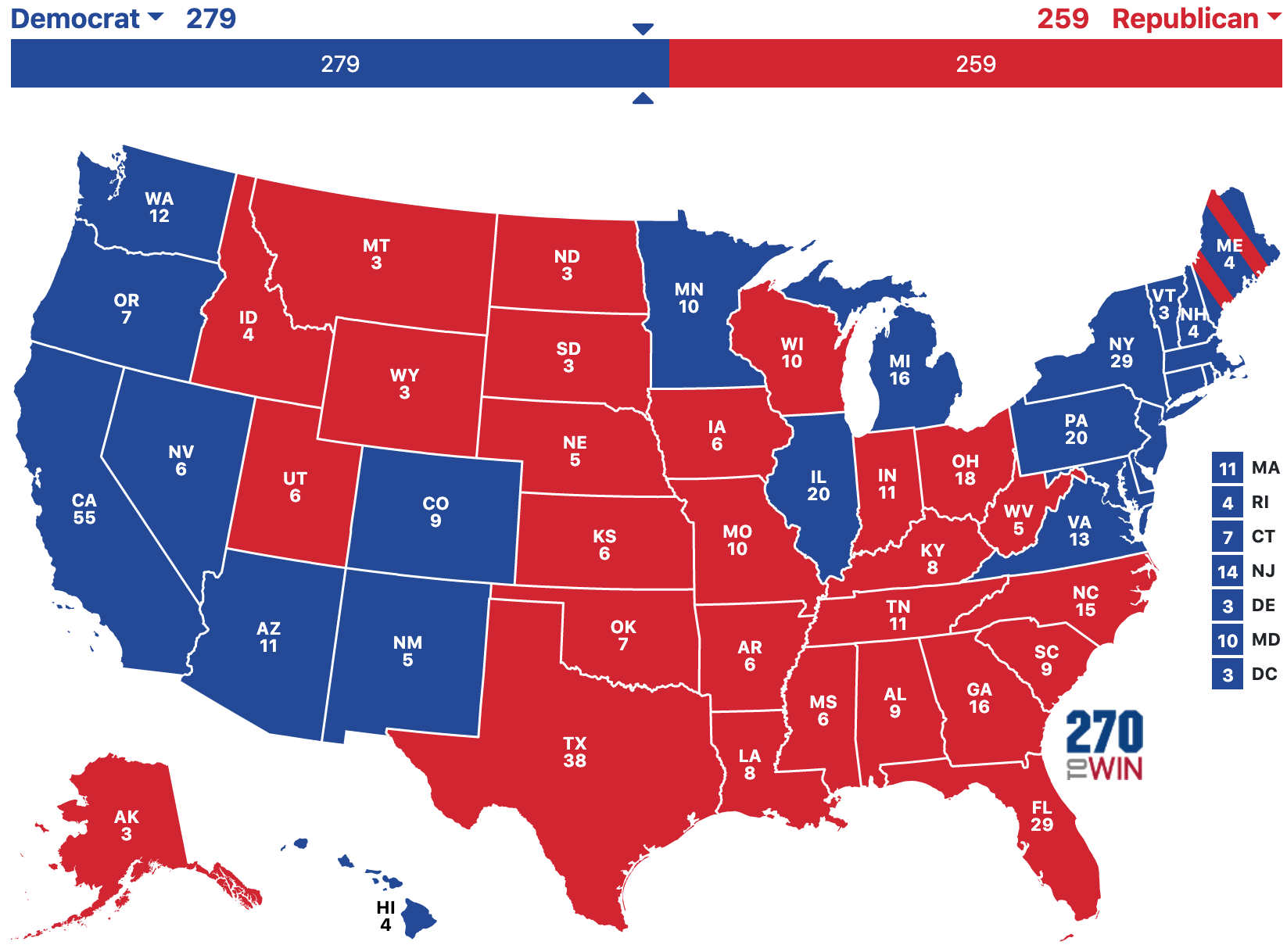 Doug Sosnik, who was White House political director during President Clinton's successful reelection race, writes for Axios that during President Trump's first term, the country completed a political realignment that began in 1992:
Changing demographics: The fastest growing demographic groups — non-whites and millennials (now the largest voting bloc) — are D-friendly.
Women are increasingly abandoning the Republican Party.
More-educated voters are increasingly Democratic.
Suburbs, which constitute an increasing share of the U.S. population, are moving D.
Why it matters: With this realignment, the Electoral College map is changing for the first time since 1992. So Trump is running on different terrain than in 2016.
Here's what to watch:
Rust Belt's traditional battlegrounds:
Trump's chance of winning Michigan, which he carried by 11,000 votes in 2016, has been significantly reduced by the impact of COVID-19 in the state, which has suffered the fourth most deaths in the country.
Pennsylvania has almost been as hard hit as Michigan (fifth most deaths).
Of the three Rust Belt states, Trump is best positioned in Wisconsin, where his job approval has remained higher than the national average.
West and South emerge as new Democratic base:
Seven Western states — California, Colorado, Hawaii, Nevada, New Mexico, Oregon and Washington — are firmly in the Democratic column.
Six states in the South and Southwest — Arizona, Florida, Georgia, North Carolina, Texas, and Virginia — are in various stages of becoming blue states.
Outside of Virginia, which has already become a blue state, Arizona is the state most likely to transition to a Democratic base state as early as November.
Biden's most likely paths to 270 Electoral College votes:
The bottom line ... Biden's best strategy:
Make putting Michigan out of reach for Trump the top priority.
Lock up Pennsylvania.
Prioritize winning Arizona, Maine-02 and Nebraska-02.
Focus remaining resources on Wisconsin, North Carolina and Florida.
Go deeper: Read Doug Sosnik's full analysis, "The Post-Political-Realignment Electoral College Map."
4. Pic du jour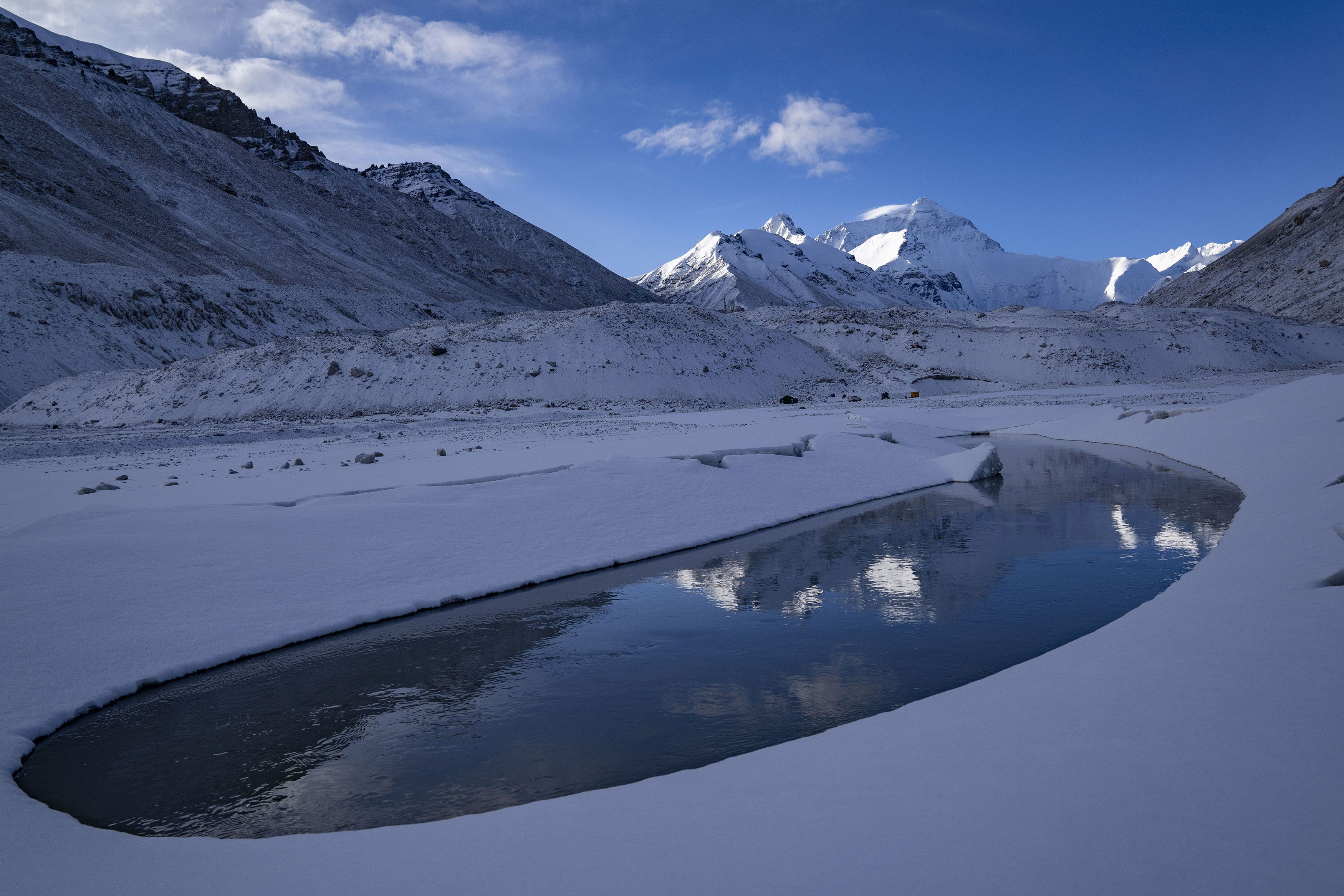 Mount Everest is reflected April 30 in a pool at the mountain's foot in Tibet.
China sent scientists to climb the world's highest peak while it's closed to commercial climbing, AP reports.
China's network of Beidou satellites, a rival to America's Global Positioning System, is being used to survey the mountain's current height.
Data on snow depth, weather and wind speed is being measured to monitor the deterioration of glaciers.
5. Obama commencement addresses rip Trump (no names needed)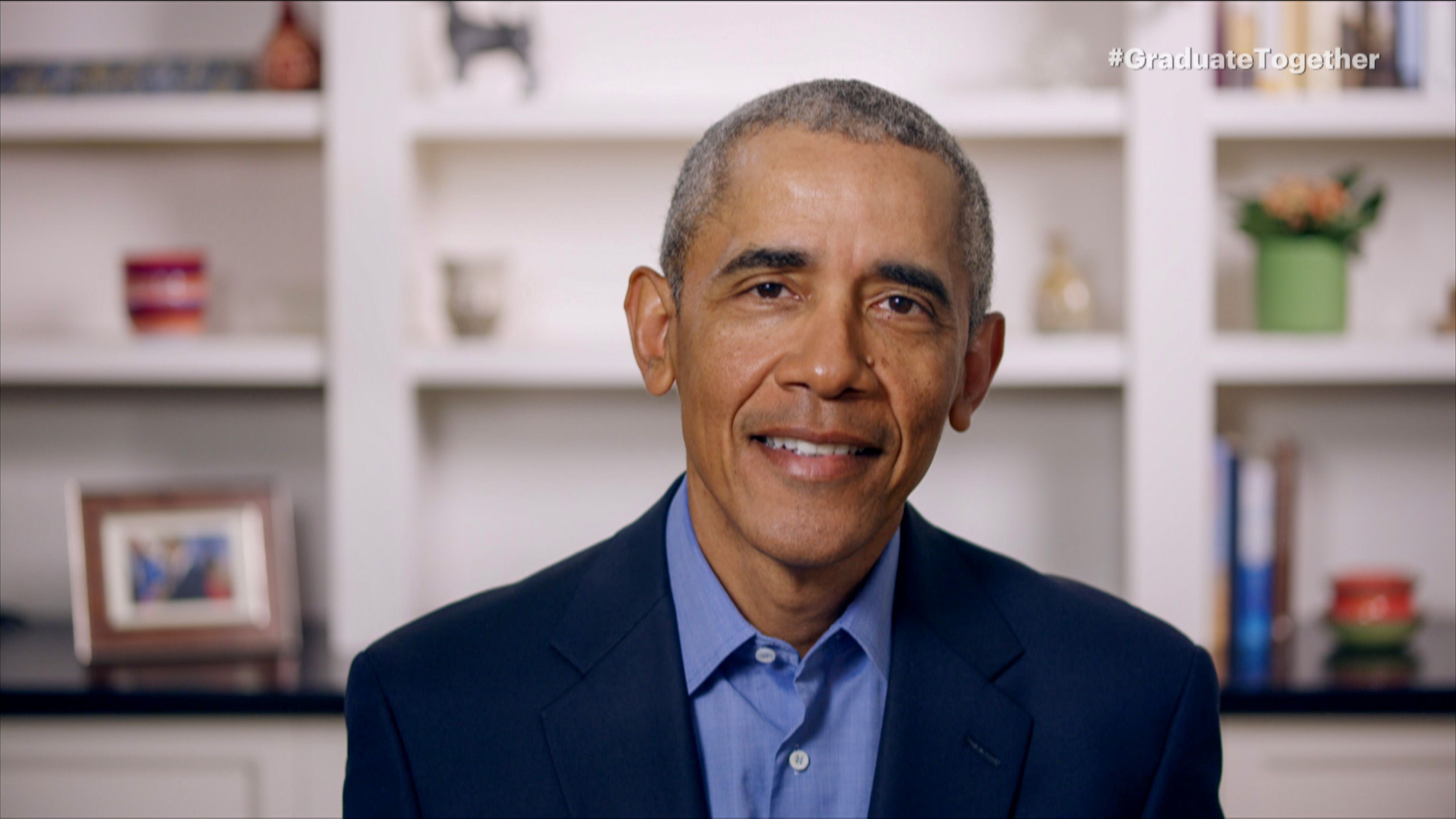 Former President Obama took thinly veiled swipes at President Trump during two virtual commencement speeches yesterday, without naming him.
In an evening speech to graduating high school students as part of a "Graduate Together" telecast, Obama said:
Doing what feels good, what's convenient, what's easy — that's how little kids think. Unfortunately, a lot of so-called grown-ups, including some with fancy titles and important jobs, still think that way — which is why things are so screwed up.
In an earlier address to seniors graduating from historically black colleges and universities ("Show Me Your Walk," presented by Chase), Obama took a sharper shot:
More than anything, this pandemic has fully, finally torn back the curtain on the idea that the folks in charge know what they're doing. A lot of them aren't even PRETENDING to be in charge.
More quotes from the speeches.
P.S. Obama's senior yearbook photo ... This image from "Graduate Together" is based on a 1979 photo of "Barry Obama" in The Oahuan, the yearbook of Punahou School in Honolulu: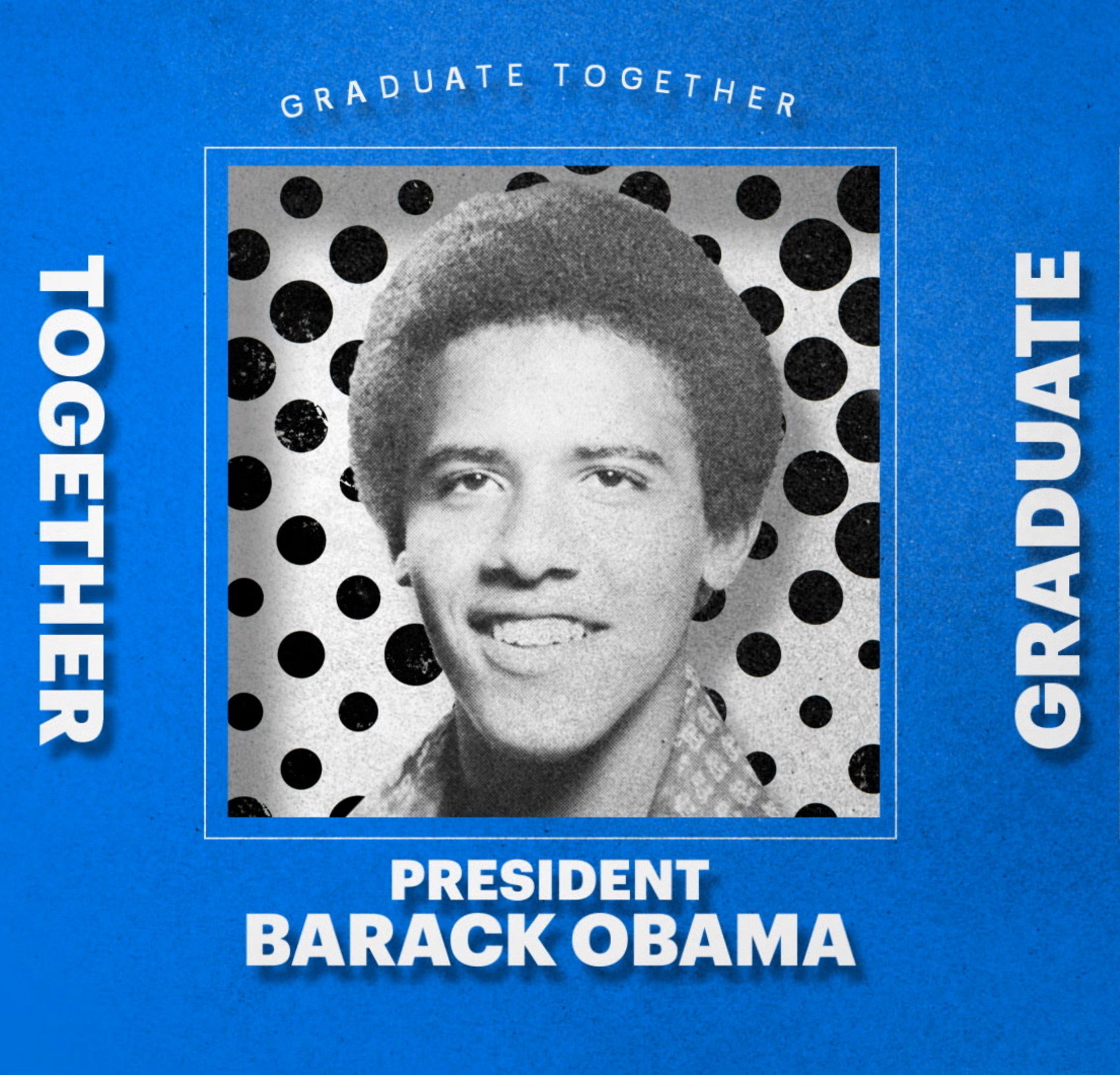 6. 1 smile to go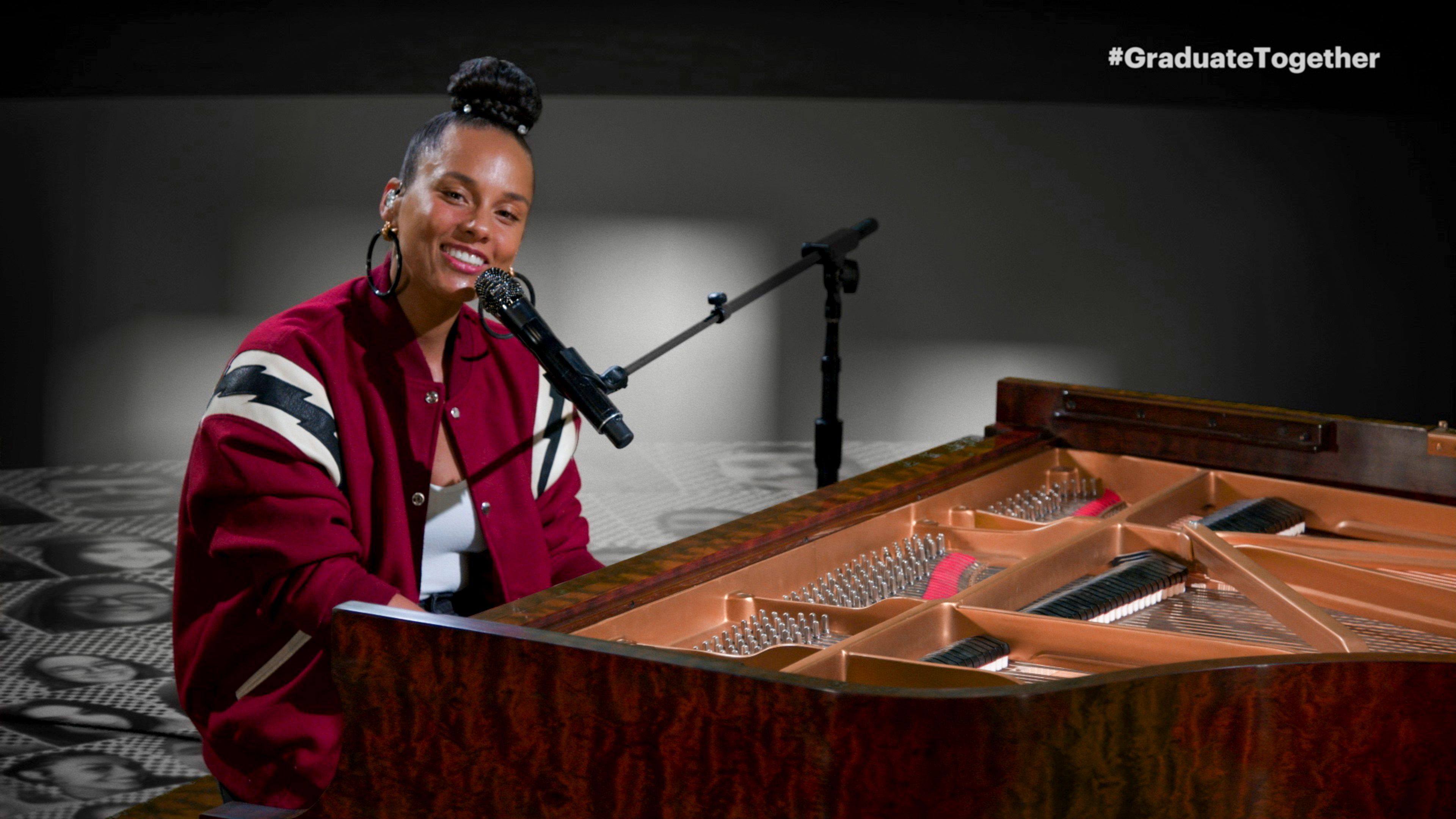 Above, Alicia Keys performs during "Graduate Together: America Honors the High School Class of 2020," a prime-time hour that was sponsored by the Entertainment Industry Foundation, and aired simultaneously on ABC, CBS, NBC, Fox broadcast, CNN, MSNBC, Fox News and other partners.
Below, LeBron James was an executive producer, along with Laurene Powell Jobs (an investor in Axios).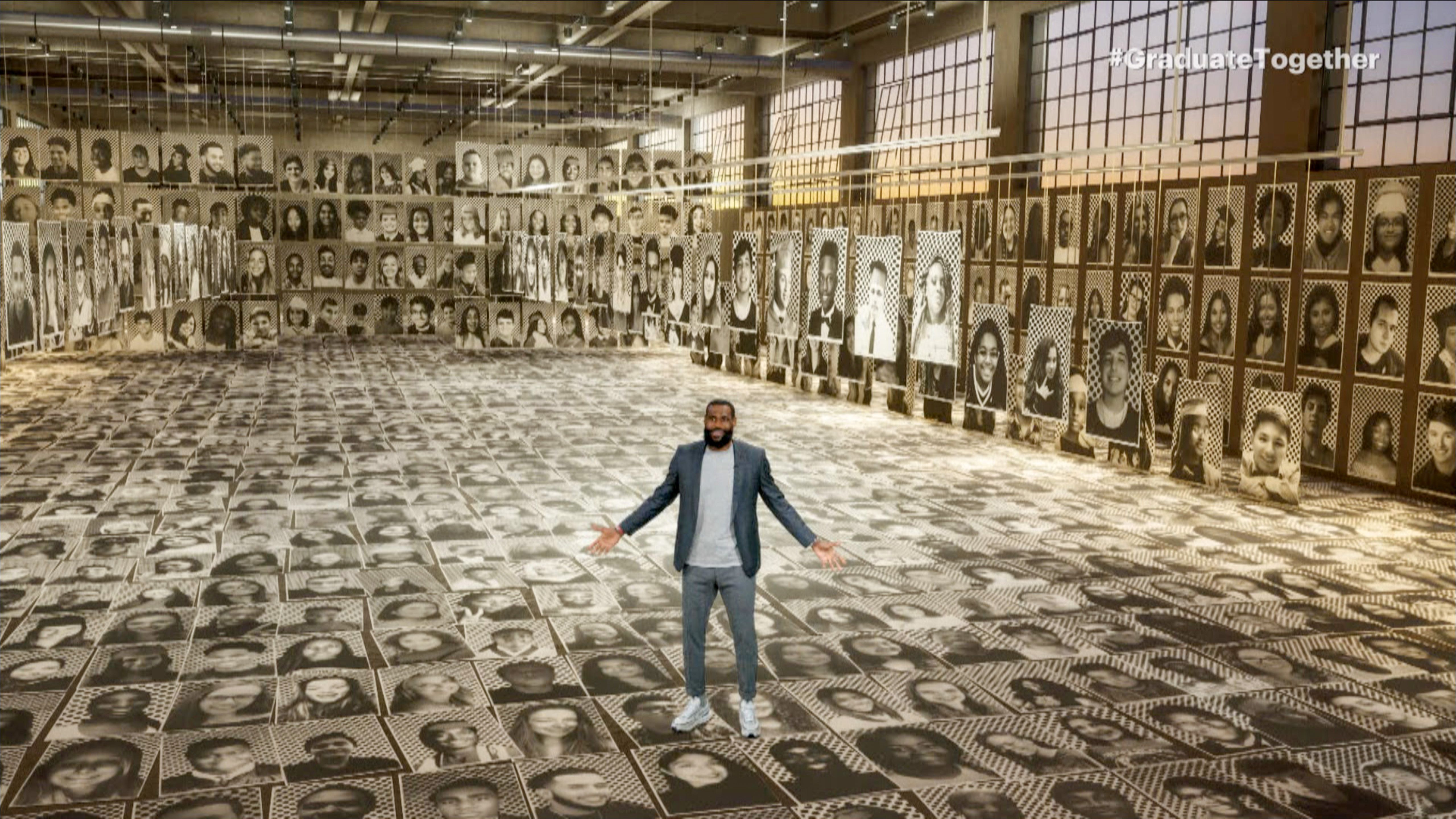 📱 Thanks for reading Axios AM. Please invite your friends to sign up here.