⏰ Good Monday morning. Today is 25 years since the first terror attack on the World Trade Center: On Feb. 26, 1993, per AP, "a group of Islamic terrorists drove a rented van into the underground parking garage ... and set off a 1,200 pound bomb in a failed attempt to collapse the twin towers." The attack killed six people and injured 1,000+.
https://www.axios.com/newsletters/axios-am-43c4ddd9-04df-4525-8d60-566ae81fb90f.html?chunk=0#story0
1 big thing: Donald Trump, a 1950s man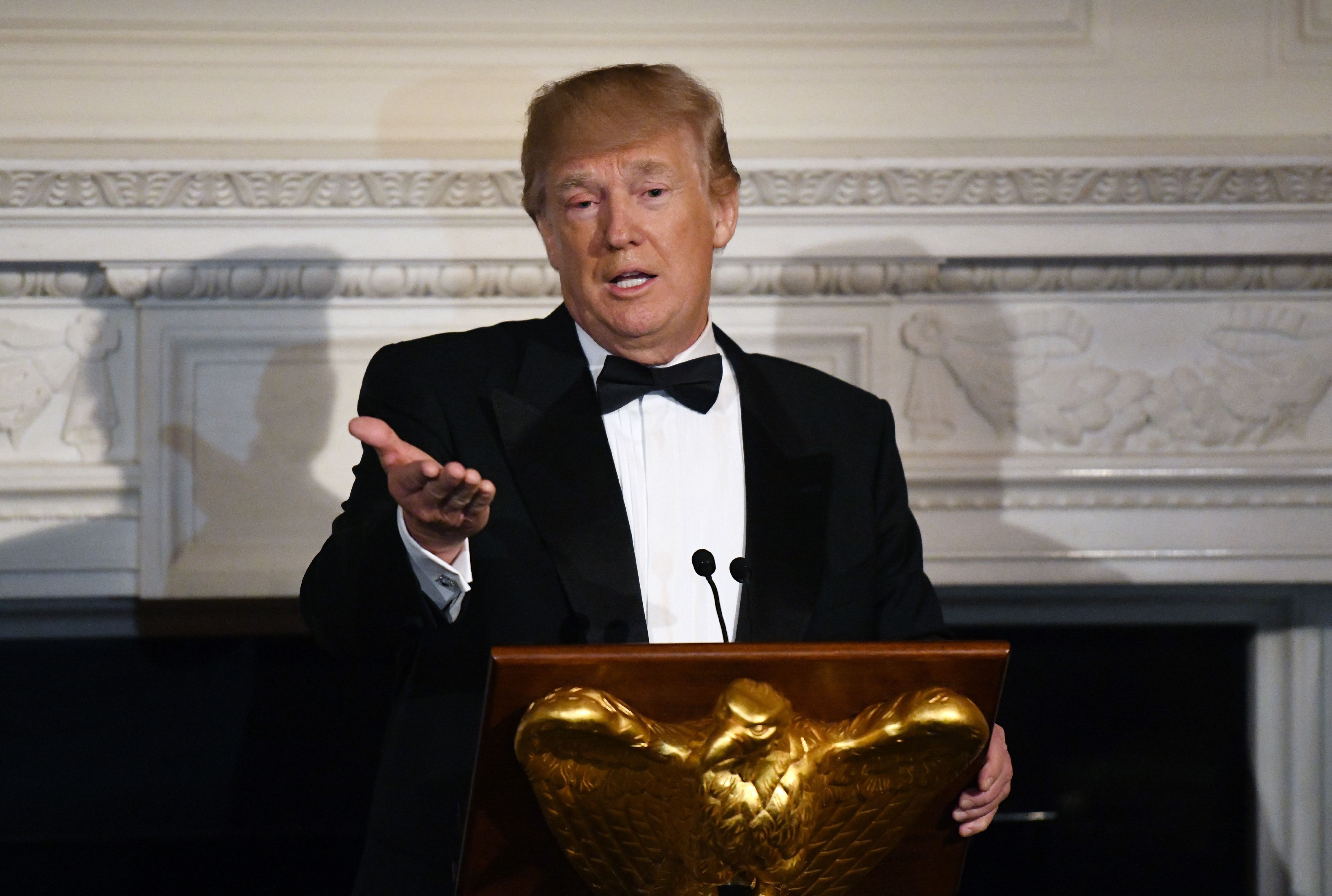 President Trump speaks during the Governors' Ball in the State Dining Room last evening. (Olivier Douliery / Pool / Getty Images)
In this era of drones and driverless cars, President Trump often sounds and feels like a man from the bygone days of station wagons and smokestacks, Axios CEO Jim VandeHei points out:
We see it in a "Mad Men" mentality that infuses his rhetoric, policies and personal life. 
We see it in his attention to coal over forward-looking international trade.
We see it in testosterone-tinged chest thumping, in person and on Twitter.
We see it in his focus on steel and aluminum, when the next great war may be cyber- and satellite-driven.
We see it in his push for a Pennsylvania Avenue military parade (with "a lot of plane fly-overs"), expected to cost tens of millions of dollars.
We see it in his response to #MeToo.
We heard it in Trump's wistful remarks about Route 66 when speaking last summer in Springfield, Mo., birthplace of the now-outmoded Mother Road: "For many decades, Route 66 captured the American spirit. The communities along this historic route were a vivid symbol of America's booming industry."
Even his diet and health routine are retro: golfing as exercise (with a cart), and a diet heavy on burgers and thick steaks.
A source close to Trump told me: "He feels he's the personification of the American dream. ... That means building things, going back to the era of his dad. He assumes the rest of the country pines for that. "
The source added: "He's not necessarily saying we need to go back to the past. He's saying we need ... the principles that made us successful in the past."
Be smart: Trump's instincts and measures of success look back, while our most fearsome competitor, China, is projecting ahead with an emphasis on artificial intelligence and globalization. 
But the nostalgia Trump evokes is a key part of his hold on his electorate —tapping into a lingering fear about a changing America that leaves many in his base feeling like strangers in their own land. 
P.S. The White House says President Trump will attend Friday's funeral for the Rev. Billy Graham in Charlotte, N.C.
https://www.axios.com/newsletters/axios-am-43c4ddd9-04df-4525-8d60-566ae81fb90f.html?chunk=1#story1
2. Mueller zeitgeist
"When you put [all Mueller's actions] together, the White House should be extremely worried."
— Benjamin Wittes, editor in chief of
Lawfare
, a blog that analyzes legal issues, and a friend of fired FBI director James Comey, to the
N.Y. Times
A member of the Trump legal team told the Wall Street Journal that President Trump testifying for Mueller could set a bad precedent for future presidents, eroding their powers:
"This person also questioned whether an interview is necessary given all the information that the White House has shared with Mr. Mueller."
The member of the legal team said: "It would be a travesty to waste his (Mr. Trump's) time and to set a precedent which would cripple a future president."
https://www.axios.com/newsletters/axios-am-43c4ddd9-04df-4525-8d60-566ae81fb90f.html?chunk=2#story2
3. This year's bestseller?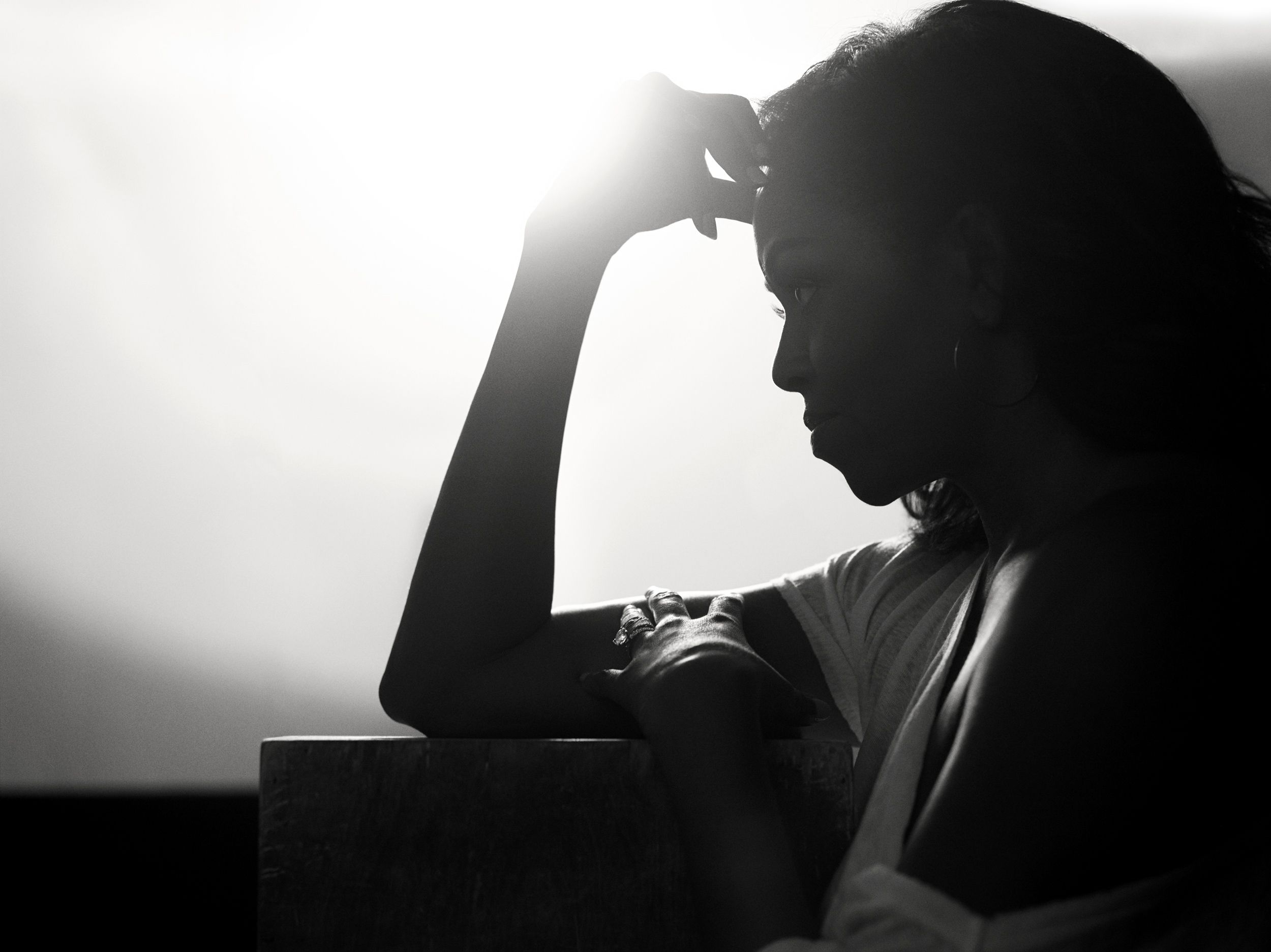 Preliminary cover art / Crown Publishing Group
Global publishing event ... Becoming, a memoir by former First Lady Michelle Obama, will be published simultaneously in 24 languages worldwide:
Her book will be published in the U.S. and Canada on Nov. 13 by the Crown Publishing Group, a division of Penguin Random House.
"An audio edition of the book, read by Mrs. Obama, will be simultaneously issued in digital and physical formats by Penguin Random House Audio."
"At the time of publication, Mrs. Obama will embark on a U.S. and international book tour."
From the publisher's release: "In her memoir, a work of deep reflection and mesmerizing storytelling, Michelle Obama invites readers into her world, chronicling the experiences that have shaped her — from her childhood on the South Side of Chicago to her years as an executive balancing the demands of motherhood and work, to her time spent at the world's most famous address."
Mrs. Obama said: "Writing Becoming ... has allowed me, for the very first time, the space to honestly reflect on the unexpected trajectory of my life. ... I talk about my roots and how a little girl from the South Side of Chicago found her voice and developed the strength to use it to empower others."
Website for the book ... Press release ... Amazon preorder.
https://www.axios.com/newsletters/axios-am-43c4ddd9-04df-4525-8d60-566ae81fb90f.html?chunk=3#story3
4. Pyeongchang closes
How Team USA has performed over Winter Olympics history ...
Team USA finished fourth in the medal count: Its 23 was well short of Norway, which led the way with 39. (Germany was second and Canada was third. We edged the Netherlands, South Korea and Russia.)
Axios' Neal Rothschild says that by comparison, the U.S. had impressive finishes in the first decades of the Winter games, but was then largely non-competitive until a resurgence in the early 2000s. That's when more snowboarding events — an American specialty — were added to the program.
Worth noting: The number of available medals has exploded in recent years. The first Games in 1924 had 16 events. By 1984, there were only 39. This year: 106.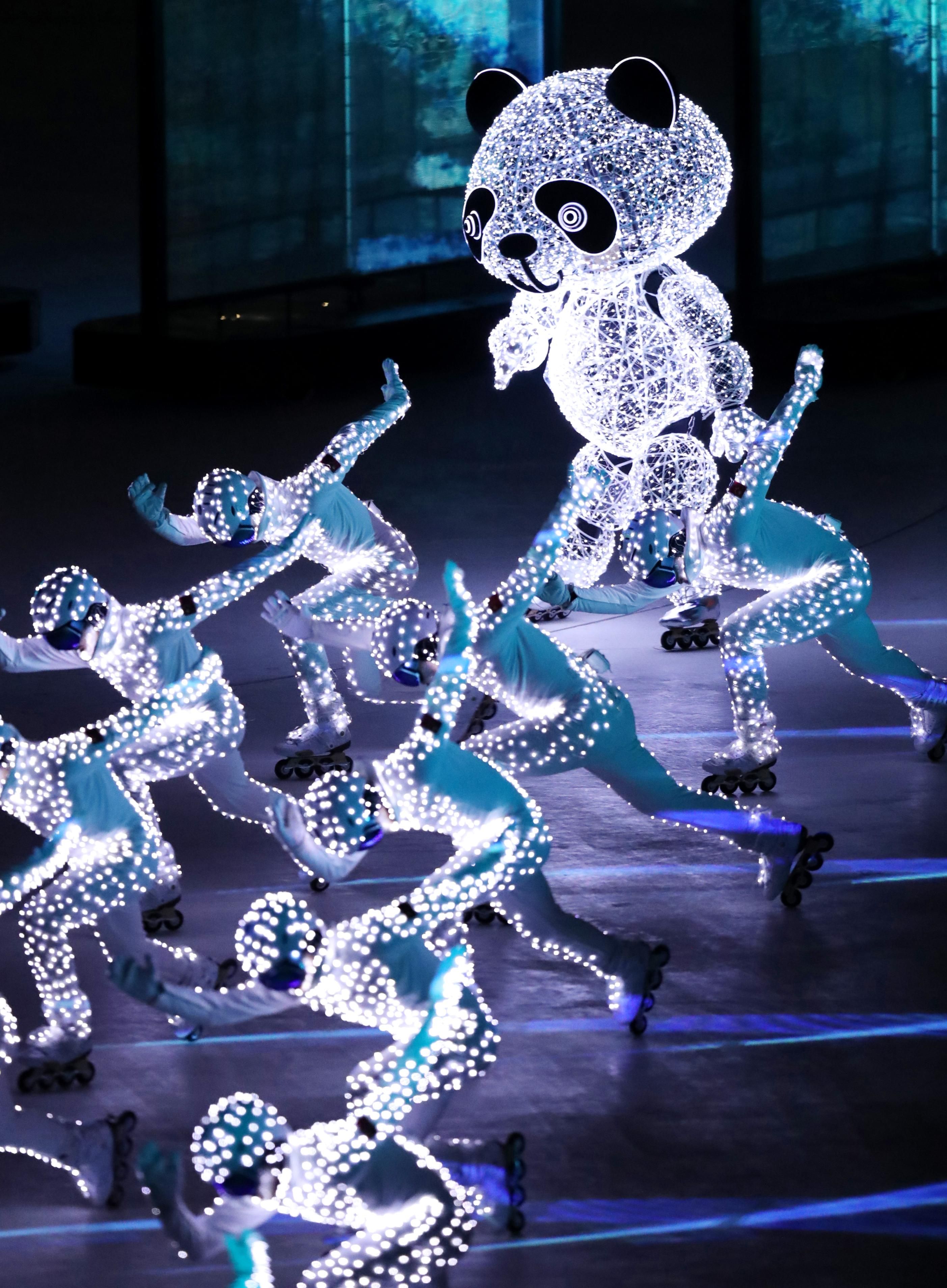 Lit skaters and a panda mascot (looking ahead to the next Winter Games, in 2022 in Beijing) perform during the closing ceremony. (Kyodo News via Getty Images)
https://www.axios.com/newsletters/axios-am-43c4ddd9-04df-4525-8d60-566ae81fb90f.html?chunk=4#story4
5. "Everybody who had a chance failed our kids"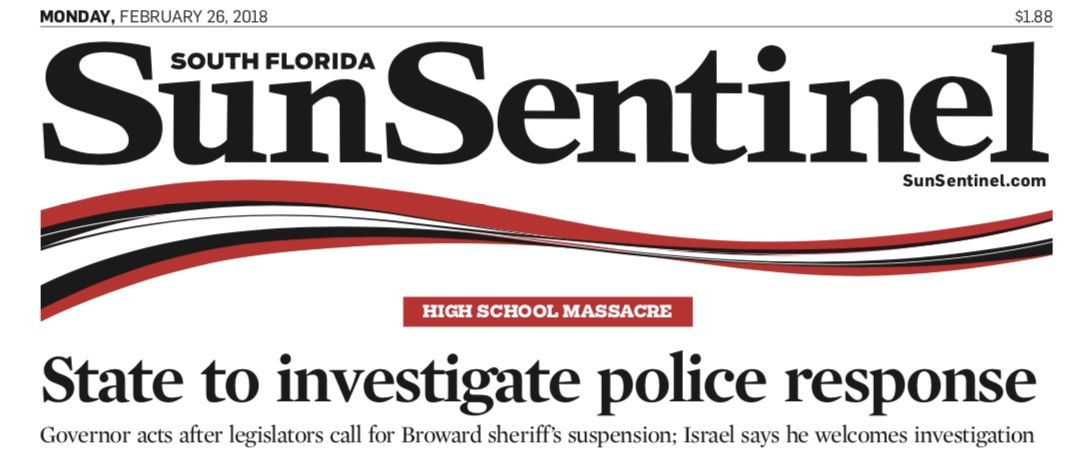 Courtesy Sun Sentinel
What the president is reading ... The cover of the N.Y. Post hits "Broward cowards."
"Gov. Rick Scott ... asked the Florida Department of Law Enforcement to investigate the response to the Parkland school shooting, as questions mounted over the Broward Sheriff's Office's handling of the tragedy," the Fort Lauderdale Sun Sentinel reports:
"The announcement came just hours after Broward Sheriff Scott Israel appeared on CNN [with Jake Tapper for nearly 30 awkward minutes] and refused any blame for his agency's missteps and touted his own 'amazing leadership.'"
Broward County Commissioner Michael Udine, whose daughter attends Stoneman Douglas: "There are so many unanswered questions here on every different level, from the school board to the FBI to local law enforcement. Everybody who had a chance here failed our kids."
Gun outlook as Congress returns from 10-day break today ... WashPost, top of column 1, "GOP Hill leaders silent on gun bills ... Obstacles — and silence — on Capitol Hill even as clamor for new gun laws grows":
"The hands-off approach from the top leaders reflects divisions within the GOP between law­makers representing politically moderate, often suburban areas where there is wide support for new gun laws and those representing more rural, solidly Republican states and districts."
"While the former group has been increasingly vocal over the past week, it is the latter who constitute the bulk of the Republican majorities in the House and Senate — and are likely to dictate what legislation, if any, is considered.
AP: "[N]o plan appears ready to take off despite a long list of proposals, including many from President Donald Trump."
Worth the click ... Mike Barnicle column, "Teachers Belong in Classrooms, Teaching: Does anyone actually believe that shooters would have stopped because their English teacher or lacrosse coach kept a Glock in the cabinet?"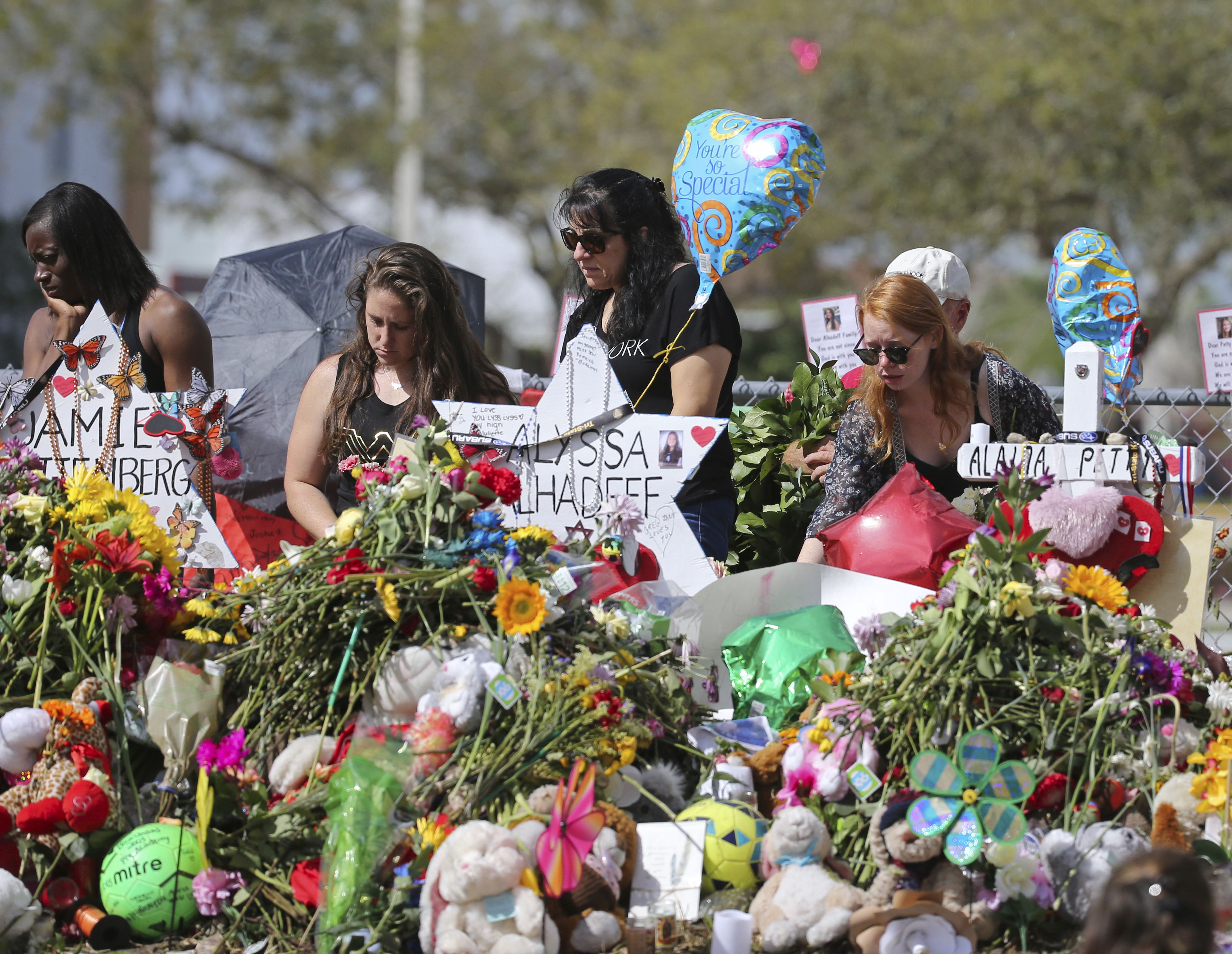 A line of students and their parents wrapped around Marjory Stoneman Douglas High School yesterday as several thousand people entered the campus for the first time since the shooting nearly two weeks ago. (David Santiago / Miami Herald via AP)
https://www.axios.com/newsletters/axios-am-43c4ddd9-04df-4525-8d60-566ae81fb90f.html?chunk=5#story5
6. How Old Tech could roar back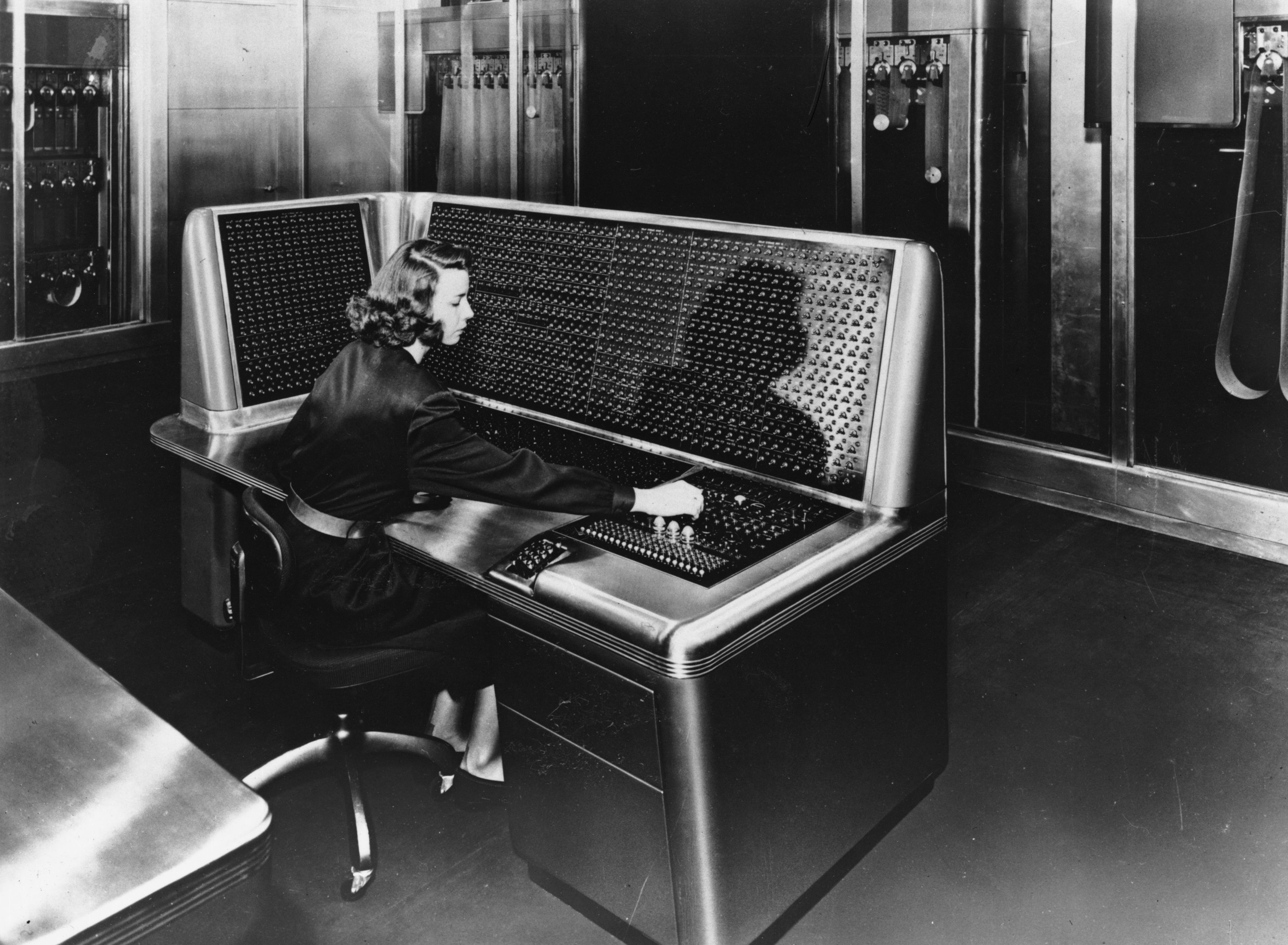 In 1948, this was the world's fastest calculator. (Keystone / Getty Images)
One of the great fears of legacy companies has been disruption by an adroit new startup. But a surprising new reality — led by the confluence of big data and artificial intelligence — has softened their anxiety, Axios' Steve LeVine writes:
A new study — by IBM and Oxford Economics, a commercial arm of Oxford University — based on interviews with 12,854 C-suite executives in 112 countries across 20 industries, 72% said that, if their sector is disrupted, it will be by old hands such as themselves.
Just 22% said a small company or startup would be responsible.
Mark Foster, an IBM senior vice president, told Axios: "It talks to a confidence different from the past."
The big difference is data: Incumbents like Unilever, Procter & Gamble, Bank of America and the U.K.'s Santander own about 80% of the world's data, the study said.
Click here to watch IBM present the study live in Barcelona at 9:45 a.m. ET.
https://www.axios.com/newsletters/axios-am-43c4ddd9-04df-4525-8d60-566ae81fb90f.html?chunk=6#story6
7. China's strongman
Fears of more repression ... "President Xi Jinping's efforts to indefinitely extend his rule ... raised fresh fears in China of a resurgence of strongman politics — and fears abroad of a new era of hostility and gridlock," per the N.Y. Times:
"The ... decision ... heightened a sense of resentment in China among academics, lawyers, journalists and business executives. Many have watched warily as Mr. Xi has used his power to imprison scores of dissidents, stifle free speech and tighten oversight of the economy, the world's second largest."
Willy Lam, author of a 2015 biography of Xi: "Xi Jinping is susceptible to making big mistakes because there are now almost no checks or balances. Essentially, he has become emperor for life."
https://www.axios.com/newsletters/axios-am-43c4ddd9-04df-4525-8d60-566ae81fb90f.html?chunk=7#story7
8. Today's top read
"The N.R.A. Lobbyist Behind Florida's Pro-Gun Policies: Marion Hammer's unique influence over legislators has produced laws that dramatically alter long-held American norms," by Mike Spies in The New Yorker:
"Hammer is the National Rifle Association's Florida lobbyist. At seventy-eight years old, she is nearing four decades as the most influential gun lobbyist in the United States. Her policies have elevated Florida's gun owners to a uniquely privileged status, and made the public carrying of firearms a fact of daily life in the state."
"She carries a handgun in her purse."
https://www.axios.com/newsletters/axios-am-43c4ddd9-04df-4525-8d60-566ae81fb90f.html?chunk=8#story8
9. 🗽 Axios on the road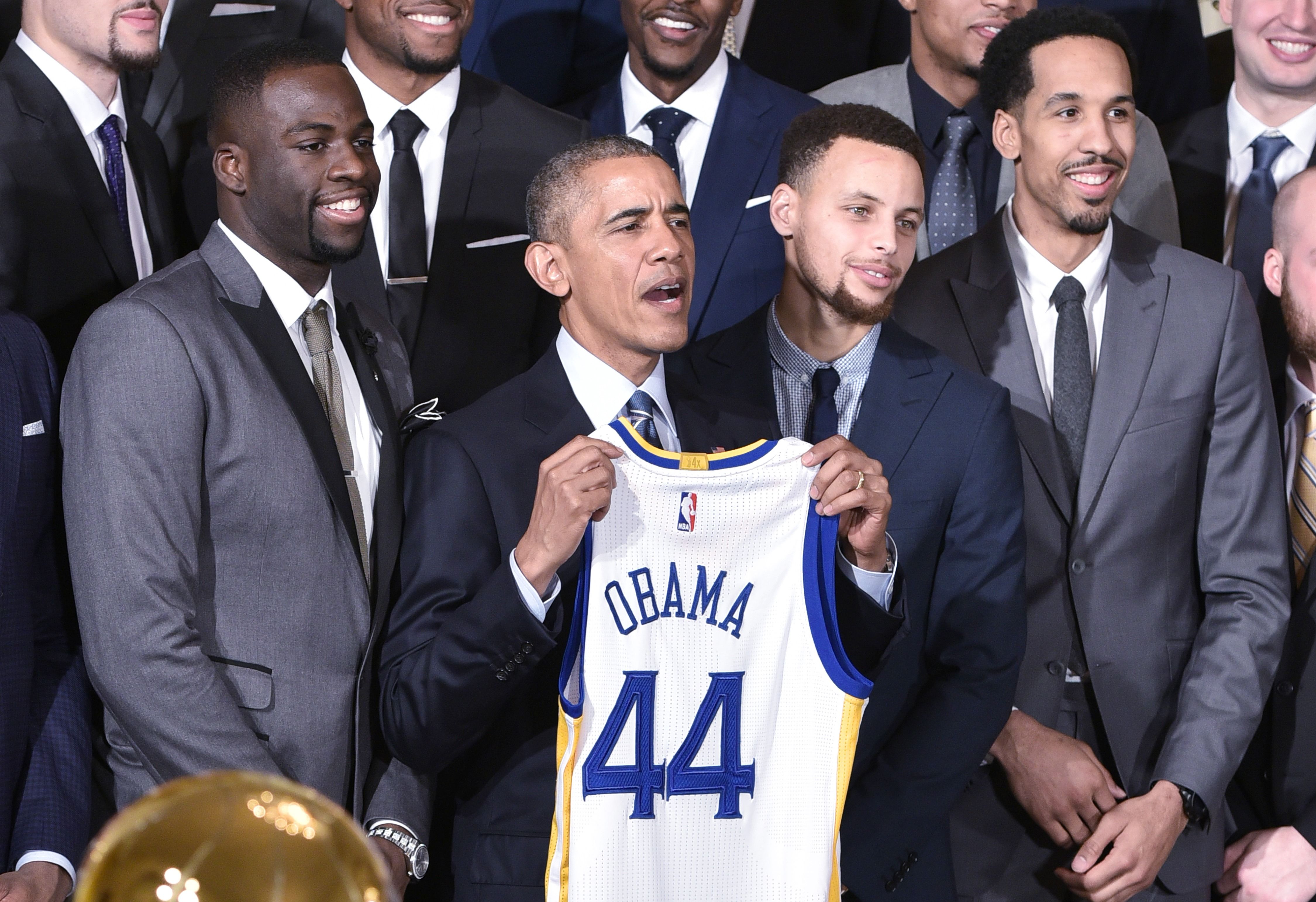 The Golden State Warriors' Draymond Green (left), who'll appear at an Axios event in New York today, celebrates the team's 2015 championship in the East Room with President Obama, Steph Curry (Obama's right) and Shaun Livingston (right). (Mandel Ngan / AFP / Getty Images)
If you're in New York today ... Jim VandeHei, Dan Primack and others from Team Axios will be discussing entrepreneurship and the future of work, as part of our Smarter Faster Revolution, with the Golden State Warriors' Draymond Green and other guests.
Please join us at 12:30 p.m. today (doors open for lunch at 11:45) at the Mandarin Oriental Hotel, 80 Columbus Circle. RSVP here.
At the event, we'll hear from two rising-star student journalists, and I traded ideas about the future of media with them:
Jemima McEvoy, 19, editor-in-chief of the Washington Square News at New York University (from Manchester, England):
"Everything is shorter and quicker now. Especially among the student demographic, it has become fairly obvious that people don't want to read 500 words on something that could be summarized."
"Every time our writers start working on a story, we ask ourselves: How can we incorporate multimedia into this? We constantly track the analytics for our website to see which type of stories people are clicking on."
"This media climate allows readers to be cutthroat, and that in turns forces us to become problem solvers and innovators."
Colin Sheeley​, 20, ​news editor of the Fordham Observer (from St. Paul):
"When I joined The Fordham Observer, the state of the university was at a flashpoint. ... [T]he university's practices on free speech and communication had recently come under fire from groups inside and outside the community."
"Now more than ever, we are looking to faster, more concise forms of journalism to reach our growing number of readers who are busier and more engaged than ever."
While predicting the future shape of journalism is a task far too great for me to take on in this article, there is no doubt in my mind that the Observer is an active contributor this smarter, faster revolution."
https://www.axios.com/newsletters/axios-am-43c4ddd9-04df-4525-8d60-566ae81fb90f.html?chunk=9#story9
10. 🥇Pyeongchang Olympics, in 10 images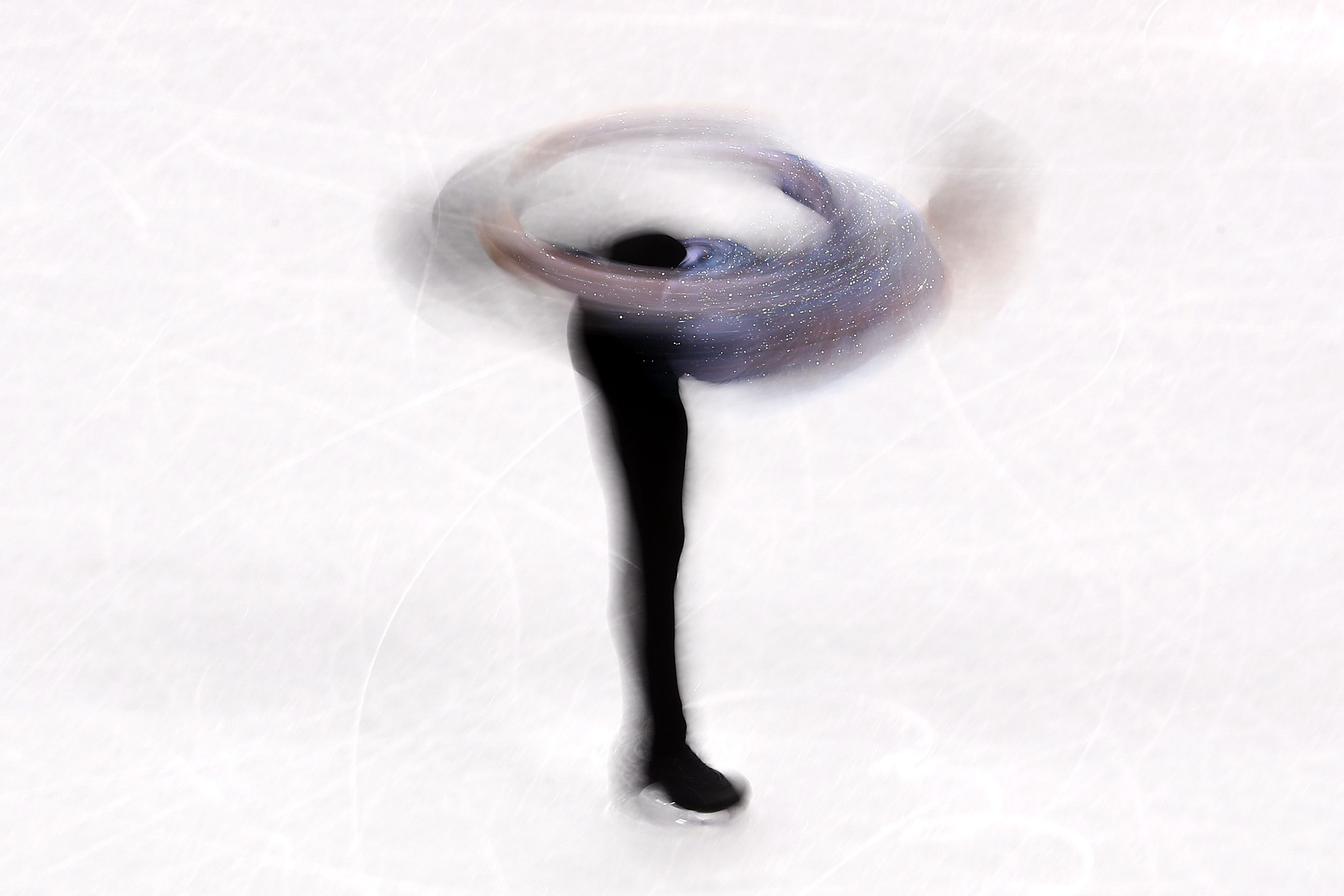 USA's Adam Rippon figure skates. (Dean Mouhtaropoulos / Getty Images)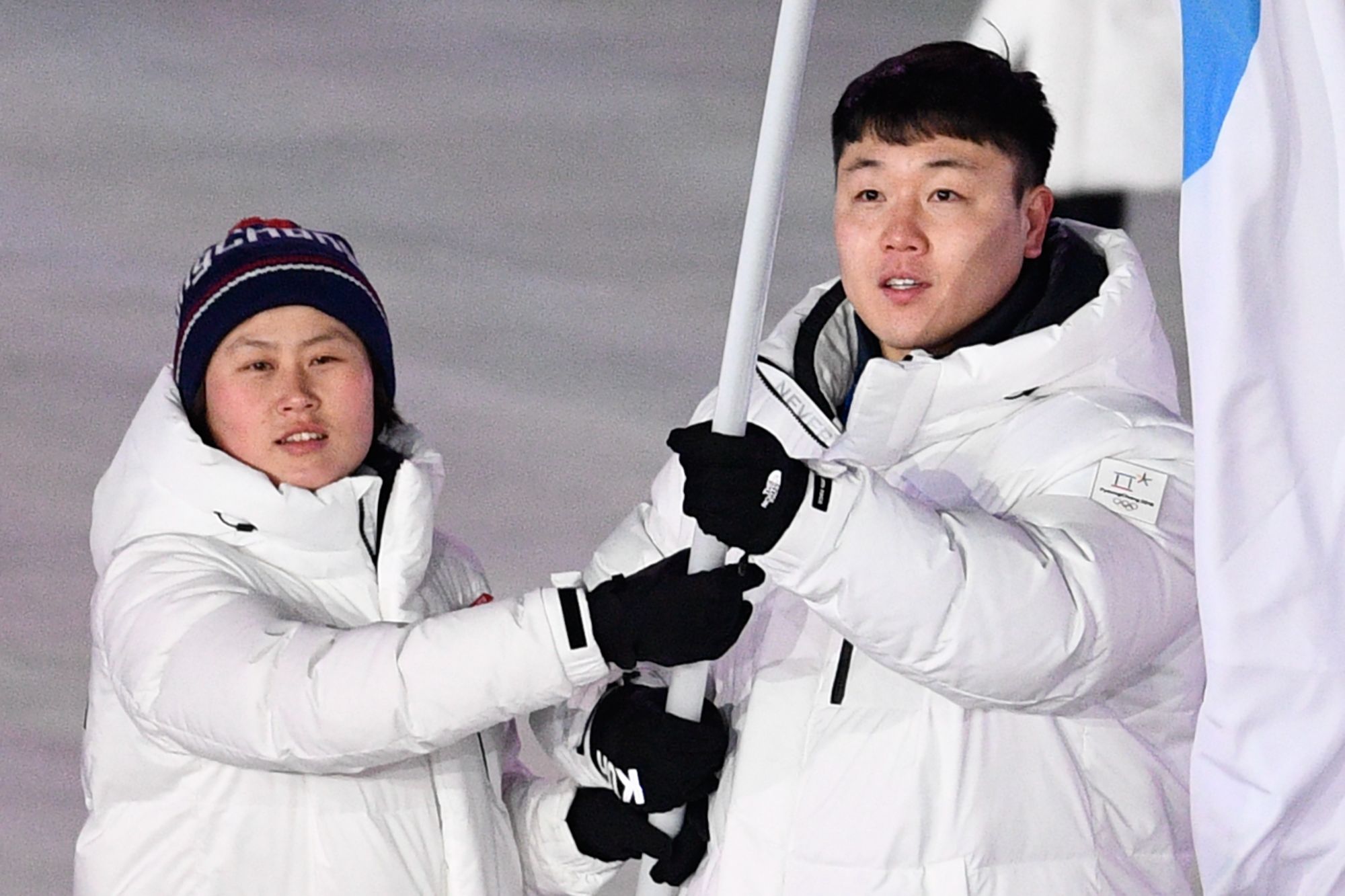 At the Opening Ceremony, Unified Koreas flagbearers — North Korean ice hockey player Hwang Chung Gum (left) and South Korean bobsledder Won Yun-jong — led the delegation parade. (Martin Bureau / AFP /Getty Images)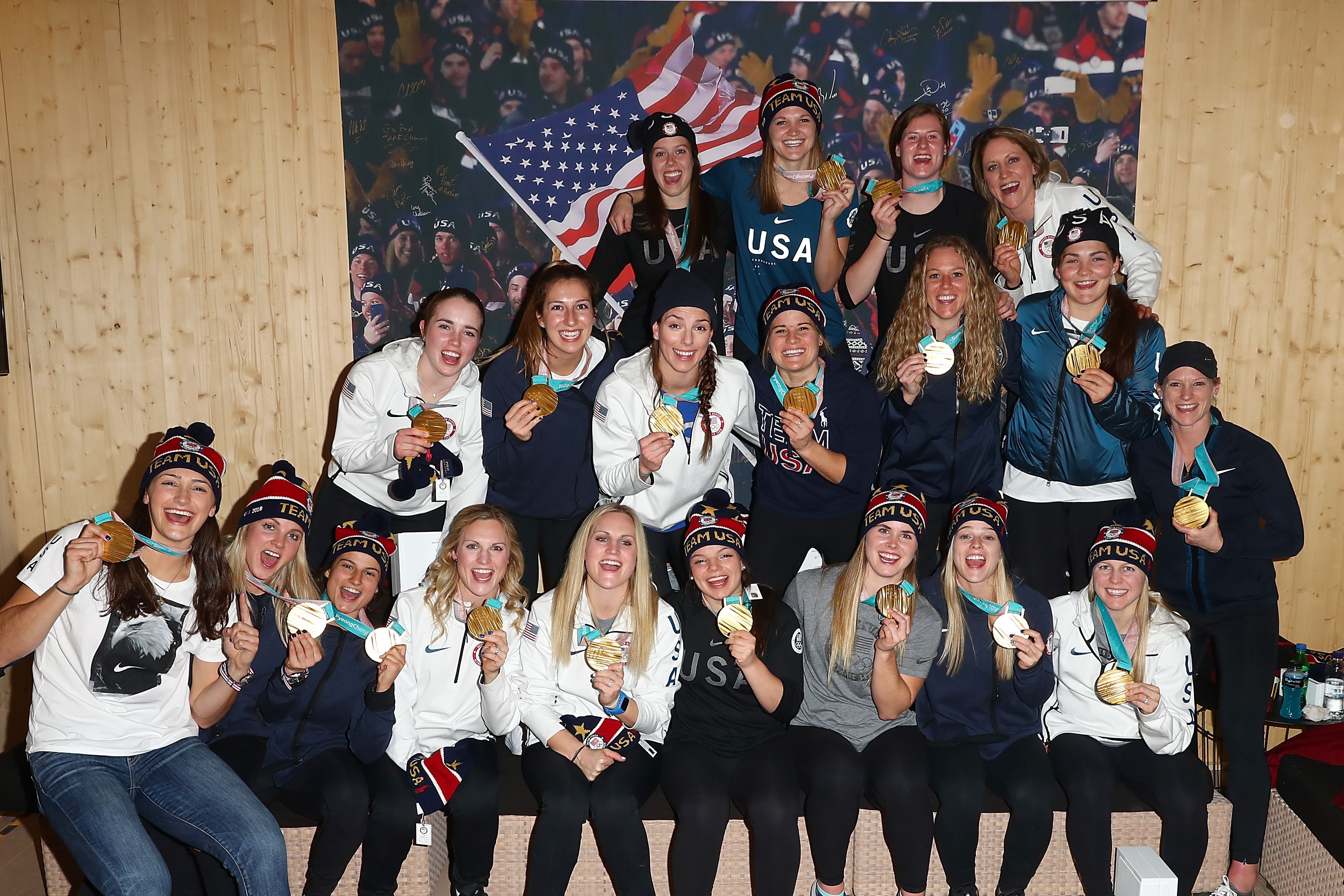 Gold-medal USA women's hockey team (Joe Scarnici / Getty Images for USOC)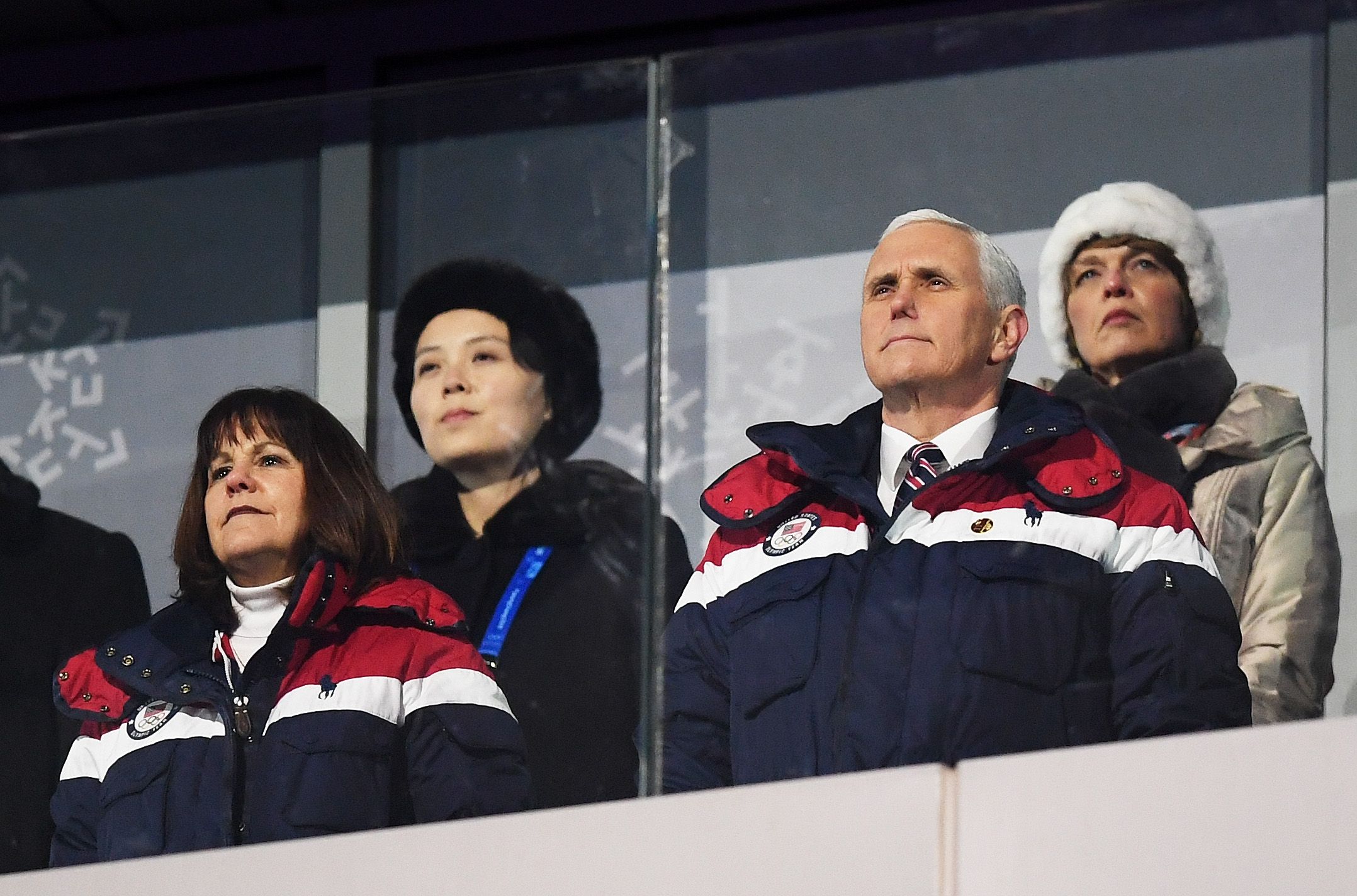 Vice President Pence watches the Opening Ceremony with the sister of North Korean Leader Kim Jong-un — Kim Yo-jong, over the shoulder of Karen Pence. (Matthias Hangst / Getty Images)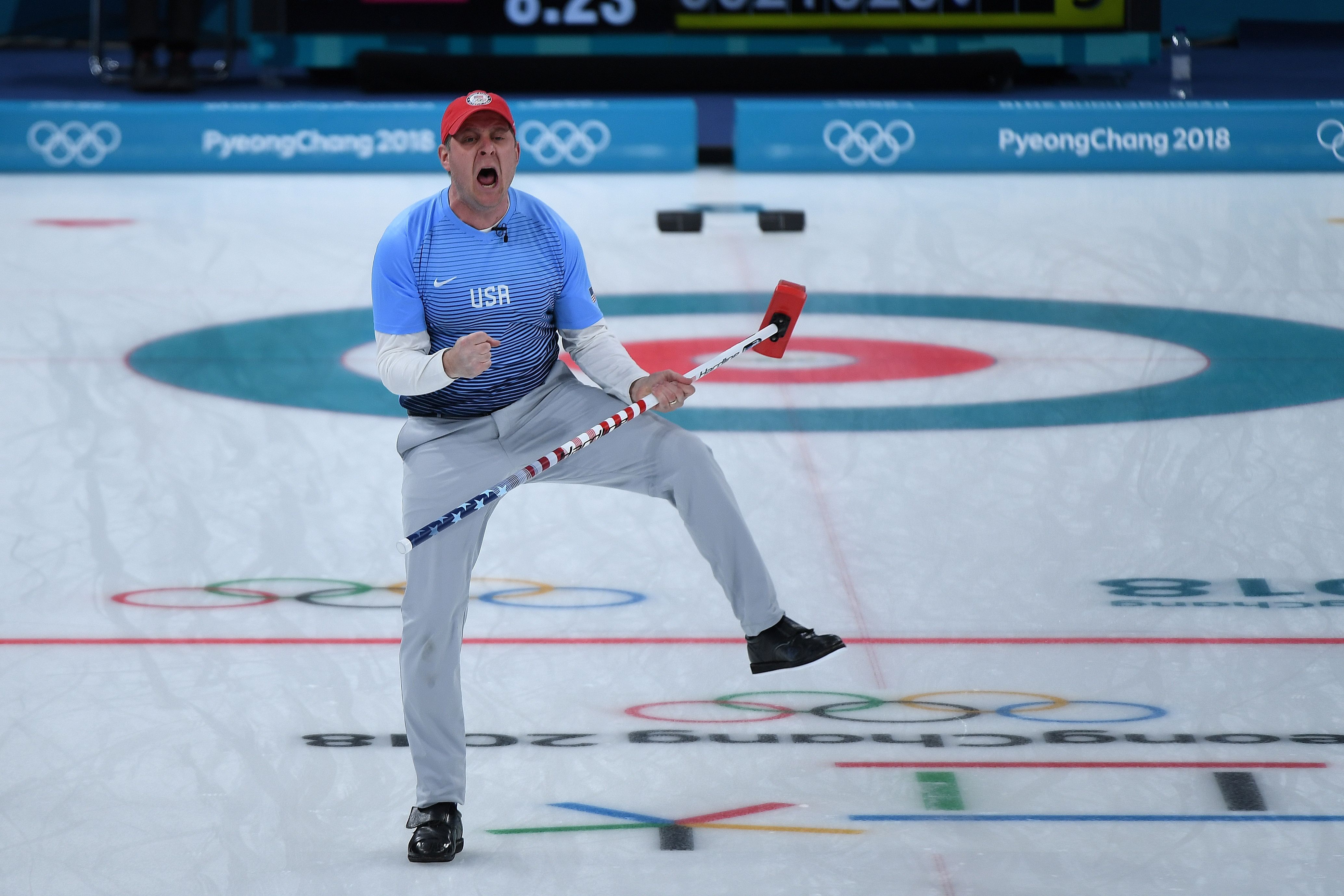 USA gold-medal curling skip John Shuster (Wang Zhao / AFP/ Getty Images)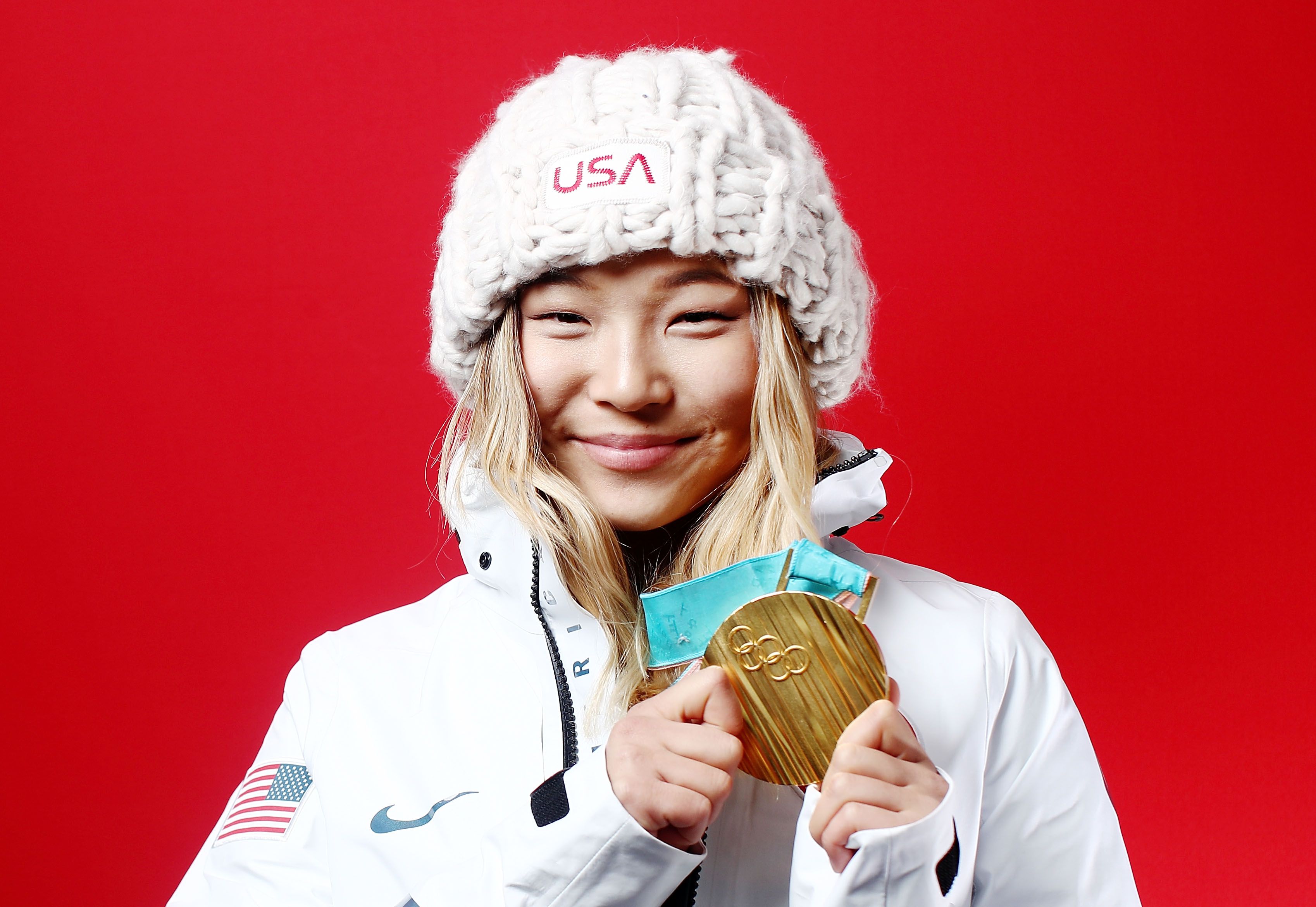 USA gold-medal snowboarder Chloe Kim (Marianna Massey / Getty Images)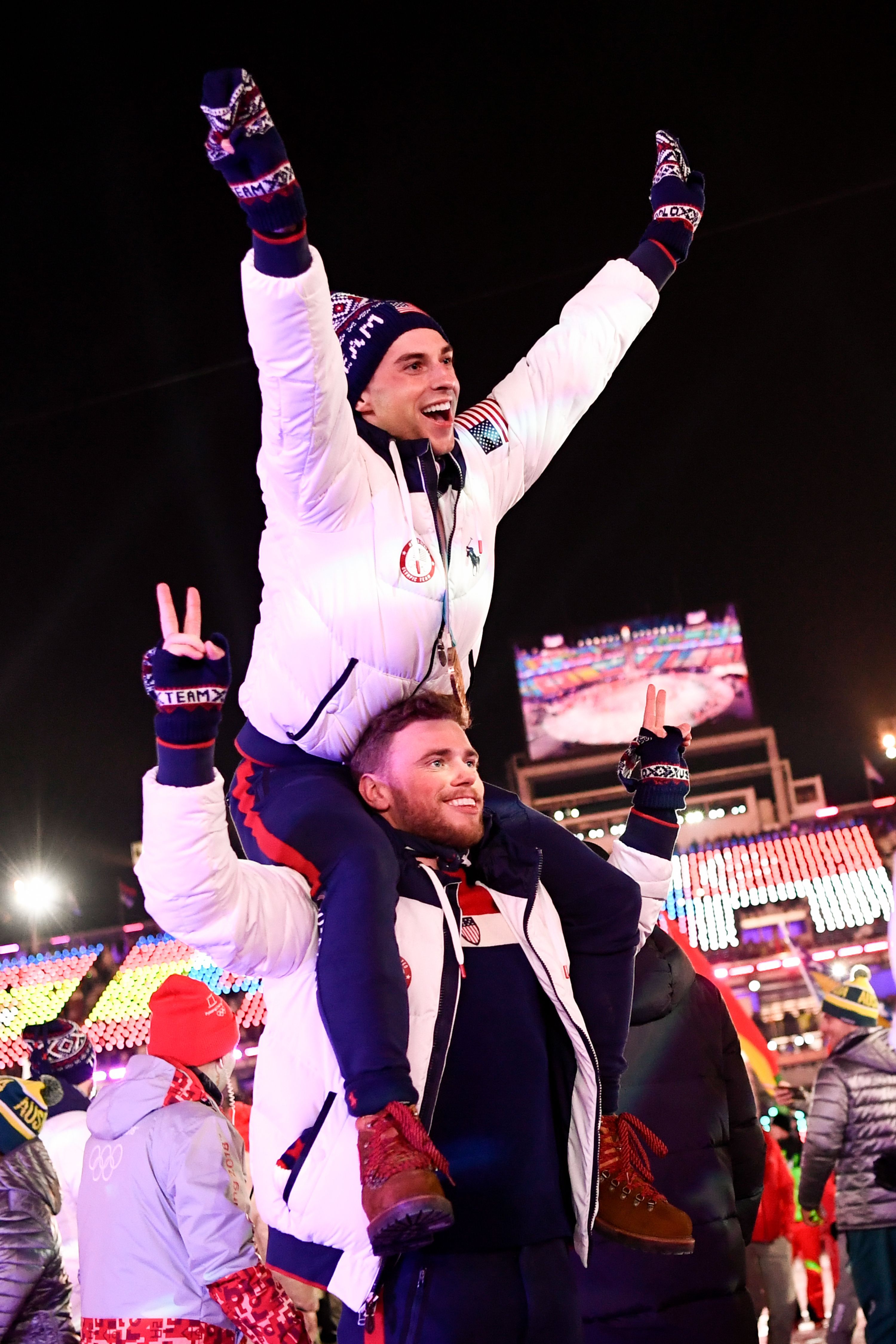 USA's Adam Rippon and Gus Kenworthy parade with delegations during the Closing Ceremony (Jonathan Nackstrand / AFP / Getty Images)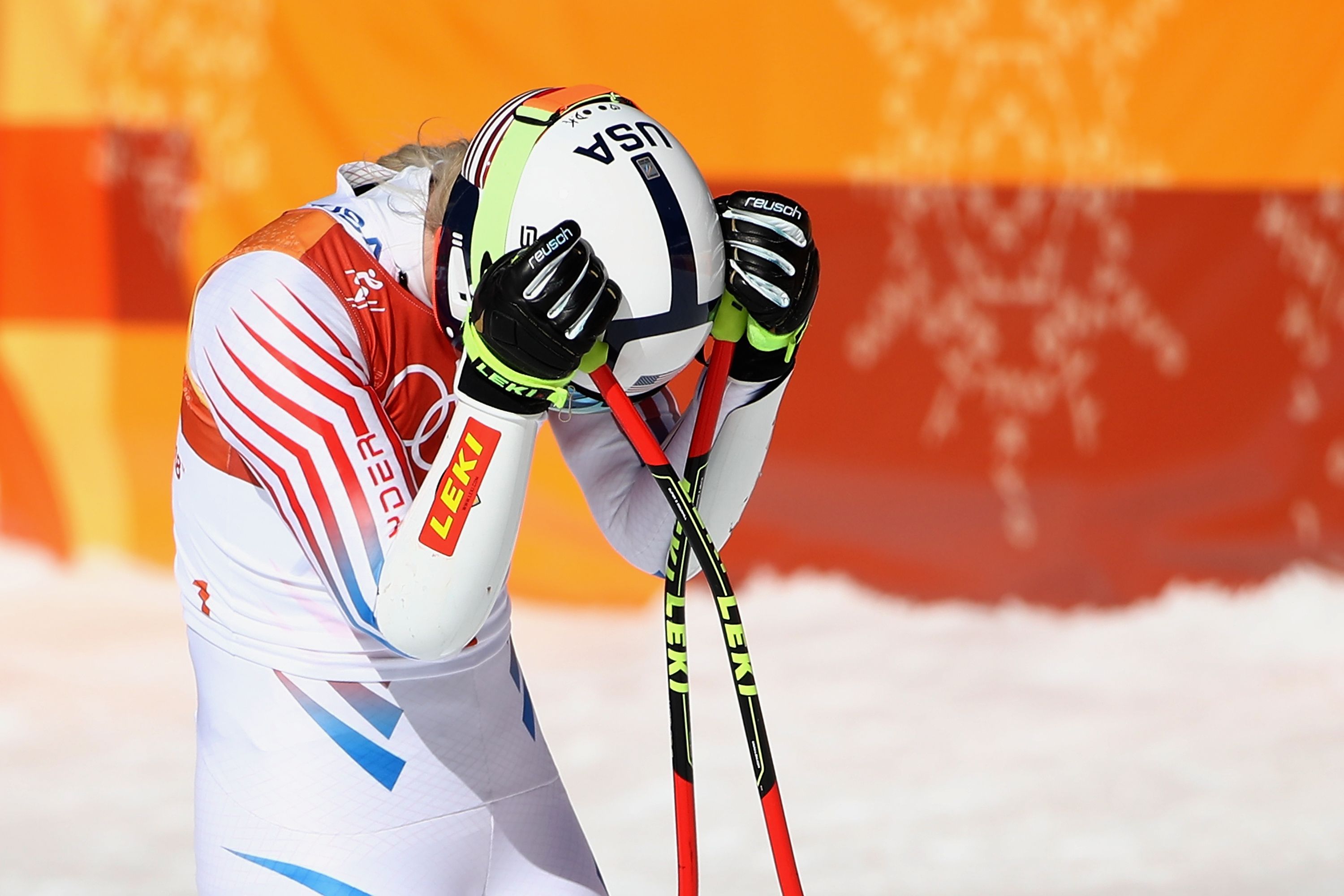 Disappointment for USA skier Lindsey Vonn (Ezra Shaw / Getty Images)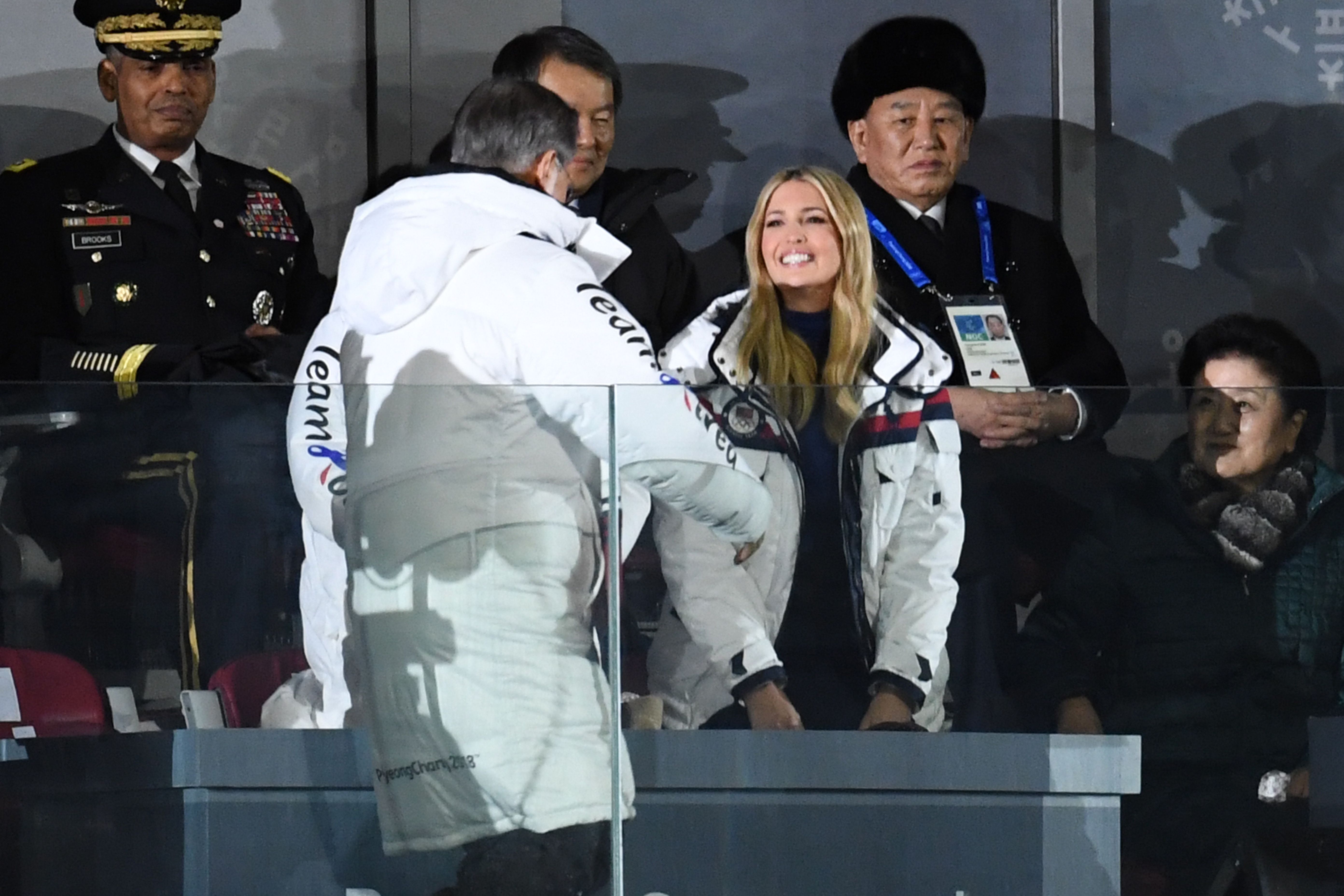 At the Closing Ceremony, Ivanka Trump sat in front of North Korean General Kim Yong-chol (wearing credential). (Wang Zhao / AFP / Getty Images)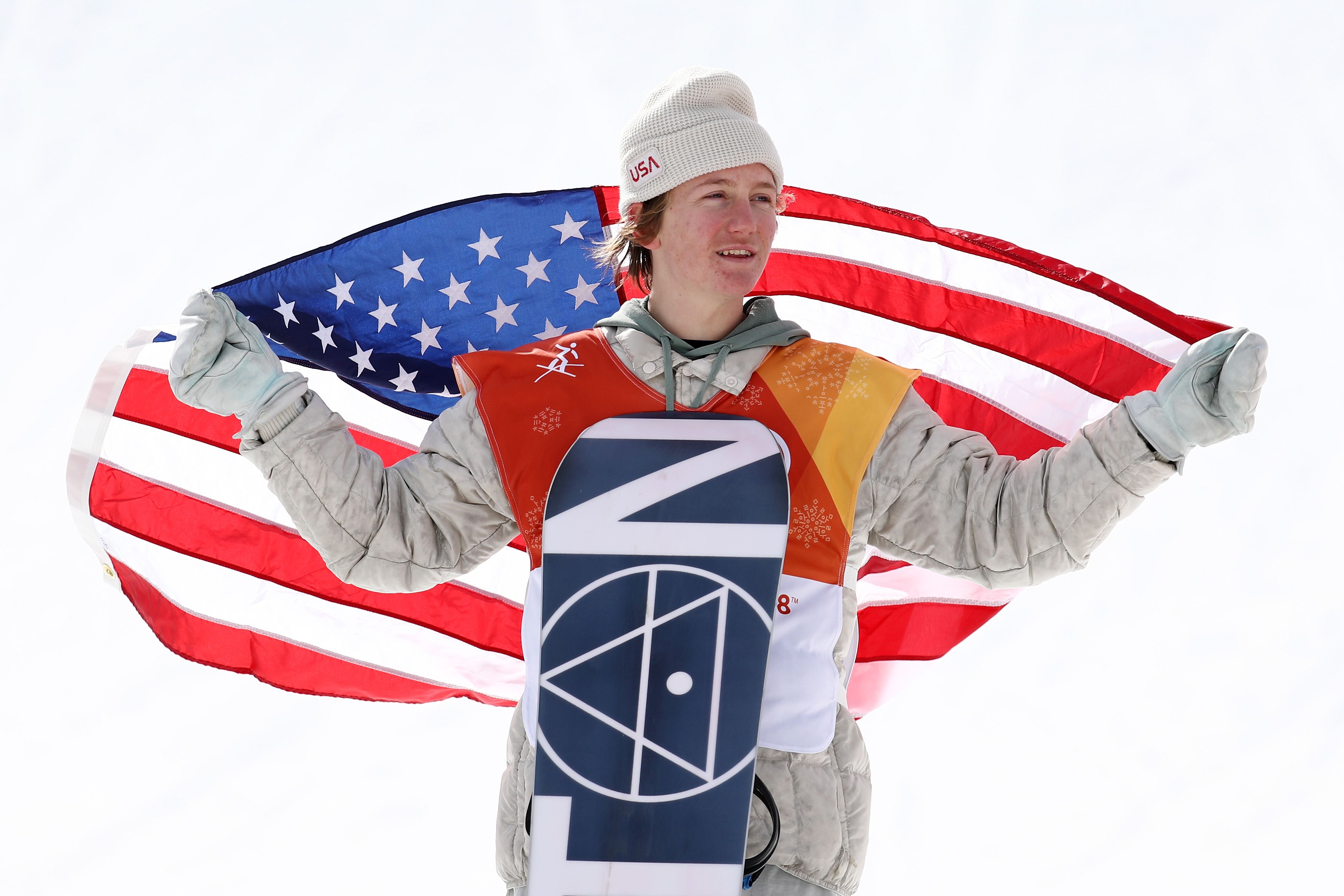 Gold-medal USA snowboarder Red Gerard (Clive Rose / Getty Images)