Axios AM
July 29, 2021
Happy Thursday! Smart Brevity™ count: 1,165 words ... 4½ minutes. Edited by Zachary Basu.
💊 Join Axios' Caitlin Owens and Sam Baker today at 12:30 p.m. ET for a Vitals "Check-Up" event on social determinants of health. Guests include Rep. Cheri Bustos (D-Ill.) and Dr. Mary T. Bassett, director of Harvard's FXB Center for Health and Human Rights. Register here.
1 big thing: Historic mega-growth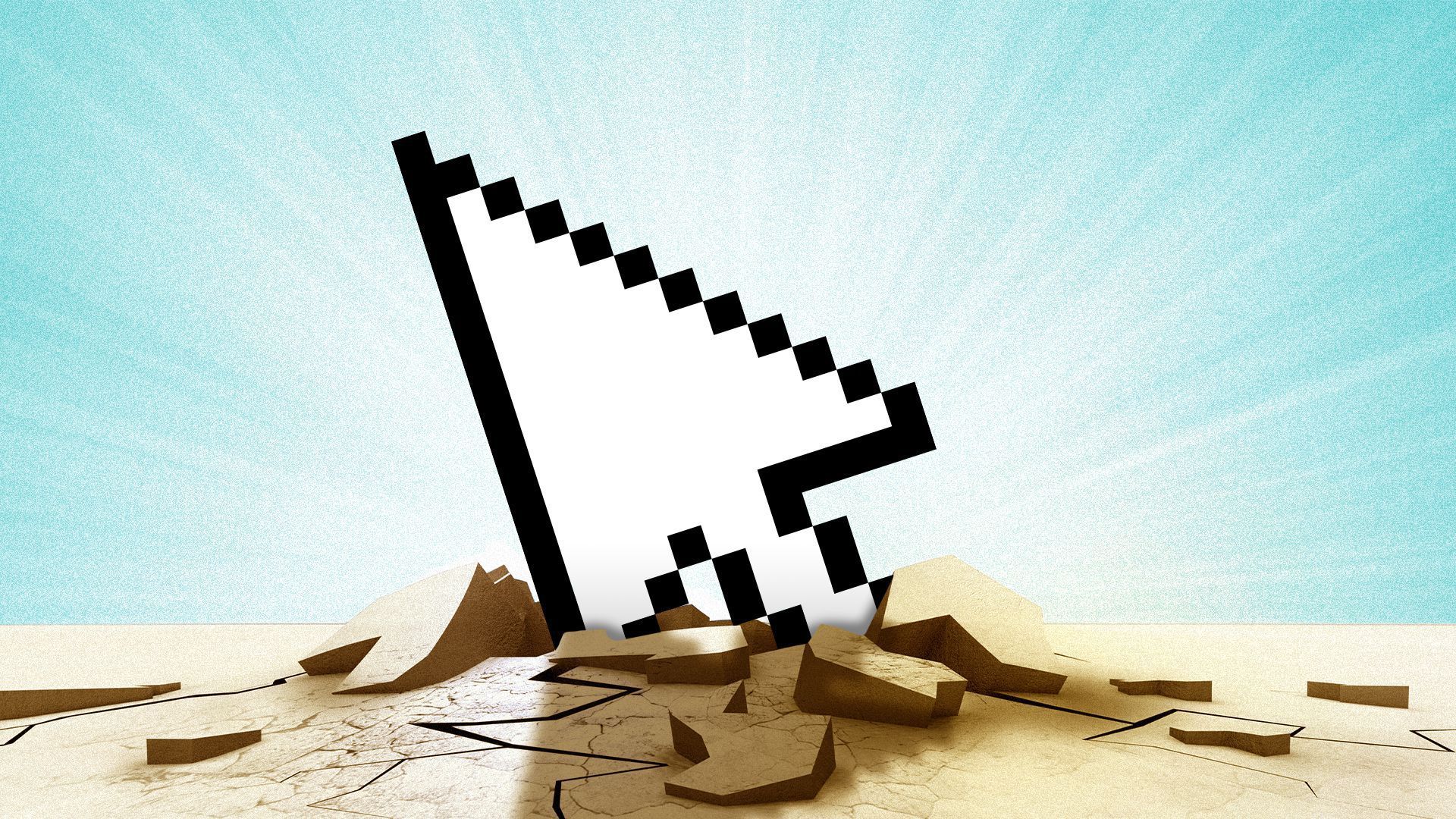 Never in the history of capitalism have the world's biggest companies grown as fast as the tech giants, Axios Capital author Felix Salmon writes.
Why it matters: A series of stunning earnings reports this week underscores the astonishing growth of a group of companies that were already some of the most profitable of all time.
The standard view from Wall Street to Silicon Valley has always been that fast growth is found in startups, while mature companies provide a much more reliable income stream. Today's tech giants, however, are growing at a pace any entrepreneur would covet.
As recently as 2017, Apple, Microsoft, Alphabet, and Facebook combined were worth less than $2 trillion. Today, Apple and Microsoft alone are each worth more than that. The five biggest tech giants (including Amazon) are now collectively worth $9.3 trillion.
2. New cash for Olympians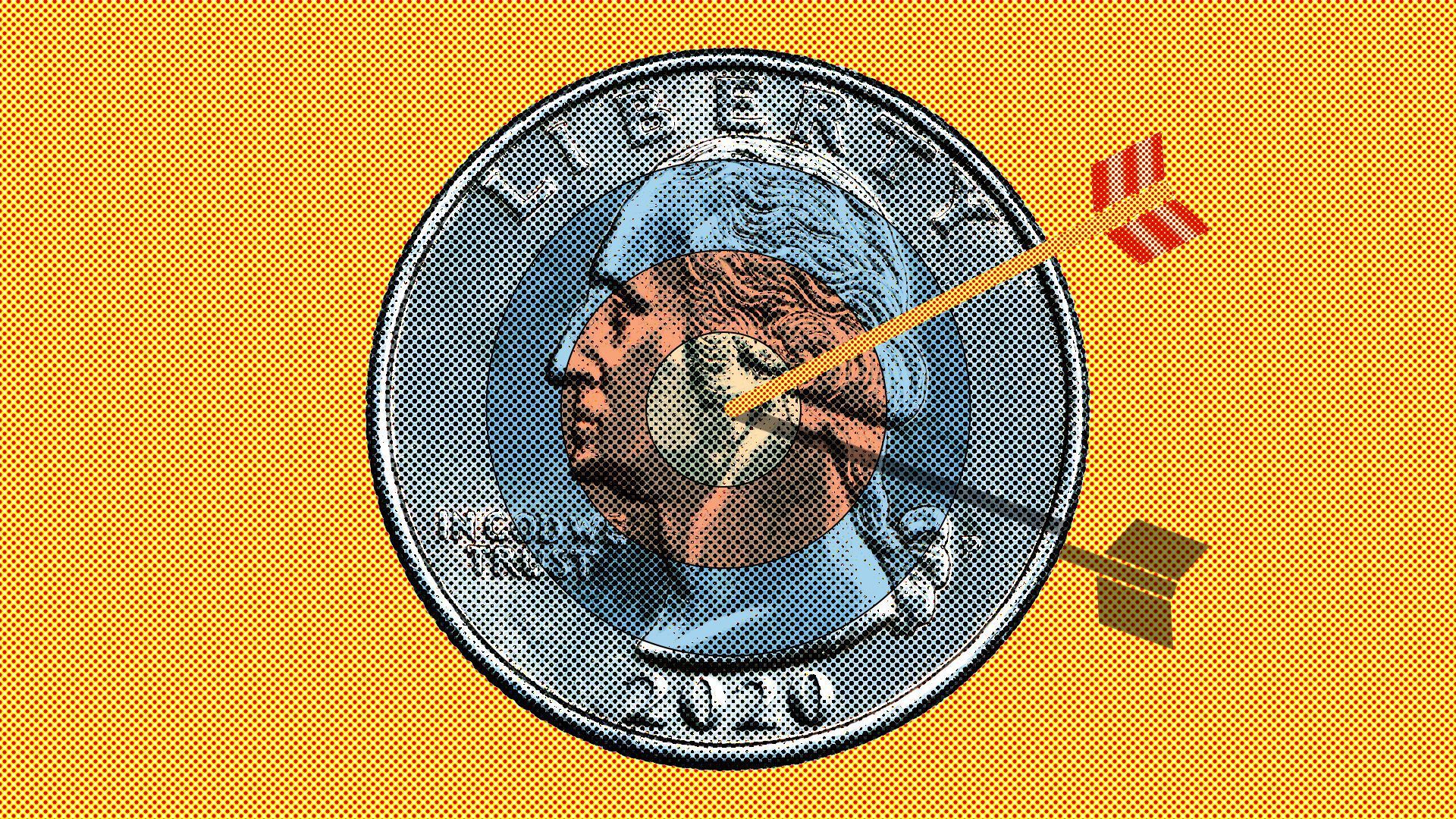 Despite the Olympics' heritage as the pinnacle for amateurs, Tokyo 2020 athletes are cashing in on more sponsorship deals than were allowed at past Games, Axios' Hope King reports.
Why it matters: Marketing deals are an important income stream for competitors, nearly 60% of whom say they're not financially stable. 
The IOC has gradually loosened restrictions around athlete marketing following years of pressure from Olympians and brands.
A 1991 rule tried to protect the exclusivity of the Games for official sponsors by prohibiting Olympians from being recognized by non-official Olympic sponsors during a "blackout" period before, during and after the Games.
Under updated rules, the blackout period has been lifted and Olympic athletes, trainers and officials can now "recognize" or thank personal sponsors during the Games on social media up to seven times. They can also be "recognized" by personal sponsors once.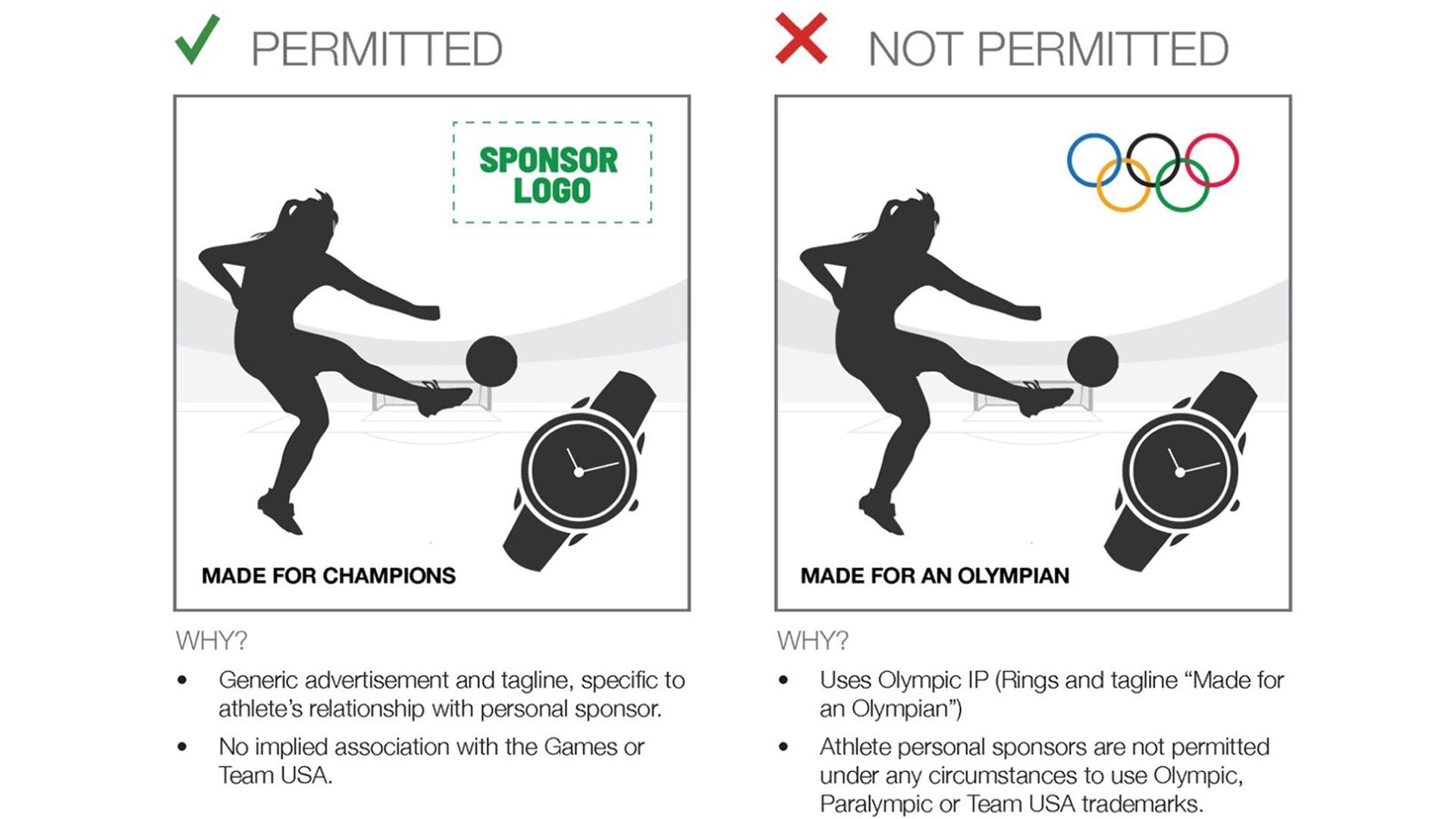 Even hashtags are defined in official guidelines.
OK: "Thank you @company for supporting my journey #personalbest #gold."
Not OK: "Thank you @company #TeamUSA" or "#Tokyo2020."
3. First look: Biden's bipartisan brand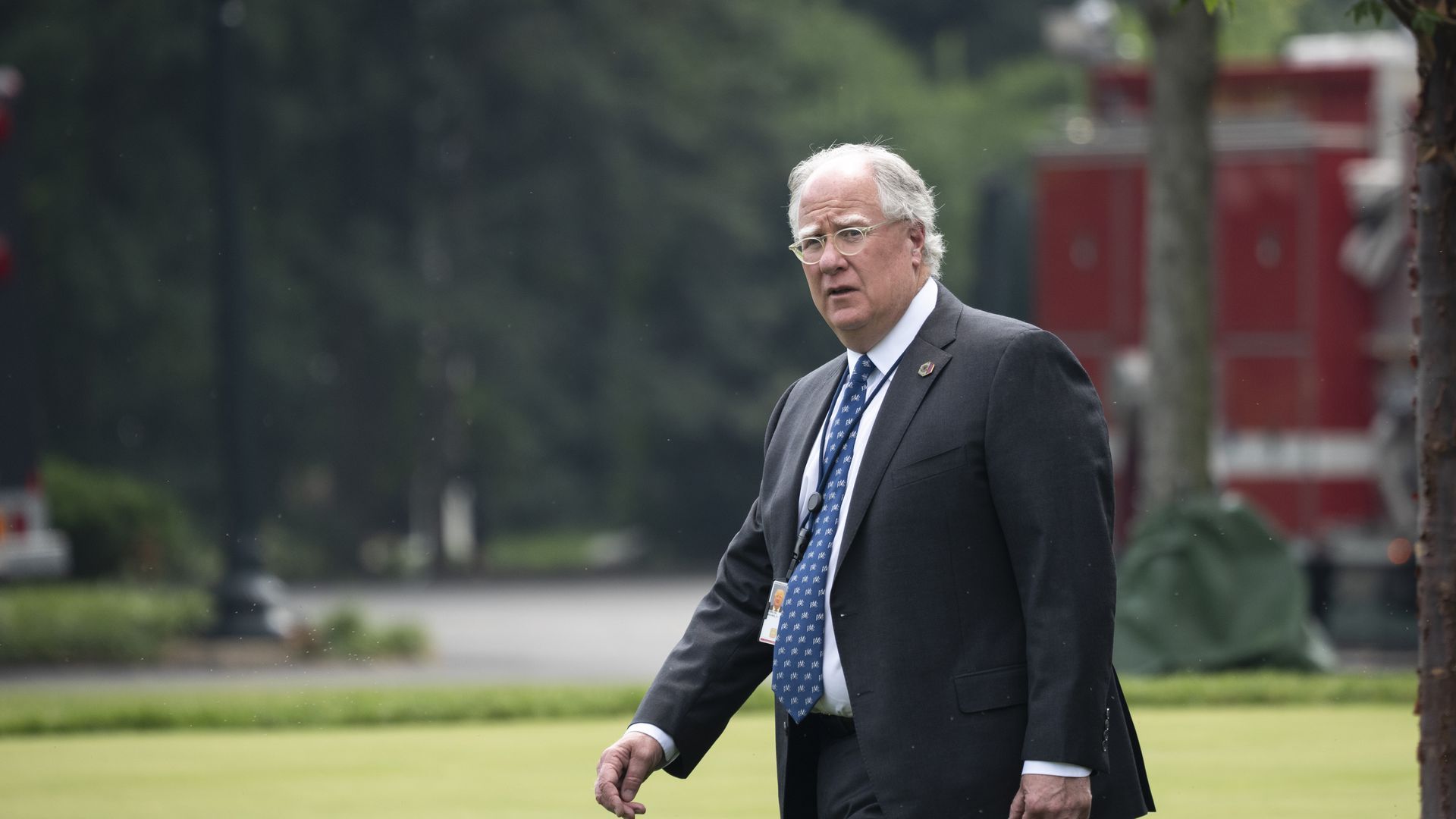 Mike Donilon, one of President Biden's closest advisers, argues in a White House memo that swing voters want Congress to embrace solutions where the two parties "meet in the middle," including the $1.2 trillion infrastructure deal that passed a Senate hurdle yesterday.
Why it matters: Biden has faced doubters — especially in his own party — about the feasibility of working with Republicans. But a core group of advisers, including Donilon, is convinced the president's political fortunes rest on his ability to transcend partisanship.
"President Biden ran on the message that we need to bring people together to meet the challenges facing our country and deliver results for working families," Donilon writes in his 3-page memo.
"While a lot of pundits have doubted bipartisanship was even possible," he continues, "the American people have been very clear it is what they want."
State of play: After months of negotiations, the Senate voted 67-32 yesterday on a procedural measure to move forward on the bipartisan agreement to repair roads, bridges and waterways.
The actual text still isn't drafted. The 60 votes needed for final Senate passage aren't assured.
The Senate bill would then face an uncertain future in the House.
Read the memo ... Share this story.
Go deeper: 2,100-word White House fact sheet on infrastructure deal, from electric buses to high-speed internet.
🕒 Happening today: President Biden will meet with 11 Democratic lawmakers at the White House to discuss the next steps for a pathway to citizenship for undocumented migrants brought to the U.S. as children, a White House official told Axios' Stef Kight. Go deeper.
4. Pic du jour: Portrait of power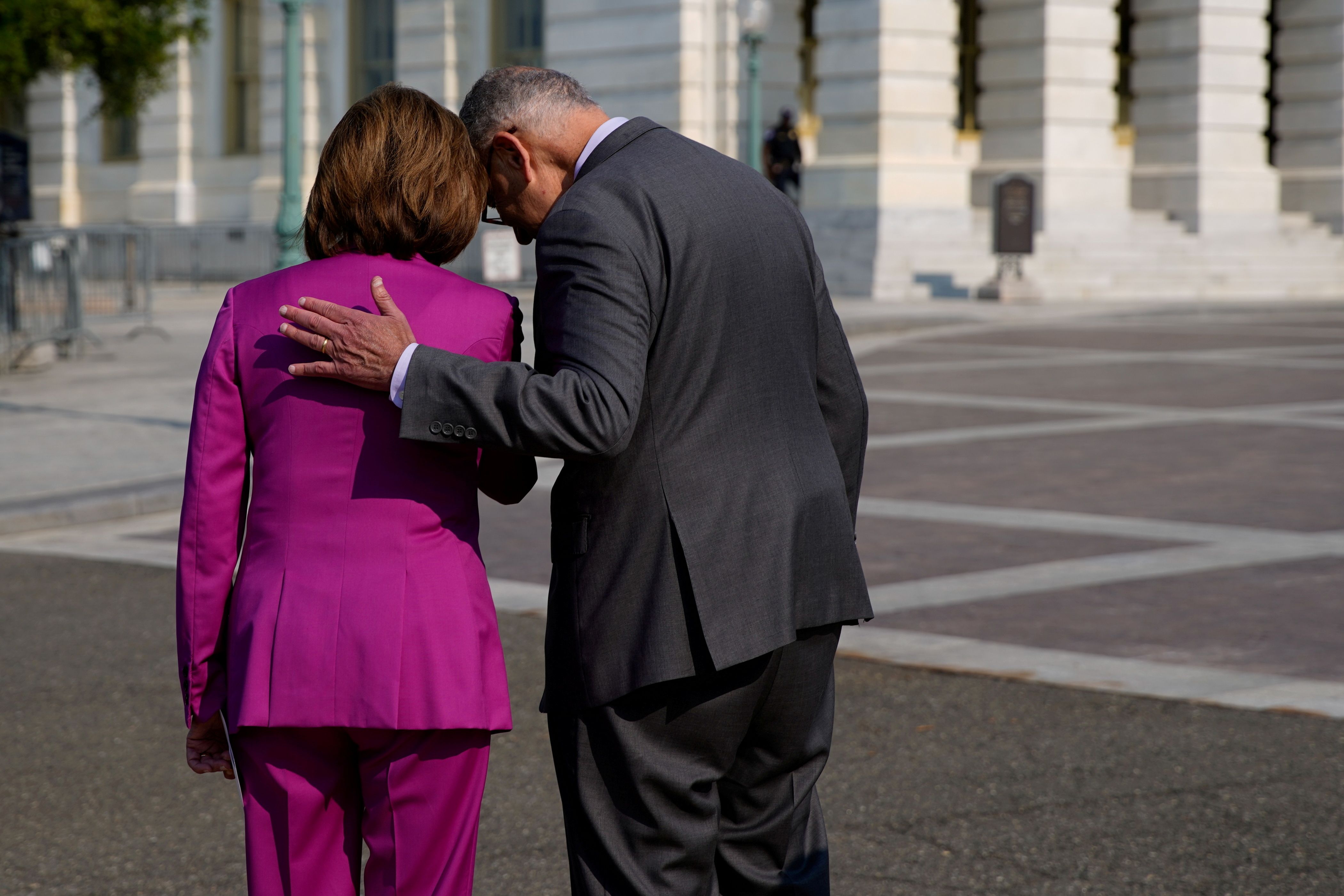 Speaker Pelosi and Senate Majority Leader Schumer speak before a news conference at the Capitol yesterday to urge action on climate change.
5. Robinhood IPO brings meme stock icon to Street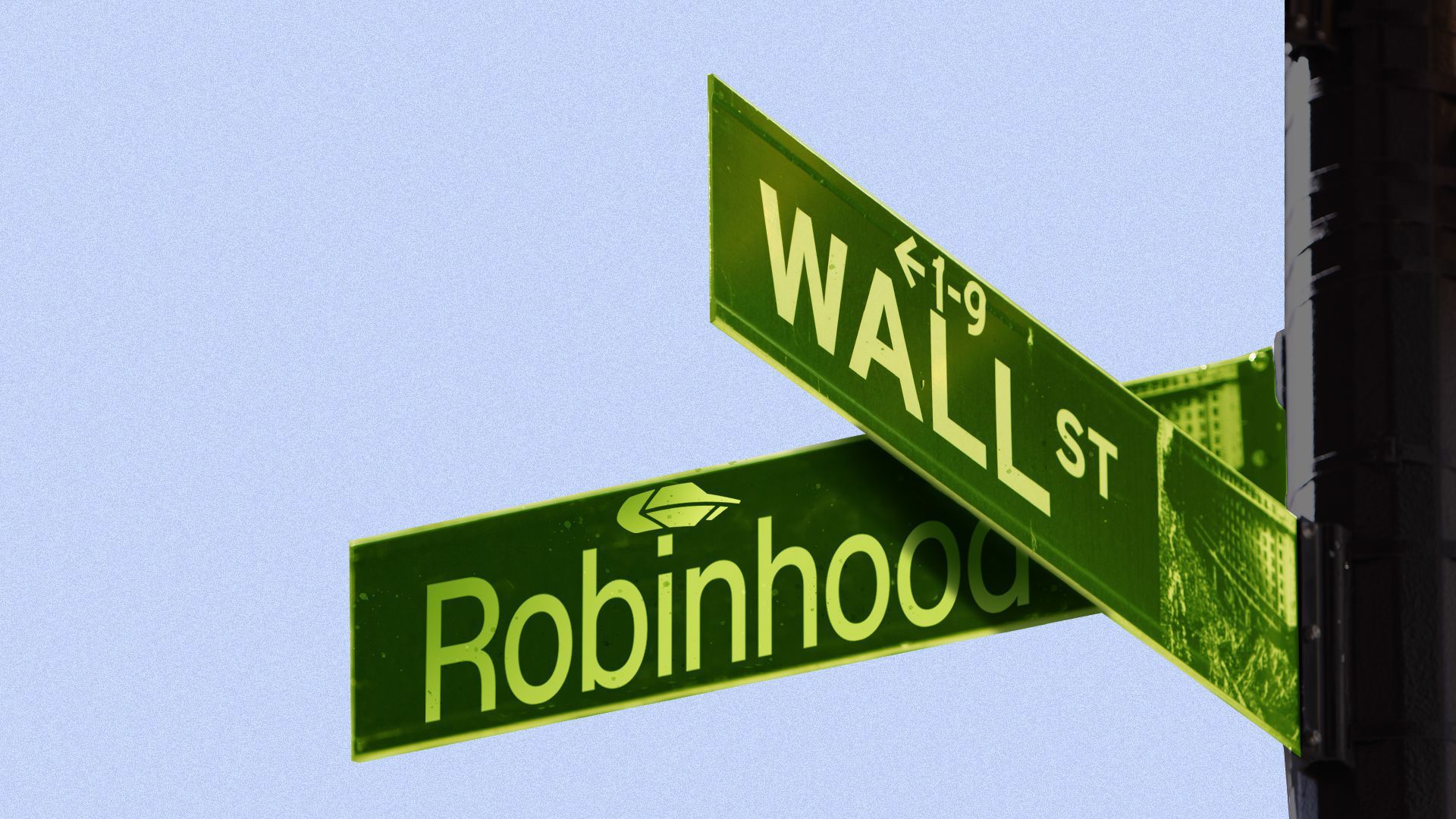 Today is the day everyone can begin buying and selling shares in Robinhood, which goes public on the Nasdaq after raising $1.89 billion in its initial public offering, Axios' Dan Primack and Kia Kokalitcheva report.
Why it matters: Robinhood is a proxy for the rise of retail investing, particularly among younger Americans. But it also has drawn regulatory and political scrutiny, and found itself in the crosshairs after users drove up the price of GameStop stock earlier this year.
The bull case: Robinhood has become synonymous with mobile, no-fee trading of stocks, options and cryptocurrencies. Business is booming.
Revenue soared more than 300% between the first quarter of 2020 and 2021, hitting $522 million. Annual revenue in 2020 was $959 million, up from just $277 million in 2019.
The bear case: The risk factor section of Robinhood's IPO filing is a whopping 75 pages long.
Robinhood is the subject of class action lawsuits tied to this past winter's meme stock trading frenzy, and regulatory lawsuits over alleged securities law violations.
The bottom line: 2021 has been the year of the retail investor. By this time tomorrow, we'll know how the market is reacting to that reality.
6. Stat of day: Remote work ... from bed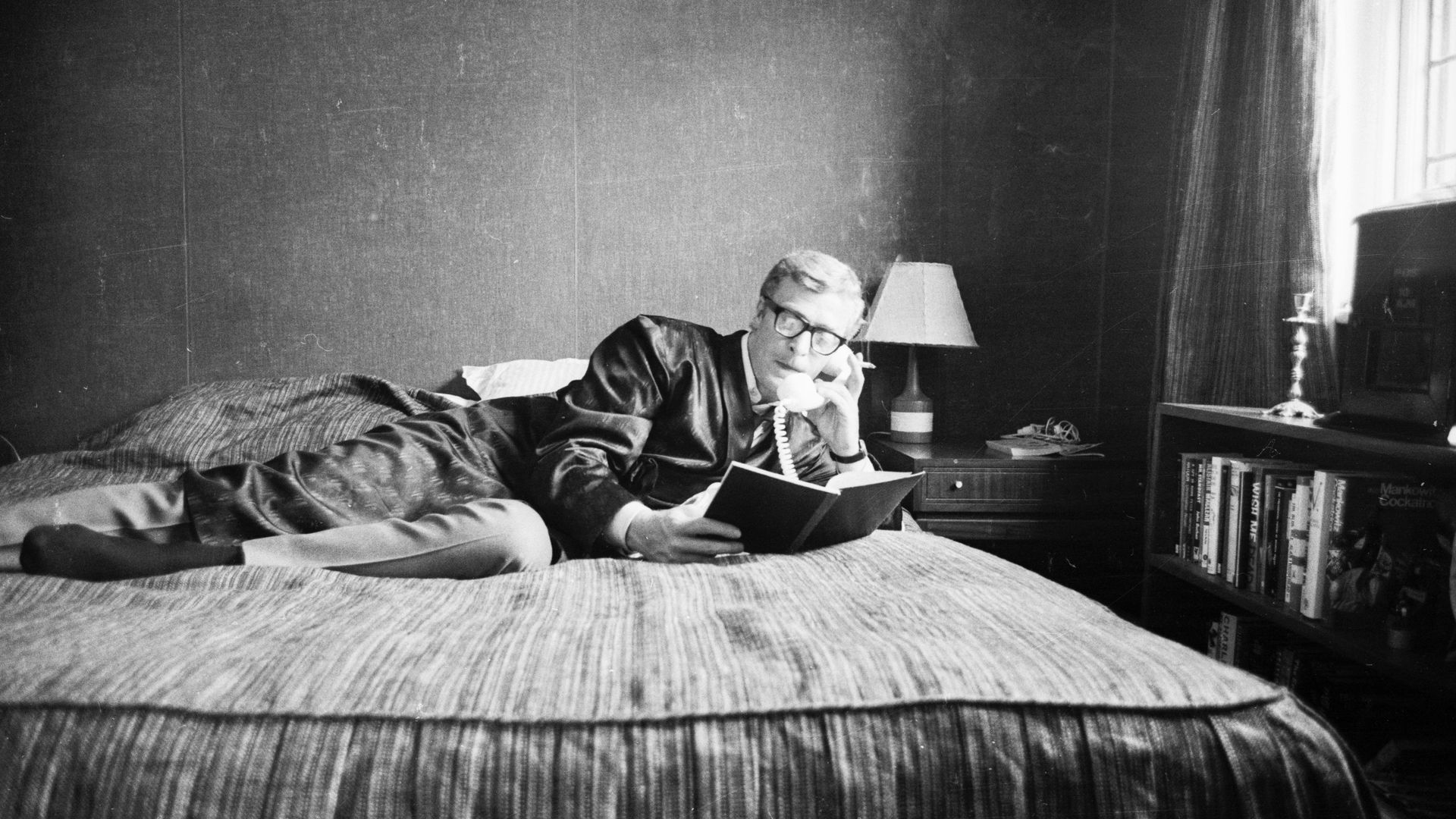 45% of U.S. teleworkers regularly work from the couch ... 38% from bed ... and 20% outside, Axios' Erica Pandey writes from a survey (1,520 Americans working from home) by home improvement marketing firm CraftJack.
7. Kushner to launch Miami investment firm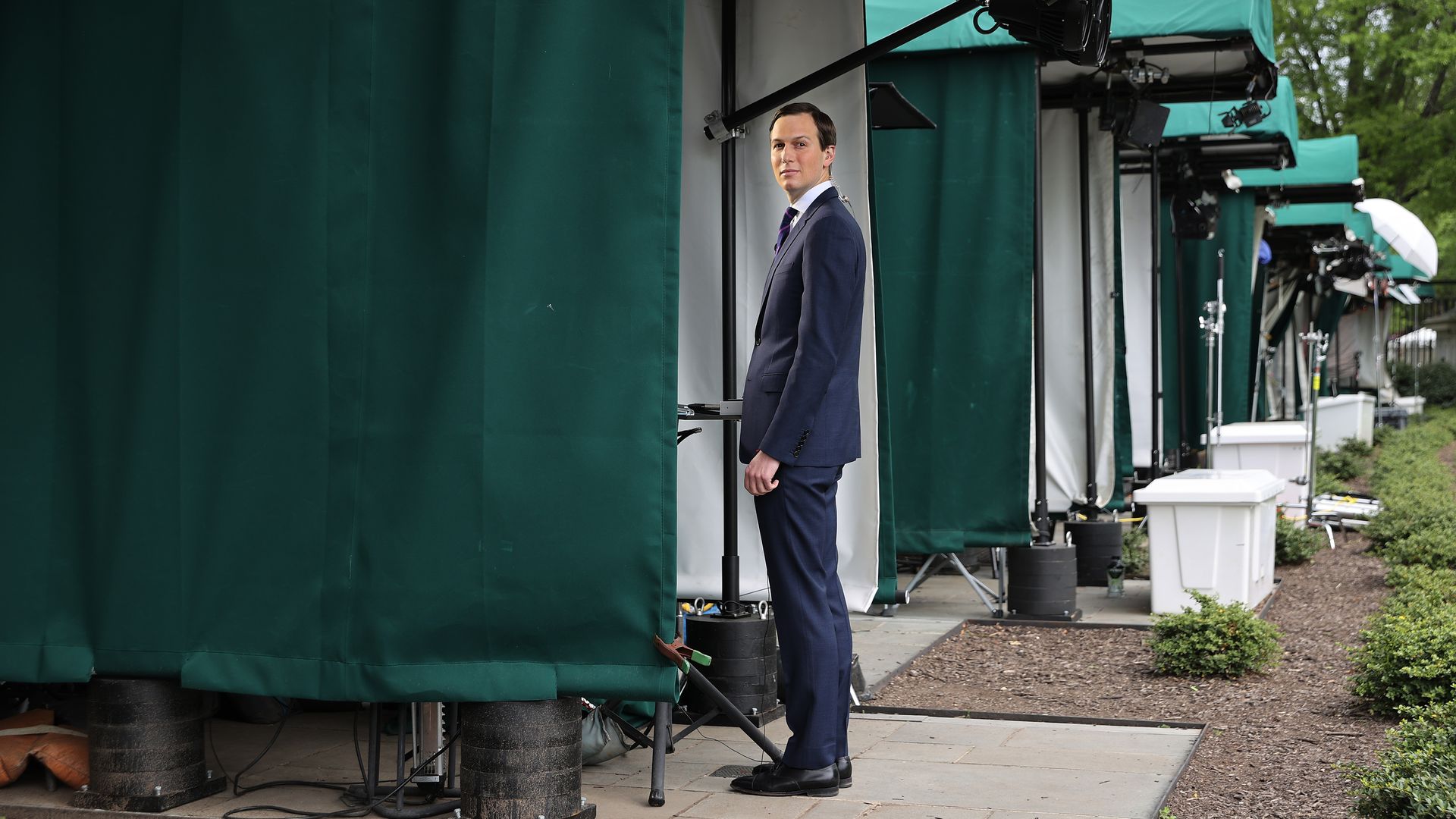 Jared Kushner is in the final stages of launching a Miami-based investment firm, Affinity Partners, with plans for an office in Israel later this year, Reuters reports.
Kushner helped broker normalization agreements between Israel and the United Arab Emirates, Bahrain, Sudan and Morocco, and had his hand in nearly every major White House portfolio.
He plans to use the new venture to "pursue regional investments to connect Israel's economy and India, North Africa and the Gulf," and has a book about the administration coming out early next year.
8. Remembering Ron Popeil: "Set it and forget it!"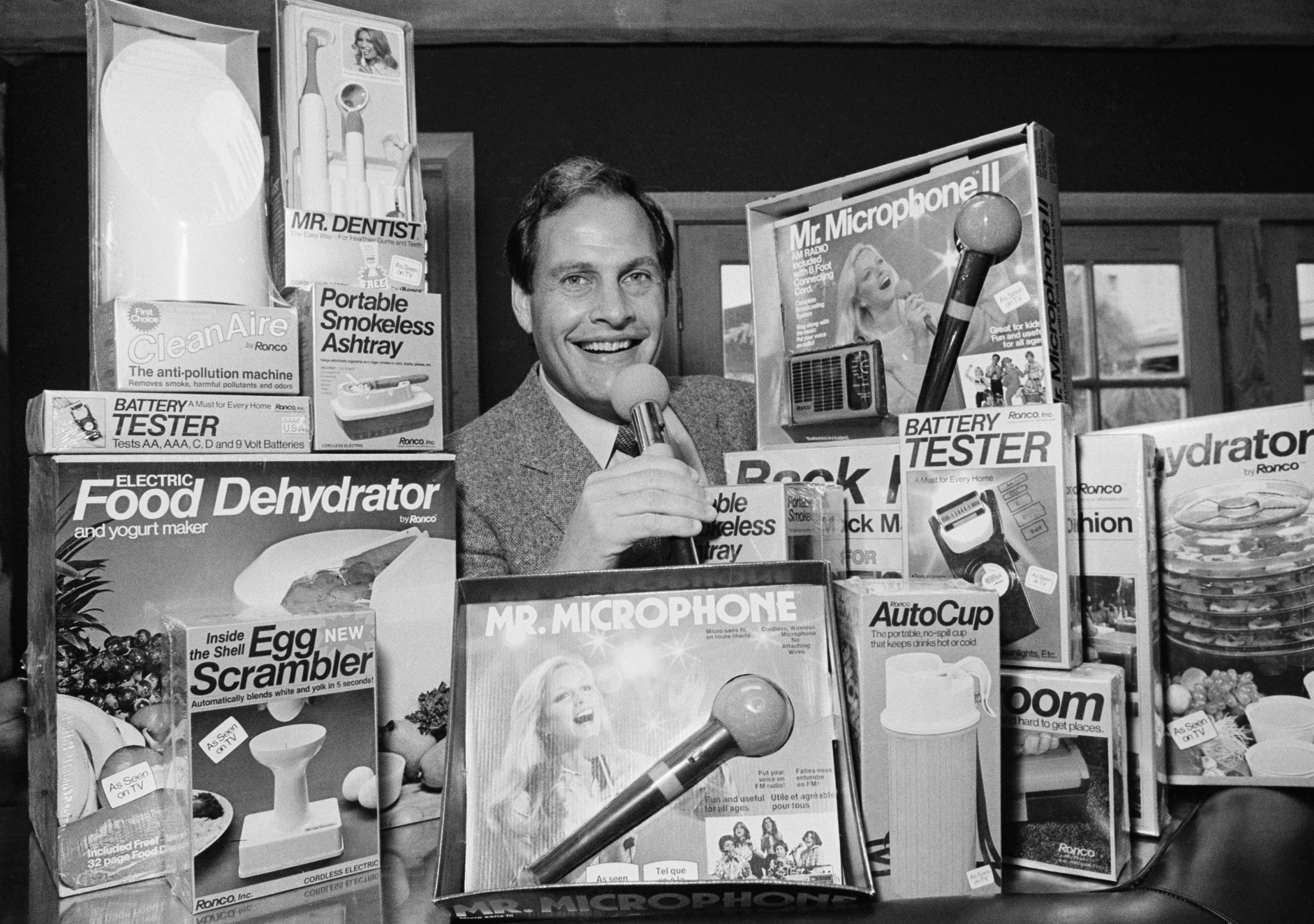 Ron Popeil — the TV pitchman and inventor known to generations of viewers for hawking the Veg-O-Matic, the Pocket Fisherman, Mr. Microphone and the Showtime Rotisserie and BBQ — died in L.A. at 86.
Popeil, whose novel products solved problems viewers didn't know they had, popularized the vernacular of late-night TV ads and infomercials, AP reports.
"Now how much would you pay?!" ... "Set it and forget it" ... "But wait — there's more!"
Building on an invention of his father's, the Chop-o-Matic, he marketed the slicing-and-chopping machine he called the Veg-O-Matic, sold by the company he founded and named after himself — Ronco.
Popeil suffused the 1970s with ads for products including the Popeil Pocket Fisherman — and Mr. Microphone, a then-groundbreaking wireless mic that was amplified through the nearest AM radio.
Dan Aykroyd sent him up on "Saturday Night Live" in 1976 with the "Bass-O-Matic." ("Without scaling, cutting or gutting!")
📬 Please invite your friends, family, colleagues to sign up here for Axios AM and Axios PM.