September 16, 2022
Happy Friday. Smart Brevity™ count: 1,477 words ... 5½ mins. Edited by Noah Bressner.
1 big thing: Musk was warned
Several of Elon Musk's friends privately warned him against trying to buy Twitter — once they realized that he wasn't joking around, Axios' Dan Primack and Erica Pandey write.
He didn't take the advice.
A new Axios podcast series just dropped! "How It Happened: Elon Musk vs. Twitter" — months in the making — features voices, reporting and expertise from across the Axios newsroom.
Why it matters: Musk's now trying to back out of his $44 billion agreement, with a trial set for next month in Delaware.
Some sources close to Musk say they don't doubt his sincerity about removing content restrictions on the platform. But they worried that he underestimated the headaches unique to Twitter.
Some confidants first learned about Musk's offer via his tweets.
LinkedIn co-founder Reid Hoffman, part of the so-called "PayPal Mafia" with Musk, remains confident in his friend's entrepreneurial prowess. He spoke to Erica for the new series.
Hoffman, whose venture capital firm declined Musk's offer to invest alongside him in Twitter, says: "I was one of the people who thought you couldn't do both Tesla and SpaceX and clearly was wrong ... Elon's right that Twitter needs innovation."
🎧 The first episode of "How It Happened: Elon vs. Twitter," released this morning, takes you through Musk's days at the dawn of the modern internet.
The series explores the collision between the world's richest man, and one of its most influential social media platforms.
Listen here ... Share this story ... Go deeper.
2. 🏠 Mortgage rates soar
Mortgage rates passed 6% for the first time since 2008, as an inflation-throttled economy squeezes homeowners and leaves potential buyers with few affordable options, Axios managing editor Javier E. David writes.
Why it matters: There's little relief in sight for renter or homeowner sticker shock. Inflation has put the Fed on the path to higher interest rates, even as the economy loses momentum.
🧠 What's happening: Rates are surging and home prices have fallen — but not enough for would-be homeowners to jump into a market that seems to have mostly downside.
🕶️ What we're watching: Eventually — but certainly not any time soon — the Fed will be able to declare its mission against inflation accomplished, even at the cost of forcing the economy into an outright recession.
That will nudge down mortgage rates, Melissa Cohn, regional vice president at William Raveis Mortgage, tells Axios by email.
But rates probably "won't go back to 3% — we would need another unwanted global crisis for that to happen."
3. Jan. 6 committee's October surprise
The House Jan. 6 committee plans to hold a hearing late this month and release early findings and recommendations before the election, Axios' Andrew Solender and Alayna Treene report.
Why it matters: Despite the panel's long-stated goal of avoiding perceptions of partisanship or politicization, a noisy October could impact the midterms.
The committee will meet virtually today to plan the rest of their schedule, including upcoming hearings, members told Axios.
"We sunset Dec. 31," Chairman Bennie Thompson (D-Miss.) told reporters this week.
👀 What we're watching: Members told Axios that while their final report will likely come after the election, plenty of news could be made before.
Thompson told Axios the time between an expected Sept. 28 hearing and the election "won't be a quiet period": "The goal is to have … some information pushed out, obviously, before the November election."
The panel may release its interim report in that window.
4. Covering America: Migrants on Martha's Vineyard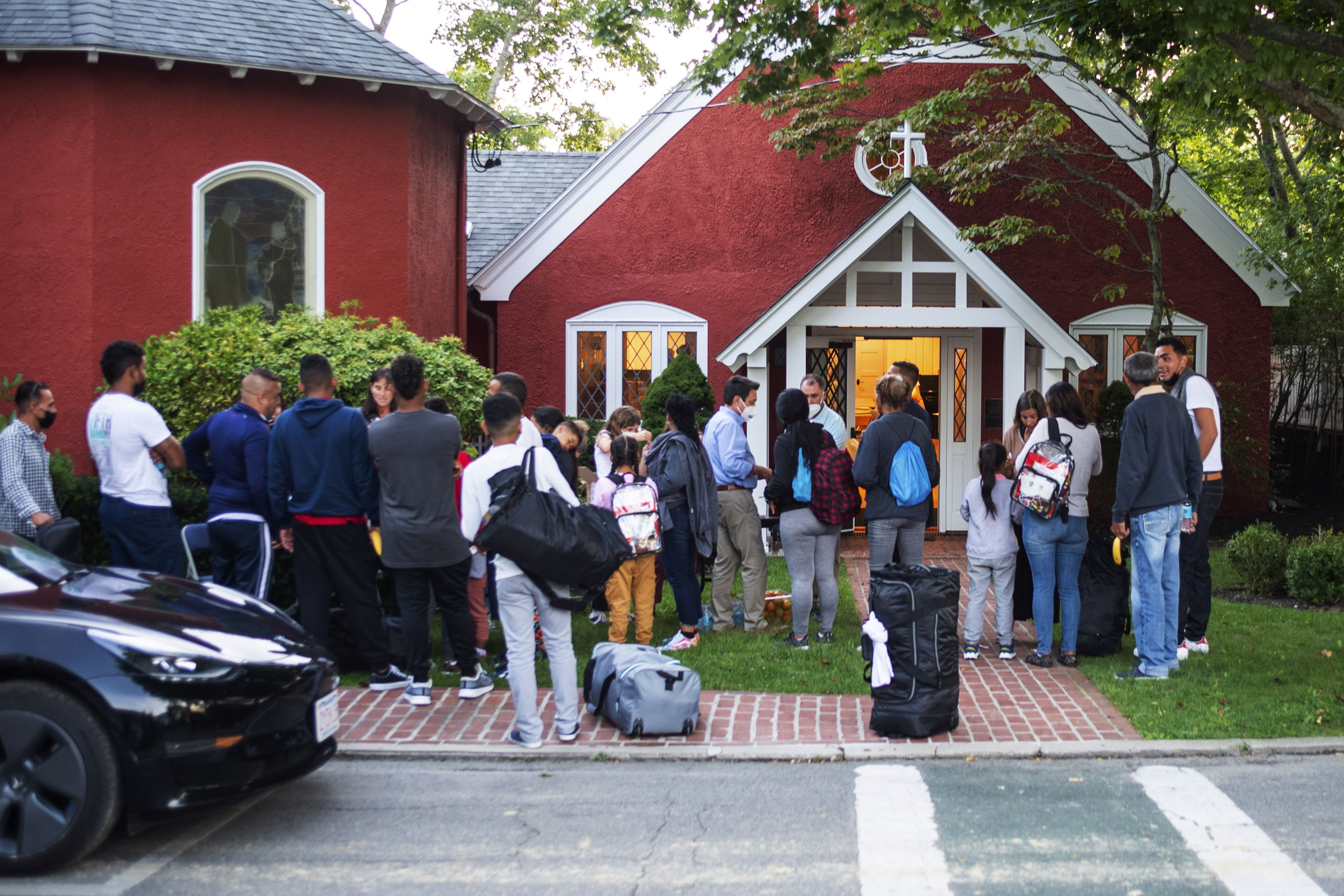 EDGARTOWN, Mass. — State leaders, local volunteers and attorneys are trying to figure out how to help asylum seekers who were flown Wednesday to Martha's Vineyard, a wealthy but small island with few resources to help them, reports Steph Solis of Axios Boston.
Roughly 50 people are packed into a homeless shelter at St. Andrew's Episcopal Church in Edgartown, after landing at Martha's Vineyard Airport.
Florida Gov. Ron DeSantis said two flights to Martha's Vineyard were part of an effort to "transport illegal immigrants to sanctuary destinations."
Volunteers brought food, water, diapers and clothing to the church, which was bustling with families, state legislators, interpreters and other volunteers.
🔭 Zoom out: The ordeal is the latest escalation in the GOP standoff with President Biden over immigration policies. Republican governors have moved migrants from border states to so-called sanctuary cities to try to force Democratic leaders to grapple with social safety-net issues.
One asylum seeker — Katiuska, from Caracas, Venezuela — says she was told the group was going to New York City. She was surprised to learn her plane was landing on Martha's Vineyard. Others said they believed they were heading to Boston, NPR reports.
Katiuska's husband, 35-year-old Pedro Torrealba, said he'll work any job he can find in the U.S. He said he worked two jobs in Venezuela and still didn't have enough money to feed his family of four.
What's next: Volunteers expect the asylum seekers at the church to be taken to another part of Massachusetts.
5. Trump warns of violence if indicted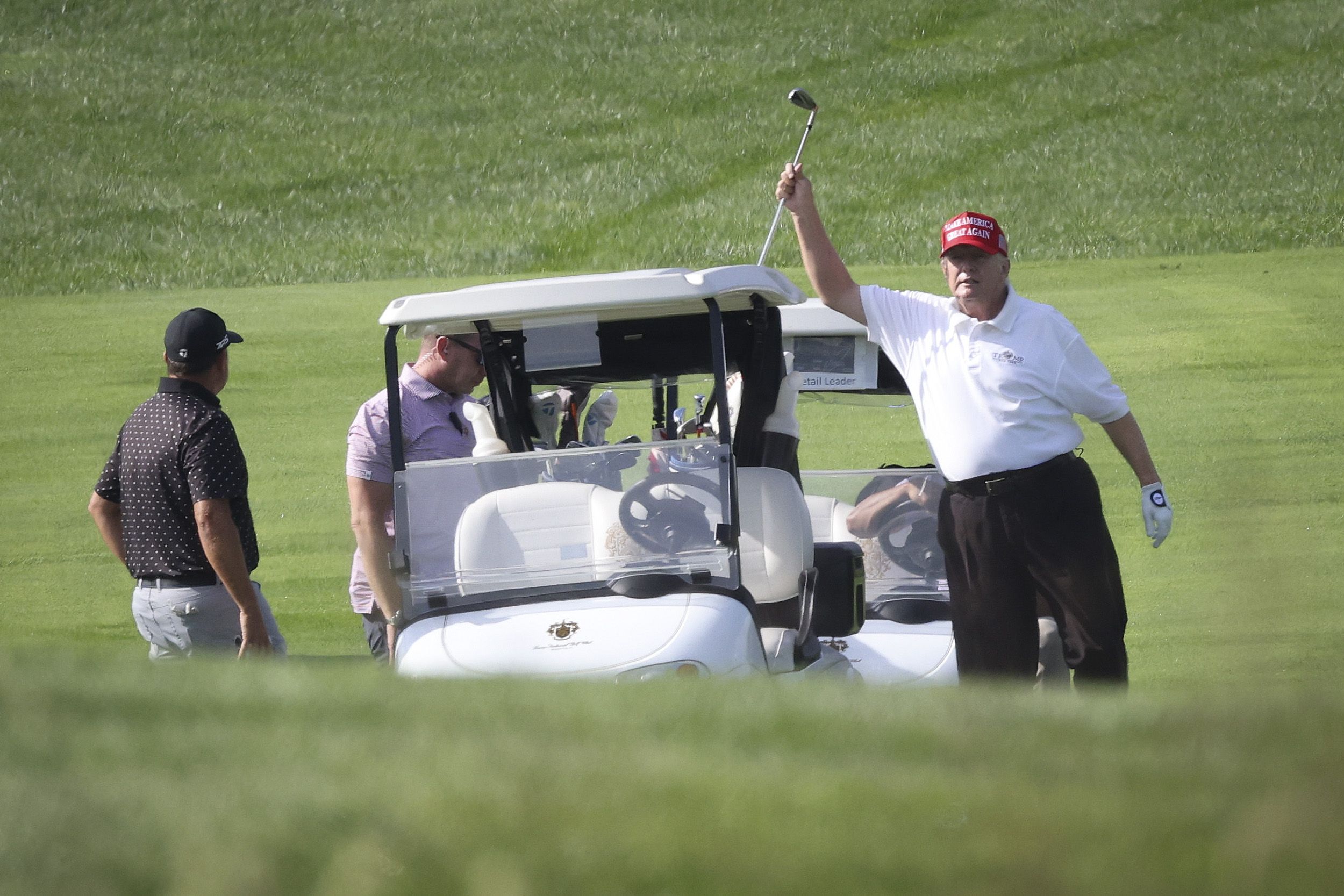 Former President Trump said that if he were indicted, "I think you'd have problems in this country the likes of which perhaps we've never seen before."
"That's not inciting," Trump told conservative radio host Hugh Hewitt. "I don't think the people of this country would stand for it ... [I]t would just tear this country apart."
6. Auto show gets airborne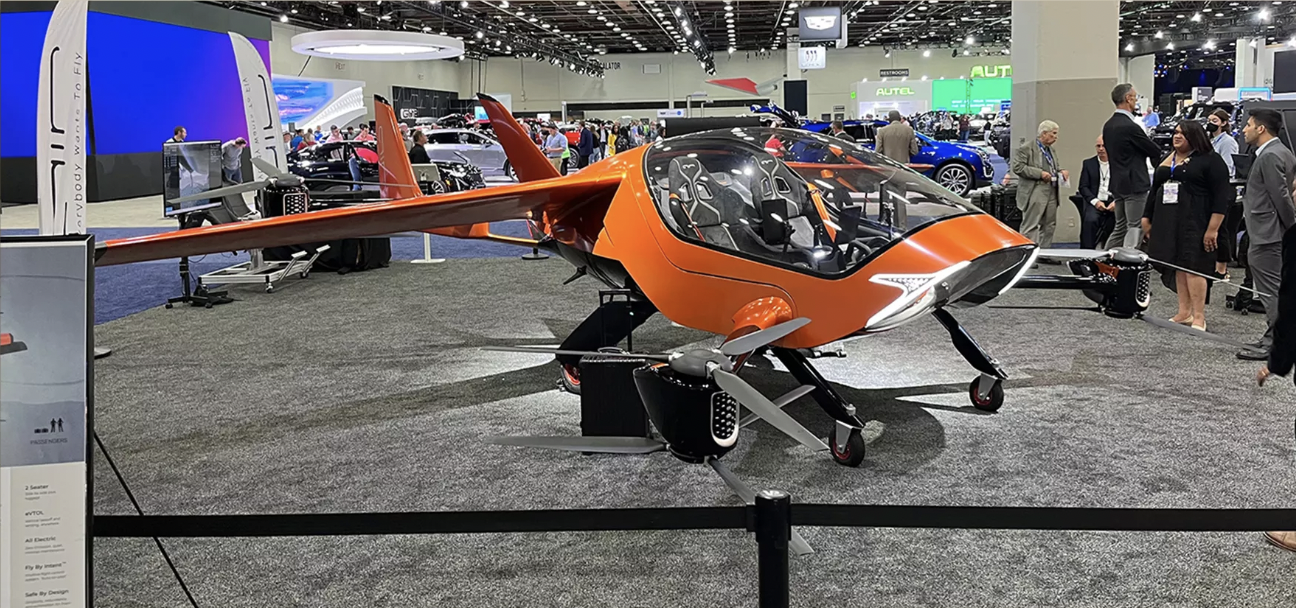 A new era of electric air mobility is on display at this year's Detroit auto show, where flying vehicles nearly outnumber the terrestrial models making their public debut, Axios' Joann Muller writes.
Why it matters: The future of transportation is electric, autonomous and — potentially — airborne.
Detroit's first COVID-era auto show is modest by historical standards. But the futuristic aircraft and EV test tracks provide some fresh sizzle.
A virtual reality simulator lets visitors soar above the city in a two-seat "sports car in the sky" — and in a Star-Wars-inspired hoverbike.
The "flying cars" are the most curious concept vehicles on display. A half-dozen startups are showcasing their future flying machines at this year's show.
They include electric vertical takeoff and landing (eVTOL) aircraft, for air taxi or personal use — as well as amphibious sport planes, hoverboards and jet suits.
"You walk by a car," Transportation Secretary Buttigieg told Axios while touring the show, "and then you walk by something that looks like a giant drone. Is it a flying car? What is that?"
eVTOLs are "a little far out at the moment. But they might not be by the end of the decade," he added.
Between the lines: Air-mobility companies are learning what auto manufacturers have long known: Give the public a taste of the future, and they could turn into future buyers.
7. 📚 Gallup book: World stress preceded COVID
Gallup CEO Jon Clifton — out this week with "Blind Spot," a book about improving people's lives through more and better data — tells me:
"We warned the world in the Fall of 2020 about the global rise of unhappiness. Many heard the information and thought: 'Isn't that obvious? The entire world is suffering from a global pandemic.'"
"They were right, but the global rise of unhappiness has been coming for a decade. And if people think the pandemic caused the world's unhappiness, then they haven't been paying attention. We launched this book hoping that people would finally pay attention to the global rise in stress, sadness, physical pain, worry and anger."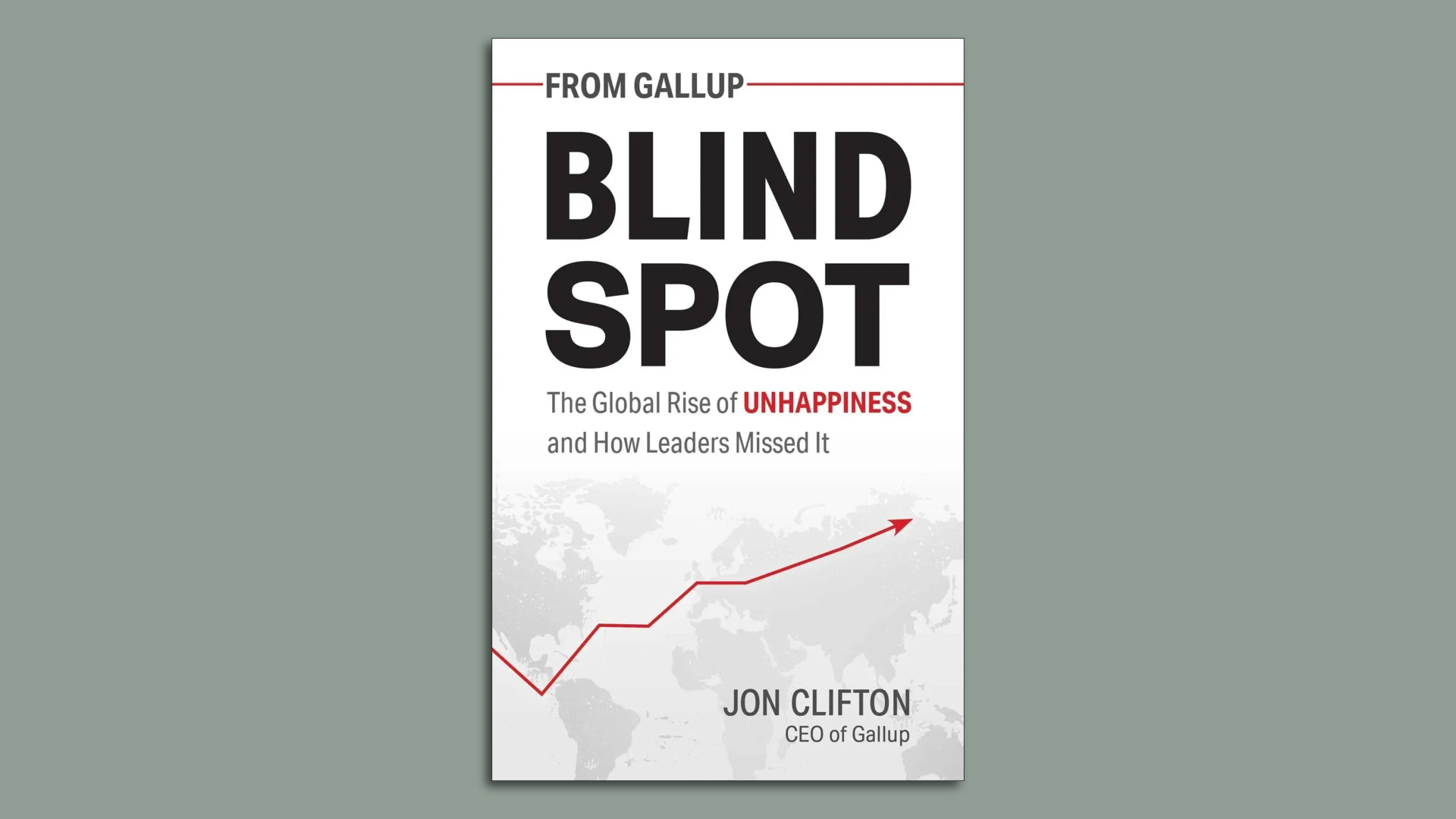 A great life "is more than just money," Clifton writes:
After studying the 20% of people who report having a great life, Gallup finds they have five things in common: They are fulfilled by their work, have little financial stress, live in great communities, have good physical health, and have loved ones they can turn to for help.
8. 🎾 Another legend retires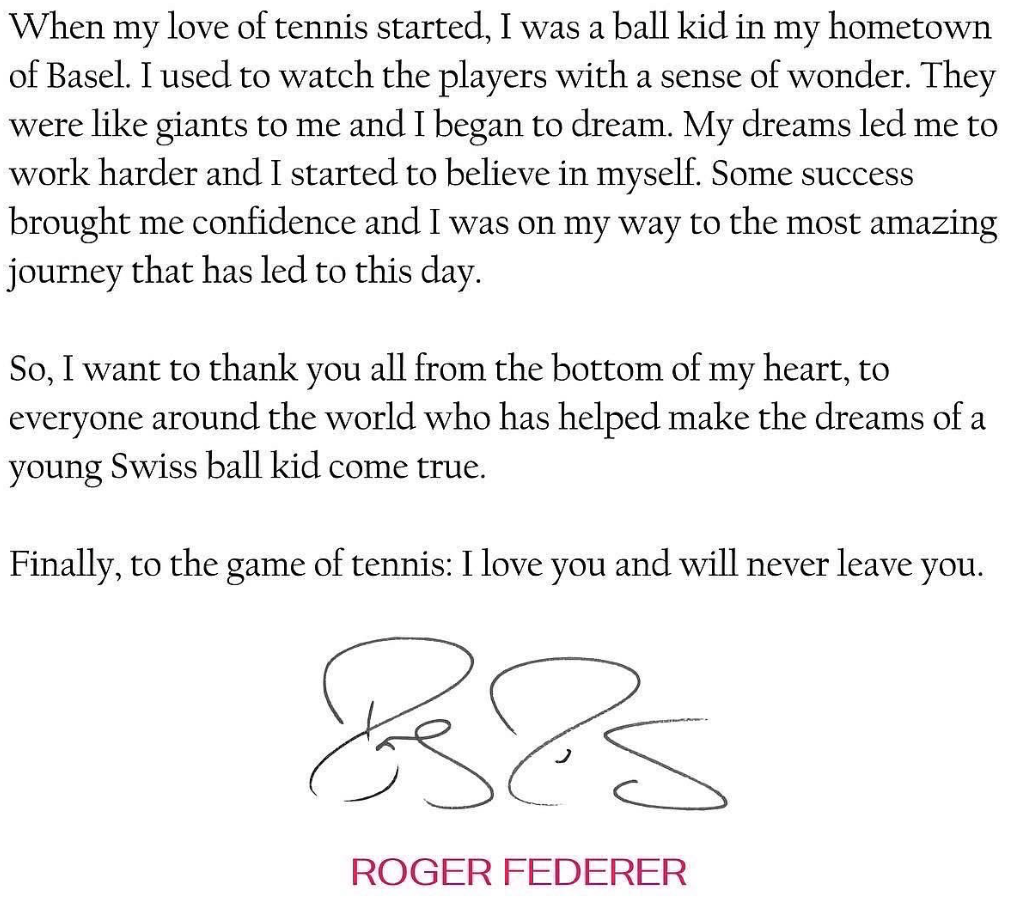 Within two weeks, Serena Williams played what's believed to be her last pro match, at age 40. Roger Federer, 41, announced yesterday he's retiring.
After so much hand-wringing about what would become of tennis once transcendent superstars Williams and Federer left the game, the sport seems to be in good hands as it moves on, AP's Howard Fendrich writes.
Don't forget: Rafael Nadal and Novak Djokovic are still around. They combined to win three of the year's four Grand Slam titles.
📬 Invite your friends to sign up to get their daily essentials — Axios AM, PM and Finish Line.