December 21, 2021
Happy Tuesday before Christmas. Smart Brevity™ count: 1,173 words ... 4½ minutes. Edited by Justin Green.
⚡Breaking: President Biden will announce during a 2:30 p.m. ET speech today that the administration is purchasing half a billion COVID at-home rapid tests for free distribution beginning in January. Americans will be able to get tests delivered by mail via a federal website that goes live next month. Fact sheet.
1 big thing: U.S. giants cave to China
The Chinese government increasingly is using its economic weight to reshape global behavior and strengthen its own authoritarianism.
And democratic governments have left companies to fend for themselves, Axios China author Bethany Allen-Ebrahimian writes.
Why it matters: Global businesses and nonprofits learned the hard way this year that taking a stand for democratic values can cause massive revenue losses in the Chinese market.
How it works: Critics often lambaste companies that make concessions to Beijing as "caving" or "selling out." But the forces behind the wave of capitulation are larger than individual company decisions.
Through state-fanned patriotic boycotts, website shutdowns and other retaliatory measures, the Chinese government pressures international firms and other organizations to avoid statements or actions that cross Chinese Communist Party red lines.
Those often include support for democracy in Hong Kong, acknowledging human rights abuses in Tibet and Xinjiang, upholding Taiwan's autonomy, or discussing COVID's origin in China.
What's happening: This year, numerous companies have felt pressure from Beijing.
Fashion companies Zara and Hugo Boss walked back statements distancing their operations from Xinjiang cotton.
LinkedIn blocked the accounts of several foreign journalists on its China-based website.
Prominent individuals with interests in China have repeatedly dodged questions about the mass internment camps in Xinjiang.
Bridgewater Associates founder Ray Dalio said on CNBC "I can't be an expert in those kinds of things."
IOC member Dick Pound said: "I simply do not know."
2. Introducing the Axios-Ipsos Latino Poll: The new swing voters
Latinos say crime and gun violence is their number-two concern — behind COVID and before immigration, social justice or voting rights — Axios' Margaret Talev and Russell Contreras write from our inaugural Axios-Ipsos Latino Poll, in partnership with Noticias Telemundo.
Why it matters: The finding is a warning for President Biden ahead of next year's midterms. But respondents, 2-to-1, prefer a theoretical Democratic congressional candidate over a Republican.
Latinos — rising in number and power, and eagerly courted by both parties — split over keeping abortion legal: 40% for, 36% against.
A majority — 56%— say the U.S. is in decline.
A potential advantage for Democrats: Climate change was the third most-cited concern.
💡 Those are among the key findings in the first installment of a major national poll of U.S. adults who identify as Latino or Hispanic.
We'll reveal more results — including views on the border wall — in today's Axios Latino newsletter. Sign up here.
The poll — 1,064 Hispanic/Latino adults, with a margin of error of ±3.8 percentage points — examines attitudes of a diverse population comprising nearly one in five Americans.
Respondents include first-generation and multigenerational Americans. They are Mexican Americans, Central Americans, Cuban Americans, Puerto Ricans, and others whose families hail from different places. They include voters and non-voters.
Cliff Young, president of Ipsos U.S. Public Affairs, said: "Hispanic Americans really look like independents who lean Democratic, except they have some special issues related to immigration, racial inequities and economic inequities."
Ipsos pollster and SVP Chris Jackson said: "If it becomes about crime and the economy, that's good for the Republicans."
Between the lines: Mexican Americans were more likely to be worried about COVID than Central Americans. Crime ranked as the top concern for Cuban Americans.
3. America once again faces COVID test shortages
As Americans struggle to gather safely for the holidays, they're scrambling to find COVID tests, Axios Caitlin Owens writes.
Why it matters: Testing has always been key to slowing the spread of the virus. Given Omicron's transmissibility, accessible testing is more important than ever for life to go on without massive disruption.
⚡ In addition to 500 million free rapid tests, President Biden will announce today that new federal testing sites will open around the country — the first in New York City this week.
COVID fatigue drives test demand: Exhausted Americans are desperate to avoid the costly measures they took in 2020 to avoid the virus, like foregoing family gatherings and remote learning.
Experts say one way to avoid that problem is to test frequently, especially after potential exposure and ahead of gatherings.
Share this story ... Go deeper: White House fact sheet on today's speech.
4. What to do about Omicron over the holidays
Here's some of the advice that experts gave Axios health care editor Tina Reed about gathering safely over the holidays:
If you're going to a gathering: Consider COVID testing ahead of time, particularly around high-risk loved ones.
"I would do serial testing if you can. Pull more than one test," Scott Gottlieb, former FDA commissioner and current Pfizer board member, told CNBC.
If you think you've been exposed: "You shouldn't use a rapid test if you have a high index of suspicion that you've been infected," Gottlieb said.
Get a PCR test and isolate.
If you're boosted and asymptomatic, but get a positive COVID test: "You should absolutely not be around other people. That is irresponsible," Céline Gounder, an infectious disease specialist and epidemiologist at NYU and Bellevue Hospital, told Axios.
"Don't be that superspreader."
5. 2021's CEO fixations
"Supply chain," "inflation" and "variant" were among top new words mentioned on Wall Street calls this year, according to an analysis of transcripts by Sentieo, a research firm, Axios' Courtenay Brown writes.
Nike executives went for the triple whammy during last night's earnings call — and mentioned all three.
6. NASA's next great space telescope
The long-awaited James Webb Space Telescope is set to launch Christmas Eve on a journey to reconstruct the history of the universe, Axios Space author Miriam Kramer writes.
Why it matters: The telescope, billed as the Hubble Space Telescope's successor, is designed to peer into atmospheres of distant alien planets, and see some of the first galaxies formed after the Big Bang.
The Webb telescope is expected to launch Friday at 7:20 a.m. ET from Kourou, French Guiana.
Watch the launch live here starting at 6 a.m. ET, via NASA TV.
7. 🎞️ Charted: U.S. box office
Movie theaters bustled this weekend as "Spider-Man: No Way Home" delivered smashing results, but cinema is a long way from a comeback, writes Nathan Bomey, who just joined Axios from USA Today.
With Spidey's ticket sales, the domestic box office will top $4 billion this week — nearly doubling the full year of 2020, according to Box Office Mojo.
8. 📷 Parting shot: New First Dog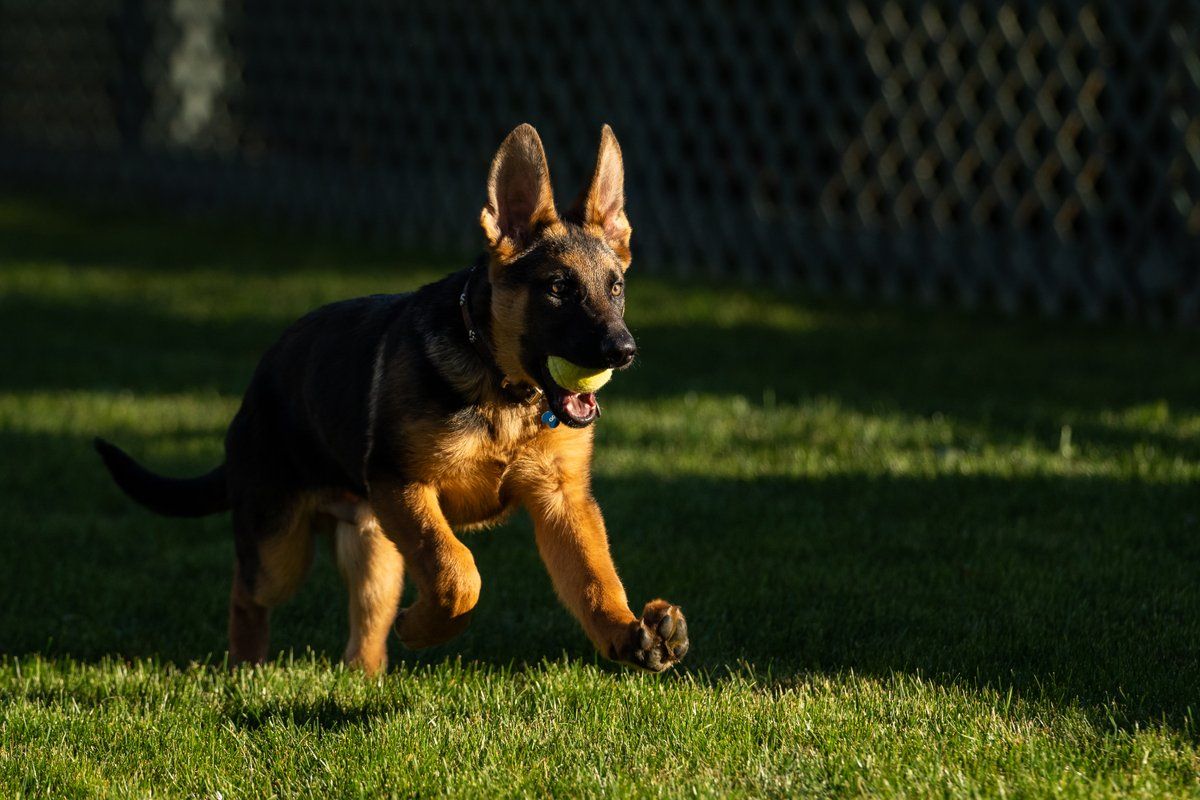 President Biden introduced a 3-month-old purebred German shepherd puppy, Commander, and a cat will join the First Family in January, AP's Darlene Superville reports.
Commander arrived at the White House yesterday as a gift from the president's brother, James Biden, and sister-in-law Sara Biden.
The family's other German shepherd, Major, was sent to live with family friends after biting incidents.
Video of Biden and Commander.
📬 Was this email forwarded to you? Sign up here for your own personal copy of Axios AM and Axios PM.