January 26, 2021
Good Tuesday morning. Situational awareness: Senate Minority Leader Mitch McConnell last night cleared the way for a power-sharing agreement with Democrats by abandoning his demand for a written promise to preserve the filibuster rule, which requires 60 votes for major legislation. Go deeper.
📷 Please join Ina Fried tomorrow at 12:30 p.m. ET for an Axios Virtual Event on the social impact of data, featuring former U.S. chief technology officer Megan Smith and Rep. Yvette Clarke (D-N.Y.). Sign up here.
Today's Smart Brevity™ count: 926 words ... 3½ minutes.
1 big thing: Traditional TV collapsing
The pandemic has taken a huge toll on the pay TV industry, and with the near-term future of live sports in question, things will only get worse, Axios Media Trends expert Sara Fischer reports.
Why it matters: Your daily habits for watching TV — and what you pay for — are changing as fast as speed-surfing through channels.
The big picture: The pandemic will drive cable and satellite TV providers to lose the most subscribers ever, according to new data from eMarketer.
Early estimates suggest roughly 5 million people canceled their cable subscriptions last year.
Last year's lockdowns slowed cord-cutting by forcing people to stay inside, but it will accelerate again as the country opens back up.
Streaming has taken off during the pandemic, which will push more consumers to cut the cord in coming years.
One forecast expects that pay TV subscriptions will shrink by 36% in the next 5 years, compared to 9.5% from 2015-2019.
What's next: With many major sports contracts set to expire in the next few years, analysts predict that the ultimate collapse of the cable TV model will happen when a tech or streaming company is finally granted rights to stream a major sports franchise.
2. Biden sets sights on China
The new administration's first few moves and statements on China suggest that President Biden may continue some of the Trump era's most assertive policies, Axios China author Bethany Allen-Ebrahimian writes.
Why it matters: China's severe domestic repression, its dramatic rise as a technological superpower, and its increasingly aggressive actions around the globe mean that the world expects the American president to take action.
Between the lines: The White House rhetoric on China so far has been remarkably similar to the Trump administration's.
In addition to the emphasis on "strategic competition," White House press secretary Jen Psaki has mentioned "China's economic abuses," its forced technology transfers and "holding China accountable."
One major difference from Trump-era rhetoric: Psaki answered almost every China question yesterday with a reference to America's "allies and partners."
3. Axios-Ipsos poll: Trust in federal COVID response surges
Trust in the federal COVID response has surged since President Biden's inauguration — almost entirely because of Democrats gaining confidence, Margaret Talev writes from the Axios/Ipsos Coronavirus Index.
The big picture: Americans reported the biggest improvement in their mental and emotional health since our survey began last March, and the highest trust levels since April about the federal government providing them accurate virus information and looking out for their best interests.
4. Impeachment trial II kicks off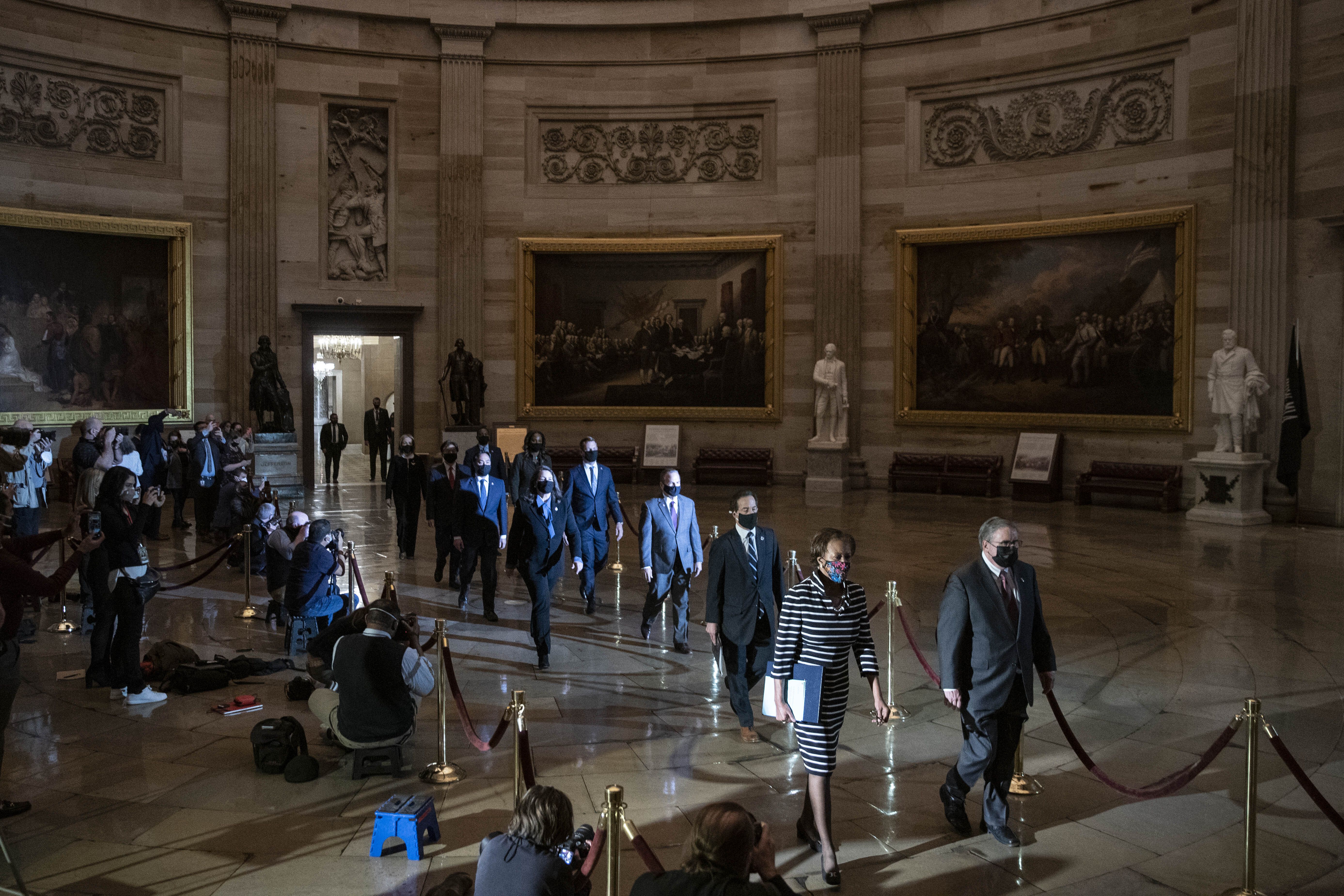 Something that's happened only a few times in centuries:
A procession of House impeachment managers delivers the article of impeachment against President Trump to the Senate chamber last evening.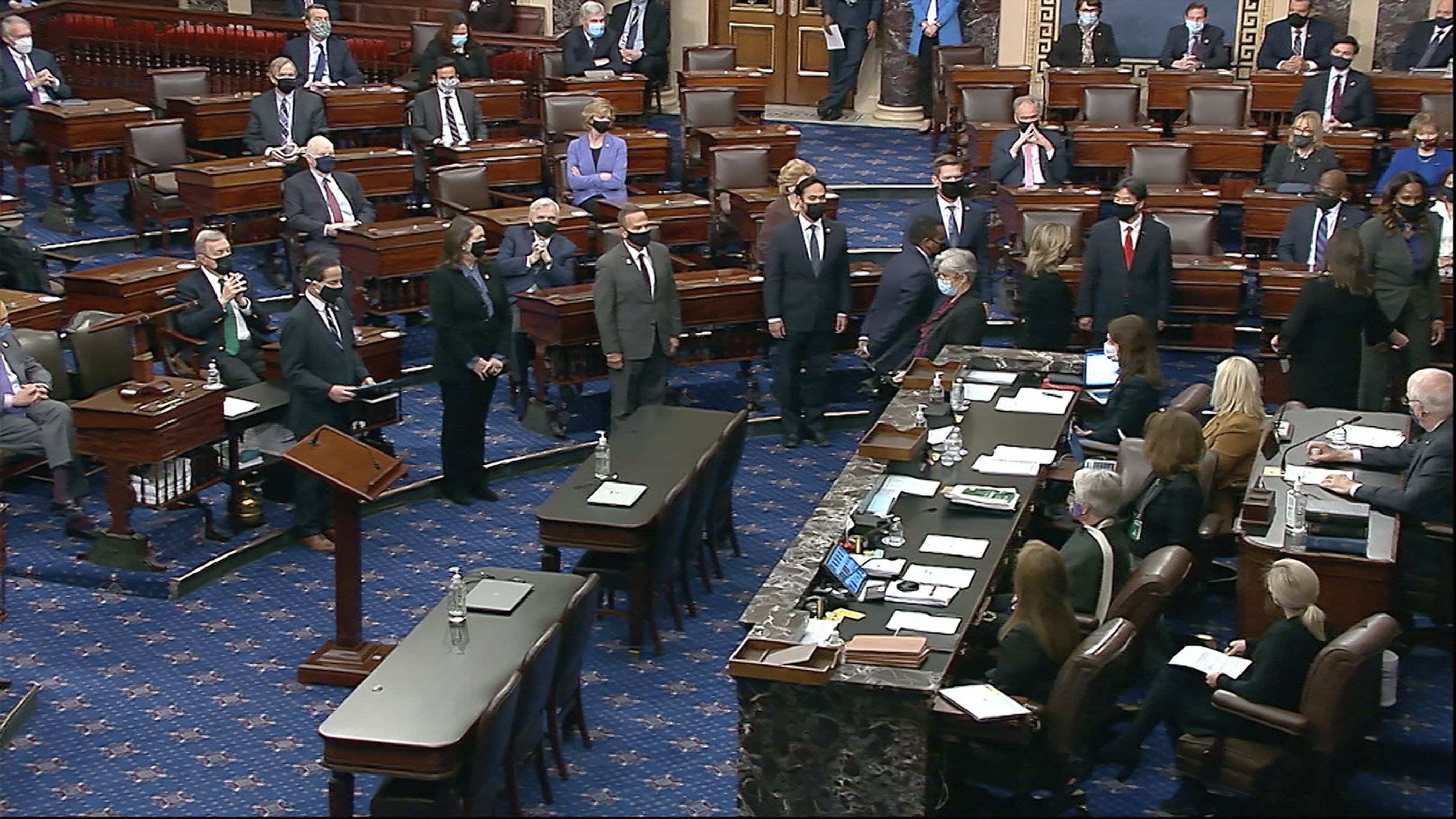 5. The week the Trump show ended
Donald Trump was eclipsed in media attention last week — by President Biden — for the first time since Trump took office, Neal Rothschild and Sara Fischer write from internet, social media and cable news data.
Why it matters: After Trump crowded out nearly every other news figure and topic for five years, momentum of the new administration took hold last week and the former president retreated, partly by choice and partly by being forced off the big platforms.
6. Murdoch warns of "wave of censorship"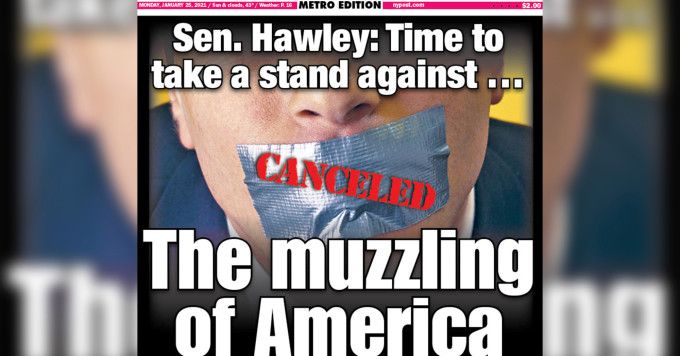 Rupert Murdoch, the mogul behind Fox News, took on "rigidly enforced conformity, aided and abetted by so-called social media," and decried a "wave of censorship that seeks to silence conversation, to stifle debate and ultimately stop individuals and societies from realizing their potential," Bloomberg News reports.
Why it matters: "Silencing" will be to the modern Republican Party what big government was in the '90s — an all-purpose target designed to inflame feelings of victimhood.
As we told you last week, conservative media is blasting what Fox News' Sean Hannity calls "the silencing." On Monday, the cover of Murdoch's New York Post was "The muzzling of America," tied to an op-ed by Sen. Josh Hawley (R-Mo.)
7. 💉 Israel's vaccine feat
Israel has now administered at least one vaccine dose to a remarkable 44% of its population, with the U.A.E. (26%), Seychelles (19%), U.K. (10%), Bahrain (8%) and U.S. (7%) following behind, per Our World in Data.
The flipside: Just 2% of EU residents have received their first shot, leading to consternation across the continent about the slow rollout, Axios World editor Dave Lawler writes.
8. Space is new Wild West
Nations and space companies are racing to come to a consensus on what they can own, mine and take possession of in outer space before competitors stake ground first, Axios Space author Miriam Kramer writes.
Why it matters: Private companies are building their businesses on sending spacecraft to the Moon, asteroids and other objects in the coming years to eventually extract resources that will be used or sold.
9. "Continuing to move the game forward"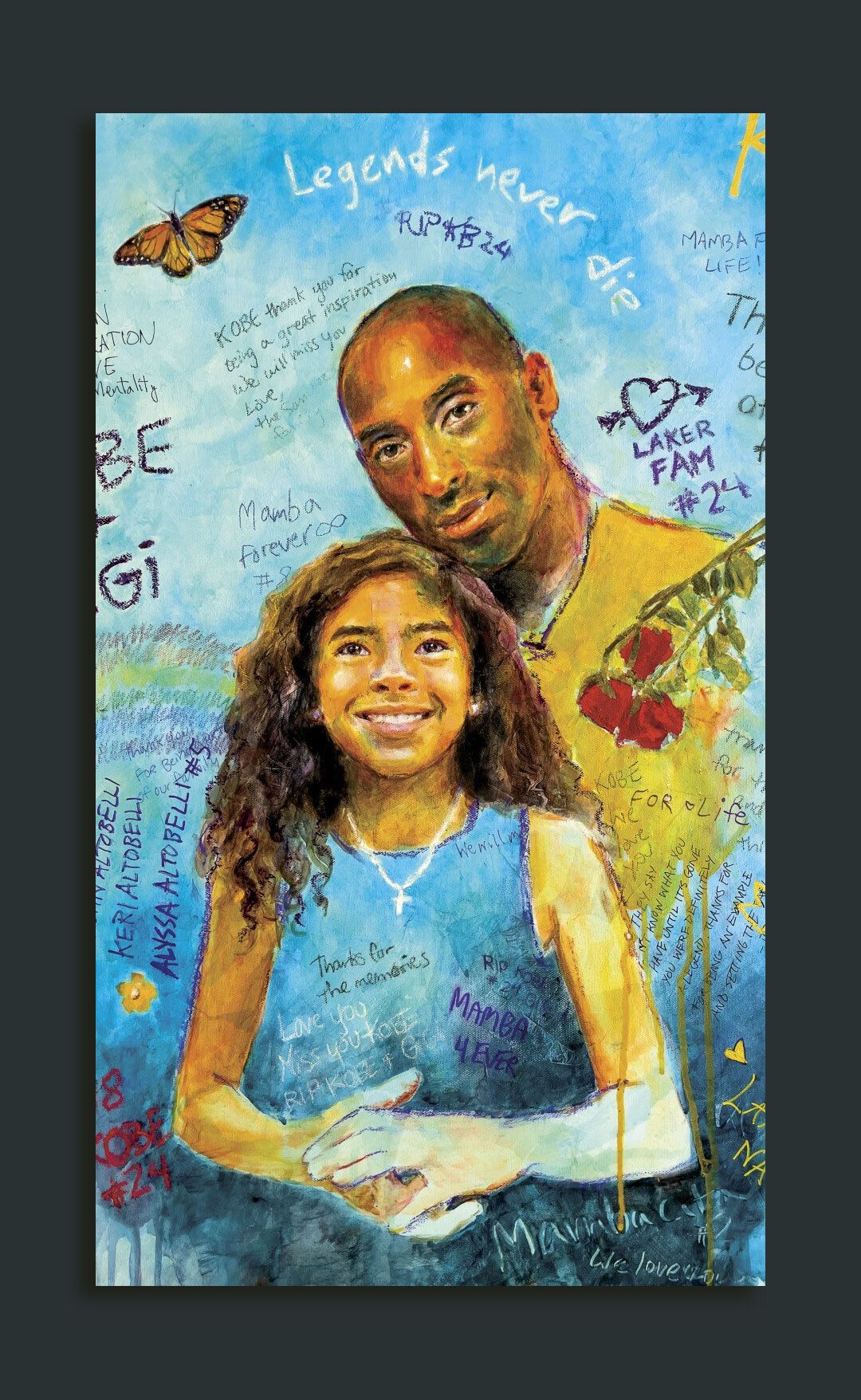 One year ago today, Kobe Bryant, his 13-year-old daughter Gianna and seven others died in a helicopter crash on their way to a youth basketball game.
Oral history: The L.A. Times stitched together a timeline of Jan. 26, 2020, using texts, radio communications and interviews.
10. 1 smile to go: Indoguration
The Bidens' German shepherds, Champ and Major, are the first pets to live at the White House since the Obama years, AP's Darlene Superville writes.
Michael LaRosa, spokesperson for First Lady Jill Biden, said: "Champ is enjoying his new dog bed by the fireplace and Major loved running around on the South Lawn."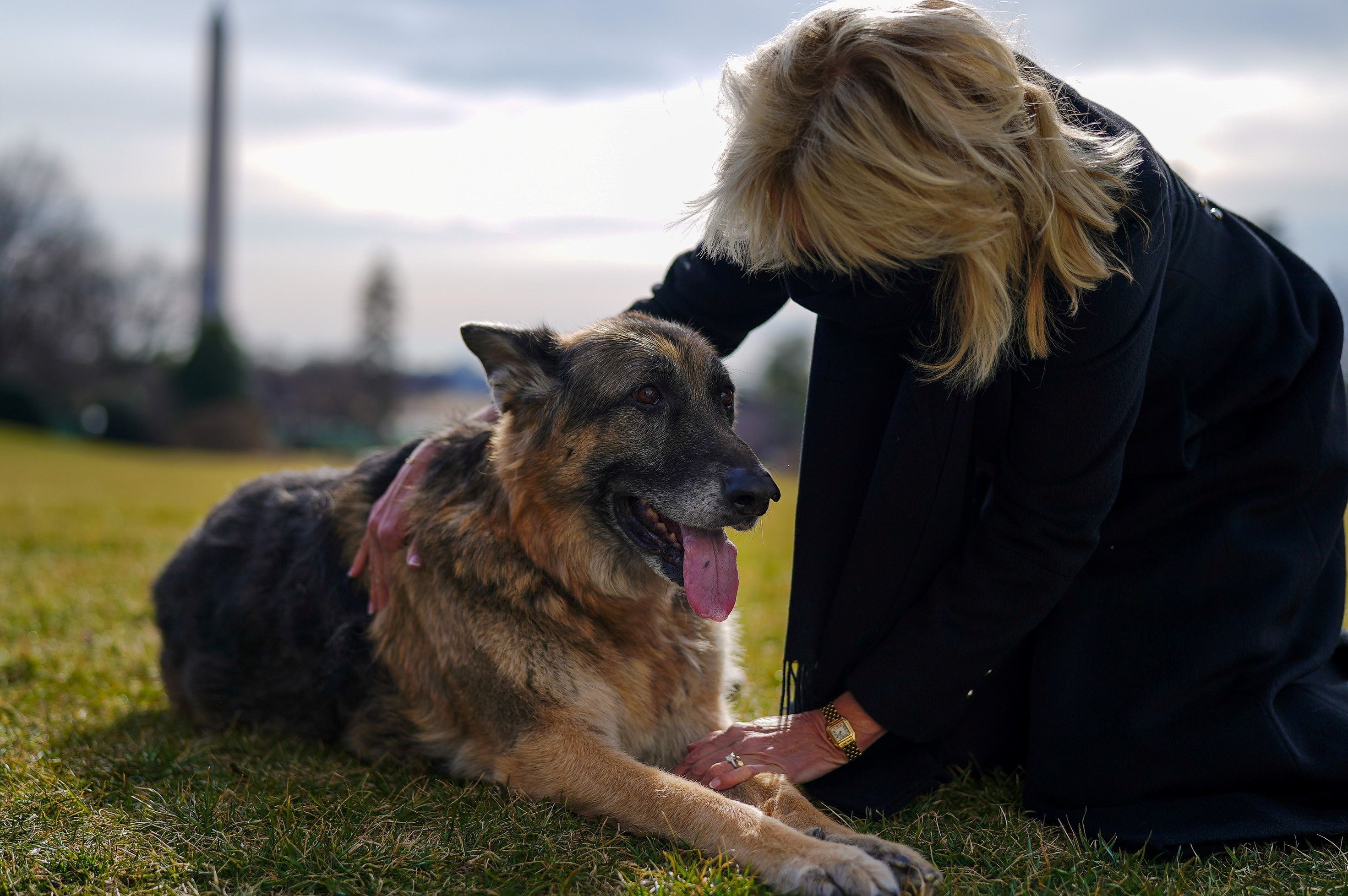 Dr. Jill Biden greets Champ on his arrival from Delaware on Sunday.
📬 Thanks for starting your day with us. Please invite your friends to sign up for Axios AM/PM.