Axios AM
March 02, 2023
🧤 Hello, Thursday! Smart Brevity™ count: 1,485 words ... 5½ mins. Edited by Noah Bressner.
📨 Please join Axios' Courtenay Brown, Sophia Cai and Eleanor Hawkins on International Women's Day — Wednesday, March 8 — at 8 a.m. ET in D.C. for a News Shapers event focused on gender equality.
Guests include Sen. Mazie K. Hirono (D-Hawaii), German ambassador to the U.S. Emily Haber and "PBS NewsHour" co-host Amna Nawaz. Register Sign up here.
🐘 1 big thing: GOP '24 race in one clip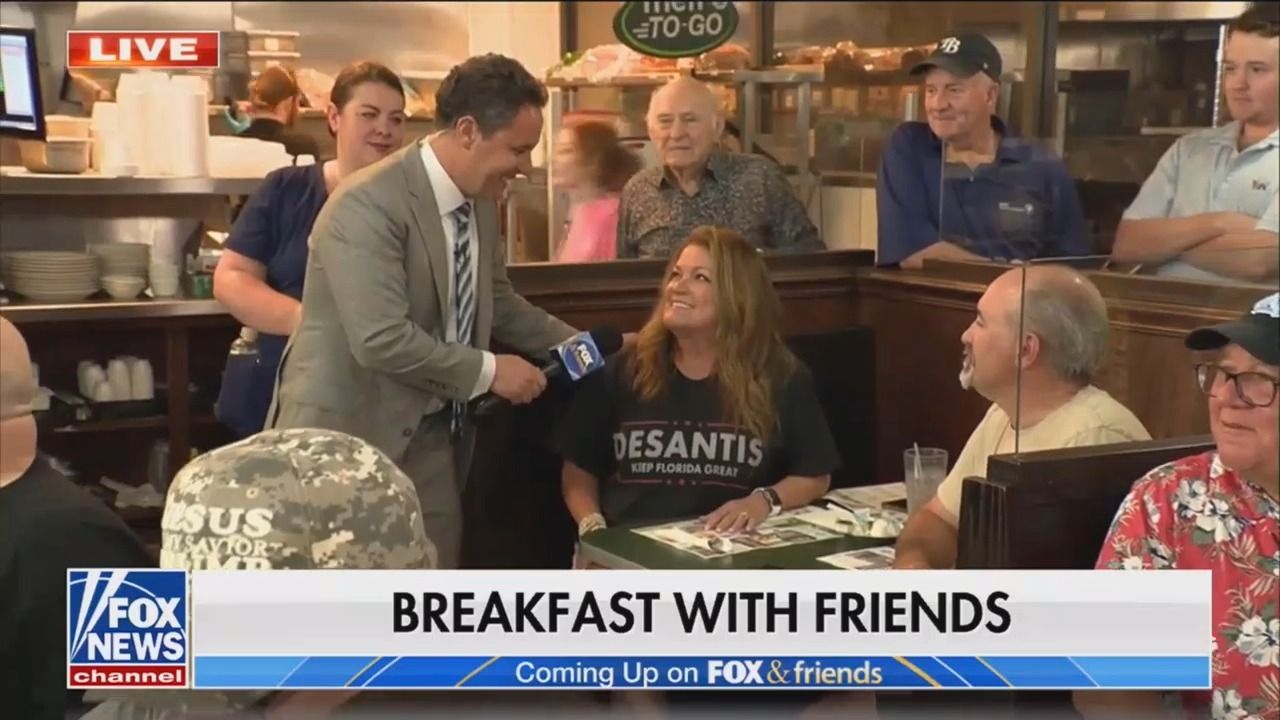 Rarely does one picture truly tell 1,000 words. But a Fox News segment this week perfectly captured the state of the GOP's 2024 presidential race, in a few short frames.
Why it matters: Rupert Murdoch, the Donald Trump booster turned critic, has turned Fox News into a very friendly platform for Florida Gov. Ron DeSantis — promoting his unofficial run for president.
The drama: DeSantis, plugging his new book and testing his 2024 message, joined "Fox & Friends" virtually on Tuesday.
As part of the coverage, co-host Brian Kilmeade was working a live audience at the Metro Diner in Ponte Vedra Beach, Fla. — a suburb of Jacksonville, DeSantis' birthplace.
In 2020, this could've been Sean Hannity teeing up Trump. But things have soured badly between the former president and the most-watched cable news channel.
⚡ The climax: Kilmeade roams the diner, asking who people support for 2024.
"Trump," says the first.
"Trump," says the second.
"Trump," says the third ... and fourth ... and fifth ... and sixth.
Finally, Kilmeade finds a woman with a DeSantis T-shirt (photo above), and asks her who she backs.
She replies: "Oh, gosh! I don't know. Trump or DeSantis — I'm either/or."
The intrigue: DeSantis used to live within walking distance of the diner — and represented the area when he was in Congress, The (Jacksonville) Florida Times-Union writes.
The bottom line: While DeSantis has surged to the clear number two in the GOP field, the diner crowd echoed what four recent polls found:
This is Trump's party — and crashing it will be harder than many presume.
2. "Coming" immigration storm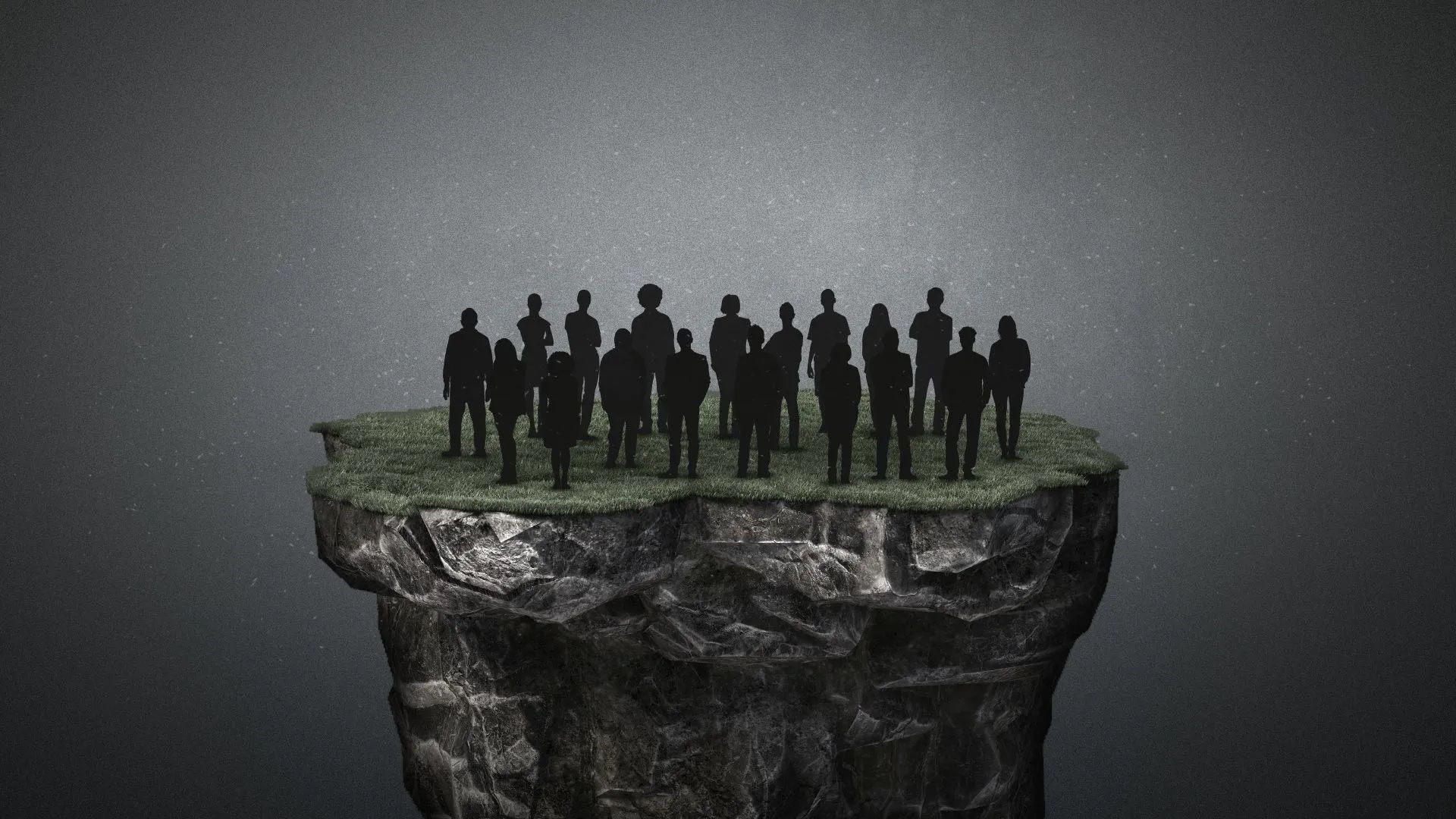 President Biden's patchwork immigration policies are allowing hundreds of thousands of Ukrainians, Afghans, Venezuelans and others to stay in the U.S. — but could leave them in future legal jeopardy.
Why it matters: Biden has made unprecedented use of an immigration tool called parole to respond to migration crises. For many, it carries an ominous two-year expiration date, Axios' Stef Kight reports.
What's happening: The uncertainty is like that faced by DACA recipients— undocumented immigrants brought to the U.S. as children, whose protection under former President Obama's program is now in doubt.
More than 700,000 migrants and asylum seekers have been permitted entry into the U.S over the past two years at the discretion of Homeland Security officials through various forms of parole, according to Axios' analysis of government data.
🧠 How it works: The short-term fix allows people to enter the country. But parolees have to opt-in to a complicated legal process if they intend to stay legally.
If they don't apply within their first year, they could lose their shot at asylum altogether. Even if they do apply, just 14% of asylum decisions were approvals last fiscal year.
🖼️ The big picture: The move to release migrants without court dates has driven outrage from conservatives opposed to "catch-and-release."
Homeland Security Secretary Alejandro Mayorkas told Axios at a reporters roundtable: "[I]f we do not have the parole program ... they have to come by land in the hands of smugglers."
3. 🩺 New colon cancer warning
Alarming new findings offer more evidence of a puzzling rise in colorectal cancer in patients under 50 — and the challenges of reaching them with timely screening, Tina Reed writes for Axios Vitals.
Why it matters: Colon cancer is among the top causes of cancer death in the U.S.
Research published yesterday showed the uptick in new colorectal cases among younger patients, as well as an increase in colorectal cancers diagnosed at more advanced stages.
"This is a pretty remarkable outlier, because incidence rates for most other cancers are either stable or going down," Arif Kamal, chief patient officer of the American Cancer Society, told Axios.
The research found the proportion of colorectal cancer cases among those younger than 55 years increased from 11% in 1995 to 20% in 2019.
Deaths from colorectal cancer dropped by 2% annually between 2011 and 2020 overall. But they increased between half a percent and 3% in individuals 50 and younger.
Variations in colorectal cancer incidence and mortality are tied to lifestyle factors — including smoking, an unhealthy diet, high alcohol consumption, physical inactivity and whether the person has access to screening, the report's authors note.
For instance, there are about 27 cases per 100,000 people in Utah — compared to more than 46 cases per 100,000 people in Mississippi.
There were an average of about 10 deaths per 100,000 people in Connecticut — and nearly 18 deaths per 100,000 people in Mississippi.
🔎 Between the lines: Screening rates among people ages 45 to 55 remain stubbornly low — despite the U.S. Preventive Services Task Force lowering the recommended screening age from 50 to 45 in 2021.
💡 What you can do: Those who are 45 and older should get regular screenings for colorectal cancer.
4. 📷 1,000 words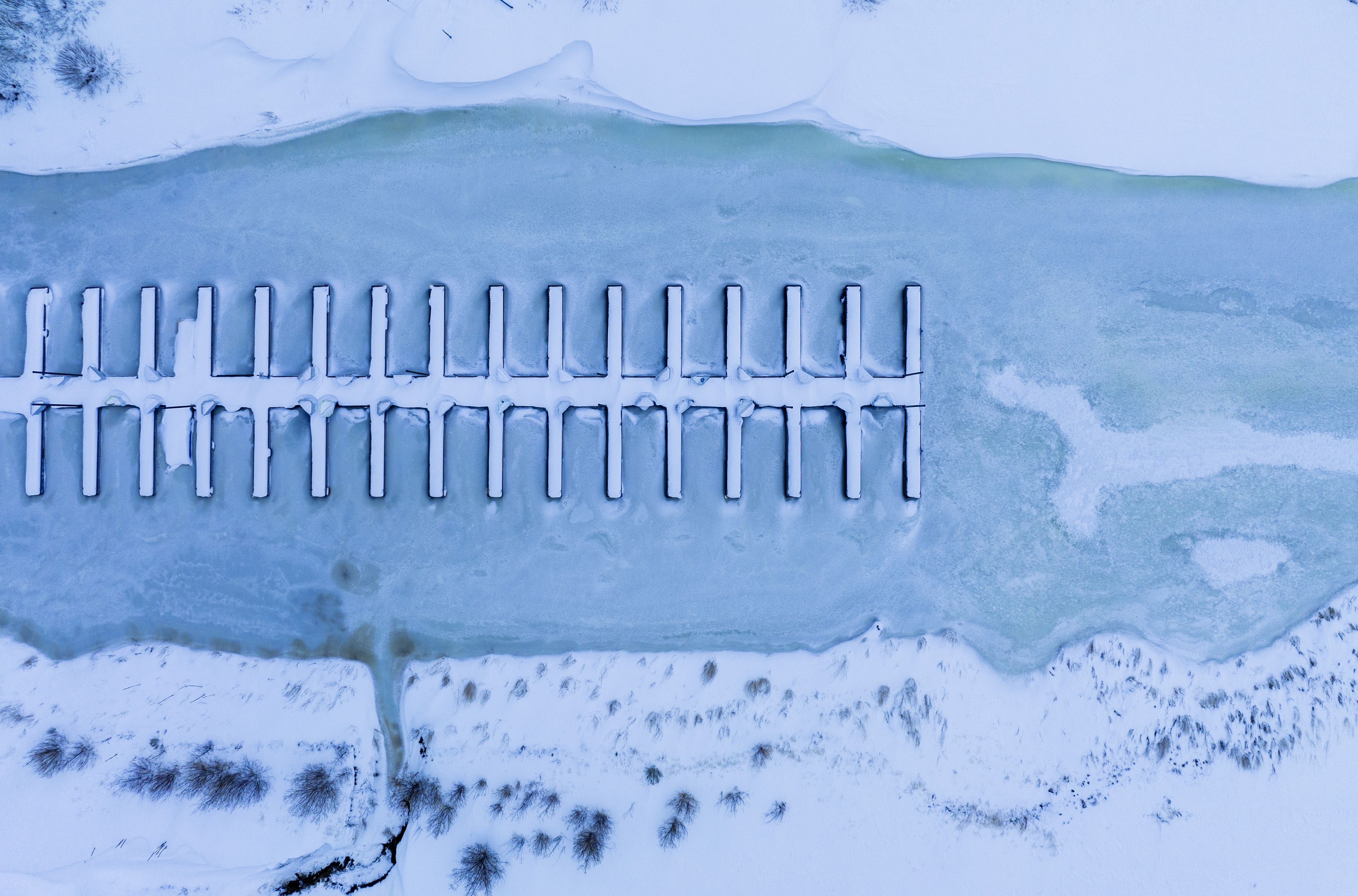 I would've lost a contest to guess what this photo shows.
It's a snow-covered dock at a marina on frozen Big Bear Lake in the San Bernardino Mountains of Southern California.
5. 🧠 101 on COVID-origin debate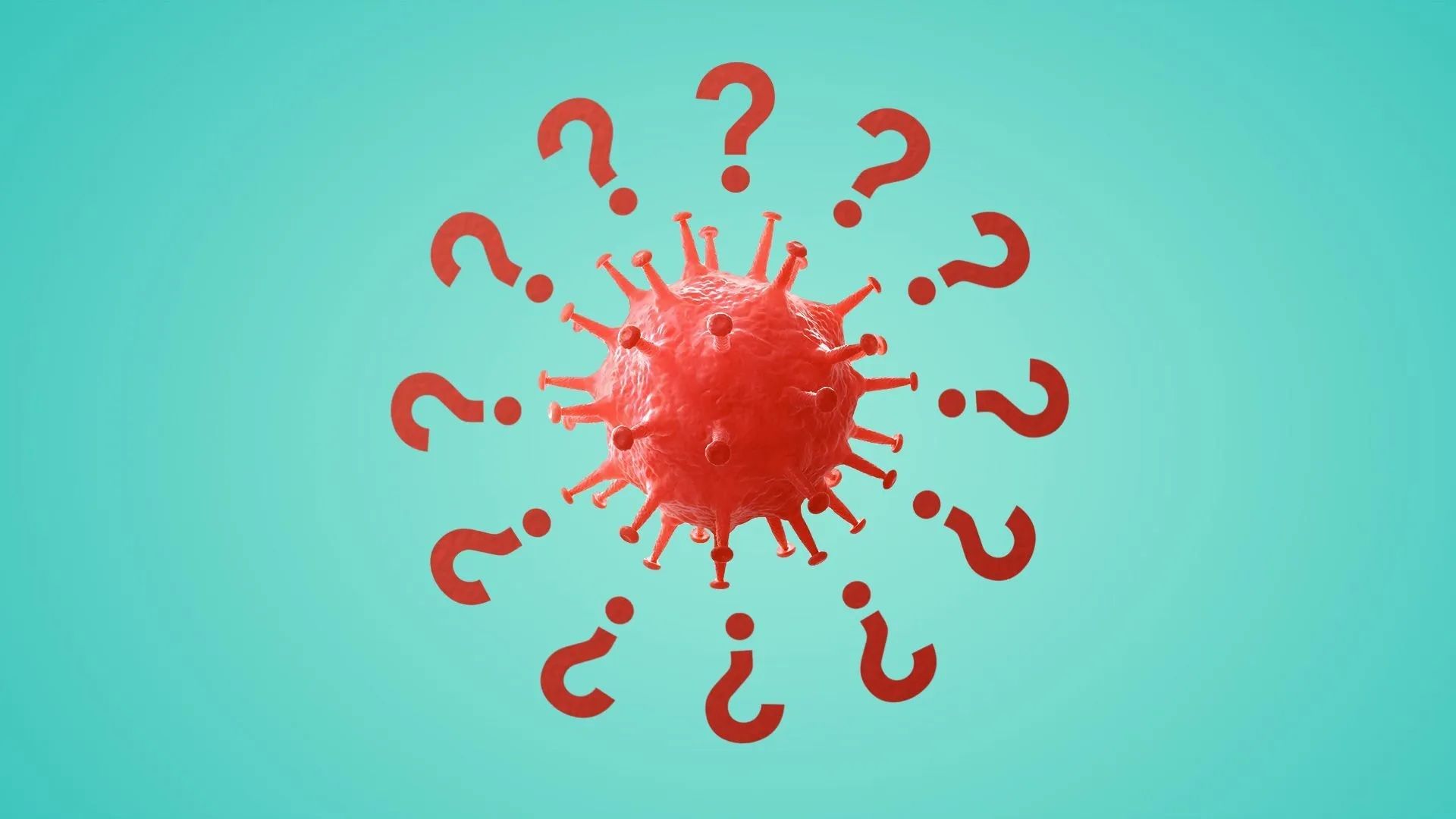 U.S. intelligence agencies are split on how COVID originated, with new support this week for the theory that it arose from a laboratory leak.
Axios' Caitlin Owens and Alison Snyder explain the debate:
It boils down to whether it's more likely the virus spread from infected animals — likely at a live market in Wuhan, China, to people at and around the market — or that researchers at a lab in Wuhan accidentally became infected with a virus being studied and then spread it to others.
Supporters of each theory say the other has at least one gaping hole.
Leading scientists generally find the "natural" origin theory involving animals more likely, based on the current evidence.
Supporters of the live-animal-market theory argue that — similar to the first SARS pandemic in 2003 — COVID jumped from infected animals at the Huanan Seafood Wholesale Market to humans at the end of 2019.
Evidence for this theory was published in two papers last July in the journal Science, and placed some of the earliest human cases close to a section of the market where vendors of live wild animals congregated.
The theory is missing a key data point — samples from infected animals themselves. Proponents say those may not exist after the market and surrounding farms were cleared.
The other side: Lab-leak proponents argue Wuhan is a known international hub of coronavirus research — and there were earlier signs of biosafety problems at the Wuhan Institute of Virology.
The major hole in this case is that there's no known evidence that a lab in Wuhan had a virus that could have been the precursor to SARS-COV-2, critics say.
Scientists haven't ruled out direct infection from bats, either naturally or in the course of gathering samples for labs.
6. 🚀 SpaceX makes history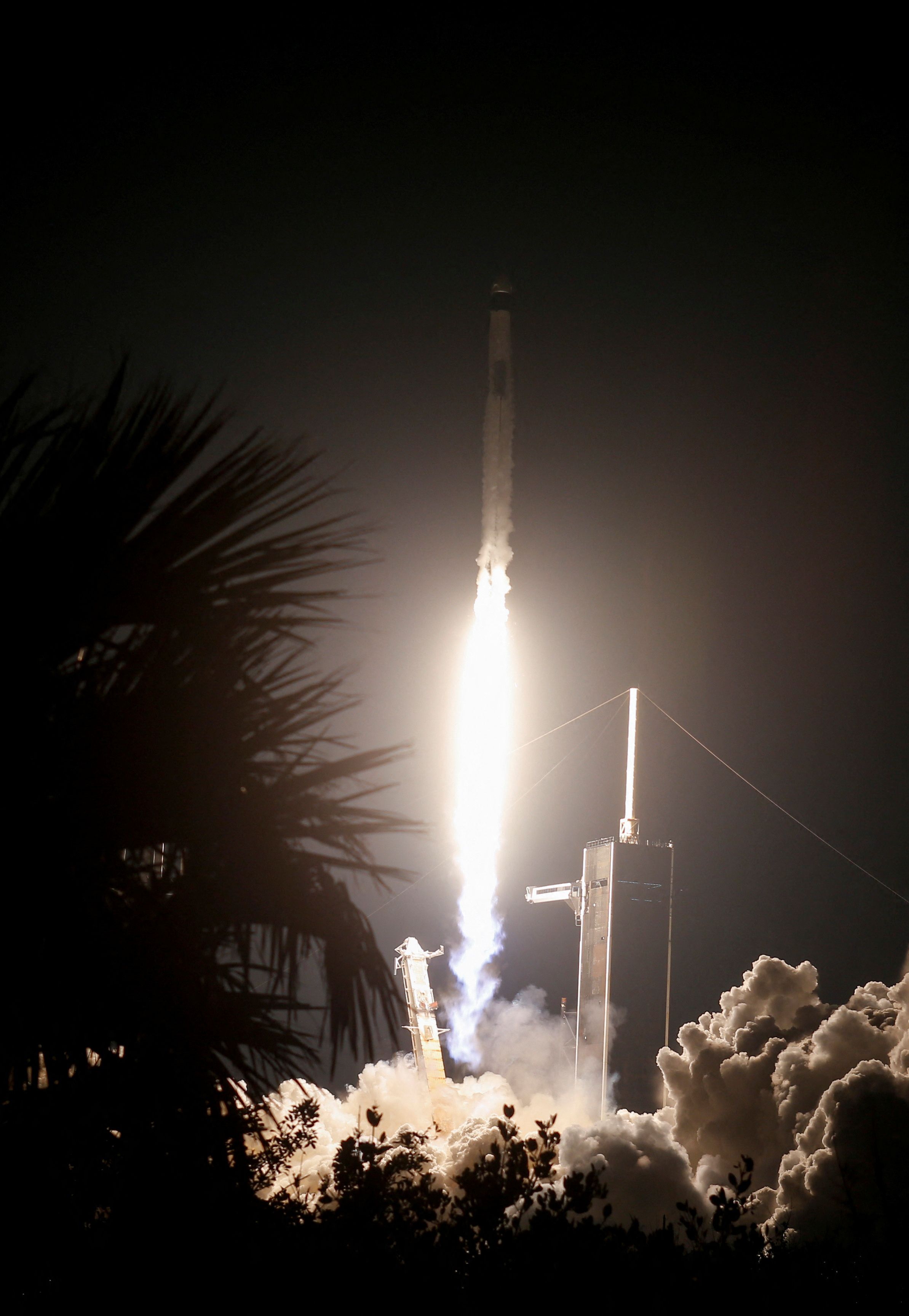 SpaceX launched four crewmembers to the International Space Station early today — a mission that affirmed the company's status as one of NASA's most vital partners, Axios Space author Miriam Kramer writes.
Why it matters: The launch included the first person from the Arab world going up for an extended stay. Dozens of spectators from the UAE watched as Sultan al-Neyadi lifted off from Cape Canaveral.
7. "Land bridge" decades after demolition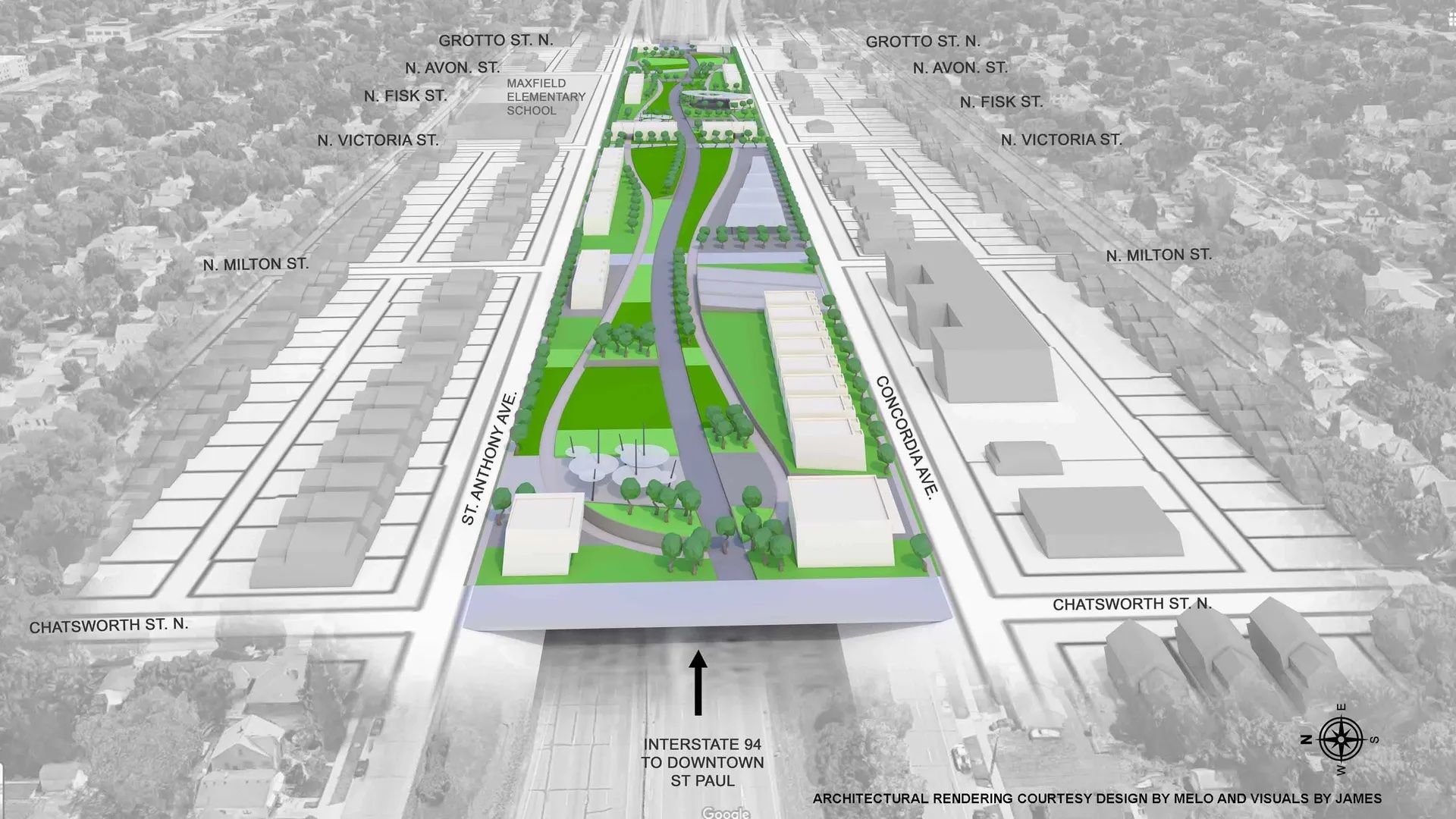 A St. Paul nonprofit is working to reconnect a predominantly Black neighborhood via an innovative "land bridge" over an interstate, Torey Van Oot reports for Axios Twin Cities.
The group, ReConnect Rondo, just got a $2 million boost from the U.S. government.
Why it matters: Cities nationwide are just beginning to understand — and in some cases attempting to reverse — the socioeconomic consequences of infrastructure and planning decisions made decades ago.
The backstory: The five-block land bridge is designed to right wrongs from the demolition of parts of St. Paul's predominantly Black Rondo neighborhood to make way for I-94 in the 1950s and '60s.
8. 🐶 1 fur thing: "My muzzle is my ID"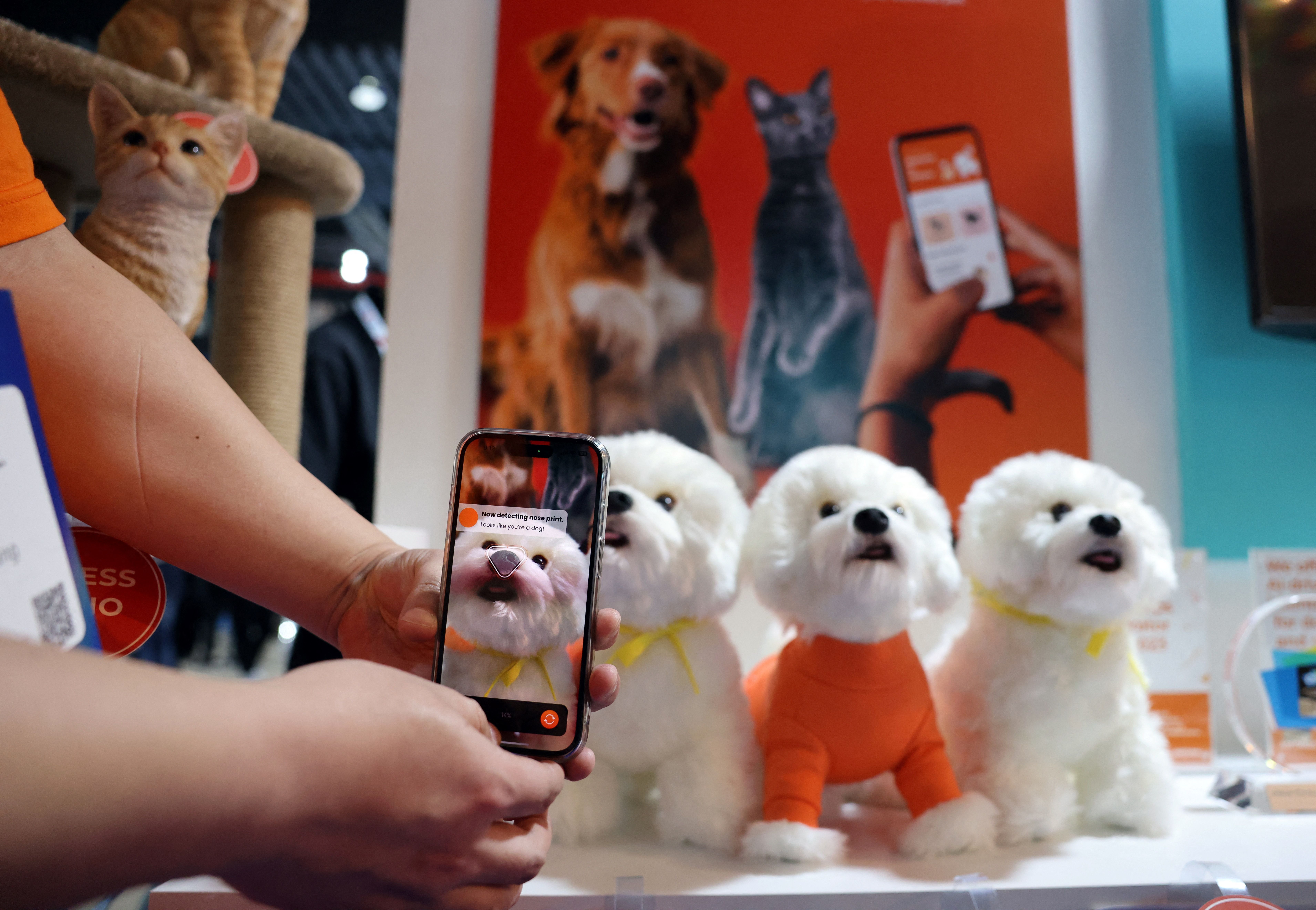 An app from Seoul-based Petnow can ID a dog or cat by scanning its nose.
Why it matters: It's an alternative to collars and subcutaneous microchips.
Petnow has been released in the U.K., Germany, France and Spain.
The app was showcased in Barcelona, Spain, at this week's Mobile World Congress (MWC), the world's biggest telecom trade show.