Axios AM
July 17, 2019
😎 Happy Wednesday! Today's Smart Brevity count: 1,316 words ... 5 minutes.
Does the friend you'll see tonight get AM? Invite 'em to sign up!
1 big thing: Trump's premeditated racism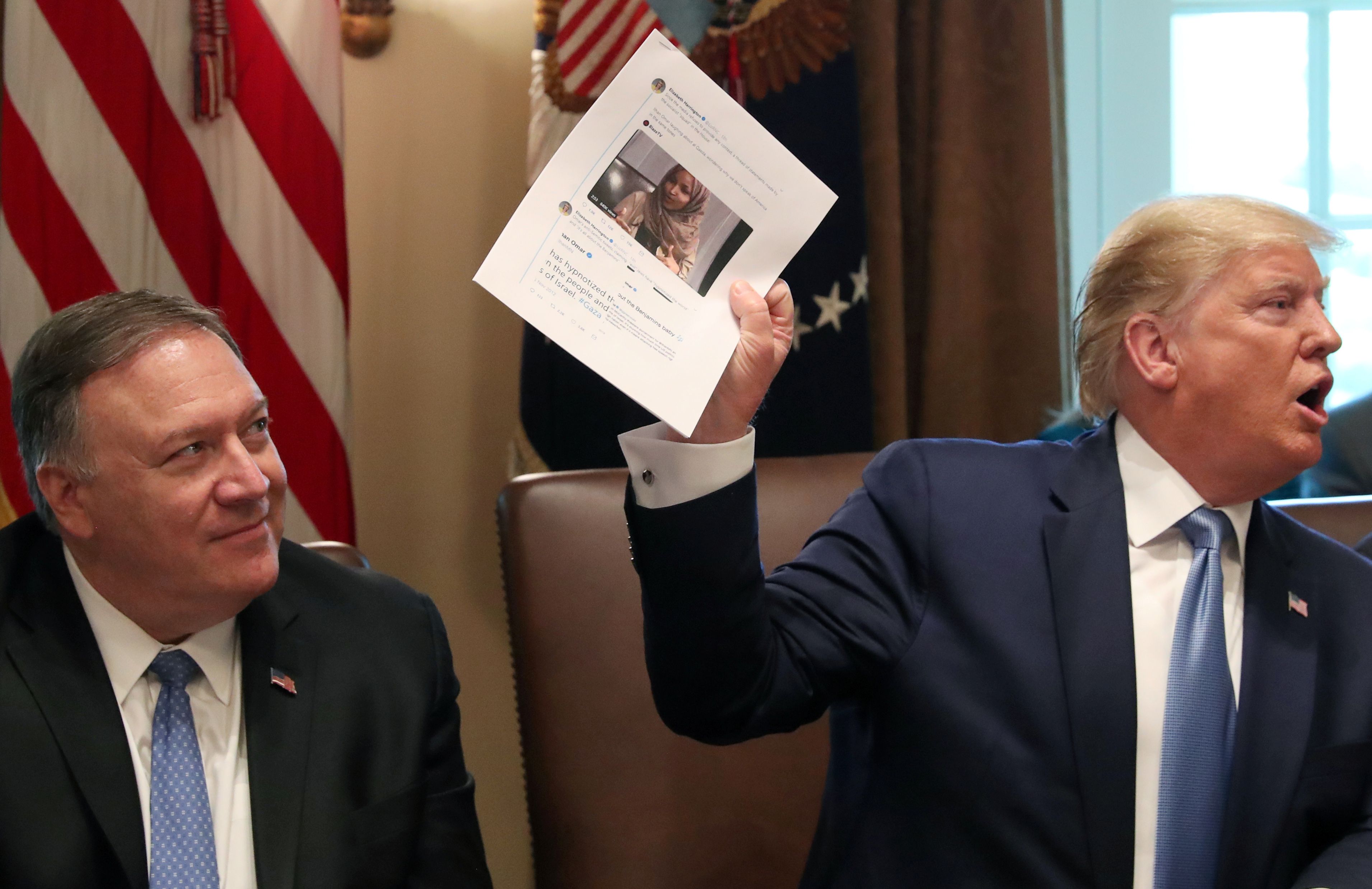 It might seem like improvisational madness when President Trump tells American citizens in Congress to "go back." But those close to Trump say there's a lot of calculation behind his race-baiting, Axios CEO Jim VandeHei writes.
Why it matters: It's central to his 2020 strategy, they say.
The rough calculation goes like this: 
Trump knows that in 2016, he won the white vote by 20+ points. 
He hopes he can crank their turnout even higher, especially among older, white evangelicals. He knows most of those voters are unlikely to ditch him, no matter how offensive his comments.
He watches Fox News and knows AOC, in particular, is catnip to old, white voters, especially men. She is young, Hispanic, female and a democratic socialist — a 4-for-4 grievance magnet. Last week, AOC got nearly as much online attention as all 2020 Democrats combined.
Trump believes he did better than Mitt Romney among Hispanic voters because many who came here and went through the legal process agree with his views. 
Axios sat in on a focus group in Michigan where white swing voters agreed with Trump on immigration. Carlos Algara, a political scientist at UC Davis, told the N.Y. Times that a forthcoming analysis of the 2018 midterms found that even without Trump on the ballot, "white Democrats with high levels of racial resentment were likely to vote ... Republican."
Facebook is often his incubator. He has spent three times more than all Democratic contenders combined on Facebook, with a mix of message-testing immigration lines to appealing to Hispanics who seem susceptible to his worldview. 
So Trump calculates that (white voters + some Hispanic voters) * (tough immigration rhetoric + race-baiting language) = narrow 2020 win. 
The bottom line: Trump sees the four progressive women in The Squad as perfect foils until he gets a Democratic nominee to run against.
N.Y. Times: "He has told aides ... that he is pleased with the Democratic reaction to his attacks, boasting that he is 'marrying' ... Pelosi and the Democratic Party to the four congresswomen known as 'the Squad.'"
Then, he will try to do the same to the nominee.
The big picture ... Sad but true: Trump associates predict more, not less, of the race-baiting madness.
2. House formally condemns the president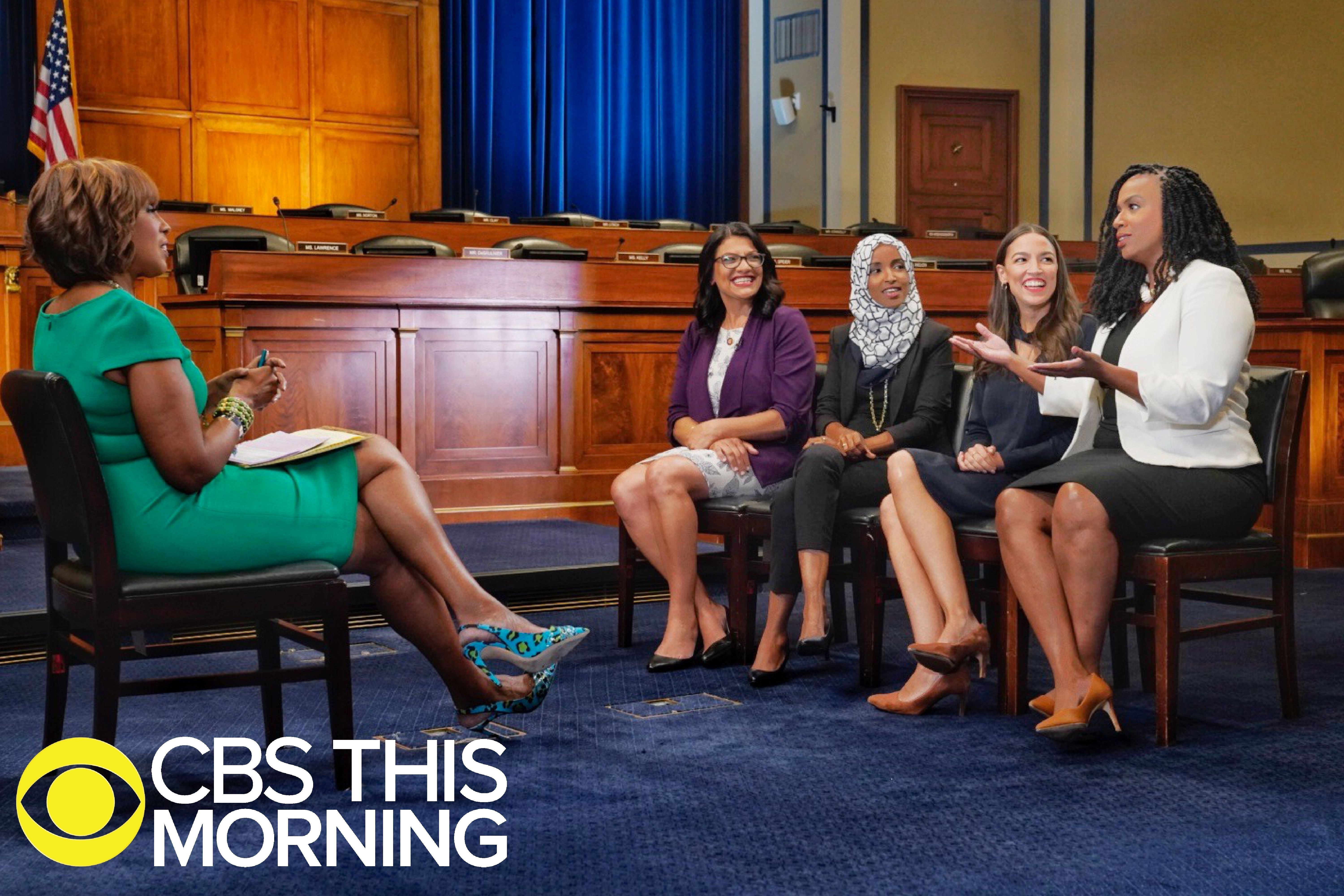 Unlike their reluctance on impeachment, House Speaker Nancy Pelosi and the House Democratic leadership were eager to make a public spectacle of President Trump's racist comments, Axios' Alayna Treene reports from Capitol Hill.
What happened: In a blistering floor speech, Pelosi described Trump's tweets as "disgraceful," "disgusting," and "racist," prompting Georgia Republican Rep. Doug Collins to demand her words be "taken down."
By House precedent, "References to racial or other discrimination on the part of the President are not in order."
A fiery, two-hour showdown between Democrats and Republicans ensued, with the House ultimately voting largely along party lines not to strike Pelosi's words from the record.
House Republican Leader Kevin McCarthy, who had defended Trump's tweets earlier in the day, told Axios: "What we just saw today was a very sad day in this House. Probably a historic day. ... The very person who is supposed to uphold the rules broke the rule."
For history ... WASHINGTON (AP) — Divided House votes to condemn Trump's "racist" tweets against Democratic congresswomen of color, over GOP opposition.
The four Republicans who voted to condemn Trump's remarks: Reps. Brian Fitzpatrick of Pennsylvania, Fred Upton of Michigan, Will Hurd of Texas and Susan Brooks of Indiana, who is retiring.
Also backing the measure was Michigan's independent Rep. Justin Amash, who left the GOP this month. (AP)
The bottom line: The chaotic scene underscores deep divisions within Congress over when, if ever, to hold Trump accountable.
3. Axios 2020 attention tracker: Dems fall from news radar
Showing how vulnerable President Trump's challengers are to vagaries of news cycles, online interest in 2020 Democrats plunged over the past week as attention turned to Jeffrey Epstein, women's soccer and, of course, Trump's racist tweets.
In the week ending Sunday, when Trump began his tweet rant, articles about the Democratic candidates generated just 6.5 million combined social media interactions (shares, likes, comments) — the fewest since mid-January.
Articles about Trump generated 23.2 million interactions, according to data provided exclusively to Axios by NewsWhip, a social-media metrics company.
Why it matters, from Axios' Neal Rothschild: It's a reminder of the president's stranglehold on public attention. He's capable of single-handedly steering news cycles, with his attacks on Democratic congresswomen of color as Exhibit A.
Between the lines: The numbers also reflect the 2020 Democrats' lack of a lightning-rod media sensation who can drive the conversation like Rep. Alexandria Ocasio-Cortez, who had 4.8 million interactions.
That's three-quarters of the attention that was received by the whole Democratic presidential field.
4 Pic du jour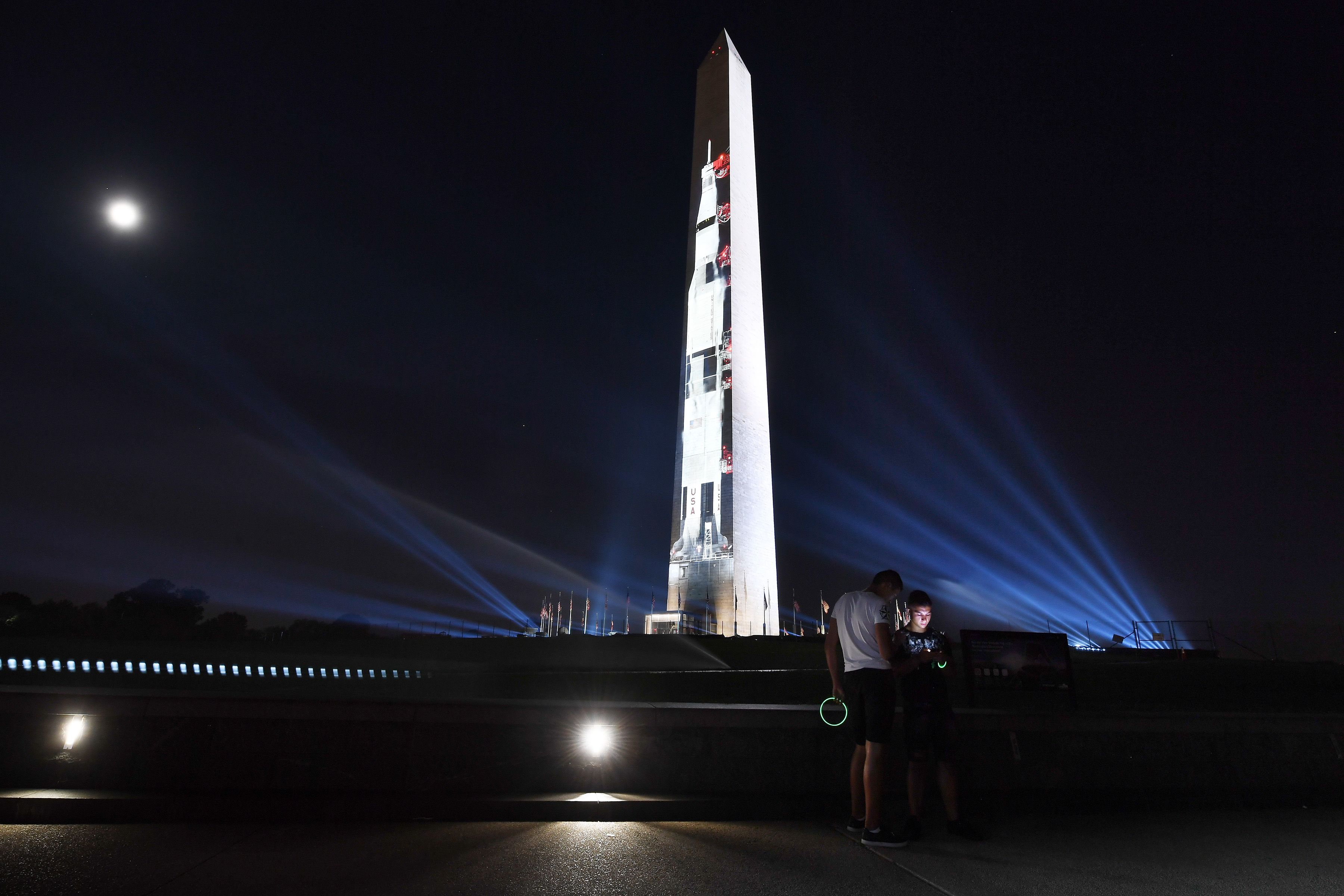 Tomas Mladenov is illuminated by his phone as a Saturn V rocket image is projected on the Washington Monument to mark Saturday's 50th anniversary of the Apollo moon landing.
5. 🧠 Musk show off brain-computer interface
Elon Musk's Neuralink, which is "developing a next-generation brain-computer interface, unveiled what [it] billed as a significant advance toward a therapeutic device," writes the Wall Street Journal (subscription):
The device is designed to "connect human brains and machines with more precision than other available devices."
It "has been tested on monkeys ... The primate was able to control a computer with its brain, [Musk] said in a surprise announcement."
Why it matters: "The goal is to use the platform to treat neurological conditions like movement disorders, spinal-cord injury and blindness."
Go deeper: Musk told "Axios on HBO" about his grand plan for "symbiosis" with AI.
6. Real world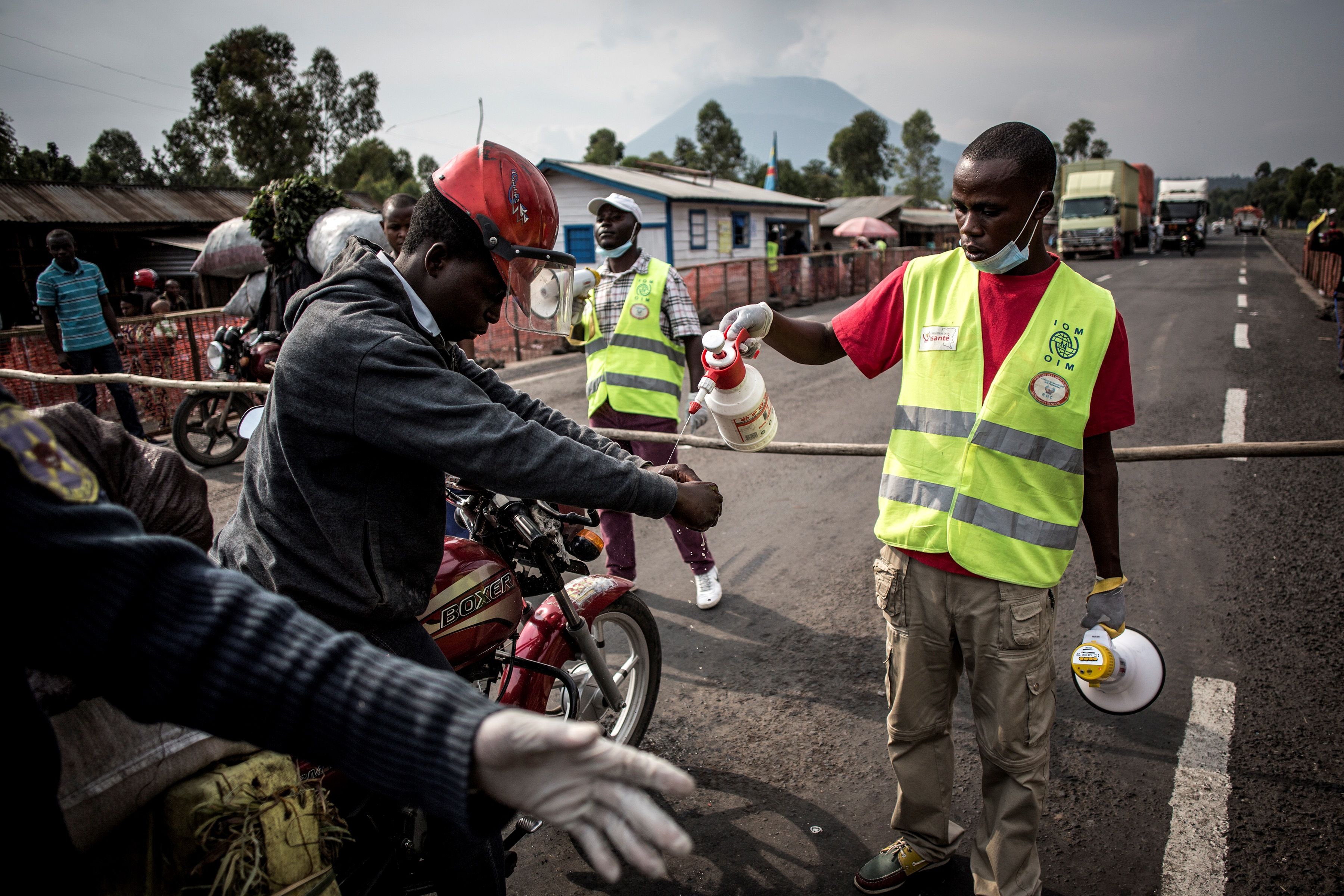 In the Democratic Republic of Congo, a motor taxi driver gets his hands washed at an Ebola screening station in Goma.
The central African country "has confirmed the first case of Ebola in the eastern city of Goma, a major transport hub," the BBC reports.
"The World Health Organization (WHO) said the case could be a 'game-changer' given the city's population of more than two million."
7. ☢️ NRC may cut reactor inspections
What's new: The Nuclear Regulatory Commission's staff is recommending a cutback on inspections at nuclear reactors, AP's Ellen Knickmeyer reports.
Why it matters: The cost-cutting move is promoted by the nuclear power industry, but denounced by opponents as a threat to public safety.
The nuclear power industry has prodded regulators to cut inspections, saying facilities are operating well and inspections are a financial burden.
Edwin Lyman of the Union of Concerned Scientists said that "ignores the cause-and-effect relationship between inspections and good performances."
8. E-commerce growth slows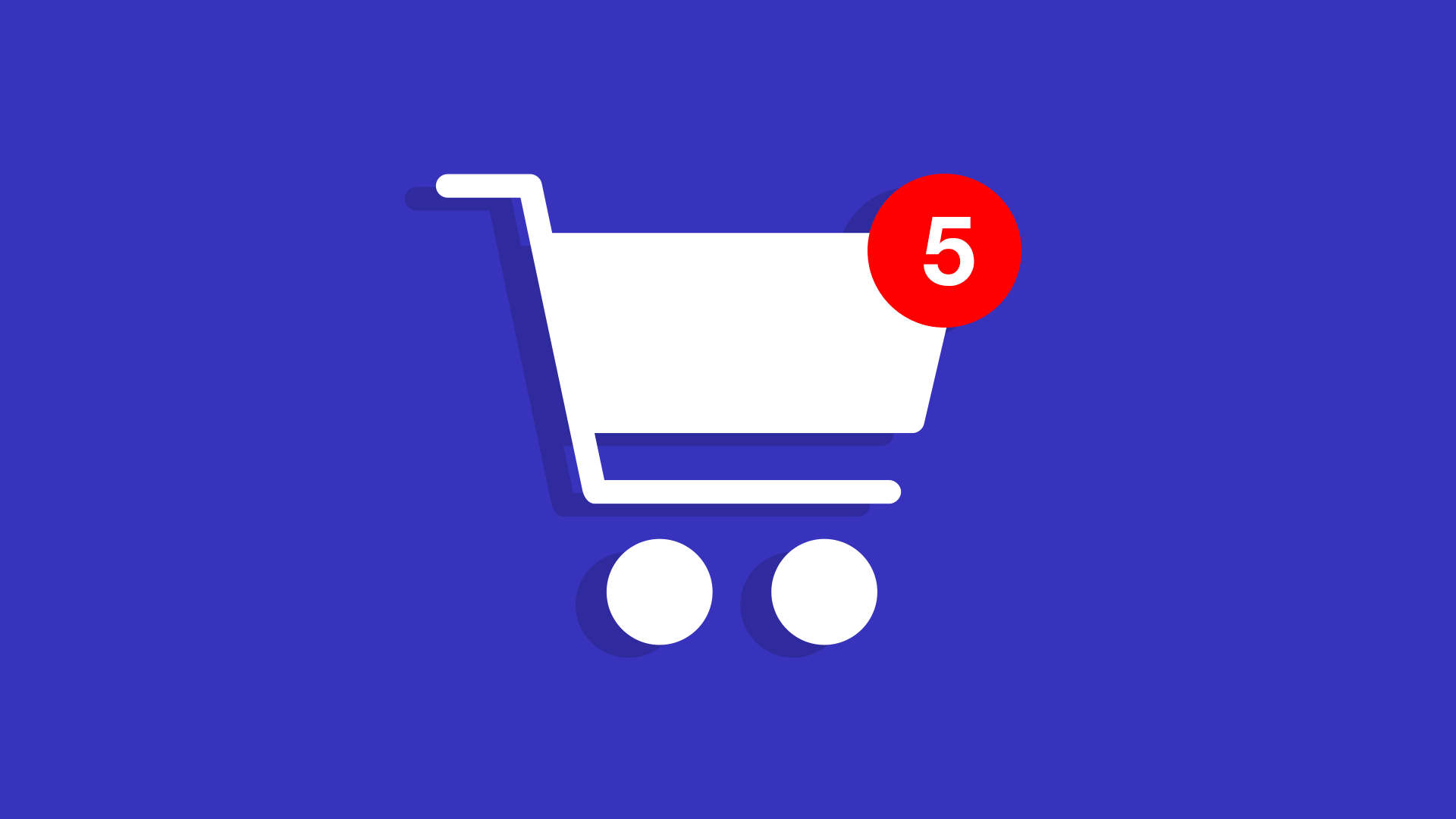 Online retail sales growth has decelerated for four consecutive quarters and may keep slowing, according to data from FTI Consulting's U.S. Online Retail Forecast, reported by Axios Markets editor Dion Rabouin.
FTI's 20-year data set suggests "online sales growth may have hit an inflection point and may experience decelerating growth going forward."
9. Trump's Fed-packing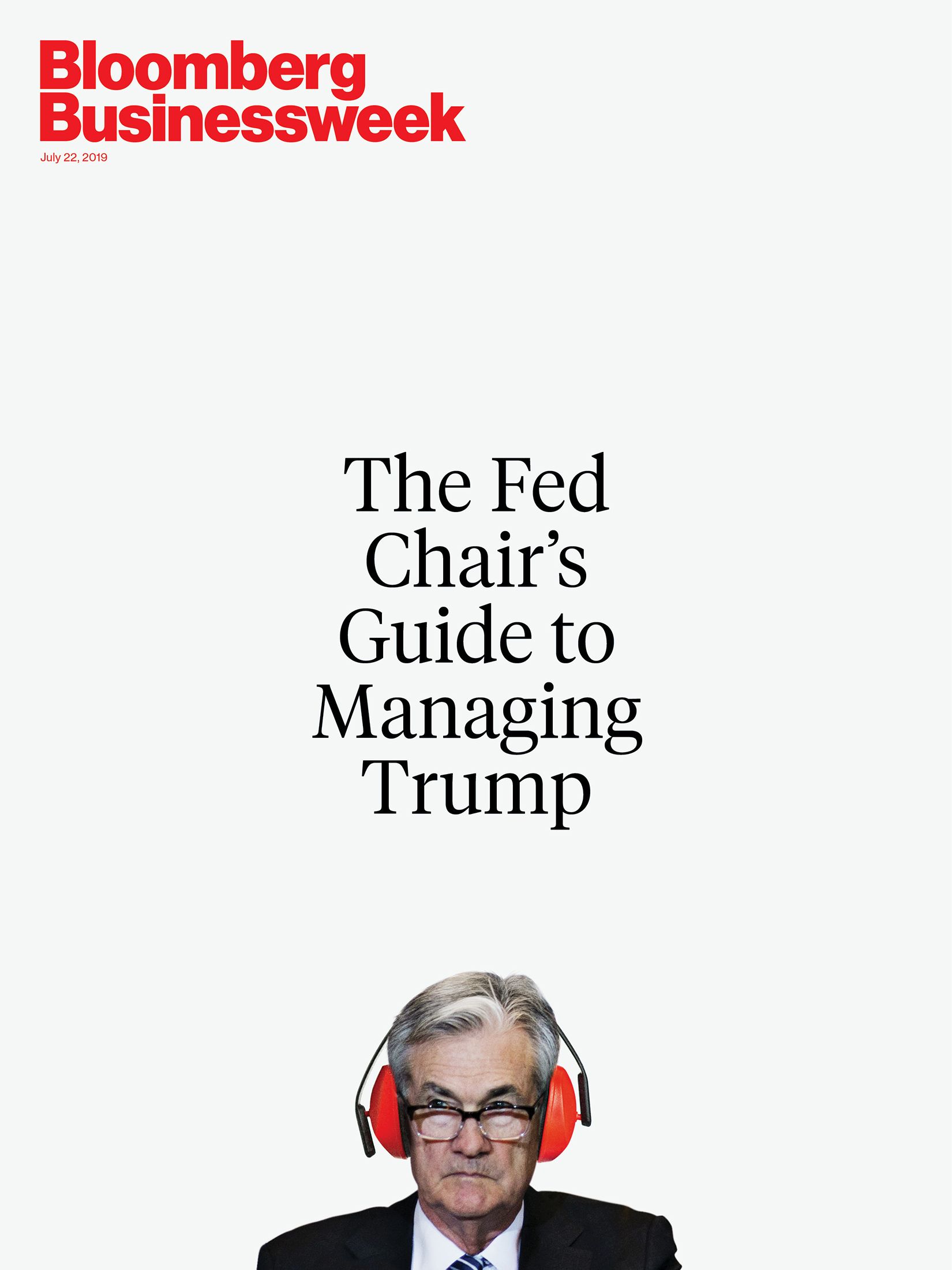 President Trump's assault on the Fed took a turn this summer, Christopher Condon writes in Bloomberg Businessweek:
"He'd already filled three openings on the bank's seven-member Board of Governors and elevated [Jay] Powell to the top job, picks that were well received inside and outside the institution."
"Clearly disappointed with their performance, however, he then began a concerted effort to fill two additional openings with individuals who would toe his line on interest rates."
"Candidates interviewed for the governor job this year have been asked whether they would support a rate cut if they were on the board now."
Why it matters: "Trump's effort to pack the Fed has spooked the central bank's staff and leadership far more than his public rantings."
"[I]t could drag partisan politics straight into the central bank's closed-door meetings on monetary policy."
10. 1 fun thing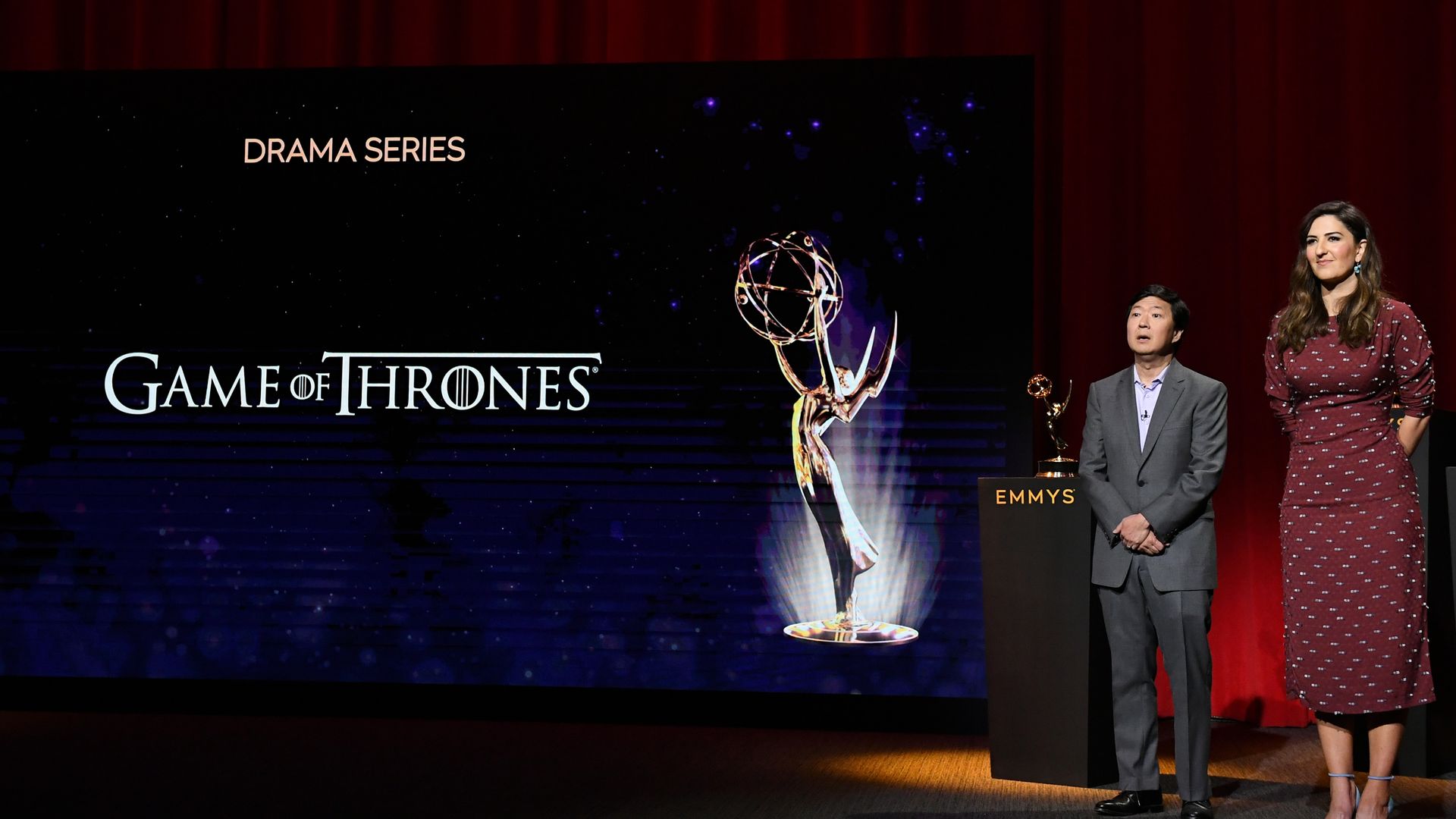 "Game of Thrones" stormed into the Emmy record books yesterday, "scoring an astounding 32 nominations — the most ever for a series in a single year," per Variety.
The HBO juggernaut has notched 161 nominations over its eight-season run with 47 wins, the most for a comedy or drama series.
With other breakouts like "Chernobyl" and "Barry," "HBO's 137 nominations were the most in the channel's history, beating Netflix's 117 — which also happens to be the most in that streaming service's short reign."
Disclosure: "Axios on HBO" is in its second season.
📱 Thanks for reading Axios AM. Invite your friends, relatives, co-workers to sign up here.