Axios AM
November 07, 2018
🇺🇸 Good Wednesday morning.
⚡ The state of play: Democrats picked up the House, winning at least 26 seats after needing a net gain of 23 for control — and Republicans expanded their grip on the Senate, flipping Democratic seats in North Dakota, Indiana and Missouri.
And in the states, Democrats flipped seven governors' seats, including key races in Wisconsin and Kansas. But Republicans managed to hold on in Florida and Ohio, prime battlegrounds for 2020.
1 big thing ... Two Americas: amplified, tearing apart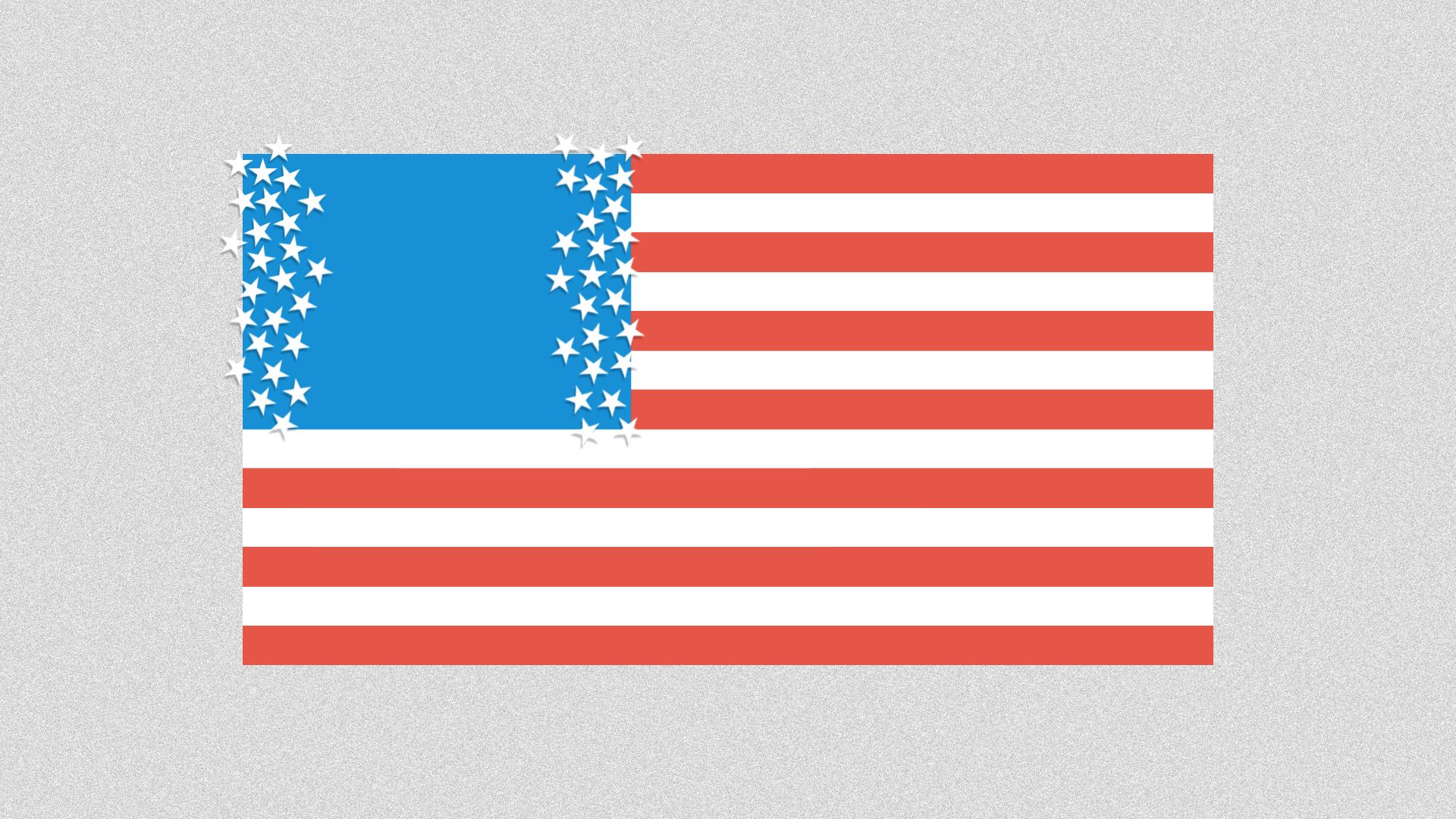 The midterms produced a divided Congress that's emblematic of a split America, drifting further apart and pointing to poisonous years ahead.
The Democratic strategy of targeting women, minorities and the young was vindicated with the new House majority. We saw record liberal turnout in many suburbs.
The Republican strategy of targeting men, whites and rural voters was vindicated with the larger Senate majority. We saw record conservative turnout in rural Trump country.
The net result: Two parties with two wildly different bases and philosophies are pulling farther and farther apart — and are certain to double down on divisiveness heading into 2020.
Fox News' Karl Rove, the former George W. Bush architect, said: "Let's be clear. ... Both parties are broken."
A GOP lobbyist emailed:  "Poisonous gridlock. Hemlock?"
Shades of 2016: The blue wave was a lot less ferocious and unanimous than much of the polling, forecasts and commentary had led Americans to expect.
It's a reminder that, even after all the post-2016 angst, all the supposed experts still don't fully understand the country.
Republican pollster Frank Luntz told me in a phone interview that there's a "hidden Trump" vote" of 2% or 3% that refuses to respond to pollsters: "They see it as helping the elite control them."
Former Obama strategist David Axelrod said on CNN: "I think this is going to prompt a new round of soul-searching about whether and how you can poll accurately ... A lot of these races that were blowouts ... polled as tight."
Be smart: Although President Trump lost the House, he made the midterms about the Senate during his final swing. And the White House feels vindicated by wins in Indiana and — likely — Florida.
Look for Trump to act like he won re-election, even though he faces a treacherous two years, with Congress and with his own 2020 re-election map.
Go deeper: See the latest results in our live map.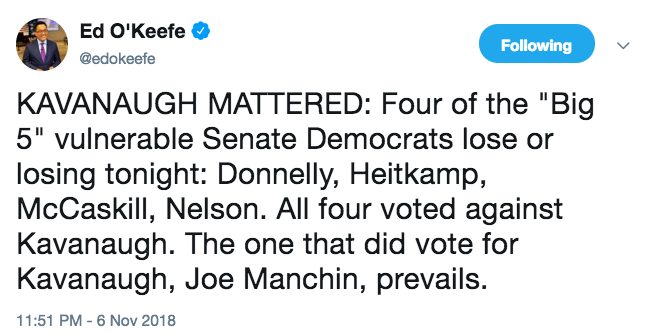 2. The caravan Trump should fear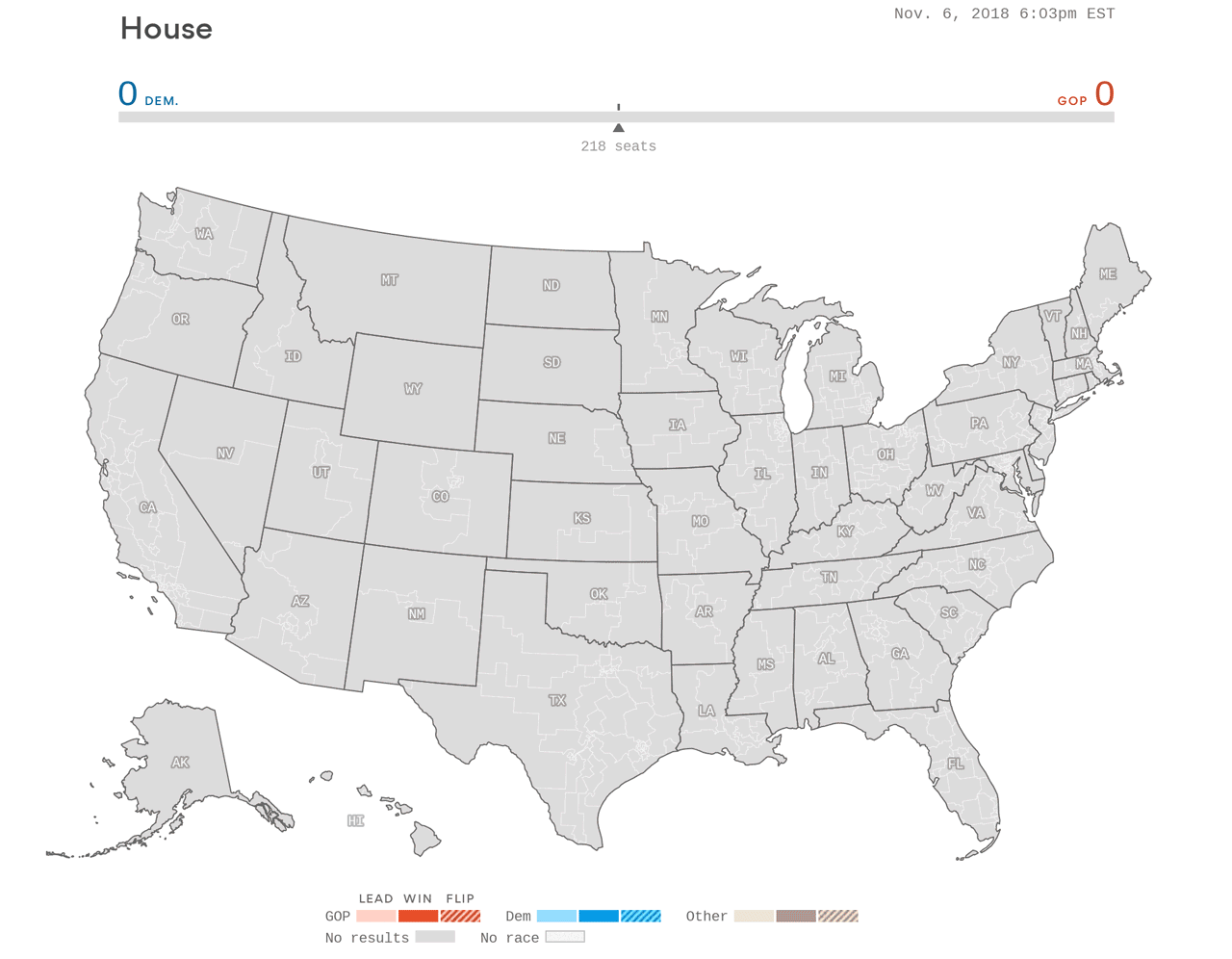 With a new Democratic House majority, the Trump White House is bracing for a caravan of subpoenas covering everything from Russia to business deals to soon be headed their way. 
House Democratic Leader Nancy Pelosi said in her victory speech: "Today is more than about Democrats and Republicans. It's about restoring the Constitution's checks and balances to the Trump administration."
Democratic House committee chairs will now have subpoena power, with the ability to demand emails, budgets, schedules, meeting notes and testimony from top administration officials.
White House officials from previous administrations say the Trump White House is thoroughly unstaffed and unprepared for the onslaught that's coming.
"The treasure hunt for Donald Trump's tax returns is on the way," MSNBC's Chris Matthews said.
And House Democrats will have the power to impeach, although conviction by the Senate — extremely unlikely — would be required to remove the president from office.
The coming hell ... In August, Jonathan Swan reported that Capitol Hill Republicans were circulating a spreadsheet previewing the investigations Democrats would likely launch if they flipped the House.
Among the targets: Trump family businesses ... Trump dealings with Russia ... James Comey's firing ... Trump's firing of U.S. attorneys ... White House staff's personal email use ... Cabinet secretary travel ... The travel ban ... Family separation ... Hurricane response in Puerto Rico ... and many more.
Alumni of George W. Bush's White House recalled what it was like after Democrats won the House in 2006.
Fox News' Dana Perino, who was Bush's press secretary, said: "Every morning, there was another 'make sure you preserve documents' — a document request. It really does become a grind."
MSNBC's Nicolle Wallace, who was Bush's communications director, said this will be "the first time that Donald Trump, as president, will be accountable to anybody ... a political earthquake; an investigative earthquake."
Be smart: Democrats privately predict impeachment hearings will hit in 2019.
But even if the House voted to impeach, Trump needs only 34 Senate Republicans to keep his office. (It takes 67 votes to remove a sitting president.) Trump's standing with Senate Rs is sky high, especially after last night. 
3. A night of firsts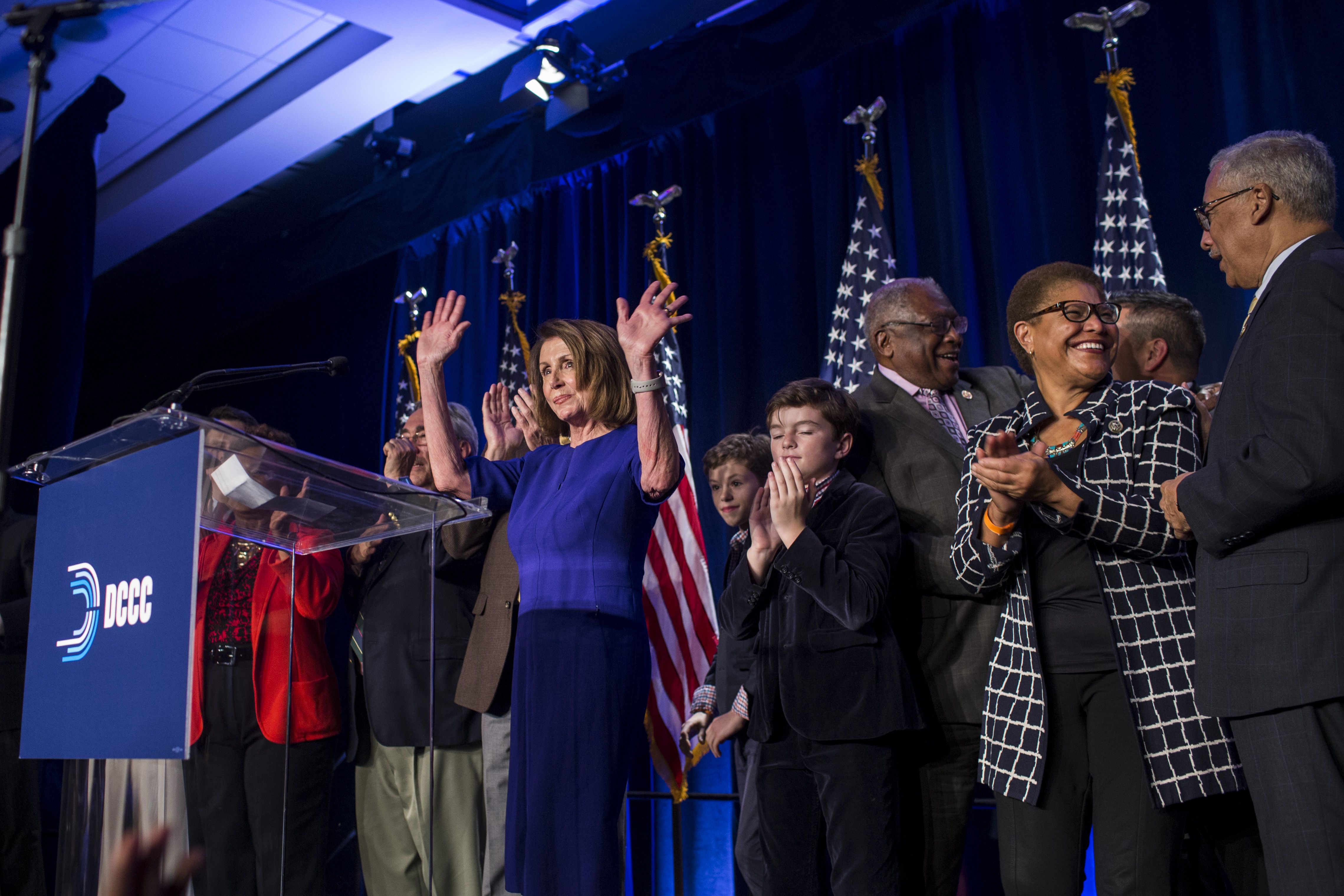 Women killed it, Axios' Alexi McCammond reports.
At least 111 women were elected, including:
40 women of color who are headed to the House. (The current number is 38.)
The first female senator from Tennessee.
The first female governors of South Dakota and Maine. 
Michelle Lujan Grisham is the first Democratic Latina elected as a governor.
33 congressional races featured two women facing off against each other, according to the Center for American Women and Politics.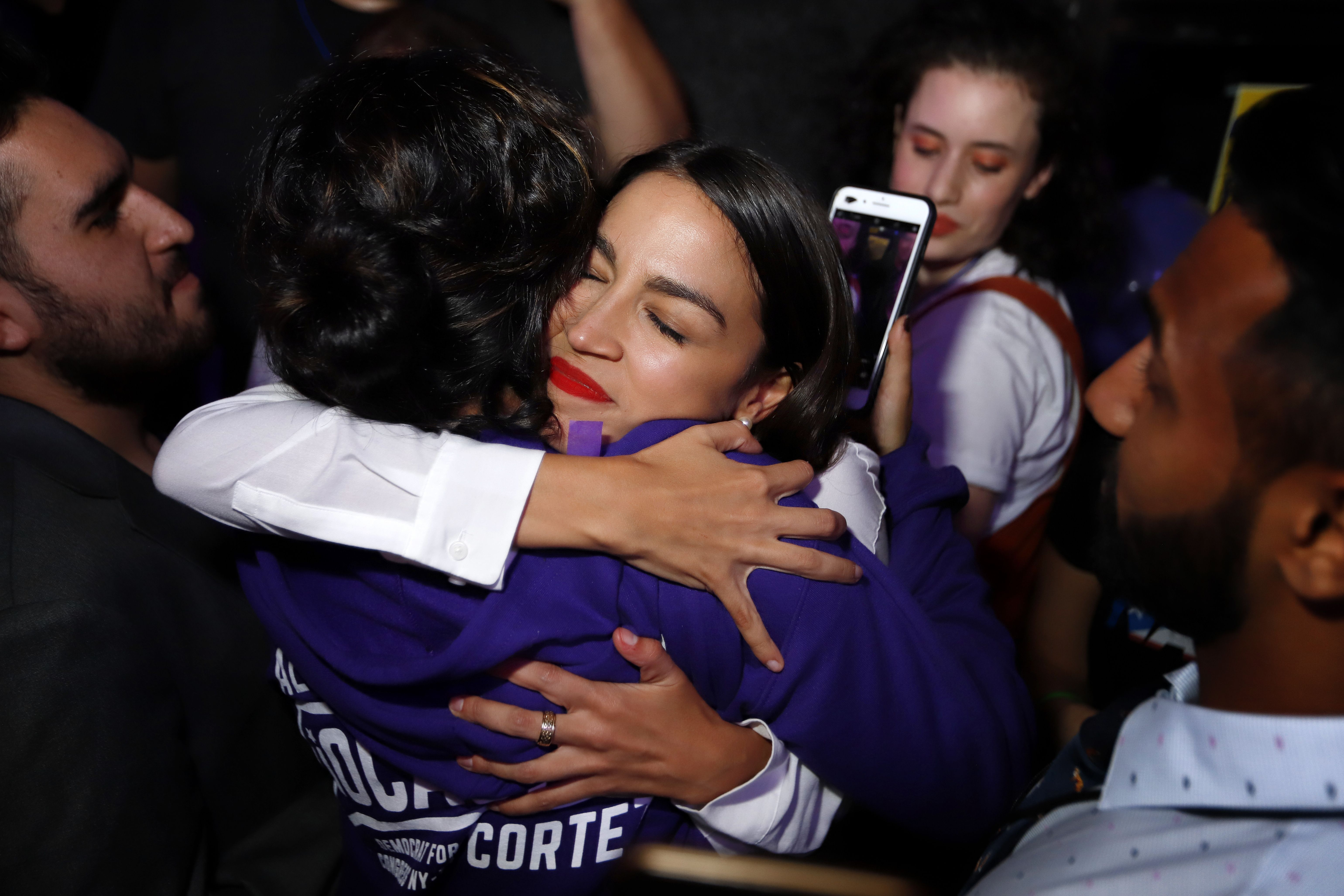 Deb Haaland of New Mexico is the first Native American woman in the House.
Rashida Tlaib of Michigan is the first Muslim congresswoman.
Ilhan Omar of Minnesota is the first Somali-American congresswoman.
Jared Polis of Colorado is the first openly gay man to win a governor's race.
Alexandria Ocasio-Cortez of New York, 29, is the youngest woman ever elected to Congress
Sharice Davids of Kansas is the first lesbian Native American in Congress.
Ayanna Pressley is the first black woman elected to Congress from Massachusetts.
Sylvia Garcia and Veronica Escobar became the first two Latinas elected to Congress from Texas tonight.
Chris Pappas is New Hampshire's first openly gay member of Congress.
See the firsts, with pics.
4. Living history
5. Biggest overlooked story: Dems undo Obama damage in states
State-level resurgence for Dems ... Democrats fought back "to power in state capitols across the country by reclaiming governor's seats in several key states, marking significant steps in their nationwide strategy to reverse years of Republican gains in state capitols," AP's David Lieb reports:
"Still, their victories in Kansas, Illinois, Michigan, Wisconsin, Maine and New Mexico were balanced by Republicans holding on to one of the top prizes, Florida, and the governor's offices in Ohio and Arizona. All three states will figure prominently in the presidential map in two years."
"Democrats' toppling of Republican Scott Walker in Wisconsin completed a sweep for the party in the upper Midwest."
Why it matters: "Republicans entered Tuesday's election with a sizable advantage, controlling two-thirds of the 99 state legislative chambers and 33 governors' offices."
The state gains will help Dems overcome the GOP's redistricting advantage after the next census, and puts machines in place for Dems' 2020 nominee.
6. Democratic stars fall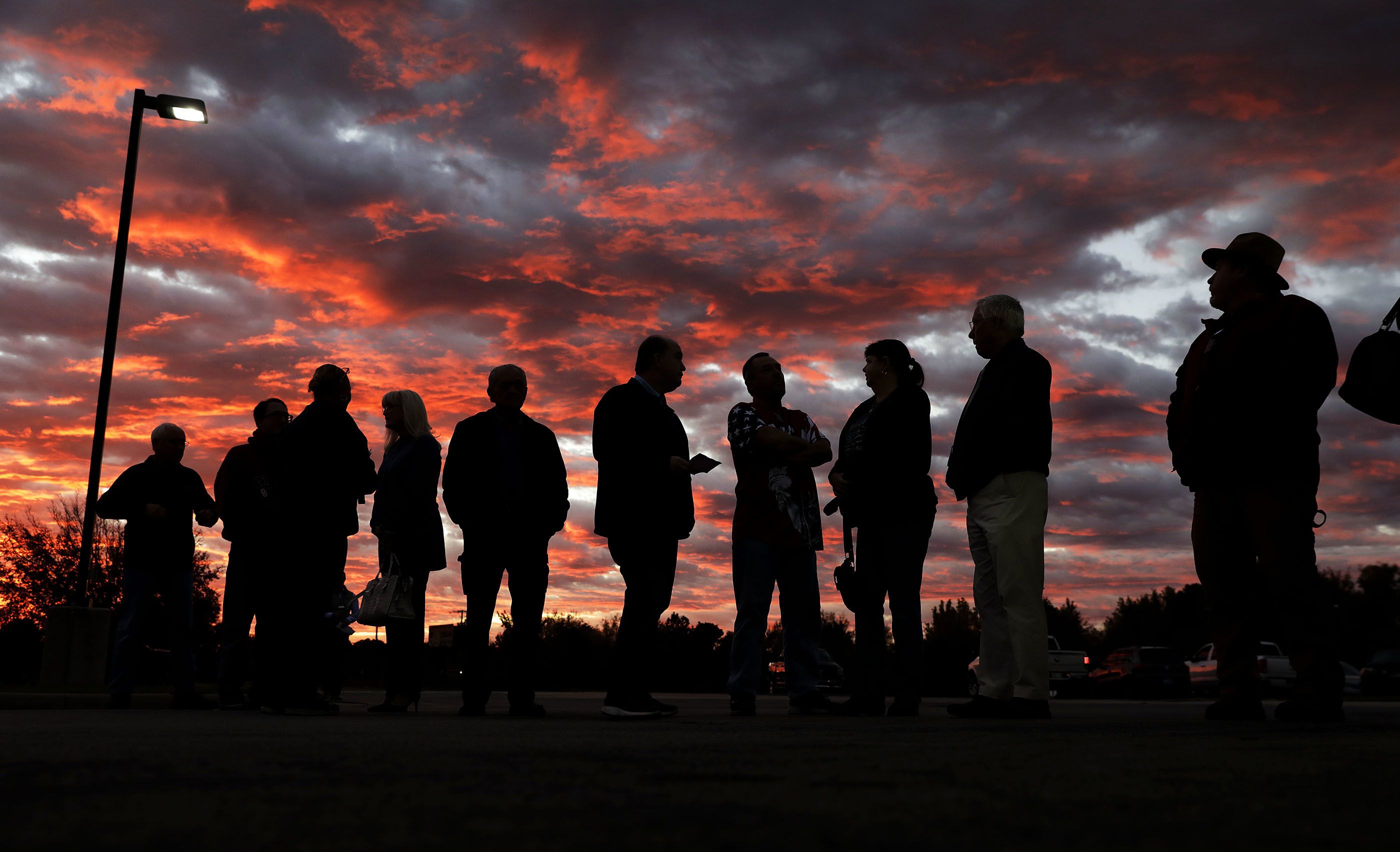 Some of the Democrats' brightest hopes and freshest faces failed to bring home a win across some of the most closely-watched races in the nation.
Texas Rep. Beto O'Rourke failed in his bid to deny Sen. Ted Cruz re-election — even after O'Rourke raised a record $70 million in a surprisingly competitive Texas Senate race.
Andrew Gillum couldn't take down Ron DeSantis in Florida's governor's race — a perfect microcosm of 2018 politics in the Trump era, with a young, progressive African-American facing off against a pro-Trump Republican.
P.S. ... Another star Dem in flux: "As Election Day gave way to the early morning hours Wednesday, the bruising, often bitter race to become Georgia's next governor continued to defy a ready resolution. With nearly all votes counted, Georgia Secretary of State Brian Kemp enjoyed a slim lead — but his defiant Democratic opponent, former state Rep. Stacey Abrams, has vowed to push on in hopes of a runoff," reports NPR.
Georgia's "electoral rules require a candidate to garner a majority to win the governorship. If neither nominee manages to win more than 50 percent — and with Libertarian Ted Metz also on Tuesday's ballot, that remains a possibility — Kemp and Abrams would need to square off again in a new round of voting."
7. Cruz hangs on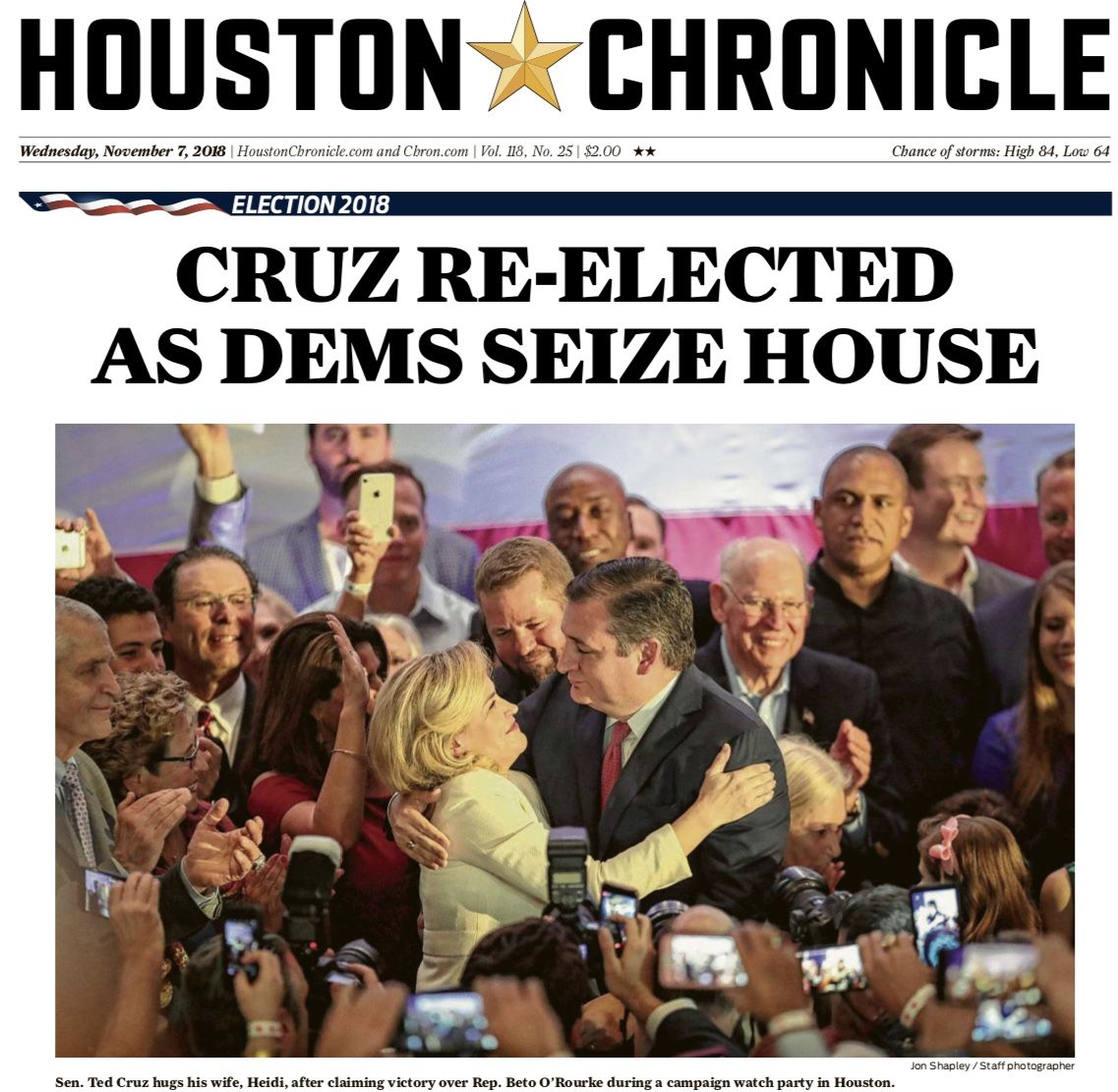 "Beto O'Rourke's national star power took him closer to a statewide election win than any other Texas Democrat in decades, but in the end it was not enough for his long-shot quest to unseat Republican U.S. Sen. Ted Cruz," per the Houston Chronicle's Kevin Diaz.
The final tally: Cruz 50.9% ... O'Rourke 48.3%.
"With most of the ballots counted, the Republican incumbent was able to overcome an early voting advantage that analysts had credited to a large turnout operation of young and minority voters who flocked to O'Rourke."
"F-bomb" on MSNBC: "Thanking his campaign supporters for their spirited challenge to Sen. Ted Cruz, [O'Rourke] said on live television: ... 'All of you, showing the country how you do this. I'm so f---ing proud of you guys.'" (AP)
"The Texas Democrat has been known to drop f-bombs in public throughout the fierce campaign. But this time, he was broadcast on MSNBC, prompting anchor Brian Williams to apologize as the network cut away from the speech."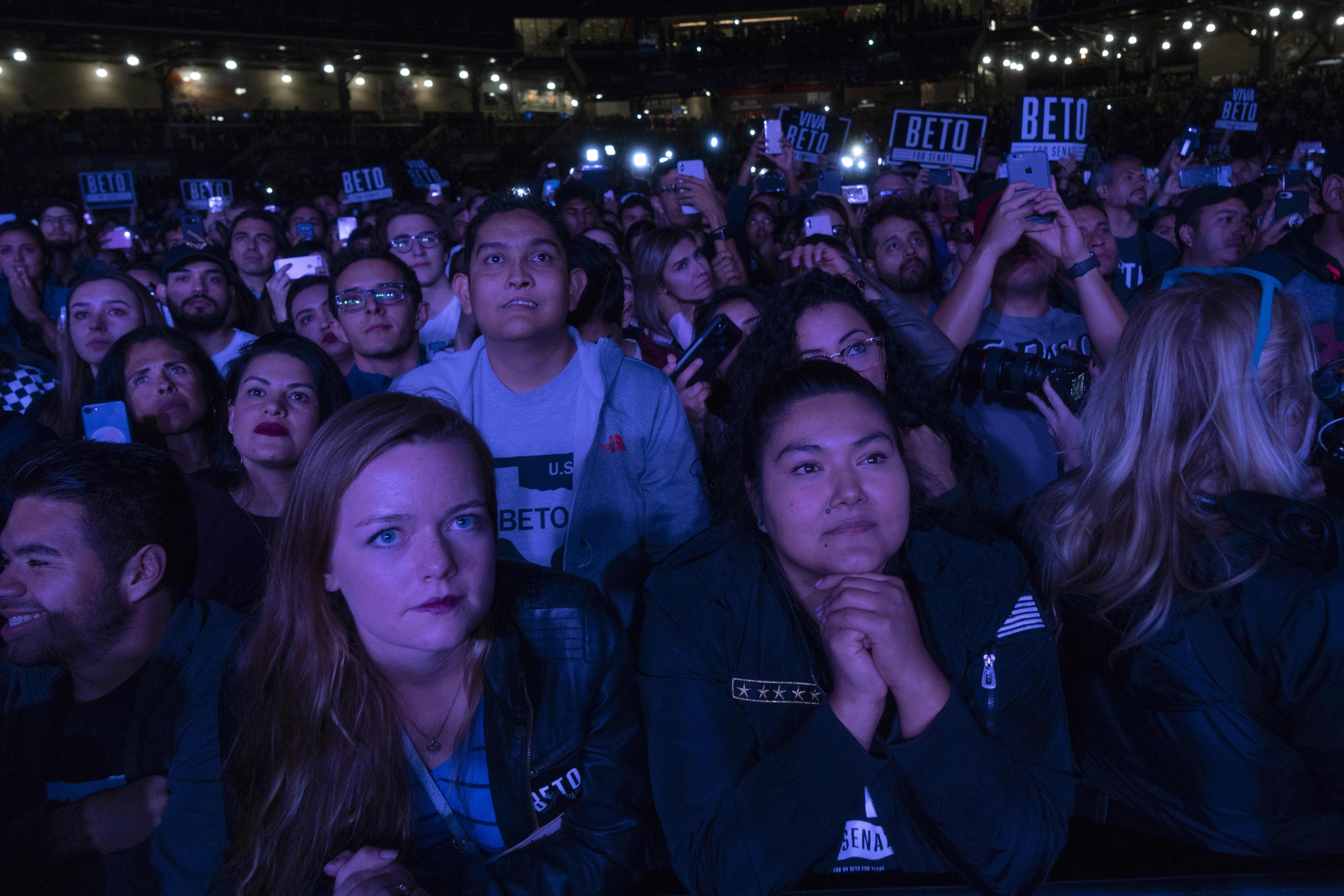 8. Time capsule: Two election nights, 24 years apart
NBC's Tom Brokaw, on Election Night 1994, the year of the Newt Gingrich-led Republican Revolution:
"Good evening. If you're a political junkie, you'll want to remember this night. If you're a Democrat, you may want to crawl into a hole and pull it in after you."
"There is a sweep, a blowout on behalf of the Republican Party in this country, from sea to shining sea."
Tom Brokaw, last night:
President Trump "made that courtesy call [to Nancy Pelosi] tonight, but I don't think that's what this is going to be about. This has worked so well for him to get on his airplane and go from one rally after another rally after another rally."
"Pick out something like a group of people trying to come to America who are still — what? — 800 miles away. And activate the United States Army with concertina wire, because it played. It went to people's sense of fear."
9. Macron calls for "European Army"
"French President Emmanuel Macron called for the creation of a 'true European army,' issuing a sharp critique of trans-Atlantic security ties days before U.S. President Trump is due to visit France," The Wall Street Journal reports (subscription):
Macron grouped "the U.S. among foreign powers he considers a potential threat to the continent. 'We have to protect ourselves with respect to China, Russia and even the United States of America,' Mr. Macron said on French radio."
Why it matters: "Europe's security ties with the U.S., which have been a bedrock of the continent's stability for decades, have come under strain as Mr. Trump has demanded more military spending from European members of [NATO] and questioned the alliance's benefits for the U.S."
"Macron made the remarks as part of a weeklong tour of World War I battlefields ahead of the centenary of the Nov. 11 Armistice, when the French leader is due to host Mr. Trump, Vladimir Putin of Russia and many other heads of state."
10. 1 🍕 thing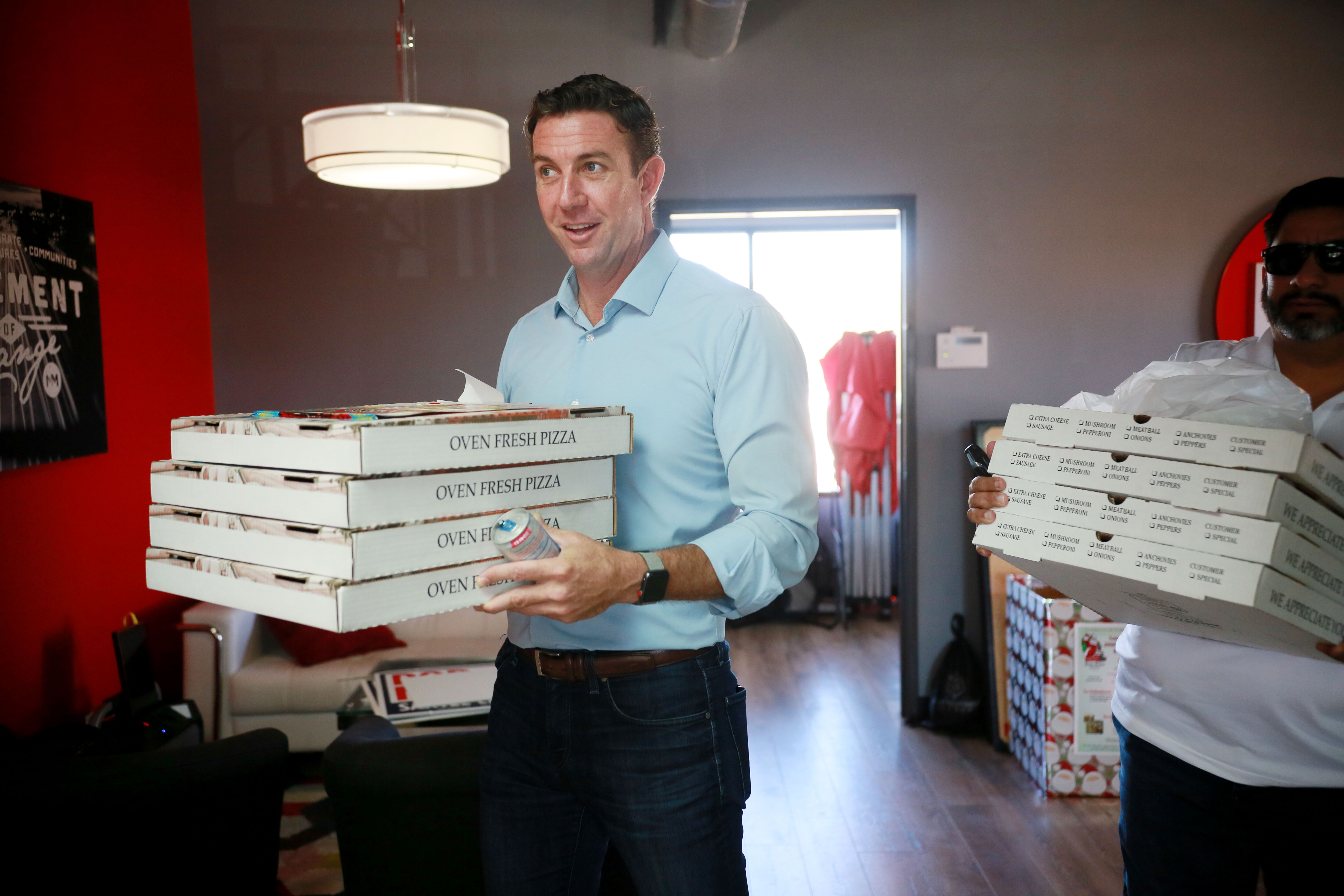 "A group sent 8,000 pizzas to hungry voters as they waited in long lines that plagued polling places across the country," AP reports from Phoenix.
"The group Pizza to the Polls collects social media reports of long lines and doles out pizzas accordingly."
Why it matters: "The nonprofit enjoyed a boost in recent days because of tweets and donations from celebrities like Debra Messing, Alyssa Milano, Mandy Moore and Patton Oswalt, raising more than $300,000 over a 24-hour period."
"Co-founder Katie Harlow of Portland, Oregon, said she and two friends came up with the idea in 2016 after seeing long lines during the early voting."