Axios AM
June 28, 2023
🐪 Happy Wednesday. Smart Brevity™ count: 1,455 words ... 5½ mins. Edited by Noah Bressner.
🇷🇺 Kremlin intrigue: A top Russian general knew about last weekend's coup plot in advance, according to U.S. intelligence — prompting questions about what support rebels had among the brass, the N.Y. Times reports.
1 big thing: Trump ponders Twitter return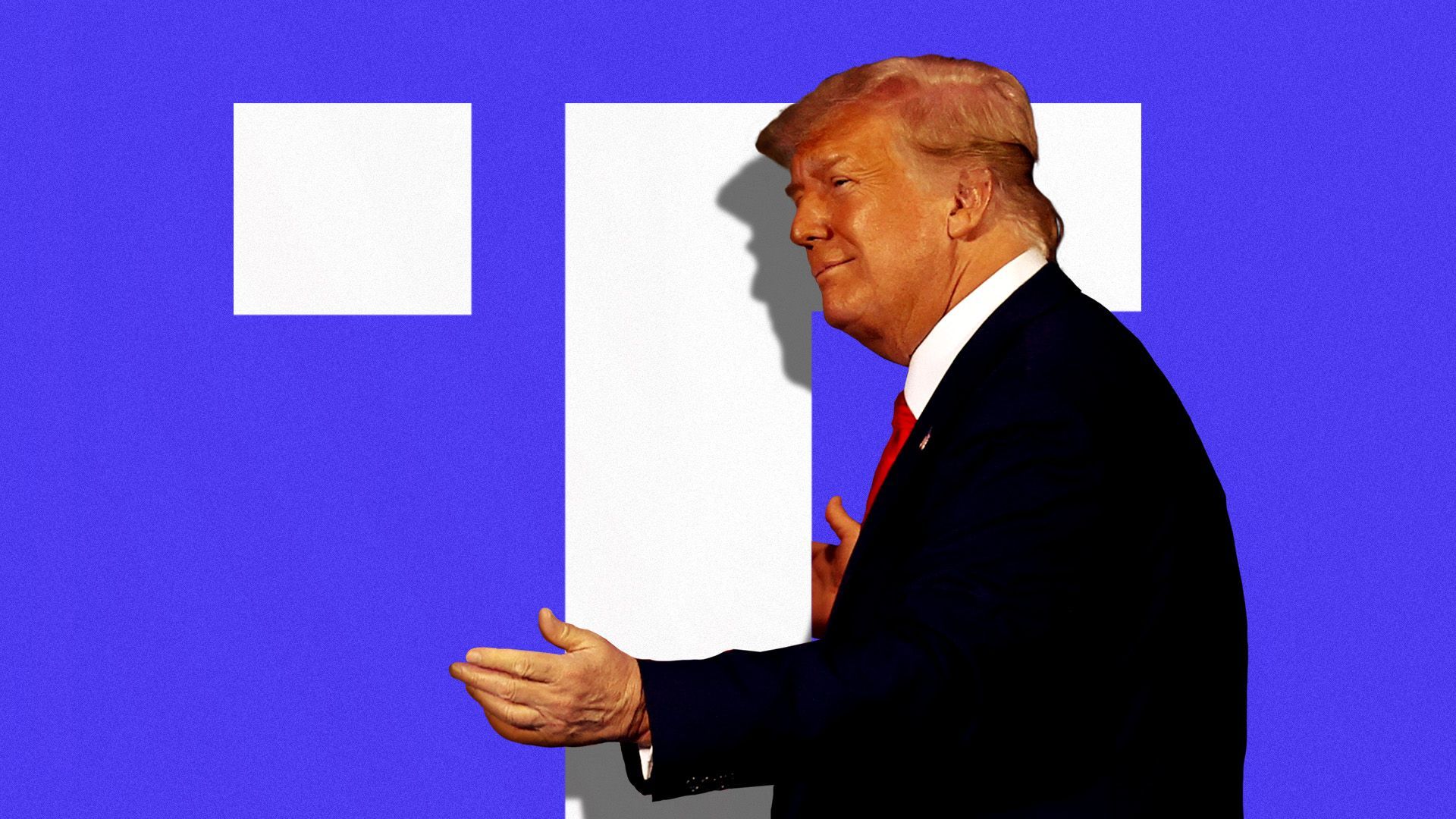 It may take a while. But former President Trump has entertained the idea of returning to his happy place on Twitter, where he's been absent for 2½ years, sources tell Axios' Sophia Cai.
Why it matters: Trump still has 87 million followers on Twitter — but hasn't posted there since he was banned in 2021 after the Capitol riot.
Now some advisers close to his campaign expect he'll begin tweeting again at an opportune moment in his '24 campaign, which will be waged amid a legal onslaught.
For more than a year, Trump has been blasting his thoughts to some 5 million followers on Truth Social, a platform where he's the majority owner — giving him a financial incentive to keep the rage flowing.
What we're hearing: A person close to Trump's campaign cast the ex-president's Twitter return as a tool his team could use to try to offset bad news — another indictment, for example.
Trump considered returning to Twitter at the end of Congress' Jan. 6 hearings in December 2022, people close to Trump tell Axios.
His team even drafted possible tweets before he decided to stay on Truth Social, which had debuted months earlier.
State of play: Twitter's Elon Musk reinstated Trump's account last November. But Trump hasn't tweeted — staying steadfastly on Truth Social.
Under Musk, Twitter has become a favorite of conservative Republicans, many of whom repost Trump's Truth Social diatribes to Twitter's much broader audience.
Truth Social — replete with ads for alternative medicine, gun accessories and Trump-themed trinkets — has been Trump's medium of choice to rage in all caps against prosecutors and Biden administration officials.
Trump's activity on Truth Social has ramped up this month, starting with his preemption of the Justice Department's announcement that he was being charged in the classified documents case.
He "re-Truths" posts from allies in Congress, favorable polling and clips from conservative networks.
Behind the scenes: Trump sends fewer than half of his Truth Social posts on his own, a person close to him tells Axios.
He dictates others — or they're written by top campaign advisers Dan Scavino and Jason Miller, or communications director Steven Cheung.
🕶️ What we're watching: One scenario Trump has Trump rejoining Twitter but post exclusive content on Truth Social.
2. 🦾 AI buying spree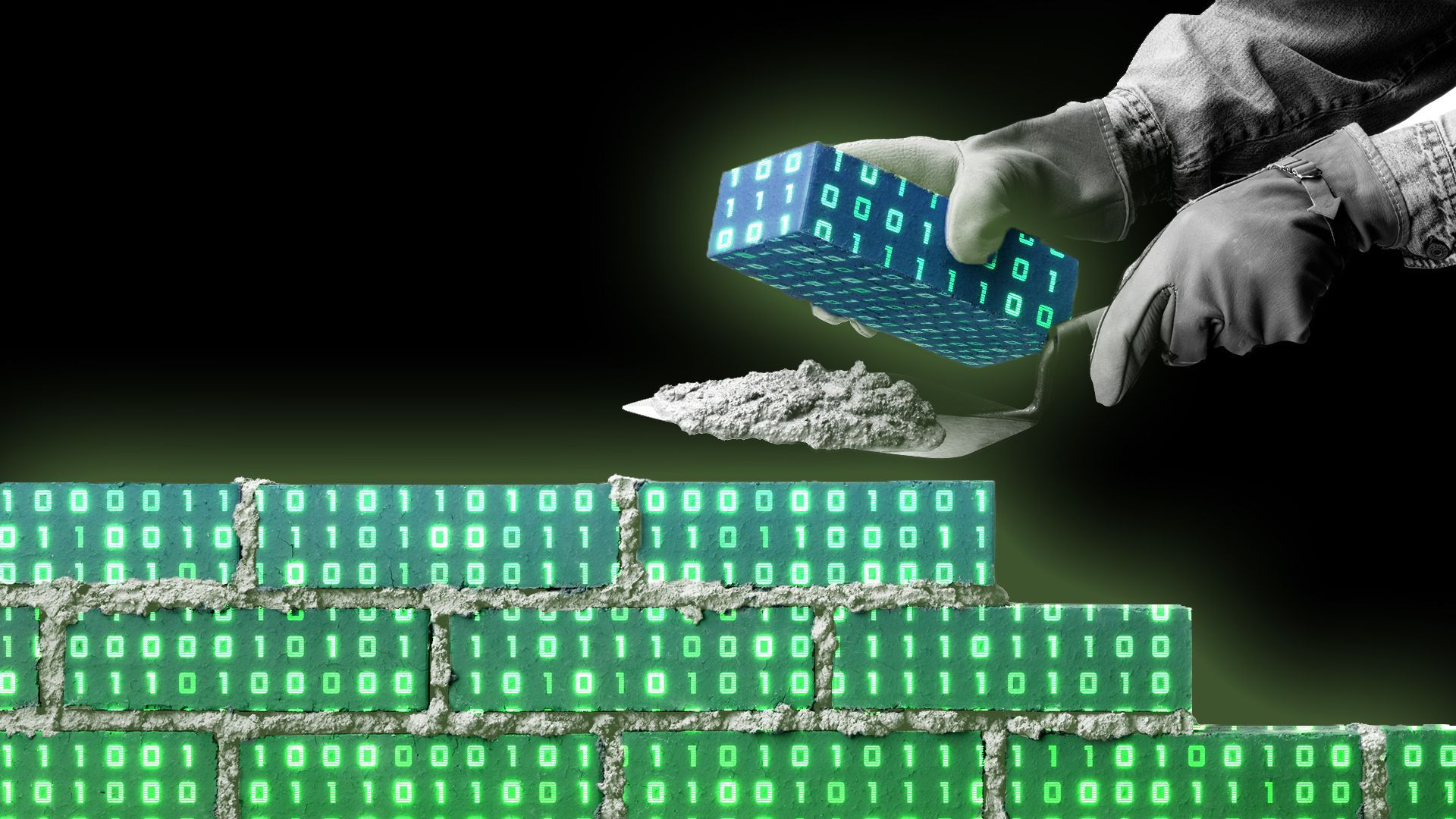 The race to lead in AI is spurring a fresh wave of corporate acquisitions and investments as tech companies seek to show customers they aren't sleeping on the red-hot technology, Axios' Ina Fried and Hope King report.
Why it matters: The pressure is on CEOs to prove they have an AI strategy.
On the acquisition front, Databricks announced this week it is paying $1.3 billion ($21 million per employee) to buy two-year-old startup MosaicML, which specializes in open-source AI models.
Thomson Reuters said yesterday it will pay $650 million for legal AI assistant Casetext.
Hundreds of millions more are being invested by large tech companies for minority stakes in AI startups.
Salesforce Ventures earlier this month said it's doubling the size of its generative AI fund — to $500 million.
Venture arms from Google, Microsoft and others are actively investing in AI startups.
Corporate investing can help larger firms get an insider view of startups' technical work and spot potential acquisition targets.
It's not just tech companies that are opening up their checkbooks. Consulting and other firms outside of tech are also stepping up their AI investments.
Accenture last week closed its purchase of Bangalore, India-based Flutura, which it says will boost its ability to offer AI services in the energy, chemicals, metals, mining and pharmaceutical industries.
PwC US recently announced plans to invest $1 billion over the next three years in AI projects and the upskilling of its 65,000-person workforce.
🥊 Reality check: The old Latin saying caveat emptor (buyer beware) applies here, too. Everyone these days says their company is an AI company.
3. 💰 Some Wall Street interns get $120/hr.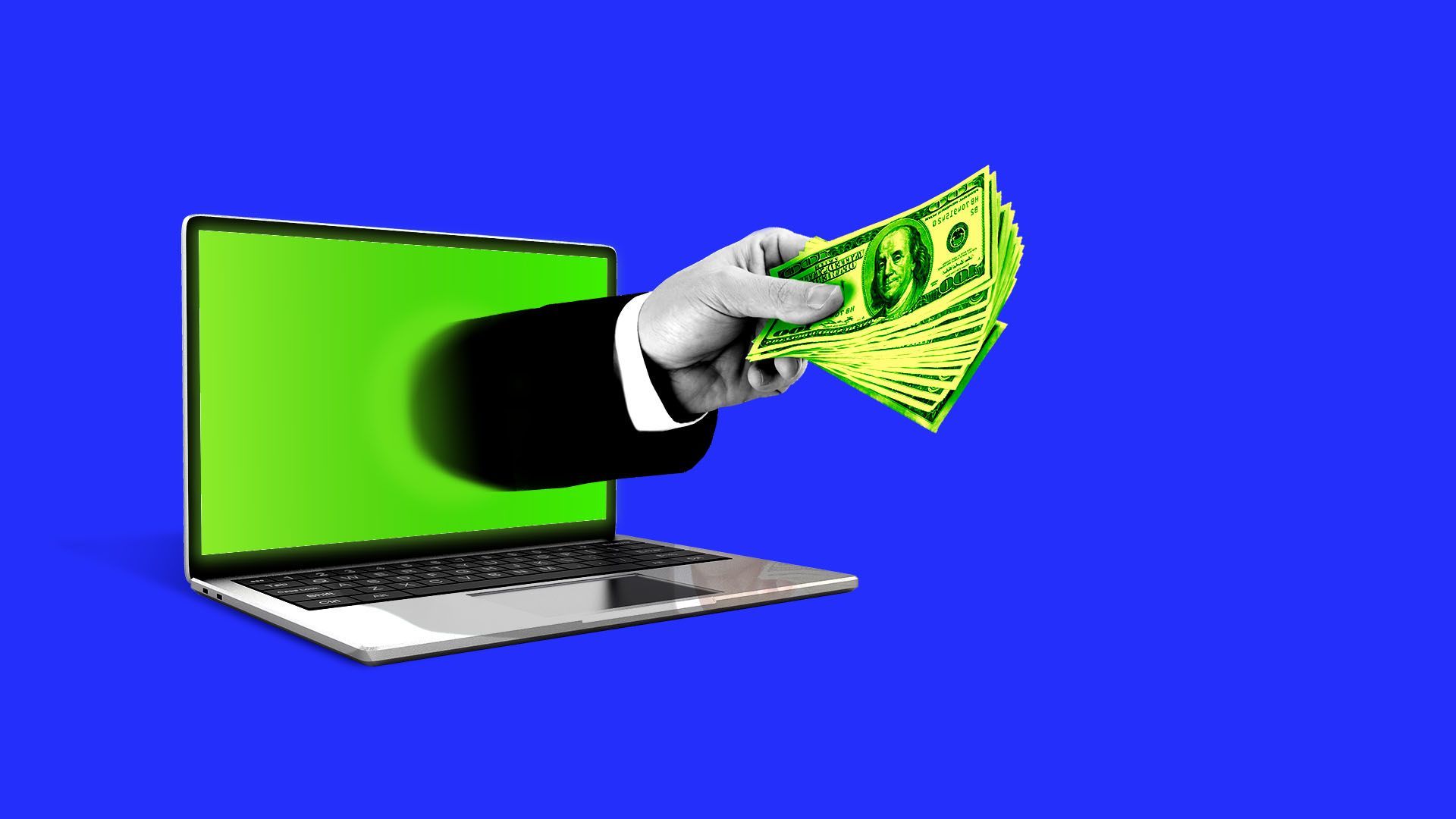 Eye-popping pay is pushing ambitious college students back to Wall Street:
Applications for internships at Citadel and Citadel Securities — Ken Griffin's firms — were up 69,000 over last year (+65%) after the median wage jumped to $120 an hour, Bloomberg reports.
Why it matters: Layoffs in the tech industry mean college grads seeking high-paying gigs view banking as a better bet than Silicon Valley.
🧮 By the numbers: Median intern pay on Wall Street rose 19% at 16 firms studied by Levels.fyi.
Hourly intern pay at hedge funds and proprietary trading firms jumped to $111 — 29% higher than last year.
🔎 Between the lines: Financial firms view the pay jumps as a key way to attract top talent as they fight to bring workers to the office over work-from-home options.
Many interns are offered other benefits like sign-on bonuses, stipends and corporate housing, Bloomberg notes.
4. 👀 Sneak peek: Future of airports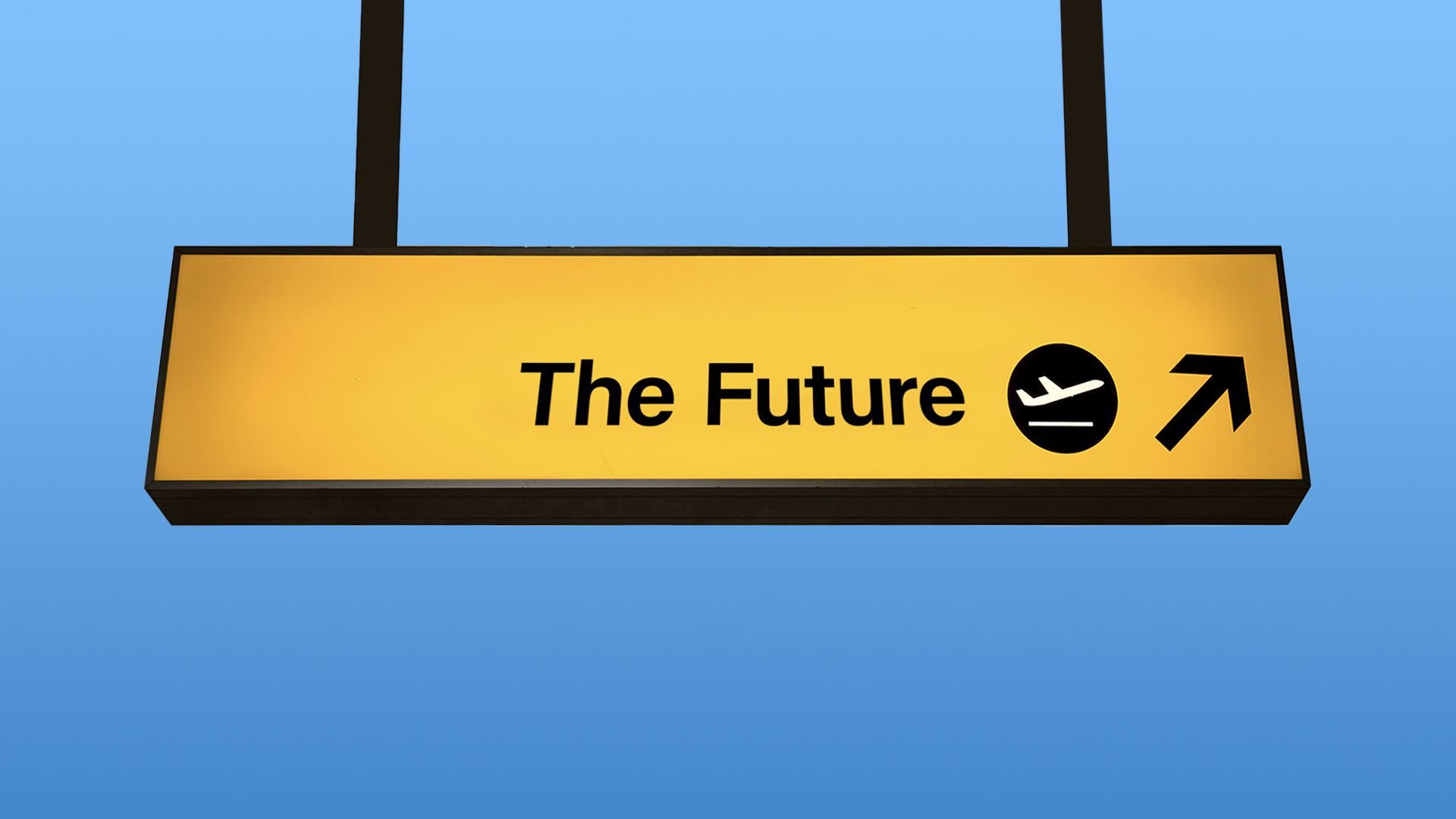 An airport-experience revolution is coming over the next decade, Axios' Joann Muller writes from a report by the Oliver Wyman Forum, a think tank that's part of the Marsh McLennan companies.
"Our travel experience is about to get seamless, contactless, pleasant, fast and personalized," the study's lead author, Rana Nawas, tells Axios.
"And we're on our way to making it less polluting," she adds, as airlines begin shifting to sustainable aviation fuels and airports electrify ground equipment.
Oliver Wyman researchers found that by the end of this decade, airports could be profoundly different, with more customized passenger services.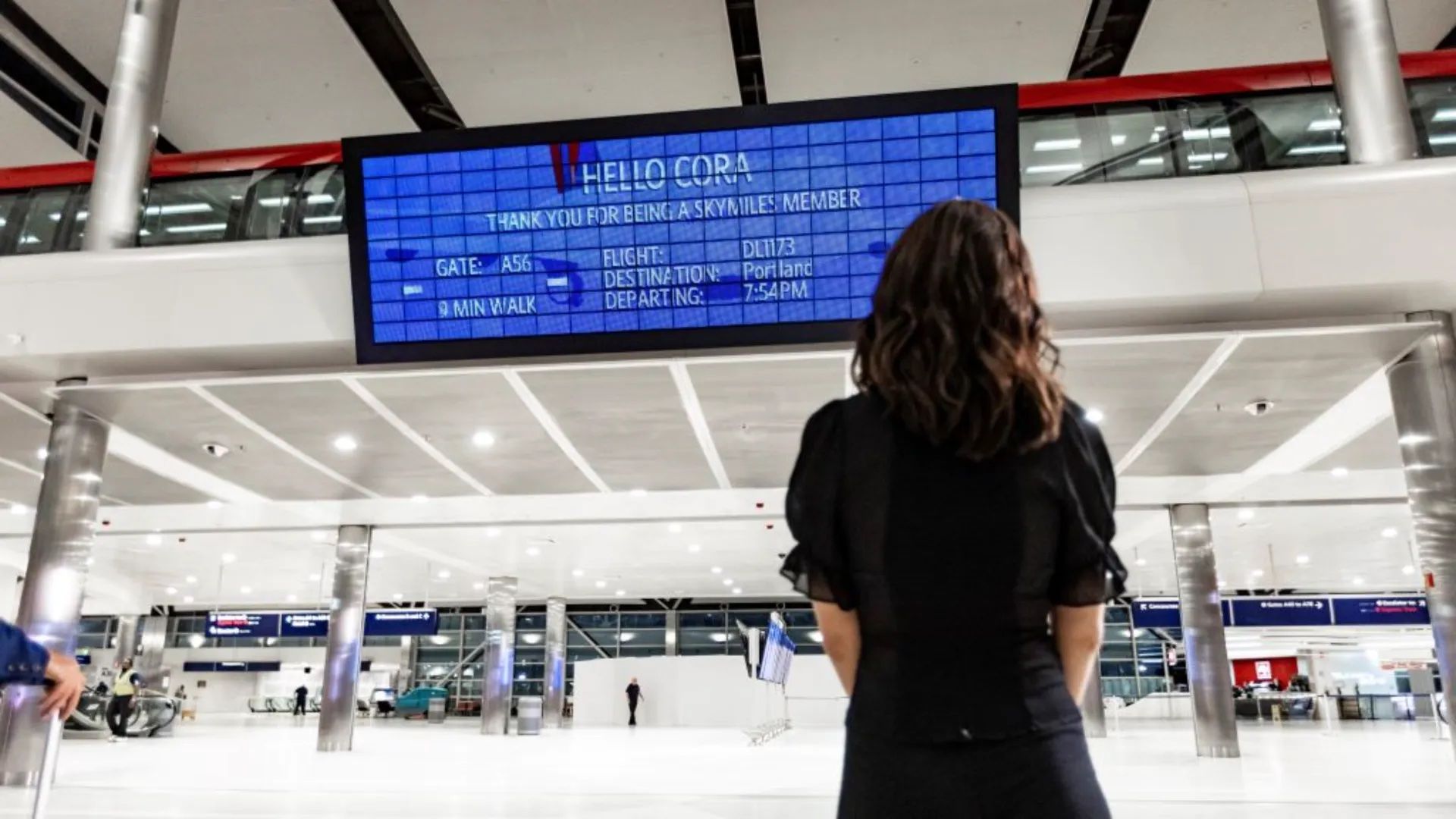 Detroit Metro Airport has a massive futuristic departure board (above) that uses facial recognition to show travelers customized info about their flights.
LAX and Seattle-Tacoma are among the first airports in North America to test virtual queues, which let travelers skip the security line by making a digital reservation for TSA screening.
🔮 What's next: By 2040, touchless digital ID cards could replace paper passports.
Biometrics could allow passengers to walk uninterrupted through security and immigration "tunnels."
🥊 Reality check: Such a seamless experience would require secure data-sharing across a global travel industry, which could be a big hurdle.
5. 🌡️ Texas tops power record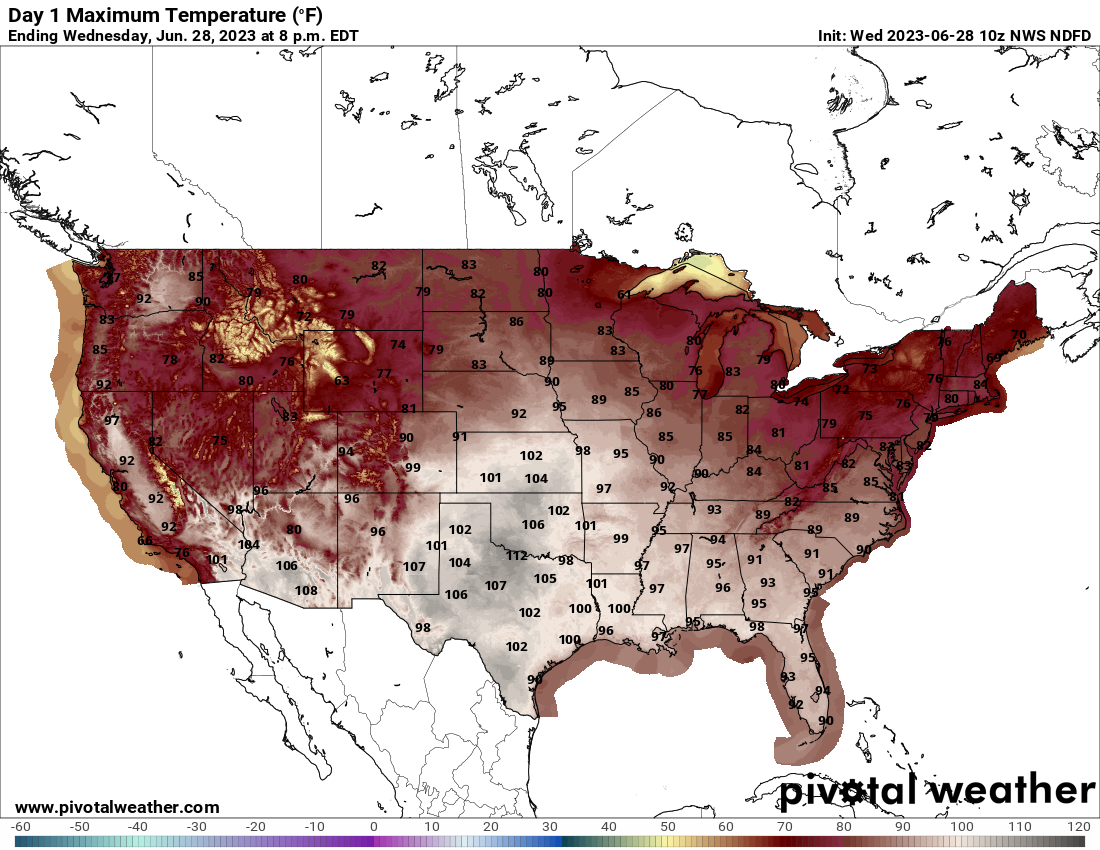 Texas broke its electricity demand record yesterday after two weeks of 100-degree days, Axios' Andrew Freedman reports.
Why it matters: Forecasters say relief might not arrive before the holiday weekend.
30% of the U.S. is under heat warnings and watches.
6. 🚀 America's weapon decay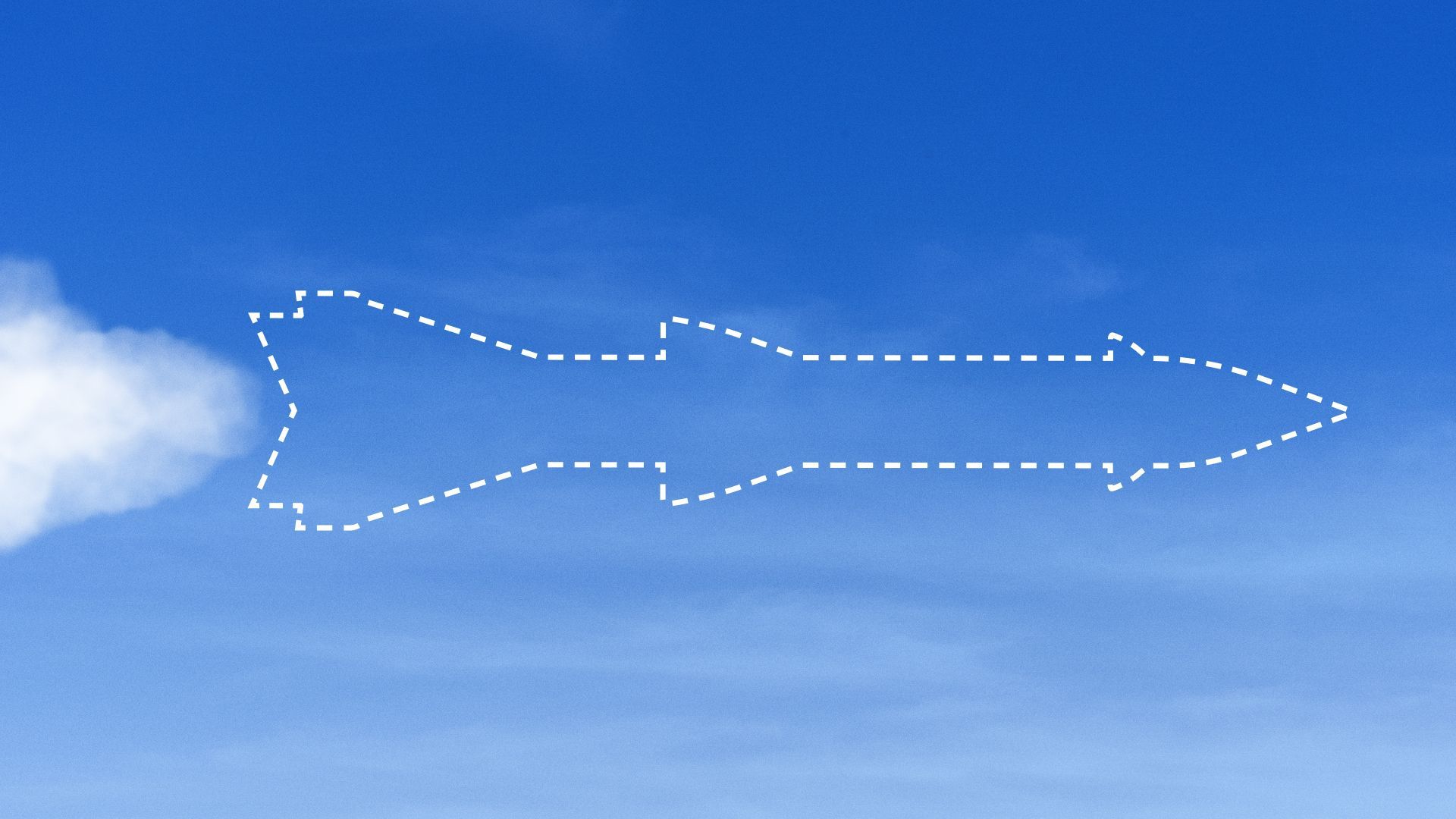 When the U.S. began shipping missiles to Ukraine last year, the defense community believed new supply could be spun up with relative ease. That faith was misplaced, leading to missile stockpile shortages and an unexpected merger, Axios Pro Rata author Dan Primack reports.
Why it matters: What's now a supply chain glitch could become a national security nightmare were the U.S. to be drawn into a war.
Anduril, the defense-tech "unicorn" formed in 2017 by Oculus founder Palmer Luckey, recently acquired Adranos, a Mississippi-based maker of solid rocket motors.
Following years of defense sector consolidation, almost all U.S. manufacturing of solid rocket motors is done by just two companies: Northrop Grumman and Aerojet Rocketdyne.
Those companies haven't kept up with demand — the opportunity Anduril spotted.
7. 🛒 First Netflix, now Costco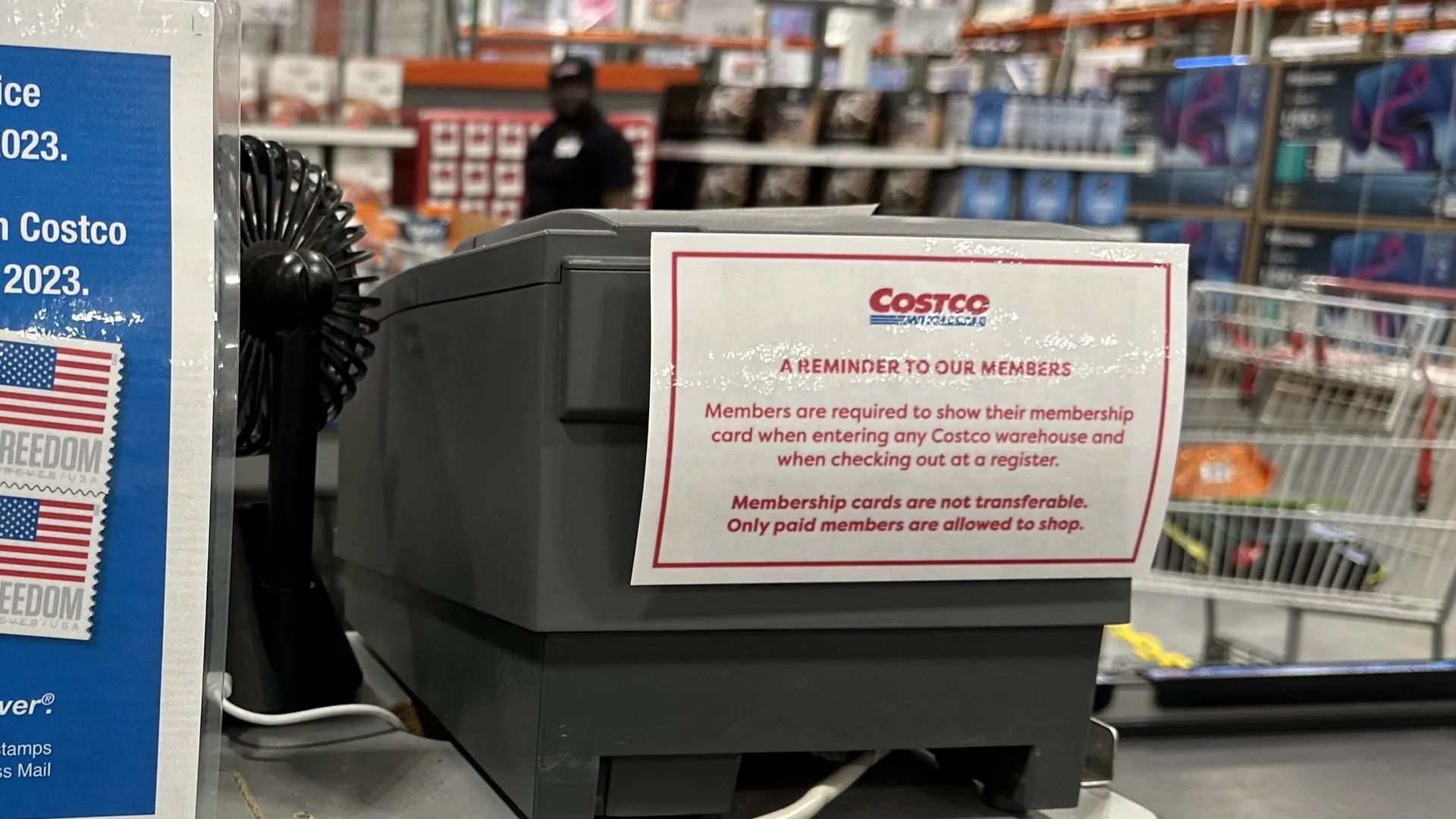 Netflix is trying to restrict password-sharing. Now Costco is cracking down on members sharing cards at self-checkout lines, Axios' Kelly Tyko reports.
Costco confirmed to Axios that it has noticed "non-member shoppers have been using membership cards that do not belong to them" since expanding its self-service checkout.
At a Costco in South Florida yesterday, a store employee was asking shoppers to show their membership photos at self-service lines.
8. 🍕 1 for the road: Archeo-pizza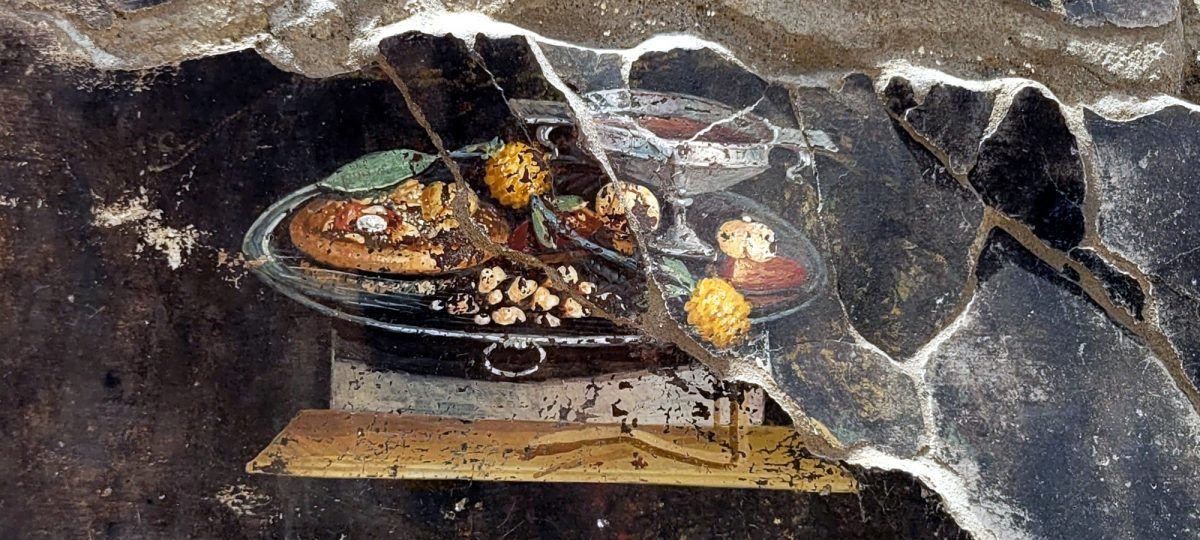 A 2,000-year-old fresco that depicts what might be an ancestor of the Italian pizza has been found in the hall of a house in the ancient Roman city of Pompeii, Italy's Culture Ministry announced.
Archaeologists presume that the flatbread depicted in the painting, next to a wine goblet, may have been eaten with pomegranates or dates, or dressed with spices and a type of pesto sauce, Reuters reports.
Why it matters: It can't technically be considered a pizza, since it lacks tomato and mozzarella. But the Pompeii discovery looks like a distant relative of today's pie.
Pompeii, destroyed by the eruption of Mount Vesuvius nearly 2,000 years ago, is 15 miles from Naples — the birthplace of modern pizza.
📨 Thanks for sharing your week with us. Please invite your friends to sign up.