Axios AM
April 25, 2022
Good Monday morning. Smart Brevity™ count: 1,192 words ... 4½ mins. Edited by Justin Green.
1 big thing: COVID changes home design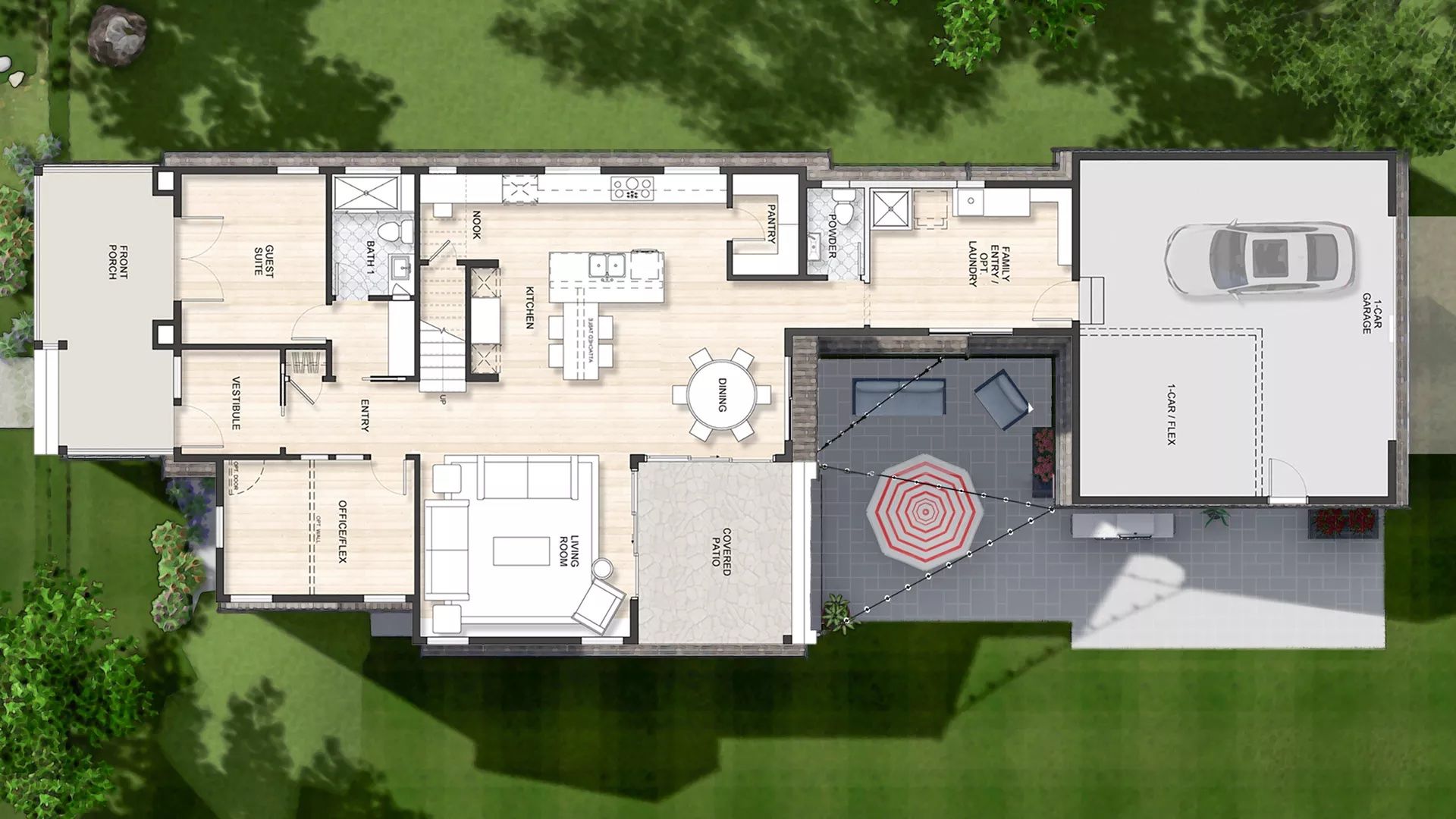 Builders are redesigning homes based on pandemic lifestyle changes that are expected to last, Axios' Jennifer A. Kingson reports.
Why it matters: Model homes that builders are showing off today are meant for working, living and learning — not just coming home and crashing at the end of the day.
Overall footprints are getting bigger as builders add on more smaller rooms, which may need to function as offices, playrooms, gyms or dens.
Bathrooms are growing, in part because we use them more often when we're home all day.
Every room of the house is more wired — builders are adding power outlets and USB ports.
Zoom in: Garman Homes of Raleigh built a 2,600-square-foot concept home called Barnaby, with more access to outdoor space and room to exercise.
Barnaby includes "two dedicated office spaces, flex spaces ... drop zones for package deliveries," reports Builder, a homebuilding site.
"Homes are becoming more like office space," says Amit Haller, CEO and co-founder of homebuilding company Veev.
"The bedroom is going to be literally like your conference room and your private space."
🔮 What's next: "Metaverse rooms" — indoor space where you can wander around in virtual reality, per The Wall Street Journal.
2. U.S. diplomats to return to Ukraine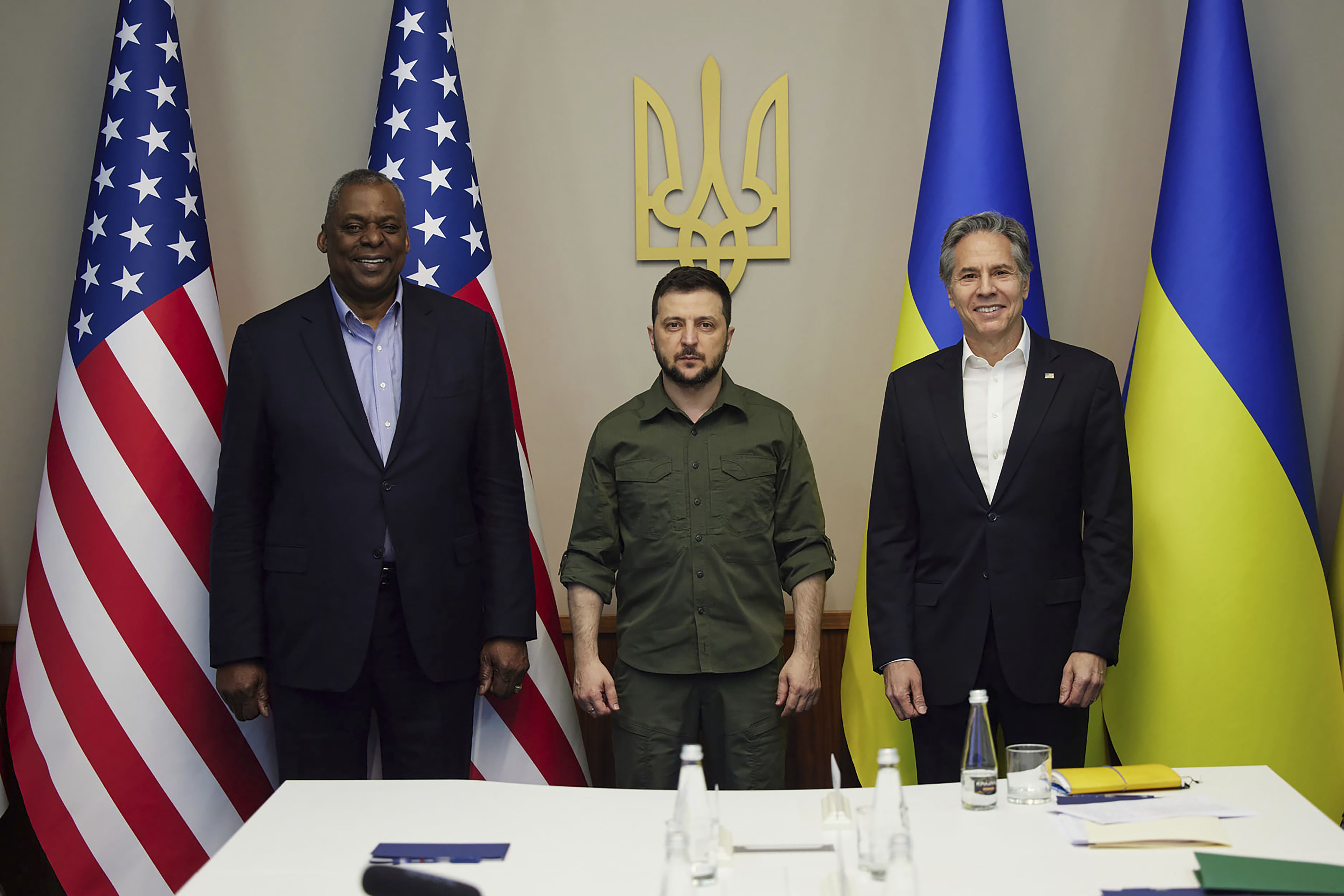 American diplomats who left Ukraine before the war will start returning this week, Secretary of State Tony Blinken and Defense Secretary Lloyd Austin said after a three-hour, secrecy-shrouded meeting in Kyiv.
The U.S. embassy will remain closed for now but will reopen "as soon as possible," a State Department release said.
Why it matters: This was the highest-level U.S. visit to Kyiv since Russia invaded 60 days ago.
"Russia is failing": Blinken and Austin — speaking to reporters afterward in Poland, near the Ukraine border — said the U.S. is stepping up military aid for Ukraine, including $300 million in foreign military financing and a $165 million sale of ammunition, AP reports.
Blinken said: "When it comes to Russia's war aims, Russia is failing. Ukraine is succeeding. Russia has sought as its principal aim to totally subjugate Ukraine, to take away its sovereignty ... That has failed."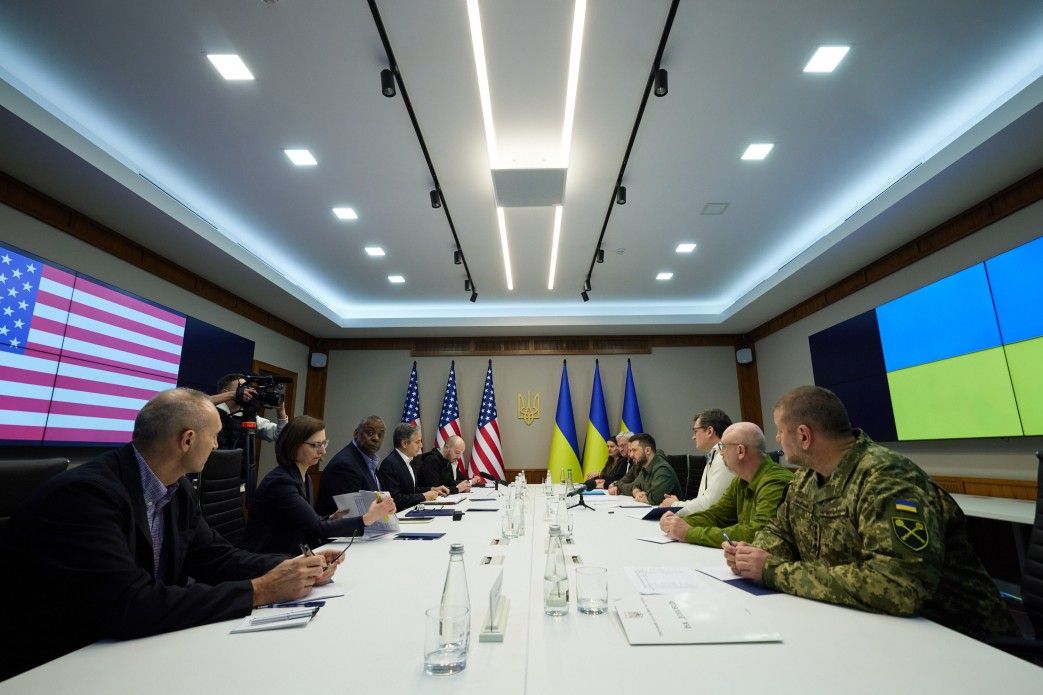 U.S. wants Russia "weakened" ... Asked what the U.S. sees as success, Austin replied: "We want to see Ukraine remain a sovereign country ... We want to see Russia weakened to the point where it can't do things like invade Ukraine."
3. 🐦 Twitter gets serious about Musk deal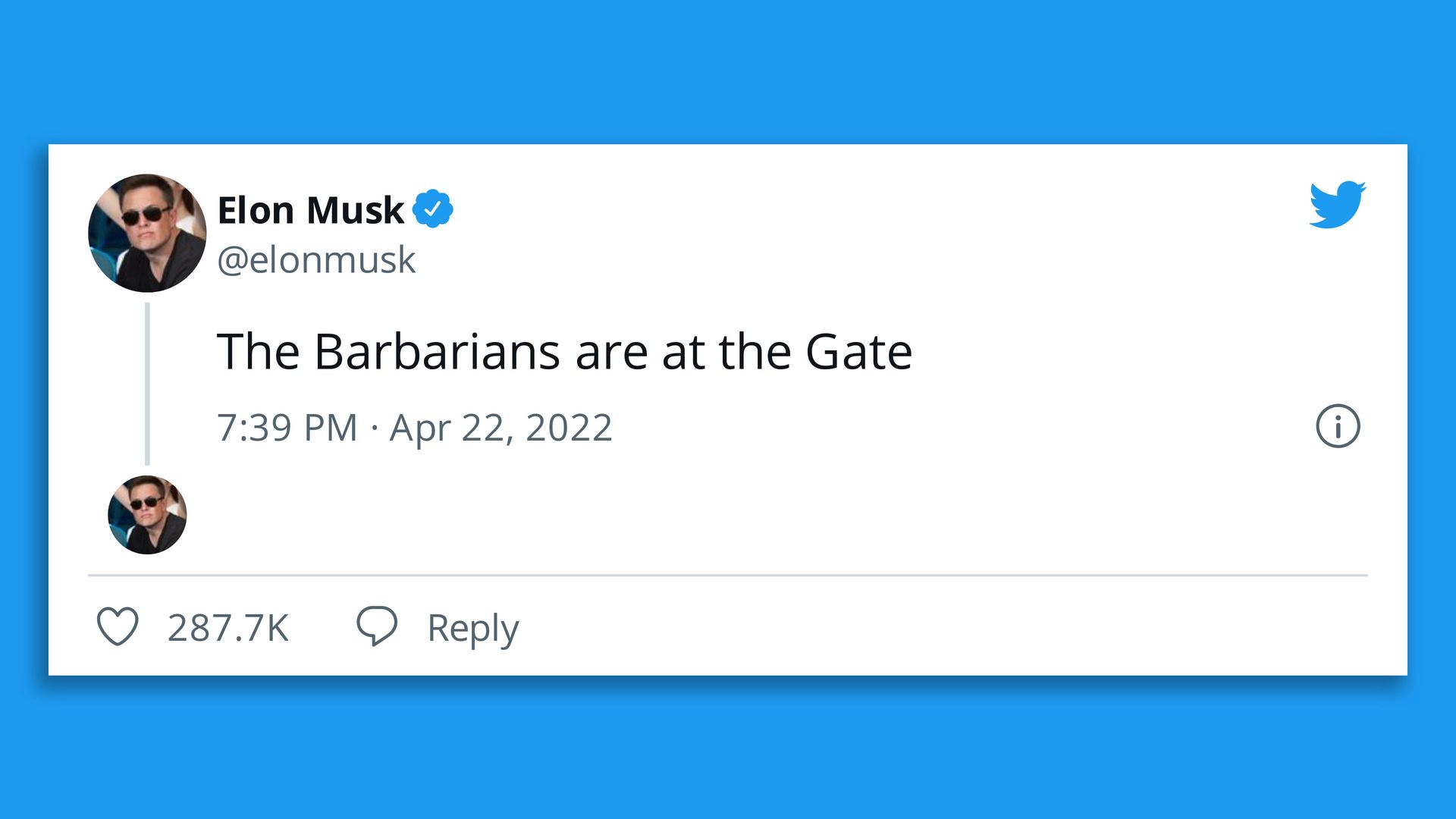 Twitter kicked off deal negotiations with Elon Musk yesterday after he wooed shareholders with details of his $43 billion offer, Reuters reports.
Why it matters: The company's decision to engage with Musk doesn't mean that it'll accept his $54.20 per share bid. But it shows Twitter is now exploring whether a sale to Musk is possible on attractive terms.
Musk, CEO of Tesla and SpaceX, has been meeting with Twitter shareholders in the last few days, to seek support for his bid. He's telling them Twitter needs to be taken private to grow and become a genuine platform for free speech.
Many Twitter shareholders reached out to Twitter after Musk outlined a detailed financing plan on Thursday, and urged the company not to let the opportunity for a deal slip away.
Musk's insistence that his bid is his "best and final" has emerged as a hurdle in the deal negotiations, sources told Reuters.
Nevertheless, Twitter's board has decided to engage with Musk to gather more information on his ability to complete the deal, and potentially get better terms.
🧐 Twitter wants to know more about any active investigations by regulators into Musk, including by the SEC, that would present a risk to the deal being completed.
Twitter is also looking into whether regulators in any of its major markets would object to Musk owning the company.
4. 📷 1,000 words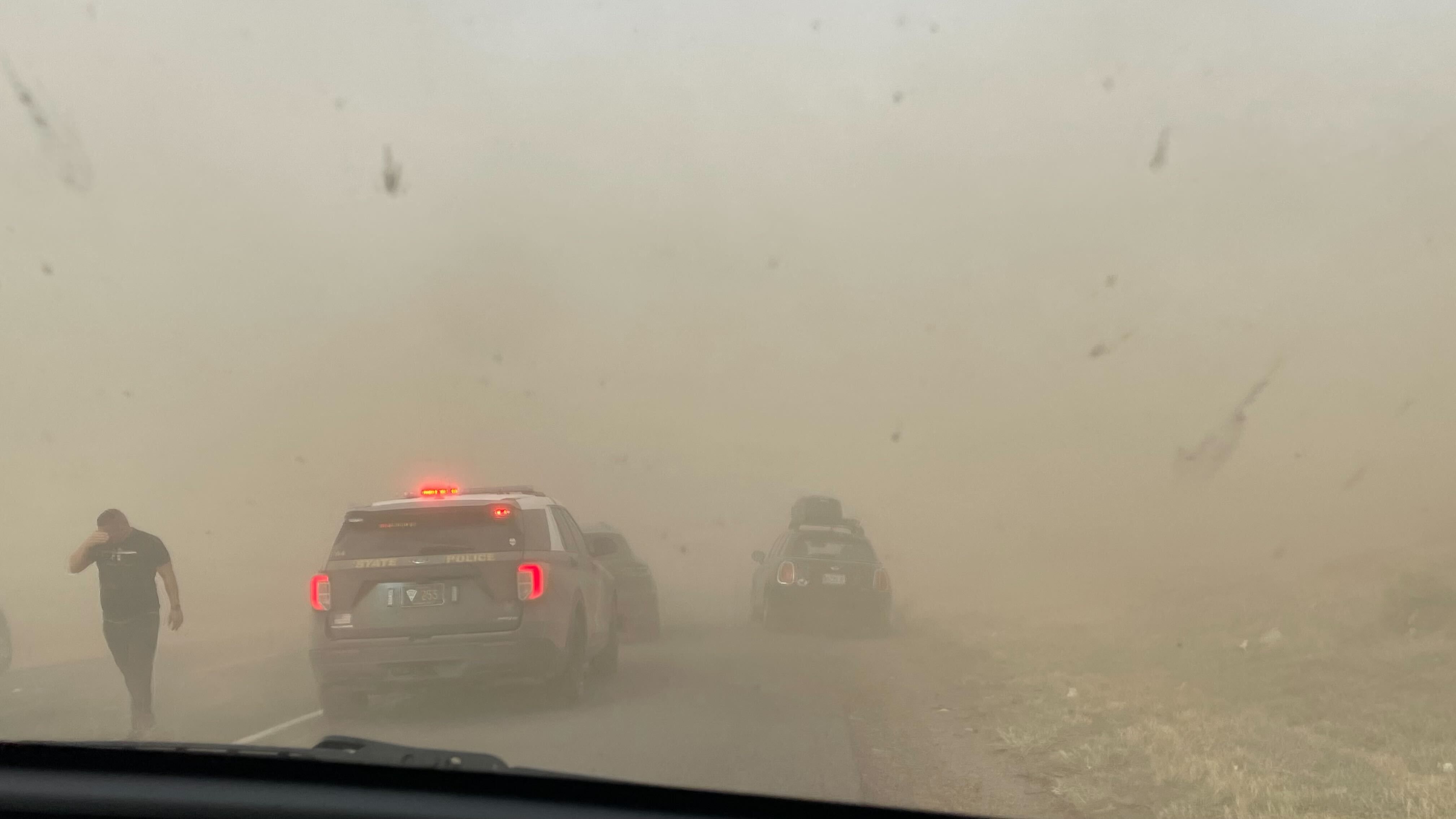 With wildfires raging across New Mexico, Axios' Russell Contreras took this photo Friday south of Santa Fe on Interstate 25.
Russ says smoke and haze are settling around his home near Albuquerque: "Tough to breathe when you add spring winds."
5. 🇫🇷 Macron beats muscular far right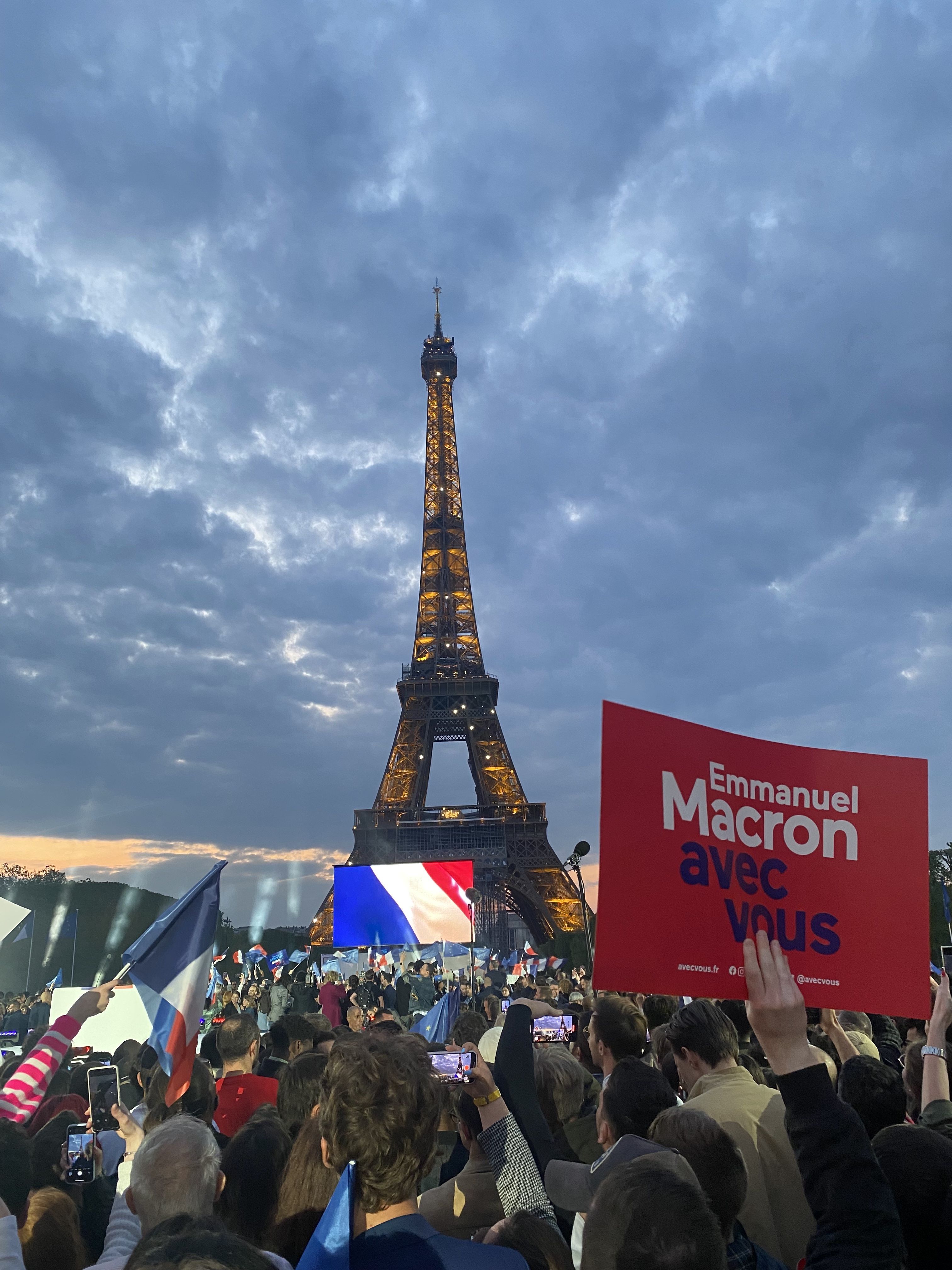 French President Emmanuel Macron defeated far-right challenger Marine Le Pen by 17 points — 58.5% to 41.5%, Axios' Dave Lawler and Laurin-Whitney Gottbrath report.
Why it matters: Macron is the first French president in 20 years to win a second term. Polls consistently showed him in the lead, but he had warned he could lose amid rising "extremist danger" he could lose.
Washington and Brussels were relieved, even though his victory was tighter than when he faced Le Pen in 2017.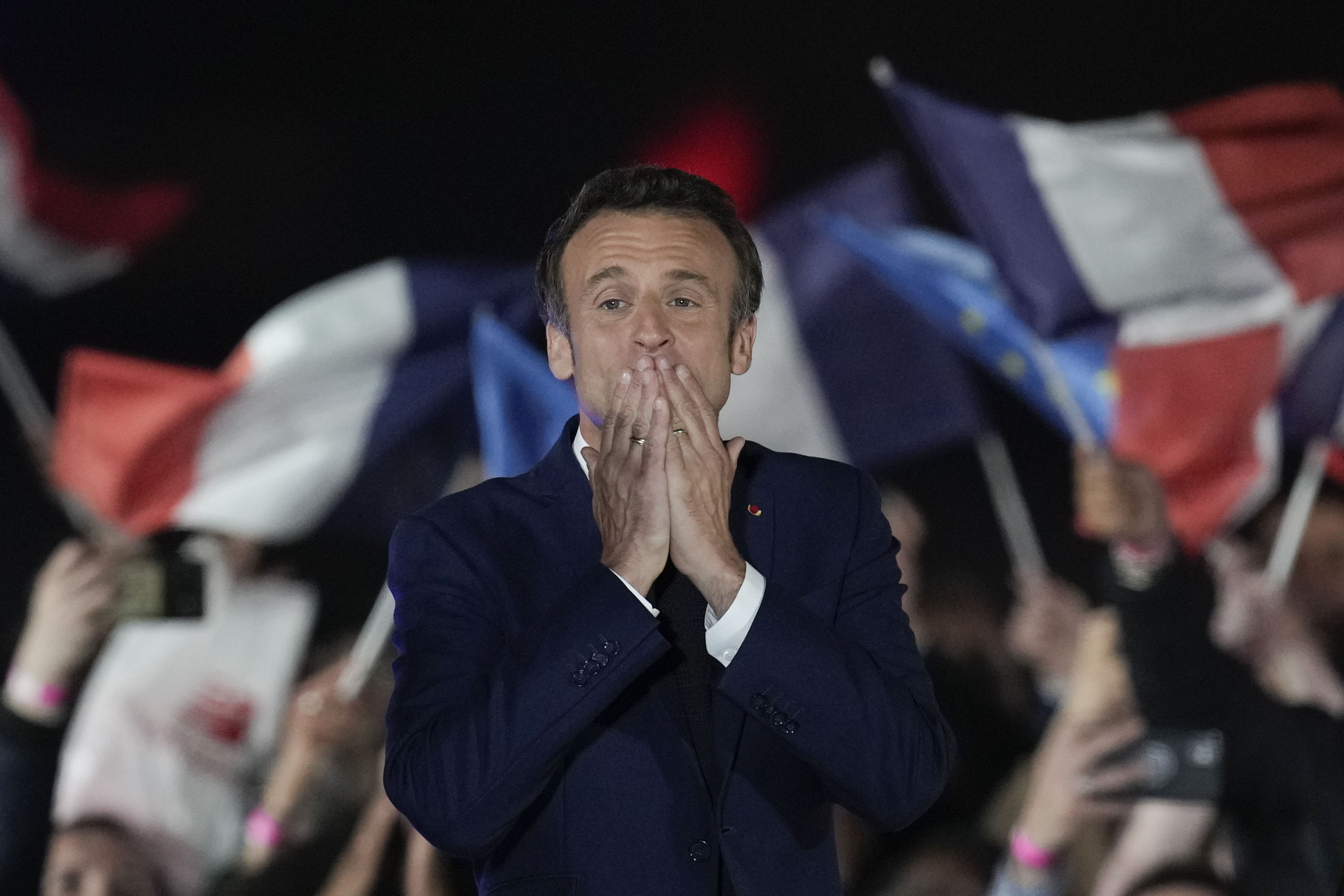 Macron warned Le Pen's plan to ban headscarves for Muslim women could "create a civil war."
Le Pen said the results show "winds of change afoot." She said her party will fight hard in June's legislative elections.
6. 🚓 FBI chief warns of rising killings of police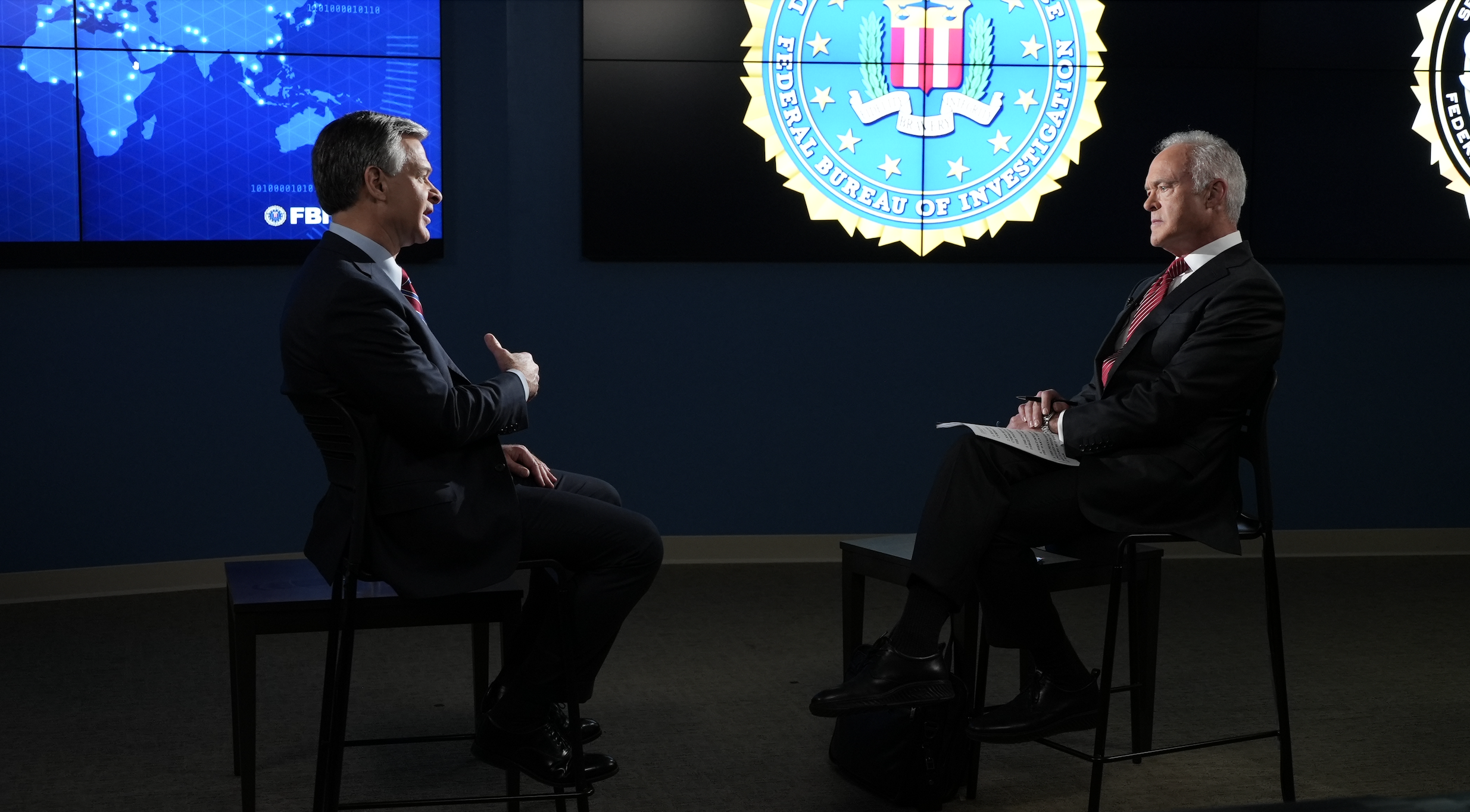 Last year saw a 59% increase in killings of law-enforcement officers from the year before, with 73 officers intentionally killed in the line of duty — the most since 1995, excluding the 9/11 attacks.
In response to that stat, FBI Director Chris Wray told CBS News' Scott Pelley on "60 Minutes": "Violence against law enforcement in this country is one of the biggest phenomena that I think doesn't get enough attention."
"Some of it is tied to the violent crime problem as a whole. But one of the phenomena that we saw ... is that [more] were killed through things like being ambushed, or shot while out on patrol."
Context: 1,020 people have been shot and killed by police in the past year, according to a Washington Post database.
7. 📺 Chris Wallace on his future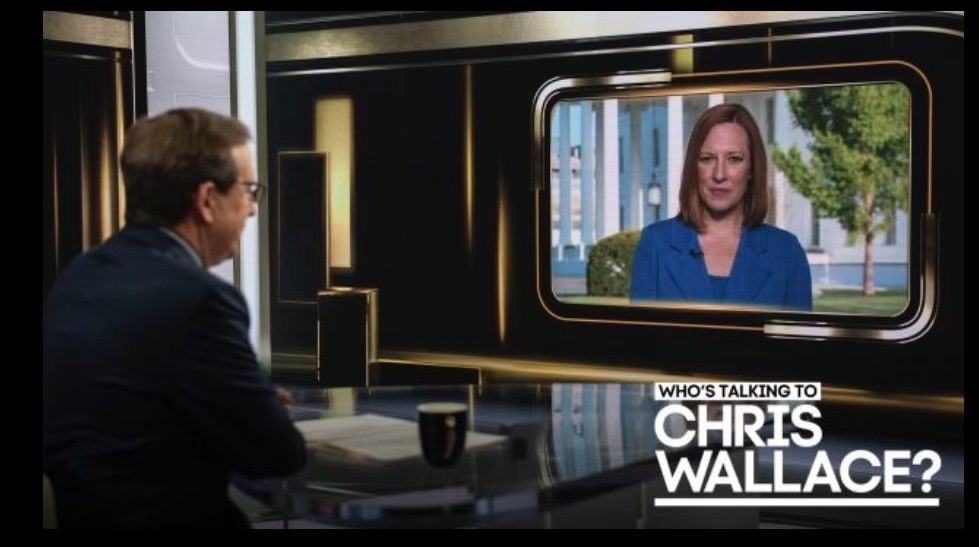 Chris Wallace said last night on a webcast by the Common Ground Committee that he doesn't know what he'll do for CNN after the swift death of CNN+, where he had a marquee interview show.
The former Fox News star, who is being paid more than $5 million a year, said: "I'm in good shape, whether it's CNN or someplace else.  Frankly, what I'm mostly concerned about right now, and very, is my team and hundreds of other people ... that had jobs at CNN+."
"Some of them had left CNN to go to streaming," Wallace continued. "Some of them had left other places, moved across the country. And so, I think you're seeing a lot of the anchors at CNN+ doing everything they can to protect the people that were working on their team, and make sure they either get a safe landing at CNN or someplace else."
Axios' Sara Fischer hears Wallace is unlikely to get a daily show on CNN, but will appear across the network during major news moments.
8. 🥔 1 spud thing: Baked-potato donut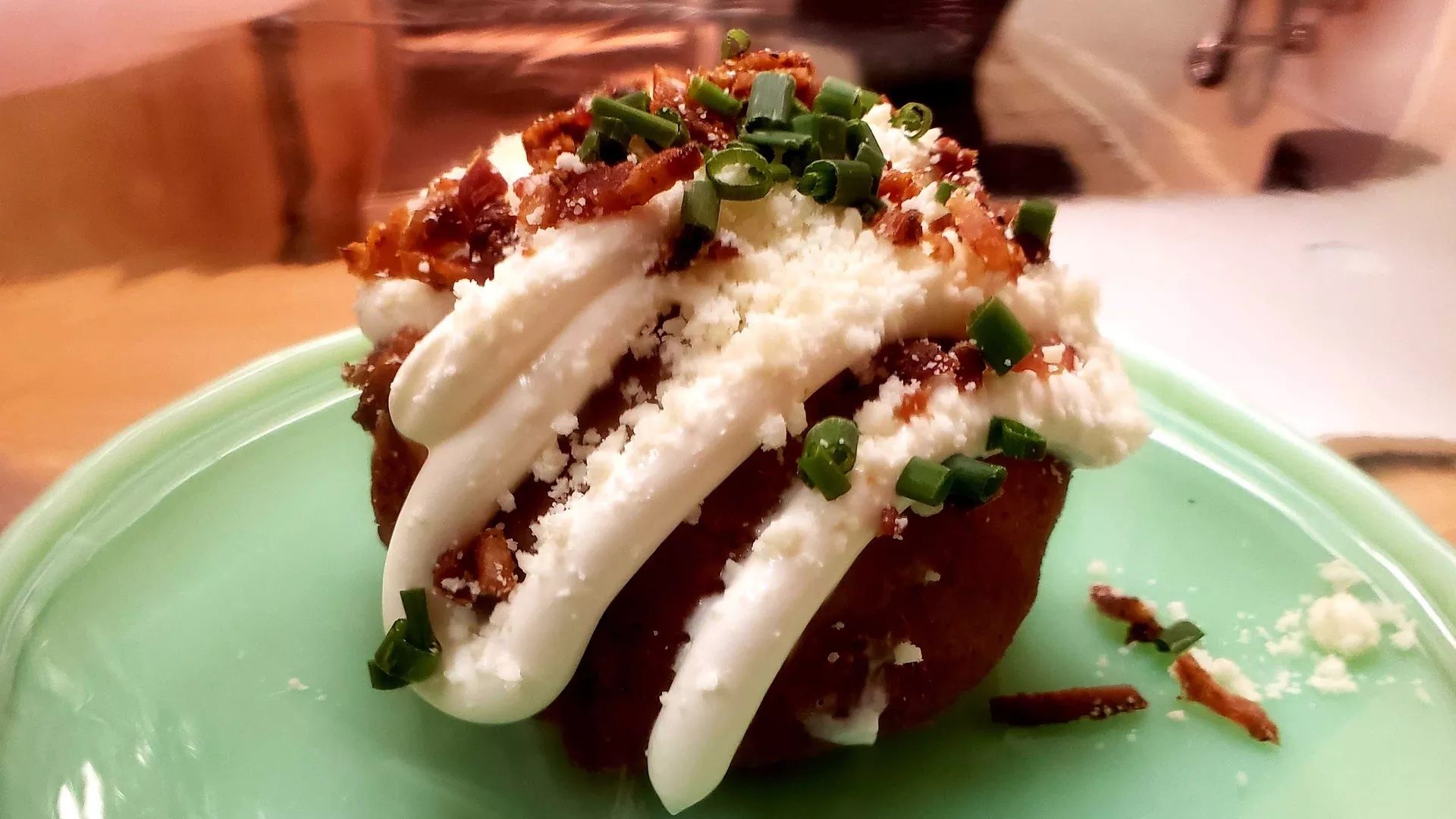 State-fair fare, but in a sandwich shop:
Monica Eng of Axios Chicago reports that it's a savory doughnut with Illinois potatoes in dough, fried in clarified butter.
The fluffy fritter is then topped with sour cream, bacon, chives and cotija cheese.
📬 Invite your friends to sign up here to get their daily essentials — Axios AM, PM and Finish Line.