Axios AM
July 15, 2021
Happy Thursday! Smart Brevity™ count: 1,179 words ... 4½ minutes. Edited by Justin Green.
🎓 Join Axios' Erica Pandey today at 12:30 p.m. ET for a virtual event on the future of education. Guests include Rep. Chrissy Houlahan (D-Pa.) and Khan Academy founder and CEO Sal Khan. Register here.
1 big thing: Massive trust gap splits America
Americans' trust in all big institutions has cratered, but look at the massive gap in who we do trust:
New Gallup polling finds a 45-point split in trust of police — 76% of Republicans vs. 31% of Democrats.
Confidence in the church or organized religion — twice as many Rs as Ds, 51% to 26%.
So who do Democrats trust instead?
With President Biden in the White House, 62% of Ds said they trust the presidency vs. 13% of Rs. That's a 49-point delta — the biggest in the survey.
No surprise here: Blue America trusts the media by double digits more than red America does.
But this is interesting: Twice as many Democrats trust public schools as do Republicans, 43% to 20%.
The big picture: Overall trust in key U.S. institutions has dropped 10 points in the past decade, according to Gallup, which began tracking the question during the Watergate year of 1973.
The police (51%) are one of just three institutions in which a majority of Americans express confidence. The others — small business (70%) and the military (69%) — have consistently led the list.
At the other end of the spectrum, Gallup reports, are Congress, TV news, big business, the criminal justice system and newspapers — each with a confidence rating at or below 21%. Congress (12%) and big business (18%) have ranked at the bottom of the list since 2007.
Gallup found a big racial difference in trust of police:
56% of white adults trusted police vs. 27% of Black adults.
That's up from 19% of Black adults in 2020, right after the killing of George Floyd. Confidence among whites was unchanged.
📊 Go deeper: Read the Gallup report. ... Police breakout ... Institution-by-institution data back to 1973.
2. CEOs sound alarm on inflation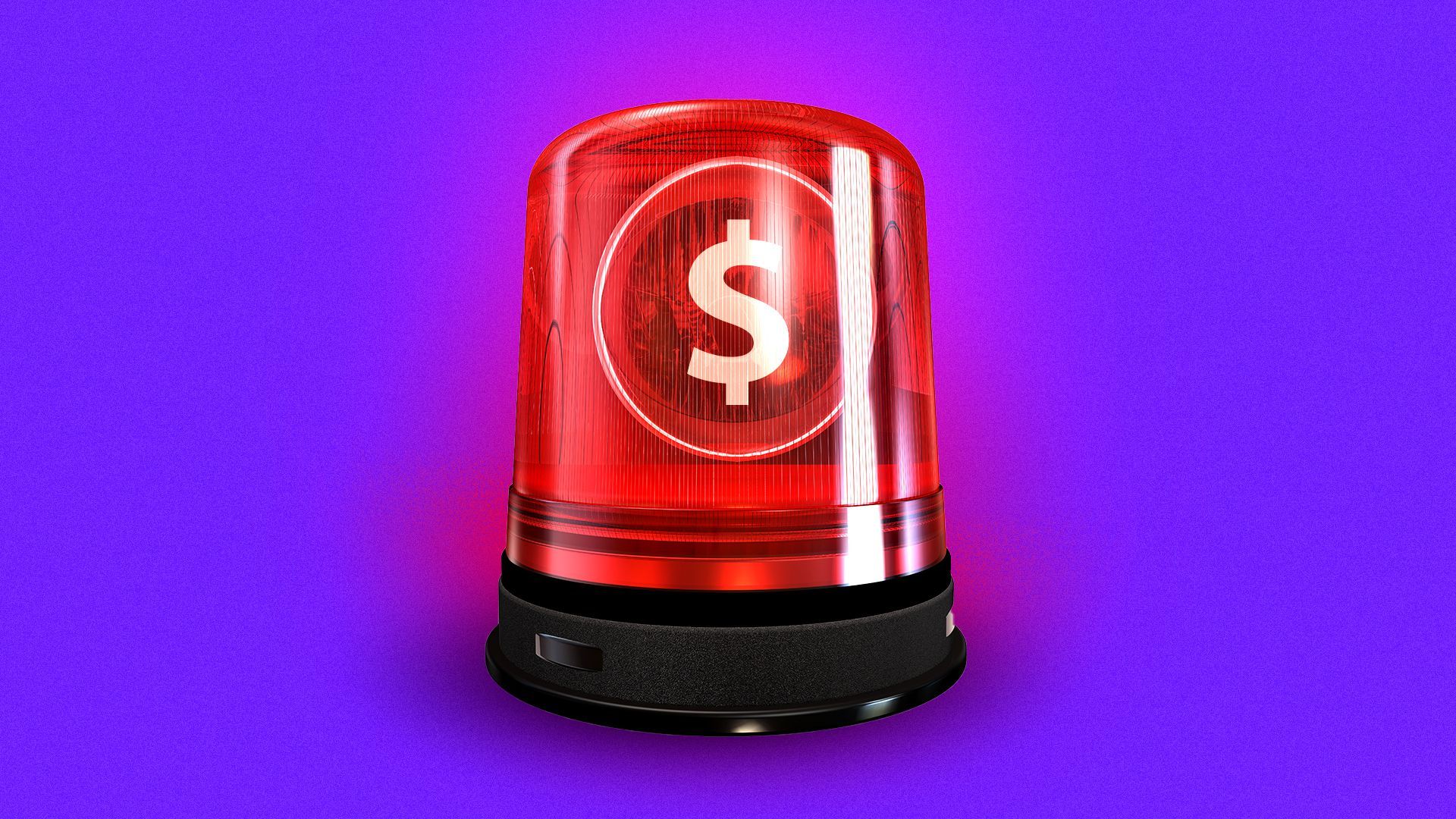 CEOs are speaking up about what we've seen in the government data: inflation. And some of them warn elevated levels of inflation could persist, Sam Ro writes in Axios Markets.
Why it matters: Companies are directly exposed to rising costs for raw materials and labor. And they're setting the prices we pay.
"The inflation could be worse than people think," JPMorgan Chase CEO Jamie Dimon said on an earnings call Tuesday. "I think it'll be a little bit worse than what the Fed thinks. I don't think it's only temporary."
BlackRock CEO Larry Fink told CNBC yesterday that policymakers "are saying jobs are more important than consumerism. ... That is going to probably lead to systematically more inflation."
Executives are explicitly saying that they're raising prices.
"Is there somewhat more inflation out there? There is," PepsiCo CFO Hugh Johnston said on an earnings call Tuesday. "Are we going to be pricing to deal with it? We certainly are."
3. Green drain: Climate solutions bring own problems
World leaders are increasingly spotting downsides to the unprecedented moves they're making to combat global warming, Axios' Andrew Freedman writes.
Why it matters: The changes will be needed to avoid the most dire climate scenarios. But there are environmental, human rights and geopolitical risks to shifting how we get around, the way the grid operates, and how cement is made and buildings are built.
The best-known problem companies and countries are facing is how to source the critical minerals needed for batteries that will be used to power electric cars, planes, energy storage devices, and more.
Mining for these minerals — including cobalt, lithium, manganese and graphite — can cause pollution and are often unsafe. In some places, like in China and the Congo, it can involve forced or child labor.
Other technologies threaten biodiversity by extracting resources and taking up large amounts of land.
4. Pic du jour: D.C.'s own Statue of Liberty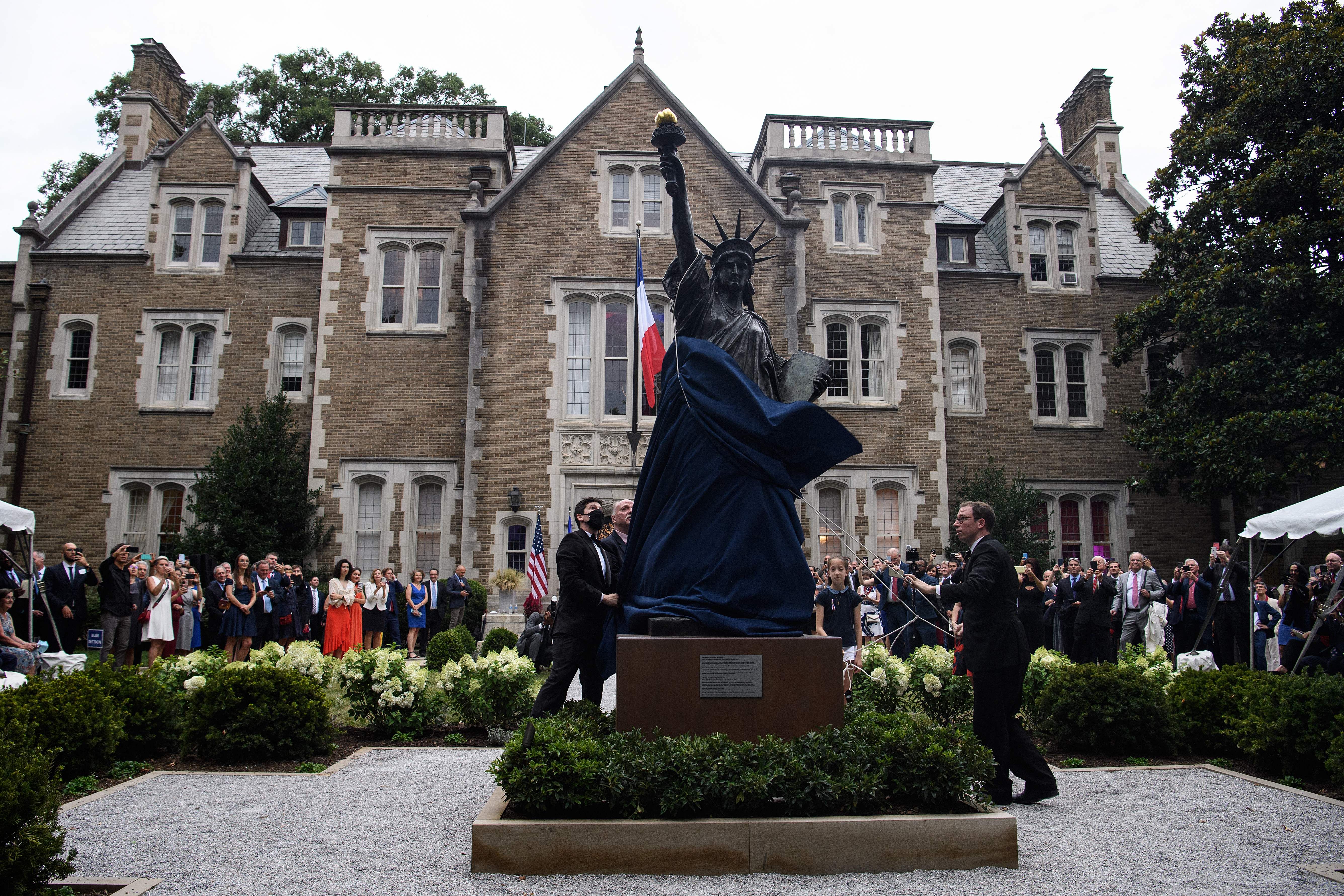 A replica of the Statue of Liberty was unveiled yesterday at Résidence de France — the Washington residence of Ambassador Philippe Étienne.
France, which gave the Statue of Liberty as a gift of friendship in 1885, calls this "Washington D.C.'s own Statue of Liberty."
Secretary of State Tony Blinken and French Foreign Minister Jean-Yves Le Drian took part in the Bastille Day ceremony, which was followed by a Champagne reception.
5. Scoop: 30% of immigrants in ICE custody refuse vaccine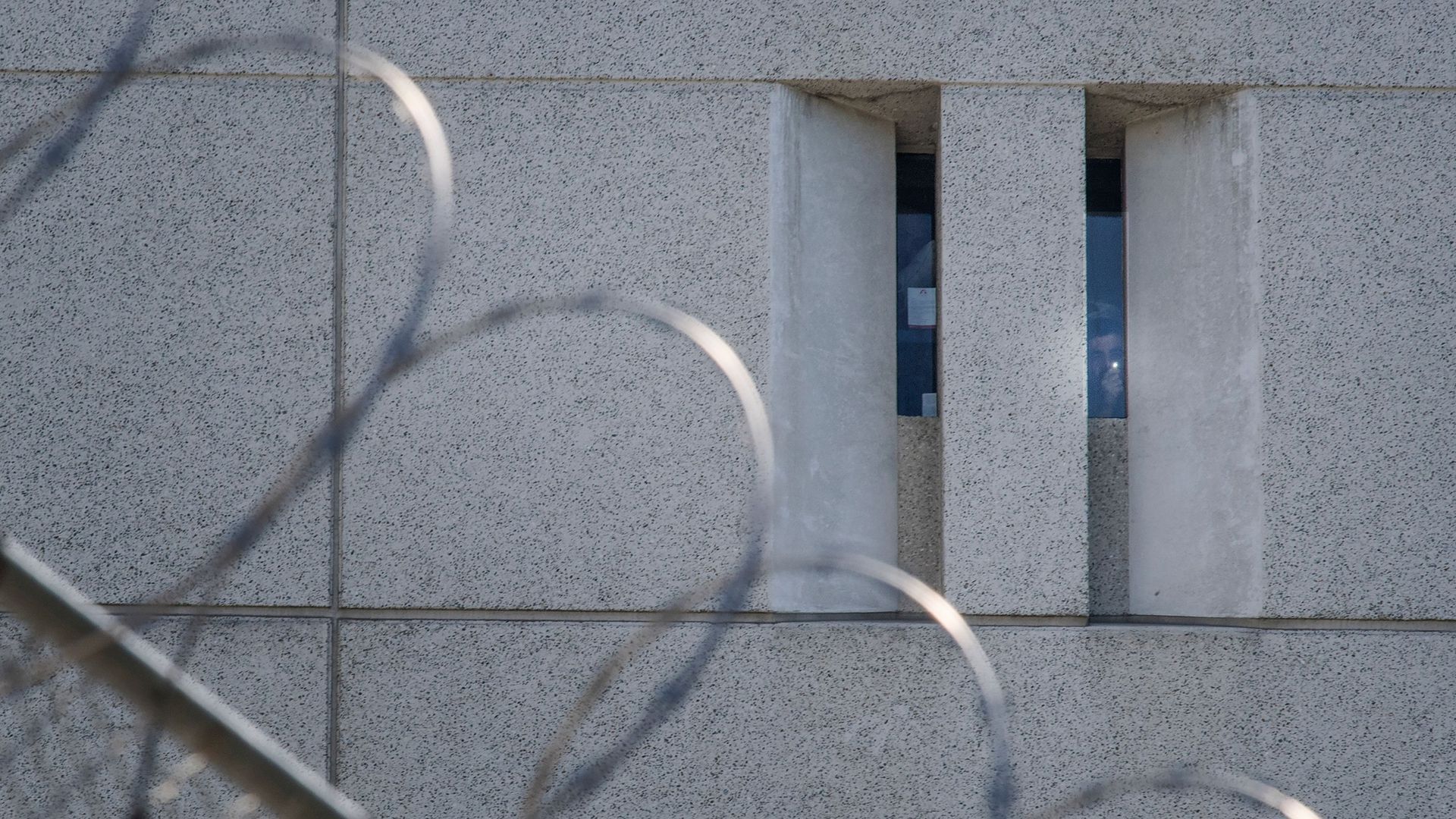 Three in 10 immigrants in U.S. detention centers are saying no to the COVID-19 vaccine, Axios' Stef Kight has learned.
Why it matters: Vaccine hesitancy among detained immigrants has added an unlikely twist to the challenges of a pandemic-era increase in border migration.
ICE didn't provide the exact number of immigrants who were offered the shot but declined. The 30% figure has been shared internally.
One ICE official said immigrants have refused the shot for many of the same reasons as Americans do, including fear of the unknown.
The context: Some Democrats have been urging the Biden administration to do more to ensure that migrants who cross the border, and other immigrants in government custody, get the shot.
6. 🎮 Netflix to add video games
Netflix plans to add video games as an incentive for subscribers, Axios Gaming co-author Stephen Totilo reports.
Netflix, in its biggest move beyond TV shows and films, said yesterday that it had hired Oculus/EA/Zynga vet Mike Verdu as V.P. of game development, Bloomberg reported.
7. Selling cities: New marketing art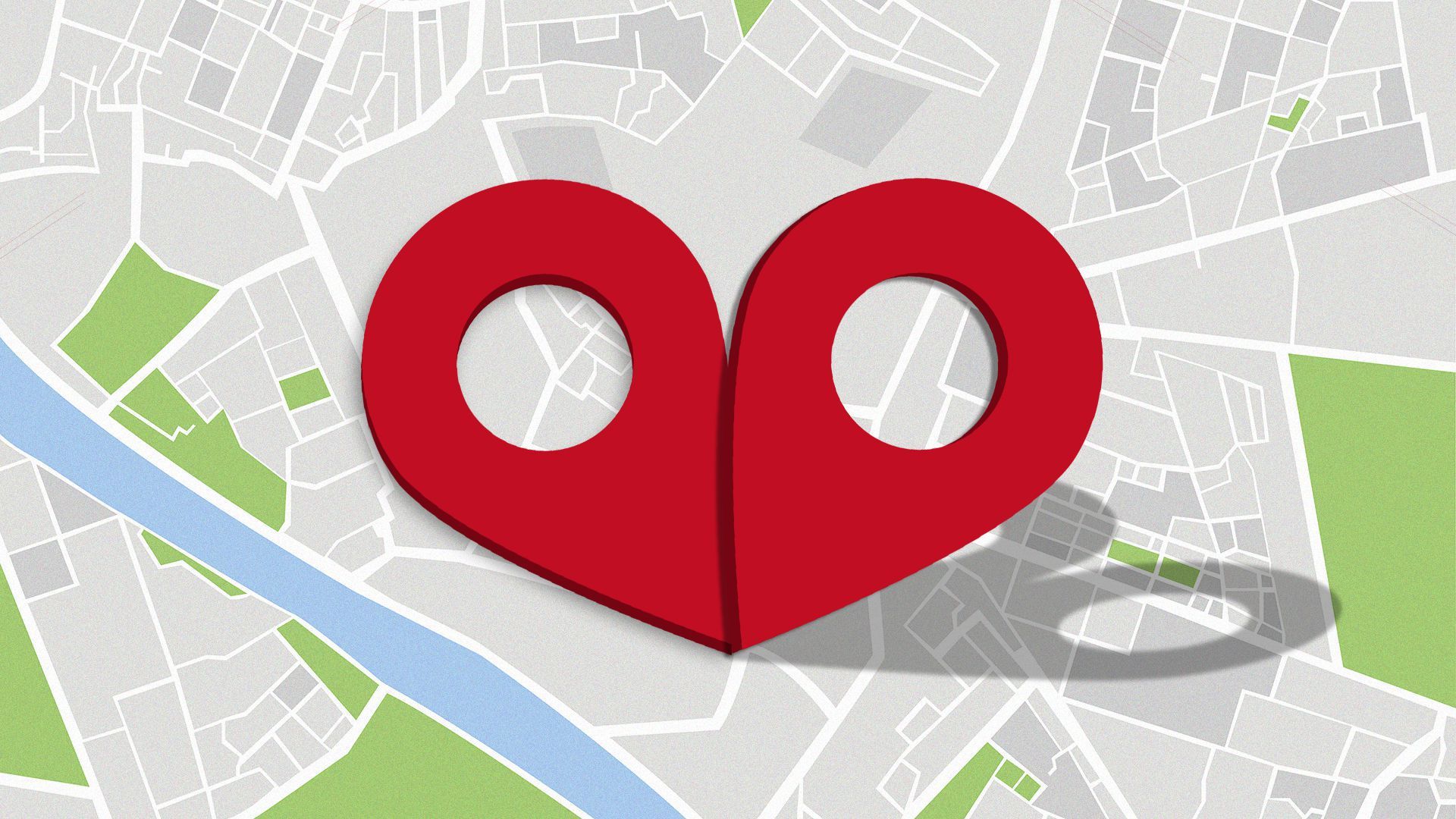 Chicago touts a diverse workforce. Morgantown, West Virginia, promises outdoor activities galore. Savannah, Georgia, advertises its historic charm. Indianapolis is proud of its small-town feel.
Instead of trying to attract big companies with tax incentives, city leaders are looking for the "micro-talent" — the individual who already has a job somewhere else but is looking for a better place to live, Axios' Kim Hart reports.
Colleges that advertise their title teams to potential applicants, and pro sports teams winning championships, both help keep cities on the radars of people who might be relocating.
8. Bezos gives Smithsonian's biggest gift ever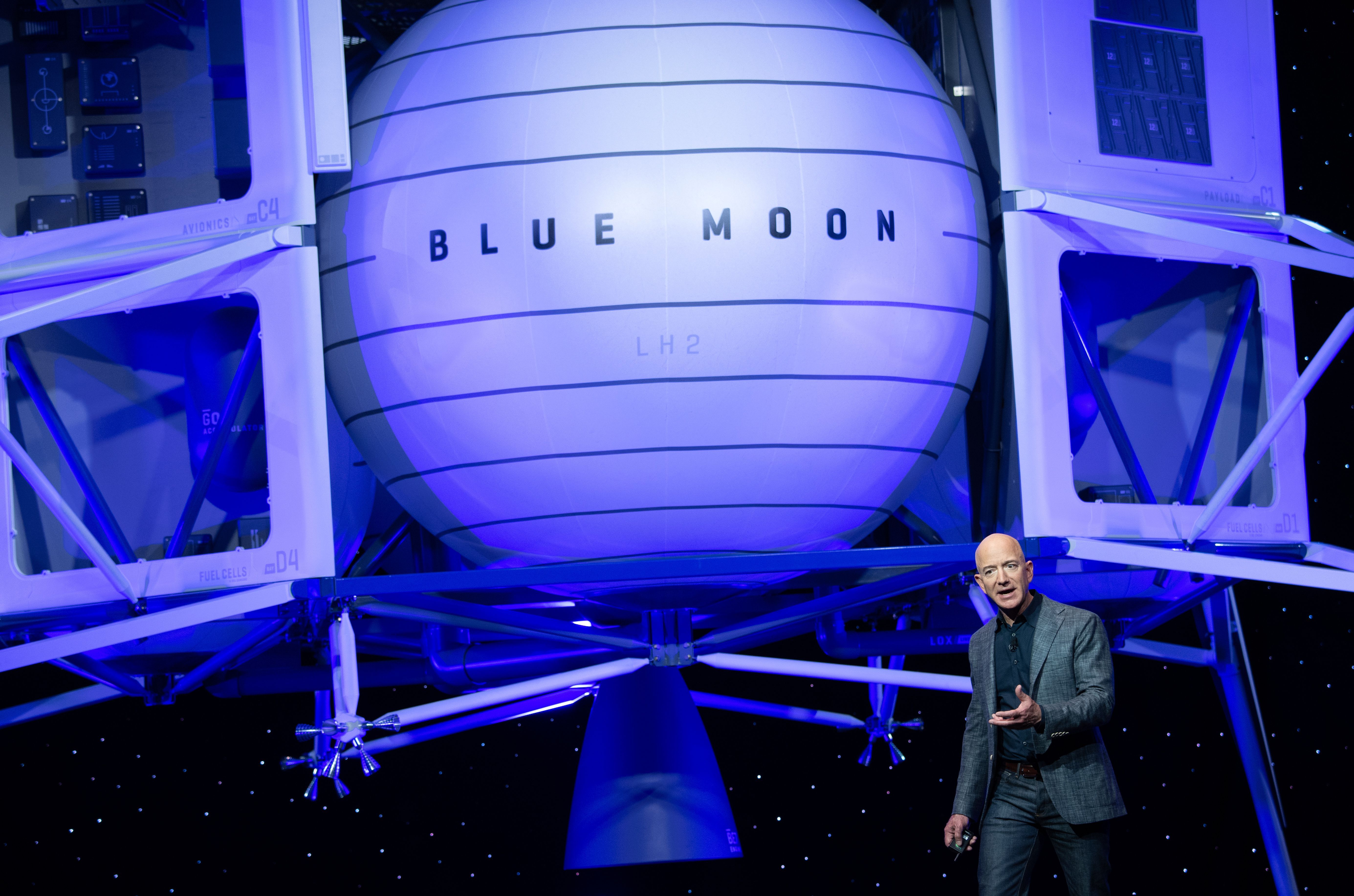 The Smithsonian says a $200 million donation from Jeff Bezos is the institution's largest since the founding gift from James Smithson in 1846. 
$70 million will go to renovating the National Air and Space Museum.
$130 million will launch a new education center there.
9. 📚 Coming attractions: Obama for teens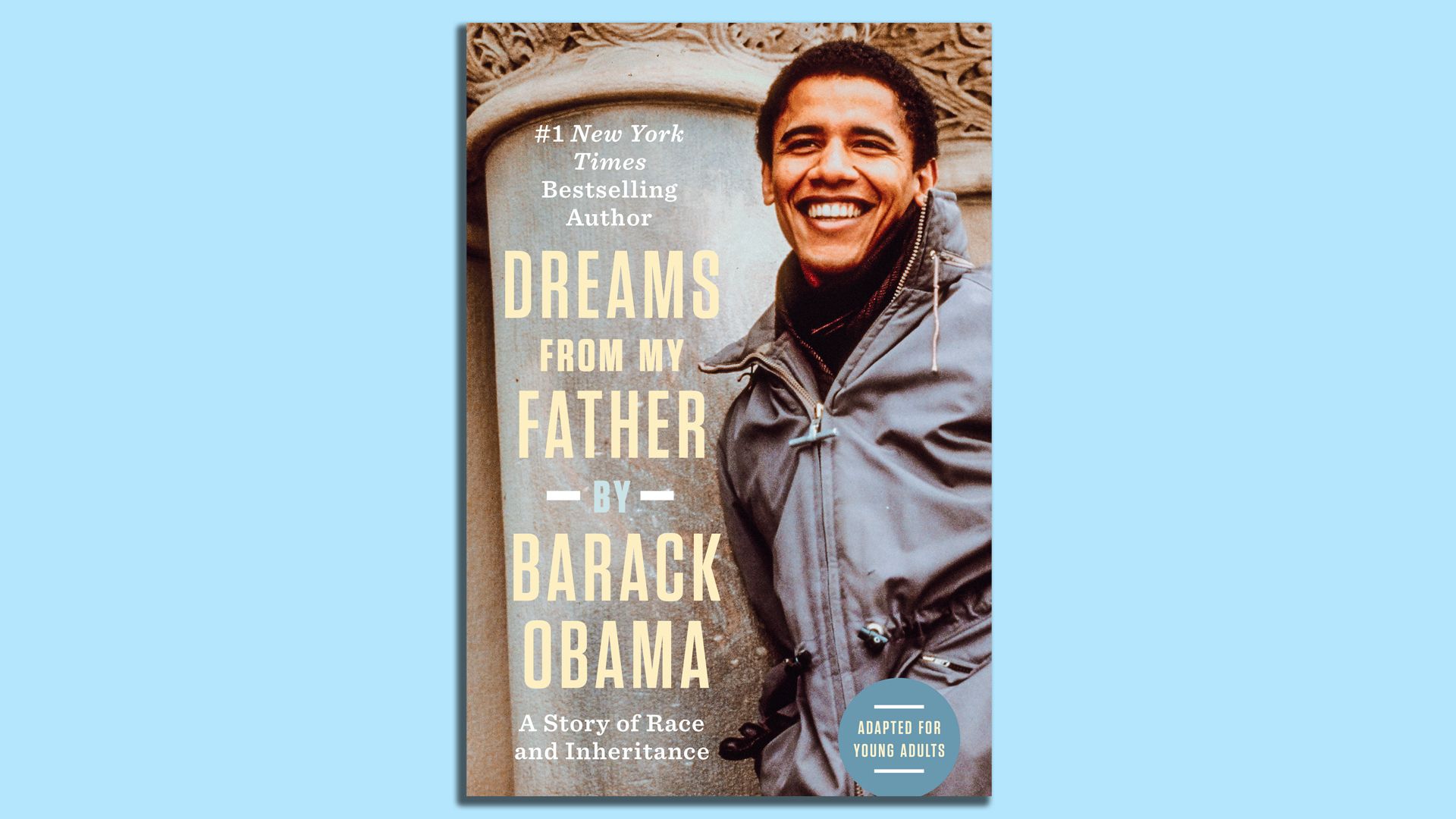 President Obama's bestselling memoir of his childhood and young adult years, "Dreams from My Father" — a journey through family, race and identity that was originally published in 1995 — will be out Oct. 5 in an edition adapted for young adults (ages 12+).
The Young Adult edition includes a family tree, Delacorte Press and Random House Children's Books announced.
Obama writes in the new edition: "If you're lucky, life provides you with a good long arc. I hope that my story will encourage you to think about telling your story, and to value the stories of others around you."
10. 🐦 We've been tweeting for 15 years
Twitter's official birthday is March 21, 2006, when CEO @Jack Dorsey first tweeted ("just setting up my twttr"). But today is the 15th anniversary of public tweets, and historian Michael Beschloss marks the occasion with this L.A. Times throwback: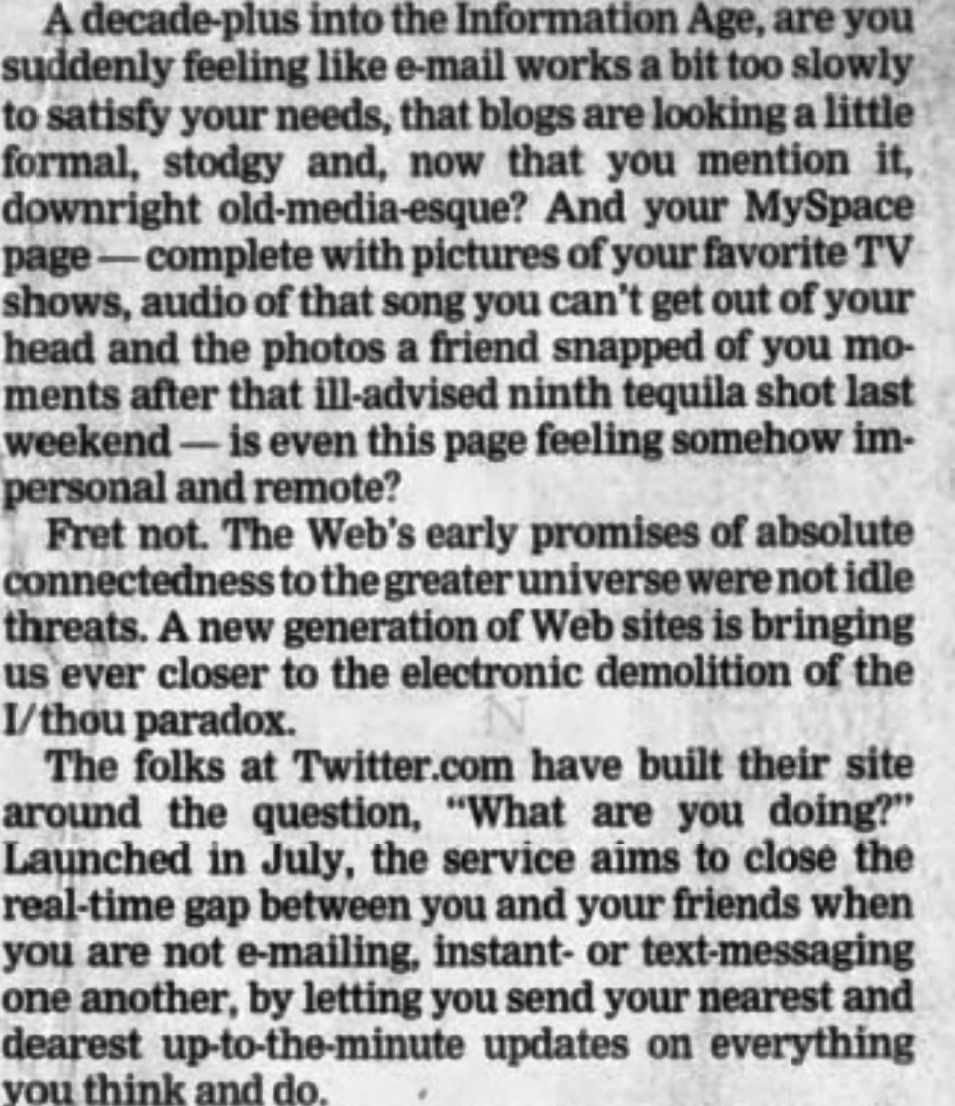 📬 Please invite your friends, family, colleagues to sign up here for Axios AM and Axios PM.