Axios AM
February 07, 2022
Good Monday morning. Smart Brevity™ count: 1,199 words ... 4½ minutes. Edited by Zachary Basu.
🚨 Breaking: Former President Trump "improperly removed multiple boxes from the White House," including what Trump once called "love letters" from North Korean leader Kim Jong-un, The Washington Post scoops.
The boxes were retrieved from Mar-a-Lago by the National Archives last month, The Post reports. Trump advisers said the boxes contained mementos, gifts, letters from world leaders and other correspondence.
Also included: a letter former President Obama left Trump.
1 big thing: FDA takes up vaccines for kids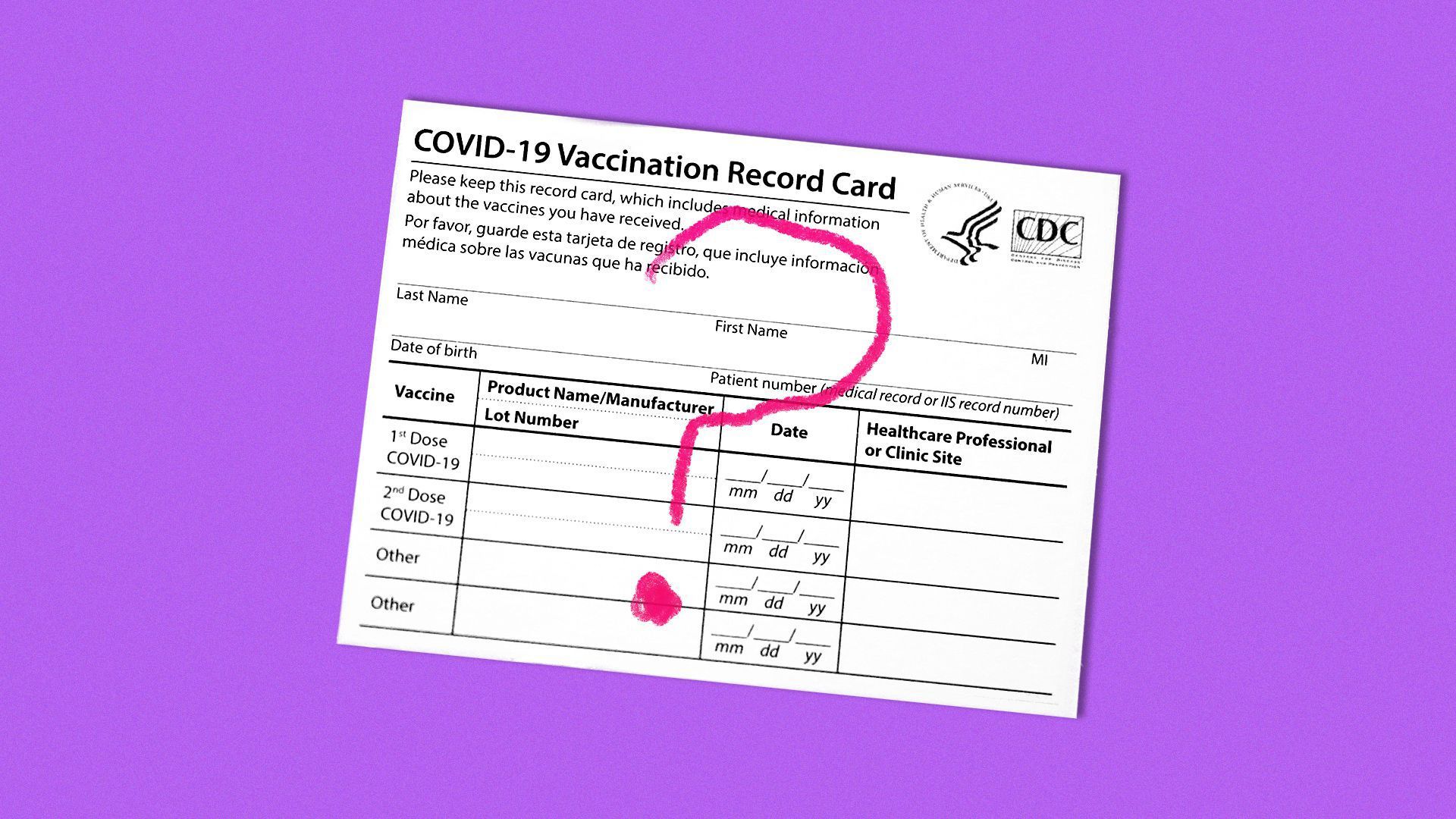 Federal health regulators are taking up the latest controversial vaccine question — whether to authorize Pfizer's vaccine for children younger than five, despite ongoing questions around dosing and effectiveness.
Why it matters: Once again, the pandemic is forcing health officials to choose between unconventional vaccine approval methods and the human costs of abiding by more traditional — yet time-consuming — regulatory processes, Axios' Caitlin Owens writes.
Flashback: This tension was at the heart of last fall's booster debate as well, when some scientists felt that there wasn't yet enough data to justify the widespread recommendation of a third shot of the vaccine.
Ultimately, the FDA and the CDC slowed down the booster authorization timeline that had been envisioned by the Biden administration, and the entire process was criticized as messy and confusing.
👀 What we're watching: An FDA advisory board will consider Pfizer's proposal next week (Feb. 15). The FDA will then have to decide whether to authorize it, and the CDC will weigh in as well.
2. 🎙️ New overnight: Spotify keeps Rogan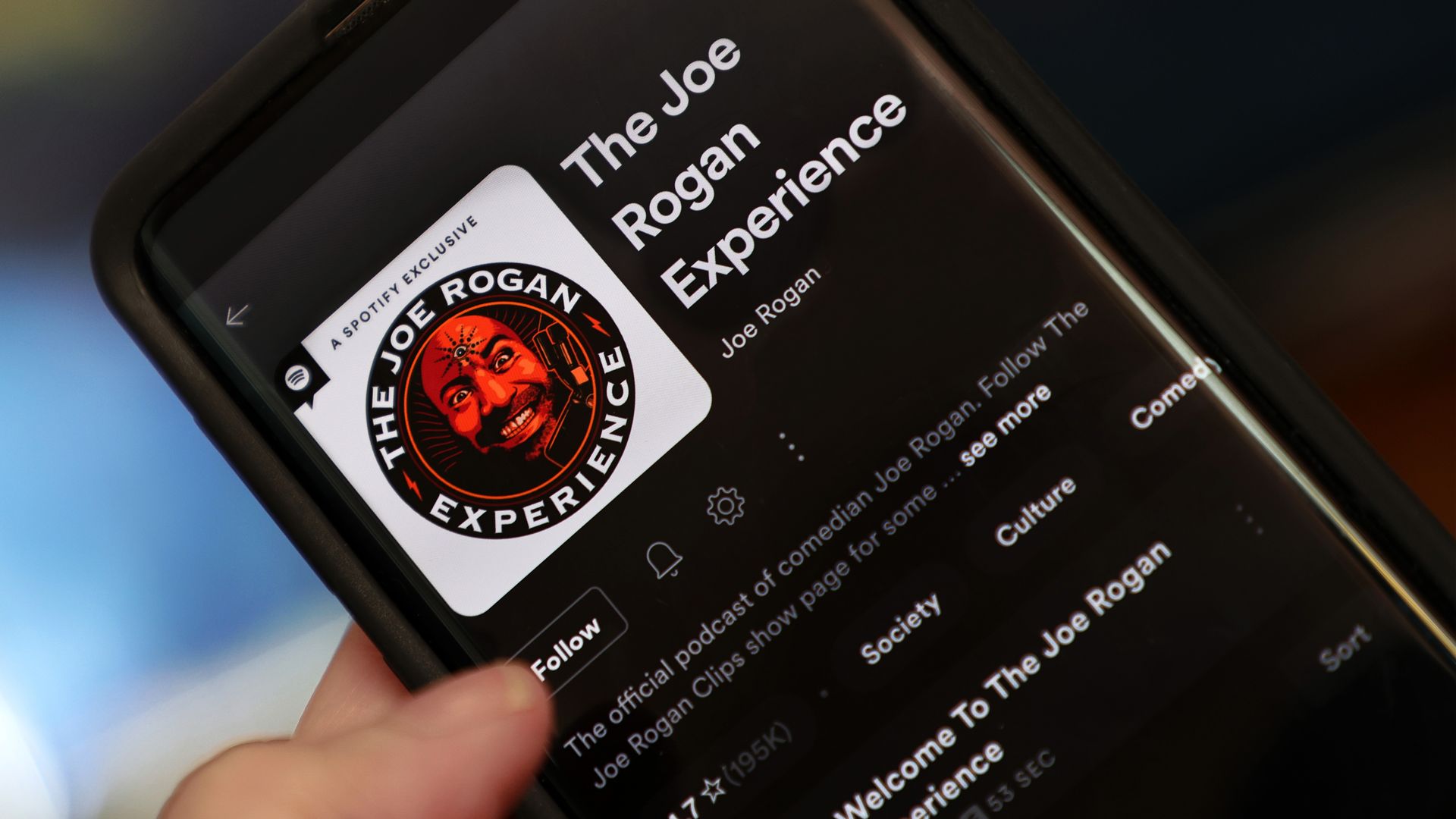 Spotify CEO Daniel Ek told employees yesterday that while he strongly condemns past racial slurs by Joe Rogan, he won't cut ties with the platform's most popular podcaster, according to an internal memo obtained by Axios' Sara Fischer.
"While I strongly condemn what Joe has said and I agree with his decision to remove past episodes from our platform, I realize some will want more," Ek wrote. "And I want to make one point very clear — I do not believe that silencing Joe is the answer."
Ek committed $100 million for licensing, development and marketing of music and audio content from historically marginalized groups.
Ek doubled down on Spotify's content moderation position, saying the company "should have clear lines around content and take action when they are crossed, but canceling voices is a slippery slope."
Ek confirmed that Spotify had conversations with Rogan and his team about some of the content in his show, "including his history of using some racially insensitive language."
"Following these discussions and his own reflections, he chose to remove a number of episodes from Spotify," Ek said.
3. "Age tech" courts seniors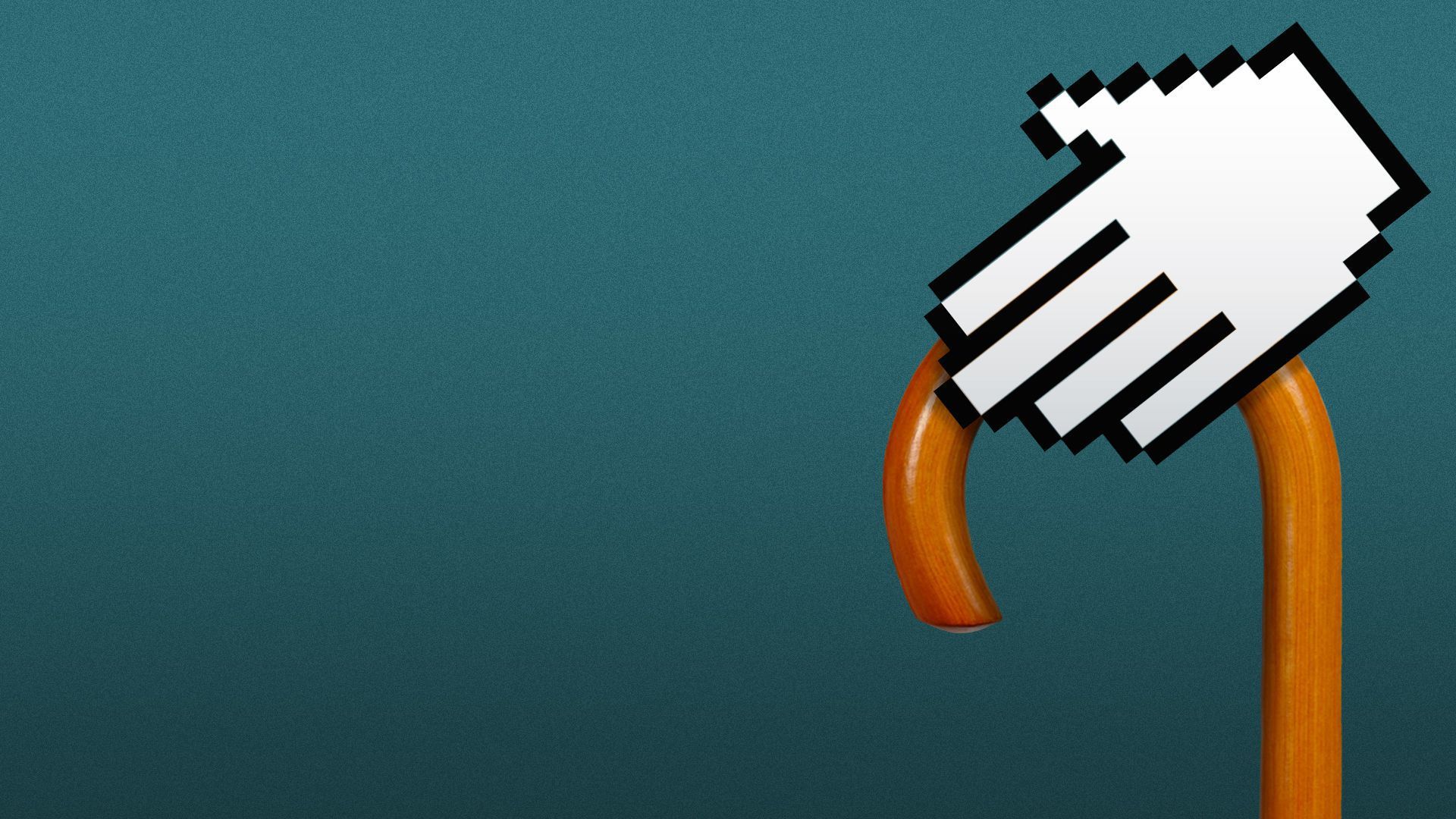 Tech companies are increasingly catering to the many older people who were coaxed online by COVID, Jennifer A. Kingson writes for Axios What's Next.
Why it matters: For seniors, learning to shop online, enjoy social media and use VR headsets can beat back isolation and loneliness. For marketers, wealthy retirees are an attractive sales niche.
A new report from Euromonitor lists "empowered elders" as a top-10 global consumer trend for 2022:
Among people 60 and older, 60% visit social media sites at least once a week, and 21% play video games, Euromonitor found. 82% own a smartphone.
That creates openings for online health screenings, financial services and learning.
Flashback: Companies that sell old-fashioned medic alert buttons — "I've fallen and I can't get up" — have used the pandemic to expand services.
Customers started activating the button more frequently after the pandemic started — not because of an emergency, but because they wanted someone to talk to or needed help reaching a doctor, handyman or plumber.
So LifeStation is offering concierge-style menus to seniors cut off from normal activities. These extras include arranging a ride to the doctor or contacting a client's niece.
4. Peng Shuai emerges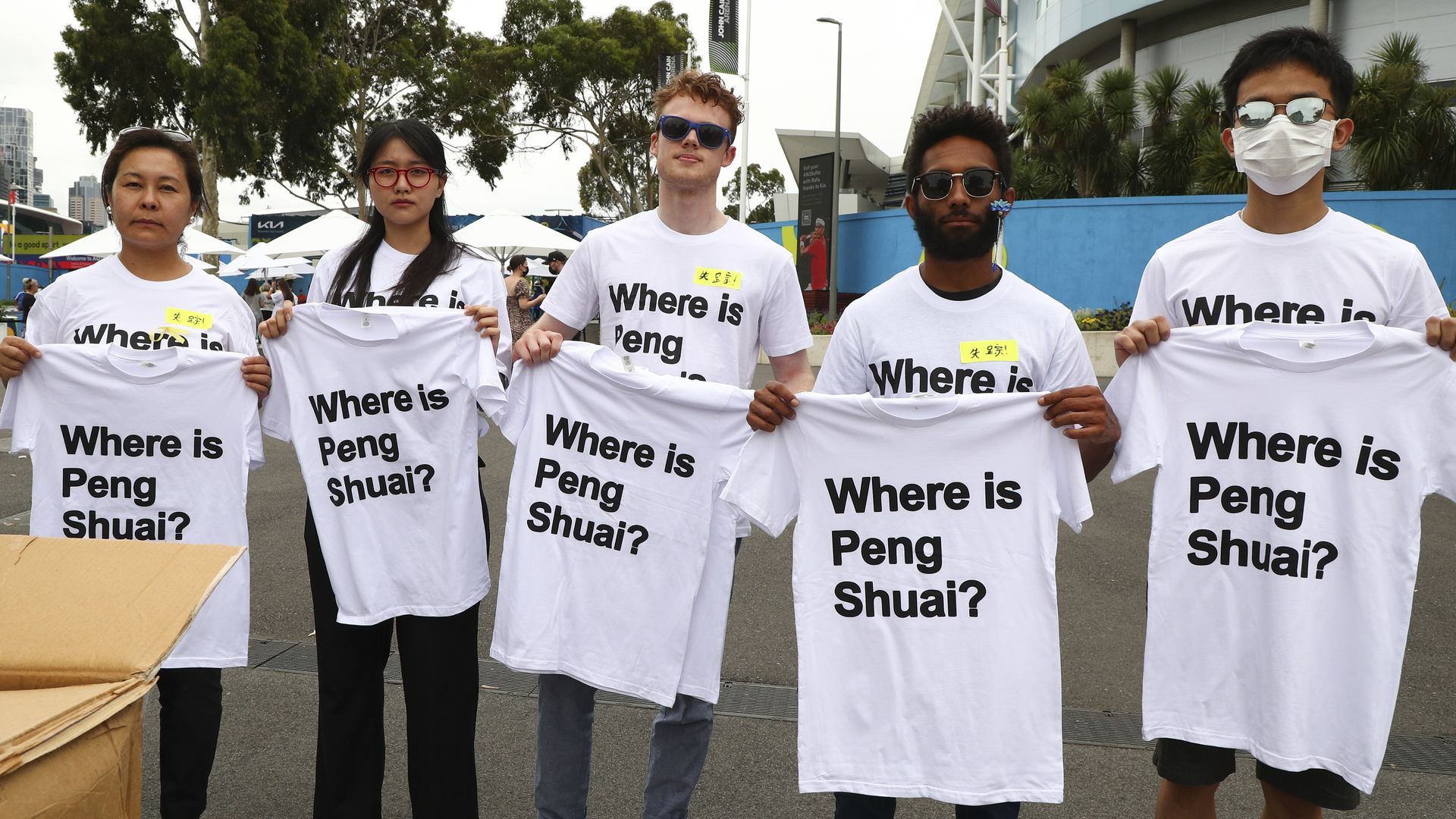 In a controlled interview in Beijing, Chinese tennis player Peng Shuai announced her retirement and claimed the sexual assault allegations she made against a former top Chinese official were the result of "an enormous misunderstanding."
Why it matters: The former world doubles No. 1 disappeared from public view for weeks after making the allegations in a social media post on her verified Weibo page, which was quickly deleted.
"I never said anyone sexually assaulted me," Peng told the French newspaper L'Équipe."My private life should not be brought up in sports and politics."
The interview at a hotel in Beijing was overseen by a Chinese Olympic official, and did not appear to allow for sustained follow-up questions.
Peng said she "erased" the Weibo post because she "wanted to," but was not asked why she made it in the first place.
Zoom out: The Women's Tennis Association suspended all tournaments in China amid concerns about her safety.
A global #WhereIsPengShuai? movement broke out online.
5. Charted: Funding rise for Black-led startups
Black startup founders in the U.S. raised $4.2 billion in venture capital last year — the same as in the previous three years put together, Axios' Kia Kokalitcheva wrote in the weekend edition of Pro Rata.
Venture funding can still be elusive for Black founders, despite corporate America's growing attention to diversity. "[C]onsistent support has come from only a handful of venture capital firms, and many of them are relatively small," a Reuters analysis found.
Between the lines: With just 1.3% of venture capital invested in Black-led startups last year, many of today's Black entrepreneurs face the same funding gap their predecessors did 50 years ago, Kia writes.
6. Net-zero pledges not always what they seem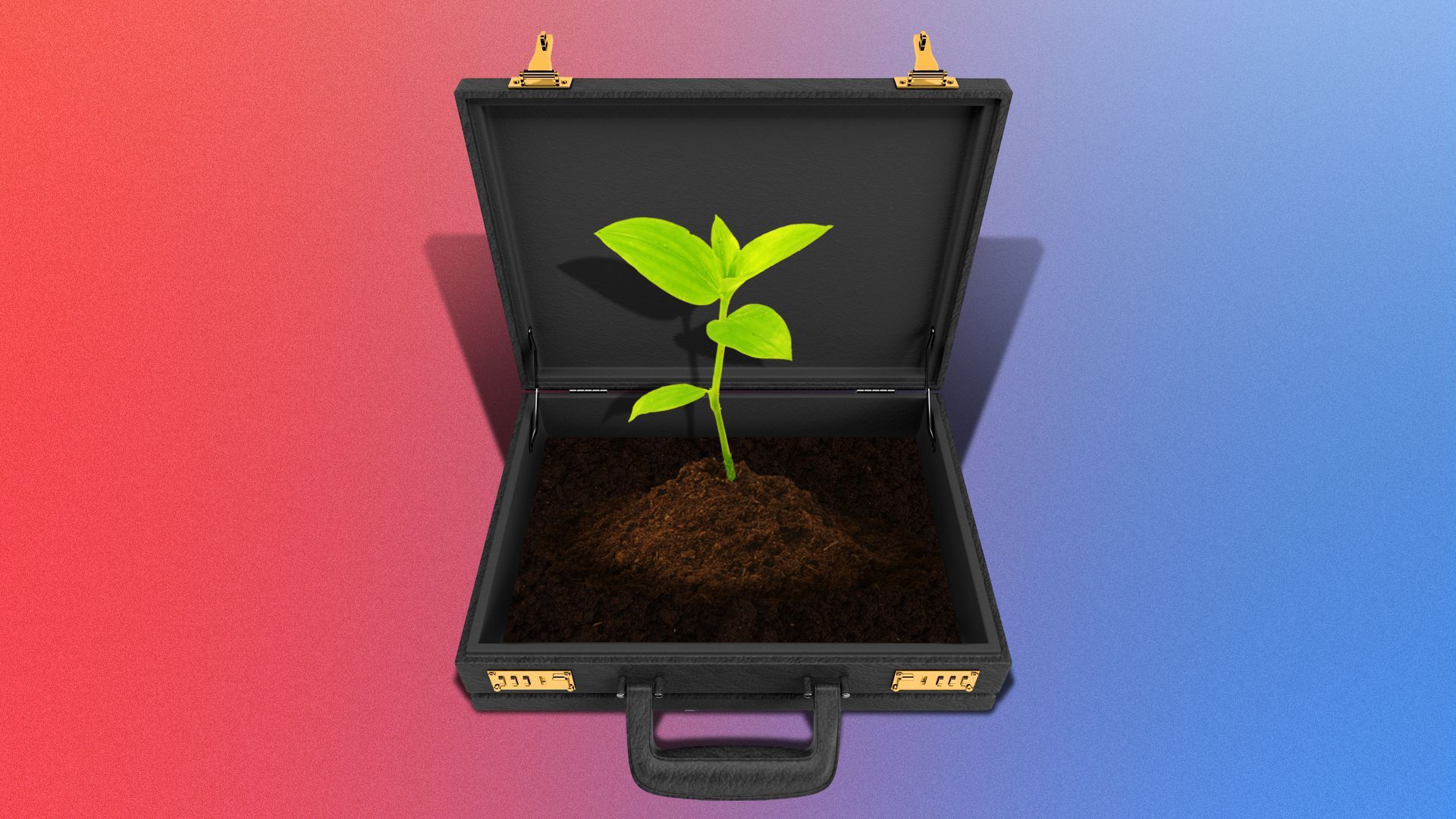 A close look at 25 of the world's largest companies with net-zero emissions pledges shows that most of those goals aren't what they seem, Axios' Andrew Freedman writes.
Why it matters: Corporate emissions reduction commitments have proliferated in the past few years. Consumers and investors are increasingly using them to decide where to put their money.
A report released yesterday by the NewClimate Institute and Carbon Market Watch analyzed 25 large companies that together accounted for about 5% of global greenhouse gas emissions in 2020.
Researchers ranked just one company's net-zero pledge as having "reasonable integrity." That was Maersk, the marine shipping giant, which has pledged to reach net-zero emissions in 2040.
The report lauds some companies for their innovative approaches, including Google's program to match data centers' energy use with zero-carbon power on a 24/7 basis, and Apple's effort to drive down supply-chain emissions.
Between the lines: Common flaws in company planning include insufficiently ambitious short-term emissions targets and gaps in how they account for emissions throughout their value chains.
7. Online pastors help workers skirt vax mandates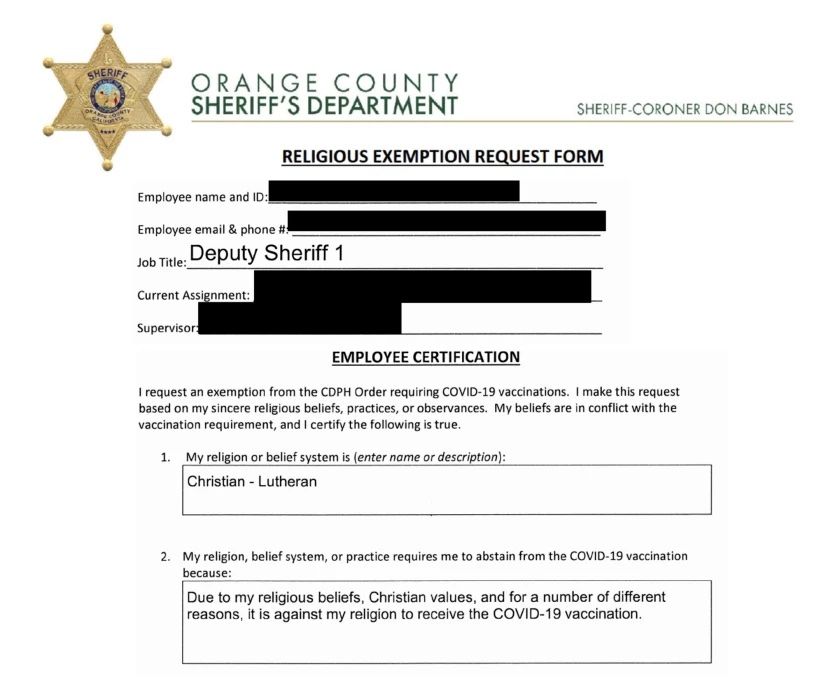 A cottage industry has sprung up to offer documents to satisfy religious exemptions for vaccine mandates, the L.A. Times reports (subscription).
One "ministry" sells an official-looking letter from an "ordained Pastor" for $195 as part of a vaccine exemption "concierge program."
8. 🖋️ 1 smile to go: A relic from another age
Former President George H.W. Bush wrote to fellow ex-president Gerald Ford in 1996: "[T]oo often we fail to tell our friends that we really care about them and we are grateful to them."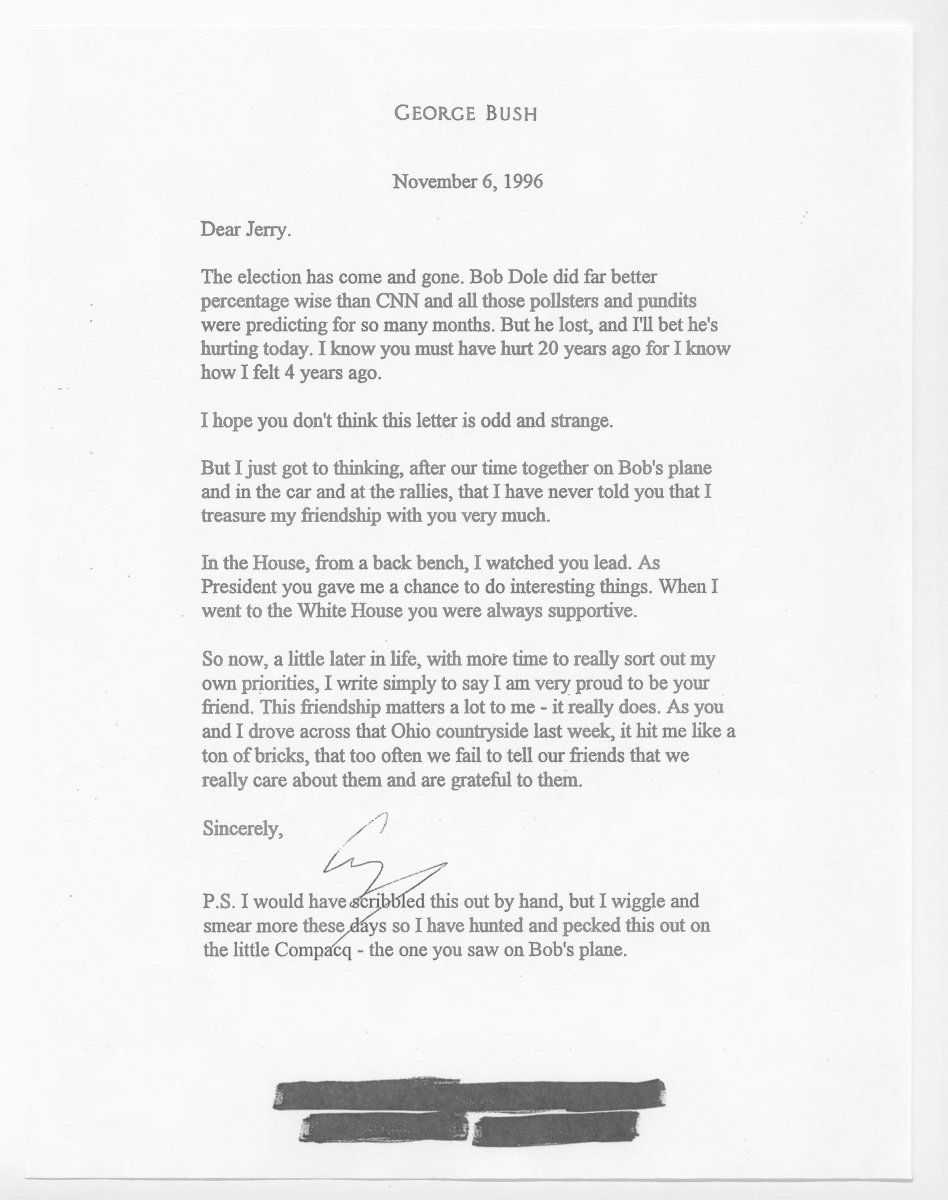 💡 Maybe pick one person today and say: You made a difference.
📬 Was this email forwarded to you? Sign up here for your own personal copy of Axios AM and Axios PM.