January 31, 2020
Happy Friday! Today's Smart Brevity™ count: 1,149 words ... 4½ minutes.
1 big thing: Trump heads for quick acquittal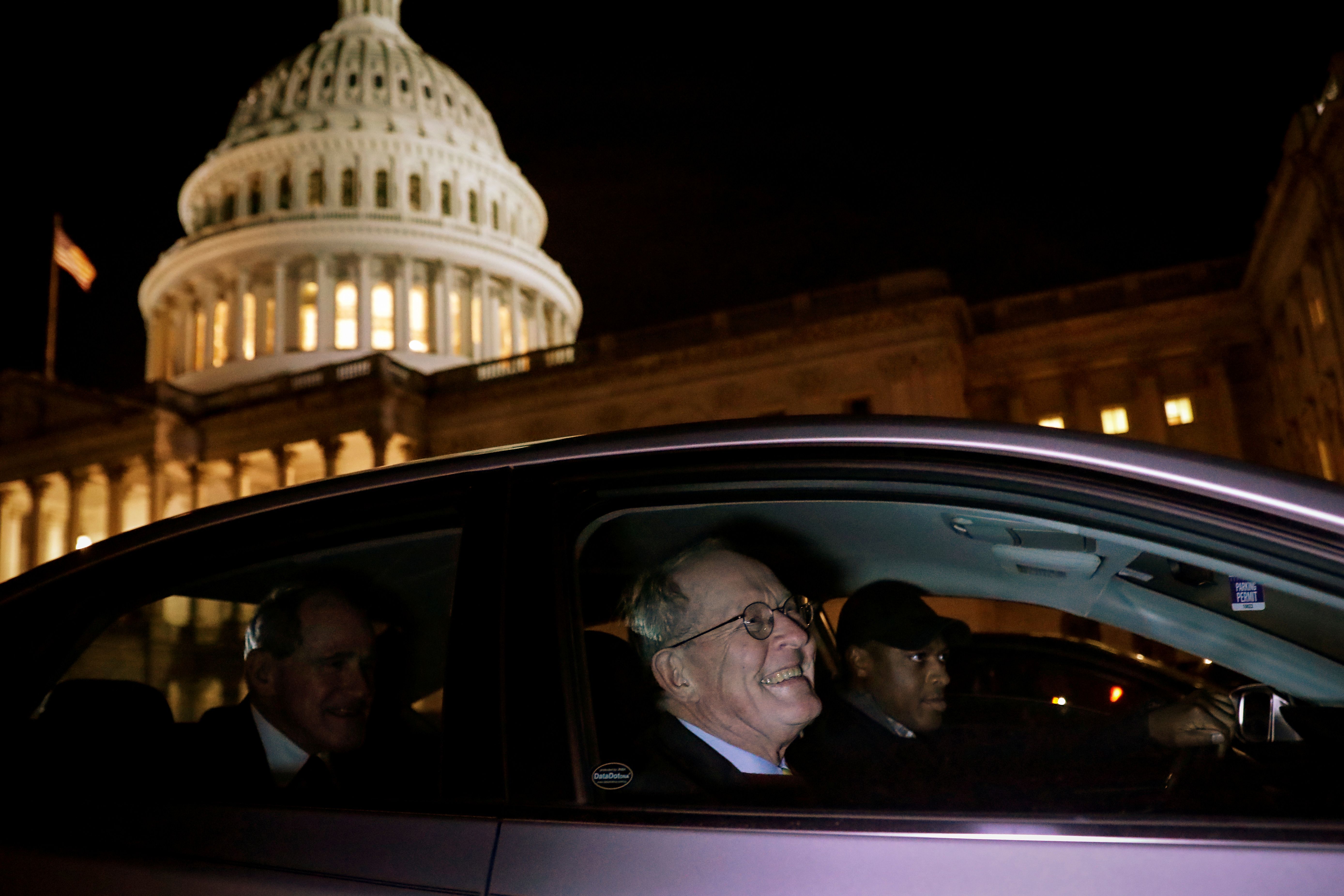 President Trump is poised to win his long-expected acquittal in the Senate impeachment trial as soon as tonight (or perhaps in the wee hours).
That's because of the dramatic 11 p.m. announcement — literally, the 11th hour — by retiring Sen. Lamar Alexander (R-Tenn.) that he'll vote against calling new witnesses.
Barring a tectonic twist, the big question is no longer whether the Senate will sink this afternoon's witness vote, but how long it takes to deliver a final verdict on Trump after the vote fails, Axios' Alayna Treene reports from the gallery.
Without Alexander, neither side sees how there could be enough votes for the motion to call witnesses — short of either a surprise Republican vote in favor, or Chief Justice John Roberts breaking a 50-50 tie. Neither is likely.
The other most closely watched senators: Susan Collins of Maine announced she'll vote for witnesses, and Mitt Romney of Utah is considered a likely vote for witnesses as well. Lisa Murkowski of Alaska said she'd ponder overnight.
After leaving the Capitol (photo above) right after the trial ended for the night at 10:41 p.m., Alexander announced with a statement that he'll vote against witnesses because "there is no need for more evidence to prove something that has already been proven and that does not meet the United States Constitution's high bar for an impeachable offense."
Alexander said it was "inappropriate for the president to ask a foreign leader to investigate his political opponent and to withhold United States aid to encourage that investigation" — but added that the election is the appropriate way for Americans to decide what to do about it.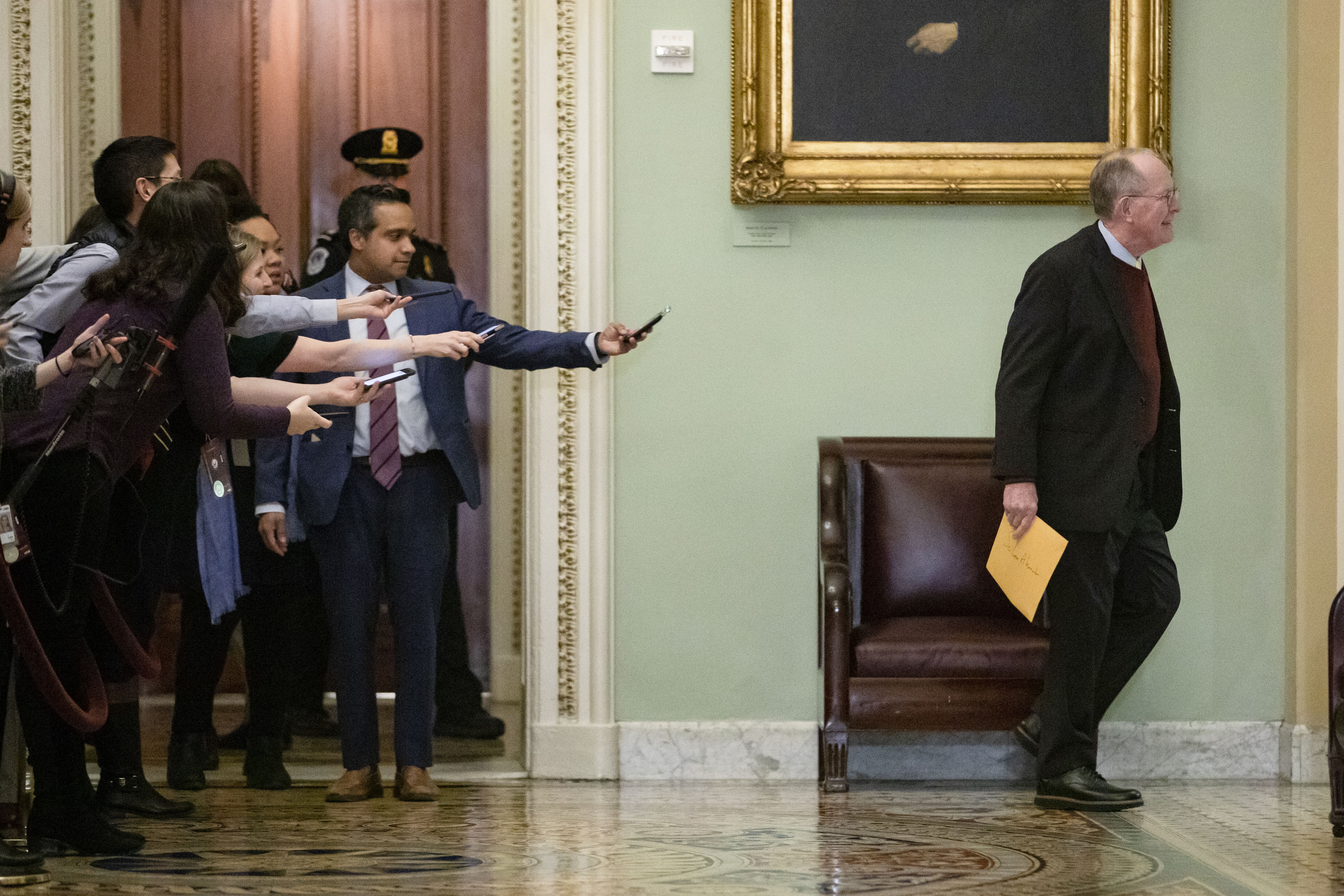 Being there: Last night was the liveliest night of the two-week trial. Reporters shot up from their seats and sprinted down the steps of the Capitol as soon as the Senate adjourned.
The reporters huddled, coatless, by the doors and engulfed senators as they walked to their cars. 
2. ⚖️ Impeachment scenes
What's next: The Senate reconvenes at 1 p.m. today and will begin up to four hours of debate, evenly divided, over the witness vote, Axios' Alayna Treene reports.
After "jury deliberations," as several senators described it, McConnell will likely introduce a motion to move to closing arguments from House managers and Trump's defense team.
Senate Majority Whip John Thune (R-S.D.) told reporters that Republicans support moving to a final vote tonight, regardless of whether that means dragging out the trial into the early hours of Saturday morning, similar to the day they debated the ground rules of the trial until just after 2 a.m.
Asked about the optics of a midnight vote on Trump's acquittal, Thune didn't seem particularly worried.
Some scenes for the history books: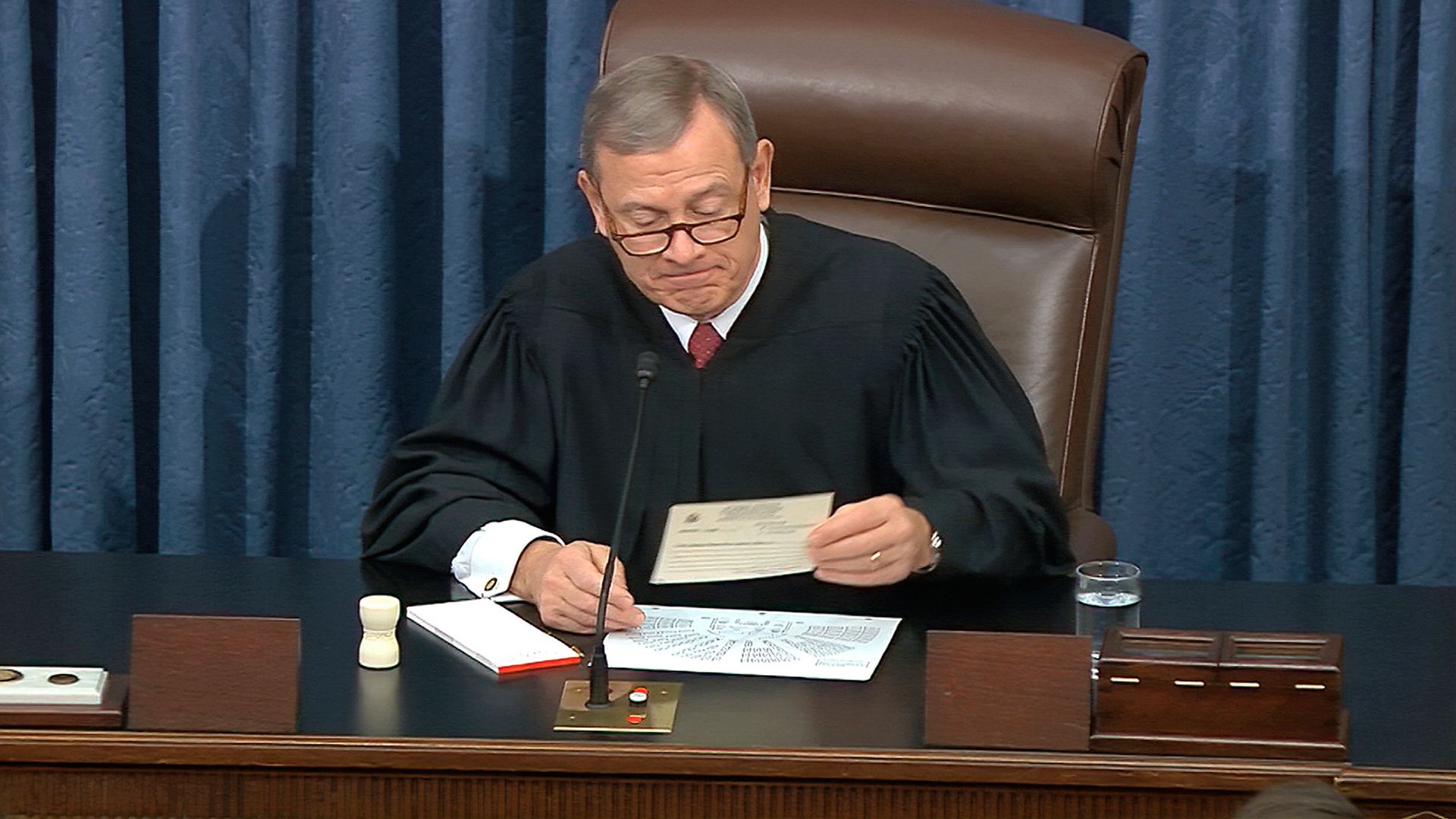 Above, Chief Justice John Roberts, the presiding officer, reads questions from senators.
Below is an image of a Democratic exhibit that included a clip from the trial, and highlighted a phrase used yesterday by lead House manager Adam Schiff: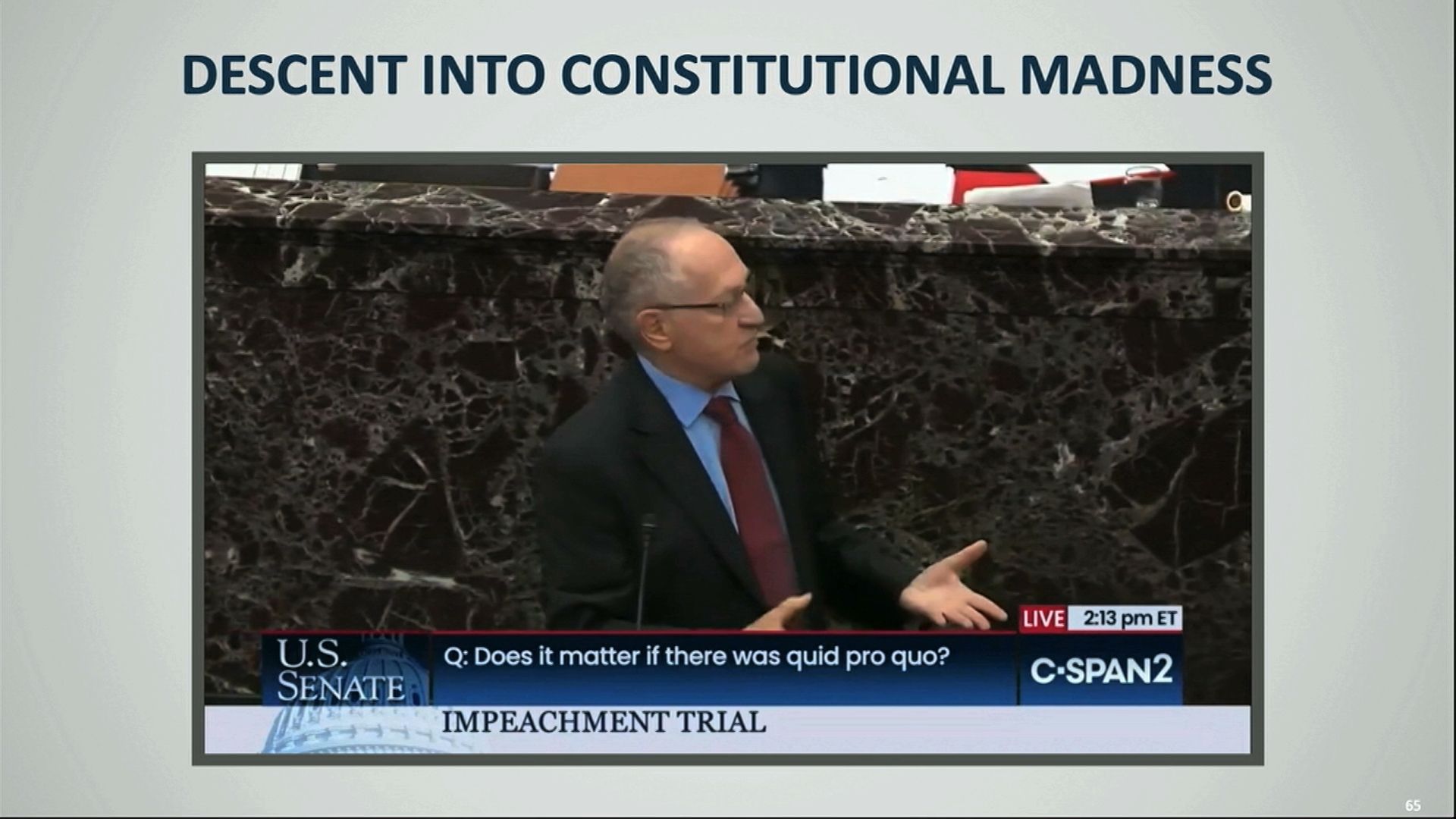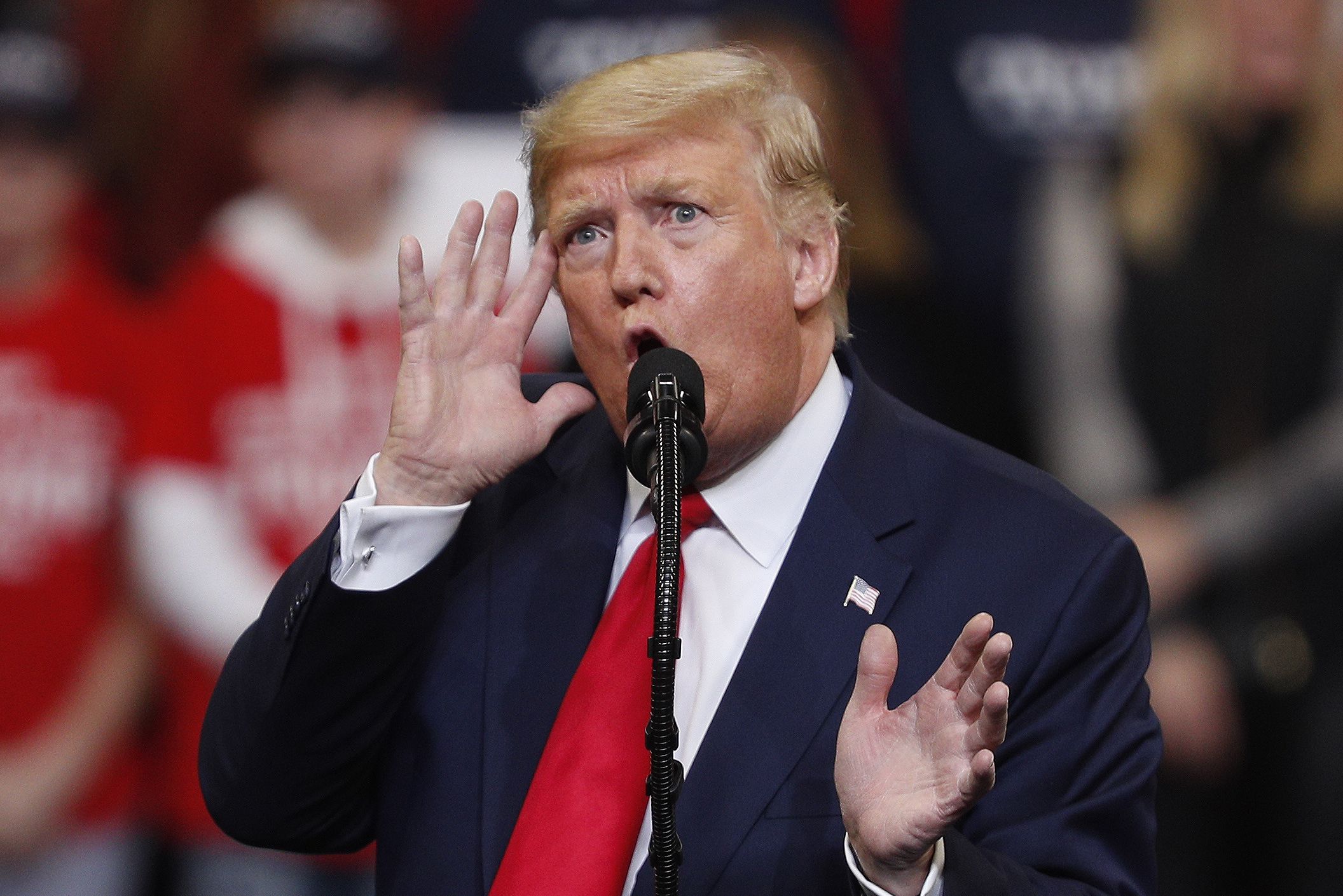 On what looked like the eve of his acquittal, President Trump counter-programmed the trial with a campaign rally in Des Moines ahead of Monday's Democratic caucuses.
Trump slammed Joe Biden for the size of his campaign crowds, mocked "Crazy Bernie" and ragged on Pete Buttigieg for his last name. (AP)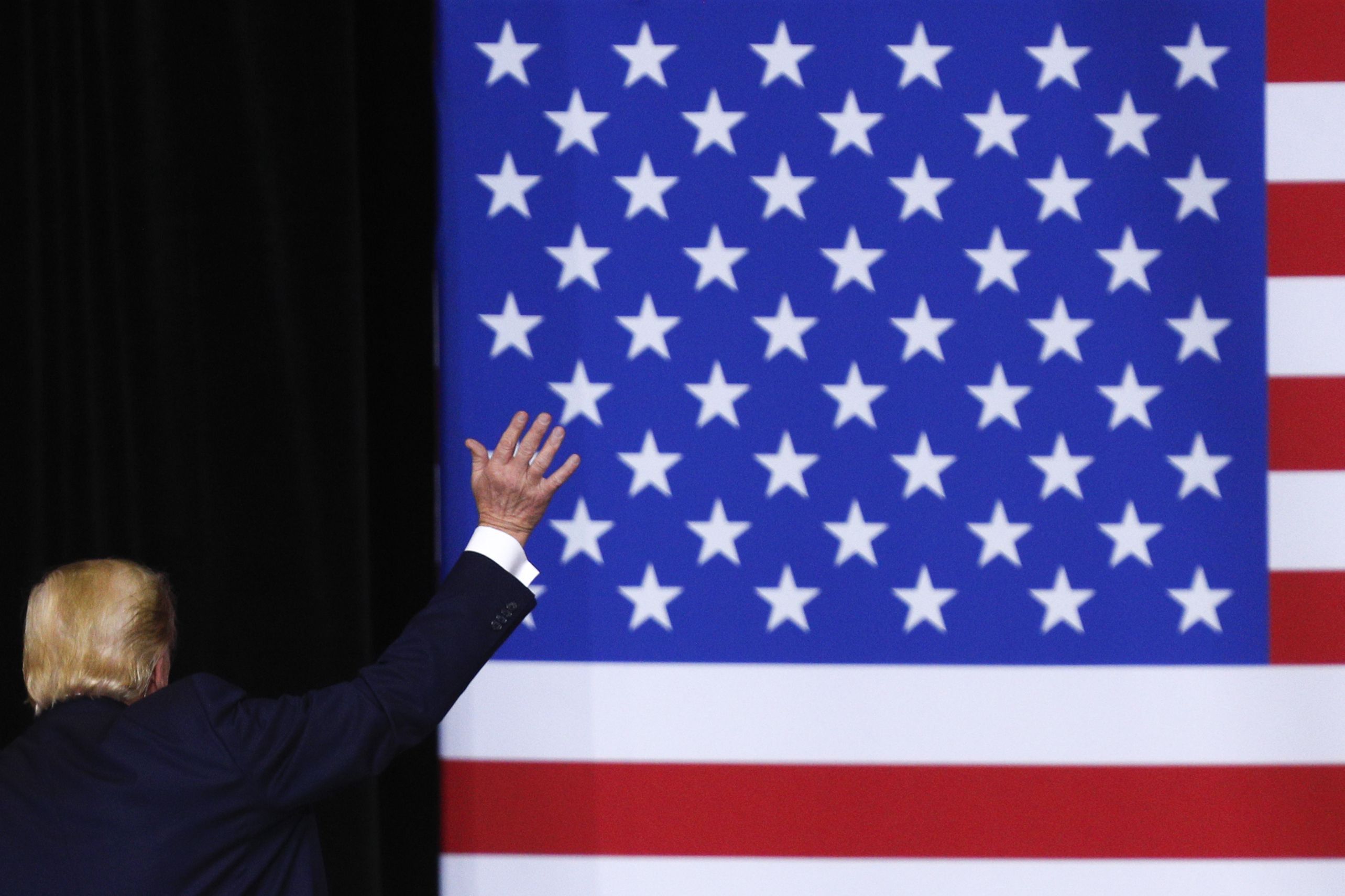 3. Iowa closing arguments: "2020 is not 2016"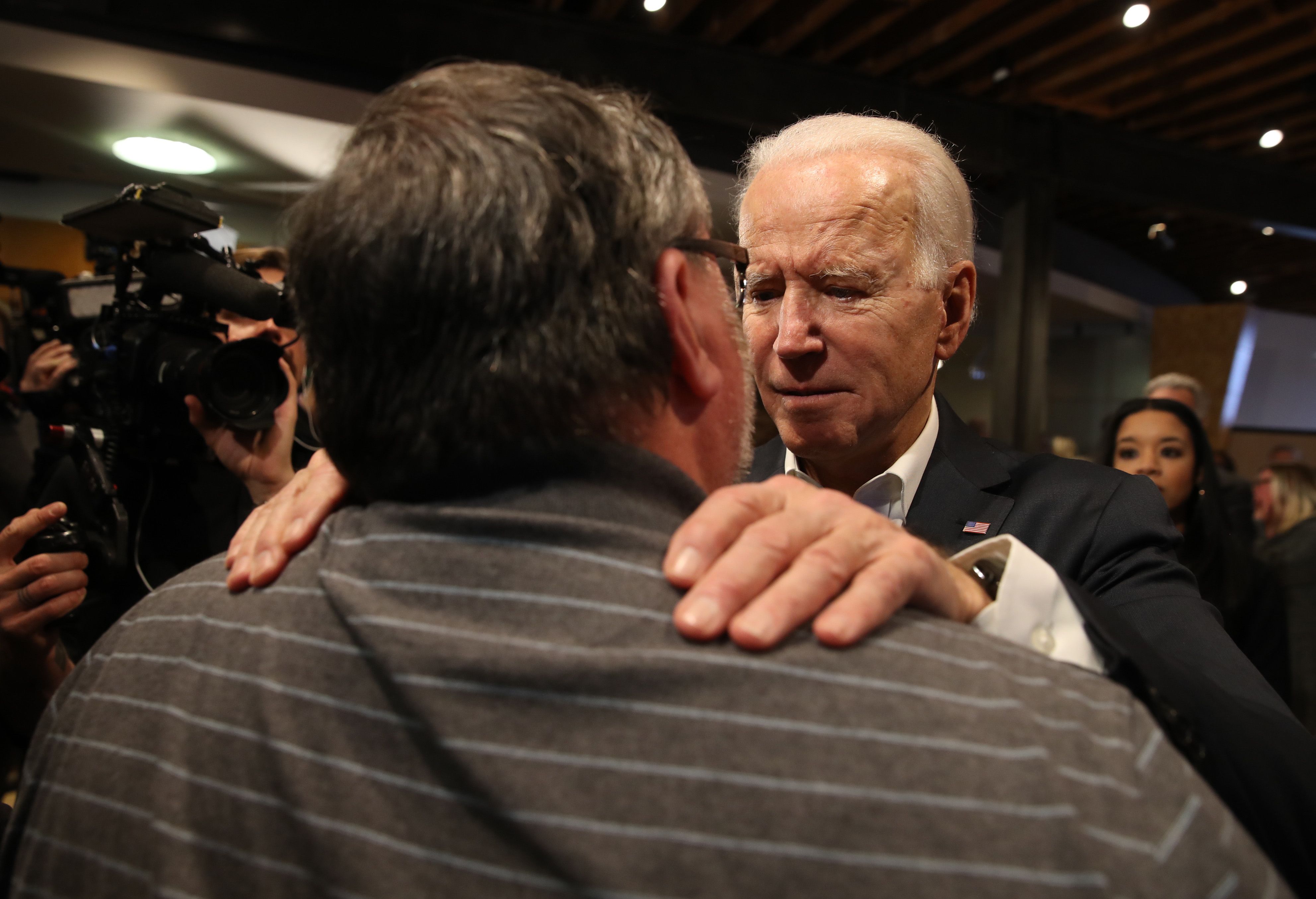 Pete Buttigieg has changed his tone for his closing appeal ahead of Monday's Iowa caucuses, swinging at both frontrunners: He calls Joe Biden a "risk" and says Bernie Sanders is polarizing, Axios' Alexi McCammond reports from Cedar Rapids.
Why it matters: Buttigieg's pugilistic turn reflects what the polling keeps showing: It's still a jump ball for Democrats in the nation's first nominating contest, a dogfight that will end with a surprise.
Biden follows "the same Washington playbook" and recycles "the same arguments," Buttigieg told a town hall in Decorah yesterday.
Neither Biden nor Sanders mentioned Buttigieg or any rival Democrat in events Axios observed over the past two days.
Biden has been arguing he offers stability and will build on the Obama years, while itching for a fight with Trump over guns, health care, foreign policy, national security, morality and personality.
Elizabeth Warren, who hosted a tele-town hall while she attended the impeachment trial this week, worked on this closing-argument pitch: Women are better positioned than men to win.
"The data shows that women have been outperforming men as candidates in competitive races ever since Donald Trump got in," she told a precinct captain from Boone, Iowa, who joined the Tuesday call.
"Women have been doing really well since Donald Trump was inaugurated," she said, and "2020 is not 2016."
Sanders' closing leans on the consistency of his progressive record and his grassroots movement.
"I am here, but I'd rather be there," Sanders told a Wednesday night rally in Iowa City, calling in from D.C. during a break from the impeachment trial.
To raucous cheers, he ticked off his plans as president: Raise the minimum wage, legalize marijuana, pass Medicare for All, protect women's reproductive rights, fight climate change, restrict gun access, and overhaul immigration policy.
4. Warren's Iowa surrogate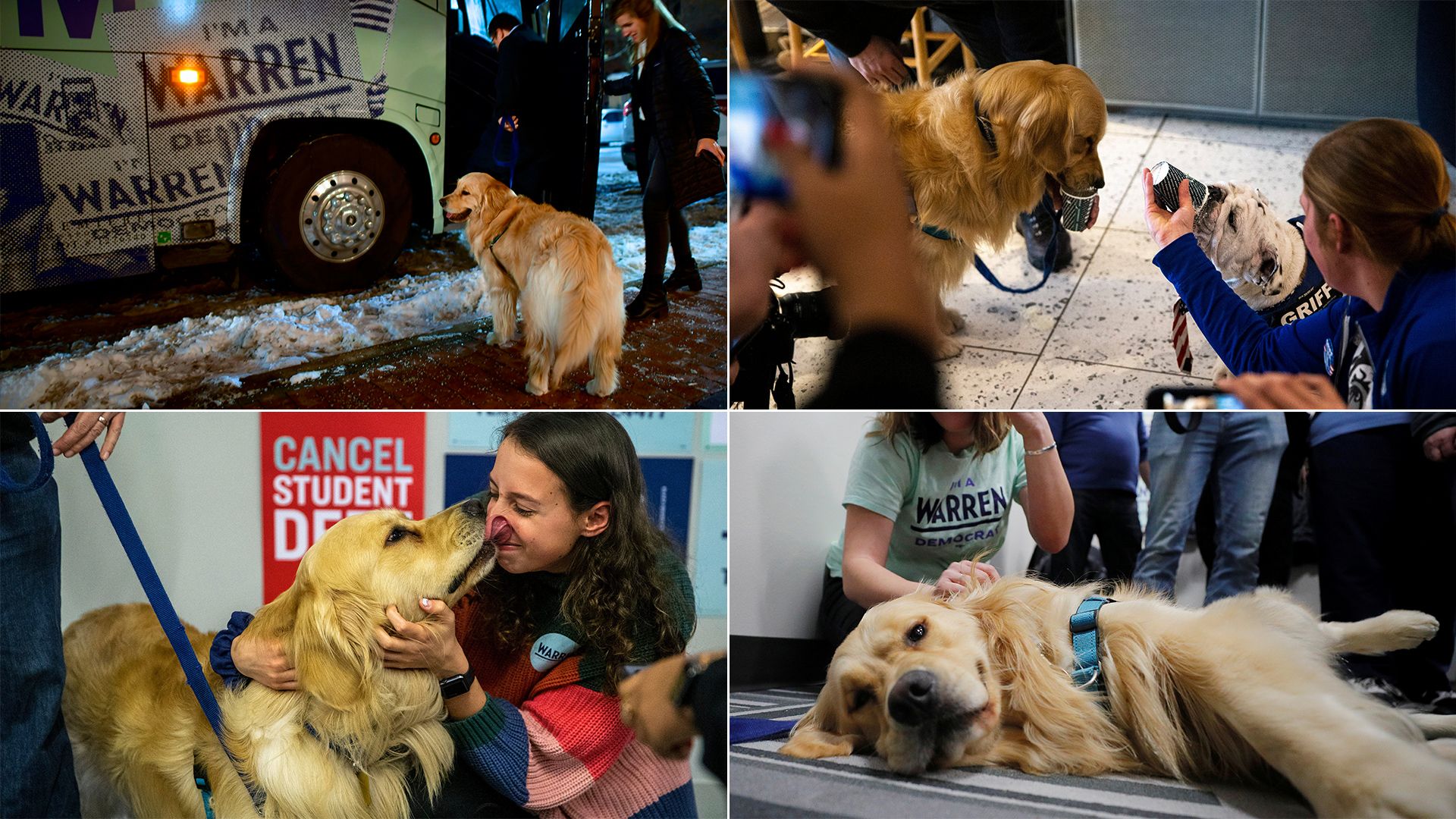 With Elizabeth Warren stuck in D.C. for the trial, her golden retriever, Bailey, is campaigning in Iowa.
5. U.S. warns against China travel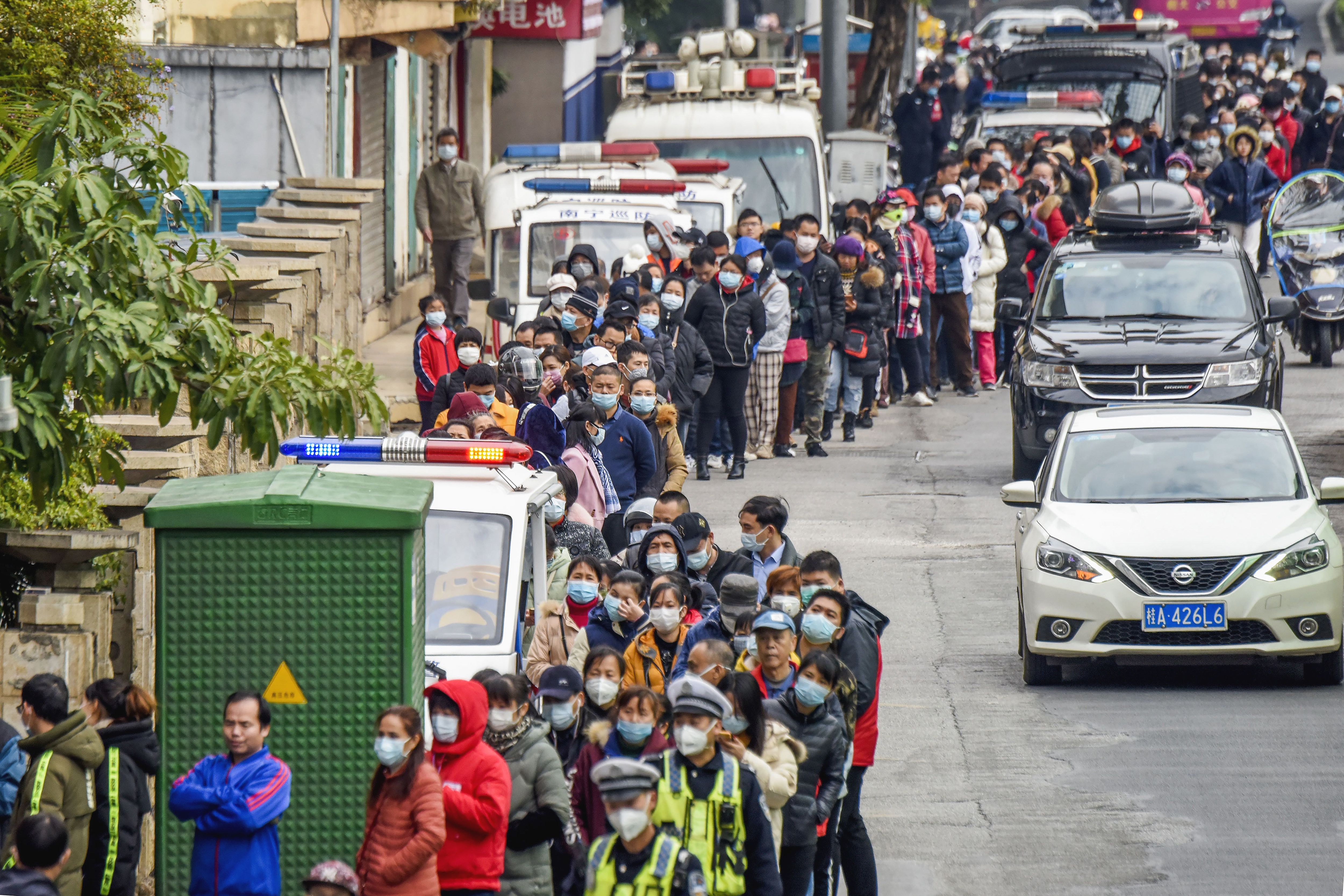 "Do not travel to China due to novel coronavirus first identified in Wuhan," the State Department said in a travel advisory, raising the warning to the same level as Afghanistan and Iraq. (Reuters)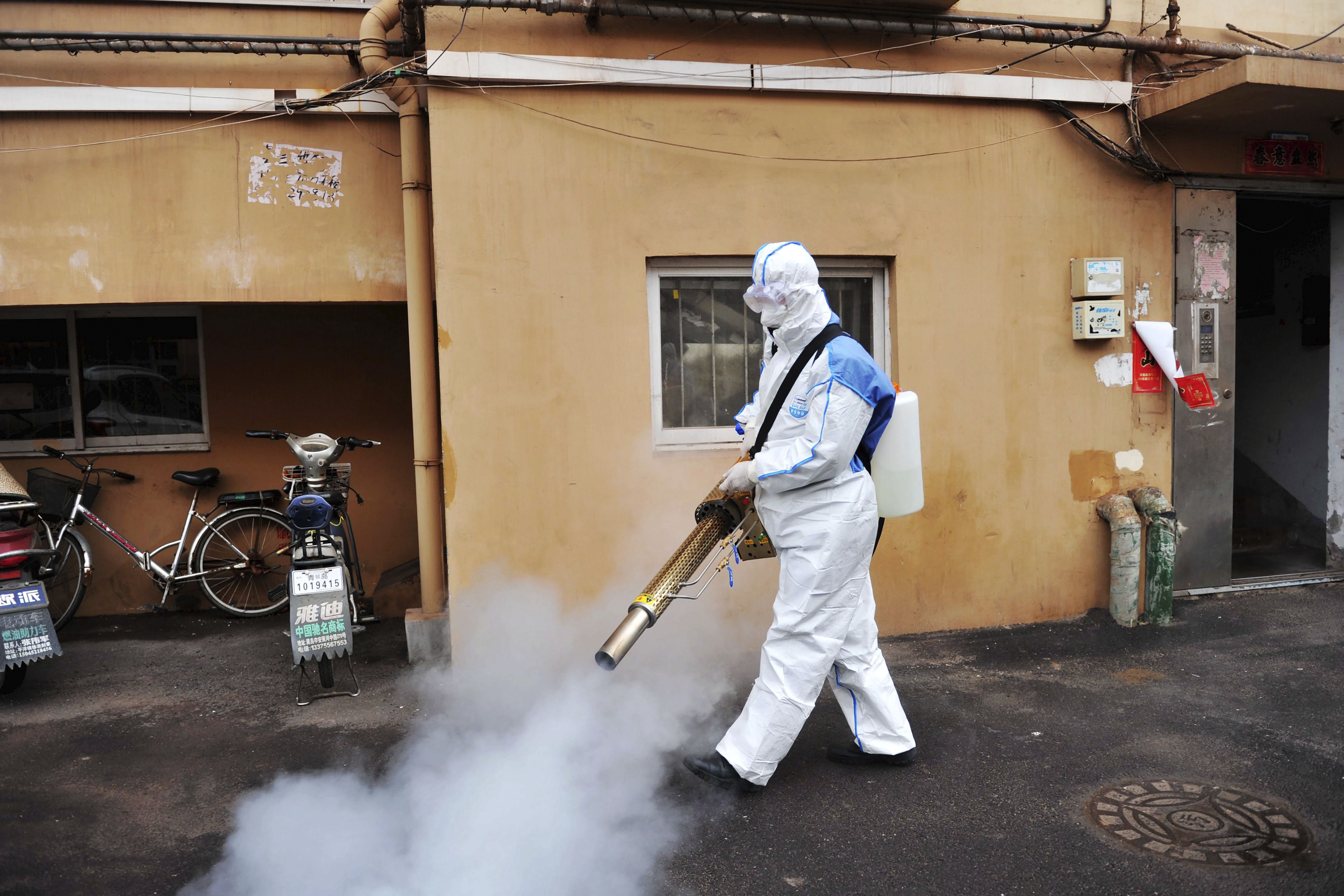 6. IBM's new CEO
IBM announced that Arvind Krishna, 57, who heads the company's cloud and cognitive software unit, will replace Ginni Rometty as CEO in April, Axios' Scott Rosenberg and Ina Fried report.
Rometty, who has spent 40 years at IBM and eight years as CEO, will serve as executive chairman until year's end and then retire.
Rometty was one of 29 female CEOs leading S&P 500 companies.
7. Stat du jour: Amazon Prime closes in on Netflix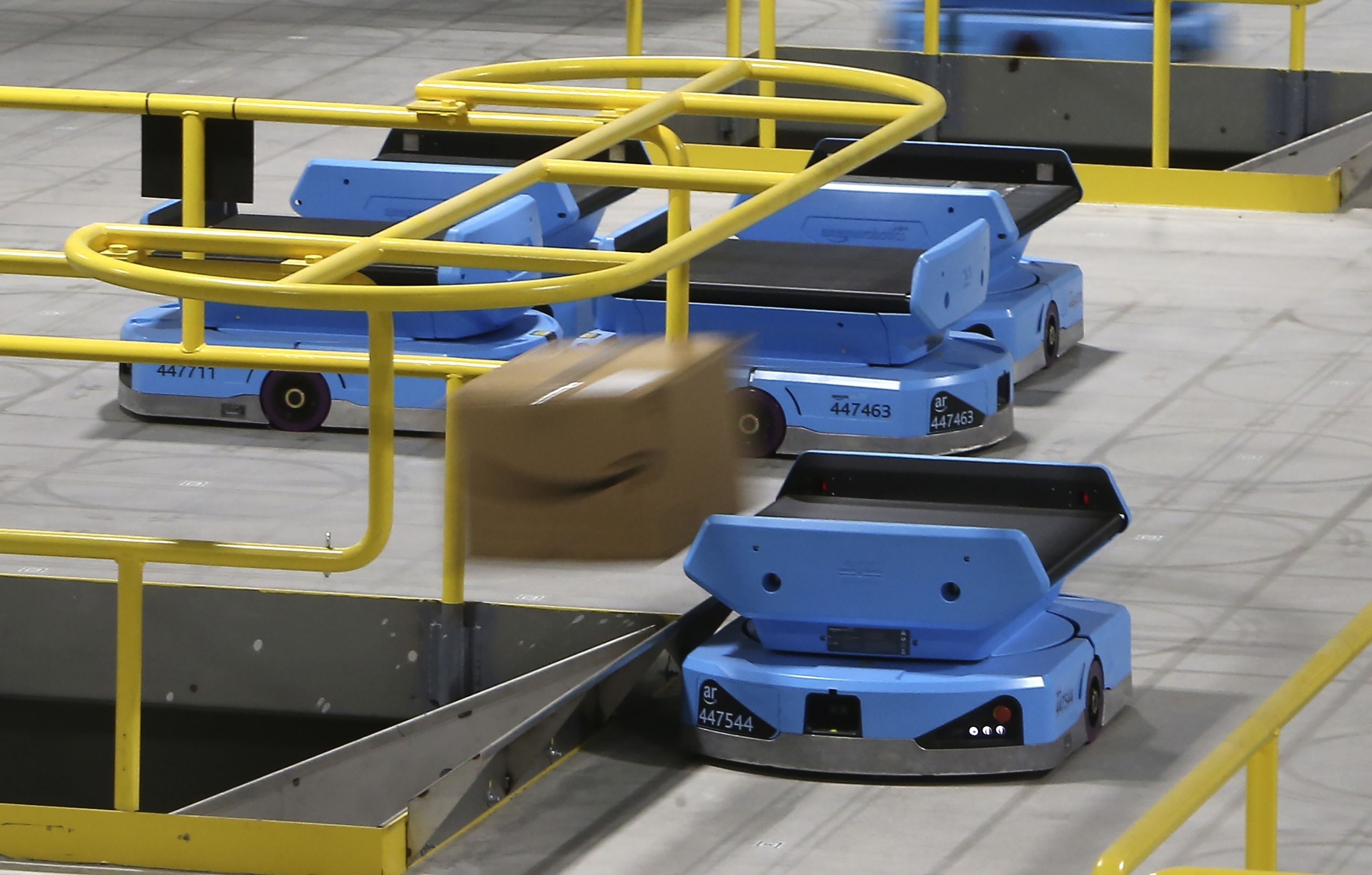 Amazon said yesterday that it has more than 150 million Prime members worldwide who pay $119 a year for faster shipping and other perks.
That's up 50% from the last time Amazon disclosed the number, in 2018.
It's catching up on Netflix, which has 167 million members globally.
Editor's note: The headline and story have been corrected to reflect the current number of Netflix global subscribers, which is 167 million (not 139 million).
8. Day of departure: Brexit official at 6 p.m. ET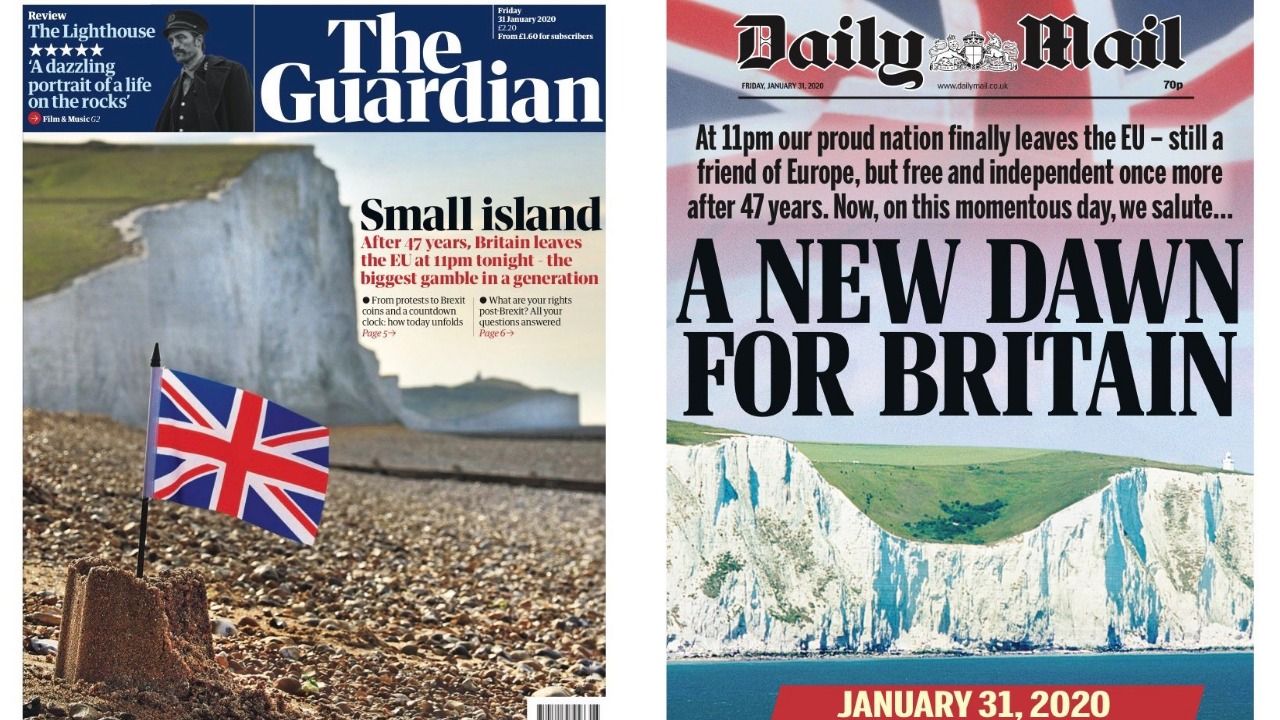 9. New White House job
President Trump plans to expand the White House Domestic Policy Council by appointing an official to focus exclusively on combating human trafficking, AP's Darlene Superville reports.
A candidate has yet to be identified for the new post, which is to be created by executive order today.
During a recent visit to Atlanta, Ivanka Trump said trafficking is "modern-day slavery."
10. 1 🏈 thing: Super betting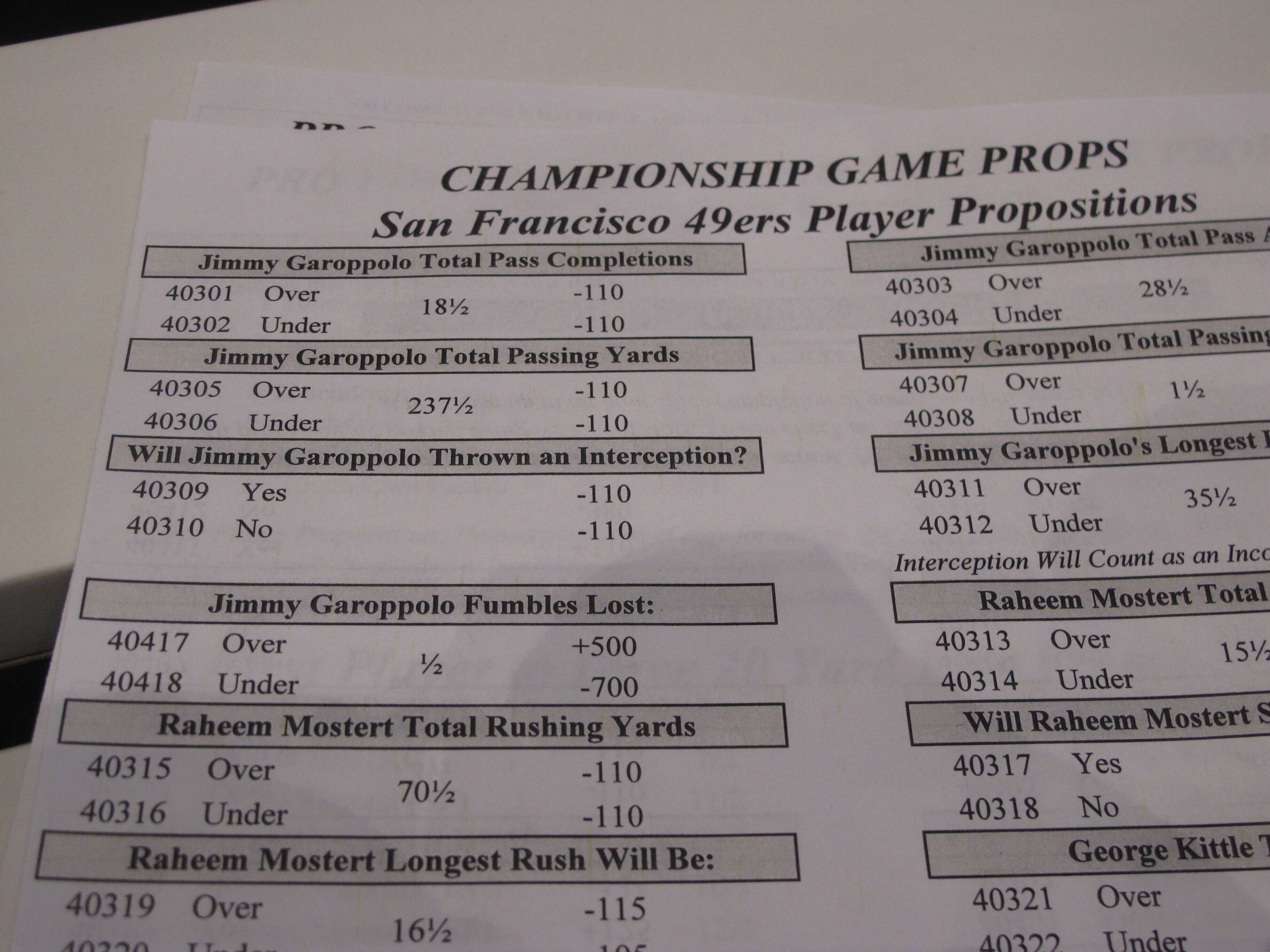 With sports betting now legal in 14 states, the American Gaming Association estimates $6.8 billion will be bet legally and illegally on Sunday's Super Bowl between the S.F. 49ers and Kansas City Chiefs, AP's Wayne Parry reports:
26 million Americans plan to make a bet, up 15% from last year, per the AGA.
If you think the game will be high-scoring, make a bet on the total, recently set at 54.5 points.
Proposition or "prop" bets (shown above) are based on whether a particular event will or won't happen during the game — which team will get the ball first or whether the first score of the game will be a touchdown or field goal.