February 07, 2021
🏈 Happy Super Sunday! Today's Smart Brevity™ count: 1,179 words ... 4½ minutes.
🎬 Tonight at 6 p.m. ET/PT on "Axios on HBO," labor leader Richard Trumka makes news on several fronts while sparring with Jonathan Swan, including several that will cause heartburn for Democrats. See a clip.
Plus Parler's former CEO — and Secretary Pete!
1 big thing: Missed school will cost U.S. trillions
Anyone who hires — or ever will — should worry about this: COVID will leave a less-skilled America ... High-school dropouts are projected to spike.
The pandemic's disruption of in-person school is triggering long-term economic consequences to the tune of trillions of dollars, Axios @Work author Erica Pandey writes.
The U.S. economy could take a $14 trillion to $28 trillion blow in the long run due to coronavirus-induced learning loss, according to economists' projections. And the longer the pandemic keeps kids out of classrooms, the higher that number will climb.
"Nobody's paying attention to this absolutely stunningly large economic cost that just keeps piling up," says Eric Hanushek, a Stanford economist and an architect of an OECD analysis of the economic impact of COVID learning loss.
On average, American students from kindergarten to fifth grade have missed out on 20% of the reading and 33% of the math skills they would have learned in normal times, according to a McKinsey report that analyzed diagnostic test scores across the country.
Hanushek, the Stanford economist, points out that the "main thing that drives both individual earnings and the economy is the skills of the people."
"So you can crank through from lower test scores to lower individual earnings to lower economic growth in the future."
2. How the NFL countered COVID
The NFL's giant COVID experiment ends today with the improbable feat of an on-time Super Bowl, capping a season with no canceled games, Axios Vitals author Caitlin Owens writes.
Why it matters: The season suggests that with the right resources, safety measures and cooperation — all of which have been lacking in the general U.S. response — life can go on during the pandemic without uncontrolled spread of the virus. 
The big picture: The NFL decided early on that it wouldn't require its thousands of players, coaches and other staff to live in a "bubble," as other sports leagues had done.
Instead, the league scaled up the public health basics of social distancing, testing, contact tracing and isolation across all 32 teams. To prevent spread, officials were prepared to postpone games or bench players.
Jeff Miller, the NFL's executive vice president of communications, public affairs and policy, told Axios: "The approach we took was to appreciate that there was an expectation that individuals would get COVID — and what could we do to prevent it from spreading throughout our facilities."
"Our protocols were built on that premise — that living in our 32 communities during a pandemic was a risk, but we wanted to ensure that as best as possible we could prevent" virus spread.
Between the lines: Some of the NFL's findings were published by the CDC — including what the league learned about transmission of the virus. 
The most important changes the league had to make over time related to "our evolution of what a high-risk contact was," Miller said.
The league discovered that risky contacts with an infected person weren't limited to 15-minute interactions within 6 feet. The definition instead became more complex, factoring in time, distance, ventilation and mask-wearing. 
"Those four factors all had an interplay within them, which was, in our experience, vastly more complicated than six feet and 15 minutes," Miller said.
1 intriguing thing: "We never saw the virus transmitted across the line of scrimmage," Miller said — even when players who later tested positive participated in the game. 
The league was able to confirm this was the case through genetic sequencing.
3. Disruption of markets will intensify
The Robinhood revolution shows that financial "plumbing must be renovated ... to cope with faster trading in an expanding range of assets so that the system can withstand a crash," The Economist writes in its cover story (subscription):
In recent decades trading costs for shares have collapsed to roughly zero. The first to benefit were quantitative funds and big asset managers such as BlackRock. Now retail investors are included, which is why they accounted for a quarter of all trading in January.
Meanwhile, information flows, the lifeblood of markets, are being disaggregated. News about firms and the economy used to come from reports and meetings governed by insider-trading and market-manipulation laws. Now [there's] a vast pool of instant data from scraping websites, tracking industrial sensors and monitoring social-media chatter ...
Last, new business models are passing Wall Street by. SPACs are a Silicon Valley rebellion against the cost and rigidity of IPOs.
4. Sunday treat: Downside to life at 1,400 feet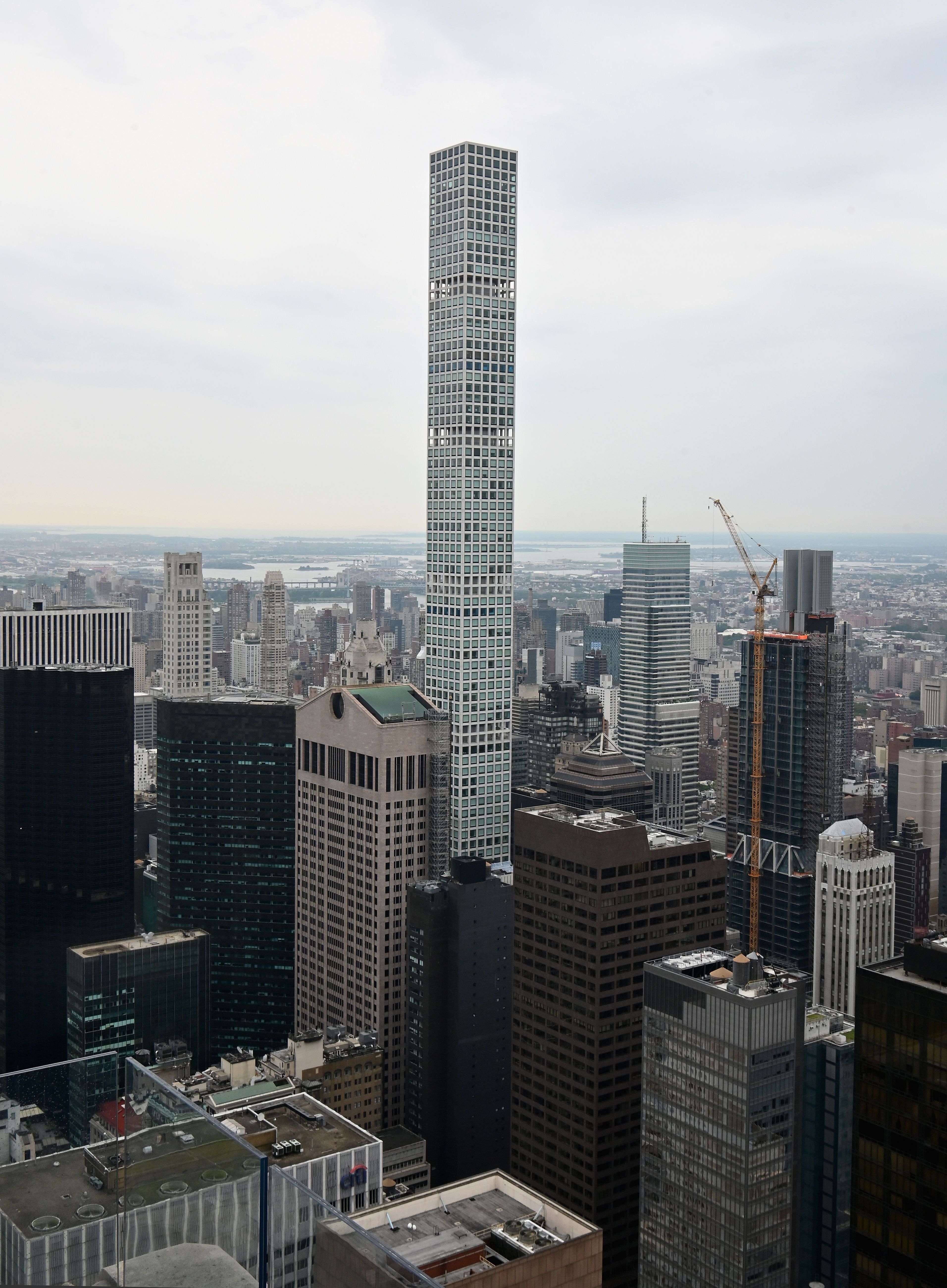 Six years after 432 Park Avenue became the pinnacle of New York's luxury condo boom, residents are at odds with the developers over creaking walls and flooded elevators, Stefanos Chen writes in the N.Y. Times (subscription)
Why it matters: "The disputes at 432 Park ... highlight a rarely seen view of New York's so-called Billionaire's Row, a stretch of supertall towers near Central Park ... [I]dentities of virtually all the buyers were concealed by shell companies."
"Everybody hates each other here," said Sarina Abramovich, one of the earliest residents of 432 Park.
A problem you don't have:
[S]ome residents railed against surging fees at the building's private restaurant, overseen by the Michelin-star chef Shaun Hergatt. When the building opened in late 2015, homeowners were required to spend $1,200 a year on the service; in 2021, that requirement jumps to $15,000, despite limited hours of operation because of the pandemic. And breakfast is no longer free.
Keep reading (subscription).
5. Remembering Leon Spinks: "I'm not The Greatest. Just the latest"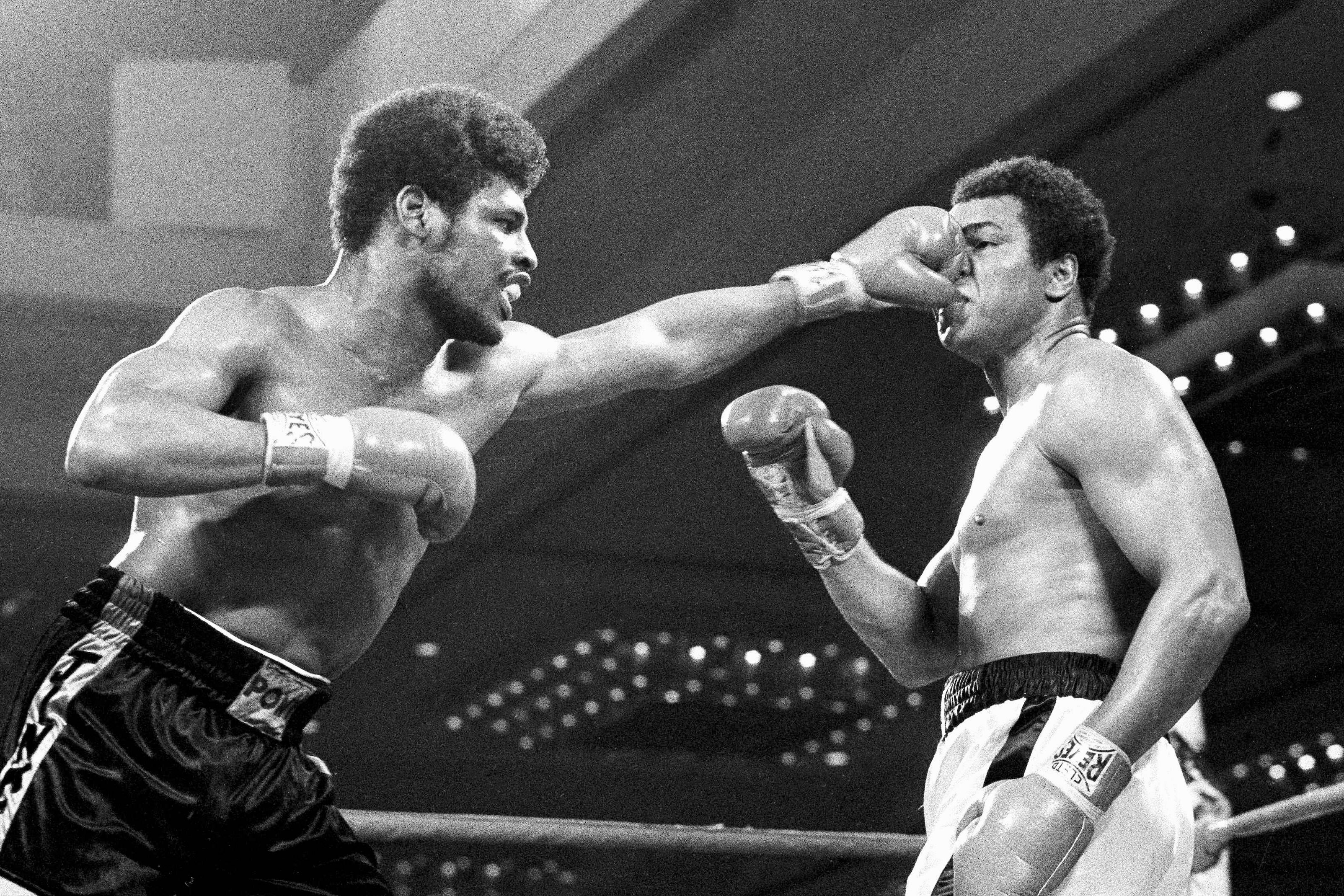 Leon Spinks — who shocked the boxing world by beating Muhammad Ali and becoming heavyweight champion of the world at age 25, after only eight pro fights — died at 67 after battling prostate and other cancers, AP reports.
A lovable heavyweight with a drinking problem, Spinks beat Ali by decision in a 15-round fight in 1978 to win the title. He was unranked at the time, and picked as an opponent because Ali was looking for an easy fight.
But he burned through earnings quickly: At one point after retiring, he worked as a custodian at a YMCA in Nebraska, cleaning locker rooms.
🧠 Spinks was part of a group of ex-fighters who had their brains studied by the Cleveland Clinic.
Spinks was found to have brain damage from a combination of taking punches to the head — and heavy drinking. But he functioned well enough to do autograph sessions late in life.
6. Pandemic-style Super Bowl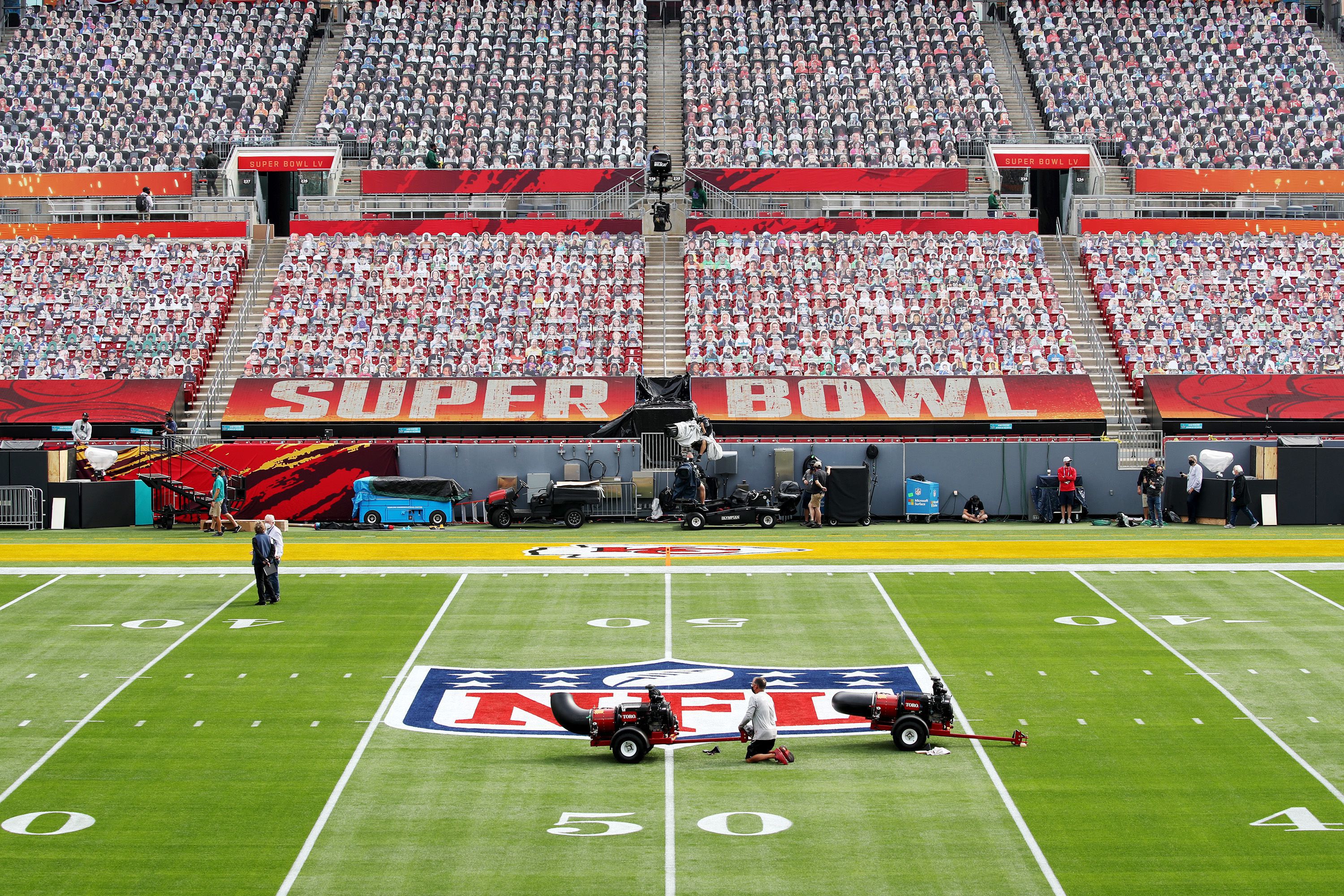 Super Bowl LV will be the most-watched TV broadcast of 2021, bringing roughly 100 million Americans together for a few hours of unity and entertainment, Axios Sports authors Kendall Baker and Jeff Tracy report.
Why it matters: All Super Bowls are culturally important. But this year's "Big Game," more than any, will offer a reflection of the country.
"The game represents an odd chance for an American makeover — a new year, a new administration, a new outlook," write the N.Y. Times' John Branch (subscription).
🏈 See the matchups on each side of the ball.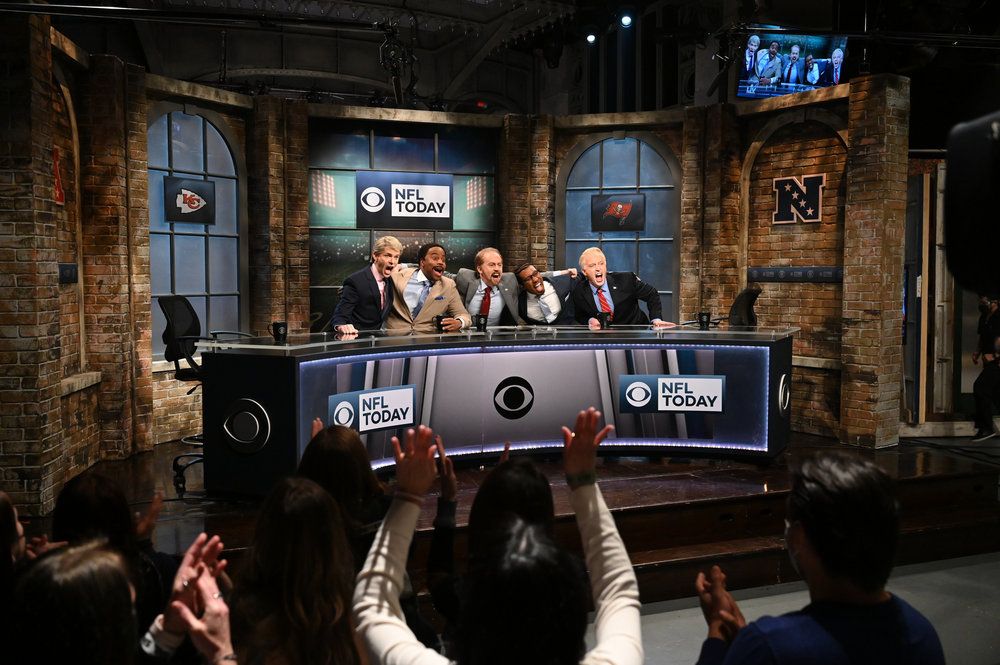 SNL cold open: "Super Bowl Pregame Show."
"Four hours of television for 11 minutes of action."
"Do we need this many hosts?"
📬 Thanks for starting your Sunday with us. Please invite your friends to sign up for Axios AM/PM.