Axios AM
January 22, 2023
🧧 Happy Lunar New Year. It's the Year of the Rabbit.
Your Sunday morning host is Erica Pandey. Drop her a line:

[email protected]

. Smart Brevity™ count: 1,070 words ... 4 mins. Edited by Donica Phifer.
Situational awareness: Actor Jeremy Renner says he broke "30 plus" bones in his snowplow accident. Read his Instagram post.
1 big thing: Roe's 50th anniversary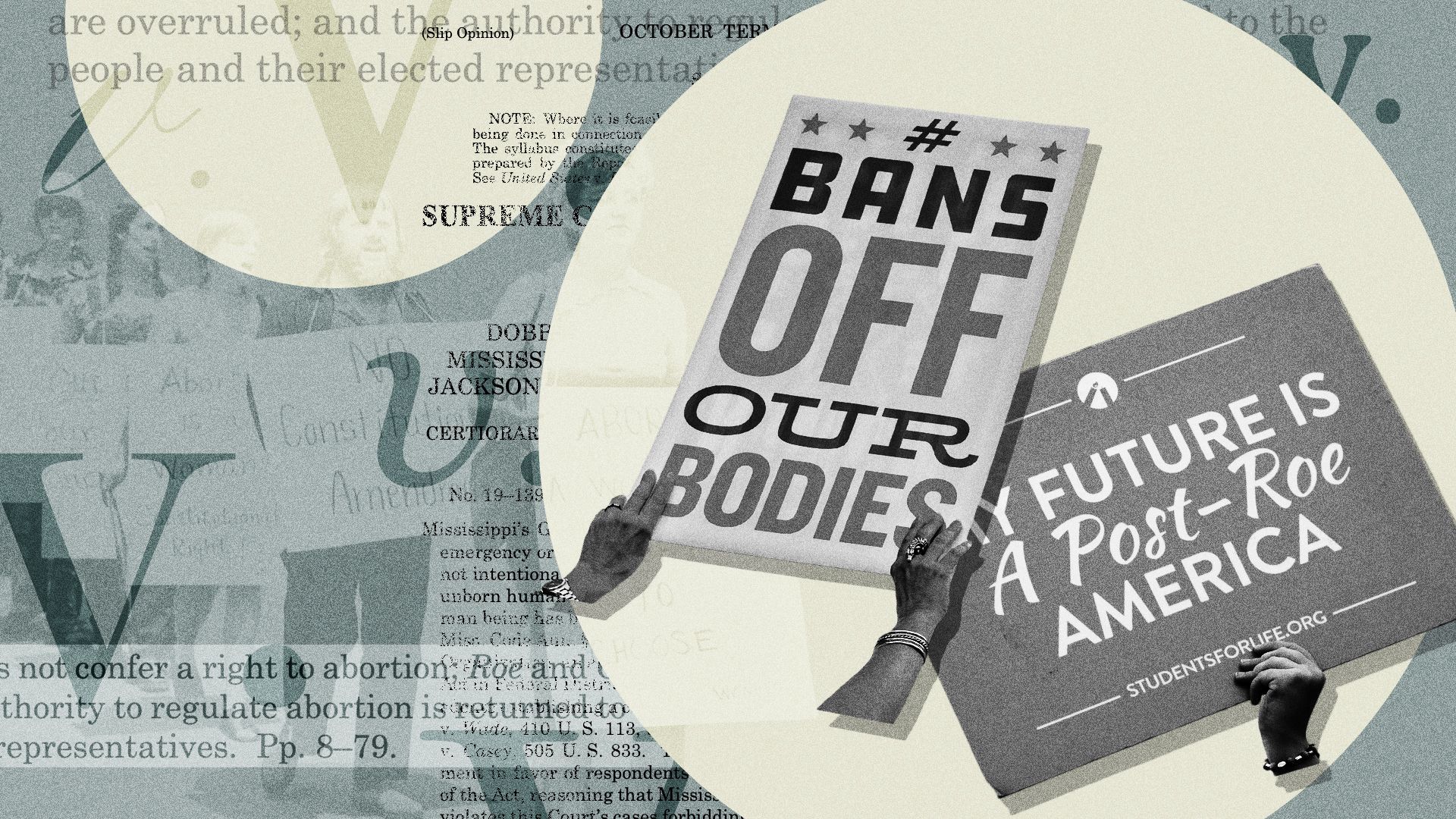 Both sides in the abortion fight are trying to seize the symbolic high ground on today's 50th anniversary of Roe v. Wade, Axios' Oriana Gonzalez writes.
Anti-abortion groups are celebrating the culmination of their decades-long effort to overturn the federal right to the procedure.
Abortion rights advocates are pressing to maintain access in states where it remains legal.
The next phase of the abortion fight will be fought largely in state capitals and the courts.
In the Dobbs opinion overturning Roe, the Supreme Court ruled that elected officials have "the authority to regulate abortion."
Some conservative-led states have quickly enacted restrictions. Progressive legislatures and governors adopted protections guaranteeing access to the procedure.
The focus is increasingly on the courts.
2. ⚡ Breaking: 10 killed in L.A. County ballroom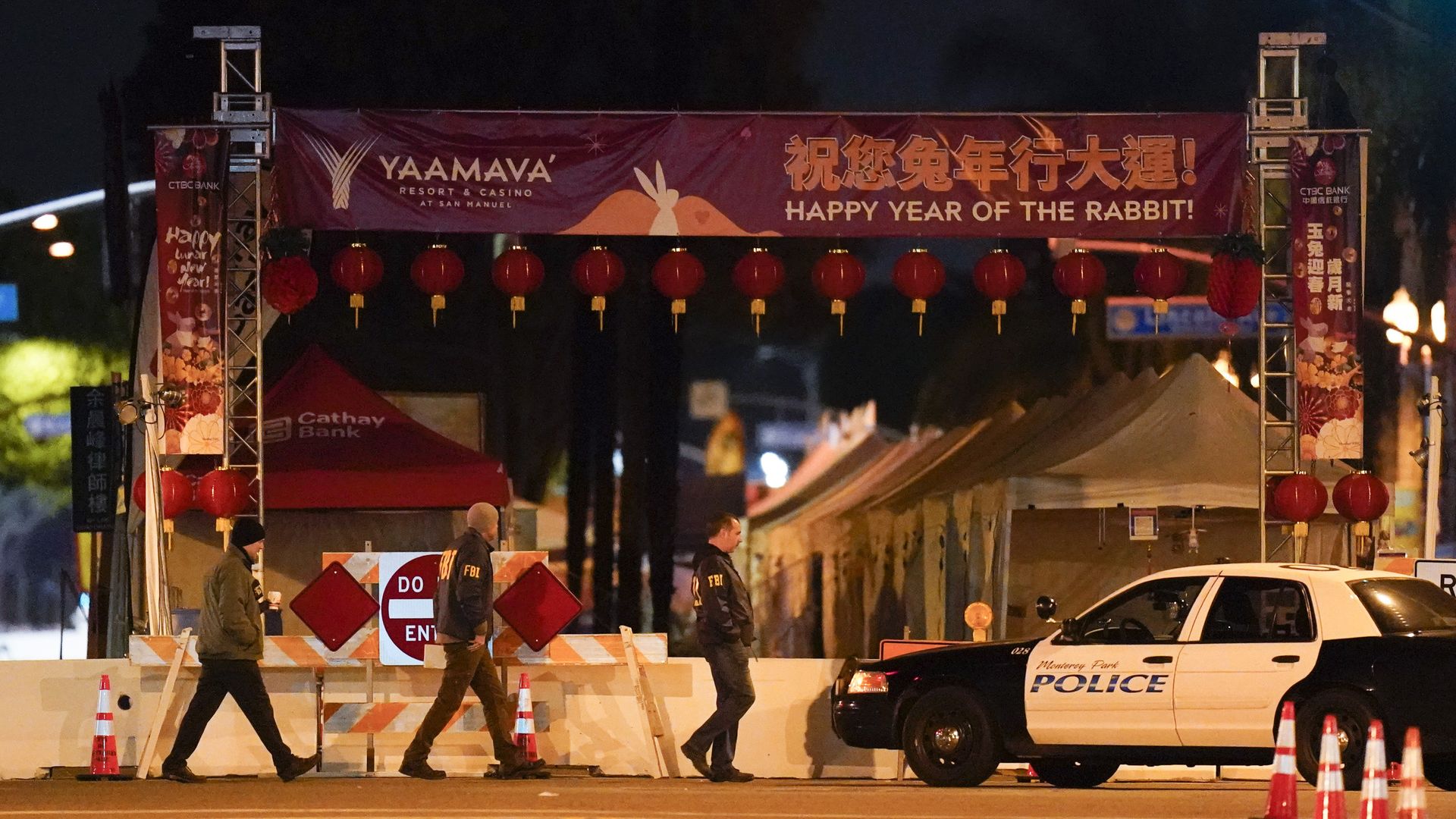 At least 10 people were killed, and at least 10 others injured, in a shooting in Monterey Park, Calif. — less than 10 miles east of downtown L.A.
The shooting took place at a ballroom following a Lunar New Year celebration, AP reports. The gunman is at large.
Monterey Park is a city of about 60,000 people that sits at the eastern edge of L.A. The majority of residents are Asian immigrants or their descendants, most of them Chinese.
Capt. Andrew Meyer of the L.A. County Sheriff's Department said it's too early in the investigation to know if the gunman knew anyone at the ballroom, or whether it was a hate crime.
3. 🍎 How Apple dodged layoffs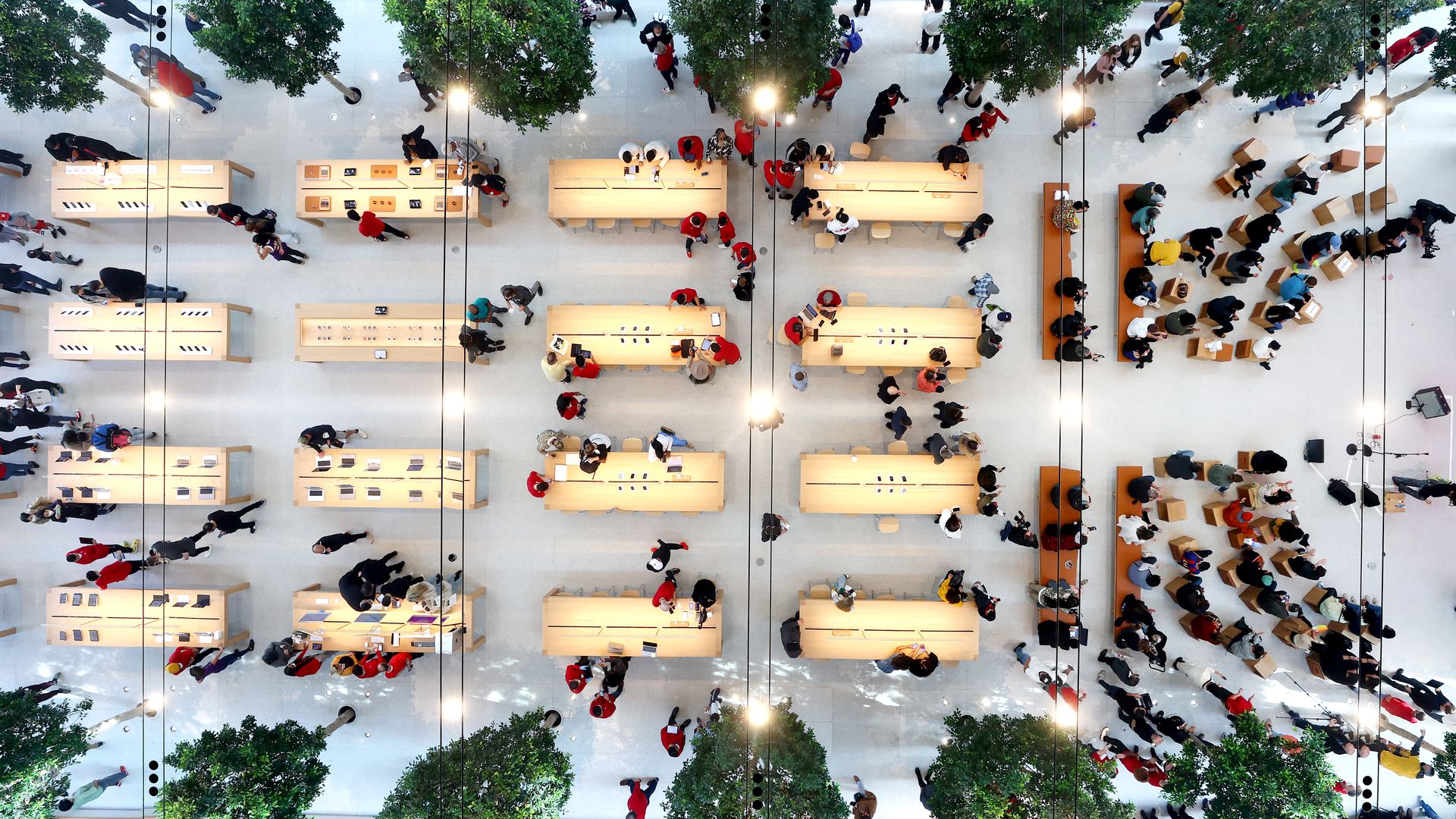 Close to 200,000 tech workers have been laid off since the start of 2022, with a new, intense wave in just the last few weeks.
Amazon, Alphabet, Meta and Microsoft have all shed employees.
But Apple — the world's largest company — has thus far avoided letting people go.
"[Apple] added employees at a much slower clip than those companies during the pandemic," The Wall Street Journal's Aaron Tilley writes.
Apple "tends to run lean, with limited employee perks and businesses focused on hardware products and sales that have so far largely dodged the economic downturn," The Journal adds.
The company doesn't have free lunch at the office like some of its peers.
🧮 By the numbers: Apple's workforce grew by 20% from September 2019 to September 2022.
In that same period, Microsoft grew by 53%; Alphabet, 57%.
Amazon and Meta workforces nearly doubled.
4. 📸 Pic du jour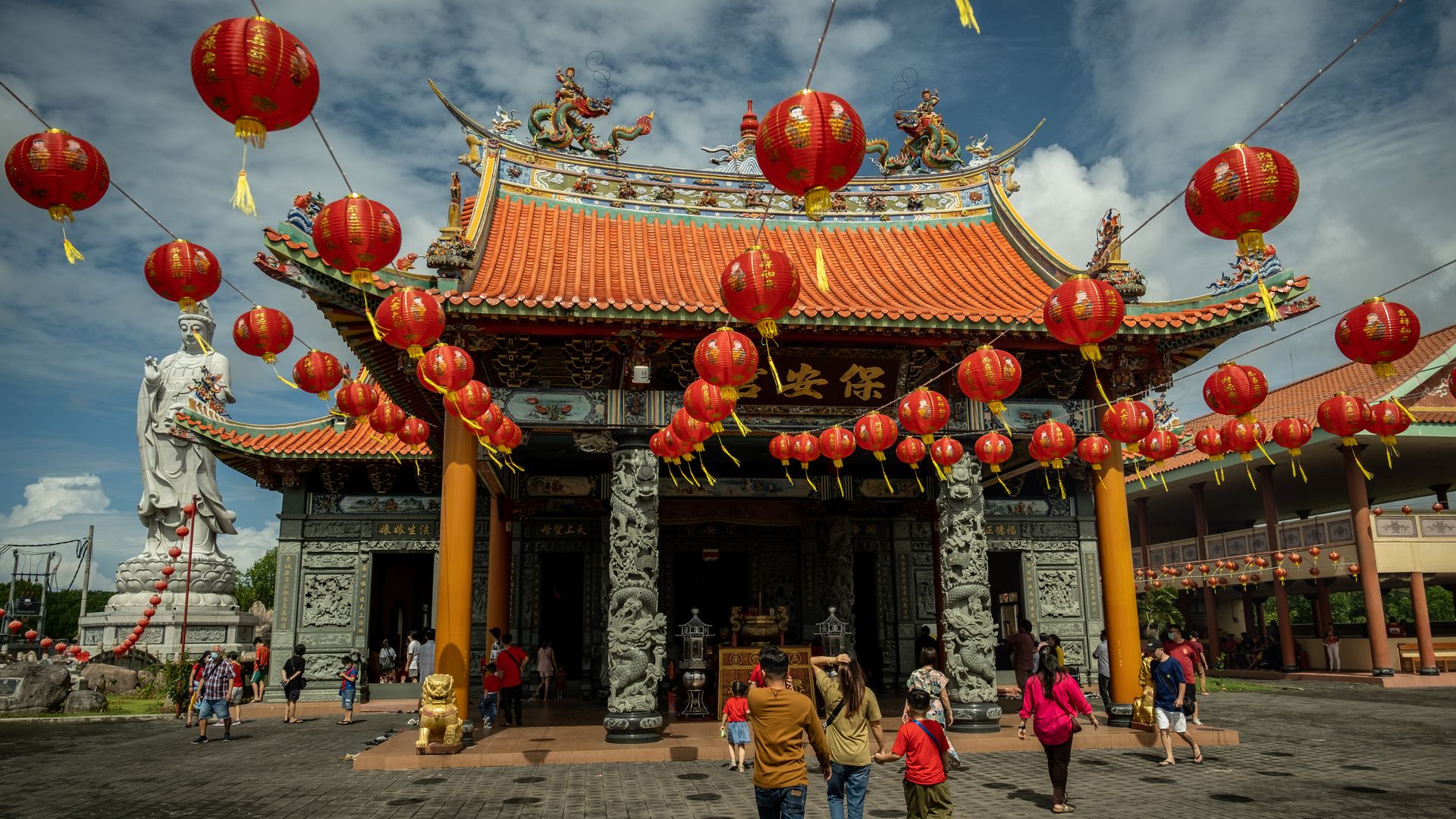 Chinese-Indonesian people visit a temple during the Lunar New Year celebration in Denpasar, Bali, Indonesia.
5. More classified docs in Biden home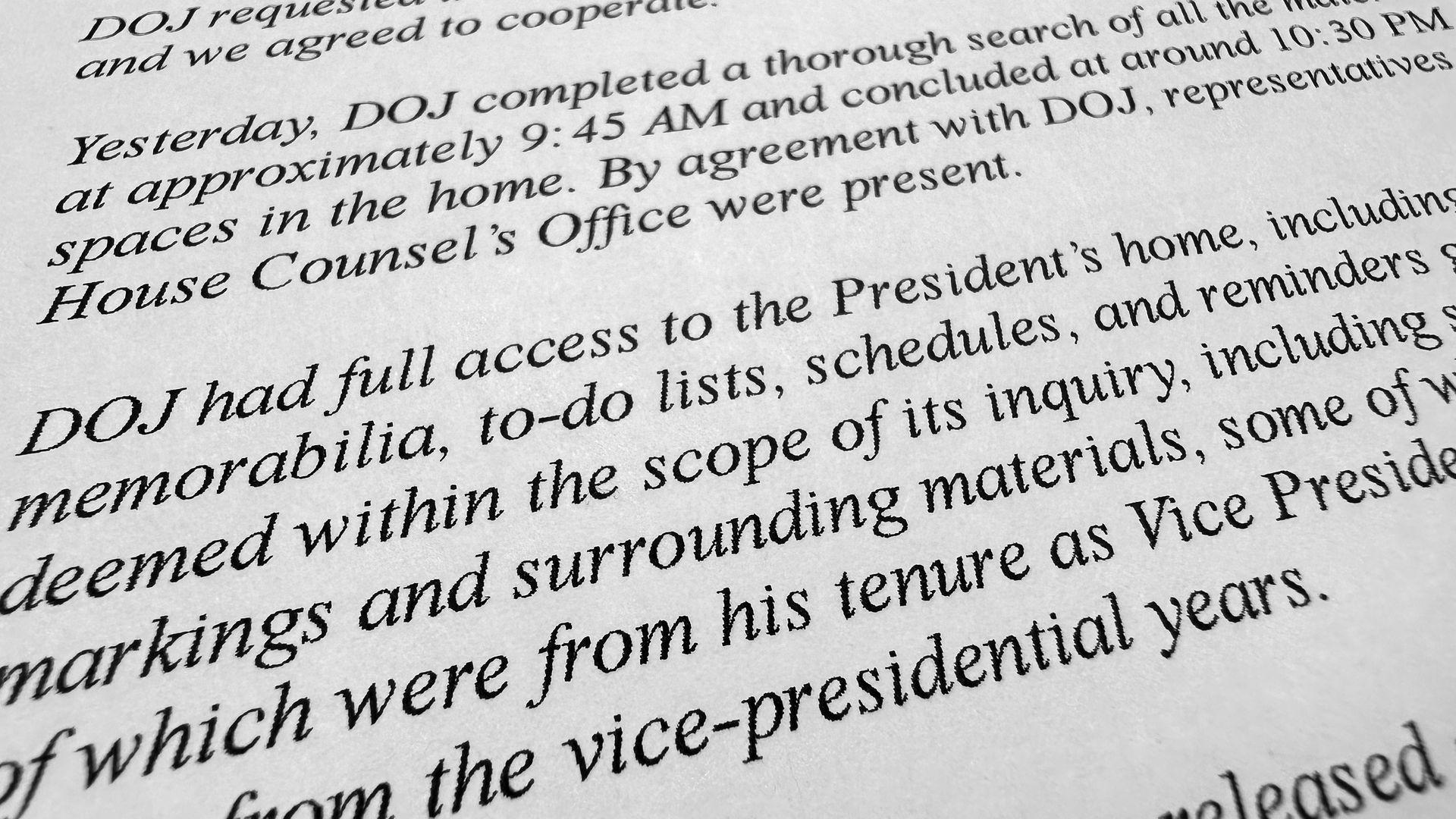 Half a dozen new classified documents were found at President Biden's Wilmington home after Justice Department investigators conducted a 13-hour search, the president's lawyer said last night.
Why it matters: The president voluntarily allowed the FBI into his home, but the lack of a search warrant did not dim the extraordinary nature of the search, AP notes.
The documents were from Biden's time as vice president and senator.
The discovery comes after the president's lawyers found — and handed over — classified documents that were in Wilmington, and the D.C. office Biden used before he was president.
6. 👀 Possible Klain successors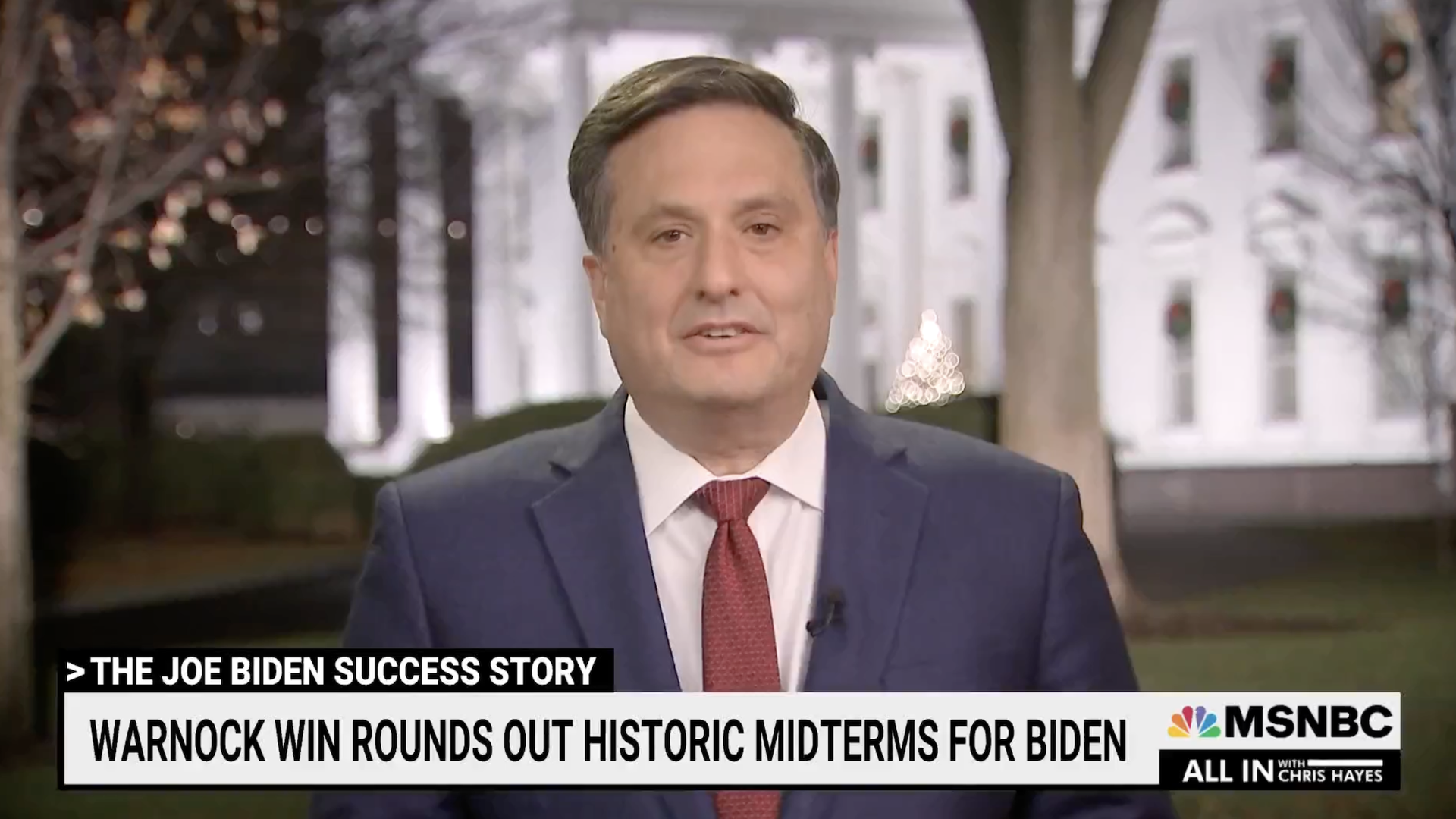 White House Chief of Staff Ron Klain plans to leave after the Feb. 7 State of the Union address, once his successor is firmly in place, Axios' Hans Nichols reports.
Why it matters: Klain, 61, has been one of the most consequential chiefs of staff in the modern presidency. His departure, first reported by The New York Times, will deprive President Biden of a trusted adviser who knows both ends of Pennsylvania Avenue.
Former White House COVID czar Jeff Zients has been leading an outside review on how to organize Biden's White House — and cabinet — for the last two years of this term.
Zients could get the chief's job.
Other possible candidates:
White House counselor Steve Ricchetti, who was considered for the top job at the beginning of the term.
Tom Donilon, President Obama's national security adviser, who could be paired with his brother, White House senior adviser Mike Donilon.
Cathy Russell, UNICEF executive director and the former head of Biden's Office of Presidential Personnel.
Former New Orleans Mayor Mitch Landrieu, now Biden's Infrastructure Implementation Coordinator.
Susan Rice, the White House domestic policy adviser.
👂 What we're hearing: Zients, assumed by some to have the inside track, would put a premium on process, would allow all sides of an issue to be heard, and wouldn't tip the scales with his own policy preferences.
Zients doesn't have the raw political instincts of White House senior adviser Anita Dunn, or a former top elected official.
Dunn has said privately and publicly that she's not interested in taking the job.  
7. 🌍 Dispatch from Senegal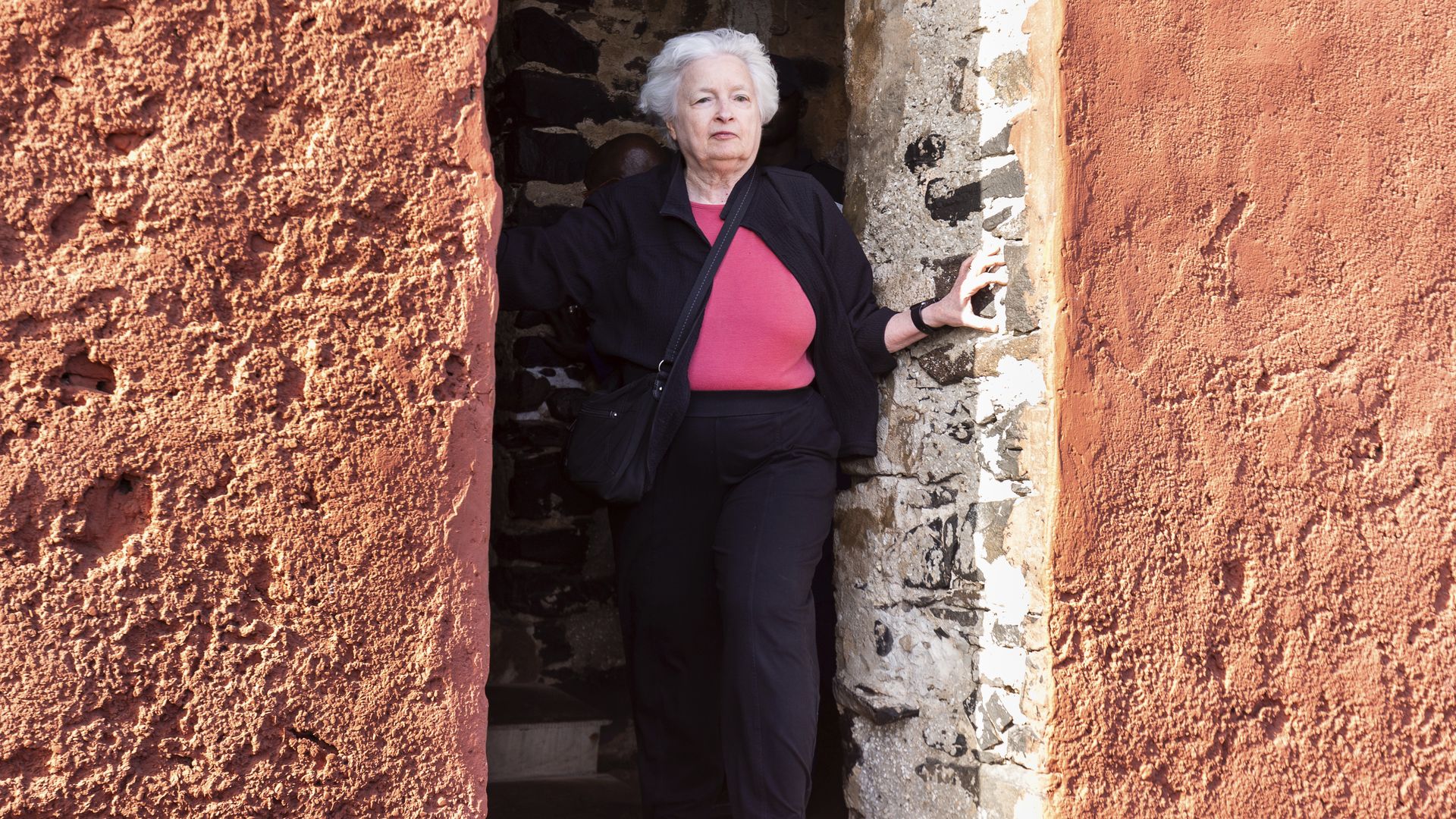 On a trip to Gorée Island, Treasury Secretary Janet Yellen condemned the horrors of human bondage while honoring the suffering and spirit of enslaved Africans — as well as their descendants in the U.S., Axios' Hans Nichols writes from Dakar.
"[W]hat is remarkable is how many African American men and women overcame the odds," she said. "With remembrance, I believe, can come progress and renewal."
The big picture: The overarching goal of Yellen's trip is to convince business leaders, presidents, and everyday Africans that the United States is committed to partnering with Africans as equals.
While China's presence and influence in Africa cannot be avoided, Yellen doesn't want to pressure any countries into an either-or decision.
The intrigue: Yellen's trip is the first of many conspicuous U.S. visits to Africa, including one scheduled by President Biden later this year.
8. 🥚 Charted: Egg-flation
The price of eggs is so high it has sparked a flock of memes pointing out that it's now probably too expensive to egg your enemy's house, Axios' Kelly Tyko writes.
🧮 By the numbers: Per an Instacart analysis of prices paid by its customers, eggs were over $6 a dozen in Arizona, California, Nevada, Alabama, Florida and Hawaii, with Hawaii having the most expensive eggs at $9.73.
Six Midwest states — Iowa, Kansas, Ohio, Indiana, Nebraska and Missouri — had eggs under $4.50 a dozen, with Missouri having the cheapest eggs at $4.24 a dozen.