Axios AM
October 09, 2021
Happy Saturday! Smart Brevity™ count: 892 words ... 3½ minutes. Edited by Jennifer Koons.
1 big thing: Regulation's next target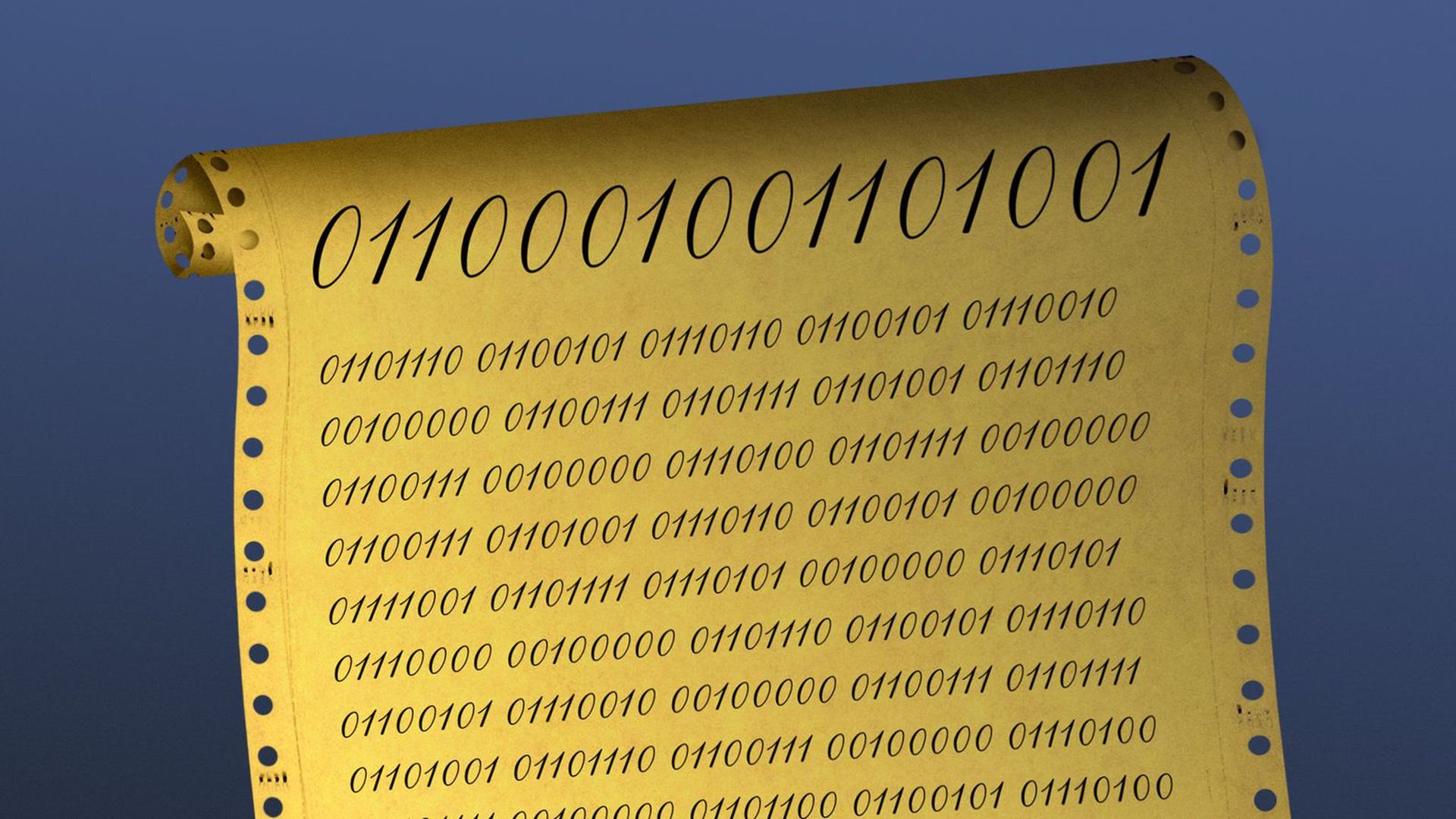 President Biden is exploring a "bill of rights" to govern facial recognition and other potentially harmful uses of artificial intelligence.
Why it matters: You can't regulate AI's role in shaping a fair and equitable society without deciding what that society should look like. That includes how power divides among individuals, corporations and the government, Axios future correspondent Bryan Walsh writes.
The White House's Office of Science and Technology Policy launched a fact-finding mission yesterday aimed at a "'bill of rights' to guard against the powerful technologies we have created," OSTP director Eric Lander and his deputy, Alondra Nelson, wrote for Wired.
Between the lines: AI's biggest boosters can fall victim to techno-solutionism — expecting tech to solve structural, societal problems.
Don't forget: The original Bill of Rights is 230 years old, and we're still debating the meaning of nearly each of its 652 words.
For AI, we're still haggling over the Articles of Confederation.
2. Cash's new sheen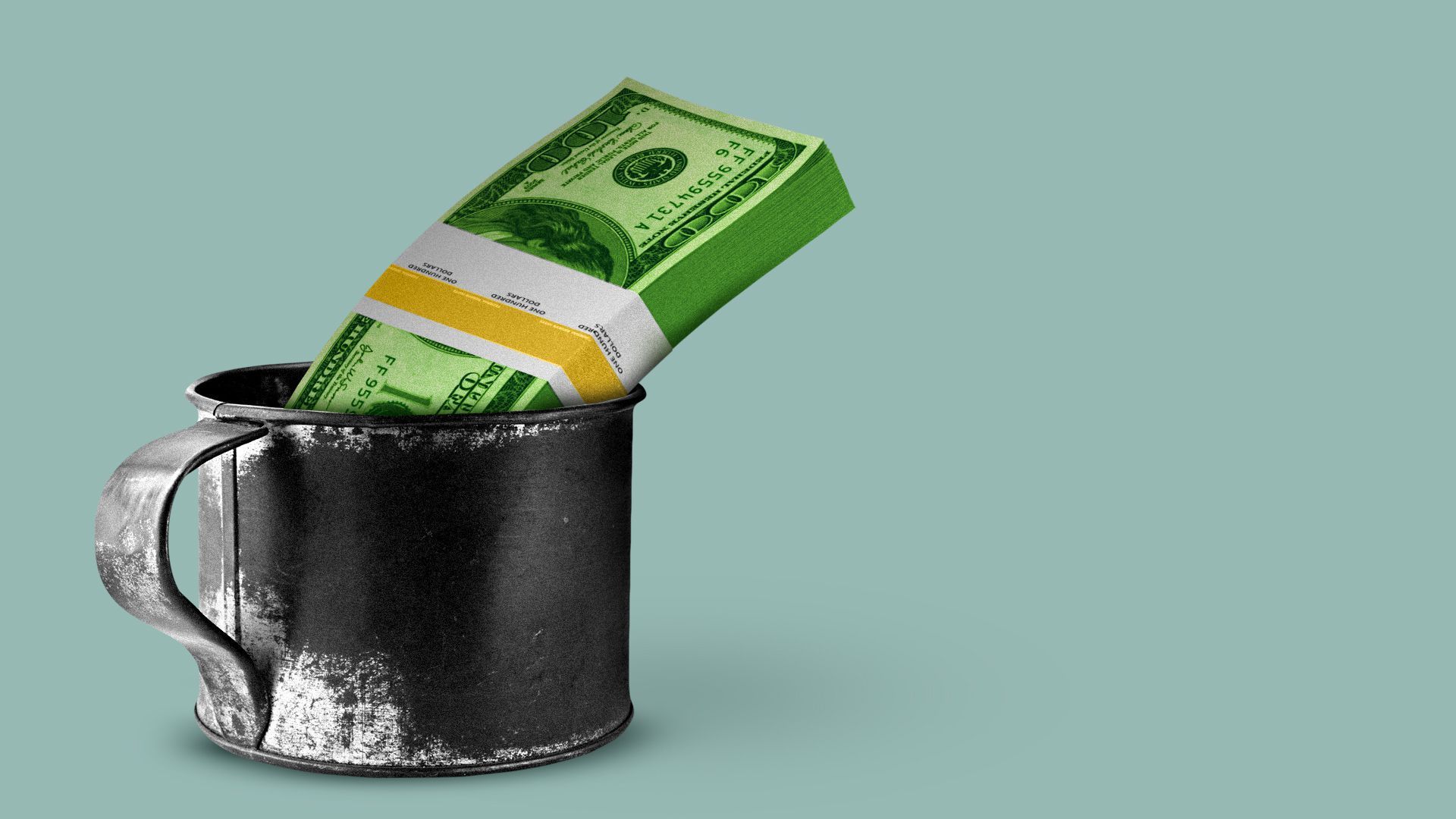 Philanthropy experts are embracing the idea that simply giving people cash — rather than services — can be the most efficient way to make progress on severe poverty, Axios Future author Bryan Walsh writes.
Why it matters: The divergent economic experiences between rich and poor countries during the pandemic has shown the value of directly giving money to those in need.
What's happening: GiveDirectly — a charity that pioneered the practice of sending money to people in poverty, no strings attached — sent $1,000 each to more than 178,000 U.S. households in need during the pandemic.
GiveDirectly works with Propel — a company that provides software that helps Americans digitally manage food stamps and other benefits — to identify households in need and quickly send out money.
The greatest advantage of direct cash is "exceptional efficiency," including little overhead, says Alex Nawar, GiveDirectly's U.S. director.
The big picture: GiveDirectly's program is a drop in the bucket compared to the billions in stimulus checks and expanded jobless benefits that flowed to Americans during the pandemic.
That aid — much of it cash — not only prevented much of the massive economic pain Americans could have suffered during the pandemic, but it actually helped reduce the U.S. poverty rate in 2020.
Globally, 782 cash transfer programs have been implemented or planned in 186 countries during the pandemic.
3. Crime system victimizes victims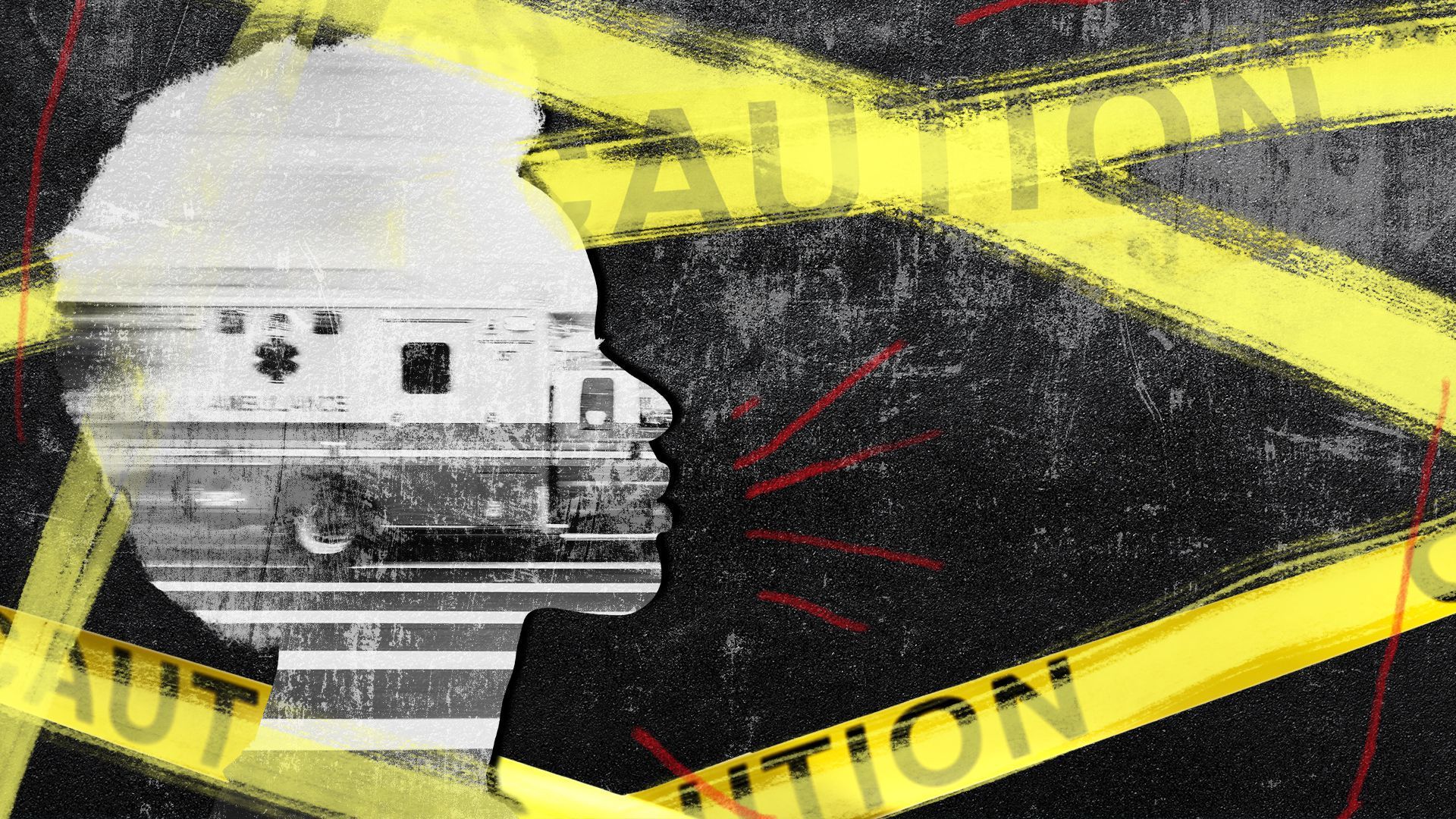 Weeks before he was to start his professional basketball career in Europe in 2009, Aswad Thomas walked out of a Hartford convenience store and into an armed robbery. Two shots to the back ended his career — and nearly his life, Axios' Russell Contreras writes.
Police never asked Thomas about his recovery, or told him about services he was entitled to as a victim of a crime.
Thomas, now director of Crime Survivors for Safety and Justice, tells Axios that the pandemic, and the national examination of systemic racism, have helped drive attention to longstanding shortcomings around the treatment of non-white victims of crime.
The big picture: Organizers say victims' advocates have been disproportionately white and focused on white victims — even though crime victims are disproportionately Black.
Violent crime, including homicides, rose sharply last year. A 2018 Washington Post analysis of 50,000 homicides around the country found that an arrest was made in 63% of murders of white victims —vs. 48% of those with Latino victims and 46% with Black victims.
"In my immediate family, five out of 10 males were victims of gun violence, and none of us ever received any support," Thomas says.
That includes his father and brother, Thomas said. All told him that no crime victims' advocate ever reached out to them.
4. Pic du jour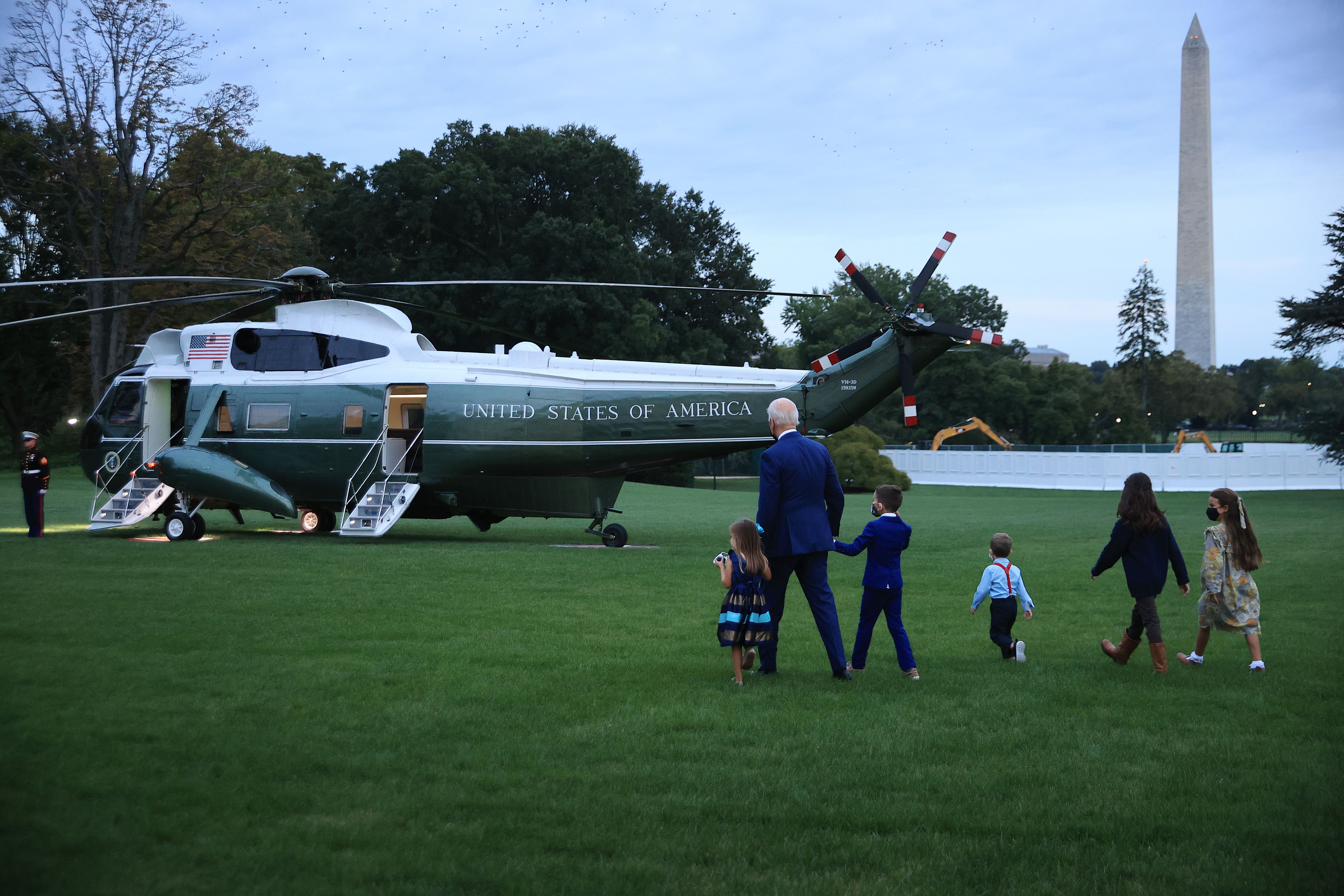 President Biden gave children of White House military social aides a tour of Marine One before taking off for Wilmington yesterday.
5. 🍨 "Axios on HBO": Ben & Jerry & Alexi

Tomorrow on "Axios on HBO" (6 p.m. ET/PT on HBO and HBO Max), Alexi McCammond travels to Vermont to interview Ben & Jerry's co-founders Ben Cohen and Jerry Greenfield.
Ben told her: "You can find ways to do things that increase justice — and also increase ice-cream sales."
🌳 Also on this episode, I fly to the Bay Area to meet Airbnb CEO Brian Chesky in a treehouse (actually a hot category for Airbnb), where he gives me travel-trend predictions — and a warning for Big Tech.
And Dan Primack talks to Labor Secretary Marty Walsh.
6. Pope greets Pelosi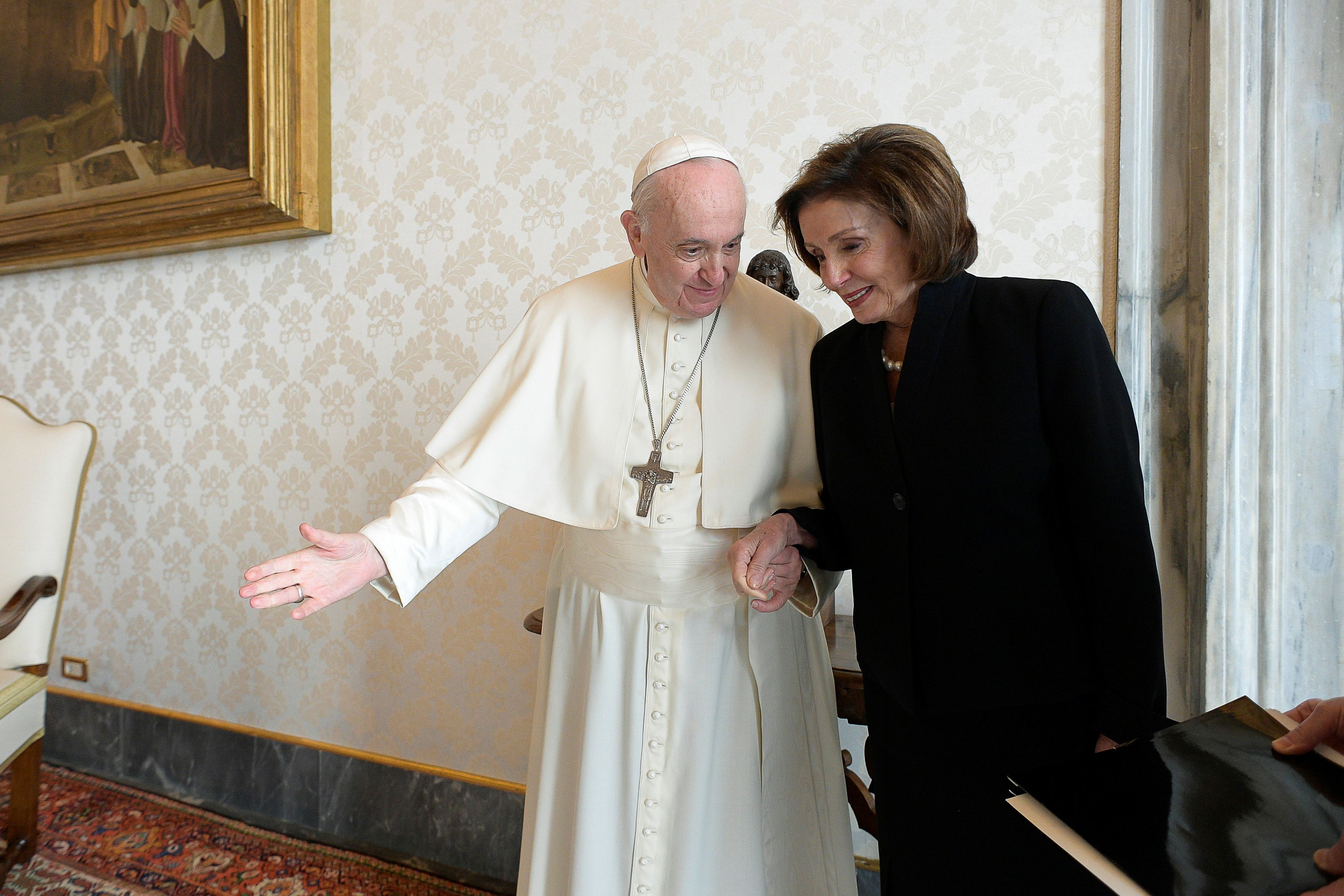 Pope Francis welcomes Speaker Pelosi, a devout Catholic, to the Vatican today.
Their meeting took place several weeks before President Biden is expected to meet the pope while in Rome for the G20, Reuters reports.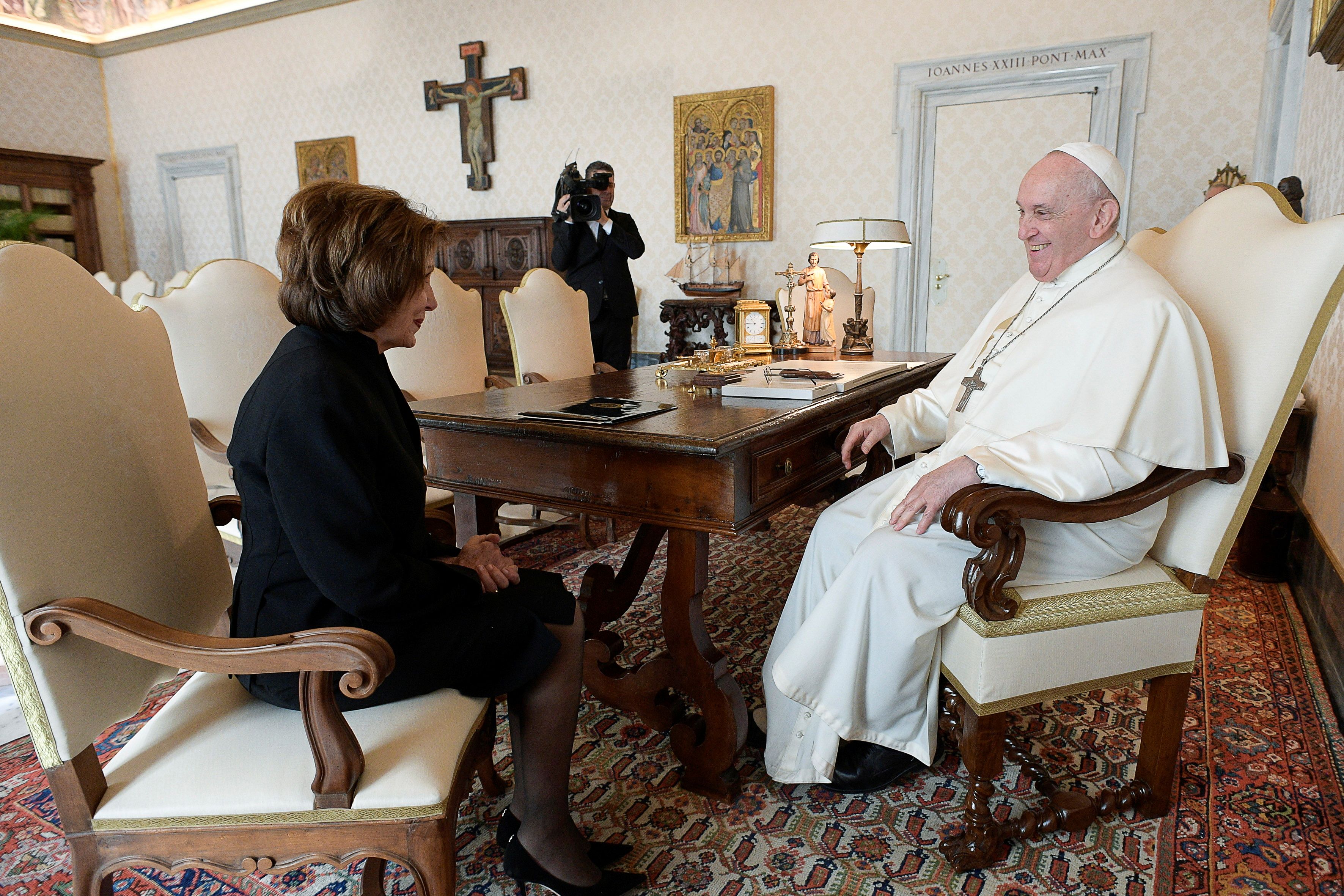 7. 🛢️ California spill was months in the making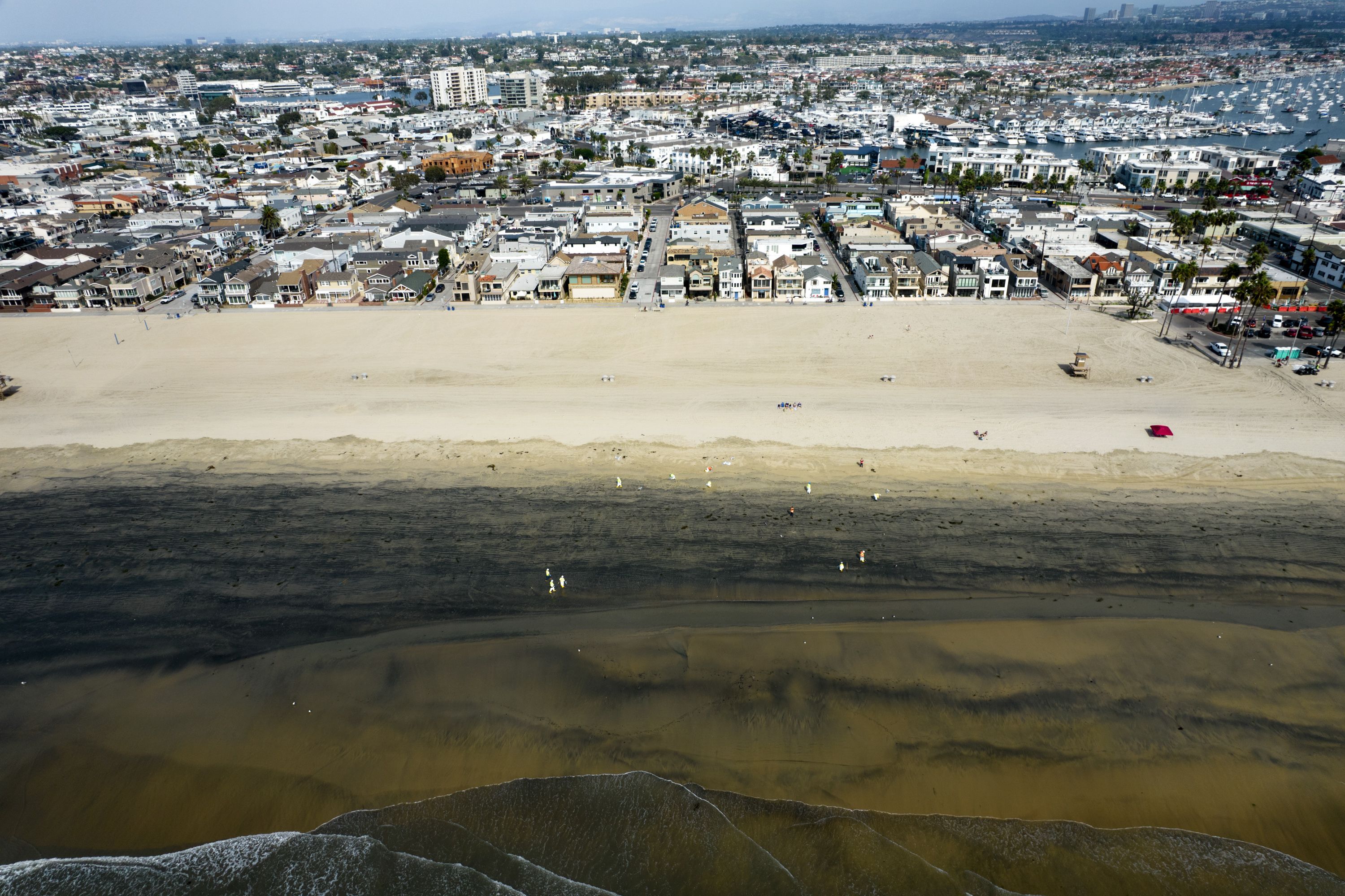 The underwater pipeline that fouled California's Orange County coast was likely damaged by a ship's anchor several months to a year before the rupture, the Coast Guard now thinks.
Investigators will now pore over a year of ship-movement data, AP reports.
8. 🗽 1 fun thing: New stop in NYC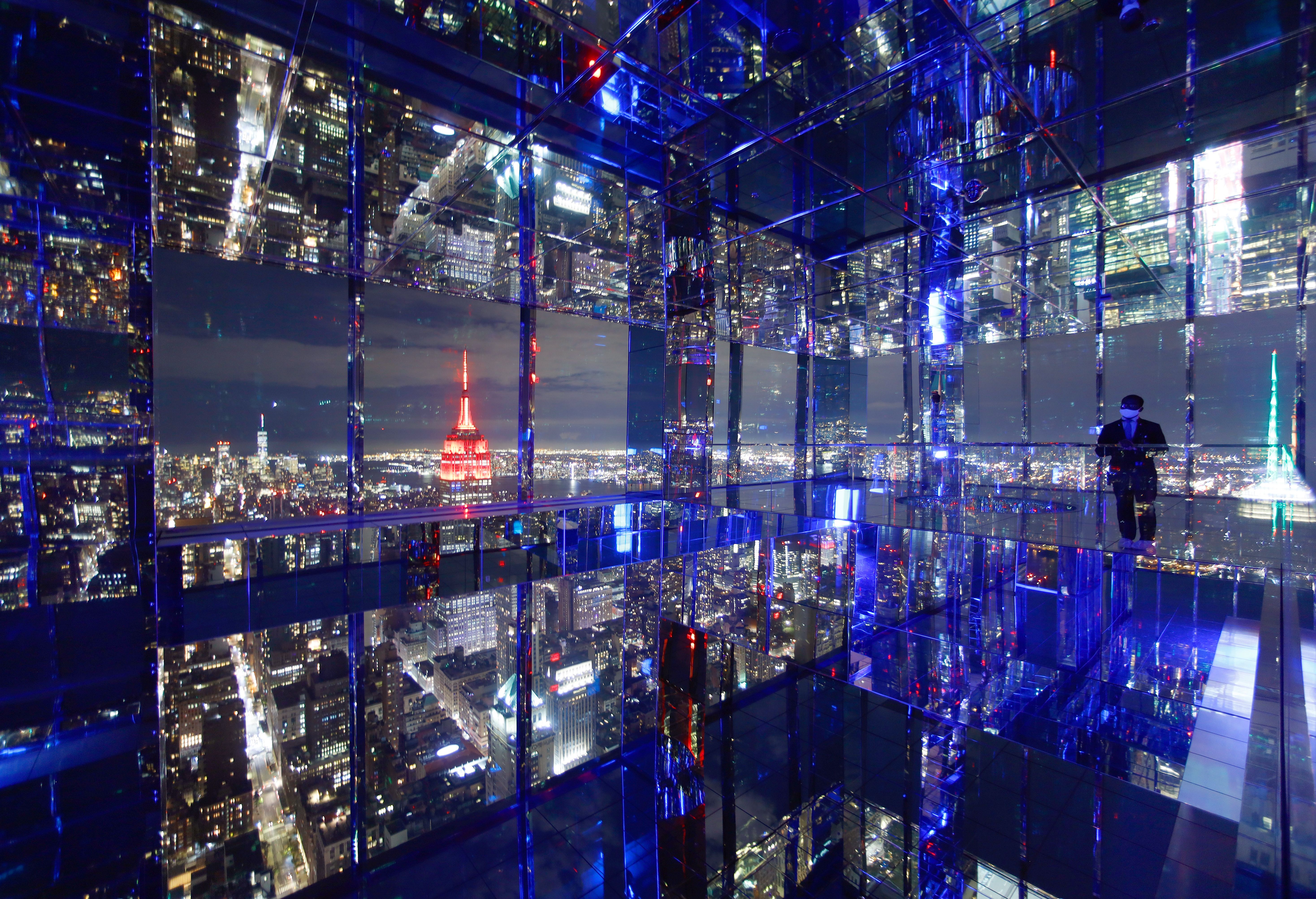 Opening in 11 days (Oct. 21): This is the view south to the Empire State Building and One World Trade Center from a mirrored room at the Summit One Vanderbilt observation deck, reached from Grand Central.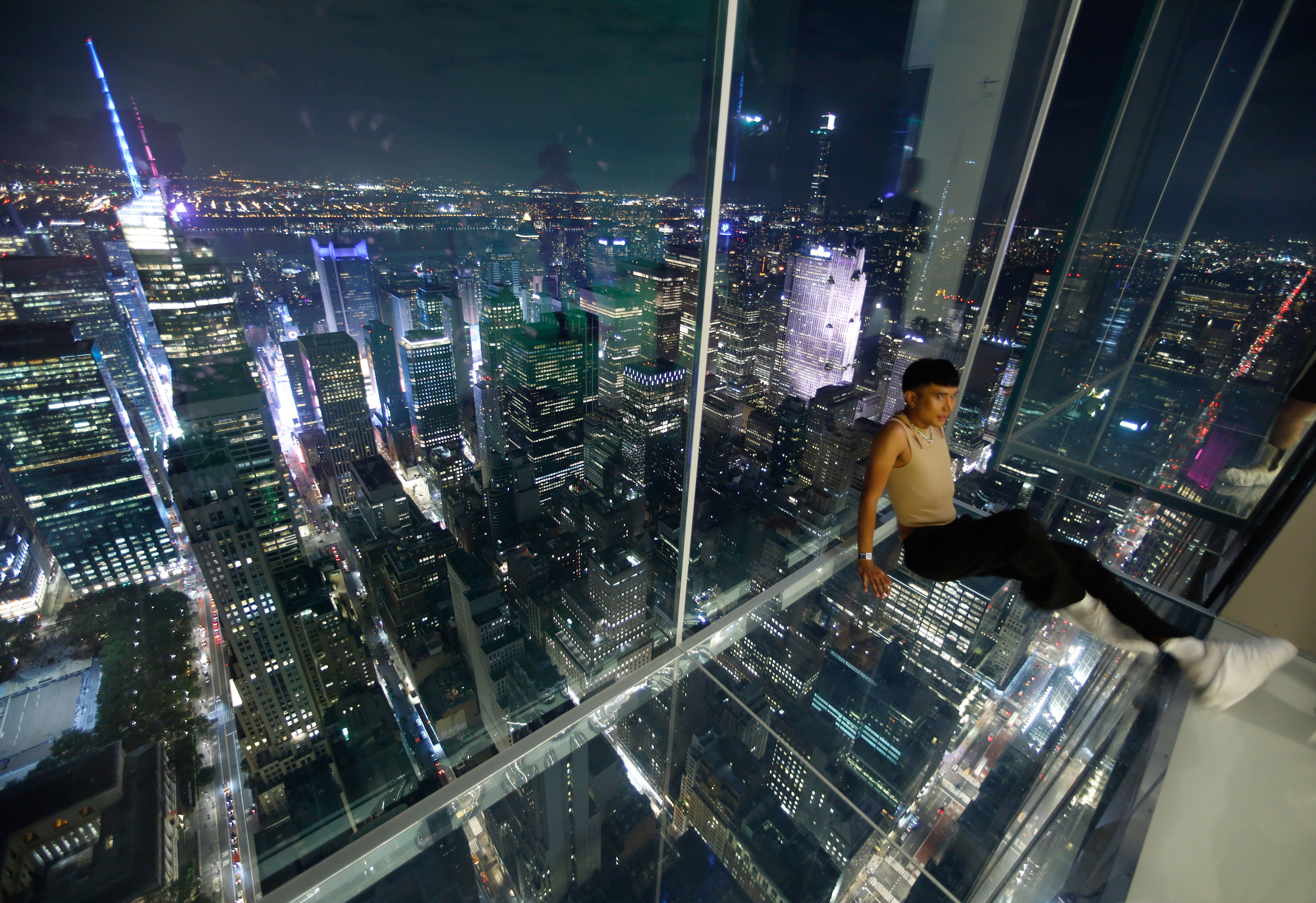 A person sits on the floor of the observation deck's glass cube.
📬 Was this email forwarded to you? Sign up here for your own personal copy of Axios AM and Axios PM.