Axios AM
August 24, 2022
🐪 Good Wednesday morning. Smart Brevity™ count: 1,491 words ... 5½ mins. Edited by Jennifer Koons.
⚡ Situational awareness: The IRS launched a nationwide safety review after what Commissioner Charles Rettig called an "abundance of misinformation and false social media postings" over agency funding. Go deeper.
1 big thing: Ukrainians see another year of war
With today marking six months of war in Ukraine, Russia occupies one-fifth of the country — and Vladimir Putin seems intent on pressing on despite his own enormous losses, Axios World editor Dave Lawler writes.
Why it matters: Some analysts believe Putin would prefer a conflict that rumbles on indefinitely, with Ukraine divided and no clear end.
📊 A new poll from the Razumkov Center think tank in Kyiv found 92% of Ukrainians believe Ukraine will ultimately be victorious. But a plurality expect it to take more than a year.
Between the lines: Some Western analysts believe the balance of the war could tilt in Ukraine's direction in the coming months. But few believe the country's maximalist objectives are likely to be achieved militarily.
🇺🇦 Ukrainian President Volodymyr Zelensky warned yesterday against war fatigue — at a time when Europe is suffering record gas prices, and could face a difficult winter due to Russian supply cutbacks.
In a show of its commitment, the White House today is expected to announce $3 billion in longer-term support to the Ukrainian Army, the largest package to date.
Today is also the 31st anniversary of Ukraine's independence from the Soviet Union.
Zelensky discouraged mass gatherings on Independence Day: "Hideous Russian provocations and brutal strikes are possible."
In lieu of a parade, central Kyiv was decorated with the husks of burned-out Russian armored vehicles.
The bottom line: Few predicted on Feb. 24 that Kyiv would hold out — and Ukraine would still be fighting toe to toe, six months on.
2. 🗳️ Mainstream strikes back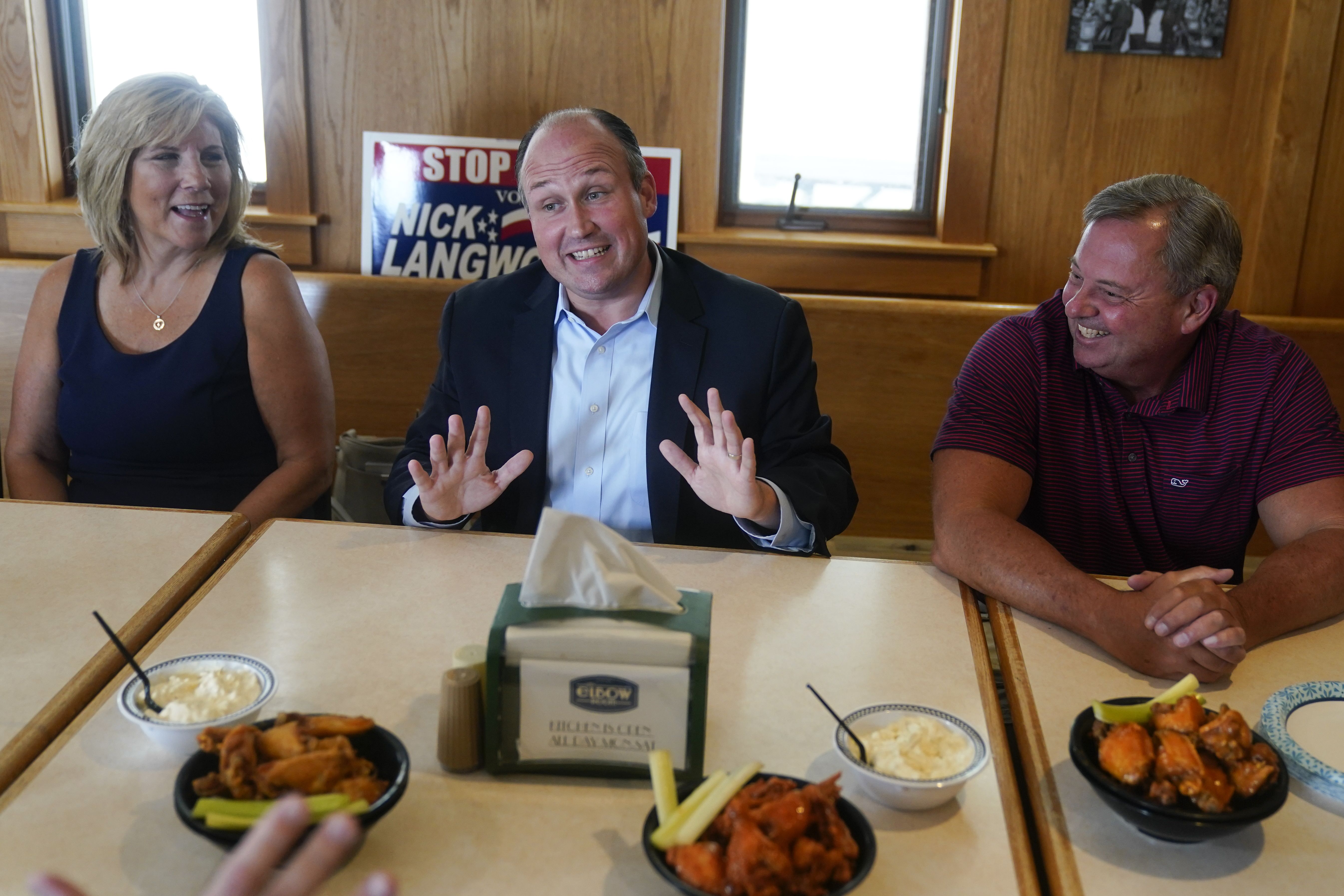 In a mixed year for the political establishment, yesterday's primaries produced a near-total victory for the mainstreams of both parties, Axios' Andrew Solender writes.
Why it matters: This interrupts the populist streak that in recent years has allowed grassroots candidates — both Trumpy and progressive — to pull off primary upsets. Earlier this primary season, a historic number of incumbents fell to insurgents.
About last night: Several "ultra-MAGA" candidates fell short in their primary bids – due in large part to not having former President Trump's endorsement.
Between the lines: One thing all these four Republican victors had in common: They weren't endorsed by Trump.
What we're watching: As with a number of Trump diehards this cycle, several of the "ultra-MAGA" candidates refused to concede last night.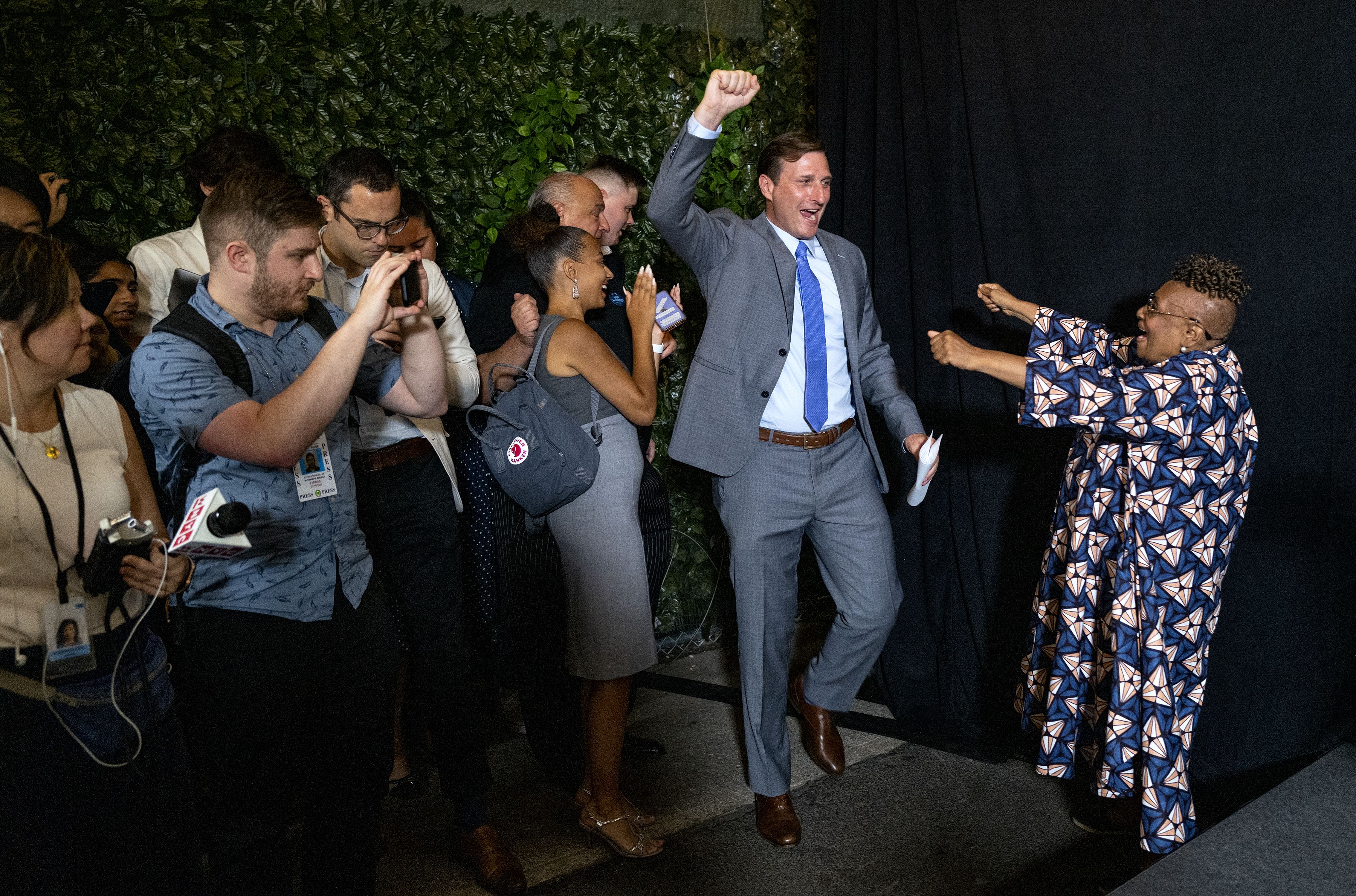 Democratic moderates and establishment candidates also banked wins:
NY-17: DCCC Chair Sean Patrick Maloney (D-N.Y.) routed progressive state Sen. Alessandra Biaggi, and called his win a sign that voters "want leaders who will put partisanship aside to get real results." (Go deeper.)
NY-10: Dan Goldman — a Levi Strauss heir who prosecuted the first House impeachment case against President Trump — won after progressive rivals, including Rep. Mondaire Jones (D-N.Y.), teamed up to try to curb his momentum. (Go deeper.)
NY-11: Former Rep. Max Rose easily defeated veteran and progressive activist Brittany Debarros in the race to take on Rep. Nicole Malliotakis (R-N.Y.). (G0 deeper.)
An exception: Bernie-Sanders-endorsed activist Maxwell Frost, 25, defeated a crowded Democratic primary field in Florida's 10th district, and will likely become the first member of Congress from Gen Z.
🔭 Zoom out ... Dem-mentum in a bellwether:
In New York — in a Hudson Valley swing district that, in a Republican wave year, should have been an easy GOP win — Democratic Ulster County executive Pat Ryan upset his Republican counterpart from Dutchess County, Marc Molinaro. (AP)
3. 🗳️ Big wins in Fla., N.Y.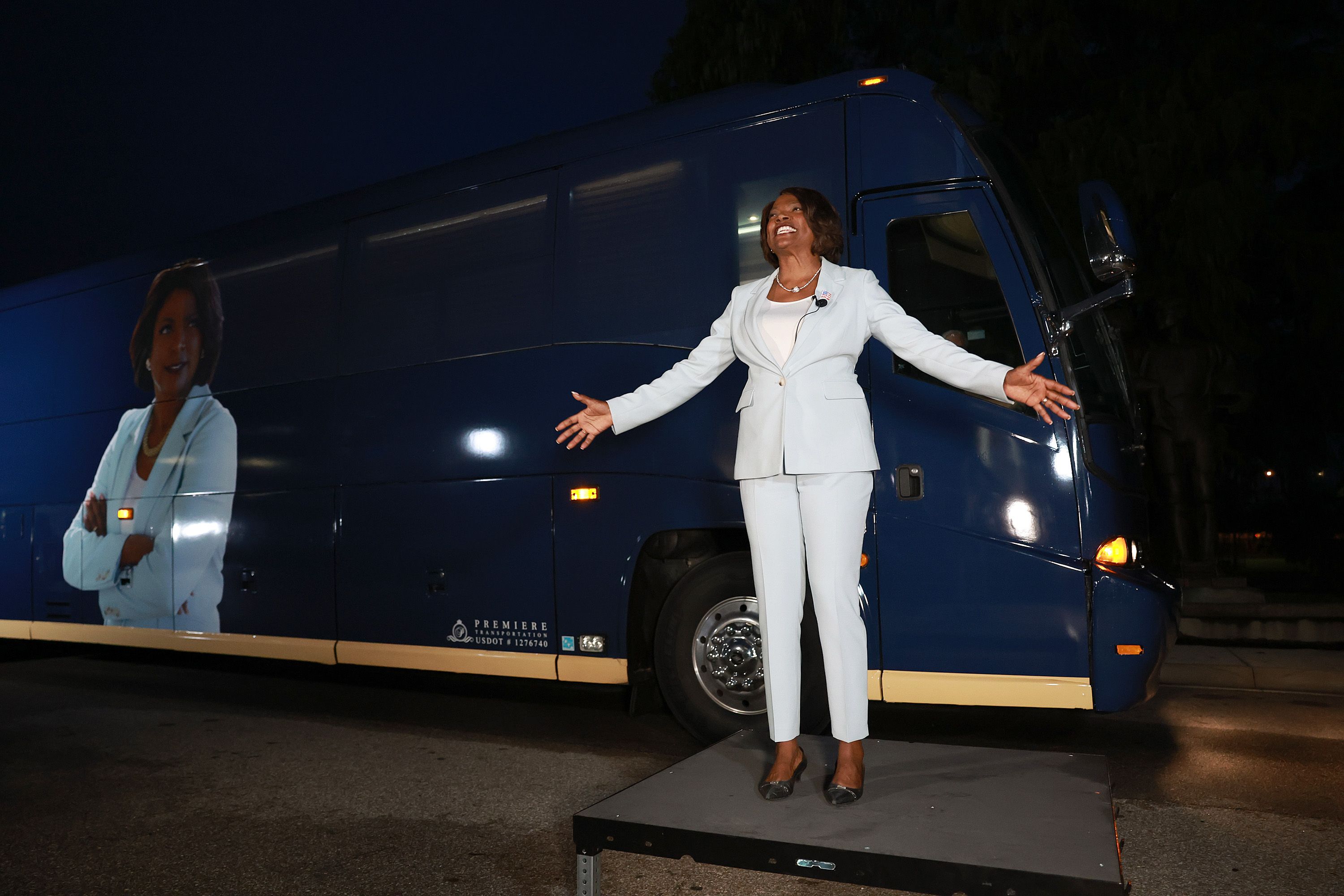 Florida U.S. Senate: Rep. Val Demings (D-Fla.) easily won the Democratic nomination to challenge Sen. Marco Rubio (R-Fla.) in November.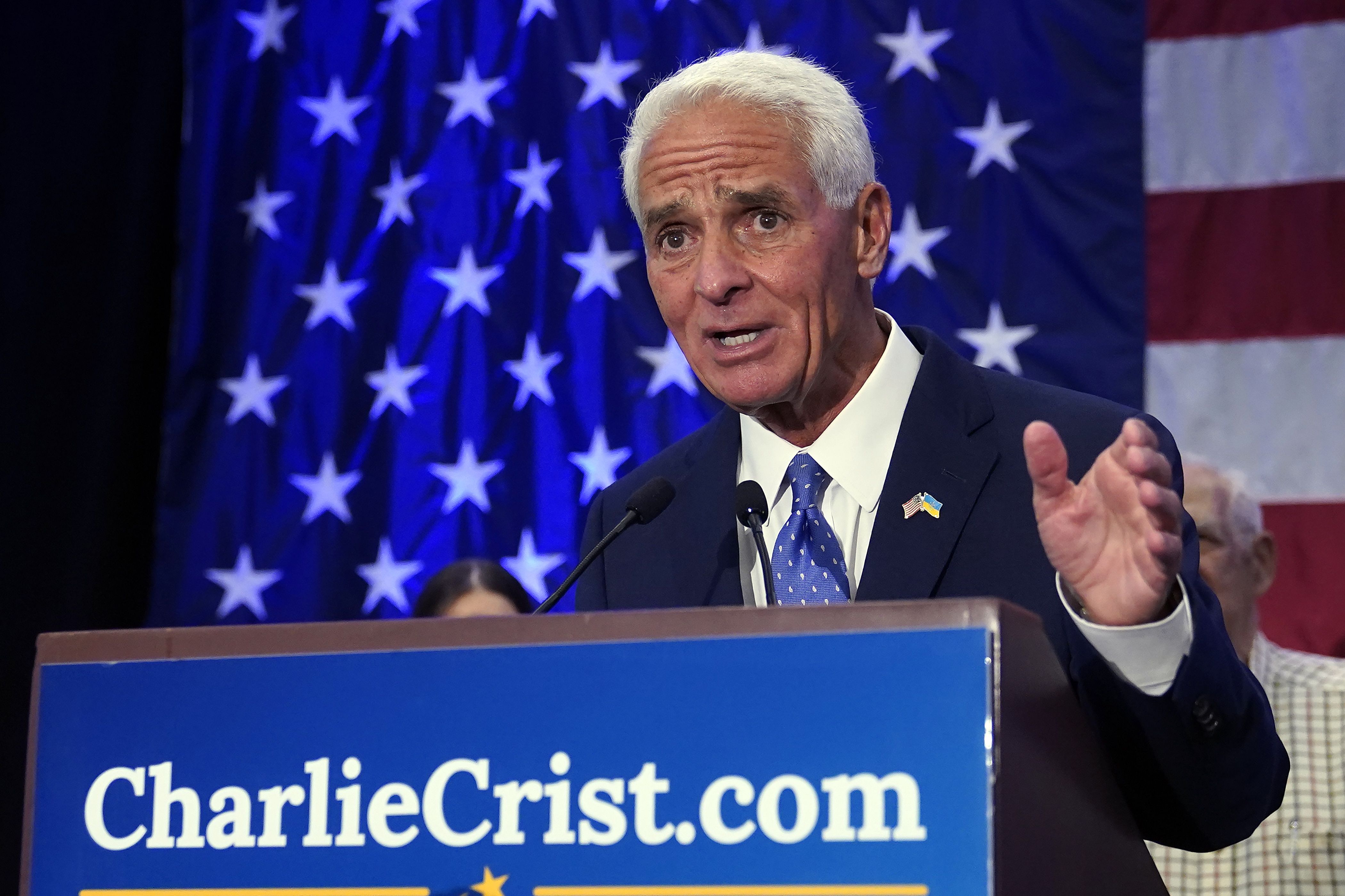 Florida governor: Rep. Charlie Crist (D-Fla.) won the Democratic nomination to challenge Florida Gov. Ron DeSantis.
Crist, backed by many in the party establishment, defeated state Agriculture Commissioner Nikki Fried, who ran as more progressive.
Crist vowed last night: "On Day One of my administration, I will sign an executive order protecting a woman's right to choose."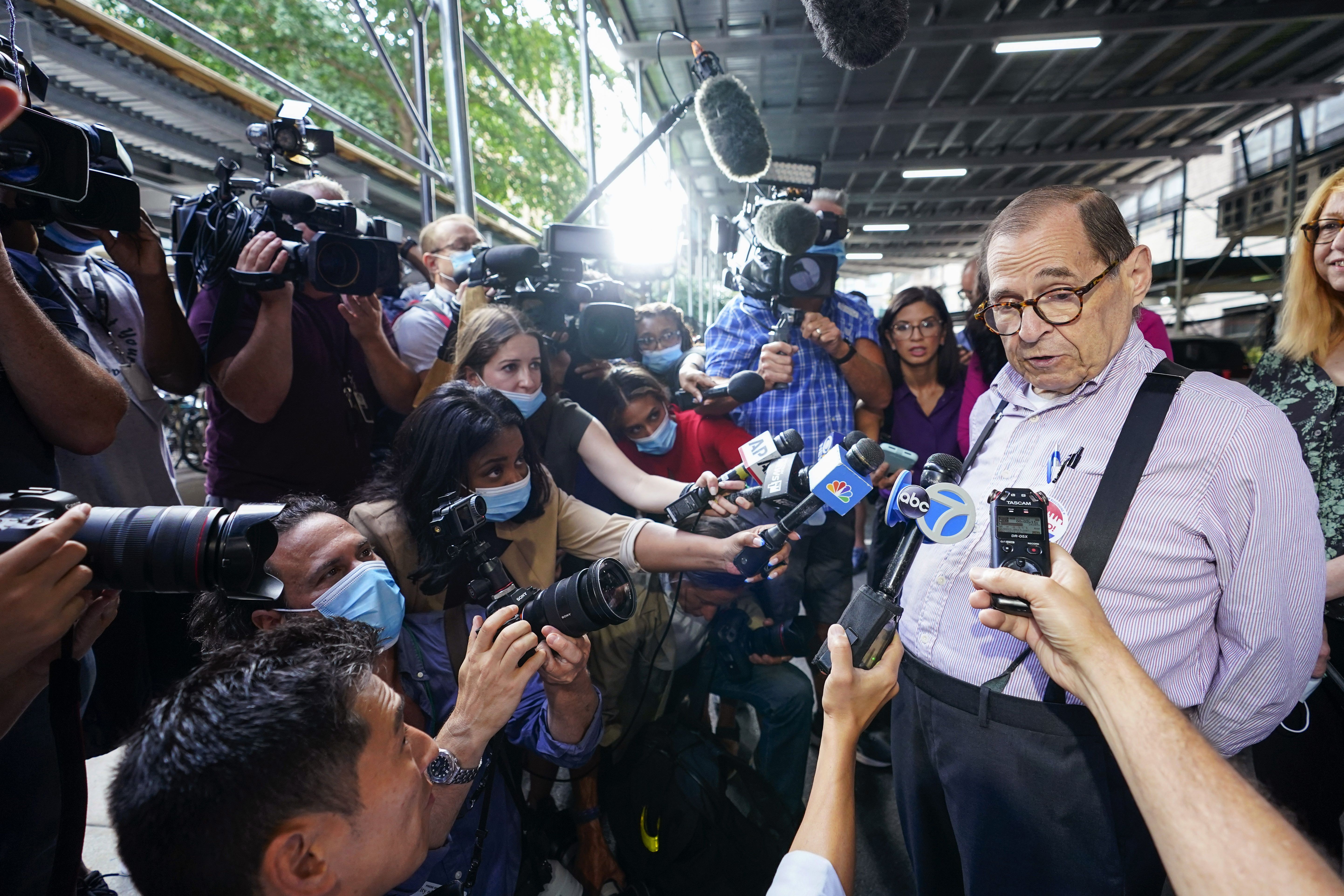 Manhattan House: Rep. Jerry Nadler (D-N.Y.) easily defeated Rep. Carolyn Maloney (D-N.Y.) in a bitter primary after they were drawn into the same district, N.Y.-12.
🧠 Key stat: Maloney's defeat marks at least 13 incumbents who have lost primaries this cycle — the result of years-long political realignments in both parties, Axios' Andrew Solender notes.
4. 📷 1,000 words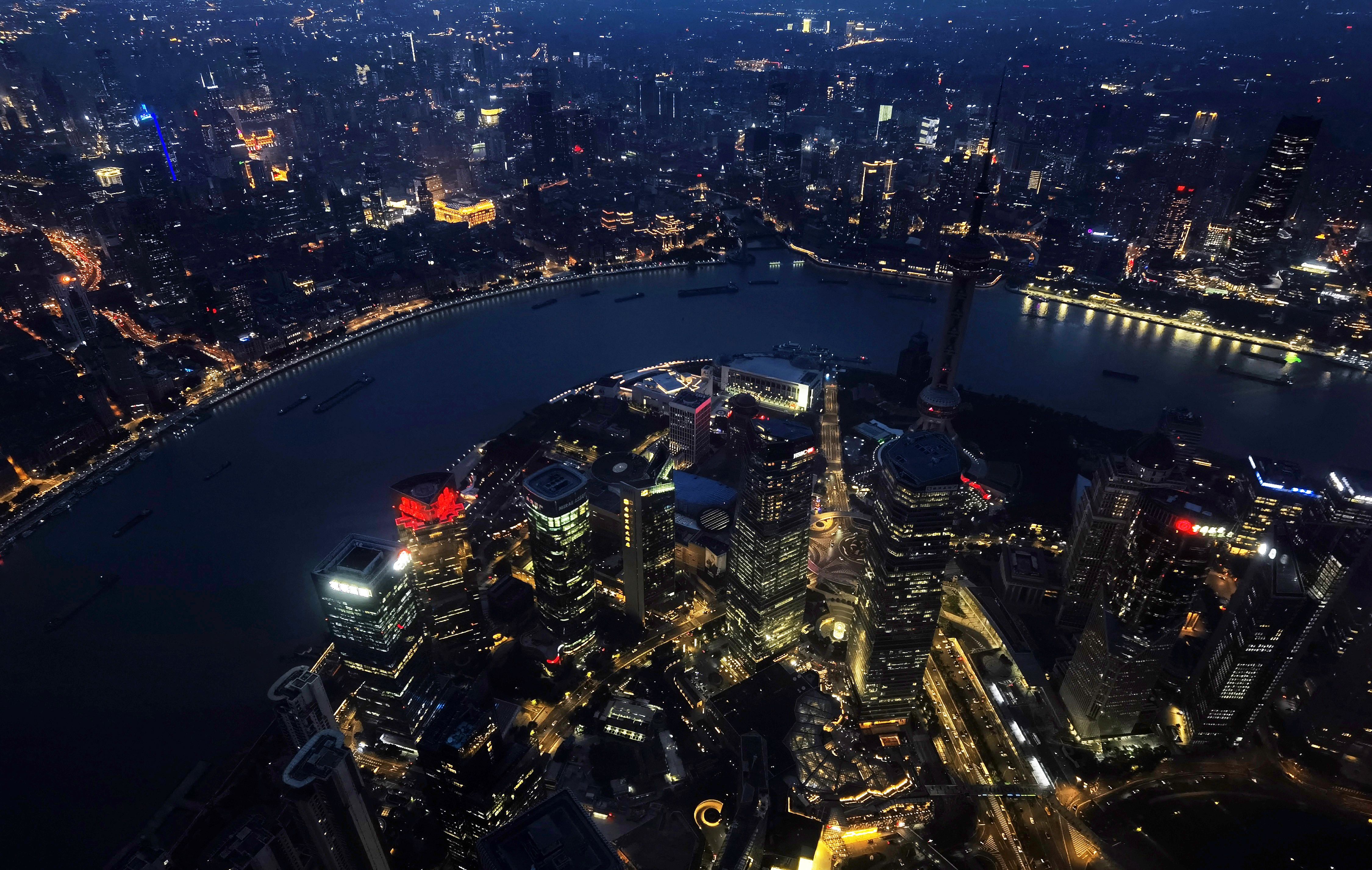 The famous decorative lights on some landmarks in Shanghai, China's business center, went dark this week to save power, after a nationwide heatwave sent demand soaring.
Go deeper: China's 70-day heat wave has no parallel in modern record-keeping — anywhere in the world, Axios' Andrew Freedman writes.
5. Biden's student-loan risk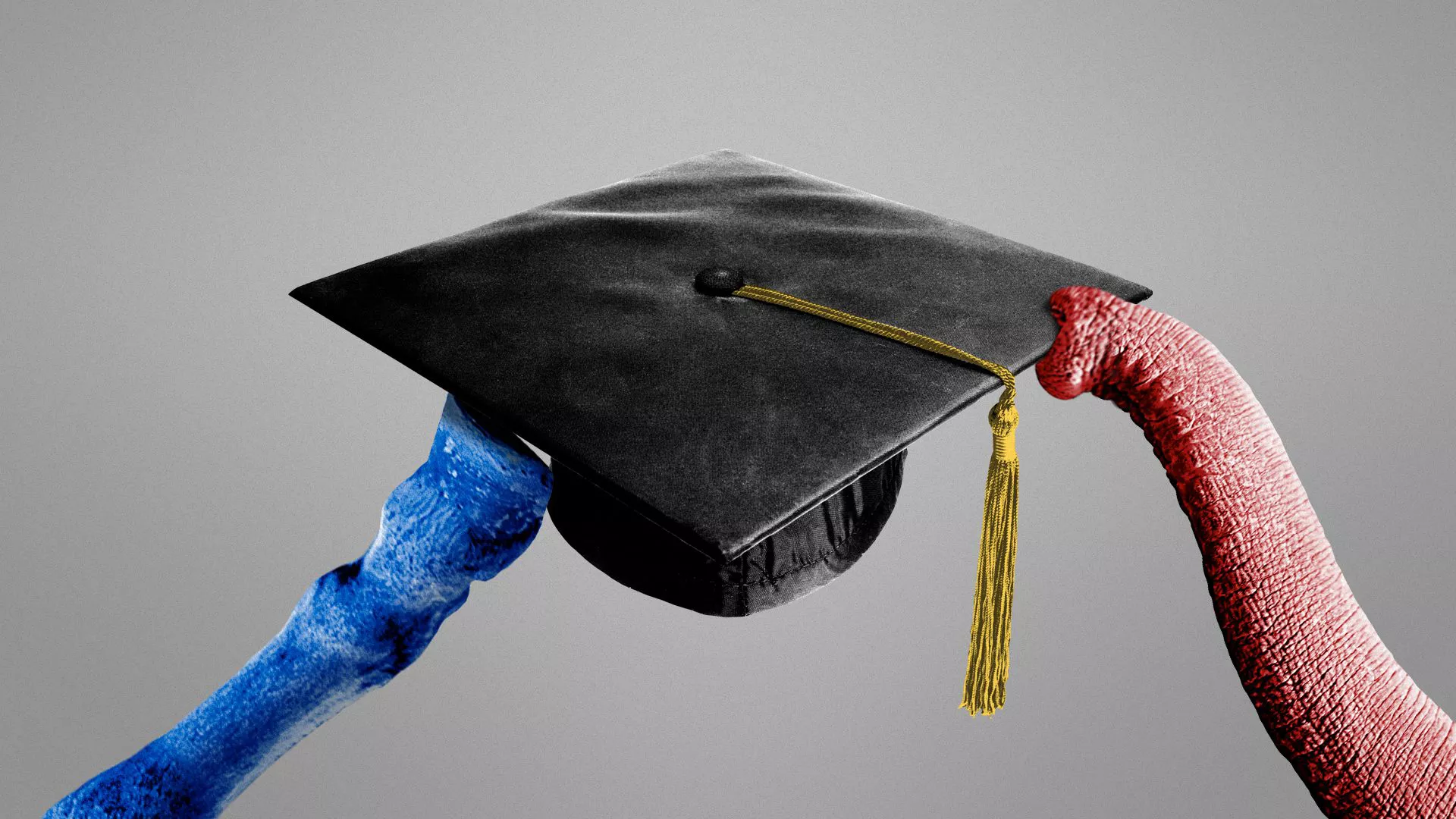 With an announcement planned today about canceling some student-loan debt, President Biden is carrying out a campaign promise that could leave progressive and working-class Democrats unsatisfied, Axios' Hans Nichols and Sophia Cai report.
White House officials have told congressional allies the president plans to cancel $10,000 in debt for many Americans.
Officials expect Biden to extend the moratorium on loan repayments, which then-President Trump paused in 2020 in response to the COVID, until the end of the year.
Between the lines: Midterms are 10 weeks away, and Biden is looking to motivate young, progressive voters.
Senate Majority Leader Chuck Schumer spoke with Biden last night and urged him to cancel as much student loan debt as he can, according to a Democrat familiar with the call.
The intrigue: Eliminating $10,000 in student debt for those earning less than $125,000 a year allows Biden to fulfill a campaign promise. But it risks disappointing progressive allies — while aggravating working-class Democrats.
It also gives Republicans an opening to claim that Biden's move to erase billions in aggregate debt could stoke inflation.
Biden himself has been acutely aware of the political pitfalls of any debt forgiveness plan and has delayed a decision for months, peppering advisers with requests for more inflation analysis.
By the numbers: Biden's expected decision to eliminate $10,000 in debt for individuals making less than $125,000 a year would cost $300 billion, according to an analysis from the Penn Wharton Budget Model.
🐘 The other side: Republicans are already using Biden's plan to argue that the Democratic Party is forsaking working-class Americans to curry favor with America's elite.
6. 🕶️ "Bummer summer" perks up
Lower gas prices are making everyone feel a little better, Emily Peck writes for Axios Markets.
The results were attributed to falling gas prices and a stock rebound.
7. 💰 Ukraine to investors: We're open for business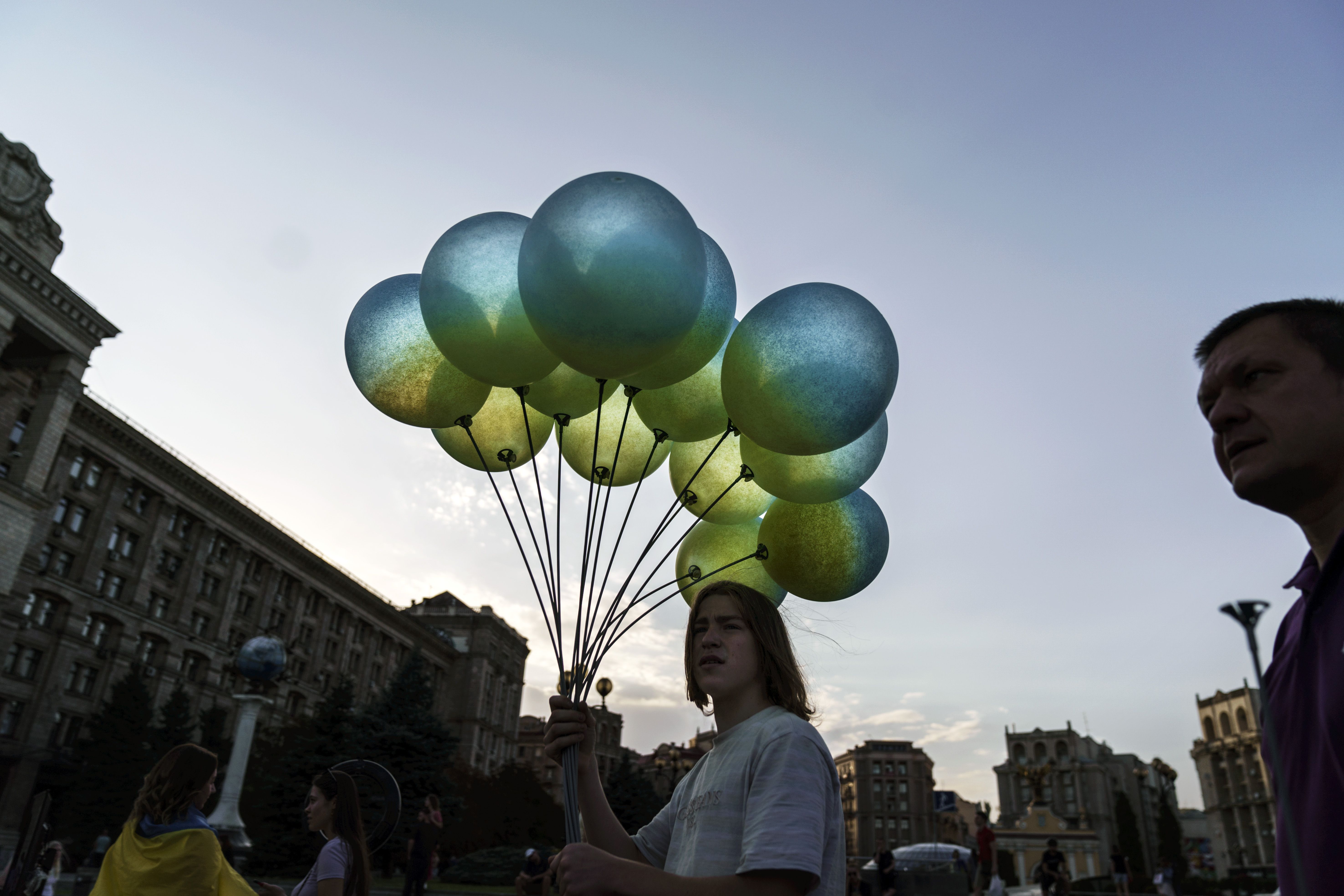 Ukraine has enlisted a stable of American and European P.R. firms to lure business back to the war-torn nation, Axios' Lachlan Markay reports.
Why it matters: Russia's invasion has decimated the Ukrainian economy, causing over $110 billion in direct damage and billions more in dried-up foreign investment, according to the Kyiv School of Economics.
Ukraine's Ministry of Culture and Information Policy is launching a PR campaign with the message: "Ukraine is still open for business."
The campaign is being dubbed "Advantage Ukraine."
Aiding in the effort are U.S. P.R. giant Hill+Knowlton, London-headquartered Hogarth Worldwide and the German and Polish arms of the firms Ogilvy and GroupM, respectively, according to Foreign Agents Registration Act filings.
They're working pro bono, per the contracts.
The campaign will produce print, broadcast and digital ads portraying Ukraine as "a key cultural and digital technology European hub."
Besides ads, the campaign may also involve outreach to CEOs and government officials to court business directly.
8. 🥪 1 food thing: Subway's new play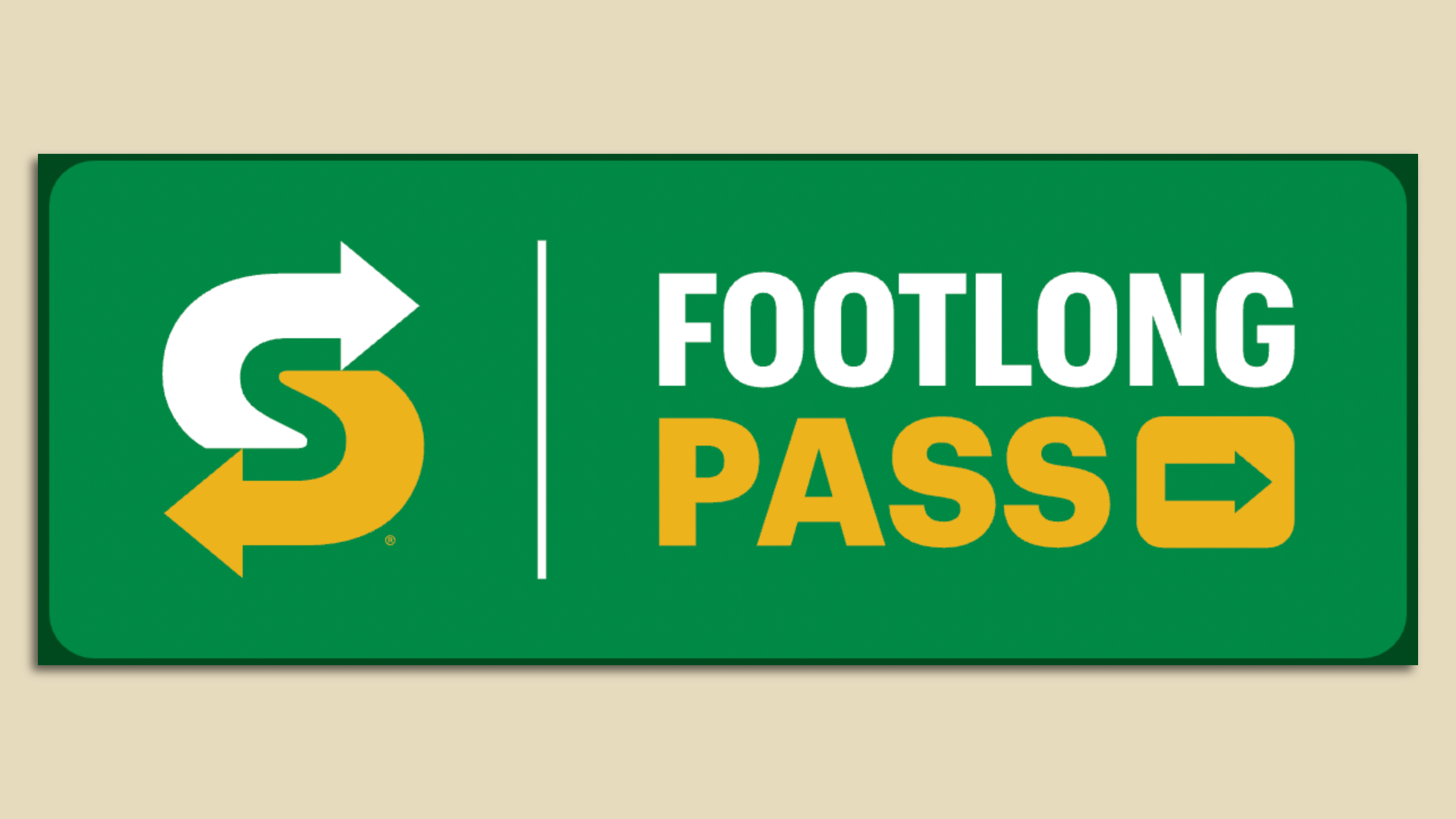 Subway's "$5 Footlong" can now cost as much as $9.99. The new deal: a Subway subscription, Axios' Kelly Tyko reports:
A $15 "Footlong Pass" will offer 50% off a Footlong each day in September, when ordered on Subway's app or website with daily digital codes.
💡 Why it matters: Businesses are trying to build larger customer databases, which allow customized offers.
📬 Invite your friends to sign up to get their daily essentials — Axios AM, PM and Finish Line.