June 19, 2022
Good Sunday morning. It's Juneteenth — and Father's Day.
⛽ Breaking: A federal gas tax holiday to ease the burden of soaring prices is "certainly worth considering," Treasury Secretary Janet Yellen told George Stephanopoulos on ABC's "This Week." (Watch the video.)
Smart Brevity™ count: 1,395 words ... 5 mins. Edited by Jennifer Koons.
1 big thing: How Juneteenth is changing
Juneteenth is meant to acknowledge Black emancipation from enslavement. But there's a risk it could turn into just another day off, with road trips and sales on mattresses, Axios' Russell Contreras writes.
Why it matters: Juneteenth became a federal holiday just last year. (Juneteenth National Independence Day is tomorrow.) This year is the first time it's been a holiday that anyone has been able to plan for.
State of play: One-third of U.S. companies made Juneteenth a paid holiday, according to preliminary results from an ongoing Mercer survey.
Another 11% are considering it for 2023.
But corporations, retailers and some local governments are struggling with how to honor the holiday that commemorates the end of slavery.
Walmart apologized last month after launching a store-brand ice cream labeled as "Celebration Edition: Juneteenth." Following a social media backlash, it pulled pints from its shelves.
The Children's Museum of Indianapolis apologized last week after coming under fire for selling a "Juneteenth Watermelon Salad."
Last year, an Ikea store in Atlanta drew criticism after making a special menu for Juneteenth that Black employees called insensitive, with items including fried chicken and watermelon.
Eddie S. Glaude Jr., chair of Princeton's Department of African American Studies, told Axios: "[T]here's always the danger that these sorts of holidays will be absorbed into a kind of market, consumer-based kind of logic or experience."
Houston Mayor Sylvester Turner told Axios: "This is not just another day where you just take off ... It is a day of freedom, of liberation for people who were once slaves and who were set free."
Some companies are using Juneteenth as an opportunity for branding and community service.
Power Home Remodeling — one of the nation's largest exterior home remodelers — is kicking off an inaugural Juneteenth Initiative in Atlanta, with a walking tour of Black historical sites and outings to Black-owned businesses.
Delta Air Lines and American Family Insurance announced their participation in Unlock Potential, a racial equity-focused hiring program for at-risk youth that aims to prevent incarceration.
Background: Juneteenth has been celebrated for years in Houston and Galveston, Texas, to commemorate U.S. Major General Gordon Granger issuing General Order No. 3 during the Civil War.
Juneteenth celebrations became more and more prominent across the country in recent years, and became a rallying point following the murder of George Floyd.
2. ✈️ Airline staff shortages could last into '23
Airline staffing shortages, which are already disrupting summer vacation plans, could extend well into next year, industry officials tell Axios' Joann Muller.
Why it matters: Airlines had two years and billions of dollars in government aid to make sure they were ready for passengers to return to the skies after the pandemic. But demand has snapped back so quickly that airlines don't have enough people to fly the planes, serve the passengers or unload their bags.
The disruptions are happening everywhere as borders reopen among the U.S., Europe and Australia, unleashing two years of pent-up demand.
The backstory: Early in the pandemic, airlines urged many senior pilots, flight attendants and other employees to take buyouts or early retirements, anticipating the industry would shrink and take some time to crawl back.
The federal government's payroll support program ended in October 2020, forcing tens of thousands more airline employees to be furloughed — only to be recalled three months later when Congress passed another COVID relief package.
But bottlenecks in training and recertification are keeping some of those crew from getting back into service, said Dennis Tajer, a spokesman for the Allied Pilots Association, which represents American pilots.
What's happening: Now, U.S. airlines are offering bigger paychecks in the hopes of easing the labor crunch.
Reality check: Higher labor rates could also accelerate the phaseout of smaller regional jets, leaving some smaller markets unconnected to large hub airports.
3. 💉 Kids under 5 can get COVID vaccine this week
CDC Director Rochelle Walensky signed off yesterday on allowing Moderna and Pfizer COVID shots for children as young as six months old, Axios' Tina Reed reports.
Why it matters: The shots could be in little arms as early as this week, as most states have already pre-ordered COVID vaccines for children under 5 in anticipation of federal authorization.
President Biden hailed the "monumental step forward in our nation's fight against the virus, with virtually every American now eligible for the protections that COVID-19 vaccines provide."
4. 📷 1,000 words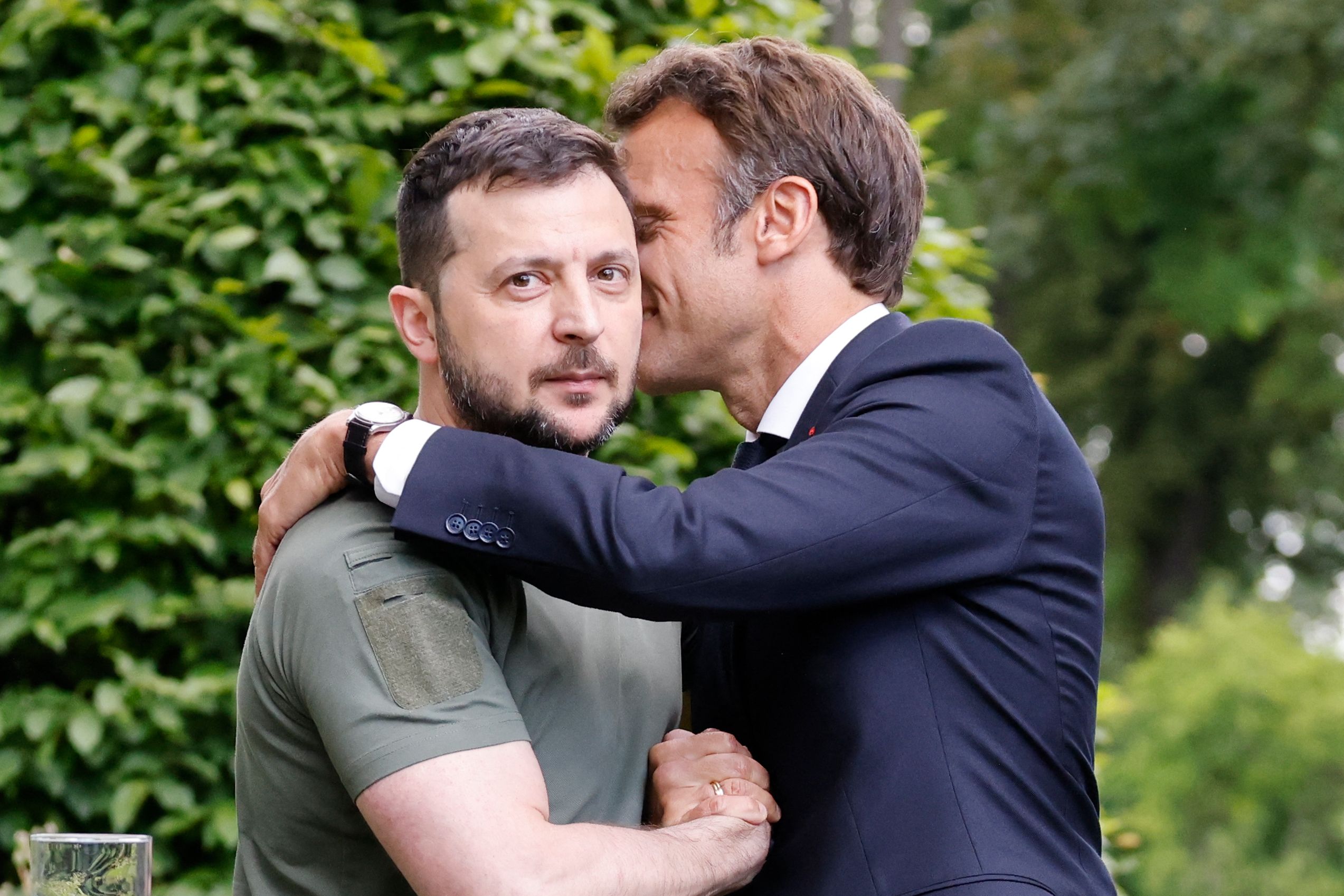 This expression by Ukrainian President Volodymyr Zelensky — as French President Emmanuel Macron lavished him with attention after a presser in Kyiv on Thursday — makes this image an instant classic.
5. Union surge reaches Apple
Apple Store workers in the Baltimore suburb of Towson, Md., voted roughly two-to-one to join a union, becoming the first of the company's employees to do so, Axios' Ina Fried reports.
Why it matters: The vote comes as tech workers, who long eschewed unionization, have become increasingly open to the idea.
6. 🚴‍♂️ Biden v. bike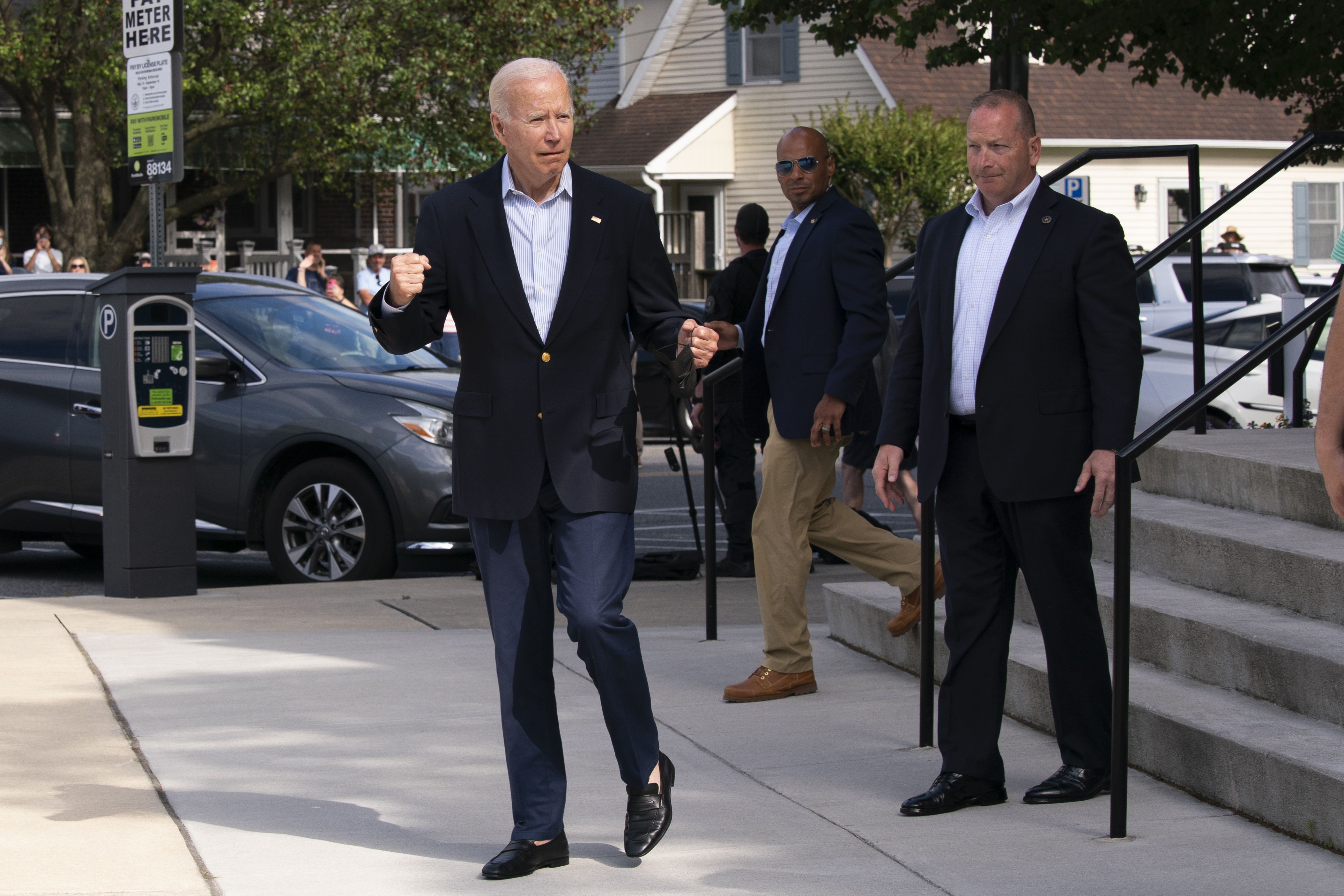 After falling from his bike earlier in the day, President Biden smiled, hopped (above) and made a jump-rope motion with his hands as he left Mass at St. Edmond Roman Catholic Church in Rehoboth Beach, Del.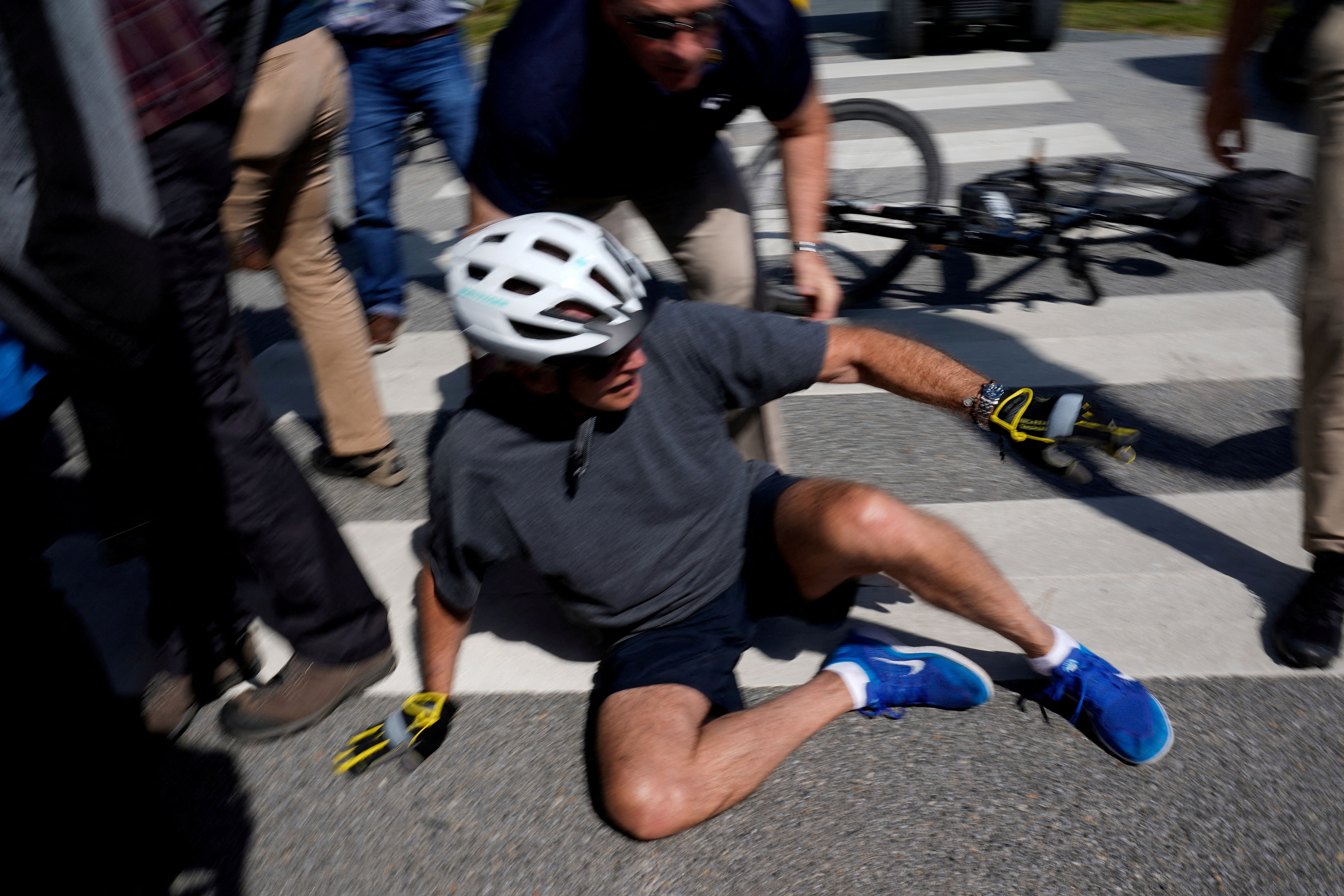 Biden was standing still, getting ready to talk to bystanders, when he tried to unclip and fell over sideways, creating a mad scramble of Secret Service and press, writes the pool reporter, the Daily Mail's Nikki Schwab.
"I'm good," the president said after being helped up. "I got my foot caught [in the] toe cages."
He then answered questions about China tariffs and gun legislation.
"All right, guys, see you," Biden said as he got back on the bike.
A White House official added later: "As the President said, his foot got caught on the pedal while dismounting and he is fine. No medical attention is needed."
7. 📺 Remembering Mark Shields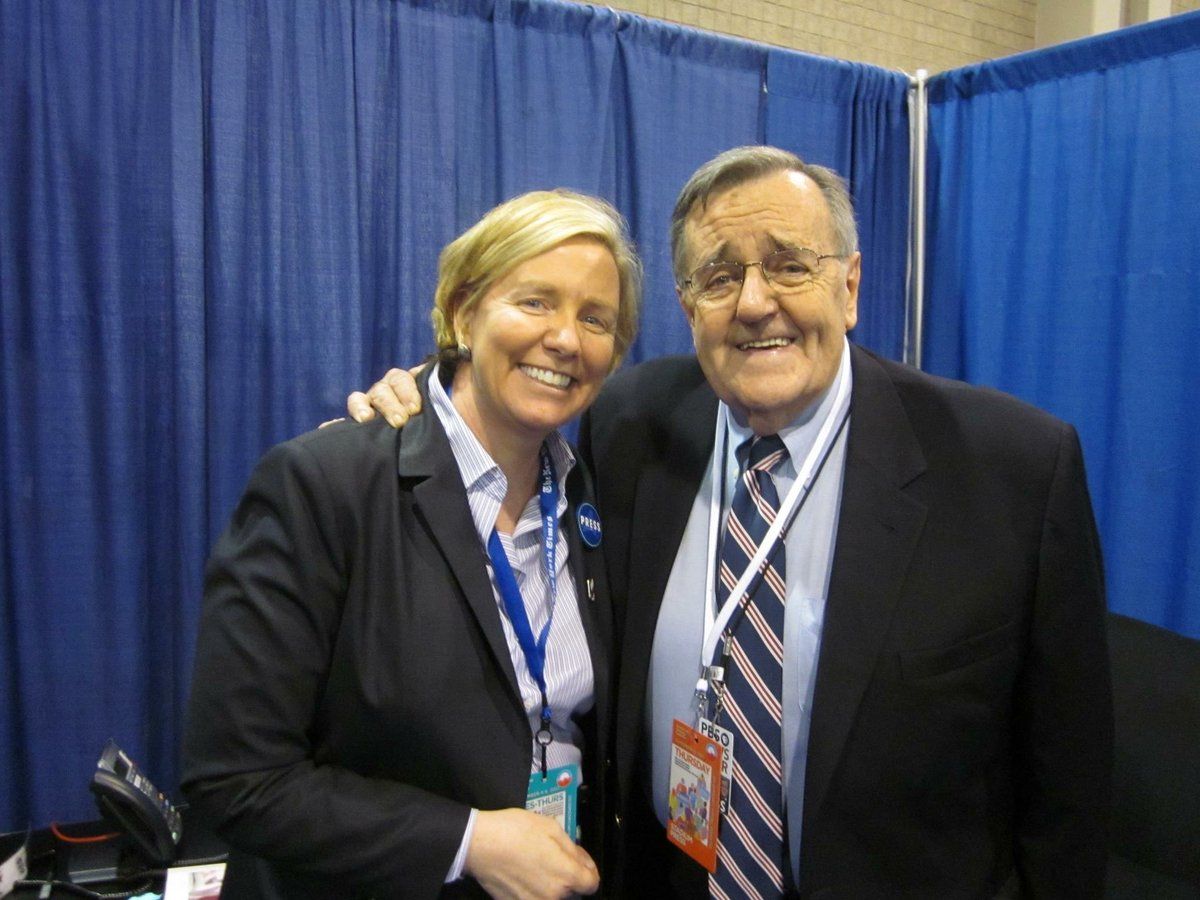 Mark Shields — a Massachusetts-born former Democratic political consultant who went on to star on CNN's "Capital Gang" for 17 years — died yesterday at 85 at his home in Chevy Chase, Md., with his wife, Anne, at his side.
Judy Woodruff of "PBS NewsHour," his last (and longest) pundit home, announced his passing on Twitter.
Why he mattered: Walter Isaacson tells me Shields "was a liberal who was not an elitist, who cared about ordinary people, and knew what real Democrats should value."
"Mr. Shields's manner was rumpled, his visage increasingly jowly, his accent unmistakably New England," Clyde Haberman writes in the N.Y. Times' obituary (subscription).
"His calling card was a no-nonsense political sensibility, infused with audience-pleasing humor that punctured the dominant character trait of many an officeholder: pomposity."
8. 🍿 Watergate treasure chest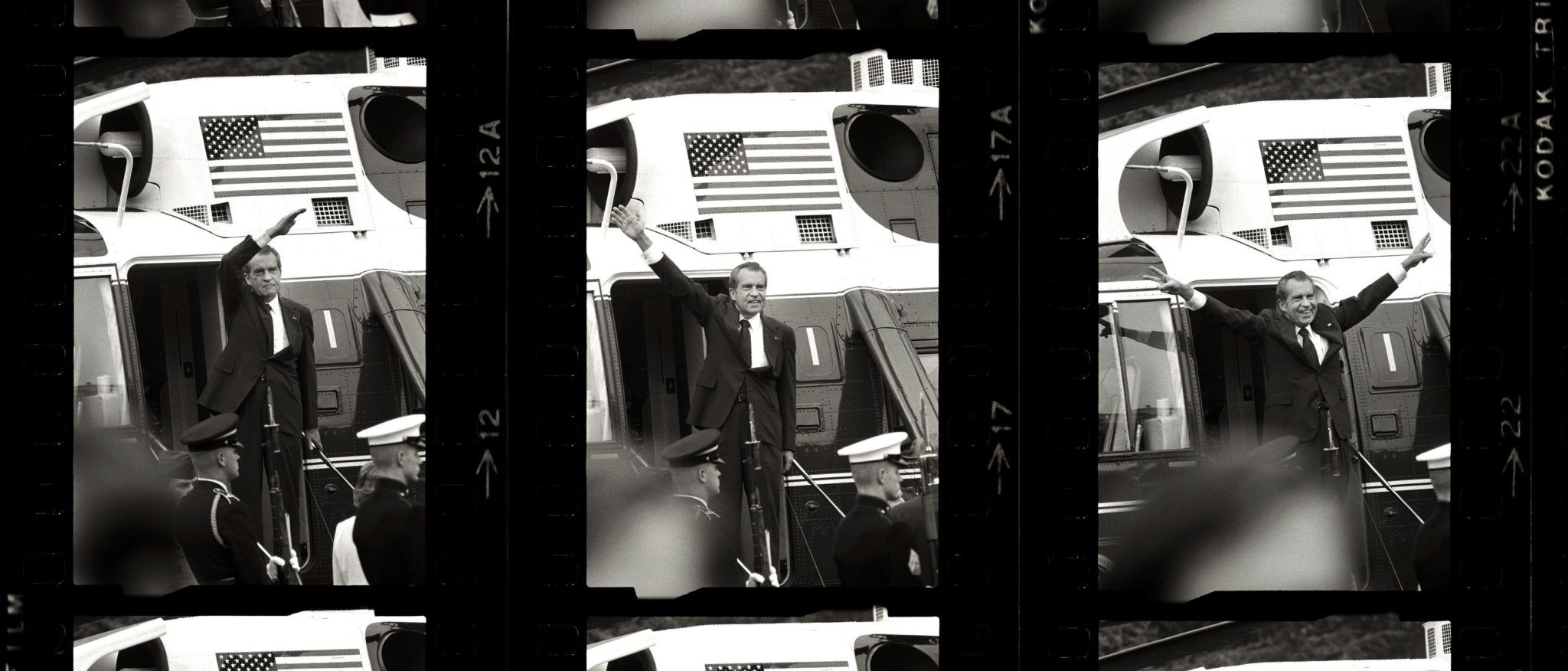 The legendary photographer David Hume Kennerly — the real Zelig — shared a trove of his Watergate-era photos to mark the 50th anniversary of the botched break-in.
Kennerly made this sequence for TIME from the South Lawn press stand on Aug. 9, 1974, as President Nixon boarded Marine One to leave the White House for the last time.
Nixon remains the only president to resign.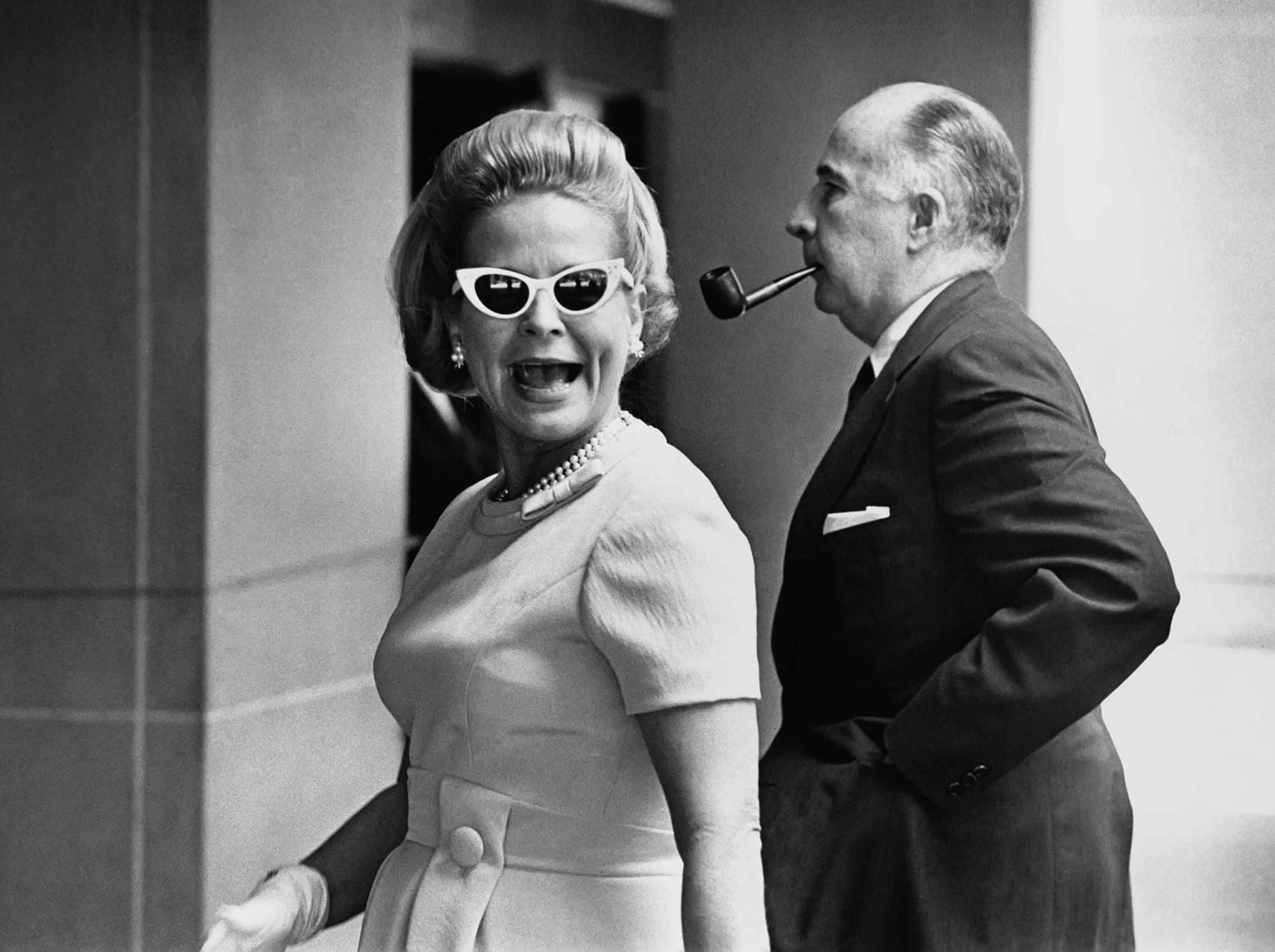 Kennerly tells me this image — which he made for UPI at the Justice Department in 1970 — would never happen these days.
"This image of [the late] Martha Mitchell was John F. Kennedy, Jr.'s favorite political photo," Kennerly writes.
"Martha was the wife of Attorney General John Mitchell [behind her] and known as, 'The Mouth of the South.' She couldn't help talking to the press, and gave them some of her husband's secrets."
"Nixon blamed her for his troubles," Kennerly adds. "He told David Frost in an interview, 'If it hadn't been for Martha, there'd have been no Watergate.'"
John Mitchell, who died in 1988, served 19 months for his role in Watergate.
Editor's note: Corrects Mitchell photo history.
📬 Invite your friends to sign up here to get their daily essentials — Axios AM, PM and Finish Line.