https://www.axios.com/newsletters/axios-am-310b4626-8eb8-489c-aa16-012cfa3404f2.html?chunk=0#story0
1 big thing ... American terror: 1 gun takes 17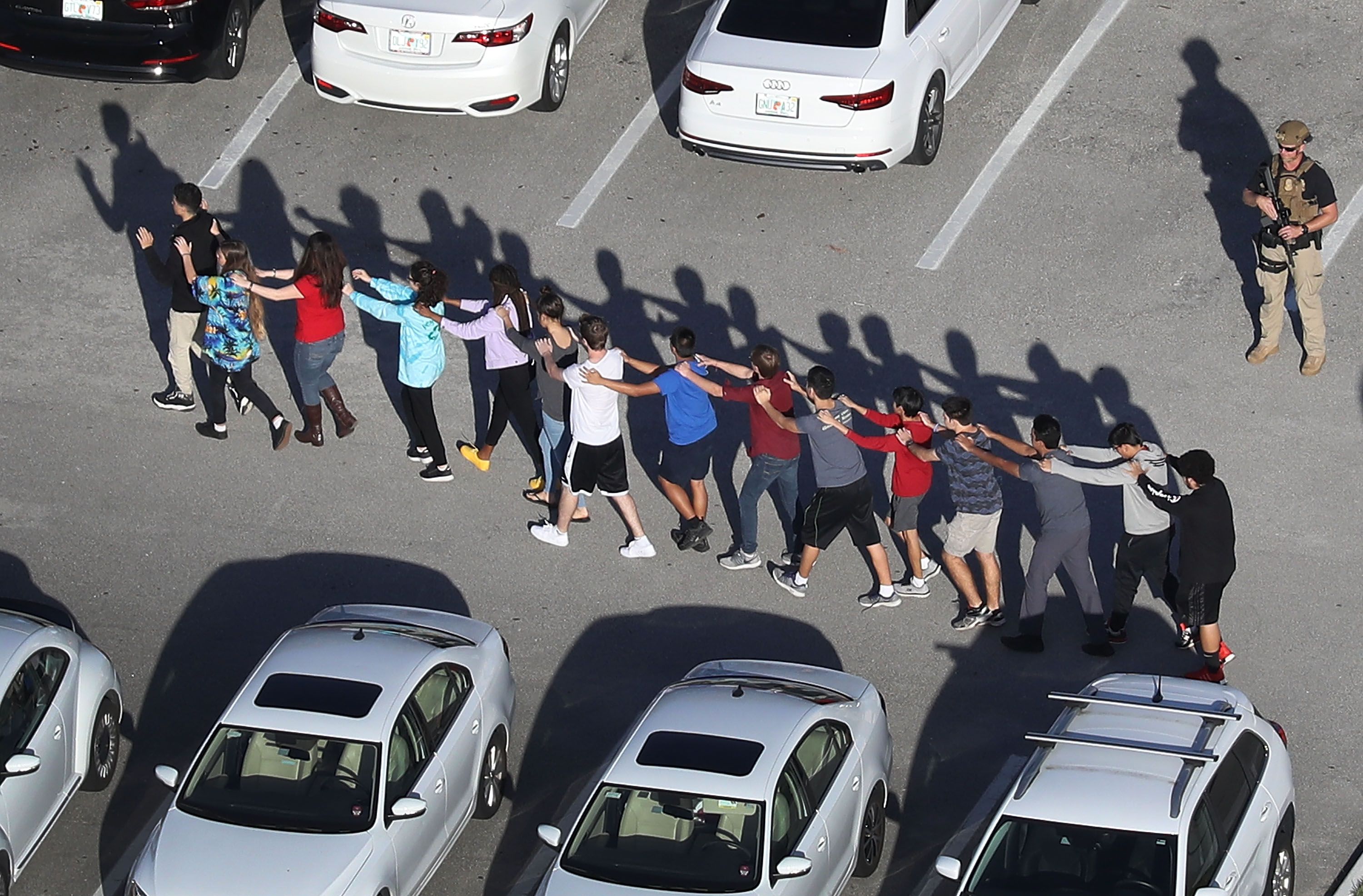 Students leave Marjory Stoneman Douglas High School in Parkland, Fla. (Joe Raedle / Getty Images)
"Students dove under desks and teachers barricaded classrooms as gunman stalking halls killed 17" ... We saw, live, the helplessness of parents who had texted their kids and not gotten an answer:
We saw the helicopter shots of a southern Florida high school that looked absolutely silent in mid-afternoon. It was on lockdown.
"Lockdown," like "active shooter": a term that was unknown to us, but now is part of our young people's reality.
That same helicopter soon showed scores of terrified kids filing out with their hands up — a routine procedure, Brian Williams' experts explained on MSNBC, because the shooter can escape, or do further harm, by melding into a pack of pupils.
In fact, it sounds like that happened here. Per the Miami Herald: "The [19-year-old] shooter managed to slip in with his former classmates and make it off campus before he was taken into custody."
So many students streamed out that it looked like this might turn out OK. About three hours after the first bulletin, we knew it was a worst-case scenario — what turned out to be 17 dead. Columbine was 15, including the two perpetrators.
Brian Williams said that having to put their hands up was one more indignity for these scared students. In these scenarios, they also often have to yield their most prized possession — their backpack — until authorities know they have the gun.
Jim Cavanaugh — a former ATF agent who's an MSNBC law-enforcement expert when news strikes, whether Mueller or Vegas — pointed out that if someone can walk across your parking lot with a long gun and enter your school or business, "You don't have security." But, really? How many places in America are prepared for that?
The heroics of the teachers were pointed out by Clint Van Zandt, another MSNBC expert, who used to be an FBI profiler. A few decades ago, our teachers ran tornado drills. Now, they have to be experts in crowd control, and know how to calm and shelter kids amid horror.
All this is today's normal in a country that's one of the safest in the world, and should be one of the most nurturing. It all raises profound questions about what went wrong.
Here's a quick catch-up, via the Fort Lauderdale Sun Sentinel, the nearest big paper (Parkland, Fla., is in Broward County, sandwiched between Miami-Dade and Palm Beach counties)
"The deadliest school shooting since Sandy Hook [20 students and six adults killed in Newtown, Conn., in 2012] erupted [when] a 19-year-old man with a troubled past and an AR-15 rifle stalked the halls of Parkland's Marjory Stoneman Douglas High School."
"Expelled from the school over disciplinary problems, Nikolas Cruz is accused of squeezing off shot after shot ... The AR-15 used in the mass shooting was legally bought by Cruz," according to his attorney Jim Lewis, who is representing the family.
"Cruz was arrested off campus."
"Panicked parents streamed to this affluent [area] ... [P]olice officers crouched behind cars with guns drawn and students congregated on streets, many crying, hugging and calling friends and family."
https://www.axios.com/newsletters/axios-am-310b4626-8eb8-489c-aa16-012cfa3404f2.html?chunk=1#story1
2. Most alarming stat of the decade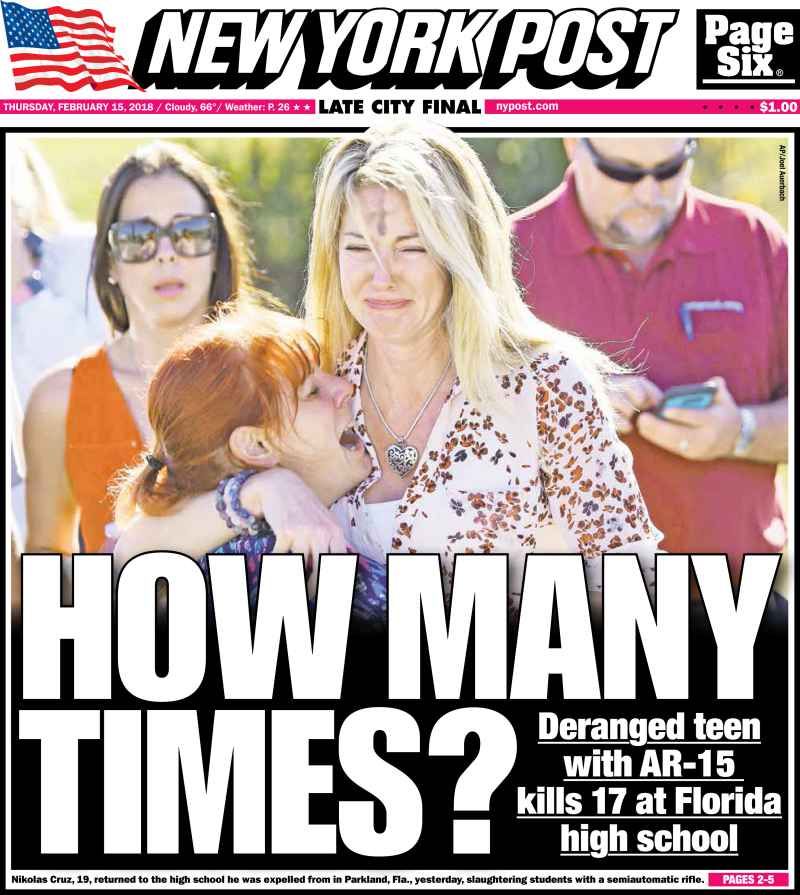 Courtesy N.Y. Post
Since Sandy Hook (just over five years ago, Dec. 2012), at least 439 people have been shot in 273 school shootings — and 112 killed, per the N.Y. Times, citing data from the nonprofit Gun Violence Archive:
"The shootings have taken place at sporting events and in parking lots, cafeterias, hallways and classrooms."
"Twelve of the 272 shootings ... can be classified as mass shootings, events in which four or more people are shot."
"On average, there have been seven school shootings each month."
How we got here ... From a WashPost graphic:
"The 1999 siege by two seniors at Columbine High School in Colorado became a turning point after which school shootings could no longer be considered unthinkable aberrations."
"After a confused response that played out over several hours while a wounded teacher bled to death, U.S. law enforcement agencies overhauled procedures and officer training to create protocols for stopping 'active shooters.'"
See the list ... The deadliest mass shootings in modern U.S. history.
https://www.axios.com/newsletters/axios-am-310b4626-8eb8-489c-aa16-012cfa3404f2.html?chunk=2#story2
3. Trying to understand the loner shooter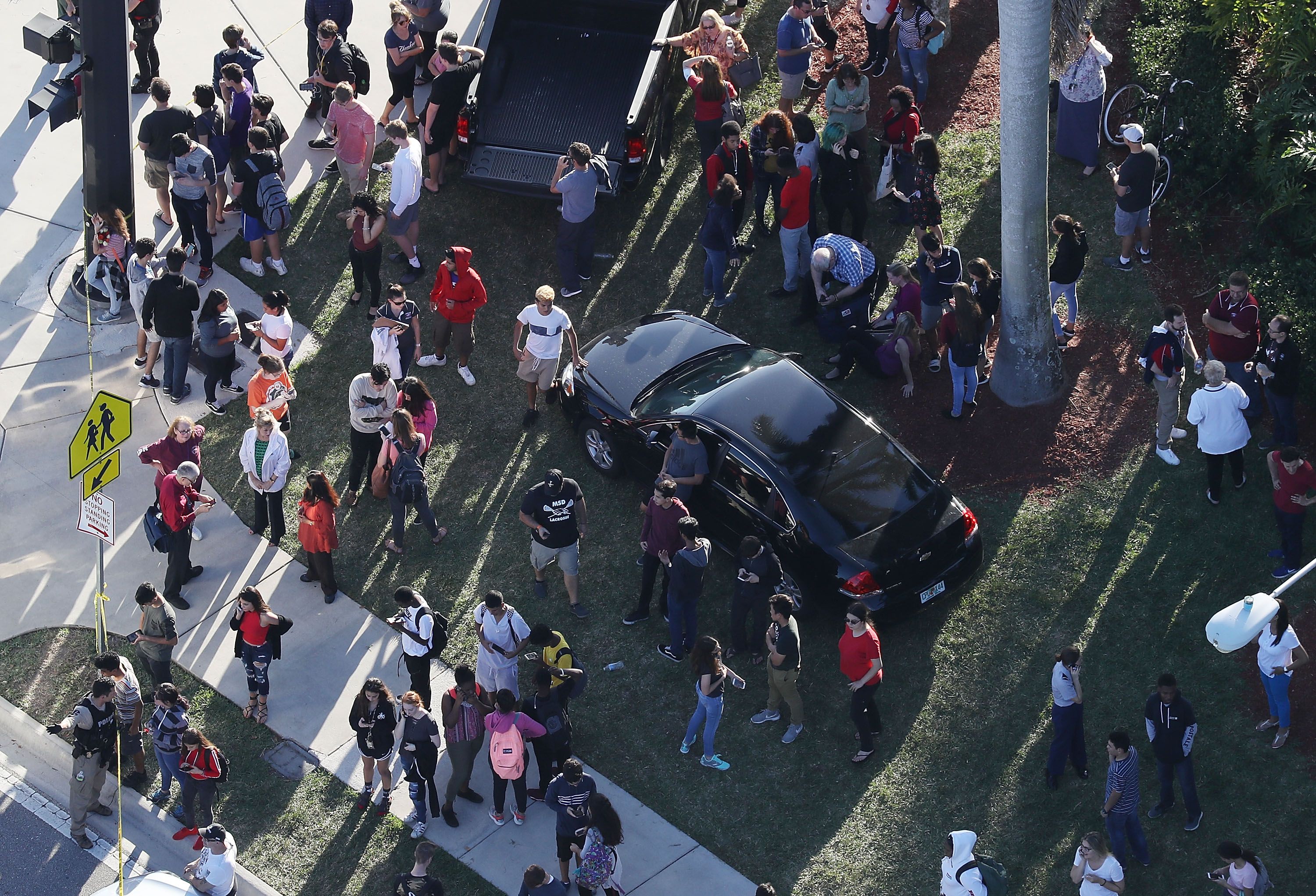 People wait for loved ones outside Marjory Stoneman Douglas High School. (Joe Raedle / Getty Images)
"The suspect in a deadly rampage at a Florida high school is a troubled teenager who posted disturbing material on social media before the shooting spree," AP reports:
Nikolas Cruz, 19, had been expelled from Marjory Stoneman Douglas High School for "disciplinary reasons."
"Cruz's mother Lynda Cruz died of pneumonia on Nov. 1 ... Cruz and her husband, who died of a heart attack several years ago, adopted Nikolas and his biological brother, Zachary."
"The boys were left in the care of a family friend after their mother died."
"Unhappy there, Nikolas Cruz asked to move in with a friend's family in northwest Broward. The family agreed and Cruz moved in around Thanksgiving."
"According to the family's lawyer, ... they knew that Cruz owned the AR-15 but made him keep it locked up in a cabinet. He did have the key."
"[T]he shooter was getting treatment at a mental health clinic for a while, but that he hadn't been back to the clinic for more than a year."
"Daniel Huerfano, a student who fled [the] attack, said he recognized Cruz from an Instagram photo in which Cruz posed with a gun in front of his face."
Huerfano recalled Cruz ("that weird kid ... a loner") as a shy student and remembered seeing him walking around with his lunch bag.
If you read only one quote ... Broward County Mayor Beam Furr to CNN:
"We try to keep our eyes out on those kids who aren't connected ... Most teachers try to steer them toward some kind of connections. ... In this case, we didn't find a way to connect with this kid."
https://www.axios.com/newsletters/axios-am-310b4626-8eb8-489c-aa16-012cfa3404f2.html?chunk=3#story3
4. Inside the high school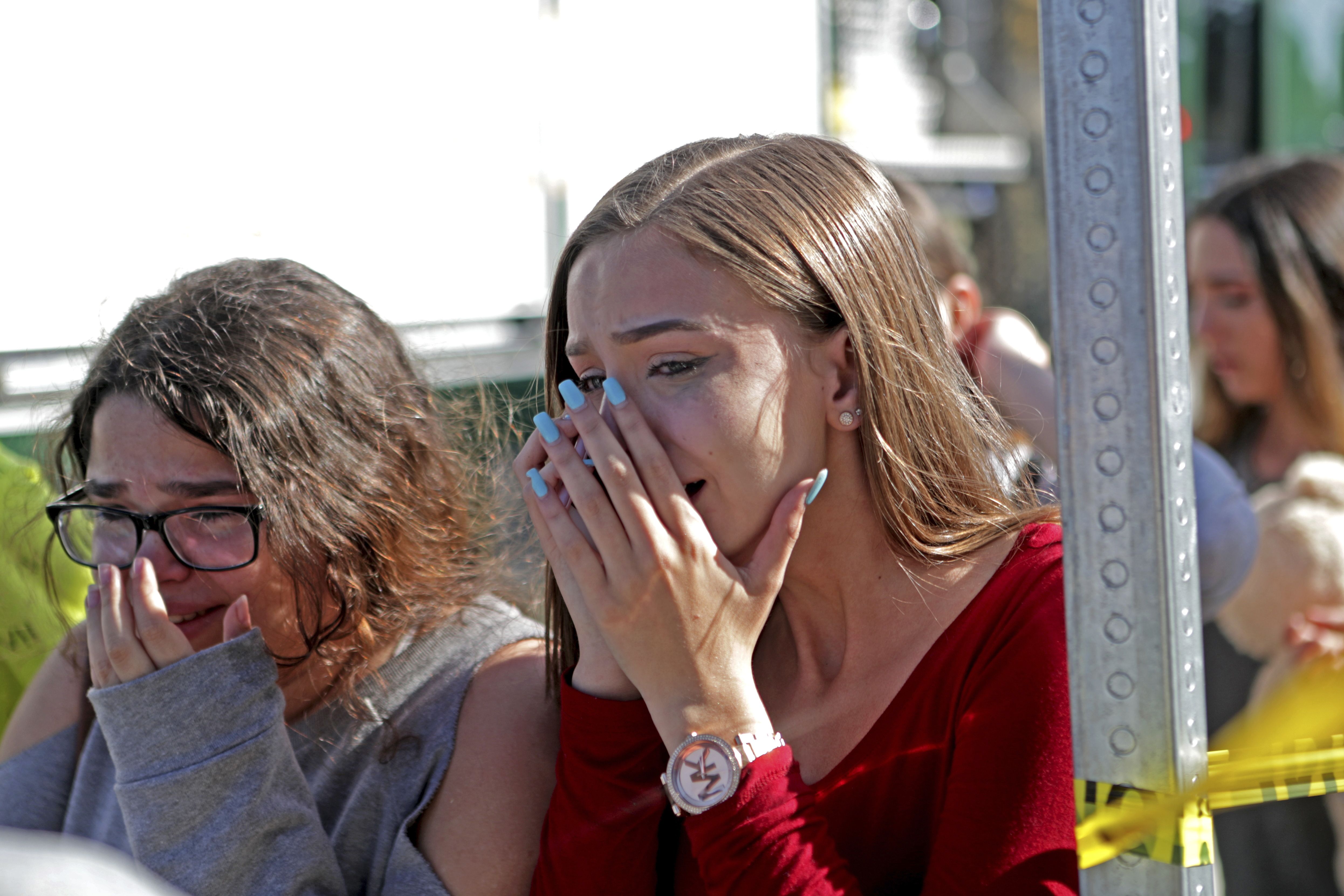 Students released from a lockdown are overcome with emotion. (John McCall / South Florida Sun-Sentinel via AP)
"Just before dismissal at Marjory Stoneman Douglas High School in Parkland, thousands of students puzzled at the sound of an unexpected fire alarm were launched into a panic," the Miami Herald reports:
"Nikolas Cruz, 19, walked the halls of the high school wielding an AR-15 and multiple magazines."
"Cruz pulled a fire alarm and then, wearing a gas mask, began tossing smoke bombs and shooting people as they ran through the haze," U.S. Sen. Bill Nelson told reporters.
"Cruz ... shot his way onto campus. He gunned down a dozen people inside buildings on the school's sprawling campus, two more on the grounds, and one more on Pine Island Road as he fled. Two more died at the hospital."
"As the gunman walked through the building, he shot into classrooms where students were crouched in corners and hiding in closets," per the N.Y. Times:
"Students were leaving the third floor when they heard gunshots. ... They ran back to their classroom, and their teacher was shot and killed as he tried to lock the door."
https://www.axios.com/newsletters/axios-am-310b4626-8eb8-489c-aa16-012cfa3404f2.html?chunk=4#story4
5. We needed this today
N.Y. Times Quote of the Day ... Obaid Malik, a businessman in Islamabad, Pakistan, where a court banned Valentine's celebrations, deeming them "against the teachings of Islam" and a sign of growing Western influence:
"People are still going to go out and do their thing and have fun — maybe just in different ways. You can't ban love."
https://www.axios.com/newsletters/axios-am-310b4626-8eb8-489c-aa16-012cfa3404f2.html?chunk=5#story5
6. #MeToo moments on the campaign trail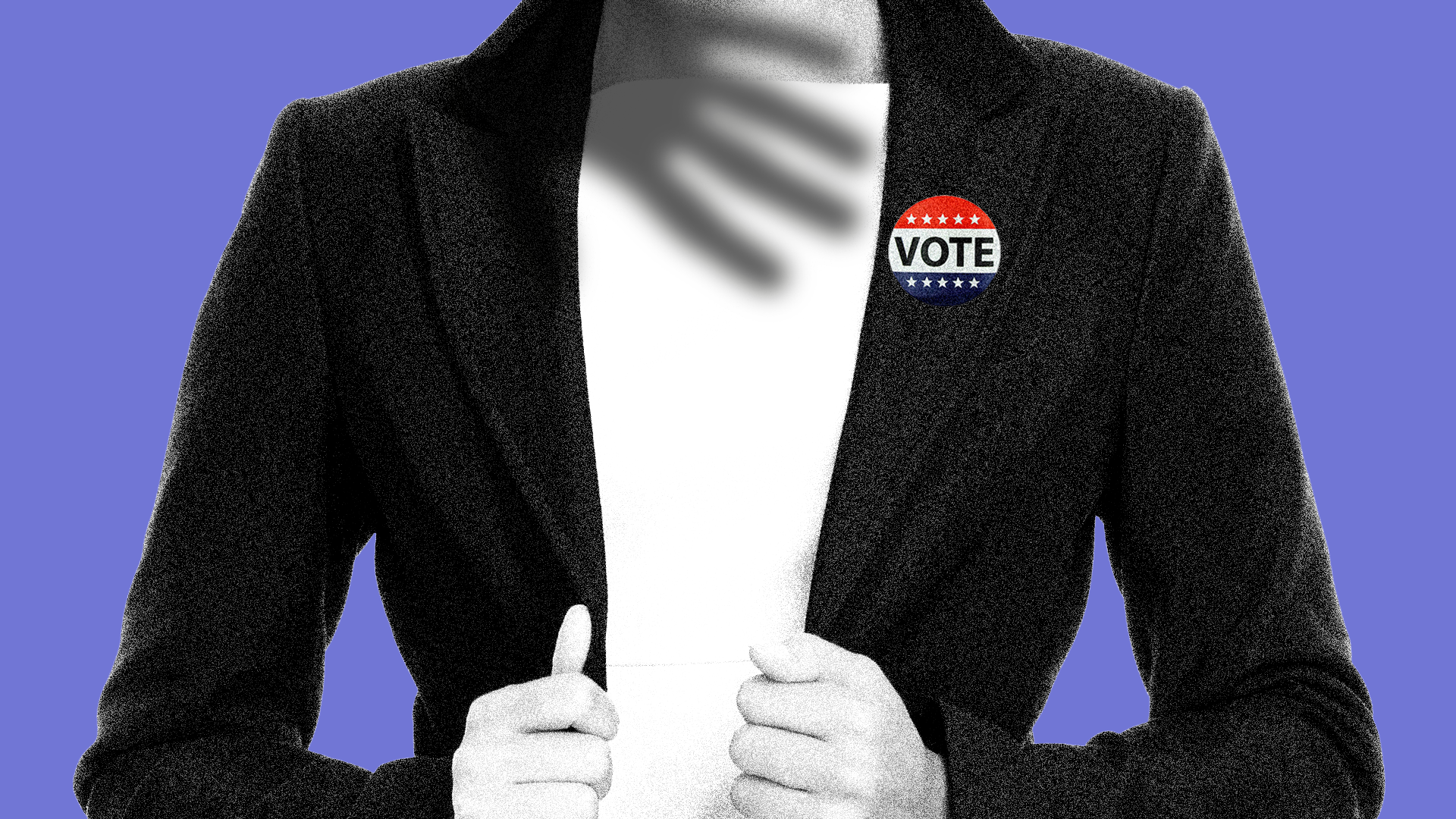 As hundreds of House and Senate campaigns staff up for midterms (264 days away), the #MeToo movement is giving voice to victims of sexual harassment on campaigns, Axios' Alexi McCammond writes:
Why it matters: Staffers early in their careers are often left vulnerable in campaigns without established H.R. systems.
5 examples ... "Campaign volunteers can be the harassers ... Jordan Kizmann and her volunteer had worked together for the previous three months. In the first few minutes of the drive, the volunteer invited her to his house for drinks and food, which she declined, and then she heard his seatbelt unbuckle."
https://www.axios.com/newsletters/axios-am-310b4626-8eb8-489c-aa16-012cfa3404f2.html?chunk=6#story6
7. Pence postgame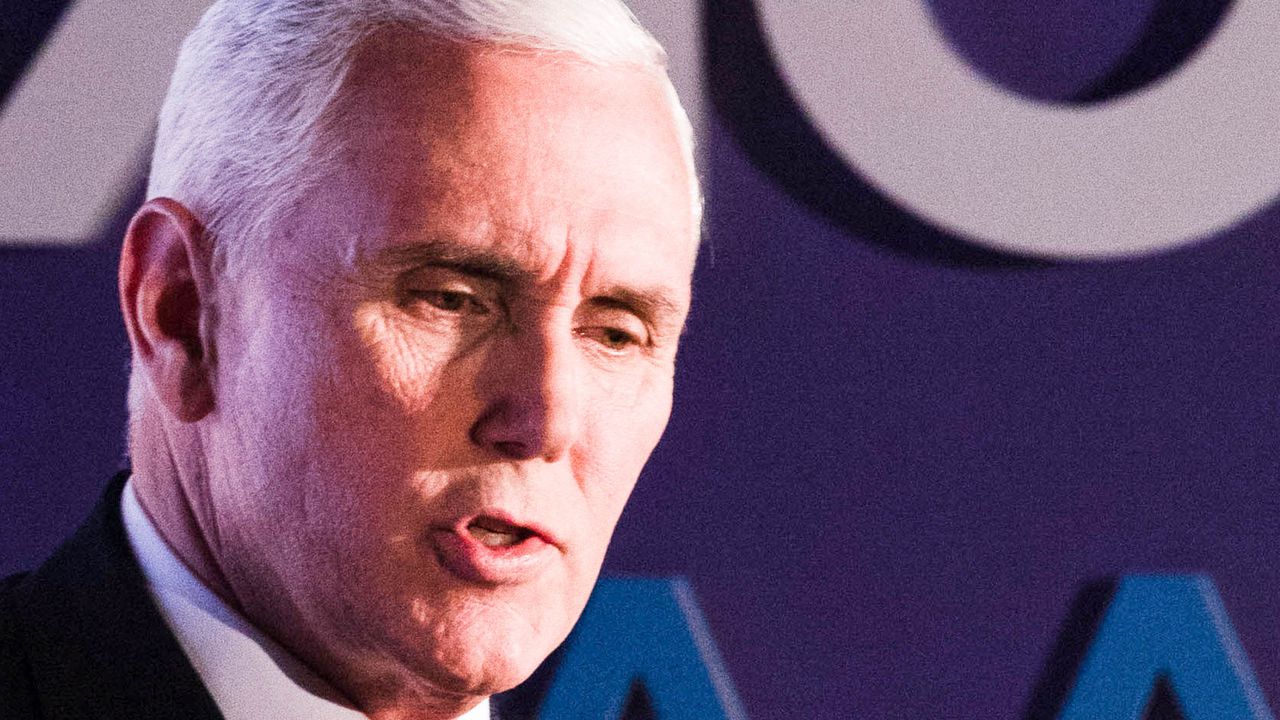 Axios
Axios "Sourced" video ... Behind the scenes of yesterday's Axios News Shapers interview with Vice President Mike Pence.
Highlight reel, if you missed Axios PM:
North Korea: Pence said nothing changes until they give up nuclear weapons. [More]
Seeing Kim Yo-jong at the Olympics: "I didn't avoid the dictator's sister. But I did ignore her."
Rob Porter: "As I said, and as the White House has said, I think the White House could have handled this better. And I still feel that way."
John Kelly: "I look forward to continuing to work with him for many, many months to come." [Video]
https://www.axios.com/newsletters/axios-am-310b4626-8eb8-489c-aa16-012cfa3404f2.html?chunk=7#story7
8. "It almost wouldn't even have to be said"
"After a Week, Trump Relents, Assailing Abuse," per N.Y. Times front-pager:
"One week after Rob Porter, his staff secretary, resigned amid spousal abuse allegations, President Trump said ... he was 'totally opposed to domestic violence,' his first condemnation of the alleged conduct behind a scandal that has engulfed the White House."
The quote: "I am totally opposed to domestic violence of any kind. Everyone knows that, and it almost wouldn't even have to be said."
P.S. "There were more than 100 staffers in the Executive Office of the President who were operating on interim clearances more than a year after Trump was elected," per CNN.
https://www.axios.com/newsletters/axios-am-310b4626-8eb8-489c-aa16-012cfa3404f2.html?chunk=8#story8
9. Inflation starts to make a comeback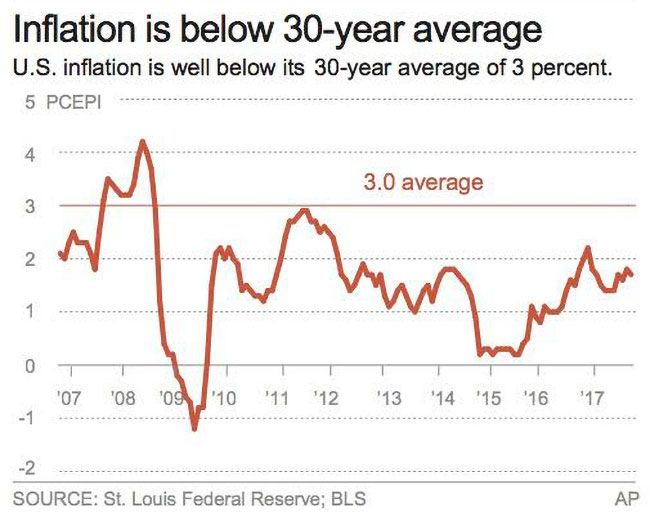 "A monthly measure of what households pay for everything except gasoline and food rose a seasonally adjusted 0.349% in January — the strongest one-month increase since March 2005 — driven by broad-based increases in costs like rent, clothing and medical services," per a Wall Street Journal front-pager:
"While the consumer-price data suggested that inflation is growing, some analysts said it is doing so at a manageable pace. That is unlikely to cause the Fed to alter radically the pace of interest-rate increases it has signaled."
https://www.axios.com/newsletters/axios-am-310b4626-8eb8-489c-aa16-012cfa3404f2.html?chunk=9#story9
10. 1 film thing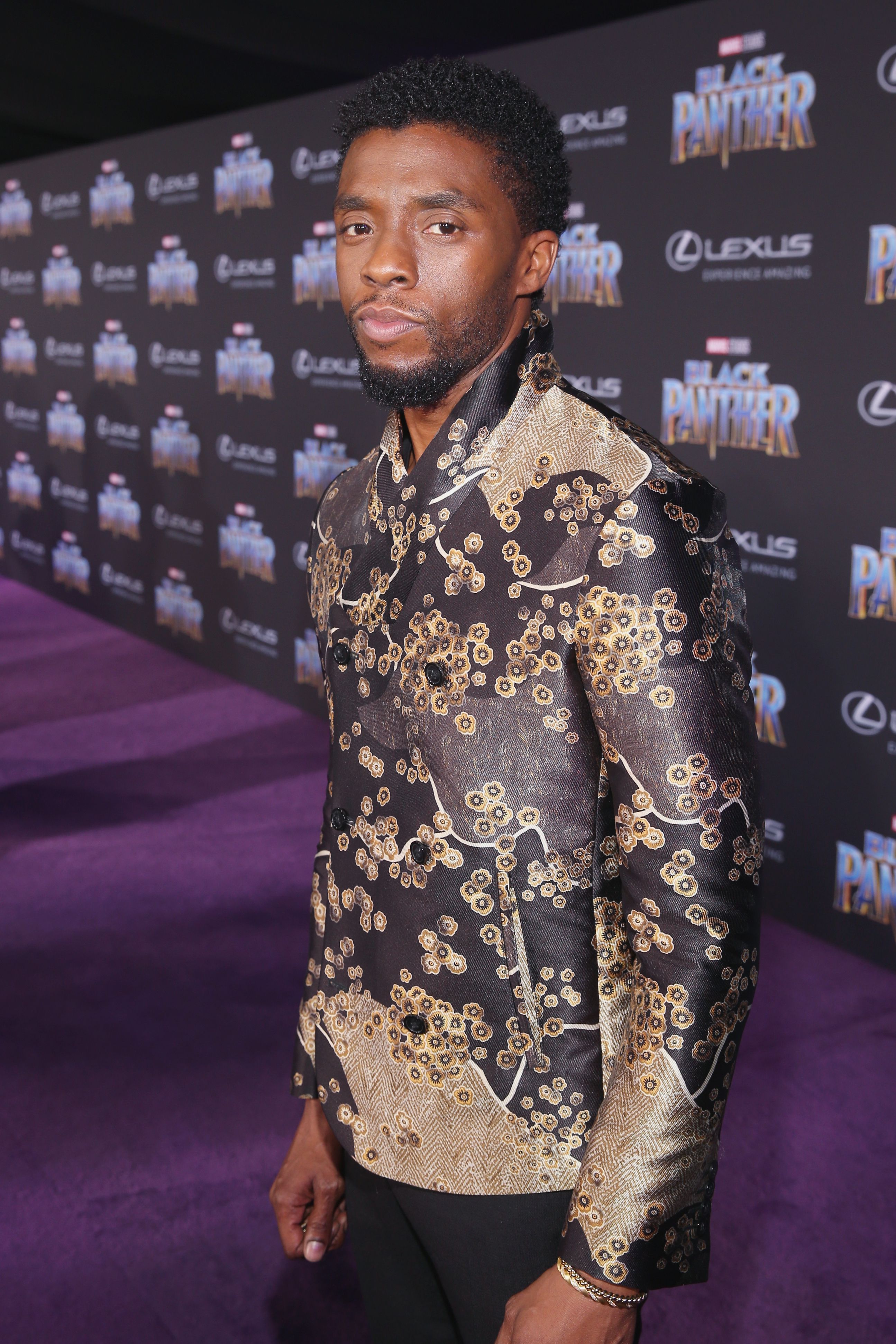 Actor Chadwick Boseman arrives at the world premiere of Marvel Studios' "Black Panther," at Dolby Theatre in Hollywood on Jan. 29. (Jesse Grant / Getty Images for Disney)
"'Black Panther,' already a cultural moment, is about to shatter movie business assumptions ... taps pent-up demand for diverse heroes," per L.A. Times:
"The fictional African land of Wakanda, which outsiders wrongly assume to be a Third World country, is the most technologically advanced nation on Earth in the Marvel comic book universe."
Why it matters: "This weekend, the new film about Wakanda's protector, Black Panther, is also poised to destroy long-held assumptions about the movie business."
"All signs say Marvel Studios' 'Black Panther,' being released [this] evening by Walt Disney Co., is having a cultural moment fueled by massive pent-up demand for what is expected to be the first global superhero blockbuster to feature a mostly black cast and an African American director."
"The $200-million film — directed by Ryan Coogler ('Creed') and starring Chadwick Boseman as the titular hero — is expected to gross at least $150 million in the United States and Canada through Monday."
"Such a strong domestic result would set a record for a film directed by an African American filmmaker."
"The film has energized black moviegoers, many of whom bought their tickets weeks in advance and tweeted their excitement about it."
"The movie has also inspired black charities and celebrities, including actress Octavia Spencer and Tampa Bay Buccaneers player Clinton McDonald, to host free screenings of the film in African American communities."
"Rapper T.I. teamed with Walmart to give free tickets to fans in Atlanta for an advance screening, one of five screenings that the retail giant set up for this week in different cities."