Axios AM
August 04, 2018
For the past month, Axios has been interviewing people who have been trusted with the nation's most sensitive secrets.
The group includes seven former directors or deputy directors of the CIA, two former U.S. intelligence chiefs, a former Secretary of Homeland Security, two White House homeland security advisers, and a former Director of the National Counterterrorism Center.
We wanted to know, in this time of acute geopolitical stress, which global threat worried them most, and which threats they thought weren't getting the attention they deserved.
The project was led by David Lawler, Jonathan Swan and Evan Ryan.
Given your overwhelming response to our Deep Dives, they'll soon break into special editions, so you'll also get a regular Saturday edition of Axios AM.
Let's dive in ...
1 big threat: A hurricane-force cyberattack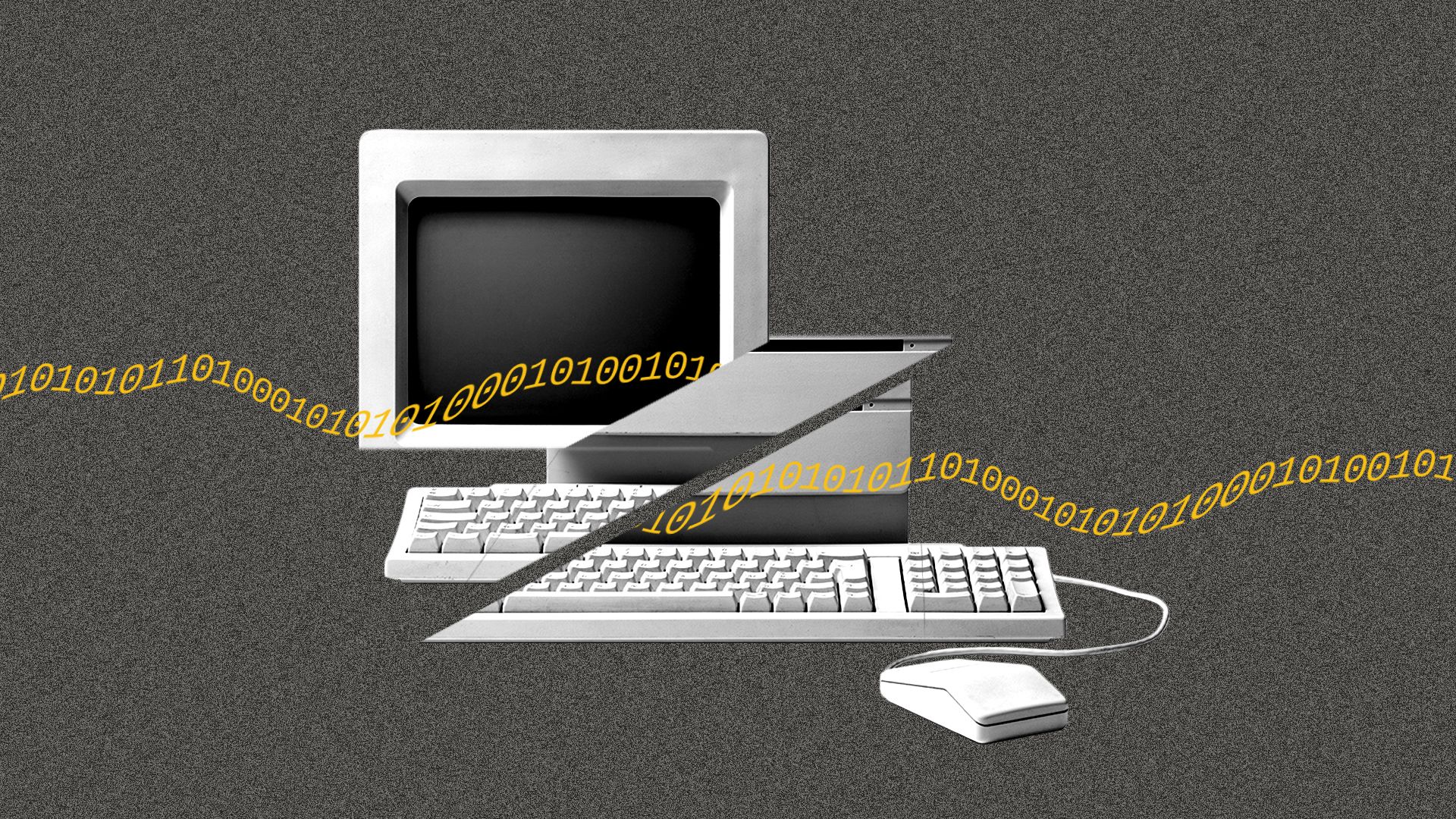 When we asked America's foremost intelligence experts what keeps them up at night, one response came up over and over again: the risk of a crippling cyberattack.
A well-executed cyberattack could knock out the electrical grid and shut off power to a huge swath of the country, or compromise vital government or financial data and leave us unsure what is real.
The sheer number of internet-connected devices, from cars to pacemakers, means the risks are growing by the day.
The big picture: Homeland Security Secretary Kirstjen Nielsen said this week that the U.S. is in "crisis mode," comparing the danger of a massive attack to a Category 5 hurricane looming on the horizon. Intelligence chiefs from the last three administrations agree, and told Axios there is no graver threat to the United States.
Gen. David Petraeus, former CIA director: "What worries me most is a cyber equivalent of a weapon of mass destruction falling into the hands of extremists who would, needless to say, be very difficult to deter, given their willingness to blow themselves up on the battlefield to take us with them."
Former CIA Director Leon Panetta says the biggest threat is "a cyberattack that could paralyze the nation," while former Homeland Security Secretary Michael Chertoff says "cyberattacks on critical infrastructure from state or state-sponsored actors are the biggest threat right now."
Russia, China, Iran and North Korea are the top U.S. adversaries in the cyber realm, but the threat extends to non-state actors and criminal groups.
"The steady drumbeat of breaches in the headlines — each more fantastic than the next — may have numbed people, but everyone should care about the cyber threat," explains Lisa Monaco, homeland security adviser to Barack Obama. "First, we are all vulnerable. Second, it won't take a cyber 9/11 to make this very real."
"There will be tremendous media coverage and assigning of blame after there is a catastrophic attack on U.S. critical infrastructure that results in the loss of American lives," says Frances Townsend, homeland security adviser to George W. Bush, "but we need to spend more time now covering what is at stake and the magnitude of the growing risk."
"Companies in the energy, financial, and other key economic sectors need to develop the capacity to share threat information in real time, and give the government the visibility and information to take action when necessary to defend us," says Matt Olsen, former director of the National Counterterrorism Center.
The bottom line: The fact that so many intelligence experts have reached the same conclusion — and feel so strongly about it — shows how much the dangers to the United States have changed since 9/11.
Sign up here for Axios World Editor David Lawler's twice-weekly newsletter breaking down the biggest global stories and why they matter.
2. United States, divided: The threat at home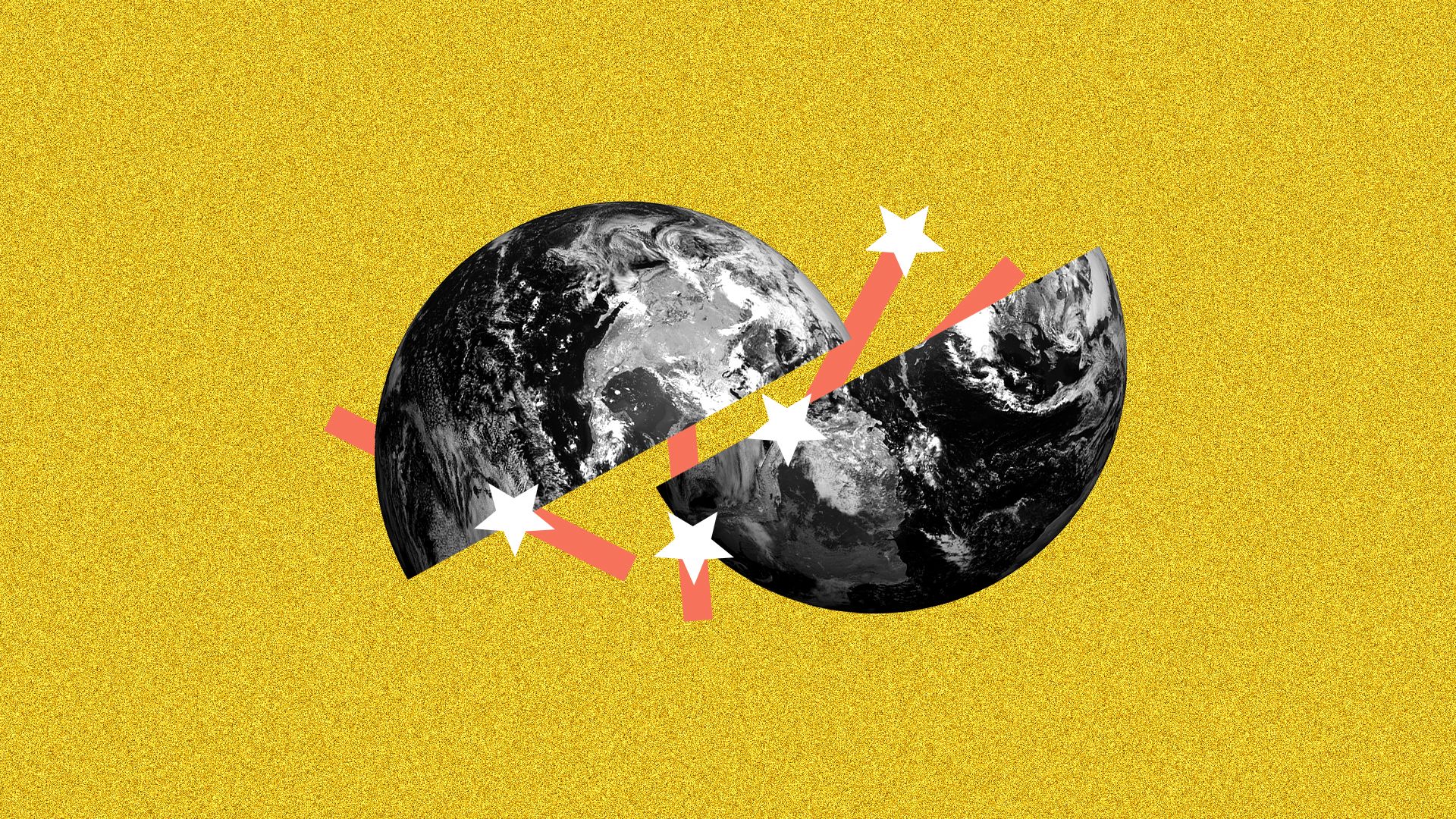 "We are, to put it simply, the most destabilizing force in the world today," former CIA director Michael Hayden says, describing the "erratic and unpredictable policy of the United States" as the greatest risk to global security.
Between the lines: Hayden isn't alone. Several intelligence experts cited threats coming from within the United States as among the most dangerous we face.
Michael Morell, former acting CIA director:
"What has worried me for some time, even before the 2016 election, is the inability of our political leadership to resolve their differences and to come together and compromise in making decisions that advance our economy and society. Why is this my biggest worry? Because, at the end of the day, the most important determinant of a nation's national security is the health of its economy and its society. Period. End of story."
Avril Haines, former deputy CIA director, points to inequality in the U.S. as a long-term national security threat, and one that will be accelerated by emerging technologies:
"As the majority of the population in countries like the United States see that their children are unlikely to be better off than they were, there is a sense of frustration — exacerbated by the fact that the economy appears to be doing well, yet the benefits of that growth are going to the super rich. Meanwhile, authoritarian governments like China appear to be making significant reforms that result in greater access to resources for their citizens. This creates, among other things, a perception that democracies are unable to deliver for their citizens."
Go deeper: The threat from America.
3. Pakistan: The threat of a nuclear-armed terrorist state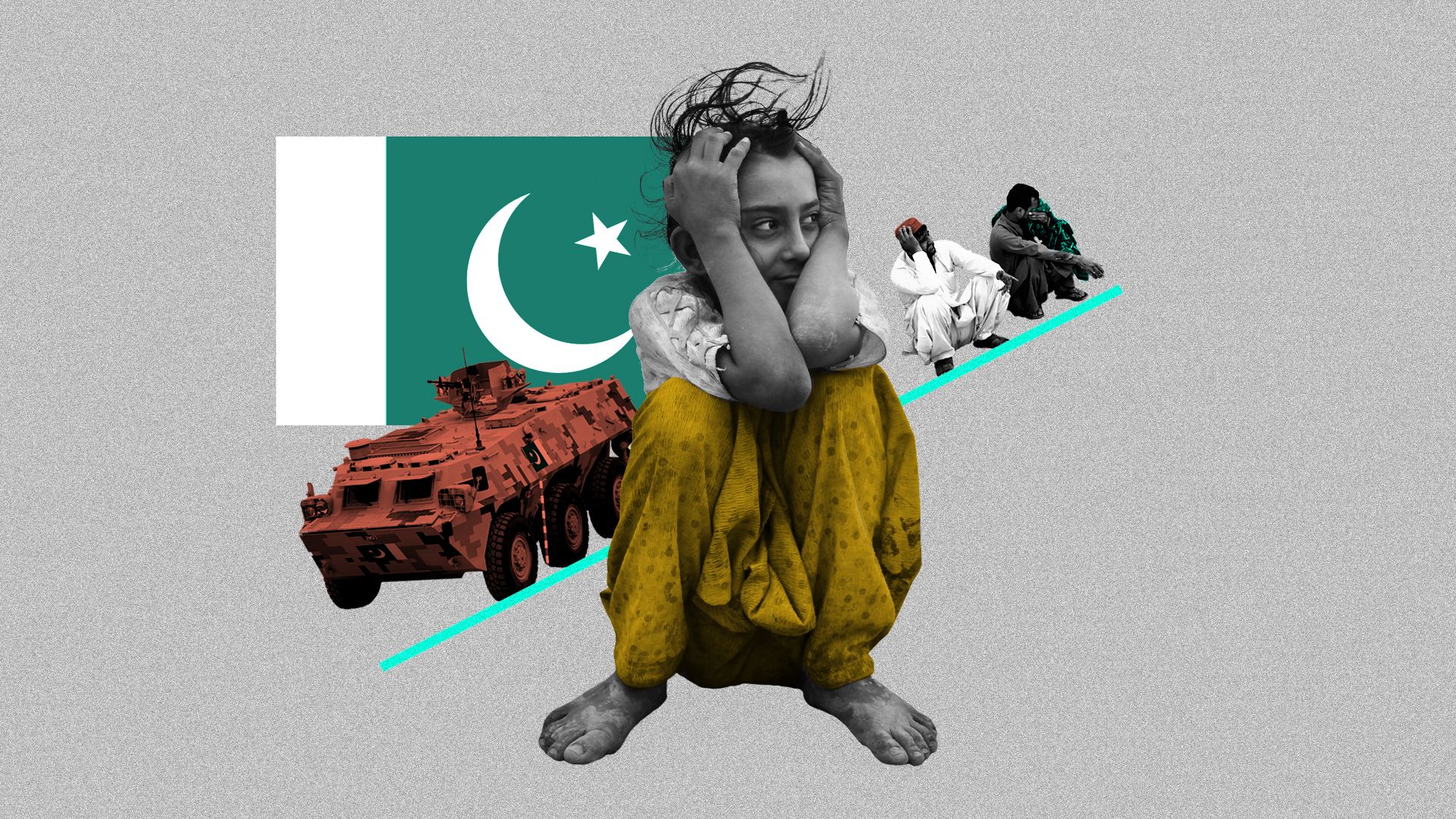 "Pakistan is the most dangerous country in the world — not this year, not next year, but certainly down the road," says Michael Morell, former acting CIA director.
Pakistan has the world's 5th largest population, 5th largest military and 6th largest nuclear arsenal. The danger begins, Morell says, with a dysfunctional economy and a rapidly growing population of young people without education or job prospects. Add to that a military that continues to call the shots as though war could break out at any moment.
"The main reason the military has a grip on decision-making is because of a long-held and now mistaken belief in Pakistan that India is an existential threat to Pakistan and that Islamabad must do everything it can to protect itself from that threat," he says.
"One of the areas in which this plays out is in Pakistan's support to jihadists — in short, its support to terrorists fighting India. That support bleeds over to extremists who want to overthrow the Pakistani state itself, including al-Qaeda and the Pakistani Taliban."
The bottom line: "This anti-state jihadist extremism is growing in Pakistan, creating the nightmare society down the road — an extremist government in Islamabad with nuclear weapons."
Bonus: How Pakistan became a global threat
Watch this Axios video, made especially for this global threats Deep Dive, for a look at how Pakistan became "the most dangerous country in the world," and where it might be heading.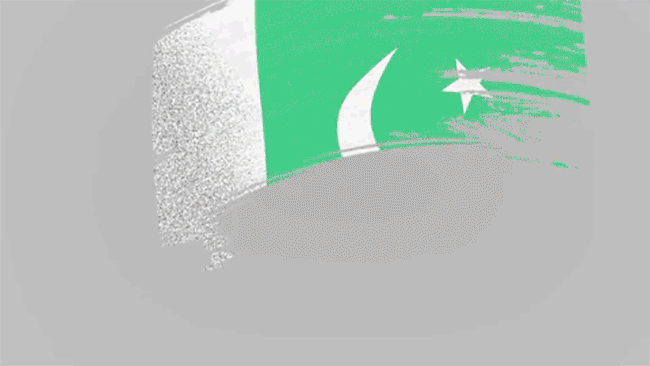 4. China: Greatest rival, growing threat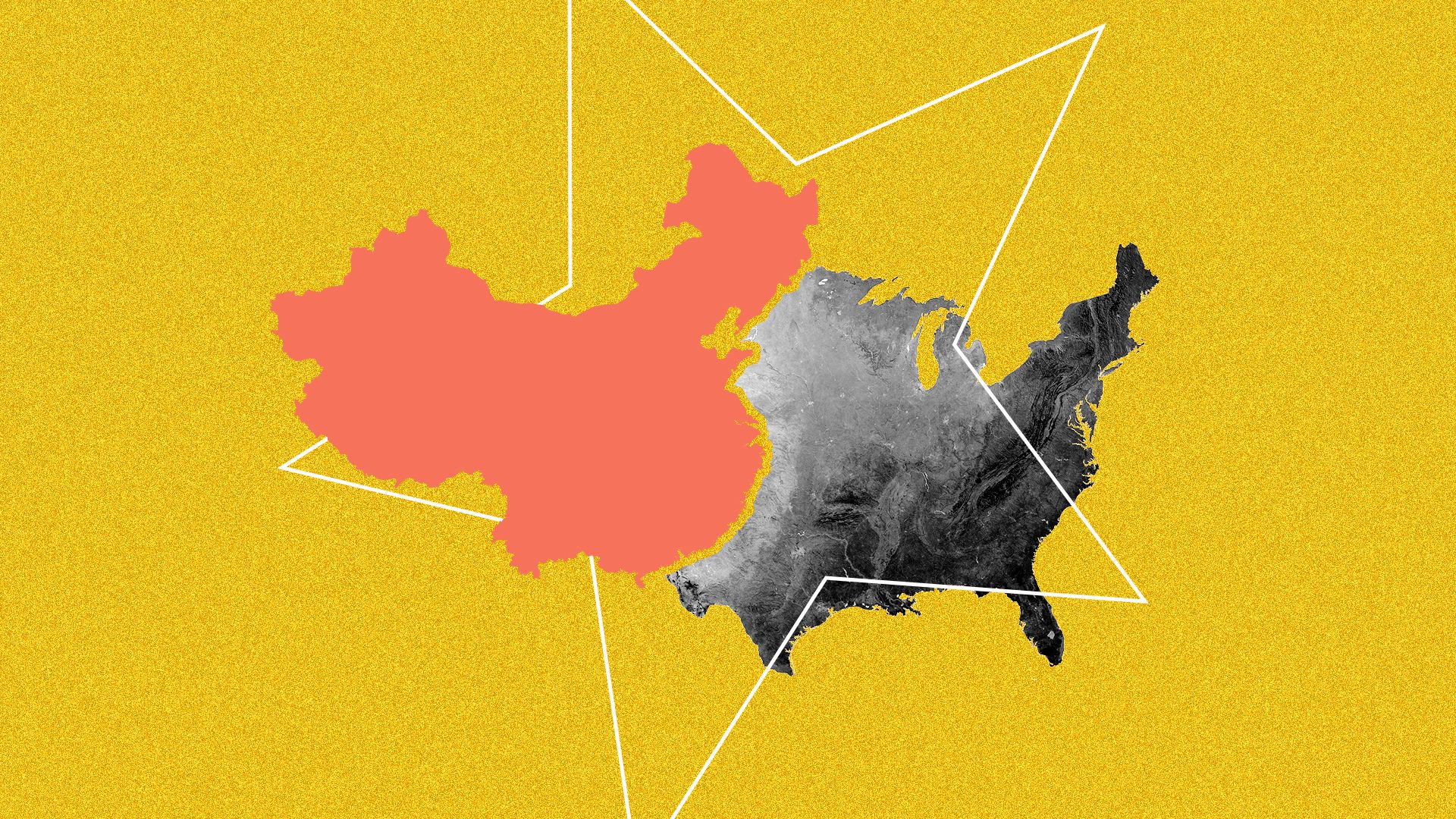 Several countries have the military and cyber tools to harm America. Some may even have the will to use them. But as former acting CIA director John McLaughlin puts it, "China is the one country that is clearly challenging the United States for global supremacy."
"Its challenge ranges across a wide field of power dynamics — from cyber to economics, to science and the military," he says. "It is fielding and implementing large transformational programs such at the 'One Belt, One Road' initiative that once evolved from U.S. leadership ... creating the fear that even close U.S. friends — all of whom have deep trade relationships with Beijing — will be pulled irresistibly into China's orbit."
It's not just a competition for trade and influence. China is developing military capabilities "that are specifically designed to deter and defeat the United States in a truly global competition, and it's pursuing victory on all fronts," says Sen. Tom Cotton (R-Ark.), who has been floated as a future CIA director.
"China is deploying anti-ship missiles on man-made islands in the South China Sea, meddling in U.S. negotiations with North Korea, propping up the Iranian regime, and taking an ever more menacing stance against Taiwan not because it's encircled, but because it's emboldened, and we should take notice," he says.
The bottom line: "China is the most formidable competitor we have faced in our history," Morell says, "And we, the U.S., have not figured out a strategic approach to dealing with it."
5. Climate change: A rising threat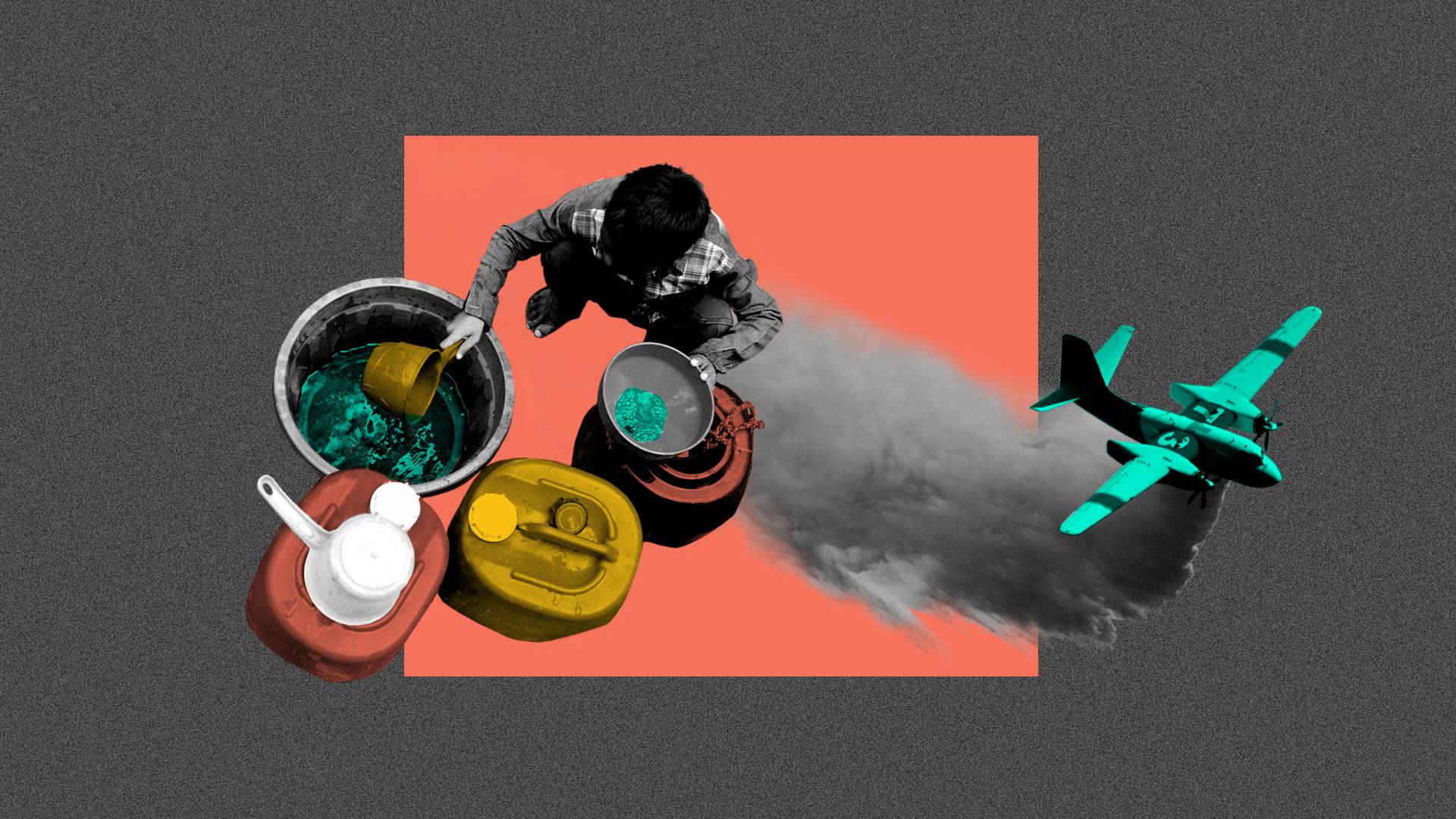 James Clapper, director of national intelligence under President Obama, cites "the range of issues that arise from climate change" as a national security threat not receiving sufficient attention:
"Half of the world's population will face water shortages by 2035, according to the U.N. More than 30 countries — half of which are in the Mideast — will experience extreme water stress by 2035."
"More than a third of the earth's soil, which produces 95% of the world's food supply, is already degraded, and that degradation will accelerate over the next 20 years, as the world's population increases. Soil degradation is already occurring at rates as much as 40 times faster than new soil formation."
"Sea level rises are accelerating, because of ice melt in the polar regions. At the current rate, the world's seas will be at least two feet higher by the end of the century. This has profound implications for the increasing trend toward population concentrations in megalopolises, which are concentrated in coastal regions."
The bottom line: "Climate change (like it or not, accept it or not) is going to have huge implications for global security. And we don't focus enough on it."
6. Pandemics: A fast-spreading threat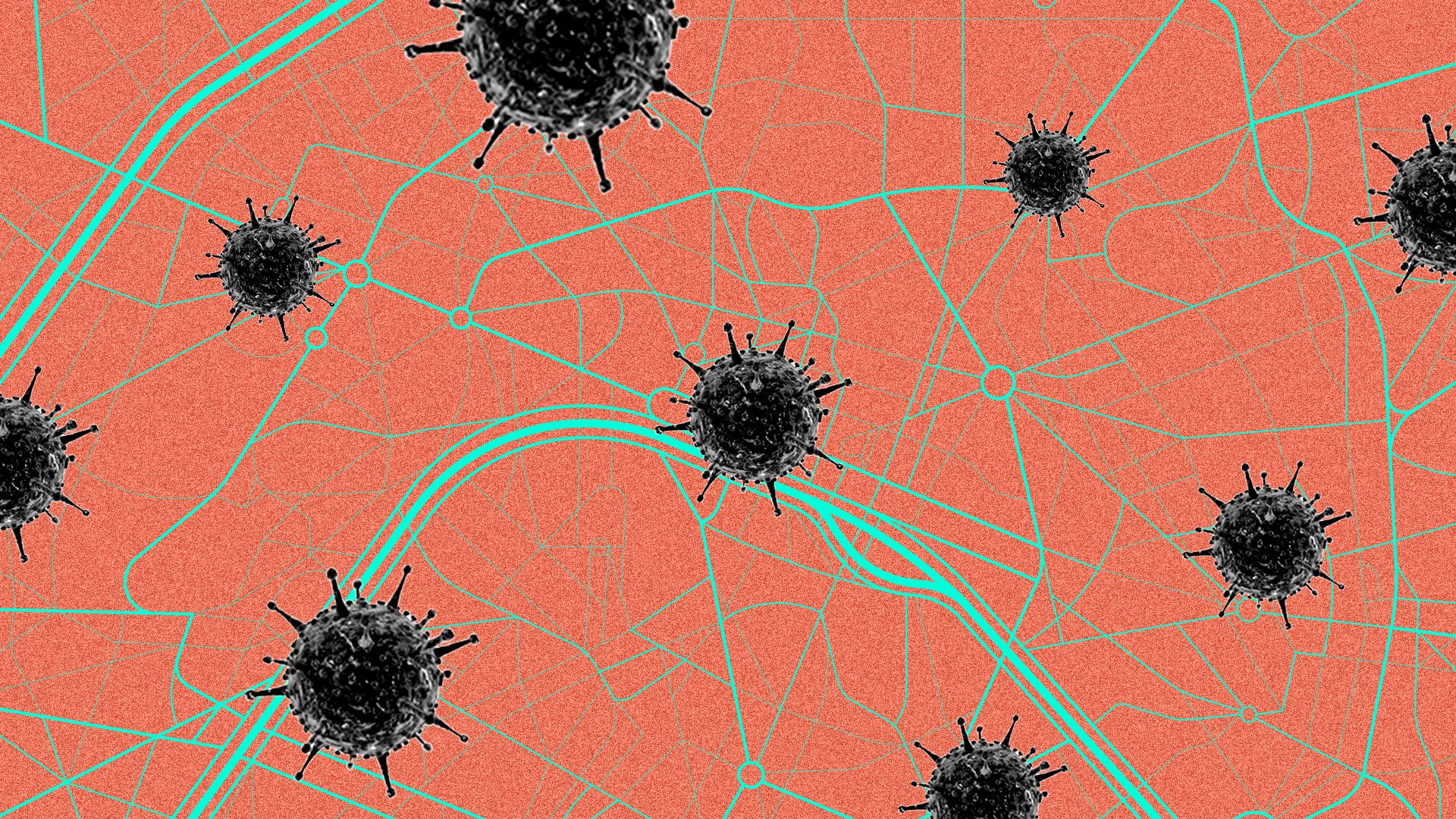 Not all security threats are born from bad intentions. U.S. and global leaders aren't paying nearly enough attention to the threat from infectious disease, contends Lisa Monaco, homeland security adviser to President Obama:
"As Homeland Security and Counterterrorism Advisor, I worried about bad actors doing something awful with a bomb, a piece of malware or a pathogen. But in the case of pandemics, the more likely scenario is not a bad guy with a bug, but a naturally occurring infectious disease like we saw with Ebola in 2014, or worse yet, a new strain of flu."
"Amazingly, in 2018 — the 100th anniversary of the Spanish flu that wiped out 50-100 million people worldwide — the World Economic Forum left this threat off its list of top 5 global risks and our own intelligence community left it off its latest Worldwide Threat Assessment." 
"Even though it's cheaper and easier to contain disease at its source rather than waiting for it to hop a ride on one of the millions of worldwide airline flights, the post-Ebola investments made to be sure we weren't caught flat-footed for the next public health crisis have been slashed."
Why it matters: "With rising populations, growing mega-cities, and rapid global travel that saw more than 1 billion international tourist arrivals in 2015 alone — a new strain of deadly flu will make 1918 look like a walk in the park." 
7. Russia: An old threat, made new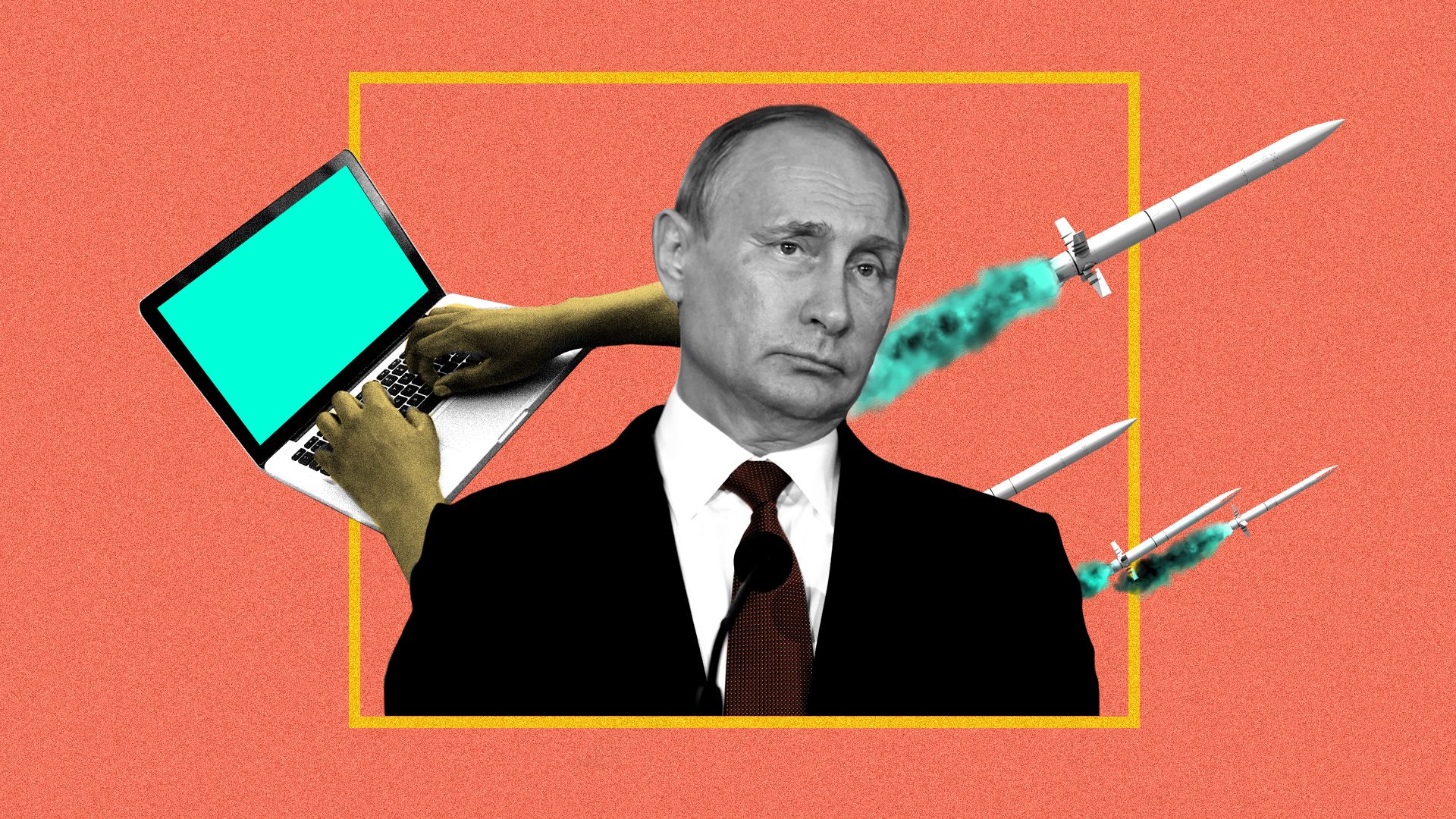 James Clapper, director of national intelligence under President Obama, says Russia is "the most pressing near-term threat to the U.S., for two reasons: its aggressive information operations campaign to undermine our basic system, and the modernization of its strategic nuclear arsenal."
Clapper told Axios in a recent interview that Russia is "bent on undermining our system any way they can," and will be as long as Vladimir Putin remains in power.
Sen. Tom Cotton cites Russia's "flagrant violations of its treaty commitments," including on nuclear weapons, as an issue that has flown under the radar despite "months of coverage of Russia's meddling in the 2016 election."
Michael Dempsey, the acting director of national intelligence in the first months of 2017, says Russia's election meddling and illegal annexation of Crimea point to a deeper threat:
"The erosion of existing international norms, and the international community's inability to establish new norms in such areas as cyber warfare, artificial intelligence, synthetic biology and autonomous weapons development."
"My main concern is that in the absence of agreed-upon norms in each of these areas, and without a vibrant Western alliance to rely on, the world could stumble into a crisis that it doesn't understand and is incapable of managing."
Go deeper: Cold War 2.0.
8. Terrorism: An urgent, shifting threat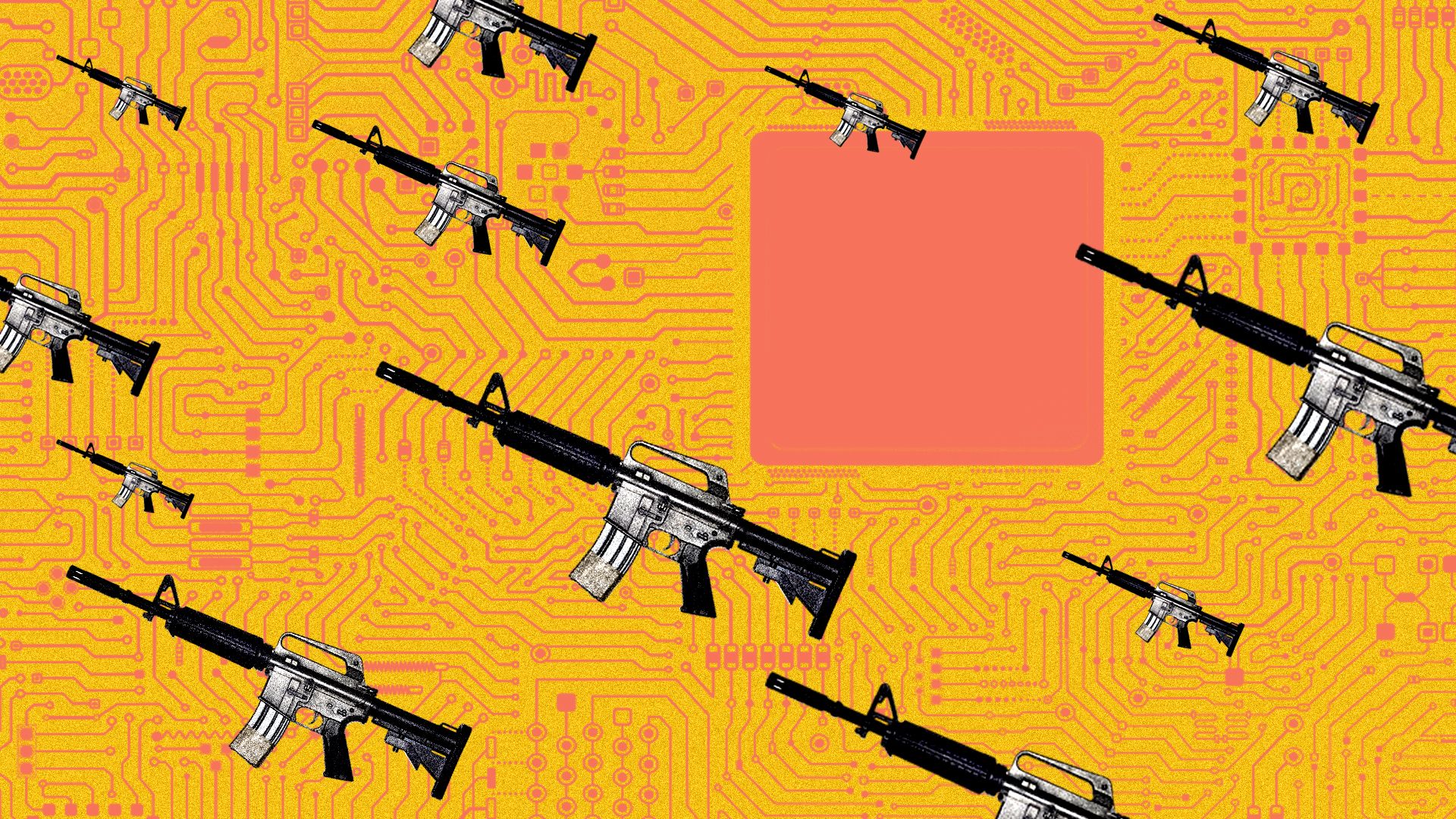 The risk of "the next 9/11" has been sufficiently reduced, but since 2001 it has become cheaper, faster and easier to carry out the types of attacks that continue to plague cities around the world.
David Cohen, former deputy CIA director, says the focus of terrorist groups is now "inspiring and radicalizing local actors to conduct smaller-scale attacks and providing them with web-based training and techniques to do so."
Three concerns: Radicalized ISIS fighters returning home, the recruitment value of "the perception that America is now at war with Islam," and "the rise of unregulated cryptocurrencies" that make it harder to block funding to terrorist groups.
"A sustained effort to weaken these organizations' ability to plan and conduct attacks against the 'far enemy' has largely succeeded," Cohen says, but the desire to carry out a "spectacular, large-scale attack" remains.
Go deeper: Dempsey on the enduring threat from ISIS.
9. North Korea: A threat in hibernation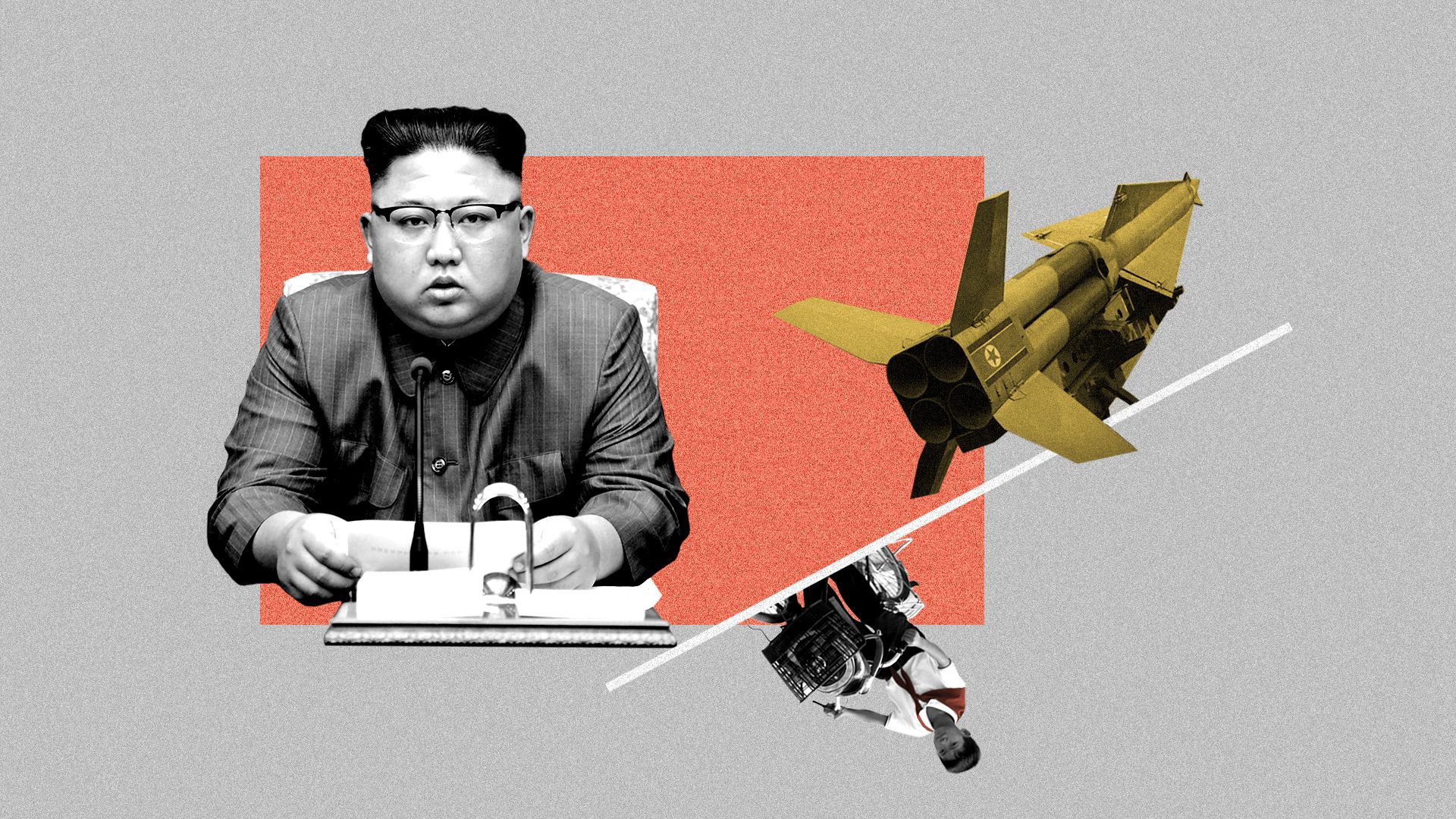 One year after President Trump's threats of "fire and fury," none of the experts we consulted cited North Korea as the top threat to national security. But while the imminent prospect of a missile exchange has subsided, things may not stay quiet for long.
Bruce Klingner, the CIA's former deputy division chief for Korea, says the best estimates are that North Korea has 30 or more nuclear weapons and hundreds of missiles, plus biological and chemical weapons.
North Korea was "a handful of months away" from being able to strike the U.S. with a nuclear weapon, according to an assessment from then-CIA Director Mike Pompeo. That was in January.
Klingner sees two paths back to fire and fury, and the fear of war: 1. North Korea could test a missile, or abandon negotiations. 2. Trump could react angrily if months go by with little progress, feeling he's been "betrayed" by Kim Jong-un.
The bottom line: "The capabilities have not changed, and we don't know if the intentions have," Klingner says.
10. Artificial intelligence: The threat of the future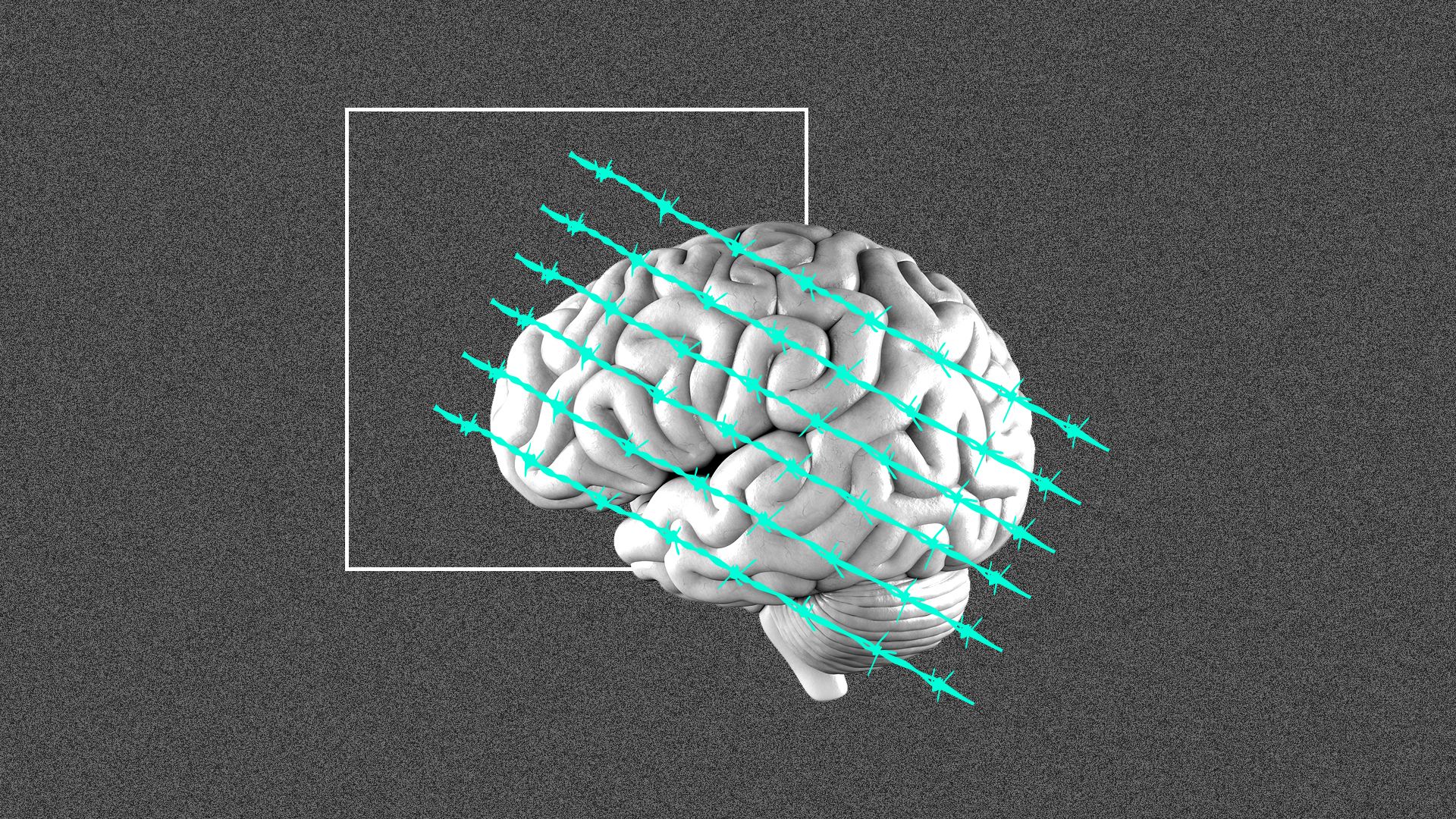 Multiple experts cited artificial intelligence as a force multiplier amplifying existing threats. Axios Future Editor Steve LeVine explains how AI creates a danger all its own:
For the U.S. and China, AI is the equivalent of the Cold War arms race. The security and political apparatus in both countries view dominating the AI future as both an economic and military imperative.
The reason is the nature of AI — a general-purpose technology that will spawn today-unknown industries and weapons classes. 
Once a country possesses a machine with human intelligence, it could have the capability to keep all rivals at bay in perpetuity.
But only China has made this a national strategic goal and put enormous sums behind getting there. The U.S. has yet to take this step, instead relying on private industry, in particular Silicon Valley giants like Google and Microsoft, to carry the country's interests.      
Thank you for joining us for this eye-opening tour of the world, from some of the best guides on the planet.