Good Wednesday morning ...
https://www.axios.com/newsletters/axios-am-2f635e54-6ede-4b6f-9ecd-1ad4cdf3e6a8.html?chunk=0#story0
1 big thing: Triggered Trump on warpath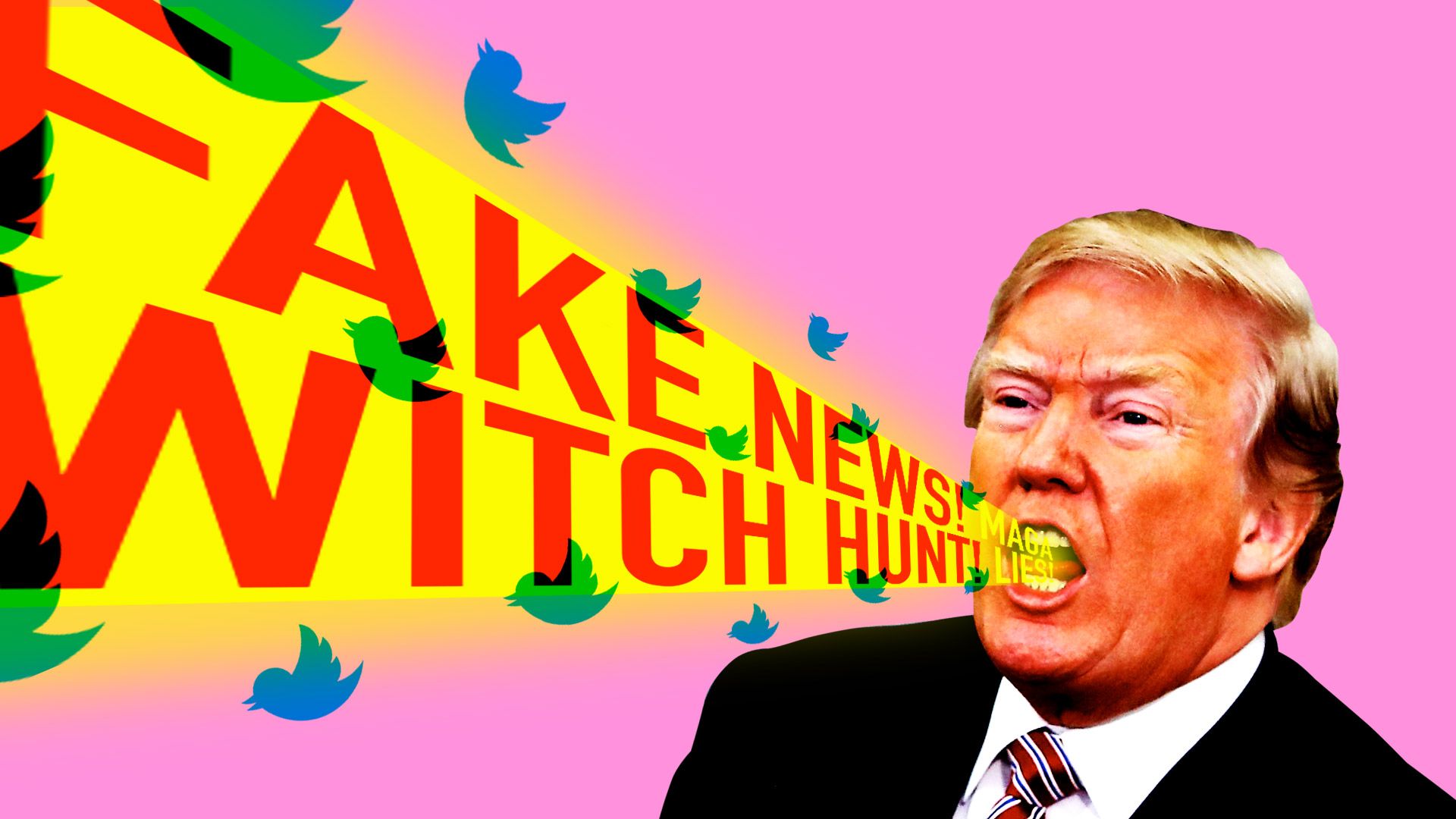 President Trump will be "triggered" by the bleak leaks about the extent and intrusiveness of Robert Mueller's investigation, and is likely to become more aggressive as he feels more threatened, sources close to the White House tell me.
"His instinct is always to be on the offensive," one source said. "This was a wake-up call to the president that will embolden him, in a lot of ways. As he sees this becoming more serious, his instinct is to punch back 10 times harder."
Mueller threatens subpoena: After the N.Y. Times' list of Mueller's four dozen questions for Trump, the WashPost reported last night that at a tense meeting in early March, Mueller told Trump lawyers that if he declined an interview, Mueller "could issue a subpoena for the president to appear before a grand jury."
Why it matters: "[T]he standoff could turn into a historic confrontation before the Supreme Court over a presidential subpoena."
The threat is vast: The questions (topics, really) stretch across Trump's campaign, the Republican convention, the transition and the first year of the administration.
Many of the questions include specific dates, reflecting the rich narrative Mueller has already assembled.
A source very close to Trump said: "For the average human, nothing scares them more than legal issues. He. Does. Not. Care. His whole adult life has been spent in litigation. He's not afraid of high-stakes legal stuff. … He's just going to start swinging and knock people's heads off."
This is likely to include further steps to try to discredit the investigation with his base, a strategy he has been blatantly pursuing for months.
Bob Bauer — a former White House counsel under President Clinton and now a New York University law professor — told me the Times list makes it plain that the risks are too high for Trump to submit to an interview.
"He is entirely unpredictable," Bauer said. "But I do not see him sustaining the hours of questioning he would face. And to some questions — such as his role in the Trump Tower matter and the fake press release he directed for Don Jr. — he seems unlikely to have good answers."
Furthermore, and one of the reasons the list is so threatening: Some of the questions have no safe answer.
A former U.S. attorney tells me how federal prosecutors approach such an interview: "For each of the questions, there is already an elaborate follow-up question tree, supported by marked exhibits ready to be presented to refresh Trump's recollection, impeach him, or otherwise test his credibility."
The former fed continued: "The question tree has a flow: 'If yes, then [follow up] down this branch. If no, then f/u down this branch. If maybe or non-responsive, then f/u down this branch.' This is what we do. And no one is better at it than Mueller."
Paul Rosenzweig, a former Whitewater prosecutor, told the N.Y. Times that with that many topics, "that's honestly a two-day interview. That's 12 hours of questioning."
Another complication: The Daily Beast's Betsy Woodruff pointed out on MSNBC that Mueller is likely to take the leak of the questions by the Trump team as a "betrayal of trust."
The bottom line: Based on my conversations with insiders, a Mueller interview of Trump is unlikely but not impossible.
https://www.axios.com/newsletters/axios-am-2f635e54-6ede-4b6f-9ecd-1ad4cdf3e6a8.html?chunk=1#story1
2. Exclusive: Facebook commits to civil rights audit, bias review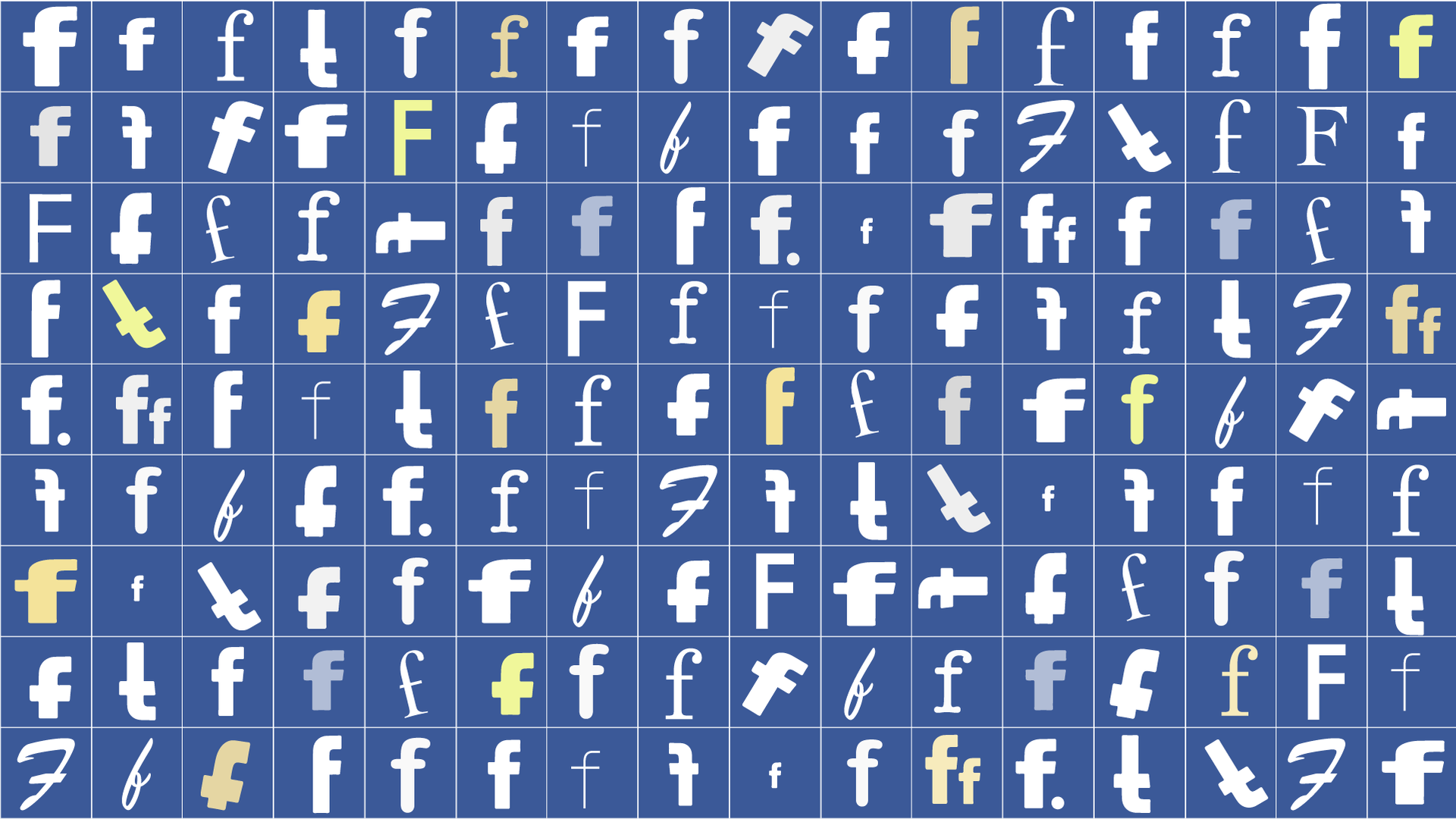 To address allegations of bias, Facebook is bringing in two outside advisors — one to conduct a legal audit of its impact on underrepresented communities and communities of color, and another to advise the company on potential bias against conservative voices, Axios' Sara Fischer scoops:
Why it matters: The efforts are happening in response to allegations that the tech giant censors conservative voices and discriminates against minority groups. Facebook hopes the independent audit and formal advising partnership will show it takes these issues very seriously.
The players:
The civil rights audit will be guided by Laura Murphy, a national civil liberties and civil rights leader who serves as the Director of the ACLU's Washington Legislative Office.
Relman, Dane & Colfax, a prominent law firm based in Washington, will carry out a comprehensive civil rights audit of Facebook's services and internal operations.
The conservative bias advising partnership will be led by former Arizona Republican Sen. Jon Kyl, along with his team at Covington and Burling, a Washington law firm.
https://www.axios.com/newsletters/axios-am-2f635e54-6ede-4b6f-9ecd-1ad4cdf3e6a8.html?chunk=2#story2
3. Top global risk factors: cyberwar, populism
Black swans ... "Cyberwarfare and populism are some of the top risks that could threaten global stability and financial markets in the years ahead, investors and policymakers warned at the annual Milken Institute Global Conference," Reuters' Anna Irrera reports from Beverly Hills:
Tom Barrack, "founder and executive chairman of Colony Northstar, said cybersecurity was his greatest concern because 'if the system itself is hacked or breaks or causes trauma, I am not sure what happens.'"
House Foreign Affairs Chair Ed Royce (R-Calif.) said "it's been many years since we've done anything effective" against "Russian weaponization of information."
Peter Mandelson, a former European trade commissioner and British Labour minister: "My black swan is politics, politics in the West, which is getting bust ... And bust politics ... generates populist nationalist pressures on government and regulators, draws them more into the economy."
The bottom line (this was true at Davos, too): "Ironically, the mood was so positive that some speakers worried about excessive optimism."
https://www.axios.com/newsletters/axios-am-2f635e54-6ede-4b6f-9ecd-1ad4cdf3e6a8.html?chunk=3#story3
4. Pic du jour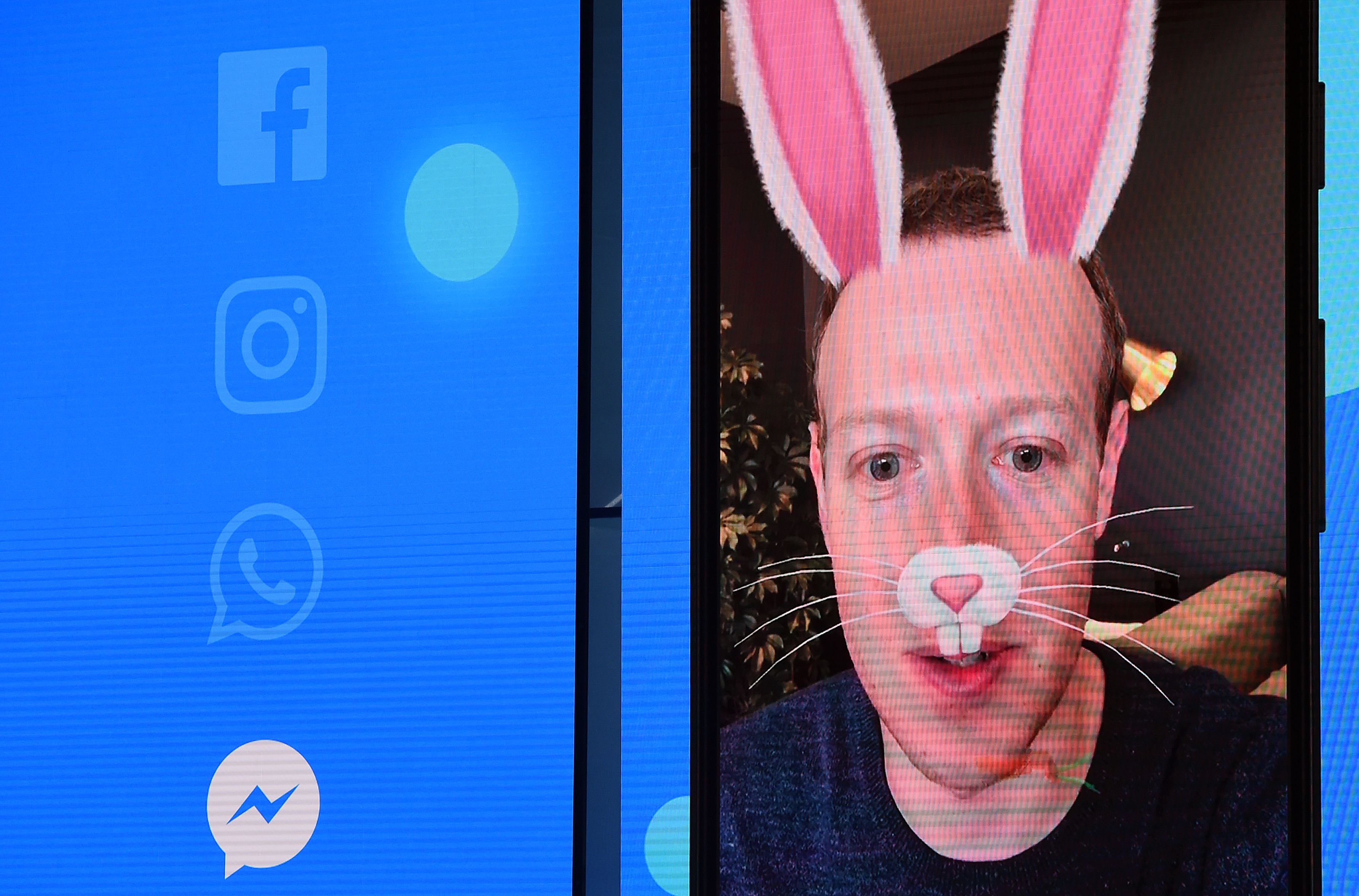 Josh Edelson/AFP/Getty Images
Mark Zuckerberg, announcing a Facebook dating feature, is seen on-screen with digital bunny ears during Facebook's annual F8 developer conference in San Jose.
https://www.axios.com/newsletters/axios-am-2f635e54-6ede-4b6f-9ecd-1ad4cdf3e6a8.html?chunk=4#story4
5. Entertainment execs tout "buckets" of money
"Entertainment industry heavyweights made an upbeat case for their business at the Milken Institute Global Conference in Beverly Hills, despite fast-growing competition from online video networks such as Netflix and Amazon.com," the L.A. Times' Ryan Faughnder reports.
MGM Television President Mark Burnett — whose company produces "Survivor," "The Voice" and "The Handmaid's Tale" — said "buckets" of money await companies that make movies and TV shows that strike a chord with audiences:
"Basically, if you're not a hit maker in what we do, you're in big trouble ... Once you have something that emotionally connects … money is falling from the sky, globally ... That money is falling into our buckets, if we have the most connective content in the world."
The big trend: "Streaming platforms are providing more outlets for hit shows ... 'The Handmaid's Tale' ... found a large audience on Hulu."
"Rival Netflix ... is spending billions of dollars a year on original movies and shows and has aggressively pursued global distribution rights for content."
https://www.axios.com/newsletters/axios-am-2f635e54-6ede-4b6f-9ecd-1ad4cdf3e6a8.html?chunk=5#story5
6. Seniors are health care industry's gold rush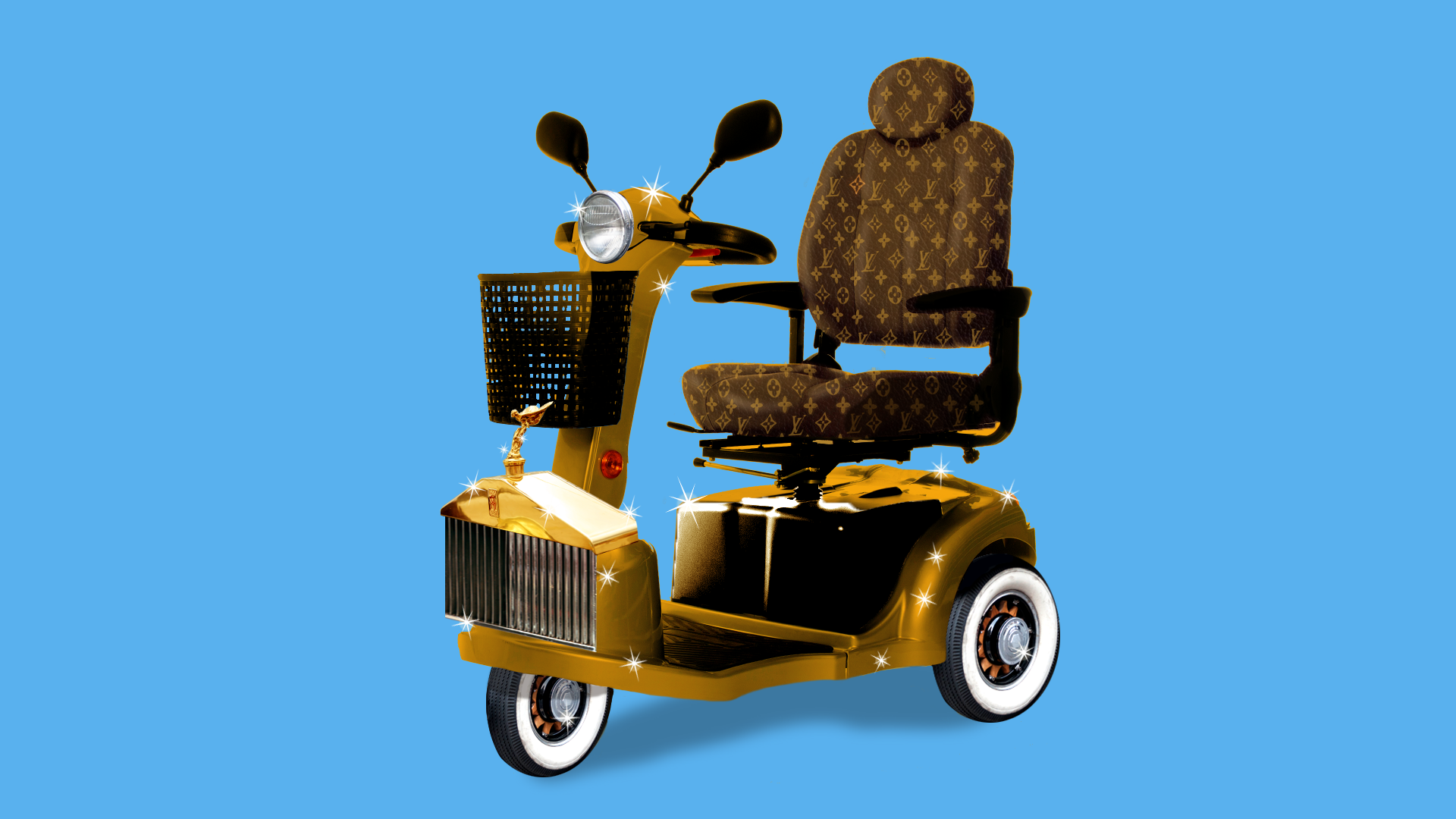 Health care companies are rushing to buy or invest in areas that focus on the elderly population, as baby boomers are reaching an age when they require more health care services, per Axios health care business reporter Bob Herman:
The big picture: More of the nation's health care spending is going toward government programs, especially Medicare and Medicaid, so the industry is naturally running to where the dollars will be. But that doesn't guarantee seniors will get better care.
Driving the news: Companies are investing in seniors in a few ways, many of which involve home health, assisted living, nursing homes, hospice and drugs.
https://www.axios.com/newsletters/axios-am-2f635e54-6ede-4b6f-9ecd-1ad4cdf3e6a8.html?chunk=6#story6
7. Stat du jour
Republicans still running against Hillary: Nearly 13,000 TV commercials from Jan. 1 through April 24 mentioned or showed a photo of Clinton, according to data compiled for USA Today by Kantar Media's Campaign Media Analysis Group. 
In Ohio, more than 5,000 TV commercials this year have mentioned Clinton, all in the state's GOP primary for governor.
https://www.axios.com/newsletters/axios-am-2f635e54-6ede-4b6f-9ecd-1ad4cdf3e6a8.html?chunk=7#story7
8. Pelosi: "I have no intention of walking away from that table"
House Democratic Leader Nancy Pelosi, in Boston for a Democratic fund-raiser, tells Globe reporters and editors:
"We will win. I will run for speaker. I feel confident about it. And my members do, too ... It's important that it not be five white guys at the table, no offense [top two House and Senate leaders, plus president] ... I have no intention of walking away from that table."
https://www.axios.com/newsletters/axios-am-2f635e54-6ede-4b6f-9ecd-1ad4cdf3e6a8.html?chunk=8#story8
9. Corporate trends: the oversharing CEO
"Now Emoting in the Corner Office ... Leaders open up about hopes, fears and arguments with mom; uncomfortable for some, but builds trust" — Wall Street Journal A-hed by Rachel Feintzeig (illustrated on the front page with a box of tissues):
"CEOs have long led with swagger, preaching about their successes and keeping their insecurities, failings and intimate moments out of public view. Now, in some offices, the image of the polished boss is starting to fade as chiefs find that baring it all — even the bad stuff — can be good for business."
"When leaders recount emotional dreams, ... it can breed loyalty and engender collaboration, some CEOs say."
"But not everyone wants to work for an oversharer. And in an era of heightened sensitivity and concerns about workplace behavior, some bosses may be inclined to share less."
https://www.axios.com/newsletters/axios-am-2f635e54-6ede-4b6f-9ecd-1ad4cdf3e6a8.html?chunk=9#story9
10. 1 Fortnite thing
Adolescent health ... "Parenting the Fortnite Addict," by Dr. Lisa Damour, a psychologist writing for N.Y. Times Well:
"Fortnite: Battle Royale," which began a new season yesterday, generated $223 million in March.
"Like a cross between Minecraft and the Hunger Games, Fortnite drops 100 competitors on an island and requires them to scavenge for weapons and other resources, build defensive structures and vanquish opponents in a quest to become the last player standing."
Why it matters: It is built to be addictive!
"Fortnite incorporates much of what game

designers know

about how to ensure a captive audience. ... [I]t .... includes stealth habit-forming features, such as an element of luck that keeps players coming back for more."
"When players learn how to survive longer into the game, they may likewise be drawn in by the powerful '

near miss'

phenomenon. Instead of feeling as if they've lost, players may feel as if they nearly won."
How to help your player:
"Davida Pines of Waban, Mass., and her 14-year-old son, Noah, found that a hard stop didn't work because, as Noah explained to his mother, 'pulling out with no warning is like leaving a soccer game or another team sport just when the team might need you most.'"
"They now agree on a rough period of time for playing. At a certain point, Dr. Pines alerts Noah that he's on his last game, knowing that a single game can take less than a minute for a gamer ambushed by an adversary who quickly finds a rifle, or not more than 20 minutes for the competitor who wins."
"Though Fortnite is free, participants have the option of purchasing costumes known as 'skins' to customize the look of their combatant. Parents of players who are jonesing for a skin might consider offering to buy one as a reward for a period of good compliance with the household technology rules."