Axios AM
November 18, 2021
Good morning ... Thursday already. Smart Brevity™ count: 1,183 words ... 4½ minutes. Edited by Zachary Basu.
🍼 At 12:30 p.m. today, please join Axios' Erica Pandey for a virtual event on how employers can support caregivers. Register here.
1 big thing: COVID alarm for holiday
Coronavirus cases are rising, nationally and in most states — an ominous trend heading into the week of Thanksgiving, Axios' Caitlin Owens and Kavya Beheraj report.
Two-thirds of Americans plan Thanksgiving gatherings that resemble their pre-pandemic festivities, according to Monmouth University polling. But as cases rise, travel and indoor celebrations will put the millions of unvaccinated Americans at risk.
The intrigue: Holiday gatherings and wintertime have been on the Biden administration's mind for months, and factored into the White House's initial plan to make boosters widely available in September, one senior Biden administration official said.
"We knew we wanted to be ahead of this. Why do you think we were pushing?" the official said.
But the FDA and the CDC initially authorized boosters only for smaller, high-risk groups, arguing there wasn't enough data to support broader eligibility. They're expected to begin opening the shots up to all adults as early as today, but only so many people can get their shots in less than a week.
Where it stands: Only 59% of Americans are fully vaccinated, according to the CDC.
Just 37% of adults 65 and older have gotten a booster dose, leaving millions of older Americans vulnerable to more severe breakthrough infections.
10% of children ages 5 to 11 have received a dose — an impressive number given that the vaccines were only authorized for that age group this month, but still a small percentage.
Rapid tests can be a useful tool ahead of travel and gatherings, but they're often in short supply and hard to find.
What's happening: Cases rose by 20% over the last two weeks, and increases were particularly sharp in some parts of the Upper Midwest and New England.
Daily deaths dropped by 13%. But the virus is still killing more than 1,000 Americans per day, on average.
The bottom line: "This virus is doing what this virus does," said Michael Osterholm, director of the Center for Infectious Disease Research and Policy. "We don't understand why surges start, we don't understand why they end."
2. CEOs join Great Resignation
CEOs, like their staffs, delayed job-quitting plans in the chaos of 2020. Now they're making up for lost time, Axios business editor Kate Marino writes from a report out today from executive search firm Heidrick & Struggles.
Why it matters: The latest class of CEOs will help lead the world through a host of thorny modern issues — cybersecurity, sustainability and digital transformation.
In the first half of 2021, 76 CEOs were appointed at the 1,095 largest public companies from 14 countries. That's a record for any six-month period since the report's authors began tracking.
The findings: The new top leaders are more likely than their predecessors to be women, and from countries other than where the company is headquartered.
They're also more likely to have experience beyond the traditional CFO and COO feeder roles, in a sign that boards are willing to expand the definition of what qualifies a candidate for the role.
3. Crypto goes Hollywood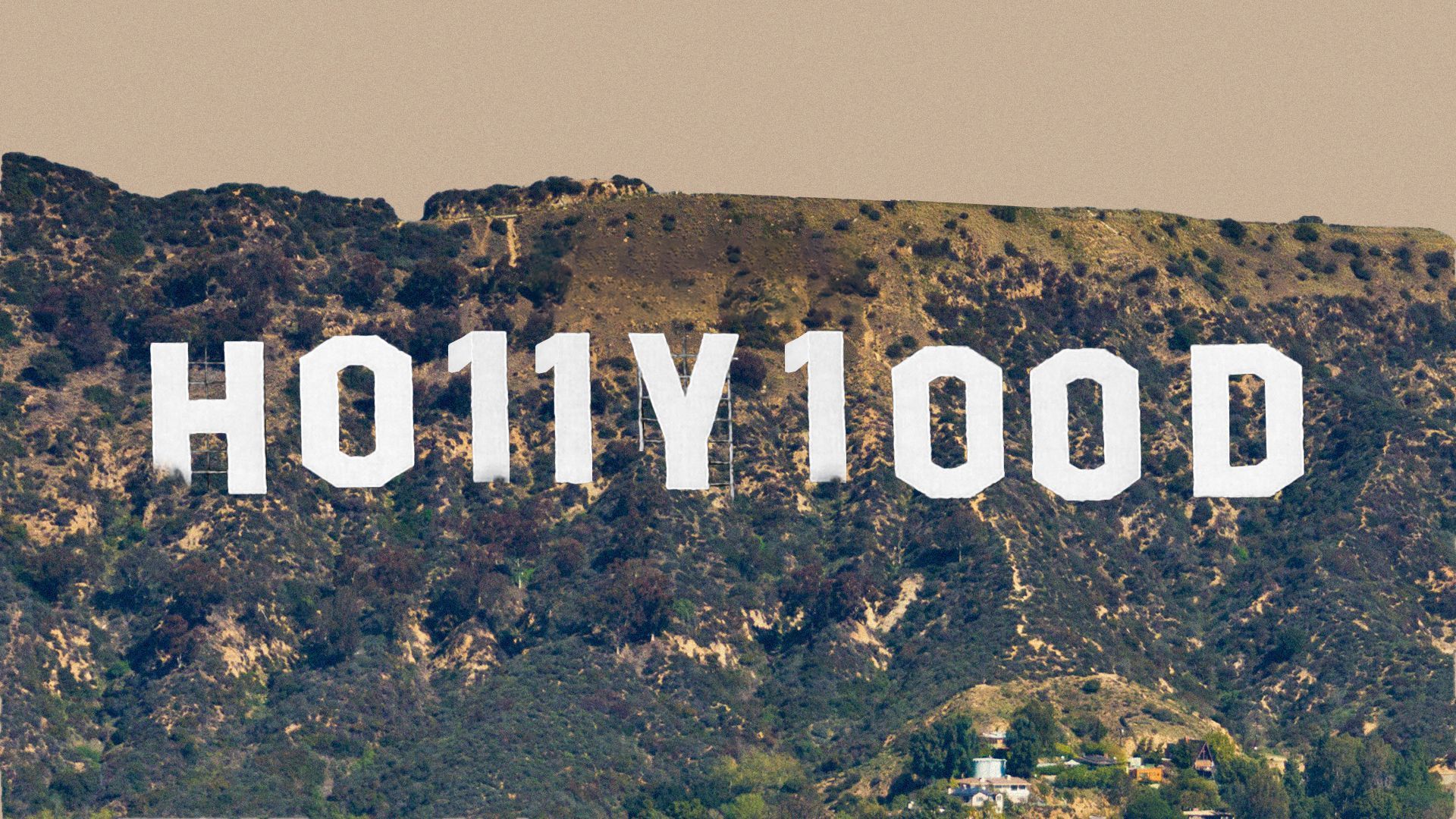 Crypto has gone Hollywood, and vice versa, with the two industries deepening their financial and strategic ties, Axios' Sara Fischer and Dan Primack report.
For crypto, these partnerships are about building brand awareness. For entertainers and entertainment companies, it's about fear of missing out on the next big thing.
As we told you yesterday, the Staples Center in L.A. will be renamed Crypto.com Arena, via a 20-year naming rights deal valued north of $700 million. Expect in-stadium synergies, including around NFTs.
This comes after a slew of actors, athletes, musicians and influencers have invested in crypto companies, often becoming official or de facto spokespeople. Others are peddling NFTs.
Some want to get in early on an emerging technology that could revolutionize their industries, unlike the original social media revolution in which most of the profit stayed in Silicon Valley.
"Ashton Kutcher made a ton of money by getting in early on Twitter, but he was kind of alone," a crypto insider told Axios. "Lots of people in Hollywood want to make sure they don't make that mistake again."
Major Hollywood studios — ViacomCBS, Lionsgate and Warner Bros — have introduced NFT drops around big shows and films.
Hollywood agencies, including WME and CAA, have professionals focused on the NFT and broader crypto spaces.
The bottom line: Each side is shining a spotlight on the other.
4. Pics of the day: Joe takes the wheel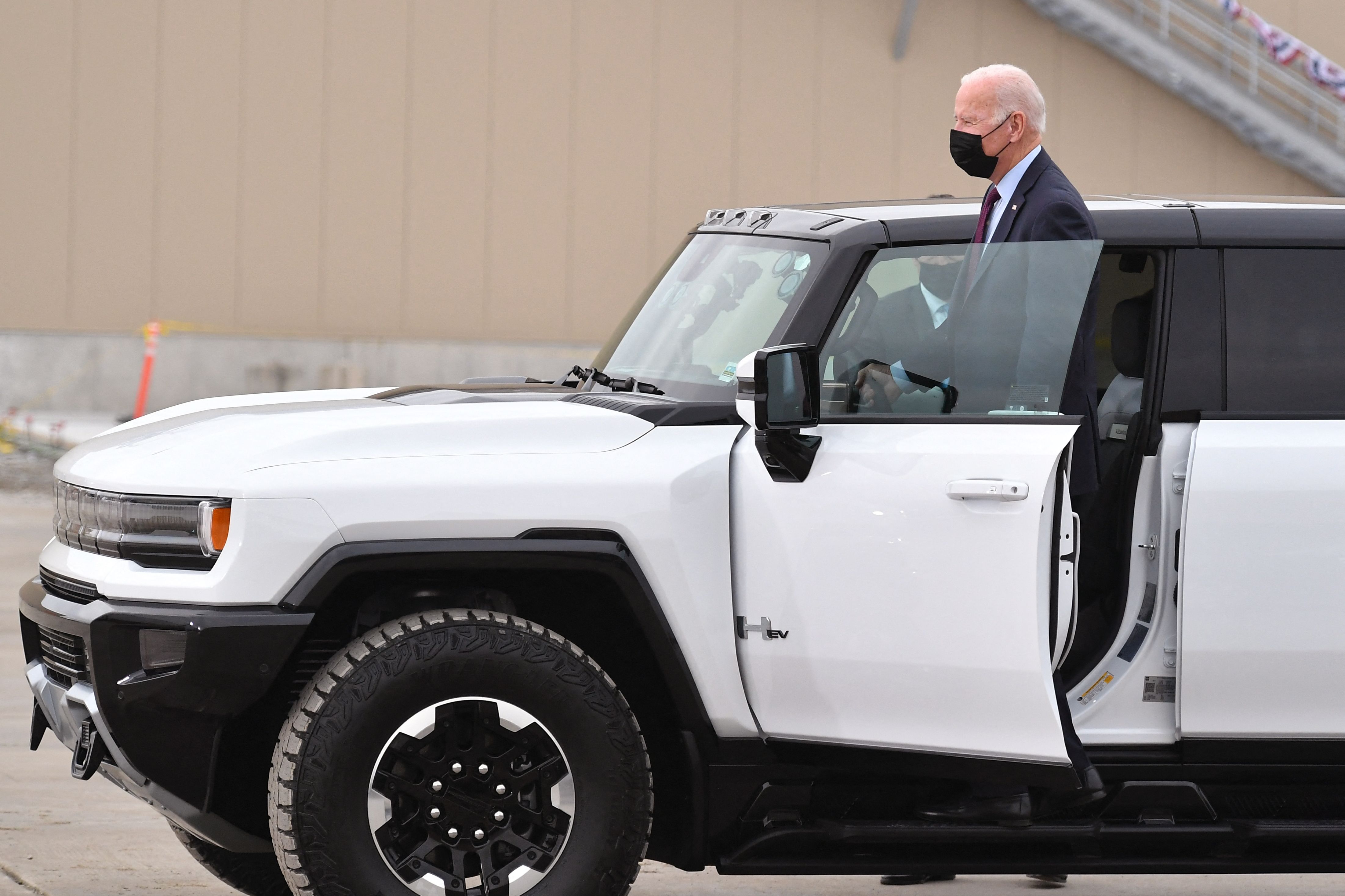 President Biden test drives an electric GMC Hummer as he tours the GM Factory ZERO electric-vehicle assembly plant in Detroit yesterday.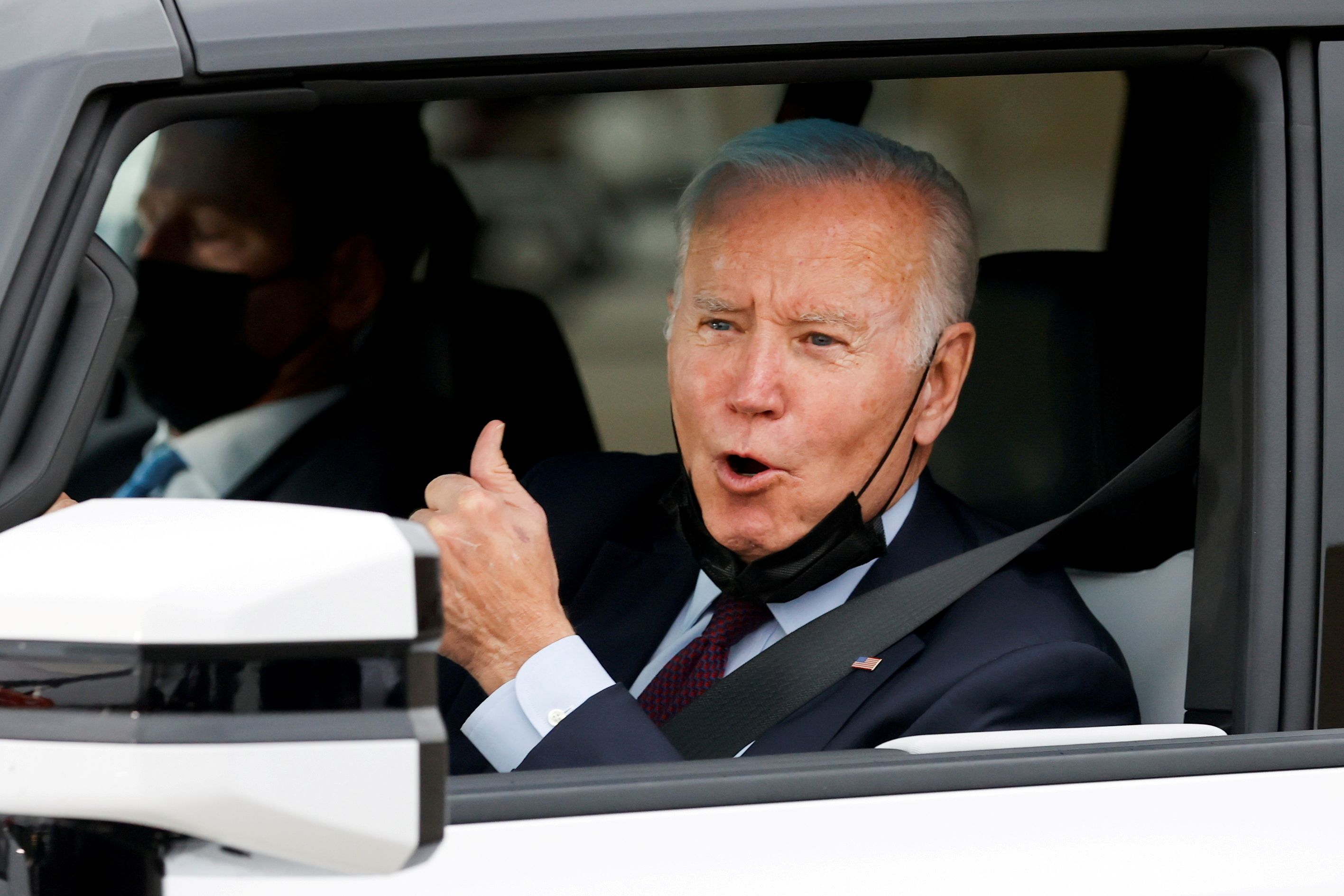 "God, it's good to be back in Detroit," Biden said. "And that Hummer is one hell of a vehicle, man. ... Have a 1967 Corvette that I got as a wedding gift when my deceased wife and I got married. My dad could afford the payments. He couldn't afford to buy it."
"I thought that was the hell's bells, man. 327/350, 0 to 60 in 5.3 seconds. This truck — three times heavier, 0 to 60 in 3 seconds."
5. Charted: Dems' flight risk
With Democrats expected to lose the House majority in next year's midterms, exits are accelerating.
A surprise this week: Rep. Jackie Speier, 71, a Speaker Pelosi ally who has represented San Francisco since 2008, announced her retirement by video, saying it's "time for me to come home." (L.A. Times)
6. Youngkin: GOP can "own" education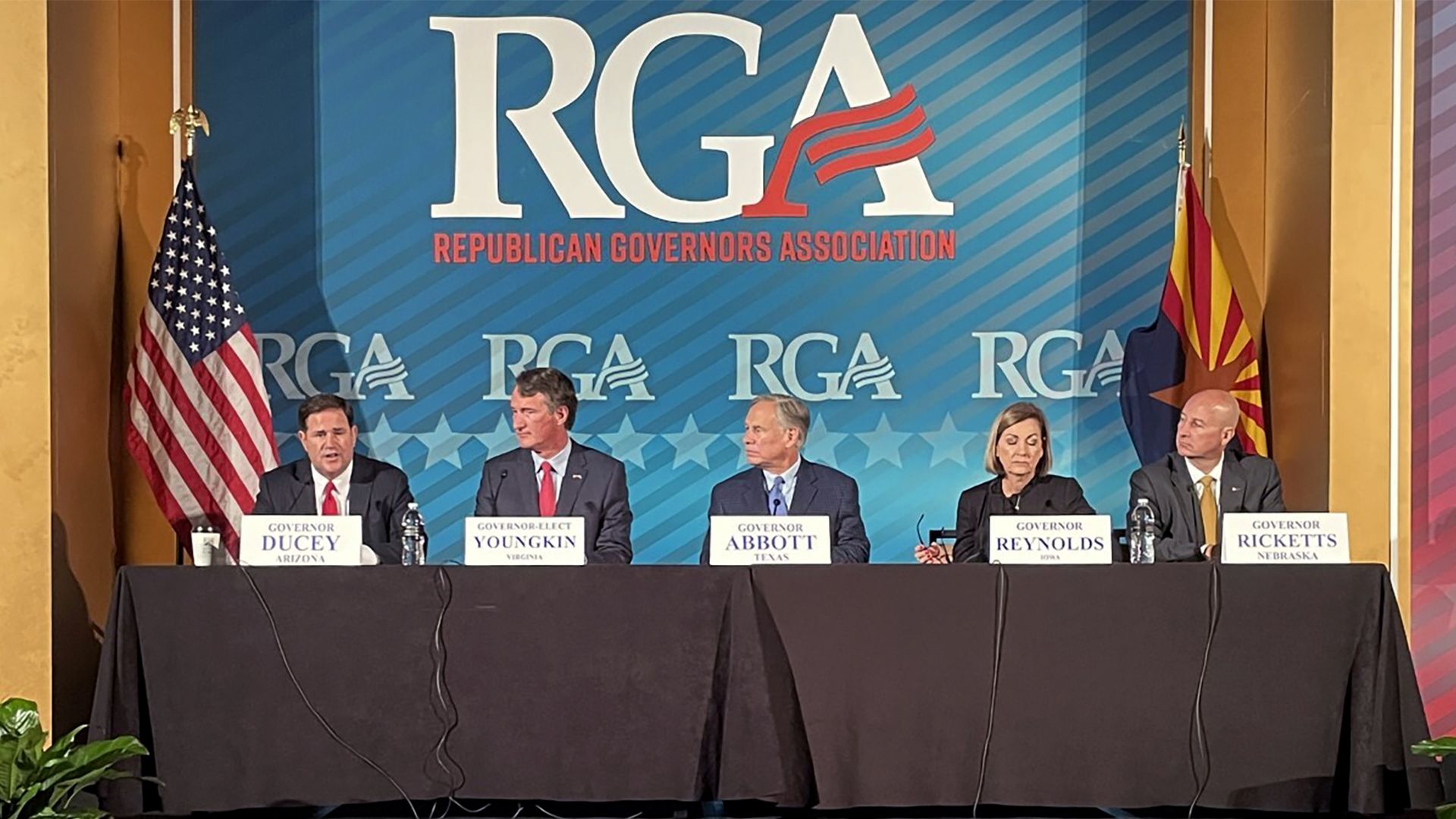 Virginia Gov.-elect Glenn Youngkin told the Republican Governors Association annual meeting in Phoenix yesterday that his race shows the party a winning path on education, AP reports.
Why it matters: Youngkin admitted it's an issue where the GOP has "historically been a bit on our heels."
"The polls kept telling us that education was the seventh or eighth or ninth most important issue," Youngkin said. "Let me tell you: It is the top issue right now. And Republicans across the country can own this topic."
7. Mapped: U.S. sets overdose record
A record number of people in the U.S. died from drug overdoses in the 12 months ending in April, according to new CDC data.
It's roughly a 28% increase over the same time period a year earlier.
What's happening: Greater prevalence of synthetic opioids, specifically fentanyl — and the social and economic disruptions set off by the pandemic — are believed to be the cause, Axios' Jacob Knutson writes.
8. 1 for the road: Starbucks-Amazon blend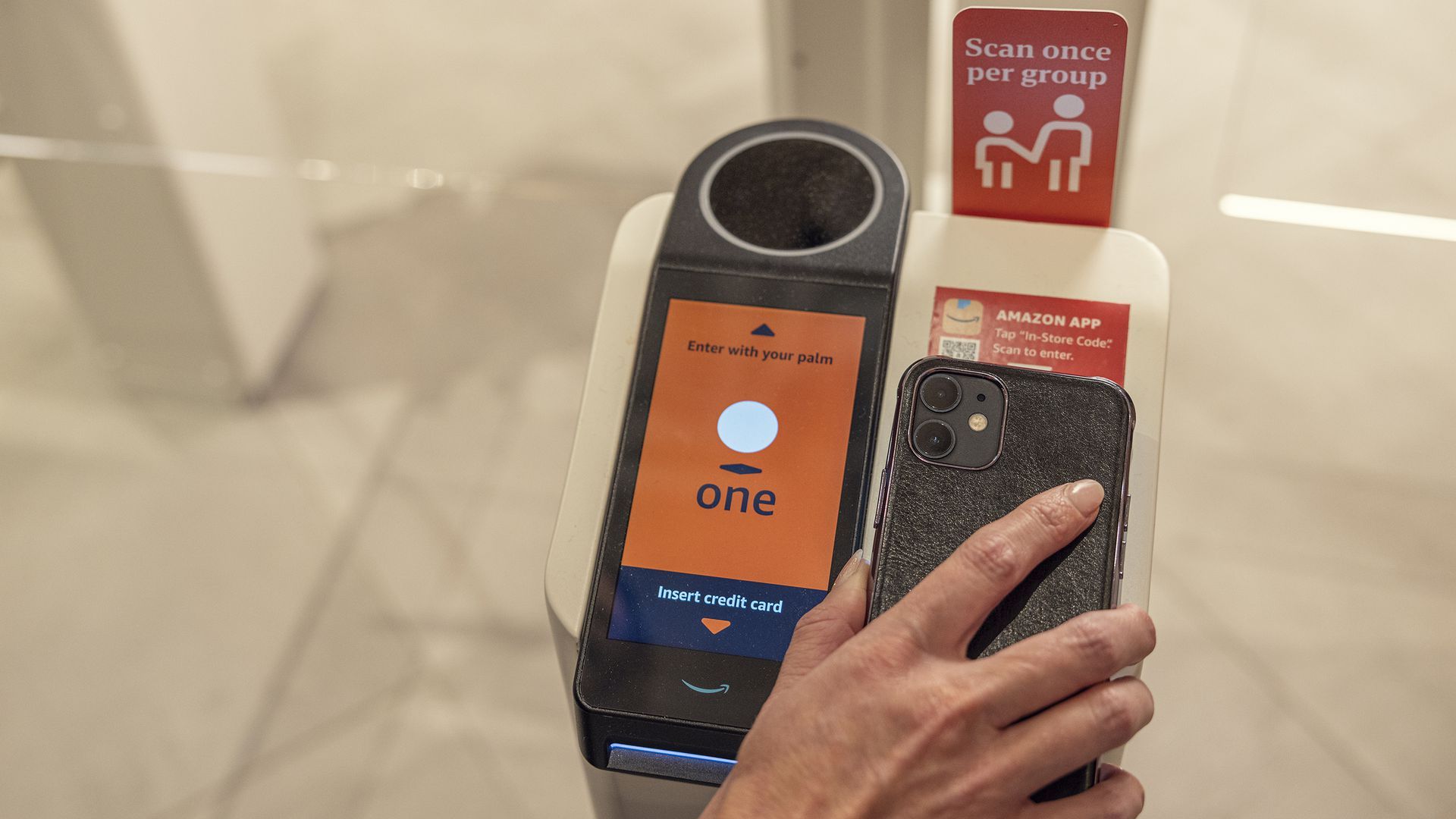 Opening today in Manhattan, on 59th between Park and Lexington:
A combined Starbucks Pickup and Amazon Go market (fresh salads and sandwiches) uses the Starbucks app's order-ahead feature + Amazon Go's Just Walk Out technology.
But there are still baristas.
How Amazon Go works: "[A]nything customers take off the shelf is automatically added to their virtual cart. Anything they put back on the shelf comes out of their virtual cart. ... After the customer leaves the Amazon Go market, their card will be charged," Starbucks says.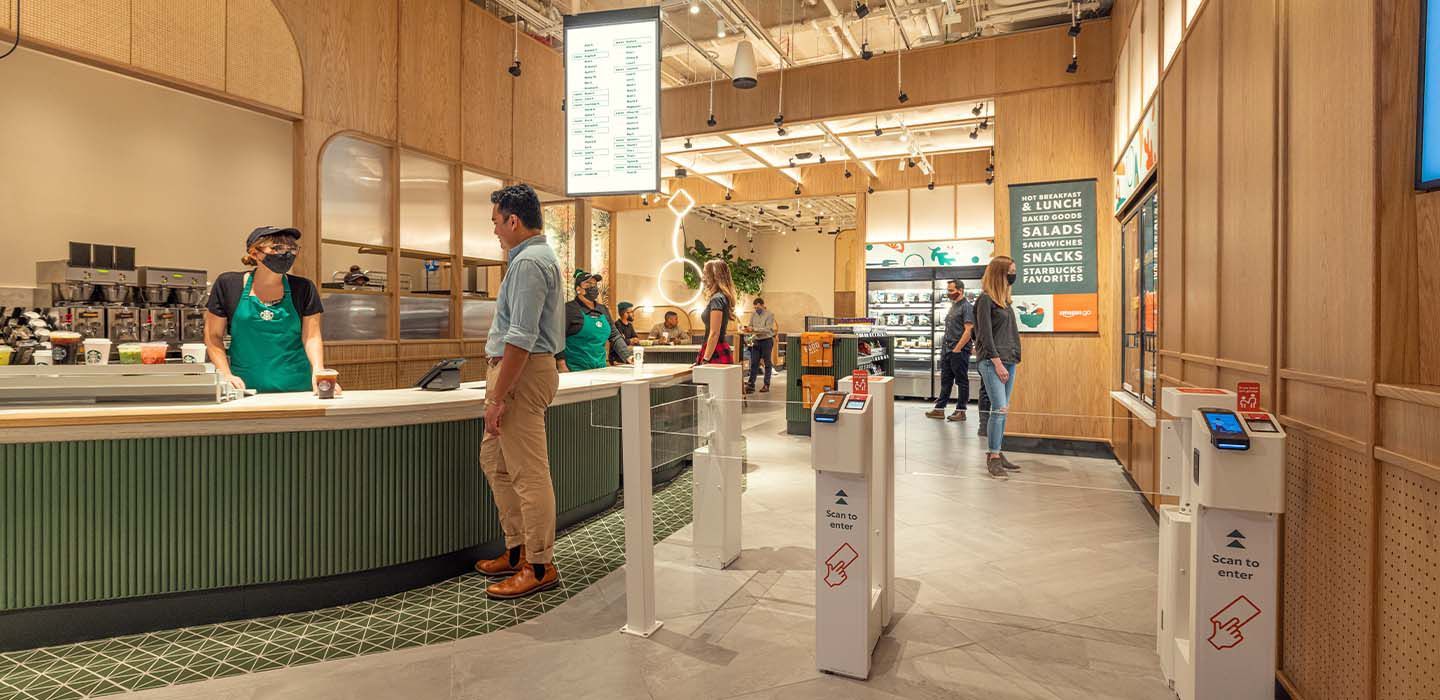 📬 Was this email forwarded to you? Sign up here for your own copy of Axios AM and Axios PM.