Axios AM
August 09, 2022
🗳️ Good Tuesday morning. It's primary day in Wisconsin, Minnesota, Vermont and Connecticut.
Smart Brevity™ count: 1,496 words ... 5½ mins. Edited by Noah Bressner.
1 big thing: Unprecedented, historic escalation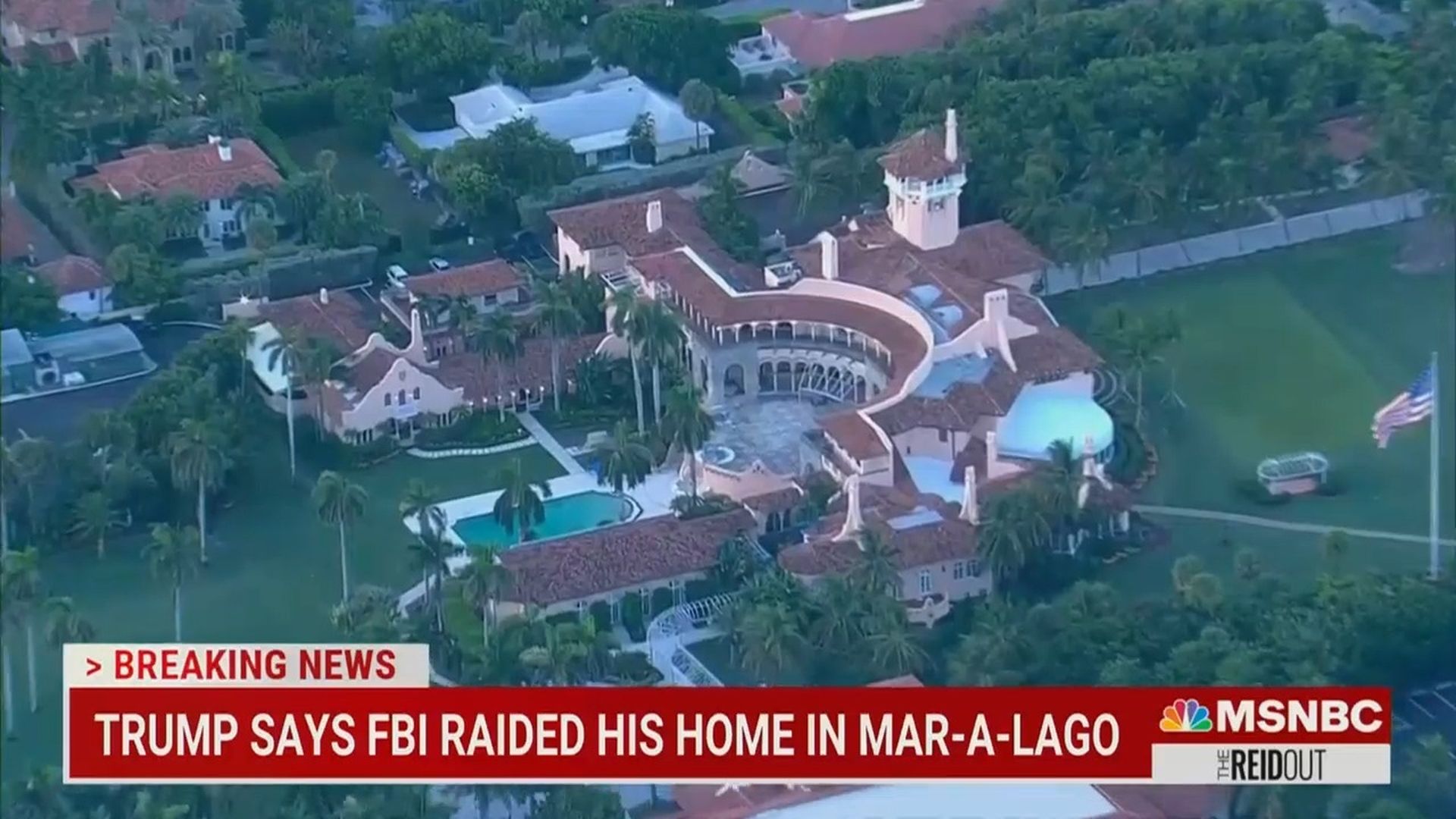 Hours after the FBI searched former President Trump's Mar-a-Lago home, his supporters gathered outside in an impromptu rally: Trump flags flew, pickups roared and "We're Not Gonna Take It" blared.
Why it matters: Trump and the American right mobilized to use the raid as a symbol of government overreach and "political persecution," with a speed, fury and ferocity not seen since he left office.
The FBI and Justice Department have said nothing official about what happened. Republicans instantly moved to portray the raid as President Biden trying to hurt a potential 2024 opponent.
The conservative National Review said: "[T]he idea that a law enforcement organization under a sitting president would raid the home of his predecessor, opponent in the previous election, and potential opponent in the next election, has no close parallel in American history."
Catch up quick: With Trump in Manhattan, the FBI raided Trump's Palm Beach estate yesterday, apparently as part of an investigation into whether he took classified records from the White House to Mar-a-Lago.
"They even broke into my safe!" Trump said in a statement.
A senior U.S. official tells NBC's Kelly O'Donnell that the FBI was present "for the majority of the day," but said Trump's use of the word "raid" wasn't appropriate: They were "not breaking down doors here."
The official described it as an orderly execution of a search warrant.
The FBI notified the Secret Service that a warrant would be executed. The Secret Service "facilitated access to the Florida Trump property as fellow federal agents but did not take part in investigation or search," O'Donnell tweeted.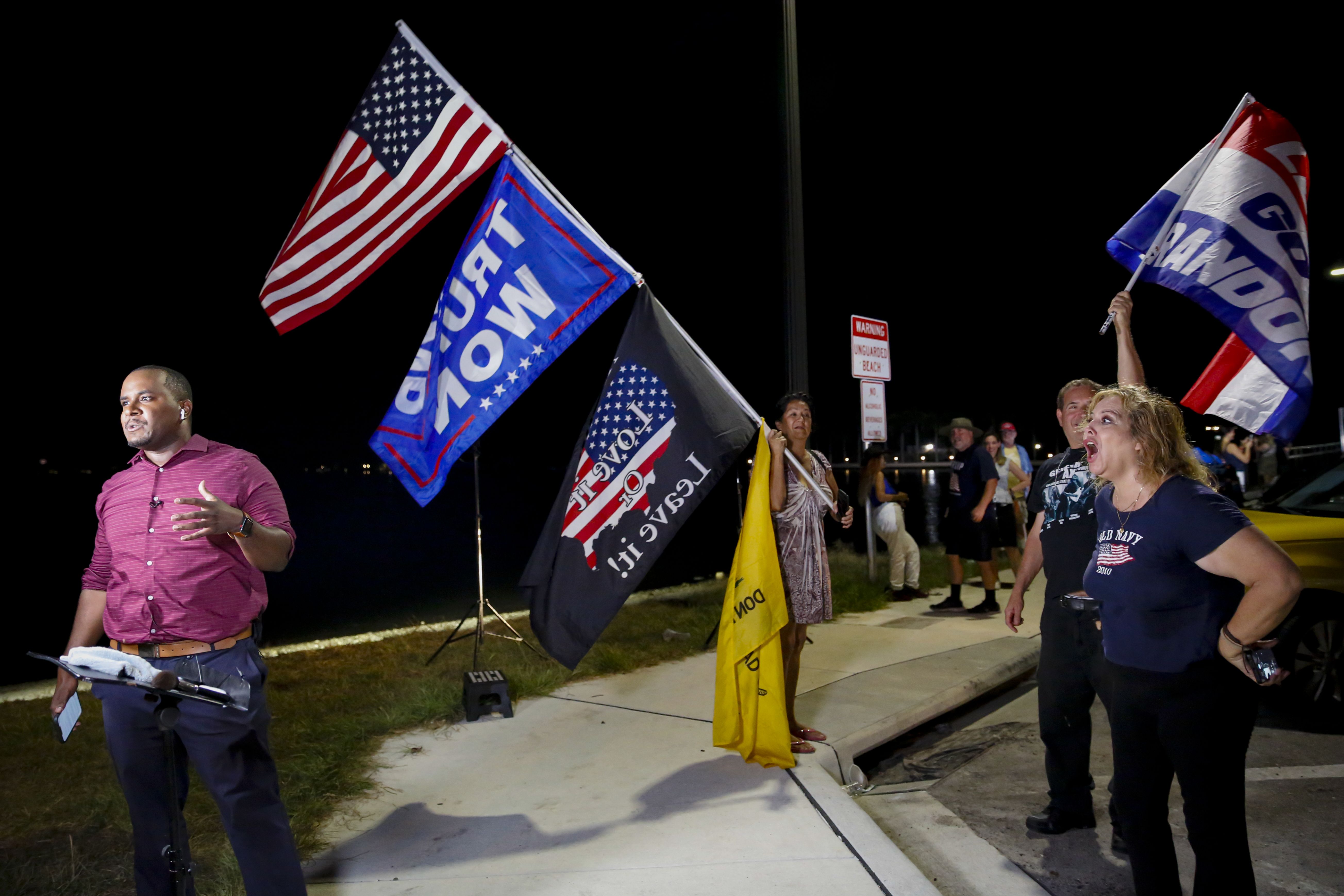 House Republican Leader Kevin McCarthy tweeted that the Justice Department, which would have had to approve the raid, "has reached an intolerable state of weaponized politicization."
"When Republicans take back the House, we will conduct immediate oversight of this department," McCarthy added. "Attorney General [Merrick] Garland, preserve your documents and clear your calendar."
Republicans argue that the quest for purloined documents wasn't a sufficient imperative for such an extraordinary search.
Florida Gov. Ron DeSantis, a potential Trump opponent in the 2024 presidential primary, called the raid "another escalation in the weaponization of federal agencies against the Regime's political opponents, while people like Hunter Biden get treated with kid gloves."
🧠 Keep in mind: We know little definitively here. Unknown:
Why this raid and why now?
What does the FBI know to justify it?
Who approved it, and why?
What did agents seek, and what did they actually find?
Will it lead to charges against the former president?
The bottom line: These investigations are top secret. So more likely than not, we won't get the full picture any time soon.
2. Axios' commitment to you
You saw in PM that Axios is now part of Cox Enterprises of Atlanta, after our 5½-year-old, 500-person media company sold for $525 million.
Why it matters to you: Axios now has even more resources to produce the healthy, trustworthy journalism you've come to love and depend on. Cox and Axios are fully aligned on our strategy to create a smart, trusted media company that can guide generations to come.
As Axios CEO Jim VandeHei told the staff: "This is a great day for Axios. This is a great day for our audience. This is a great day for the future of journalism."
A few of you asked me what this means for our coverage. So I wanted to take you inside the deal:
Axios keeps total editorial independence — with our culture, our priorities, our ambitions. We remain a standalone company: Jim is still our CEO. All our leaders and talent remain in place.
Cox is a financial and strategic partner deeply committed to high-quality, nonpartisan journalism and long-term thinking. Cox has deep roots in local journalism: Founder James Middleton Cox, in 1898 bought what's now the Dayton Daily News — still part of the company, along with The Atlanta Journal-Constitution. Cox is a family-owned business, and we've spent lots of time with chairman and CEO Alex Taylor, who now chairs the Axios board. Nothing gets him more jazzed than ambitious, innovative journalism. It's one of the reasons Cox invested in Axios last year. Our partnership grew from there.
Separately from the sale, Cox is investing $25 million in Axios journalism — across our national coverage, the ever-expanding Axios Local (updated map above) and our Axios Pro subscriptions, with hyper-relevant content for investors and policy professionals. VandeHei often says Axios is 1% of what we'll eventually become.
The bottom line: "The lesson of the digital era: Chase fads, fantasy and clicks, you fade or famish," VandeHei told The New York Times in announcing the sale. "Chase a loyal audience with quality information, you can flourish."
Thank you for trusting Axios and helping us grow — our success comes from you. Our No. 1 guiding principle remains: Audience first.
I'd love your thoughts and questions. Just hit "reply" to this email, or drop me a line:

[email protected]

.
Go deeper: Cox announcement.
3. 📚 "The name and voice of American history"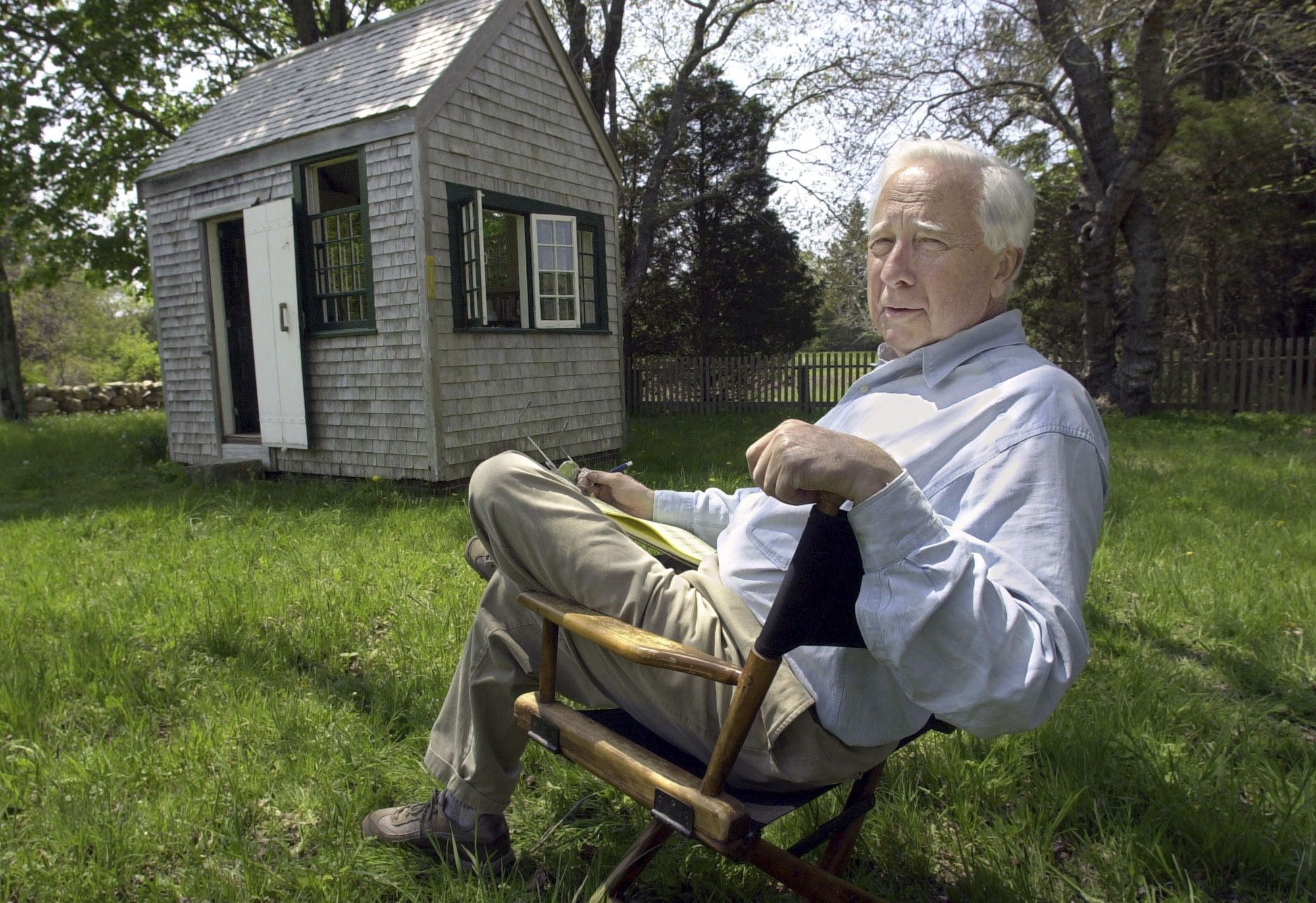 David McCullough — the Pulitzer Prize-winning author known for his meticulously researched and lively books about underappreciated figures and events — died Sunday at 89.
Why he mattered: McCullough dedicated himself to sharing his own passion for history with the general public, AP's Hillel Italie writes.
The author saw himself as an everyman blessed with lifelong curiosity and the chance to take on the subjects he cared most about.
McCullough's fascination with architecture and construction inspired his early works on the Panama Canal and the Brooklyn Bridge.
His admiration for leaders whom he believed were good men drew him to write books about Presidents John Adams and Truman, earning him two Pulitzers.
"A great historian is gone today," LBJ biographer Robert Caro told the N.Y. Times. "There is only one solace: His books will endure, helping America understand its past."
Documentarian Ken Burns tweeted that McCullough "is among our greatest historians, writing with an almost magical command of language and story. ... I'll forever cherish the time we spent together, and I'll miss my friend dearly."
Go deeper ... "6o Minutes" interview ... Family announcement.
4. 🗞️ Exclusive: N.Y. Times' new ad plans
The New York Times is planning to aggressively expand its advertising business across its bundled products, including games and sports, executives tell Axios Media Trends author Sara Fischer.
Why it matters: Over the past 10 years, the Times has pivoted its strategy to focus on attracting more consumer revenue via subscriptions. Now that it's reached a critical mass of subscribers outside of news, it sees an opportunity to build more ad products that cater to those users.
The Times has more than 1 million subscribers for both its Games and Cooking products, and more than 9 million paid subscribers across all of its subscription offerings.
While that's a huge number compared to its competitors, it's a tiny fraction of the 135 million people that engage with the Times' content monthly for free via ad-supported products.
The Times has laid out a plan to reach 15 million subscribers by the end of 2027.
🟩 The intrigue: A major part of the Times' expansion into games was its acquisition of the viral word game Wordle earlier this year.
While fans were excited to hear that the game would remain free, they bemoaned the idea of ads one day coming to it.
When asked whether the Times planned to add advertising to Wordle in January, a spokesperson told Axios "not at this time."
Now, Alex Hardiman, head of product at The Times, told Axios when asked about Wordle: "We're looking at games. We want to be very, very thoughtful about where and how we test new premium ad units on any game."
5. 🛼 Remembering Olivia Newton-John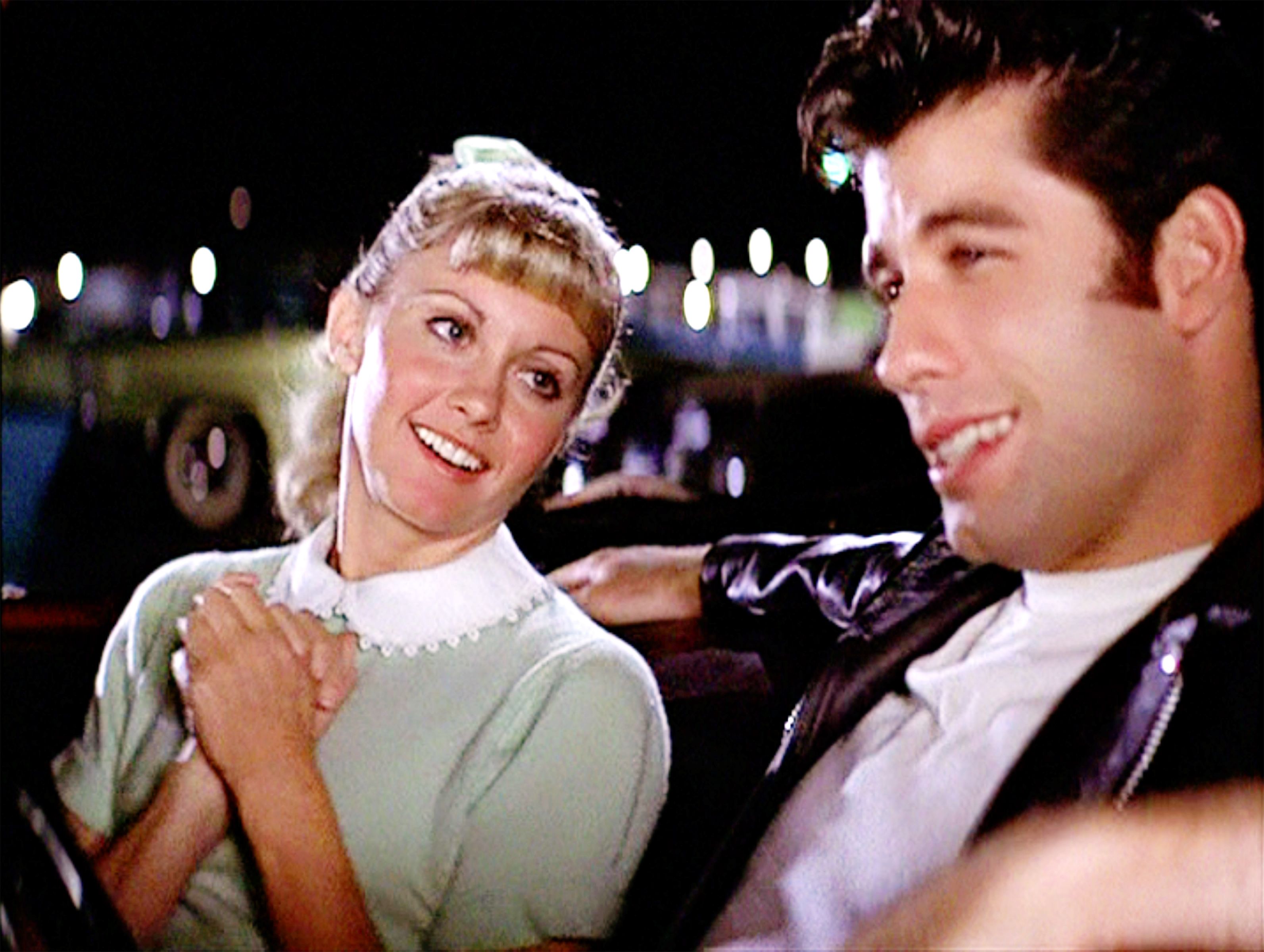 Olivia Newton-John — the superstar singer who became one of the world's most popular entertainers in the 1970s and famously played Sandy in the blockbuster movie "Grease" — died yesterday at 73.
She "forged a hopelessly devoted following with her chart-topping hits 'Physical,' 'Have You Never Been Mellow' and 'You're the One That I Want,' her 'Grease' duet with John Travolta," the Hollywood Reporter writes.
"My dearest Olivia, you made all of our lives so much better," Travolta wrote. "Your impact was incredible. ... We will see you down the road and we will all be together again."
Newton-John had long struggled with breast cancer, which was first diagnosed in 1992 but returned and spread in 2017.
She became a prominent advocate for research and raised hundreds of millions to fight the disease.
6. 🏈 College football lookahead
Alabama sits atop the preseason USA Today coaches poll, with Ohio State second and defending national champion Georgia third.
This marks the seventh time in 13 years the Crimson Tide opens at No. 1 in the coaches poll, Axios Sports editor Kendall Baker writes.
📬 Invite your friends to sign up here for their daily essentials — Axios AM, PM and Finish Line.
Editor's note: The chart in item 4 of this newsletter was corrected to show revenue was measured in millions and billions, not thousands and millions. In 2021, subscription revenue was $1.4 billion (not $1.4 million), advertising was $497.5 million (not $497,500), and "other" was $215.2 million (not $215,200).