Axios AM
September 04, 2019
Good morning. Today's Smart Brevity count: 1,461 words ... 5 minutes.
1 big thing: Media overcorrect for past flubs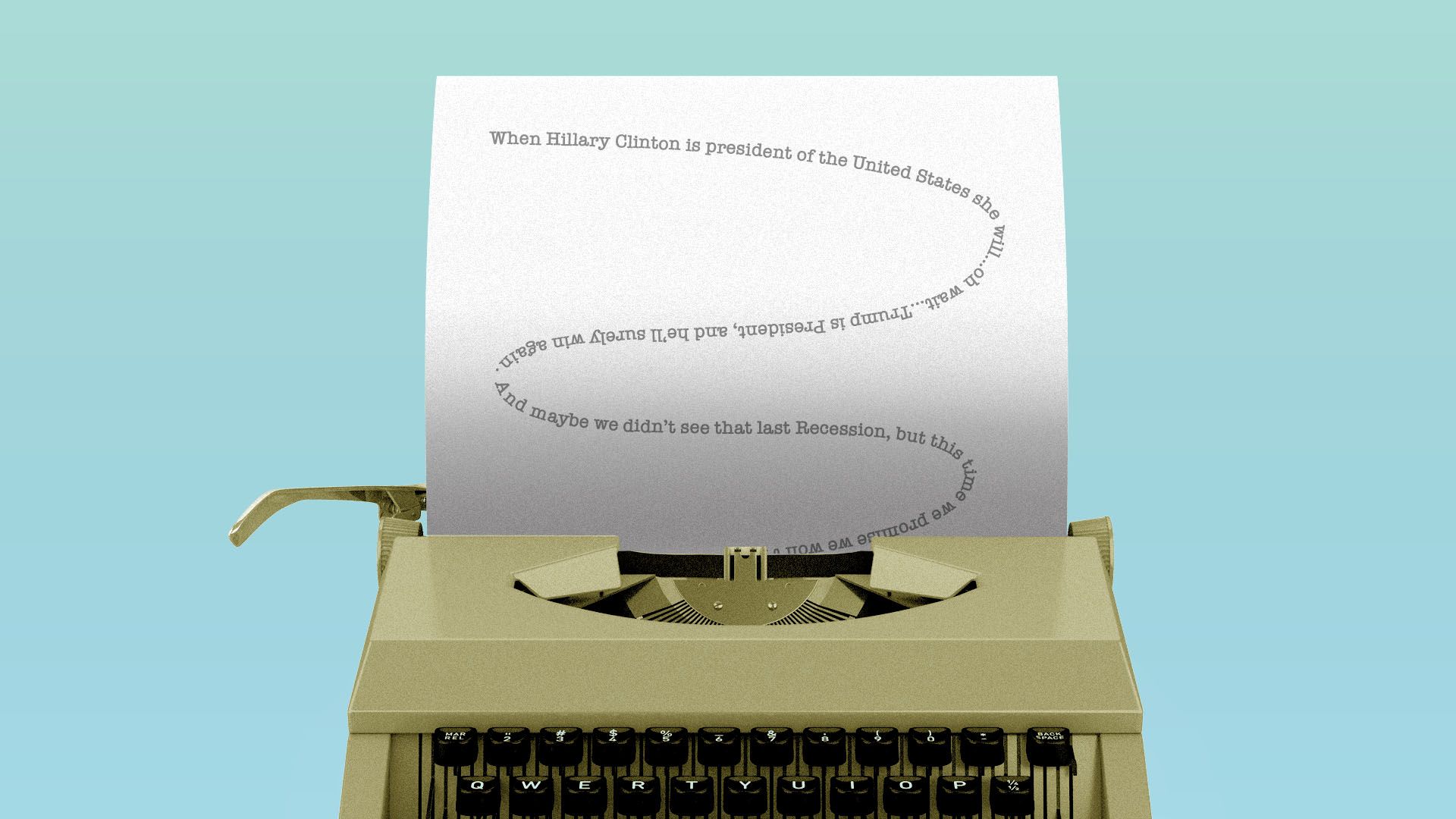 Most business reporters didn't see the Great Recession of '08 coming. Political media knew Hillary Clinton would win.
Now they're both over-correcting — afraid of missing the world's biggest story — again, Axios Pro Rata author Dan Primack writes.
There are legitimate reasons to expect a recession, including economic slowdowns elsewhere, that pesky yield curve and the law of gravity. But there are just as many reasons to let the good times roll a while longer:
These include American consumers' continued spending, as reflected in recent earnings reports from Lowe's and Target.
That balance got lost in favor of "RECESSION" headlines, with reporters preferring to (maybe) overstate risk than to possibly let readers (maybe) saunter off a cliff.
There already have been unintended consequences, possibly upsetting the economic balance. Axios' Alayna Treene reports that President Trump became obsessed with media reaction to the August stock drop, leading to him compulsively float tax cuts before changing course less than 24 hours later.
It also could affect consumers, with one congressional aide arguing: "Panic begets panic — and the more you talk about something, the more likely it is to happen." Indeed, consumer confidence just experienced its largest monthly drop in nearly seven years.
Between the lines: Reporters aren't talking about a looming recession in order to cost Trump his job, as he claimed via tweet. They're talking about it to protect their own.
There are legitimate reasons to believe Trump will be re-elected, including his base's unshakable devotion. But, in the pre-Trump era, any incumbent with his current math would be treated like a dead man walking: 
Imagine if any president besides Trump had a 41% approval rating, was losing to their top five opponents, and was more unpopular than popular in states they have to win again? Imagine this president trailed all of their top potential rivals in virtually all of the swing states. 
But the N.Y. Times' Nate Cohn reminds us: "Trump's Electoral College Edge Could Grow in 2020." And the Cook Political Report's David Wasserman writes for NBC News: "How Trump could lose by 5 million votes and still win."
Trump, of course, gave all of us good reason in '16 to stop assuming we know what voters want or will do.
The bottom line: Reporters, like generals, tend to fight the last war.
2. 🇭🇰 Flash: Hong Kong protesters win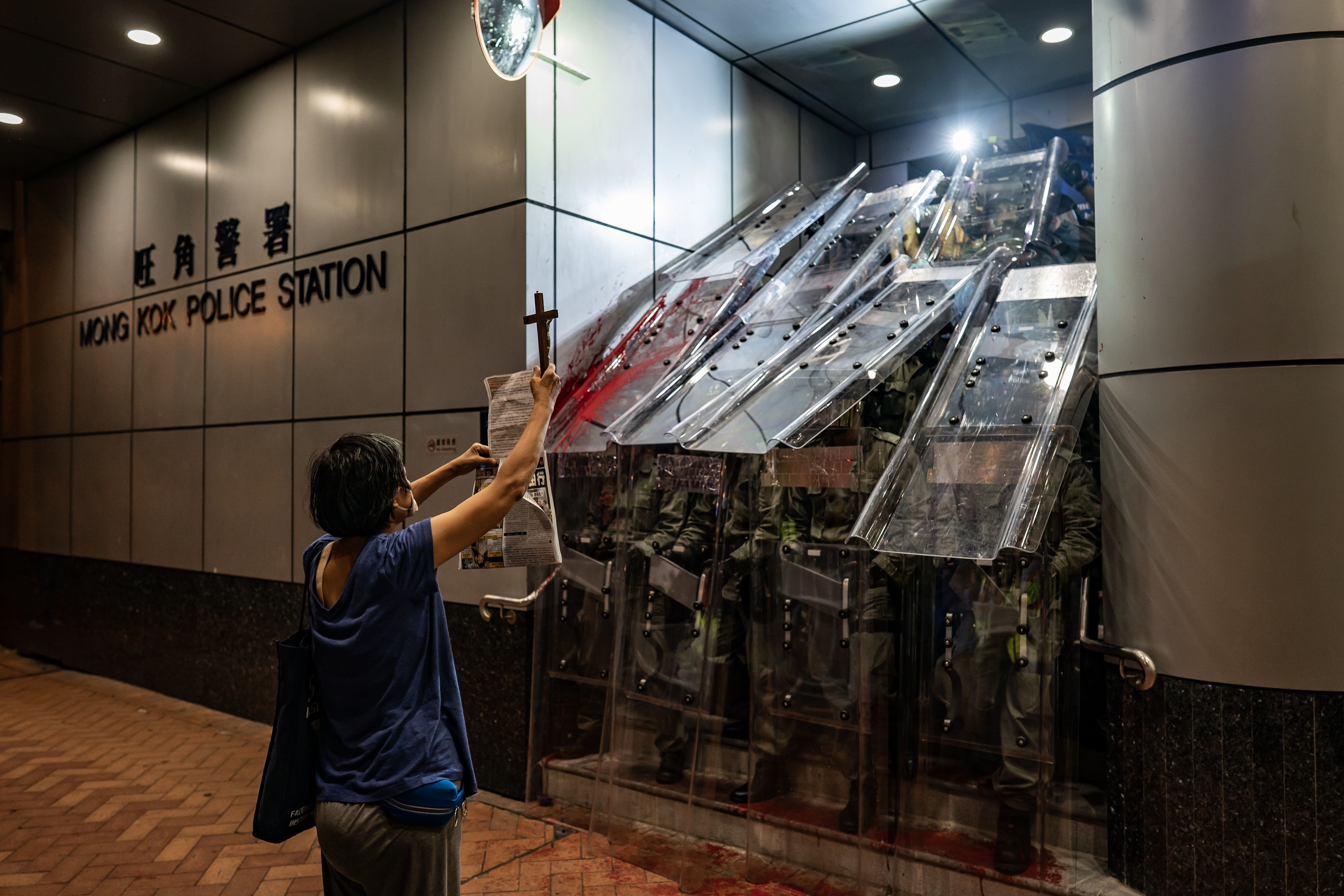 Hong Kong leader Carrie Lam will announce the withdrawal of an extradition bill that triggered months of unrest and threw the Chinese-controlled city into its worst crisis in decades, Reuters reports.
Why it matters: Not all the protesters' demands were met. But leaders in Beijing have been effectively calling the shots on handling the crisis, and this is a victory for democracy over the world's largest totalitarian state.
South China Morning Post, the main English-language paper in Hong Kong: "[T]he government is finally acceding to one of the five demands of the protesters, who have taken to the streets over the past 13 weeks to voice not just their opposition to the legislation, but the overall governance of the city."
3. Bahamas pulverized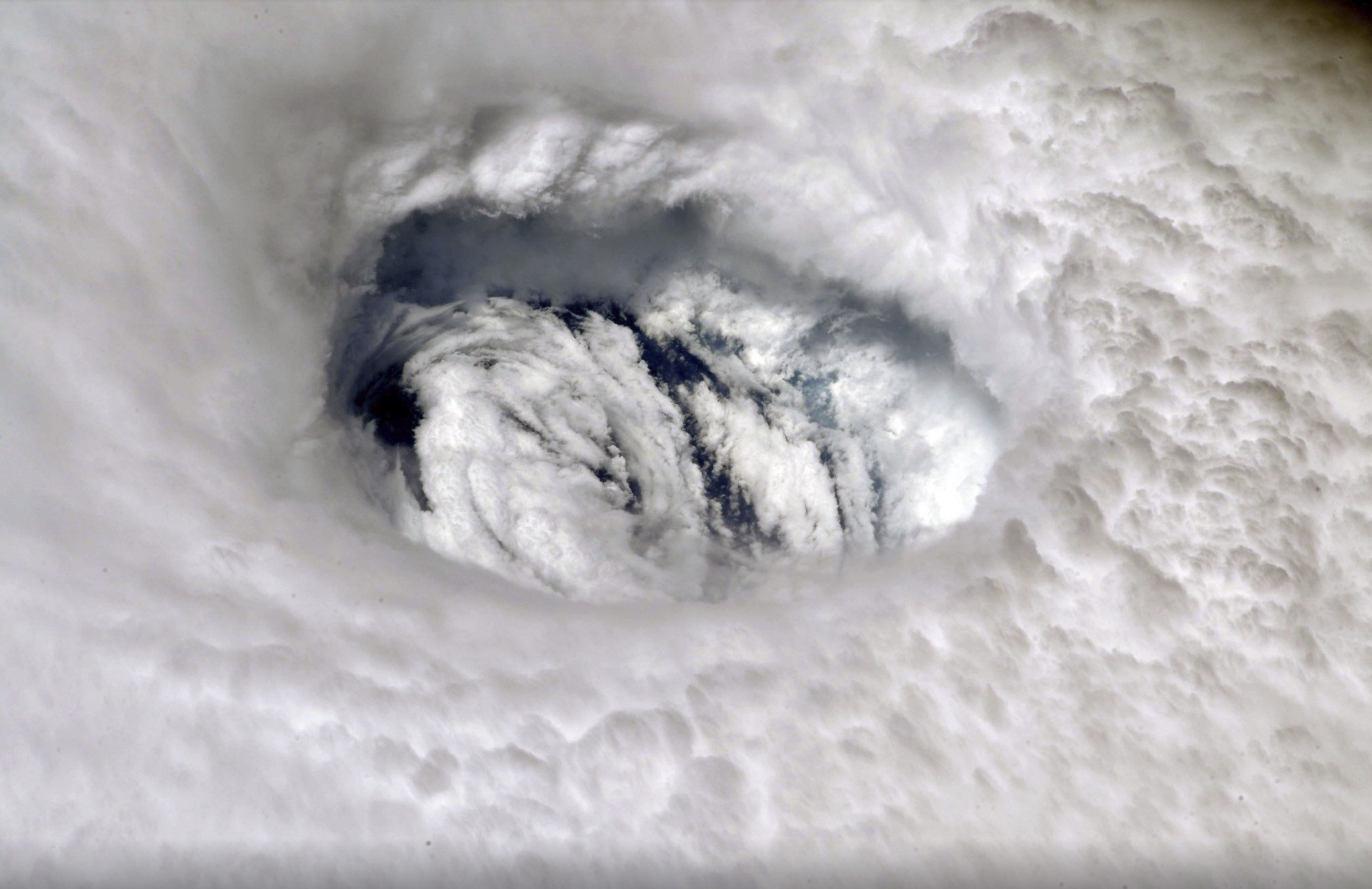 Airports were flooded and roads impassable after the most powerful storm to hit the Bahamas in recorded history, AP reports:
Hurricane Dorian's punishing winds and muddy brown floodwaters destroyed or severely damaged thousands of homes, crippled hospitals and trapped people in attics.
At least seven deaths were reported, with the full scope of the disaster still unknown.
WashPost: "[Th]e first aerial images of the island of Great Abaco ... showed a pulverized landscape that is little more than a debris field."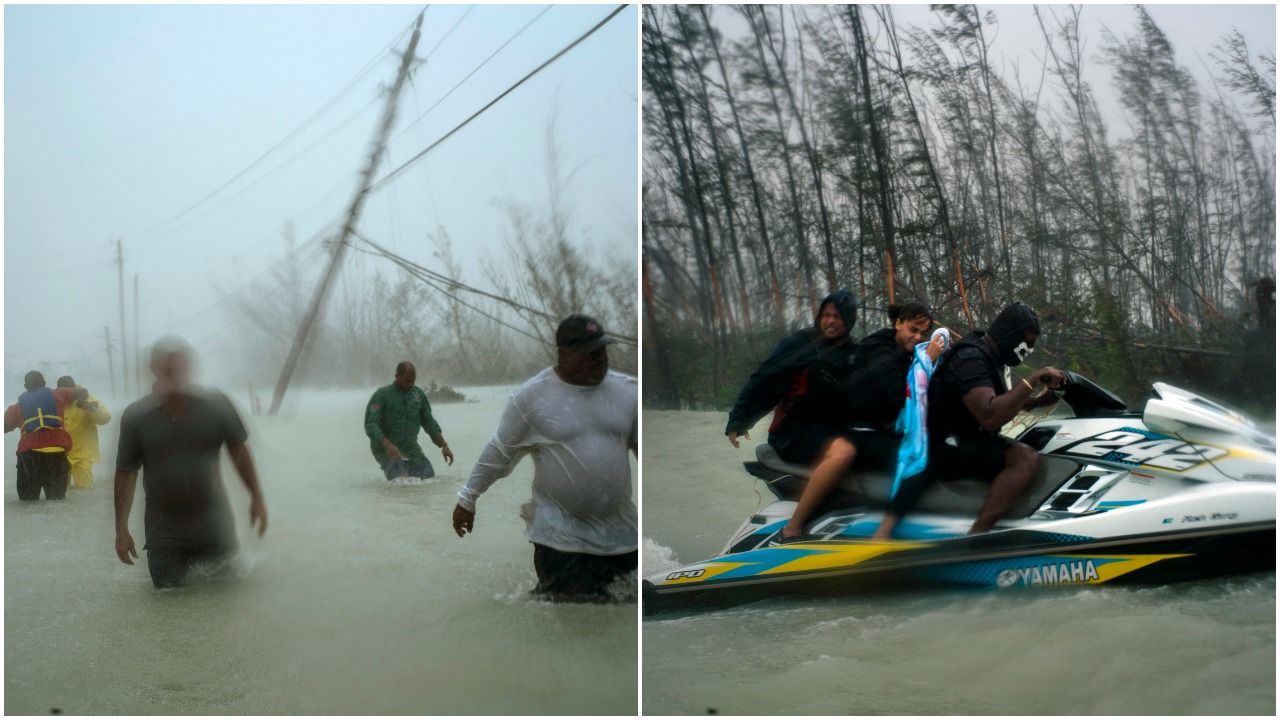 At left, volunteers walk through Dorian's wind and rain on a flooded road as they work to rescue families in Freeport, Grand Bahama.
At right, a woman who was trapped is transported by volunteers.
Aid info: How you can help survivors.
4. CEOs, the new politicians — continued
Yesterday's announcement on guns by Walmart CEO Doug McMillon — no more sales of ammo used in military-style assault rifles — "could prove to be a watershed," the N.Y. Times' Andrew Ross Sorkin writes in his "Dealbook" column:
Why it matters: "His decision to engage in a meaningful conversation about responsible gun sales in America could give license to other business leaders to enter the conversation."
"Until now, many top executives in corporate America ... refused to acknowledge the roles they could play in curbing the epidemic of gun violence."
"They invariably pointed to politicians in Washington as the ones who were responsible for solving the crisis."
Go deeper: Jim VandeHei, "CEOs are America's new politicians" .... Sara Fischer and Courtenay Brown, "Issues haunting CEOs."
5. College towns crush it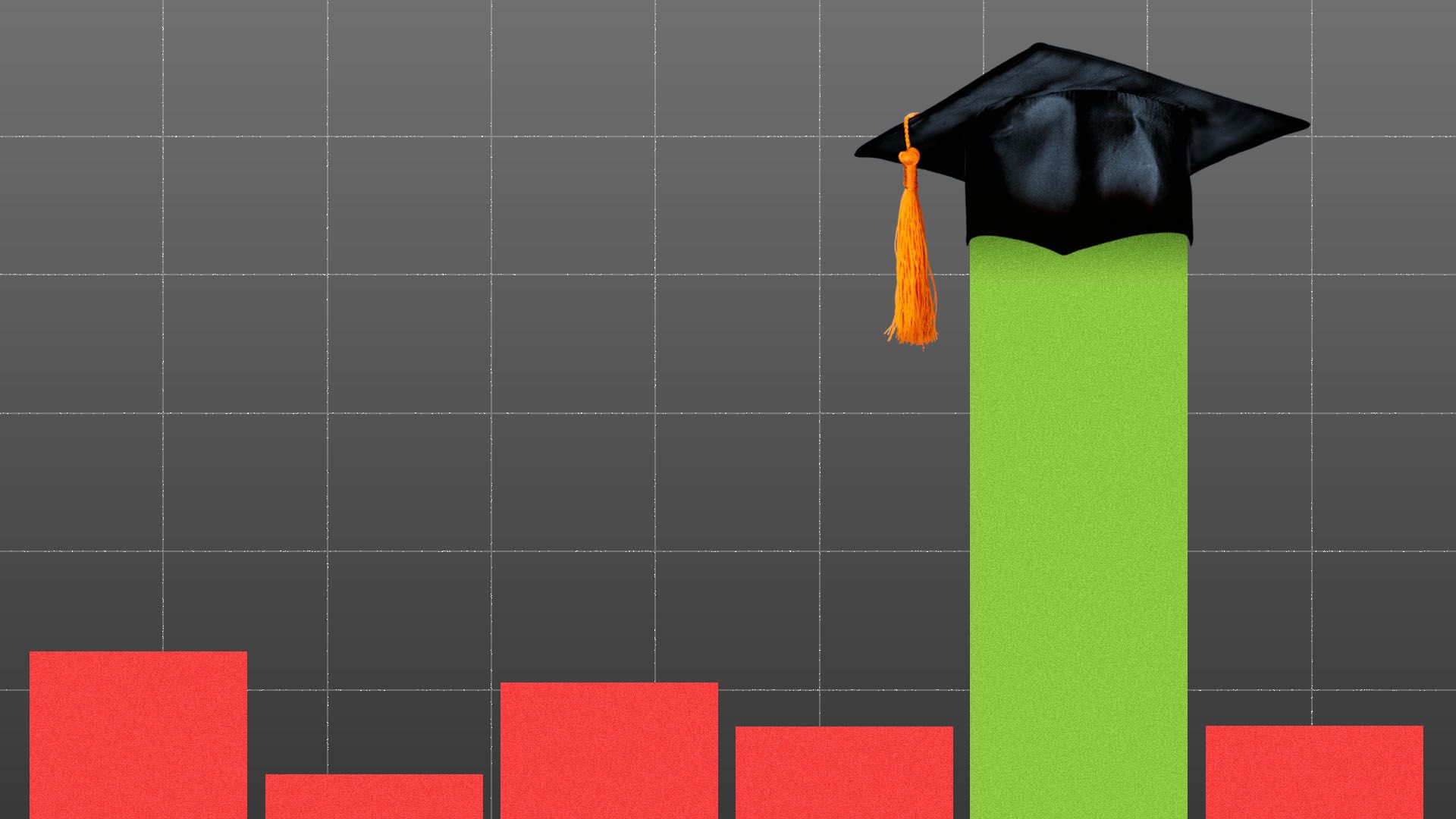 College towns are emerging as economic powerhouses, thanks to their outsized share of the young, highly educated workers who are in such high demand, writes Kim Hart, author of the new weekly newsletter, Axios Cities.
Why it matters: As more students stay put after graduation, college towns' potential is only growing.
College-centric towns are positioned for 11% employment growth over the next decade by leveraging well-educated worker pools in STEM, health care and creative jobs, according to a recent study by McKinsey Global Institute.
College towns' populations are young.
Major universities also tend to have hefty R&D budgets.
And now, instead of leaving for bigger cities right after graduation, a growing number of grads start businesses and hire people.
Sign up for Kim Hart's Axios Cities.
6. Parents push back on classroom tech
Across the country, parents are demanding proof technology works in schools — and insisting on limits, The Wall Street Journal reports (subscription):
"They're pushing schools to offer low- or screen-free classrooms, picketing board meetings to protest all the online classes and demanding more information about what data is collected on students."
Why it matters: "The school devices are undermining parents' struggle to limit screen time."
"They say their children find ways at school to bypass their schools' internet filters and can find their way onto YouTube exposing them to X-rated and violent content."
"They can kill time in class by shopping online or playing games."
7. Yang gets media cold shoulder
Despite polling in the top six of the Democratic primary and getting lavish online attention, Andrew Yang is being treated by the media like a bottom-tier candidate, Axios' Neal Rothschild and Sara Fischer write.
Why it matters: The discrepancy between voter support and media coverage — on cable and online — shows that the press is in unfamiliar territory in covering a candidate from outside the political world.
Yang supporters (the #YangGang) complained last week of a #YangMediaBlackout when he was left off on-screen polling graphics.
Absent coverage from major media, candidates rely on grassroots support and traction in online communities, as Yang has done.
He has found a lane doing longform podcast interviews — he credits his February Joe Rogan appearance with vaulting his candidacy to the next tier.
Between the lines: Pete Buttigieg and Tulsi Gabbard have also under-indexed in media coverage, relative to their polling positions.
Beto O'Rourke and Bill de Blasio have benefitted from outsized coverage.
Flashback: This isn't the first time the media has struggled with covering an unconventional candidate. HuffPost famously included news of Donald Trump's candidacy in "entertainment."
8. First look: Elizabeth Warren gets big Hollywood endorsement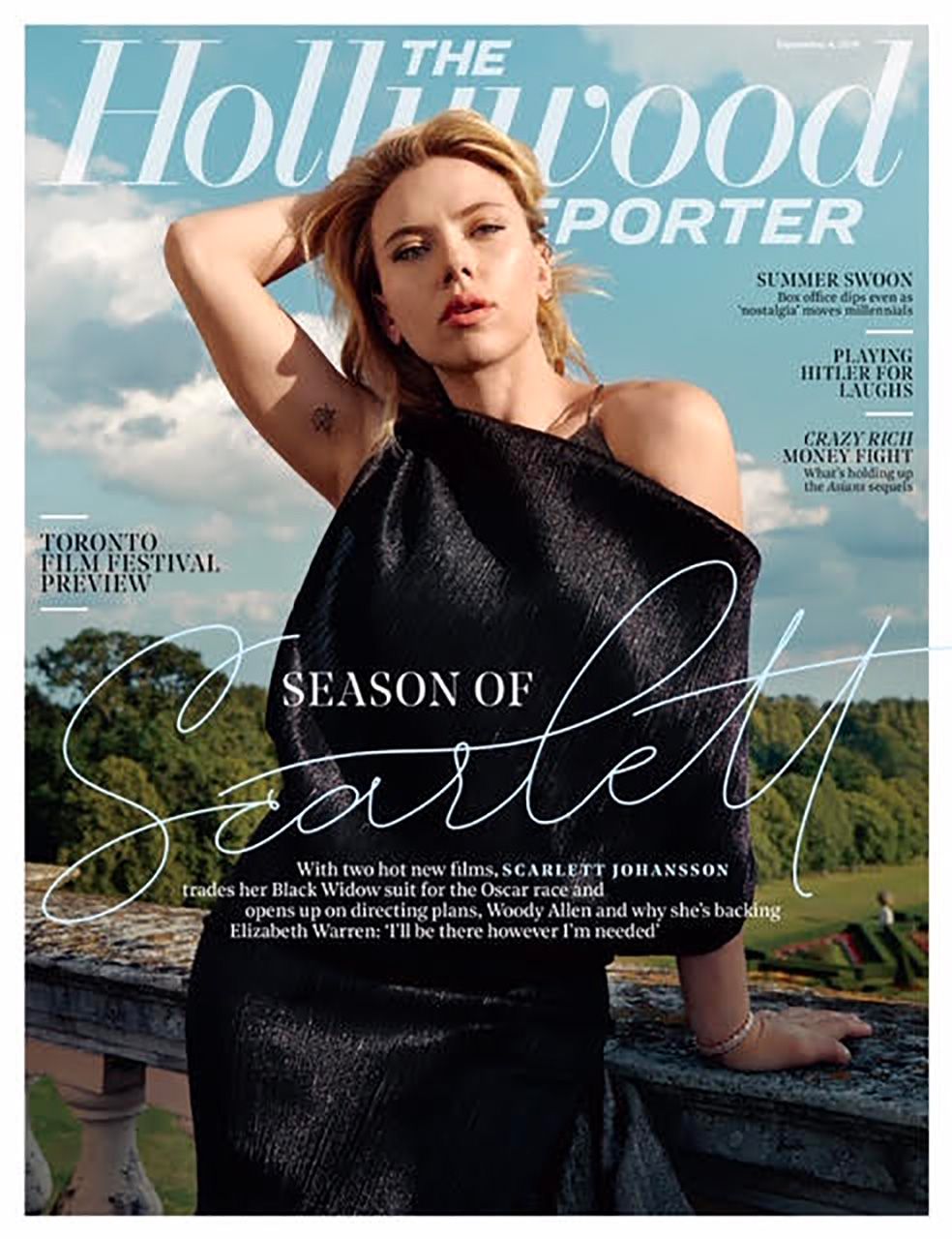 The Hollywood Reporter gives Axios AM readers a sneak peek at an interview with Scarlett Johansson that's posting soon:
Johansson has resisted pressure from her politically minded friends to take a wait-and-see attitude to the Democratic primary. "Other Democrats have said to me, 'Oh, it's really early to back someone,'" Johansson says. "That kind of worries me because it doesn't feel that early to me. I'm like, 'Really?' It's disconcerting that there's not a clear candidate at this time."
Johansson says she is supporting Elizabeth Warren. "She feels like someone who is thoughtful and progressive but realistic," Johansson says. "It's not like her campaign is making these crazy, outlandish promises that seem impossible to reach. There's a strategy there."

She says she'll be involved in the presidential election, whoever faces Donald Trump. ... "If I can help with voter engagement, whether it's doing some sort of PSA campaign or actively trying to involve people in the process of registering and voting. I really believe if people actually did vote, our government would look the way it's supposed to, but people just don't vote. It baffles me."
9. 🇬🇧 Parliament schools Boris

Felix Salmon, author of the weekly Axios Edge, has this thought bubble on last night's Brexit defeat in Parliament for Prime Minister Boris Johnson:
Boris didn't just lose his first, crucial vote as prime minister, he lost it in the worst possible way.
He now has no majority, no control of Parliament, and no credibility in Brussels.
The best that the leaderless U.K. can hope for now is that the EU takes pity on it and offers to delay the Oct. 31 Brexit date.
Even then, however — and even if there's a general election — there's no obvious path out of the Brexit omnishambles, which will continue for the foreseeable future whether or not Britain ever actually leaves the EU.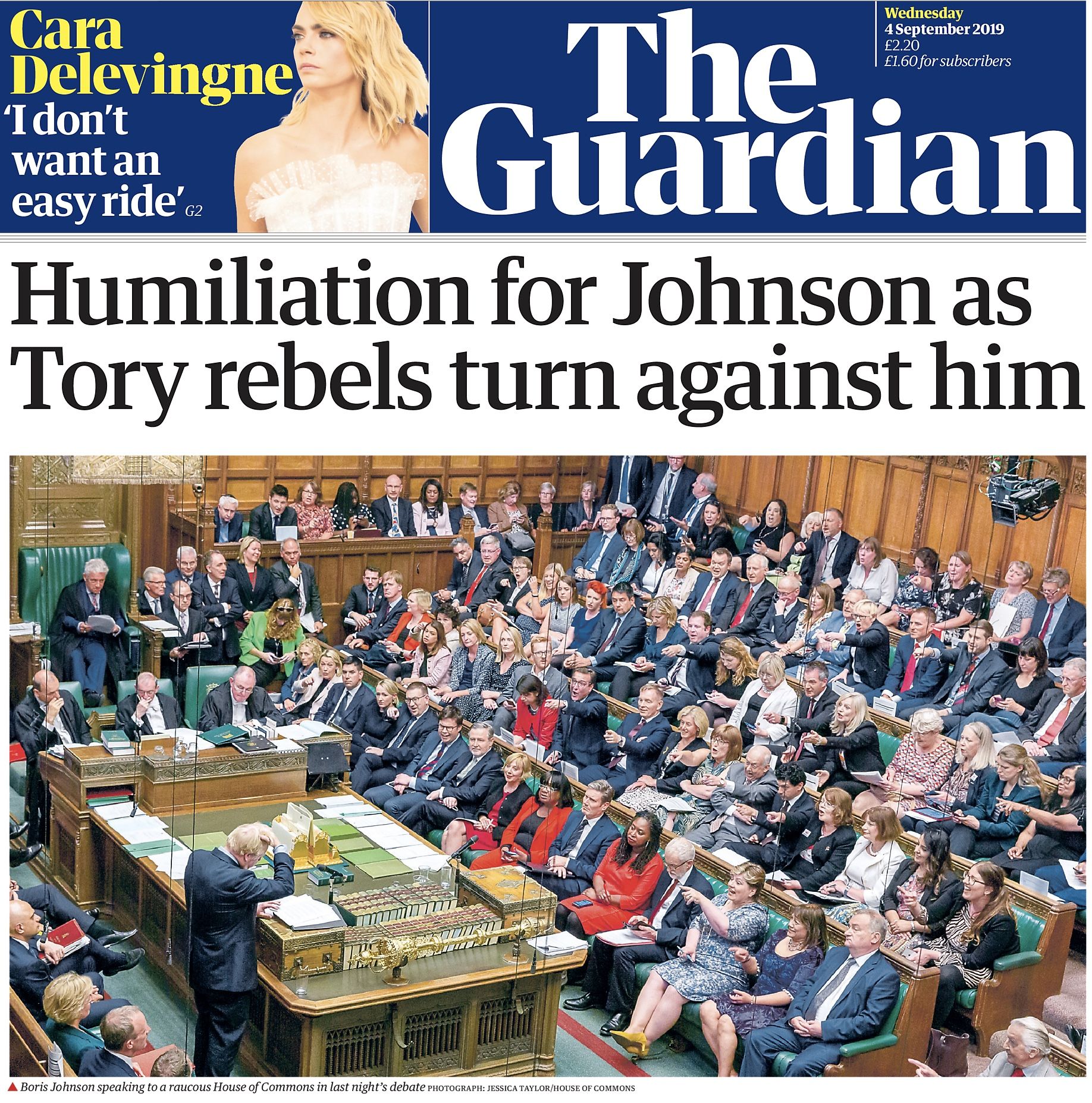 10. 1 fun thing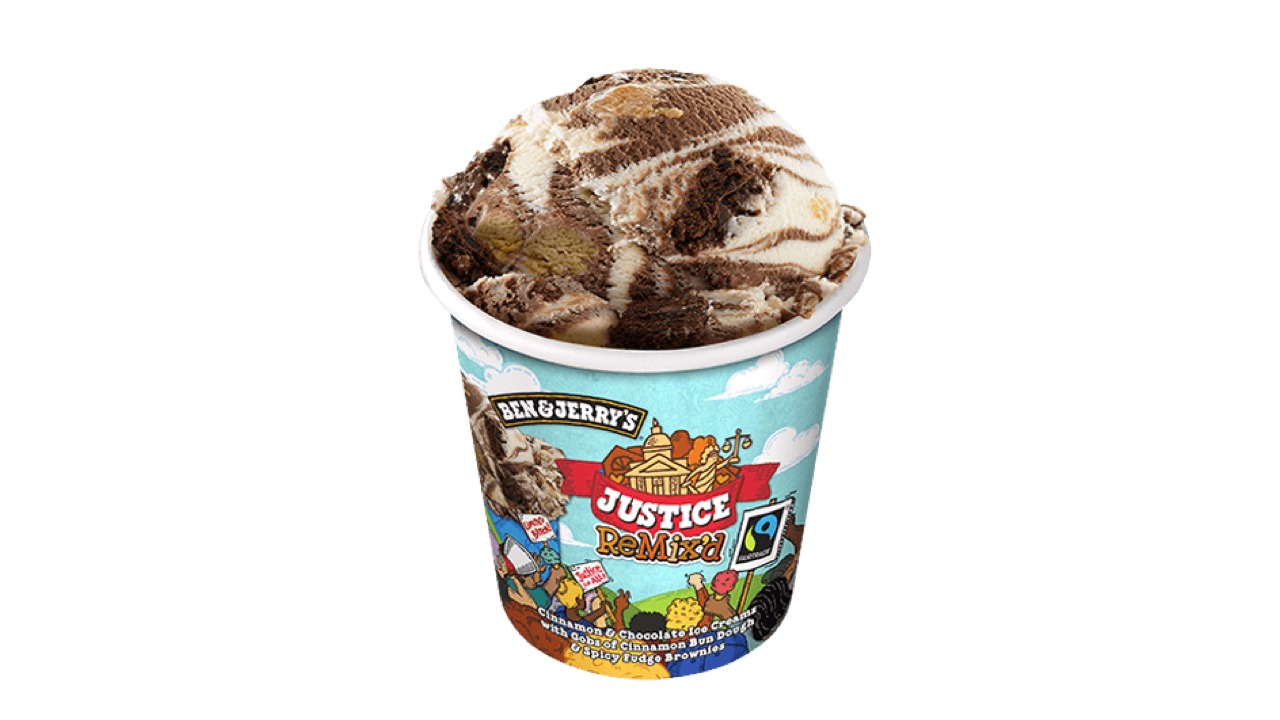 Ben & Jerry's has a new flavor highlighting "structural racism and a broken criminal justice system," AP reports:
Justice ReMix'd is cinnamon and chocolate ice cream, with gobs of cinnamon bun dough and spicy fudge brownies.
Some proceeds go to Advancement Project National Office, a multi-racial civil rights group.