March 05, 2021
☕ Happy Friday! Smart Brevity™ count: 990 words ... < 4 minutes.
⏰ The Senate adjourned at 2:05 a.m. after Republicans insisted clerks spend 10 hours, 44 minutes (3:20 p.m. to 2:04 a.m.) reading the 628-page COVID bill.
🎧 Axios Re:Cap next week will look at the COVID decisions that changed America one year ago — kicking off Monday with Sheryl Sandberg on the decision to send Facebook employees home. Subscribe here.
1 big thing: Biden's building crisis
Six weeks into his presidency, President Biden is staring down a mounting crisis at the border that could be just as bad as the ones faced by Presidents Obama and Trump, if not worse, Axios' Stef Kight reports.
Why it matters: Immigration is an issue that can consume a presidency. It's intensely and poisonously partisan. It's complicated. And the lives and welfare of vulnerable children hang in the balance.
The latest: In an attempt at a solution, the Biden administration now plans to release parents and children within 72 hours of arriving in the U.S. — "a new policy that already is being carried out along the Texas border," the N.Y. Times reports (subscription).
The backstory: Biden came into office sounding a warmer, more welcoming policy that would treat migrants humanely. Desperate people took notice.
And Biden reversed Trump's COVID-era policy of turning away unaccompanied children — the very group that is now surging.
What's happening: Shelters are overflowing. Border crossings are rising. Border Patrol facilities are overwhelmed. And the new administration is taking fire from both the left and right.
What we're watching: There are still roughly three months left of what is usually the peak season for migrants coming to the U.S.-Mexico border.
2. "Vaccine tourism" stretches states' supplies
Americans who are highly motivated to get vaccinated are traveling across state lines after hearing about larger vaccine supplies or loopholes in sign-up systems, Axios' Marisa Fernandez reports.
Reports of wealthy couples taking private jets to Florida to get vaccinated have made national news. But Wendy Parmet of Northeastern University said the problem is broader: People are gaming the system because of the lack of transparency and trust.
States like Tennessee that allocate doses by county population, rather than risk groups, forced essential workers to travel to rural counties with excess supply.
Immunocompromised Louisiana residents traveled to Mississippi, where the state was prioritizing their illness.
The influx of "winter visitors" in Arizona caused Gov. Doug Ducey to request more shots.
In the few states tracking out-of-state vaccinations, tens of thousands have been given shots.
3. What matters: China trumpets rise vs. West
Beijing officials have spent months playing up Xi Jinping's "portrayal of an ascendant China riding out global challenges that have sowed chaos elsewhere," The Wall Street Journal reports (subscription).
"'The East is rising, and the West is declining' is a trend, and developments in the international situation are favorable to us," Chen Yixin, a senior law-enforcement official close to Xi, said at a January meeting to disseminate Beijing's vision for long-term development.
Future foretold: At the National People's Congress, meeting now at the Great Hall of the People in Beijing, an official announced plans to tighten control over Hong Kong by reducing the public's role in government.
4. Now it's in the Smithsonian
Dr. Anthony Fauci holds his personal 3D model of the COVID virus that he donated to the Smithsonian's National Museum of American History during a virtual ceremony to present him the Great Americans Medal.
Fauci has used the model, made with a 3D printer, in briefings for lawmakers and journalists (Smithsonian).
5. Cuomo aides hid nursing home numbers
Aides to New York Gov. Andrew Cuomo pressured health officials to alter a report to reduce the number of nursing home residents killed by COVID, The Wall Street Journal and New York Times report (both subscription).
Why it matters: As the fear factor falls, critics and whistleblowers feel emboldened. There's a lot of dirty laundry that people were previously afraid to air. A lot of it is going to be aired now.
Charlotte Bennett, one of the women accusing Cuomo of sexual harassment, told "CBS Evening News" anchor Norah O'Donnell that he implied "that I was old enough for him and he was lonely." Video
6. Global glass ceiling
The Economist's "glass-ceiling index," ranking conditions for working women across 29 countries, found Nordic countries at the top, and the U.S. at No. 18.
"America received poor marks on parental leave and political representation," The Economist reports (subscription). "But it has a high share of women in management (41%) and on company boards (28%)."
Other metrics: GMAT exams taken by women, and child-care costs.
7. World freedom continues steady decline
The global erosion of democracy continued for the 15th year, Axios World editor Dave Lawler writes from a Freedom House annual report.
The report calls particular attention to India, which slipped from "free" to "partly free" due to the government's "scapegoating of Muslims" and "crackdown on critics." Prime Minister Narendra Modi is, according to the report, "driving India itself toward authoritarianism."
Governments in several countries used the pandemic to consolidate control, squashing opposition press or social media.
The most disheartening part of the report: In Belarus, Hong Kong and Venezuela, pro-democracy movements rose up in the last two years — only to be met by deeper repression.
🌐 Sign up for Dave Lawler's twice-weekly newsletter, Axios World.
8. Big new vaccine passport
CLEAR, the digital identity used in airports, is joining forces with CommonPass, a health app that lets you securely access vaccination records and COVID test results, Axios' Erica Pandey writes.
The result is an app that'll tell planes you're cleared to fly, arenas you're cleared to watch the ball game, and casinos you're cleared to head to the slots.
"This is about helping people get back to what they love," CLEAR CEO Caryn Seidman-Becker tells Axios.
9. Billie Jean King: "The world I wanted didn't exist"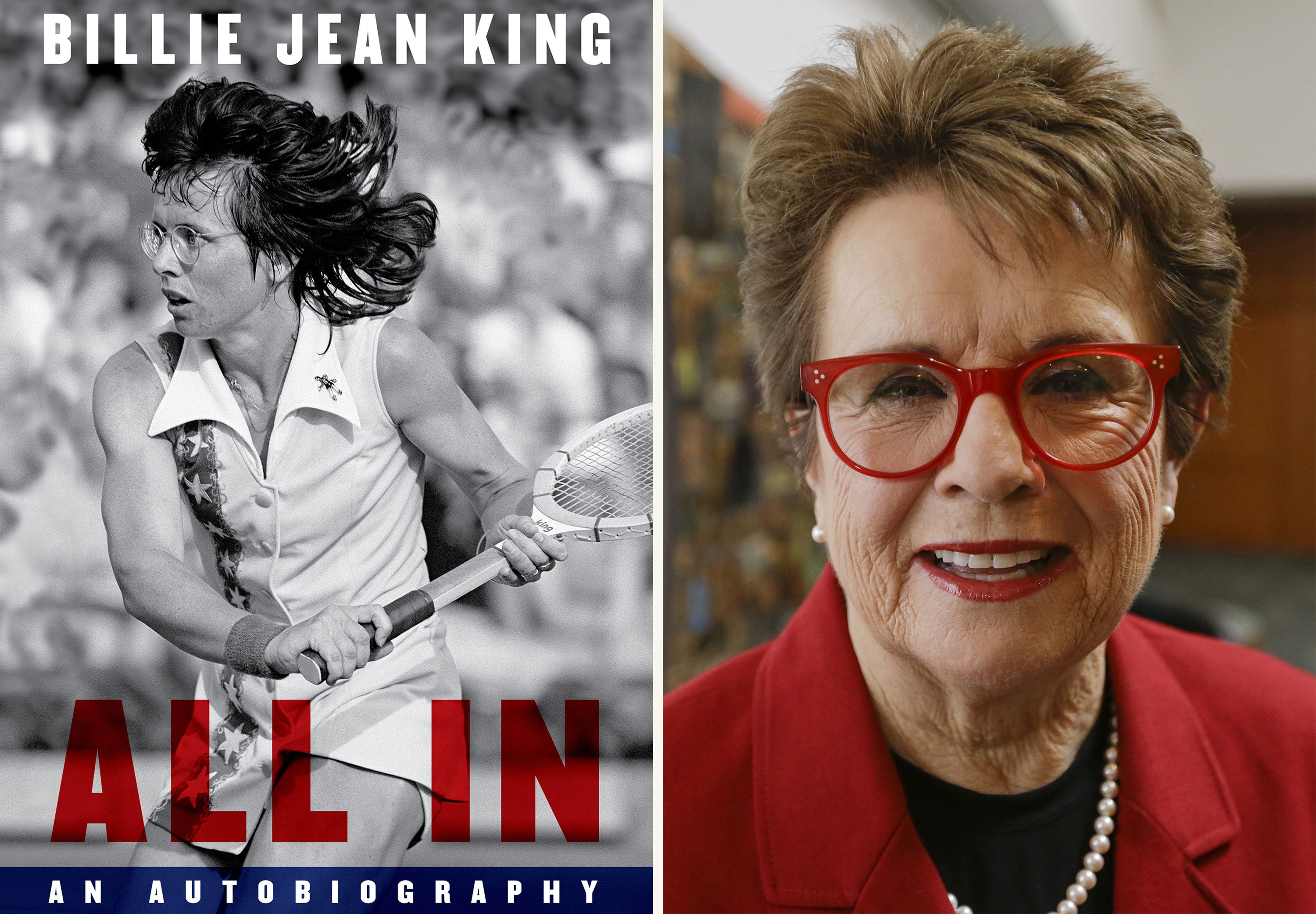 Billie Jean King has a memoir coming Aug. 17 that she calls a journey to her "authentic self," AP's Hillel Italie reports.
"All In: An Autobiography," from Knopf, will cover her groundbreaking tennis career, including 39 Grand Slam titles and her defeat of Bobby Riggs in the famous "Battle of the Sexes" match in 1973.
King, 77, will write about her activism on behalf of women in tennis and beyond, and such private struggles as an eating disorder and acknowledging her sexual identity.
10. Cashing in on "The Cat in the Hat"
The House Republican campaign arm is offering donors copies of "The Cat in the Hat," trying to capitalize on a new front in the culture war, Lachlan Markay writes in Axios Sneak Peek.
Why it matters: The gimmicky offer shows how potent appeals to "cancel culture" can be for grassroots Republicans, even in a pandemic.
The National Republican Congressional Committee is sending the books to donors who give $25.
Go deeper: N.Y. Times front page, "Move to Retire Dr. Seuss Books Stirs a Backlash" (subscription).
📬 Thanks for starting your Friday with us. Please urge your friends to sign up for Axios AM/PM.