Axios AM
January 15, 2023
Hello, Sunday! Smart Brevity™ count: 1,498 words ... 5½ minutes. Edited by Donica Phifer.
🚨 Bulletin: Damar Hamlin, still recovering after going into cardiac arrest during "Monday Night Football" two weeks ago, plans to attend this afternoon's Bills-Dolphins wild-card playoff game. —AP
1 big thing: Young voters declare independence
Younger U.S. voters are rejecting both parties and going independent.
Why it matters: It's a rebellion against this age of extreme partisanship.
Just one-third of Baby Boomers said they were independent in Gallup polling before midterms — compared to 52% for both Millennials and Gen Z, Axios' Stef Kight writes.
🖼️ The big picture: Americans are evenly between the two major parties (28% each) — but a plurality (41%) identify as independent.
That trend began in 2009, Jeffrey M. Jones writes in a new Gallup report.
🪞 Flashback: When Gallup began conducting interviews exclusively by phone in 1988, the U.S. had similar proportions of Democrats, Republicans and independents.
💡 I asked John Della Volpe — director of polling at the Harvard Kennedy School Institute of Politics, and author of "Fight: How Gen Z Is Channeling Their Fear and Passion to Save America" — what this means for the two parties.
Millennials and now Gen Z have always been fiercely independent, especially when it comes to politics, he told me: "With roughly 40% of the 2024 electorate comprised of these two generations, understanding and mobilizing the independent young voter is essential."
So give us something actionable, I said.
What Dems need to do: "Democrats need to convert recent Republican chaos and Biden's 2022 triumphs (gun violence, climate, student loans, KBJ on SCOTUS, bipartisan infrastructure, etc.) into respect and trust for their party."
What the GOP needs to do: Republicans need to "convince millennials and Zoomers that they are listening and share some of the same values," Della Volpe said.
"This must start with a respect for individual rights and freedoms," including a recognition that climate change, income inequality, mental health and the cost of college are meaningful concerns."
🥊 Reality check: Young voters skew liberal, but Dems can't take them for granted, Axios' Josh Kraushaar points out.
2. 🔥 Hungry for workers
Despite scary headlines about layoffs, most employers are still hungry for workers, writes Courtenay Brown, author of Axios Macro, our midday economics newsletter.
The most recent data (November) show 1.7 open positions for each available worker.
Why it matters: The pace of jobs added each month has moderated. But there are still plentiful job opportunities for American workers, keeping the labor market hot.
Just look at the unemployment rate (above), which at 3.5% is near a historic low.
Technically, if you include extra decimal places, the jobless rate hit 3.46% in December (hat tip: University of Michigan economist Justin Wolfers). That's a fresh half-century low.
🔭 Zoom in: The Black unemployment rate (5.7% in December) has been lower in only one other period on record — 2019.
For Hispanics or Latinos, the unemployment rate (4.1%) is hovering near the record low (3.9%) set two months earlier.
Both groups have higher jobless rates than that of white Americans (3%) and the national rate (3.5%).
Between the lines: Some economists thought the jobless rate might have to spike for inflation to come down. So far, that's not the case:
3. 🎥 Voice for descendants of last slave ship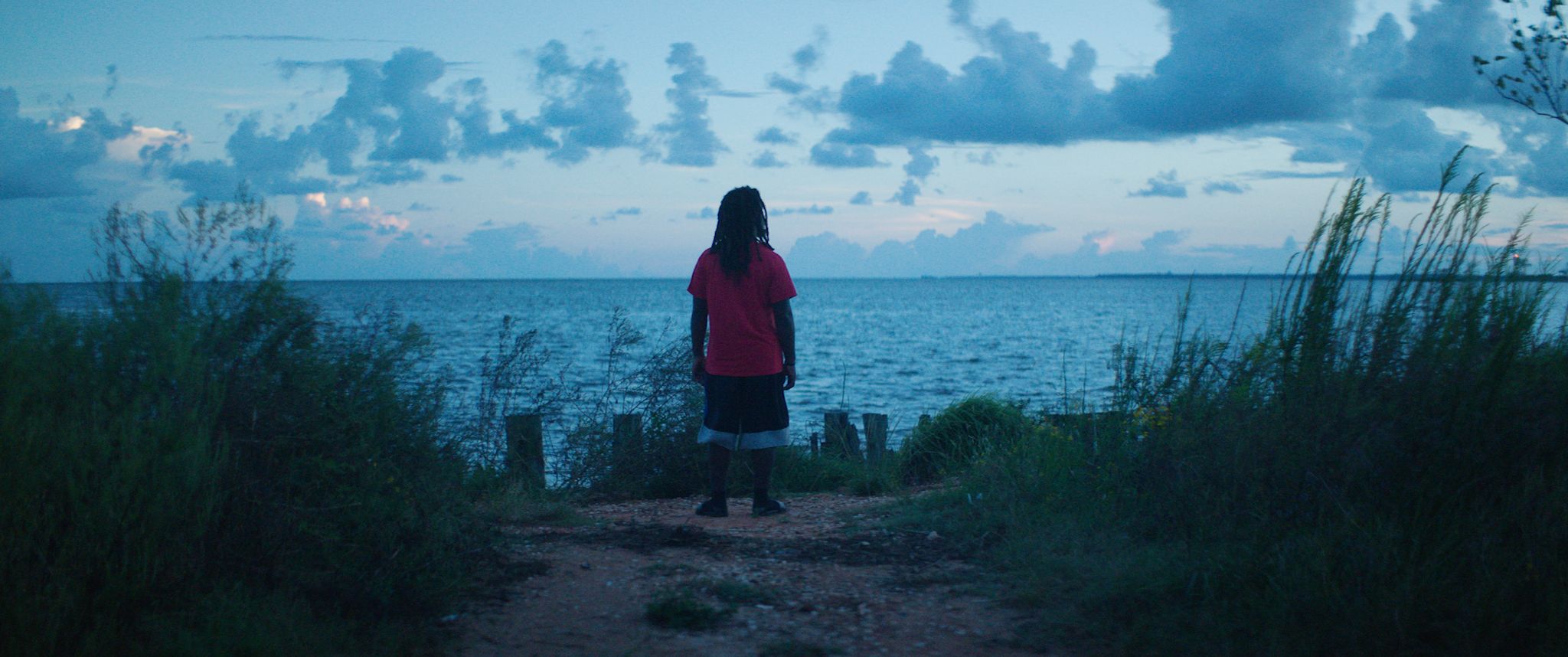 A Netflix documentary about the last known U.S. slave ship to bring captives from Africa has been shortlisted for an Academy Award, Axios' Russell Contreras reports.
"Descendant" follows Black residents in the community of Africatown in Mobile, Ala., as scholars and divers look for the remains of the Clotilda — the ship that brought their ancestors to the U.S.
The ship was built by wealthy Mobile shipyard owner Timothy Meaher, and was burned to hide evidence since the international transport of enslaved people was illegal at the time.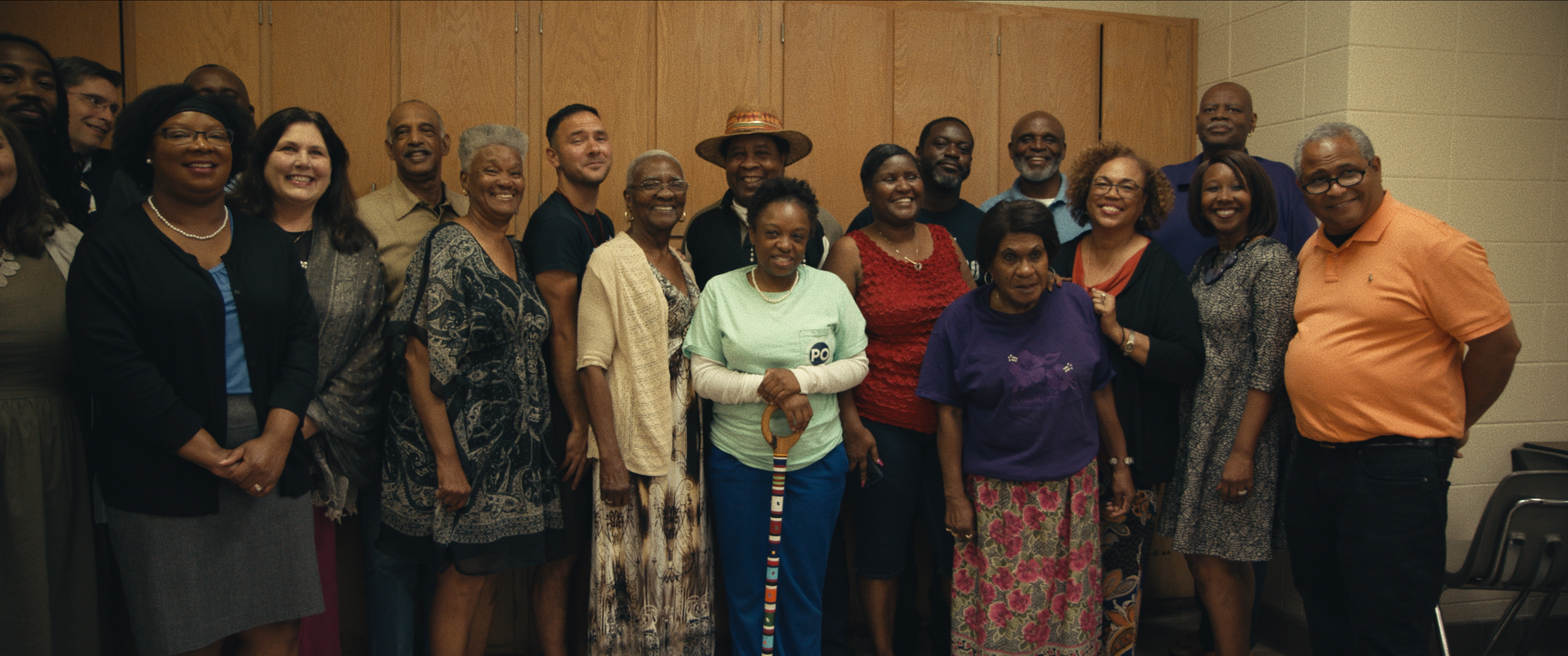 Filmmaker Margaret Brown documents the torn feelings of residents about the search for the ship and their relationship with descendants of the Meaher family, who still yield power in the area.
"This is like a community of storytellers that have been passing down a story, pretty much in silence, for 160 years," Brown told Axios.
4. 📷 1,000 words: Davos opening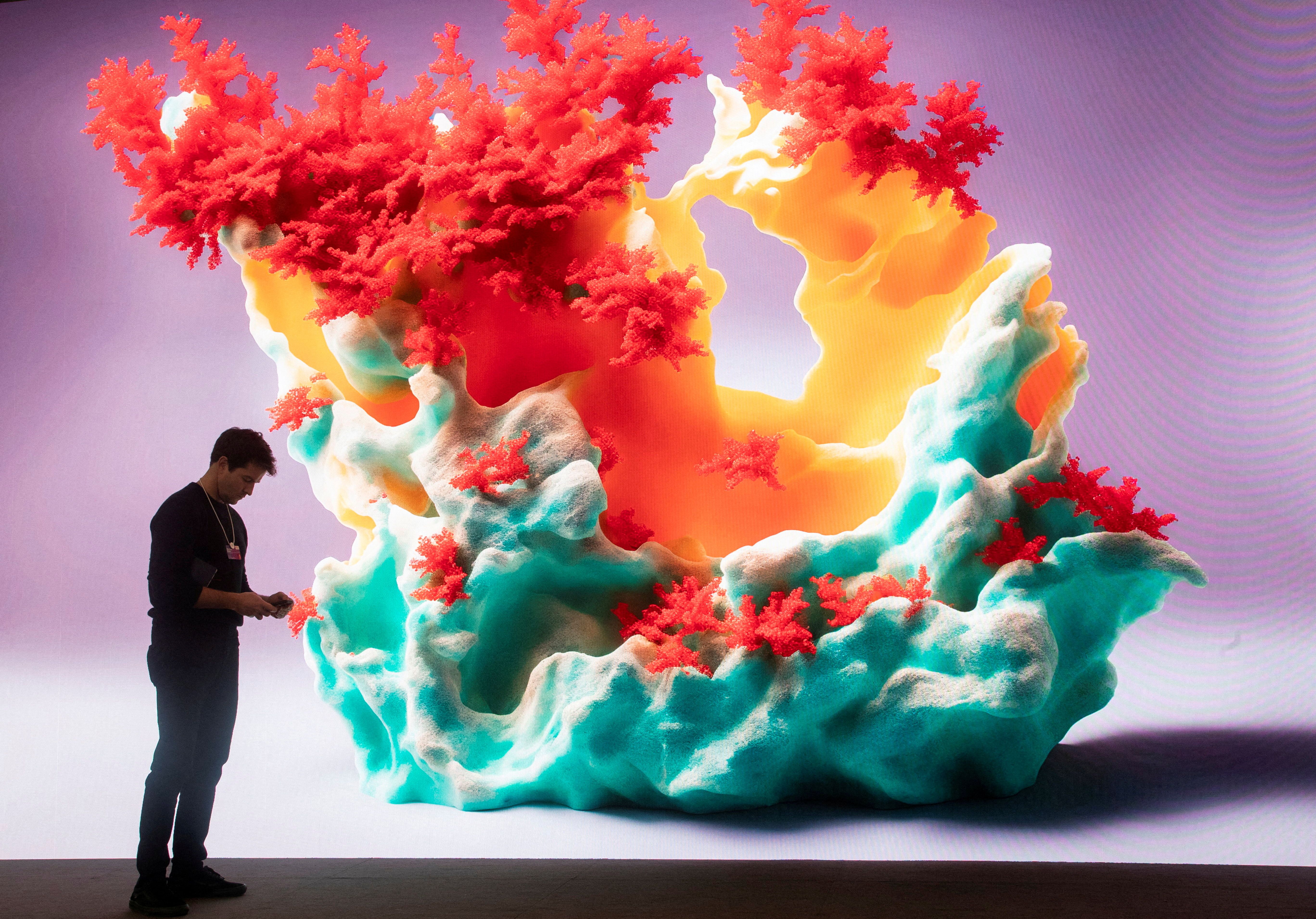 This data sculpture — "Artificial Realities: Coral," by Turkish-born artist Refik Anadol — is projected at the Davos Congress Centre, where the World Economic Forum opens tomorrow in Davos, Switzerland.
5. 📜 Document drip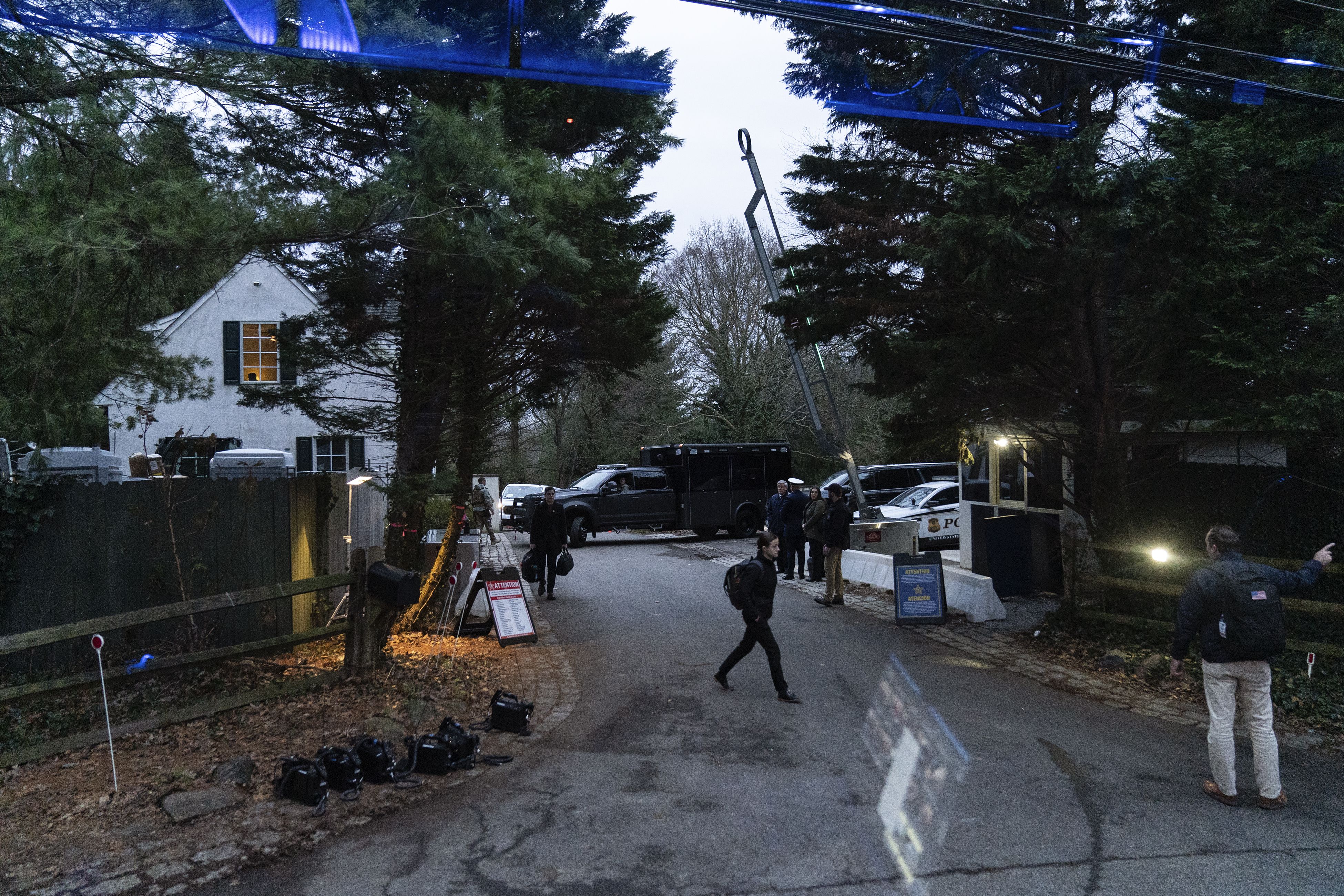 Bob Bauer, President Biden's personal attorney, released this backstory to yesterday's White House announcement that five more pages of a classified document (total: six pages) were found in Wilmington, Del.:
On Wednesday, Biden's personal attorneys (including Bauer) searched the president's Wilmington and Rehoboth Beach residences, and found a record "bearing classified markings at the Wilmington residence, among stored materials inside a room adjacent to the garage."
They left the document and suspended the search, Bauer says in the statement, released by TLG Communications:
"Following the search at the Wilmington residence, the attorneys proceeded to the Rehoboth residence and conducted a search there. No potential records were identified at the Rehoboth Beach residence, and the attorneys returned to Washington."
Richard Sauber, special counsel to the president, says in yesterday's White House statement that the Biden personal attorneys conducting the search don't have active security clearances, "so if they identified a document with a classified marking, they stopped and did not review it."
"Because I have a security clearance, I went to Wilmington Thursday evening to facilitate providing the document ... to the Justice Department."
"While I was transferring it to the DOJ officials who accompanied me, five additional pages with classification markings were discovered among the material with it, for a total of six pages. The DOJ officials with me immediately took possession of them."
🐘 Breaking: House Oversight Committee Chair James Comer (R-Ky.) today called on the White House to "release the visitor log for President Biden's Wilmington residence and provide documents and communications about all properties and locations searched, including the identities of the Biden aides conducting the searches."
Go deeper: Side by side look at Trump, Biden docs.
6. 🥾 Risky hiking in California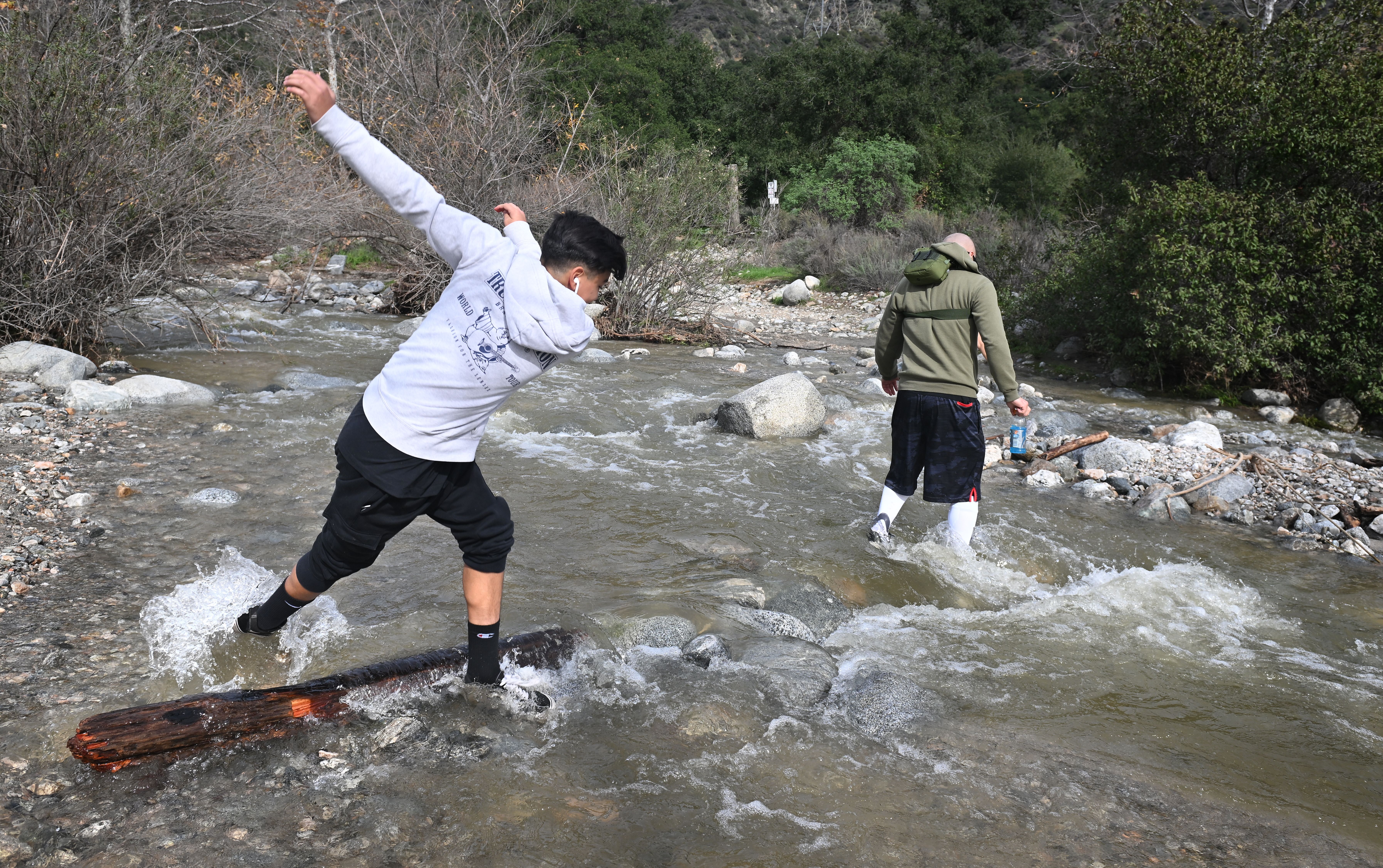 Two-thirds of Californians are under a flood watch. Eight "atmospheric river" storms (with another on the way) have caused 19 deaths.
Nevertheless, hikers — frustrated by waiting — are returning to potentially hazardous Southland trails, the L.A. Times reports.
Some ignore signs that say: 'Danger / Flash Flood Area / Do Not Enter."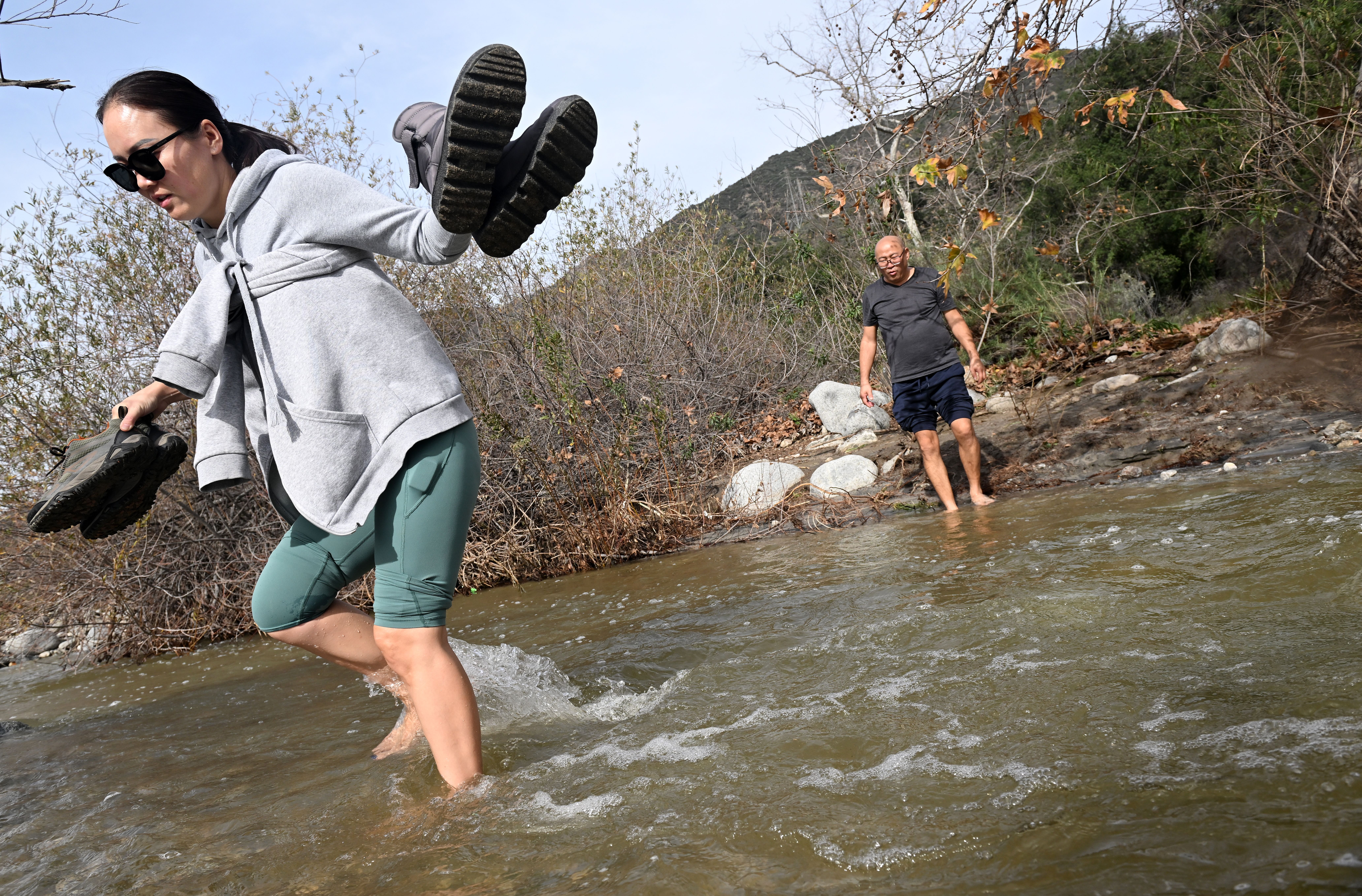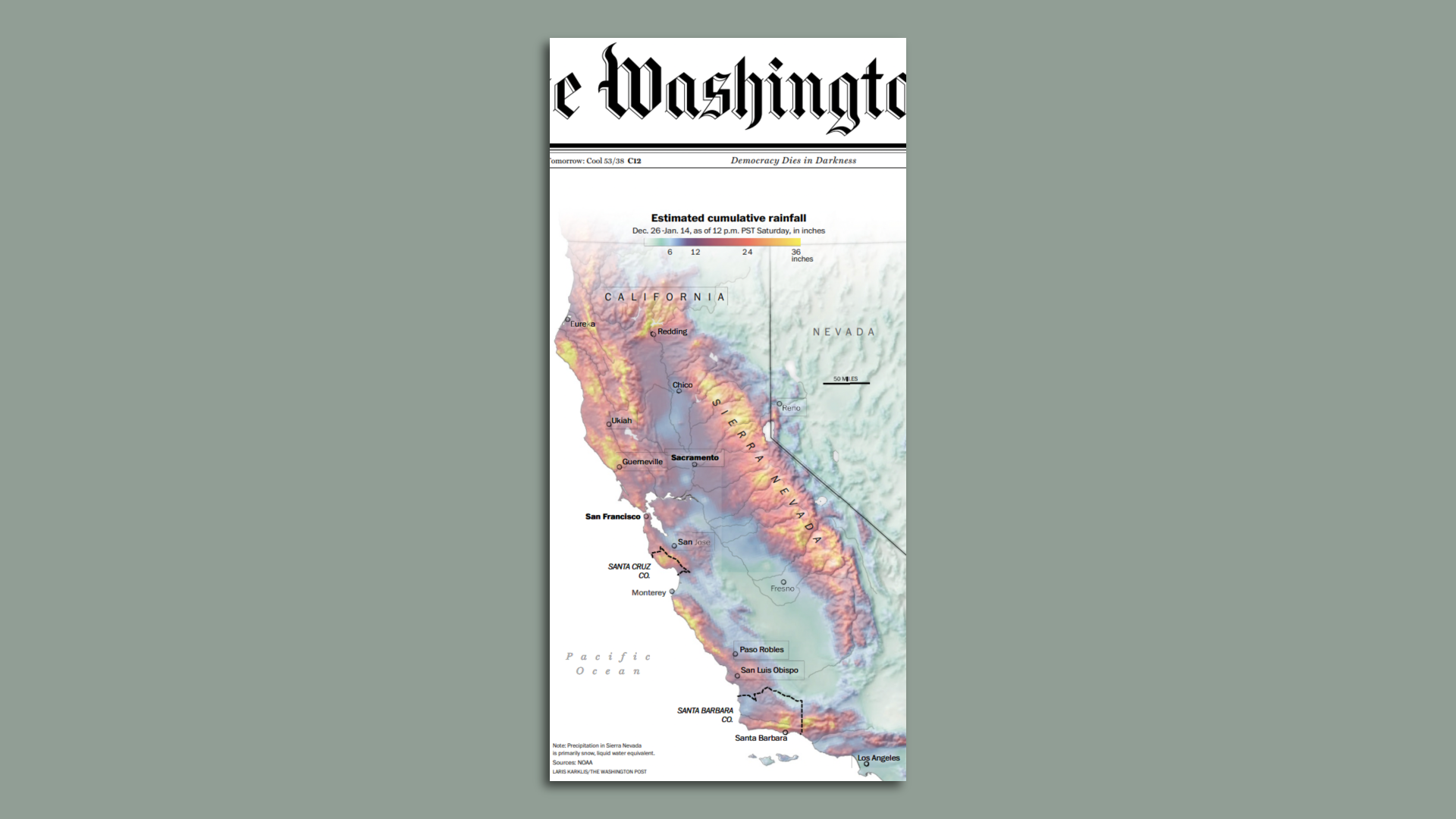 "California in crisis," says the front page of today's Washington Post, with this map showing cumulative rainfall from Dec. 26 through yesterday (purple and orange are heaviest).
Some cities in the Bay Area "received more than half their annual precipitation for a normal year in just 16 days," The Post notes.
7. 🔋 Surprise rare-earth bonanza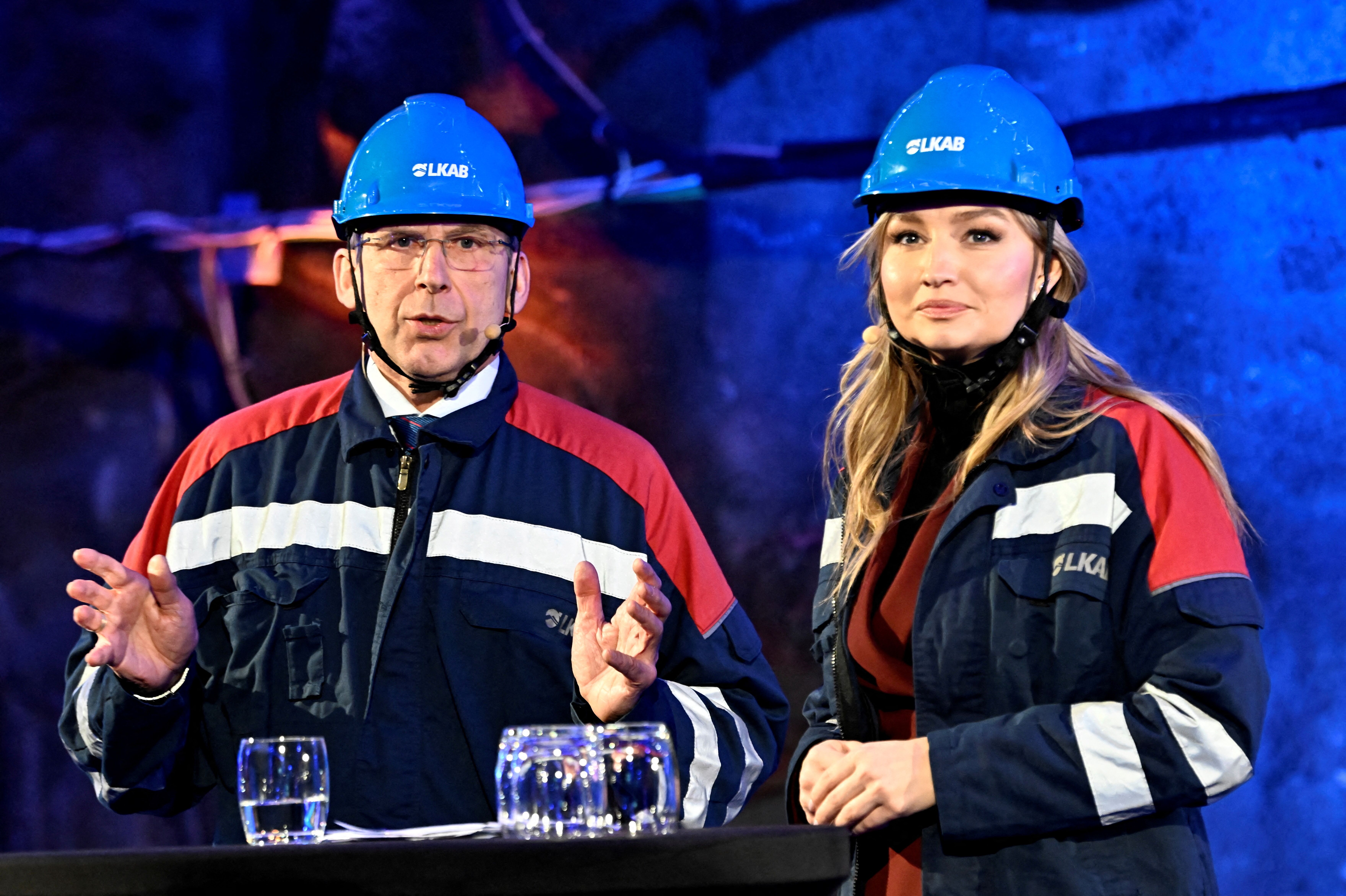 Sweden's state-owned mining company, LKAB, says it has discovered more than 1 million tons of rare earth metals in Lapland, in the country's far north — the largest known such deposit in Europe, Reuters reports.
Why it matters: Rare earth minerals are essential for many high-tech manufacturing processes and are used in electric vehicles, wind turbines, portable electronics, microphones and speakers.
State of play: Rare earth elements aren't currently mined in Europe. That leaves the region dependent on imports, with demand expected to rise in coming years because of EVs and more renewable energy.
World production of rare earths is dominated by China. (N.Y. Times)
🔮 What's next: Because of the Nordic country's lengthy process for approving new mines, LKAB said it'll be at least 10-15 years before it can begin mining the deposit.
8. 🏈 1 fun thing: Epic comeback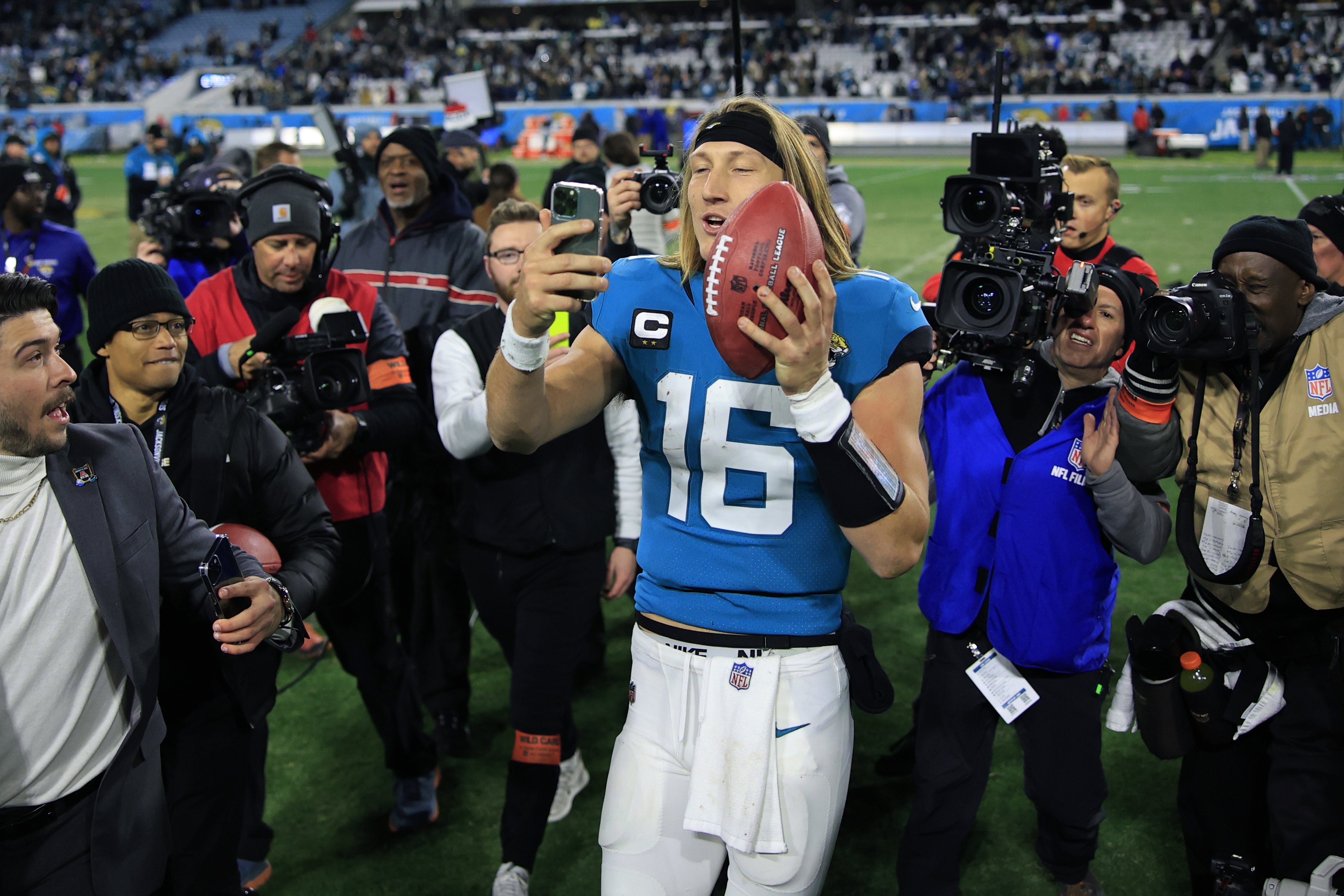 Early in last night's wild-card game on the opening weekend of NFL playoffs, AP published a story noting that the Jacksonville Jaguars' Trevor Lawrence was only the third QB in the Super Bowl era to throw four interceptions in the first half of a playoff game.
Lawrence's "nightmarish start" left the Jaguars in a 27-0 hole against the L.A. Chargers. His "dreadful night" started on the second play of the game, per the story.
Surprise! for the many of us who tuned out and went to bed:
In one of the most improbable turnarounds in NFL postseason history, Lawrence rallied the Jags to a 31-30 victory as time expired.
How's this for a stat? 4 picks followed by 4 TD passes.
The bottom line: As Speaker McCarthy might say, "It's not how you start. It's how you finish."
🤯 Bonus crazy stat: Trevor Lawrence, 23, has never lost on a Saturday in high school, college or the NFL. (NFL on Fox)
📬 Thanks for sharing your Sunday with us. Please invite your friends to sign up.