Axios AM
April 21, 2022
Happy Thursday. Today's Smart Brevity™ count: 1,171 words ... 4½ mins. Edited by Noah Bressner.
🌳 Please join Axios' Ben Geman and me tomorrow at 12:30 p.m. ET for an Earth Day virtual event with the White House's Gina McCarthy and C2ES president Nat Keohane. Register here.
1 big thing: America's battery gap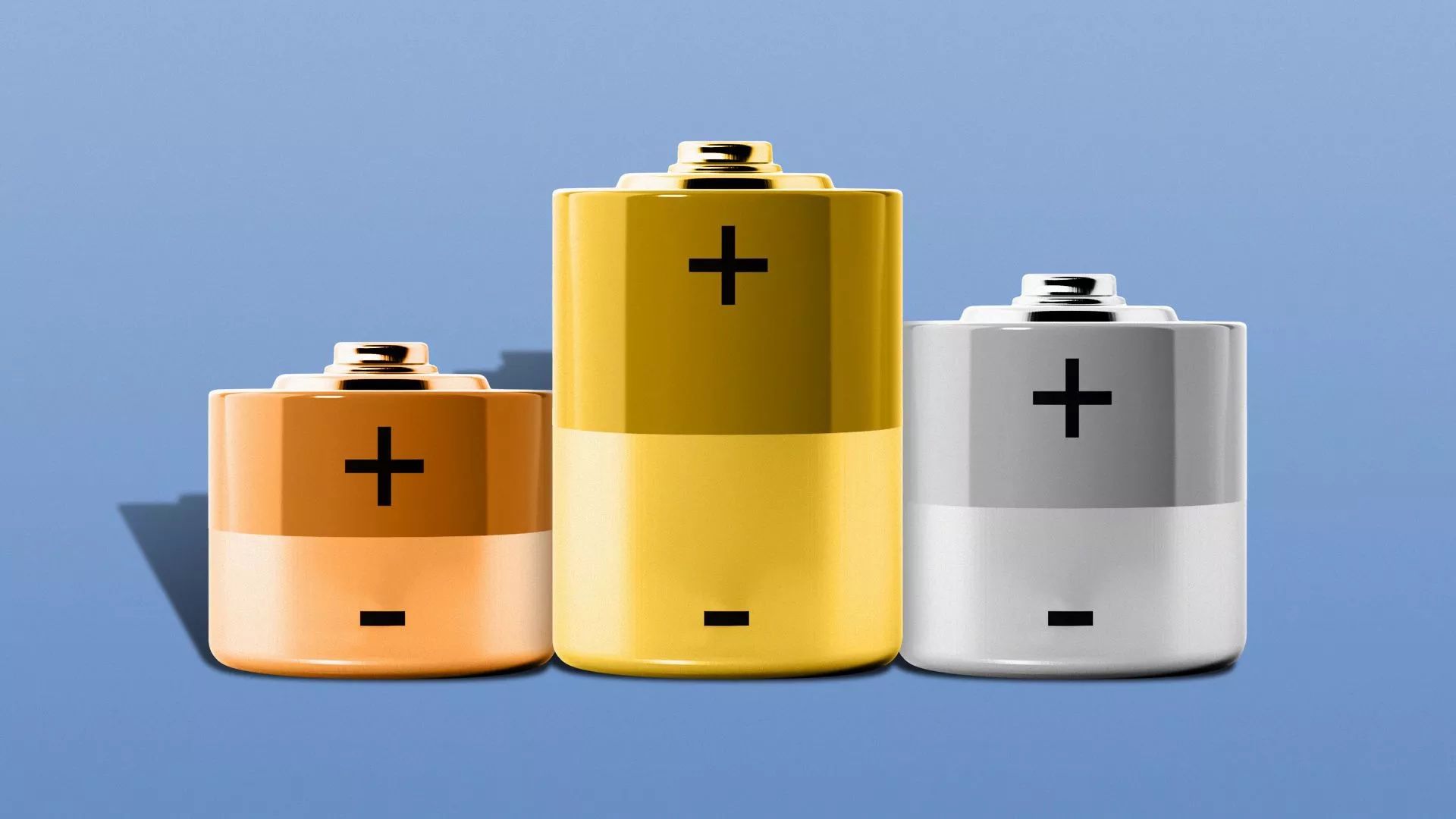 Batteries are the new oil — and the U.S. is lagging behind Europe and China in the race to make them, Axios' Joann Muller writes from Detroit.
Why it matters: The historic shift to electric vehicles will give the U.S. a fresh chance to achieve energy independence. But it'll require gambles that won't pay off for years.
Most of today's advanced batteries — not only to power cars and consumer electronics but also to store clean energy — are made in Asia.
Demand for batteries will skyrocket over the coming decades.
"If we don't ... invest in our supply chain, it will go to the lowest-cost country, which is China," says Michael O'Kronley, CEO of Ascend Elements, a battery recycling company.
President Biden wants half of all vehicles sold in the U.S. to be electric by 2030. But the U.S. has only about 5% of the manufacturing capacity needed to hit that target, Jigar Shah, head of the Energy Department's Loan Programs Office, told Reuters.
Other countries are also setting aggressive EV goals — driving up prices for lithium, nickel and other materials.
RJ Scaringe, CEO of the electric truck startup Rivian, tells Axios: "If you look at the entirety of our supply chain ... all the way back to the mines ... today what we have installed represents well under 10% of what we will need as a planet."
"Meaning greater than 90% of that supply chain does not yet exist. So we have an opportunity as a planet to decide ... how it's built."
🔮 What's next: Morgan Stanley analysts see a race by governments and regions to establish battery manufacturing capacity and secure raw materials.
2. ⚖️ Inflation turns thefts into felonies
Steal $201 shoes in New Jersey and you face a felony. Steal the same sneakers in Texas, it's a misdemeanor.
Why it matters: Some states haven't changed thresholds for felonies in years. Advocates are pushing them to create updated standards, arguing that outdated laws are unfairly making felons out of people who committed minor crimes, Axios' Russell Contreras writes.
An analysis by the police reform advocacy group Campaign Zero found that the felony threshold for larcenies like shoplifting can be as low as $200 in New Jersey — or as high as $2,500 in Texas and Wisconsin.
New Jersey hasn't adjusted its felony theft threshold since 1978. New York's remains at $1,000 — unchanged since 1986, when the Mets last won the World Series.
The other side: The National Retail Federation says organized retail theft has been a growing problem over the past five years, and said criminal justice reform has reduced "fear of retribution or prosecution."
The intrigue: Democratic New Mexico state Rep. Antonio "Moe" Maestas, a criminal justice reform advocate, said it's hard for state lawmakers to raise the threshold for theft because they will be seen as lowering penalties for crimes.
"Police groups and retailers will oppose it. ... [I]t has to come as part of a larger package of reforms."
Between the lines: COVID and rising violent crime have caused backlogs in criminal cases to swell, forcing district attorneys to focus on the most violent offenses.
The number of violent crimes in the U.S. rose by 5.6% in 2020, according to FBI figures released in September. New FBI data to be released later this year may show another spike.
Crime is expected to be a crucial issue in this year's midterm elections.
3. Putin claims control of Mariupol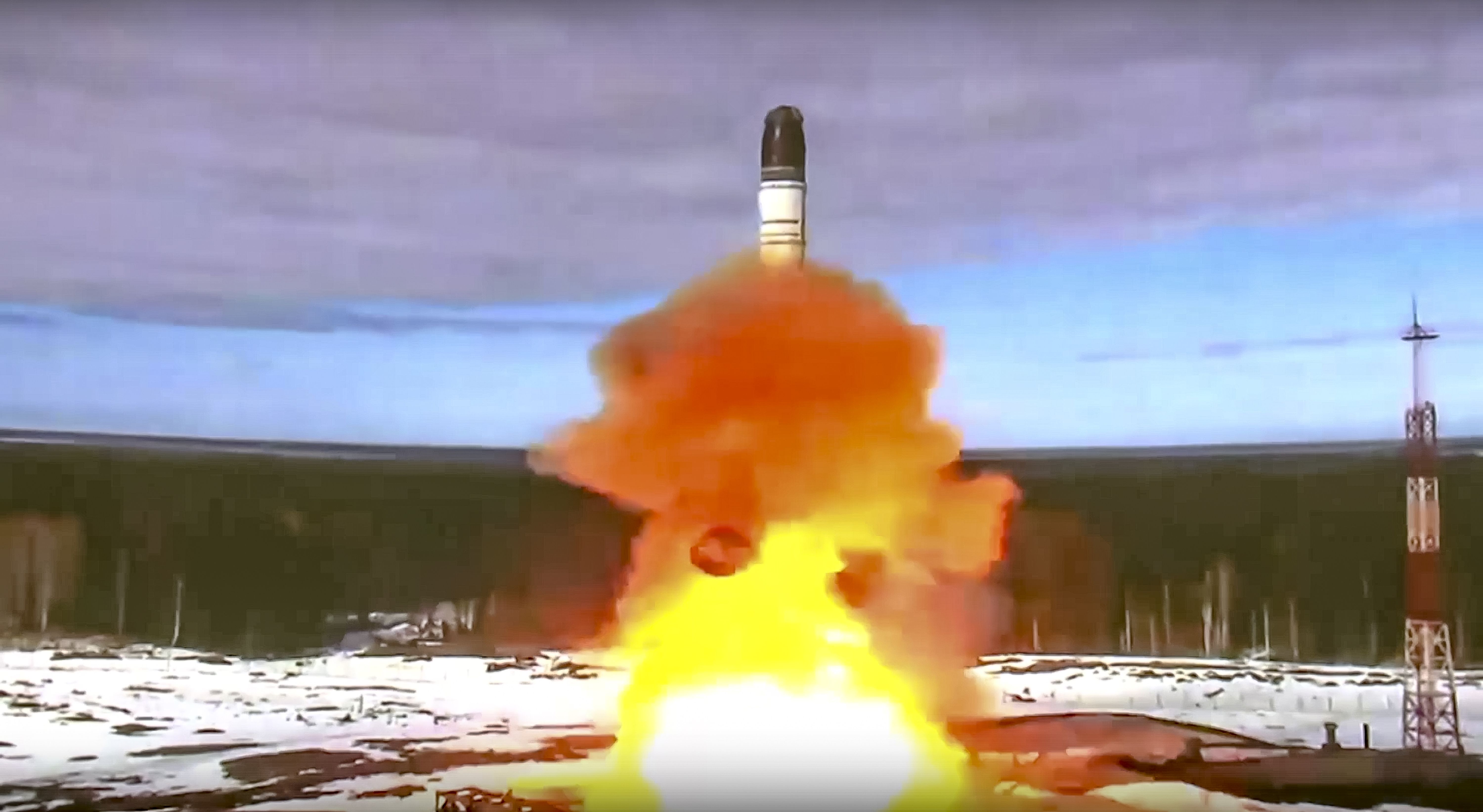 Vladimir Putin today ordered his military to cancel plans to storm the Azovstal steel plant in the port city of Mariupol, where thousands of Ukrainian defenders and civilians are holed up, Reuters reports.
Effectively declaring victory after a two-month siege, Putin told Defense Minister Sergei Shoigu in a televised meeting at the Kremlin: "There's no need to climb into these catacombs ... Block off this industrial area so that not even a fly can get through."
Above: Putin test-launched a new nuclear-capable intercontinental ballistic missile, calling it "food for thought for those who, in the heat of frenzied aggressive rhetoric, try to threaten our country."
4. 📷 1,000 words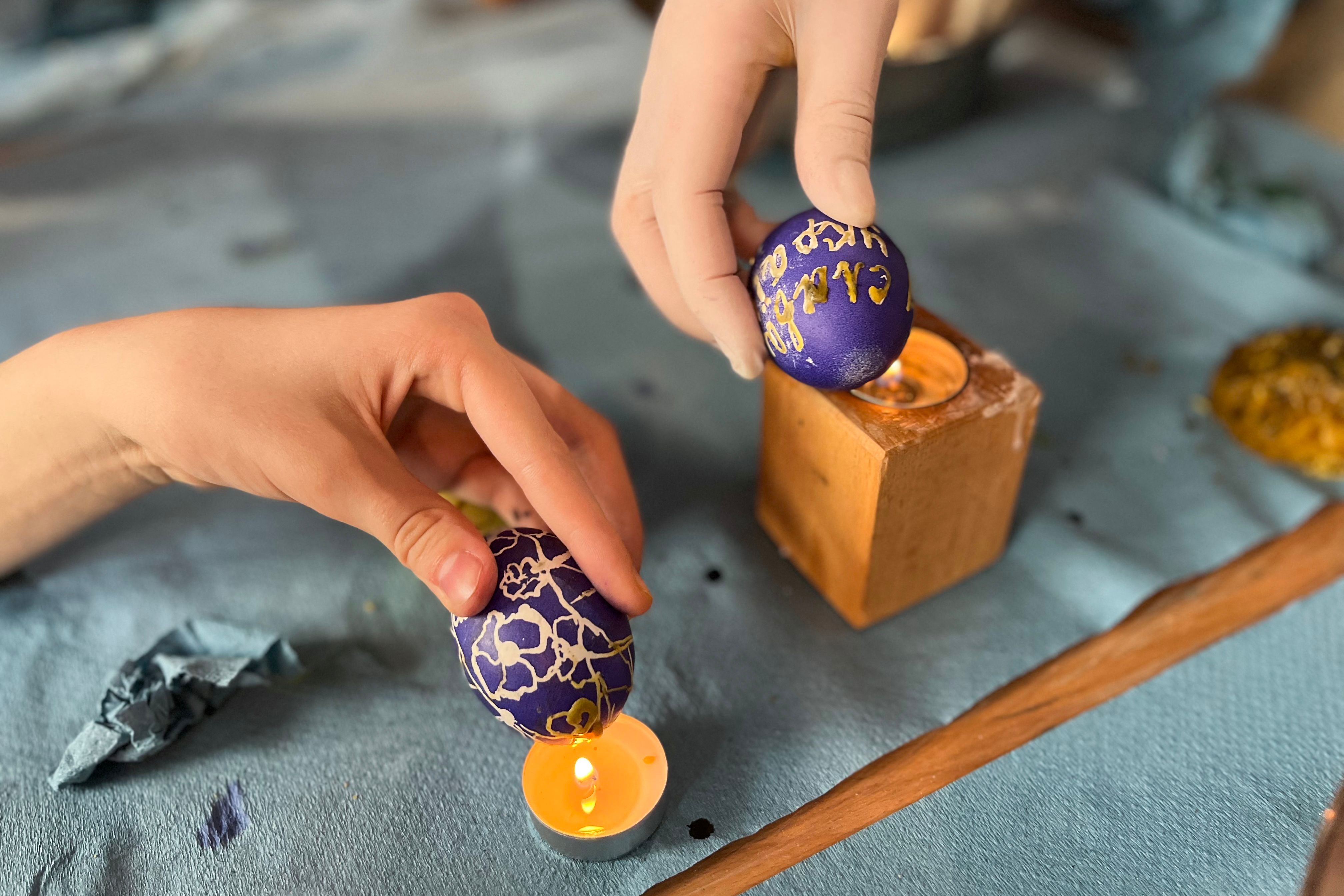 Ahead of Orthodox Easter on Sunday, Ukrainian women and children decorate eggs for soldiers yesterday, inside a Georgian restaurant in Lviv.
They also iced traditional Easter breads in yellow and blue.
5. ✈️ Pelosi blasts FAA for Capitol panic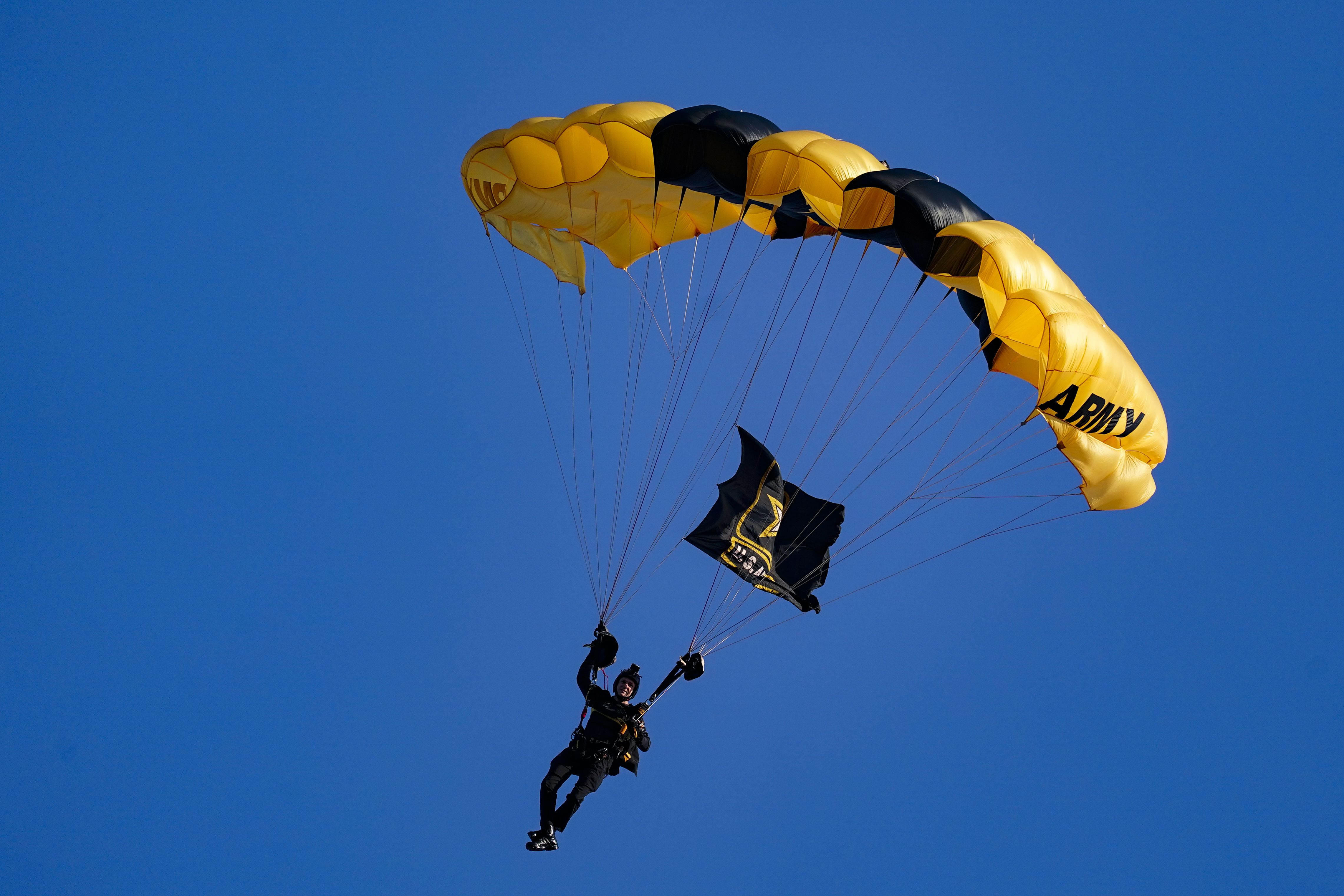 Speaker Pelosi blasted the FAA for a communication failure that caused the evacuation of the Capitol last evening because of a plane in restricted airspace.
"Evacuate Now: Aircraft Intrusion," said a 6:32 p.m. Capitol Police email alert to members of Congress and others at the Capitol.
It turned out to be the U.S. Army's Golden Knights parachute team, performing before a game at Nationals Park.
Pelosi said the FAA's "apparent failure to notify Capitol Police of the pre-planned flyover Nationals Stadium is outrageous and inexcusable."
"The unnecessary panic caused by this apparent negligence was particularly harmful for Members, staff and institutional workers still grappling with the trauma of the attack on their workplace on January 6th."
She said someone at the FAA must "be held accountable for this outrageous and frightening mistake."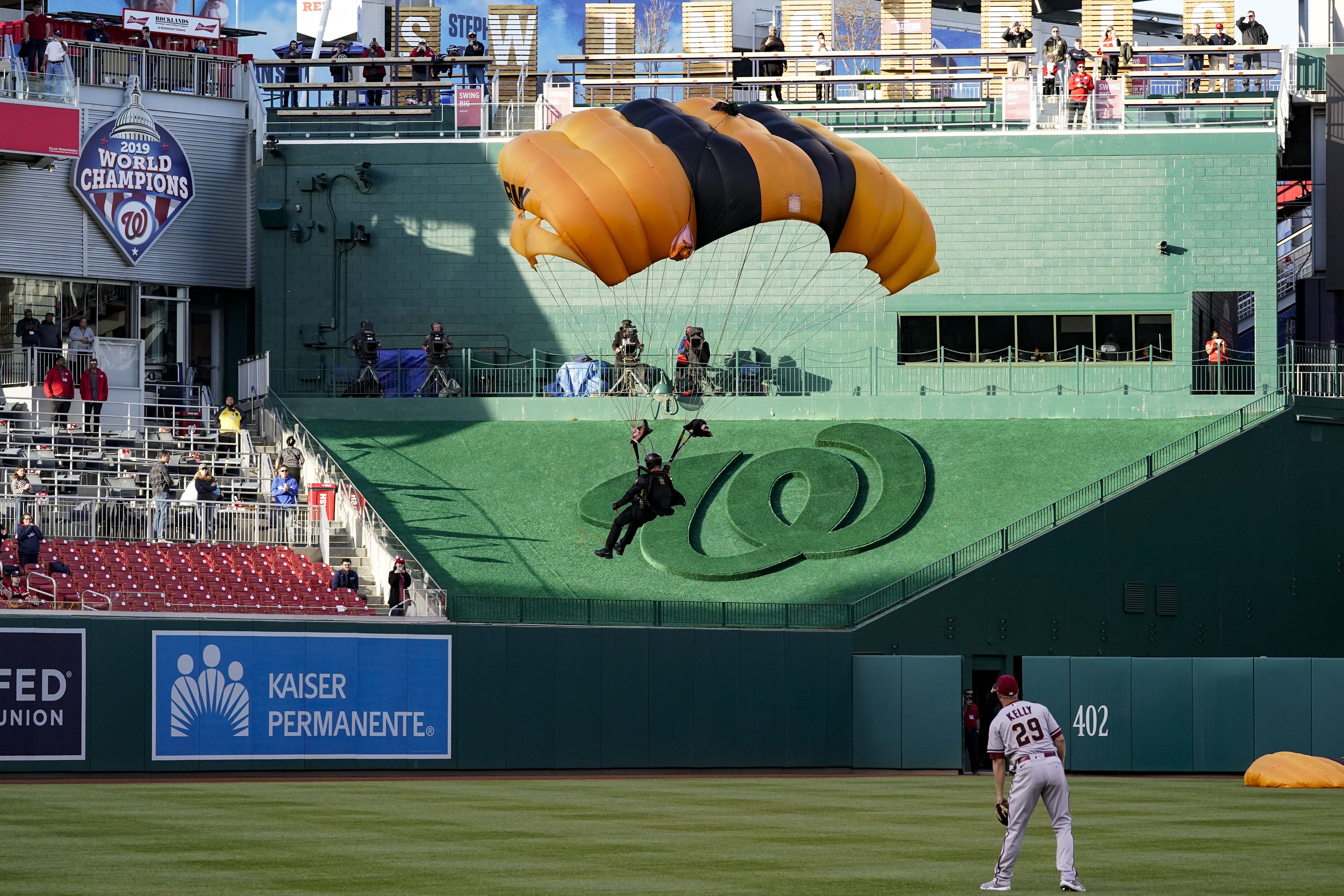 The alert to members warned the U.S. Capitol Police was "tracking an aircraft that poses a probable threat to the Capitol Complex."
17 minutes later, an "Aircraft Intrusion Update" said: "The aircraft no longer poses a threat to the Capitol Complex and the USCP is now preparing buildings for reentry."
6. 😷 How COVID data is changing
COVID case data is getting less reliable as the nation's testing infrastructure winds down, Axios' Tina Reed and Kavya Beheraj write.
Why it matters: Officials have shifted their focus to using wastewater surveillance and tracking hospitalizations and deaths from this virus.
👀 Worth watching: While cases are much lower than they have been, a new line of Omicron could be putting most of the U.S. in the path of a sustained COVID bump.
A recent rise is largely attributed to the Omicron subvariant BA.2, which accounts for about 75% of all new cases. About 20% of new cases are attributed to another Omicron offshoot, known as BA.2.12.1, the CDC reported this week.
7. 🎞️ Charted: Netflix crash
Netflix was worth $306 billion as recently as November, and was bigger than Disney. Five months and two earnings reports later, Netflix is worth $100.5 billion and Disney is far bigger, Bloomberg's John Authers writes.
8. 👑 1 for the road: Queen turns 96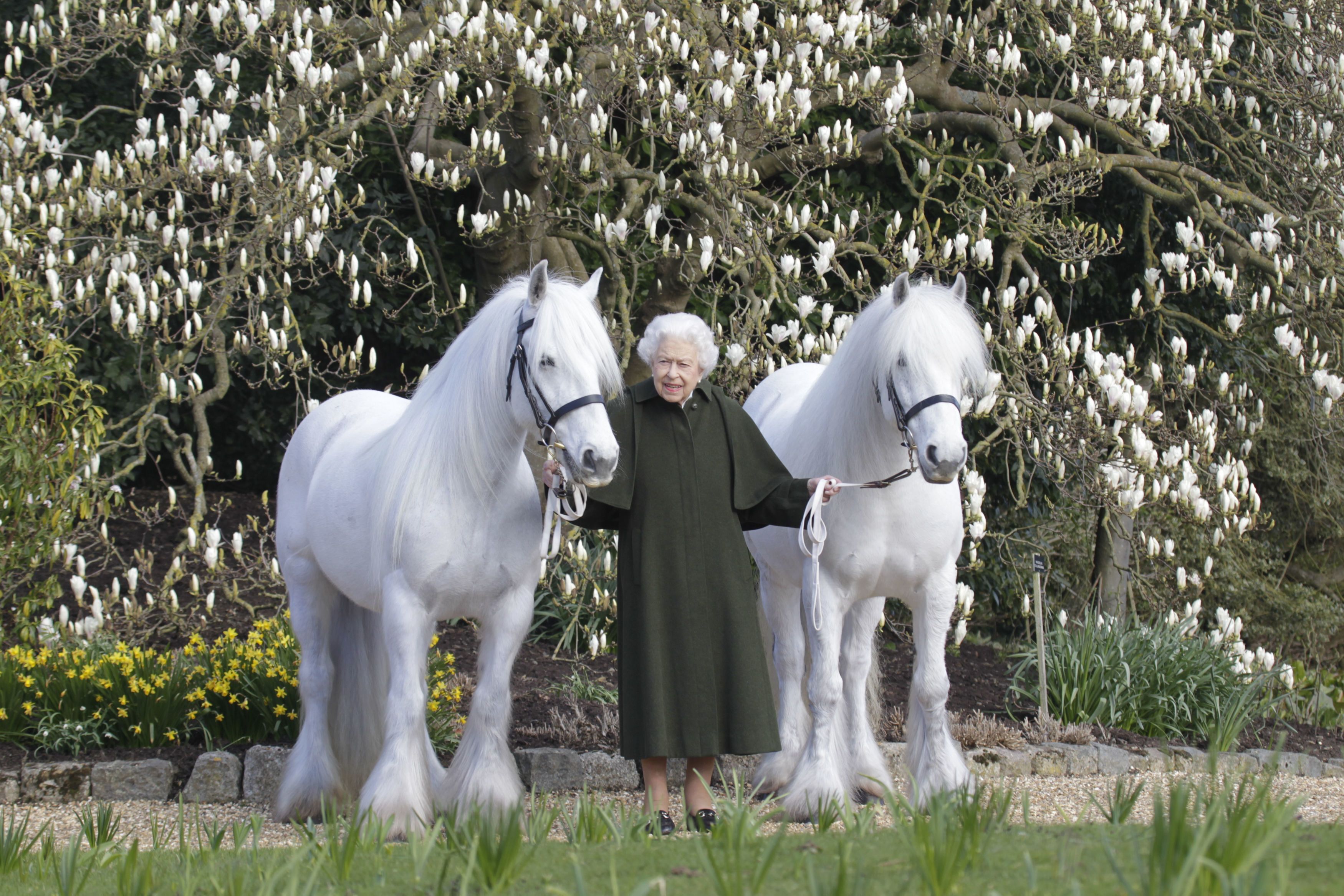 Queen Elizabeth II, who turns 96 today (born in 1926!), was photographed at Windsor Castle last month with her Fell ponies, Bybeck Katie (left) and Bybeck Nightingale.
After recovering from COVID, Britain's longest-serving monarch has been limiting public appearances because of "mobility issues."
📬 Invite your friends to sign up here to get their daily essentials — Axios AM, PM and Finish Line.