Axios AM
December 15, 2020
☕ Good Tuesday morning. Today's Smart Brevity™ count: 1,145 words ... 4½ minutes.
🚨 Situational awareness: More federal agencies acknowledged being hit by "a hack engineered by one of Russia's premier intelligence agencies" — Defense, State and Homeland Security, in addition to Treasury and Commerce. —N.Y. Times
💻 Join Felix Salmon tomorrow at 12:30 p.m. ET for an Axios Virtual Event on businesses making a difference during the pandemic. Register here. 
1 big thing: Biden's "very, very, very dark winter"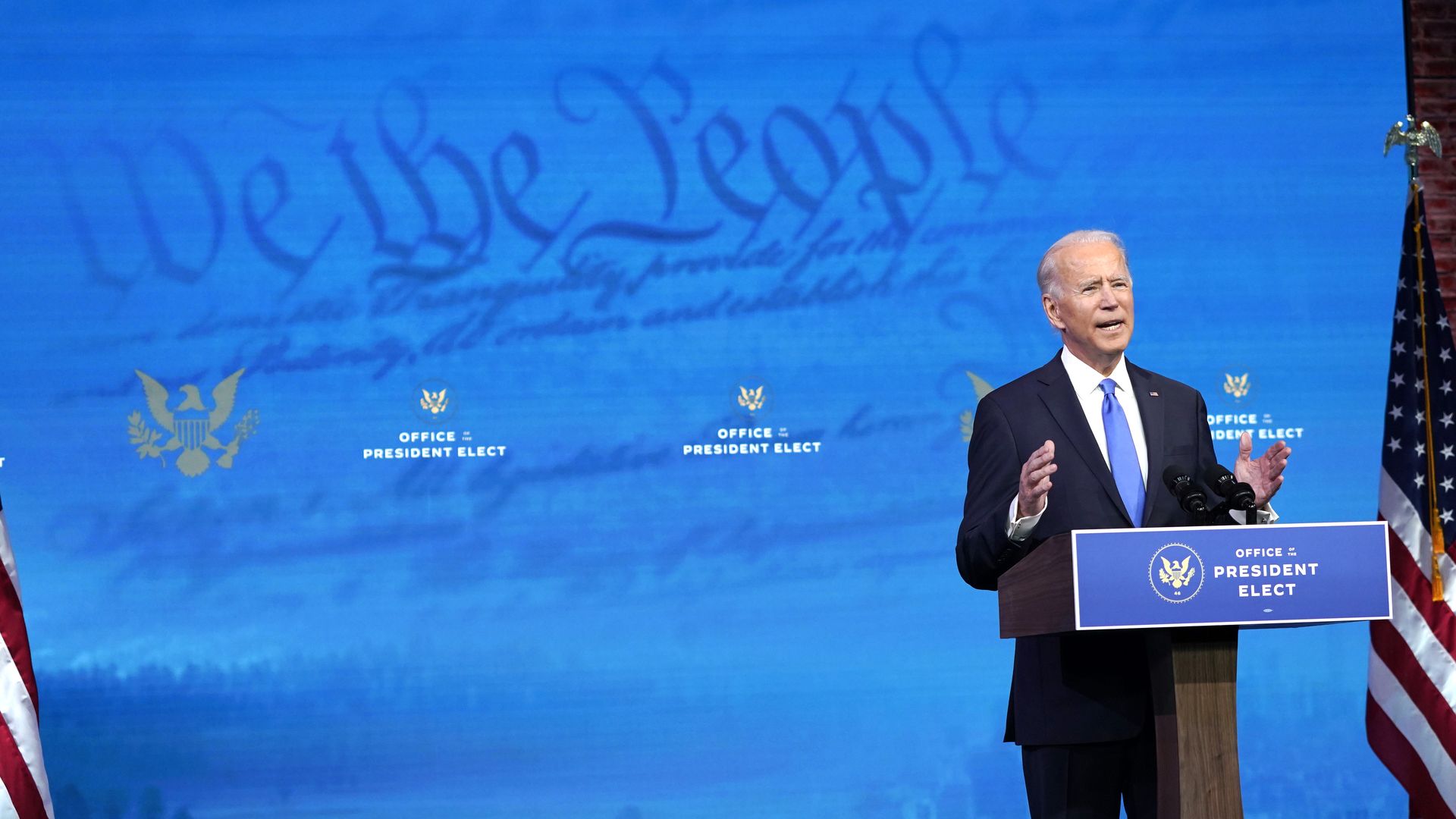 America got quite a respite yesterday from this bleak year:
A woman of color became the first American to get the COVID vaccine.
Democracy worked, as the Electoral College voted in 50 state capitals.
And President-elect Biden called on the nation to "turn the page."
But Biden is trying to prepare us for what incoming White House chief of staff Ron Klain told MSNBC's Rachel Maddow will be "a very, very, very dark winter," with "probably tens of thousands of deaths left before the end of the year."
Biden said as he celebrated the certification of his victory: "My heart goes out to all of you in this dark winter of the pandemic, about to spend the holidays and the new year with a black hole in your hearts."
Why it matters: Biden and his team want Americans to reckon with the pain — they use the word "dark" a lot — he'll inherit. It also sets up the possibility of hope — and light — in 2021 as the virus fades and jobs rebound. 
Not to be a bummer, but several people around Biden worry the light is further away than most think, which could hamper his presidency. 
In addition to the COVID death toll that passed 300,000 yesterday, and likely will accelerate in the weeks ahead, there's the mounting financial devastation. Axios Markets author Dion Rabouin points to all the cliffs that will beset Biden:
Pandemic unemployment benefits for millions expire Dec. 26.
The U.S. Chamber of Commerce Small Business Index, out today, finds that small businesses "anticipate the worst of the pandemic is still ahead": 50% of the 1,000 entrepreneurs polled "see their operations continuing for a year or less in the current business climate before having to permanently close."
Foreclosure and eviction moratoriums expire Dec. 31: "Between 2.4 million and 5 million American households are at risk in January alone," The Wall Street Journal reports (subscription).
The big picture: Biden will take office with thousands of people dying daily, full vaccination months away, President Trump taunting him from the Twitter sidelines, the government rattled by an epic cyberattack, China asserting its power, and Americans divided like never before. To the victor go the spoils.
2. 💉 Axios-Ipsos: Vaccine enthusiasm doubles
The share of Americans who say they'll get the COVID-19 vaccine as soon as it's available has doubled since September, with more than one in four now putting their hands up, Margaret Talev writes from the Axios/Ipsos Coronavirus Index.
Why it matters: This increased comfort is being driven by people 65 and older. But it's happening across both parties, and all ages and racial groups.
Trust in pharmaceutical companies rose to 43%, up from 35% in September.
The survey offers some early evidence that as President Trump's voice recedes, Republicans may be more willing to listen to institutions and science.
3. Hong Kong's worst-case reality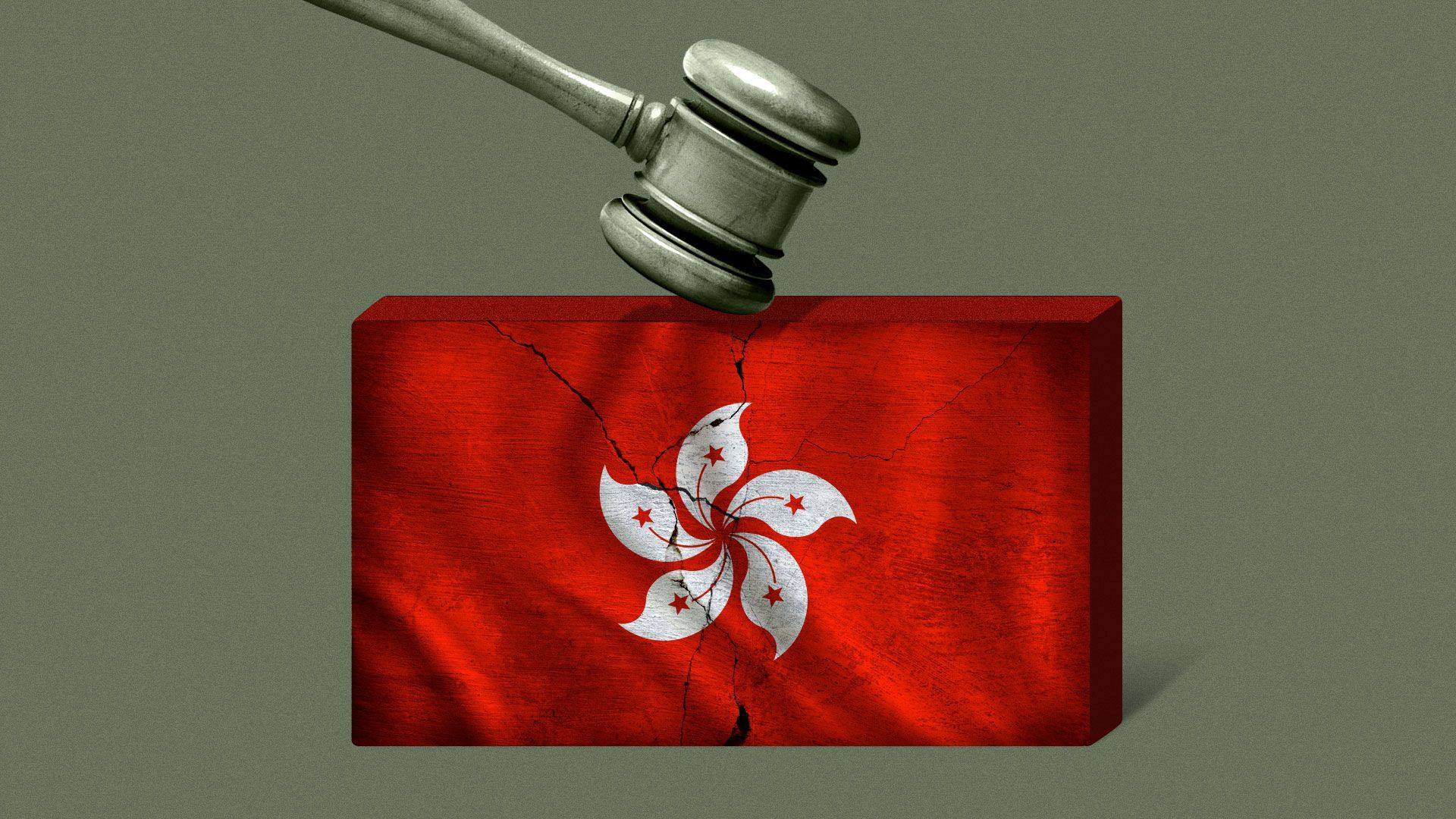 After the highest-profile arrest under Hong Kong's new security law, prosecutors say they need more time to go through more than 1,000 posts on the Twitter account of Jimmy Lai, a pro-democracy media tycoon.
That's a bald-faced admission that what's on trial is Lai's free speech, Axios China author Bethany Allen-Ebrahimian writes.
Why it matters: The draconian law imposed by Beijing is playing out in line with the worst-case scenario its critics feared.
Beyond its general chilling effect, which resulted in a wave of self-censorship, the new law has already been invoked to charge over two dozen people, including numerous pro-democracy commentators and activists.
4. Pictures of democracy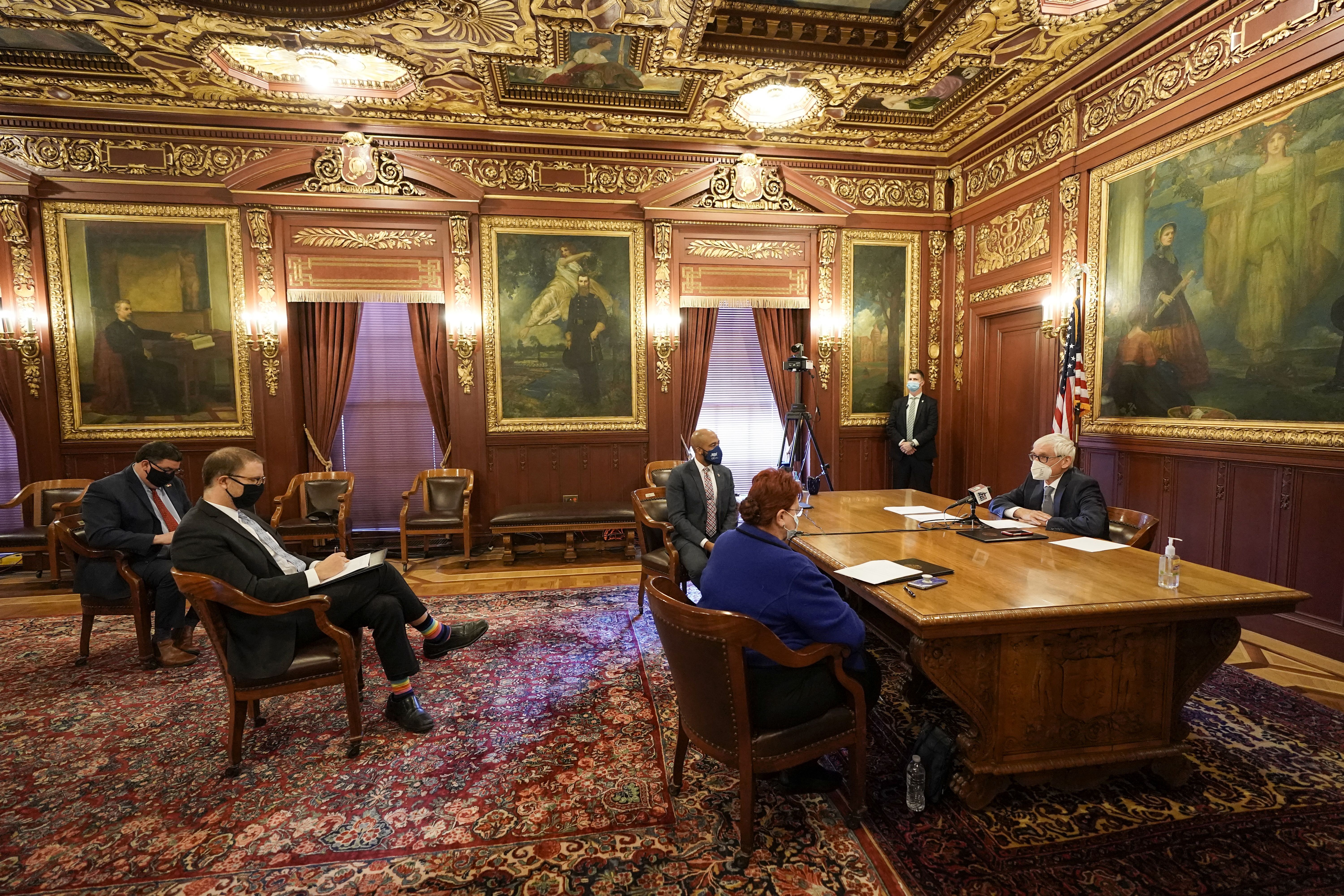 Wisconsin Gov. Tony Evers and other members of the state's Electoral College cast their votes yesterday at the State Capitol in Madison.
In voting that went on throughout the day, California's 55 electors put Joe Biden over the 270-to-win threshold at 5:29 p.m. ET.
The final tally: 306 electoral votes for Biden to 232 for President Trump — the same margin that Trump bragged was a landslide four years ago.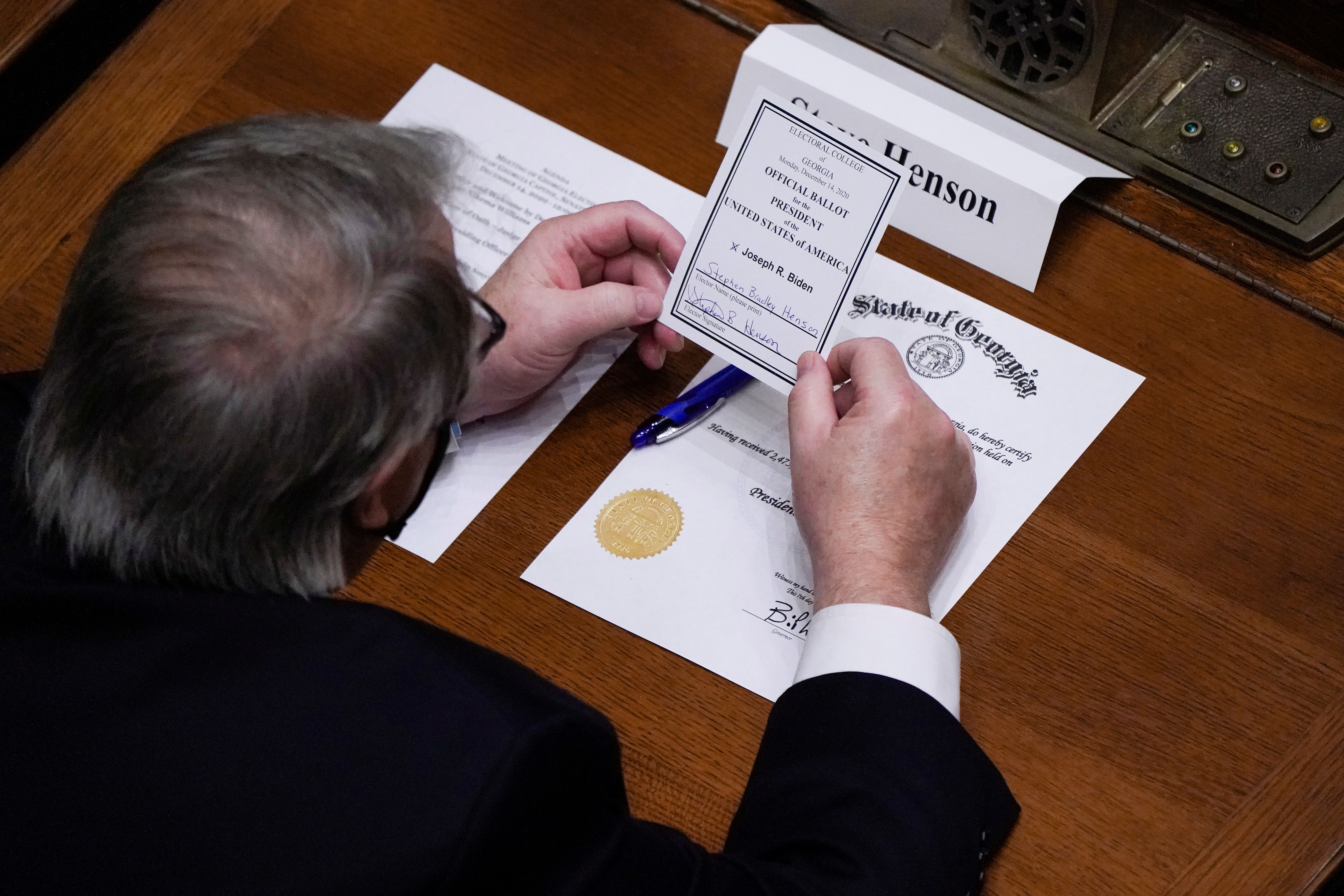 Elector Steve Henson signed his vote for Joe Biden for president of the United States, in the Georgia Senate chamber at the State Capitol in Atlanta.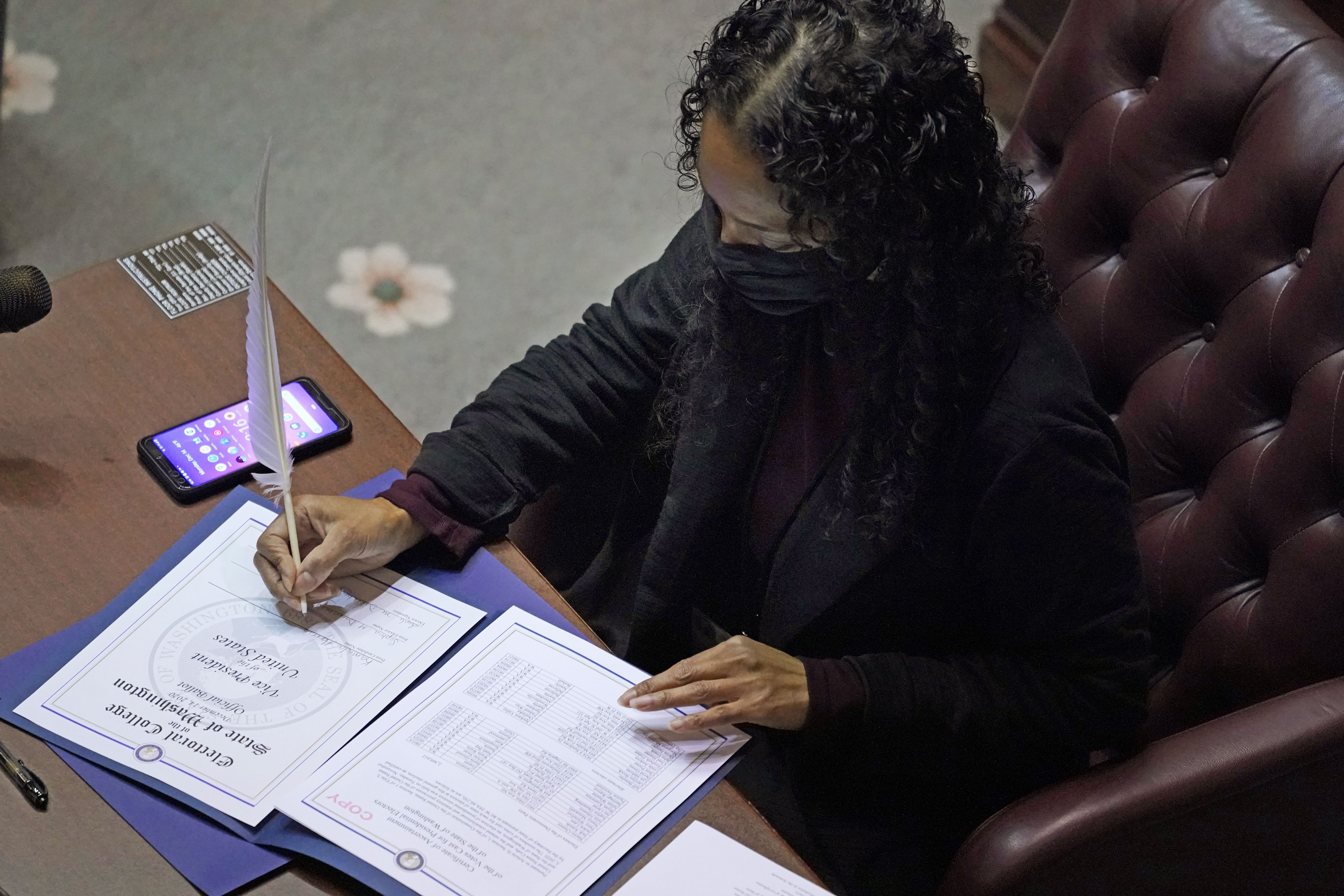 Sophia Danenberg, a member of Washington's Electoral College, signed her ballot for Vice President-elect Kamala Harris, at the State Capitol in Olympia.
5. U.S. passes 300,000 COVID deaths
6. Boom in at-home testing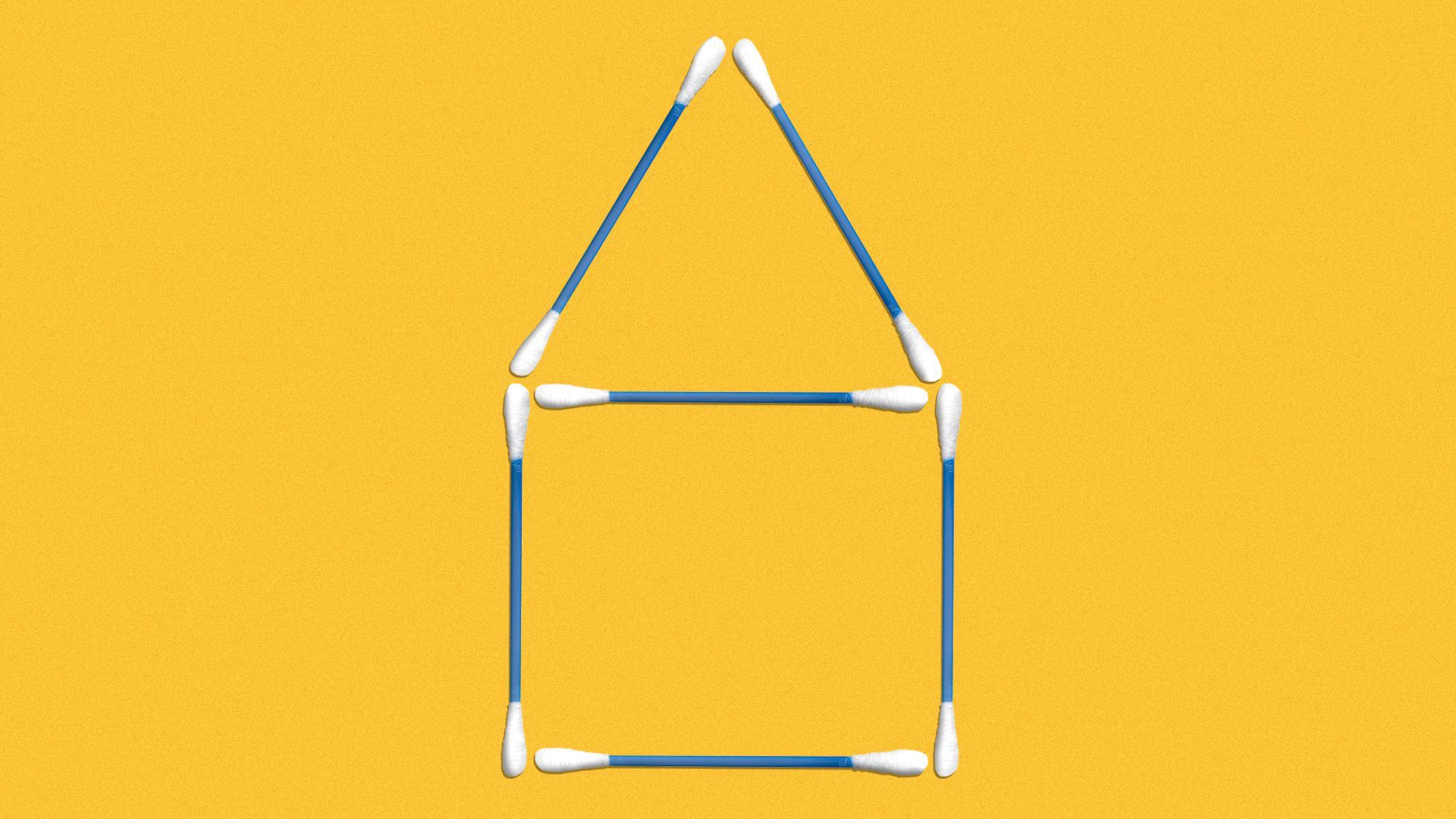 The pandemic has supercharged the market for at-home testing for a slew of common conditions — everything from cholesterol checks to cancer screenings, Axios' Marisa Fernandez reports.
Why it matters: At-home health tests can help Americans avoid a trip to the doctor's office, though experts say they're not a perfect replacement and run a higher risk of human error.
7. Trump's stamp on space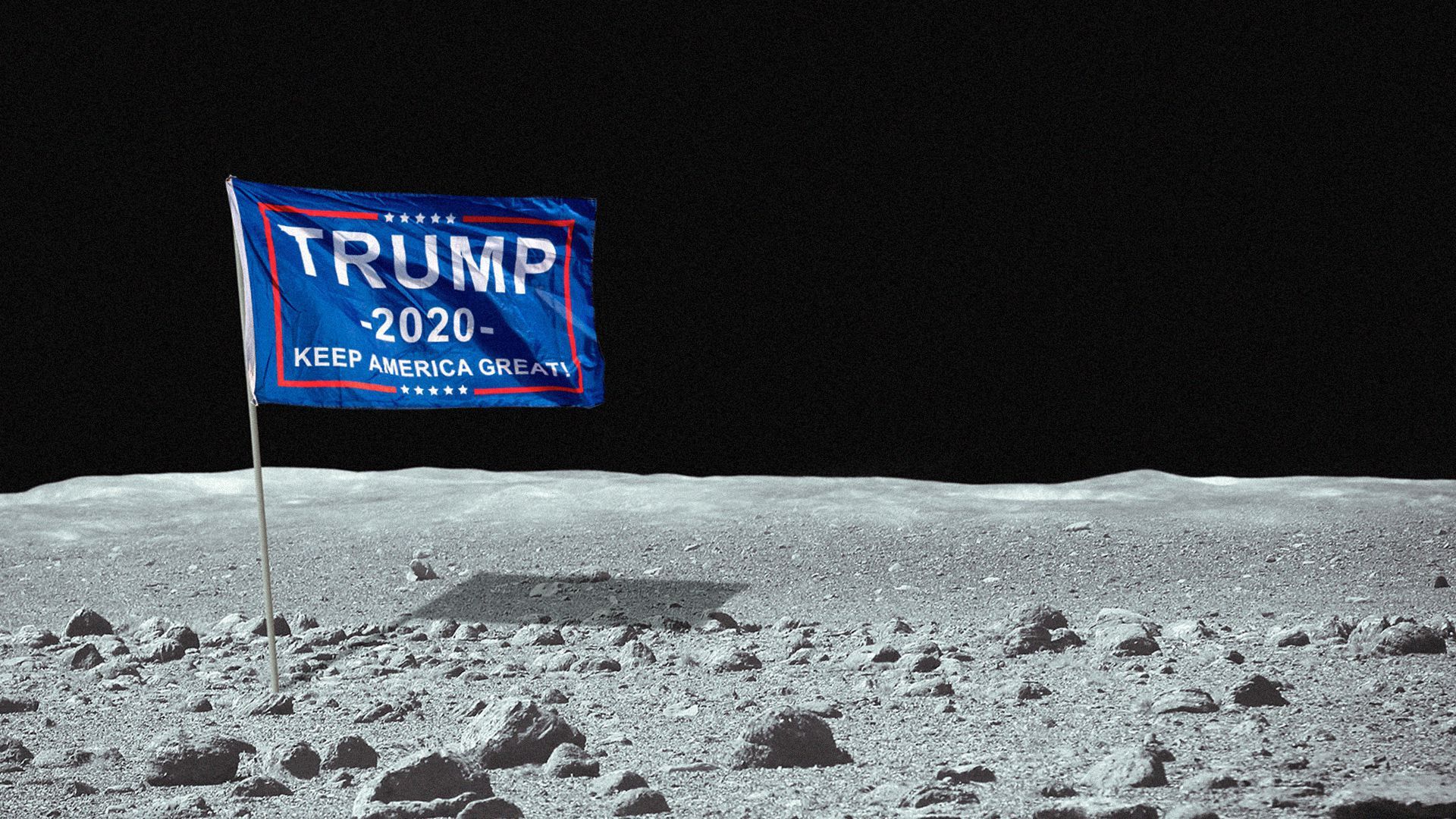 The Trump administration helped open up new commercial opportunities in orbit, building on years of work by the space industry, Axios Space author Miriam Kramer writes.
But some question whether those gains are sustainable in the long term.
What's happening: Trump consistently prioritized NASA funding in his budget proposals and relaunched the National Space Council, which aims to hold agencies accountable for their work with space.
The Trump administration also extended the reach of commercial partnerships in space, outsourcing NASA's human-rated lunar lander work to private companies in a trend that is likely to continue far into the future.
"I think the space program is in better shape now than it was when he took office," John Logsdon, founder of the Space Policy Institute at George Washington University, told Axios.
8. 🗞️ Living history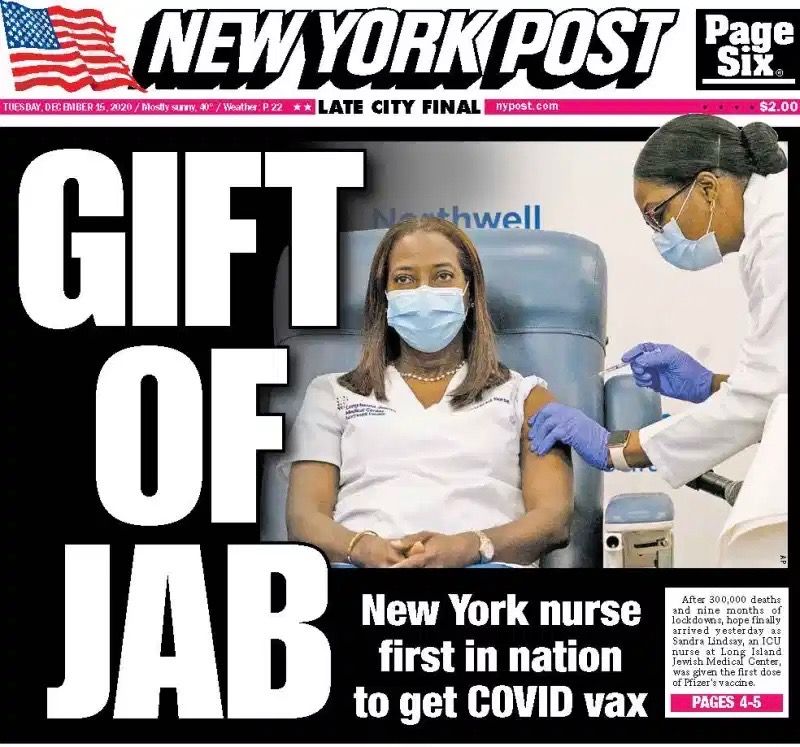 🥊 Plus ... Attorney General Bill Barr quit under pressure — which would be a transcendent story on almost any other day.
Go deeper... Jonathan Swan: President Trump has a history of dropping announcements at moments when cable news is running stories he hates — in this instance, the Electoral College affirming Biden's victory. This looks like another example of the president tweeting his way out of chyrons.
9. 1 future thing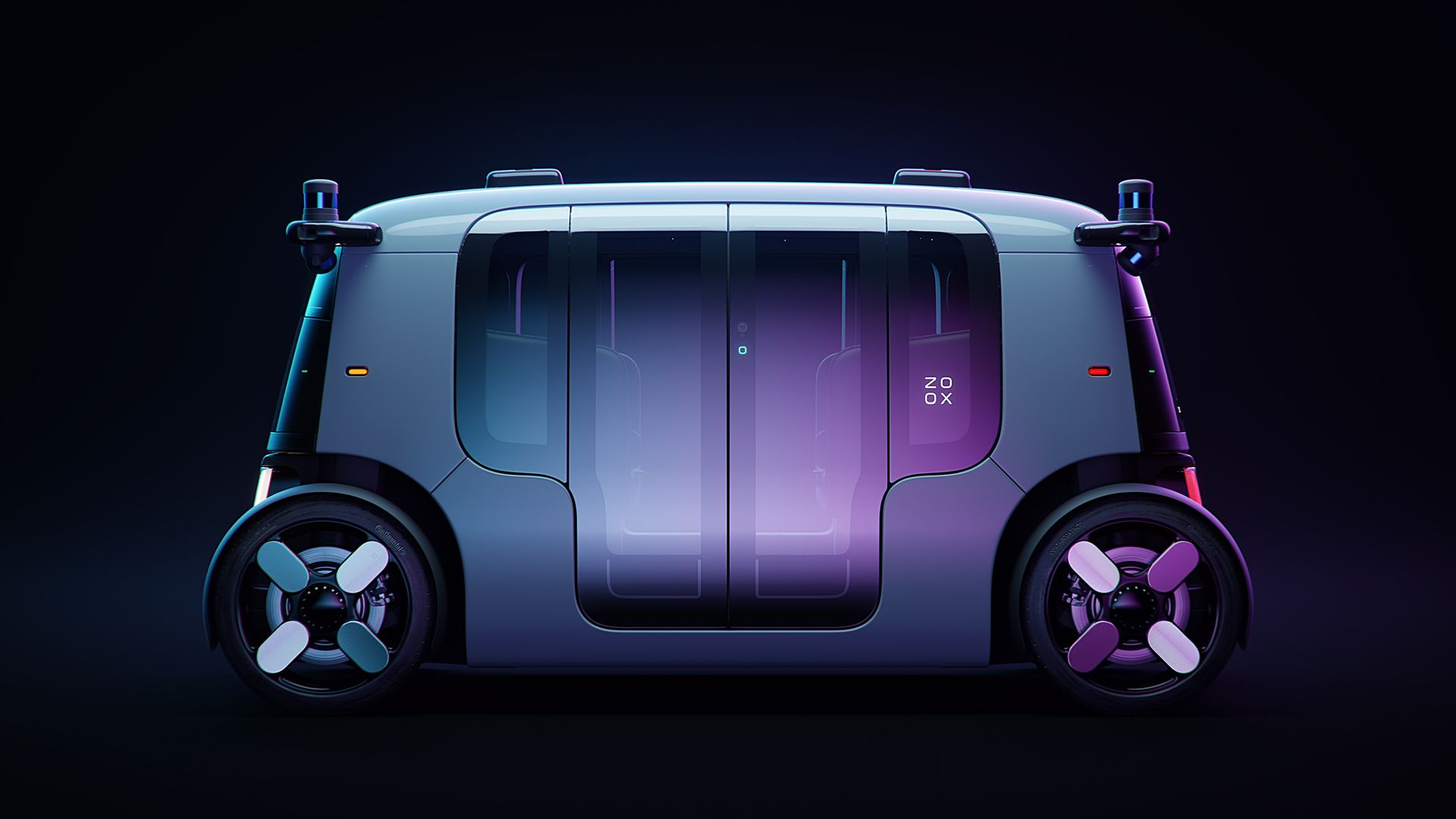 Zoox, backed by Amazon, unveiled a 12-foot-long robotaxi that one day might be hailed with an app, Axios Navigate author Joann Muller writes:
The doors slide open, and you'll take one of four seats. Each seat has a wireless charging pad, and there's an open skylight roof with lighting that looks like stars. 
The cars communicate with the outside world using lights and sounds.
These little robotaxis will be confined to a pre-mapped area at first. (Baby steps!) 
Four-wheel steering lets the car go sideways into a tight drop-off location.
And Zoox can drive in both directions: There's no front or rear. 
No deployment date is set. Zoox co-founder and CTO Jesse Levinson tells Joann: "We would obviously not put these vehicles on the roads until we have the data to show we're significantly safer than humans."
"It's not going to take as long as many people expect. But it's not going to be next year, either."
🎥 30-second video: Zoox on the streets of S.F.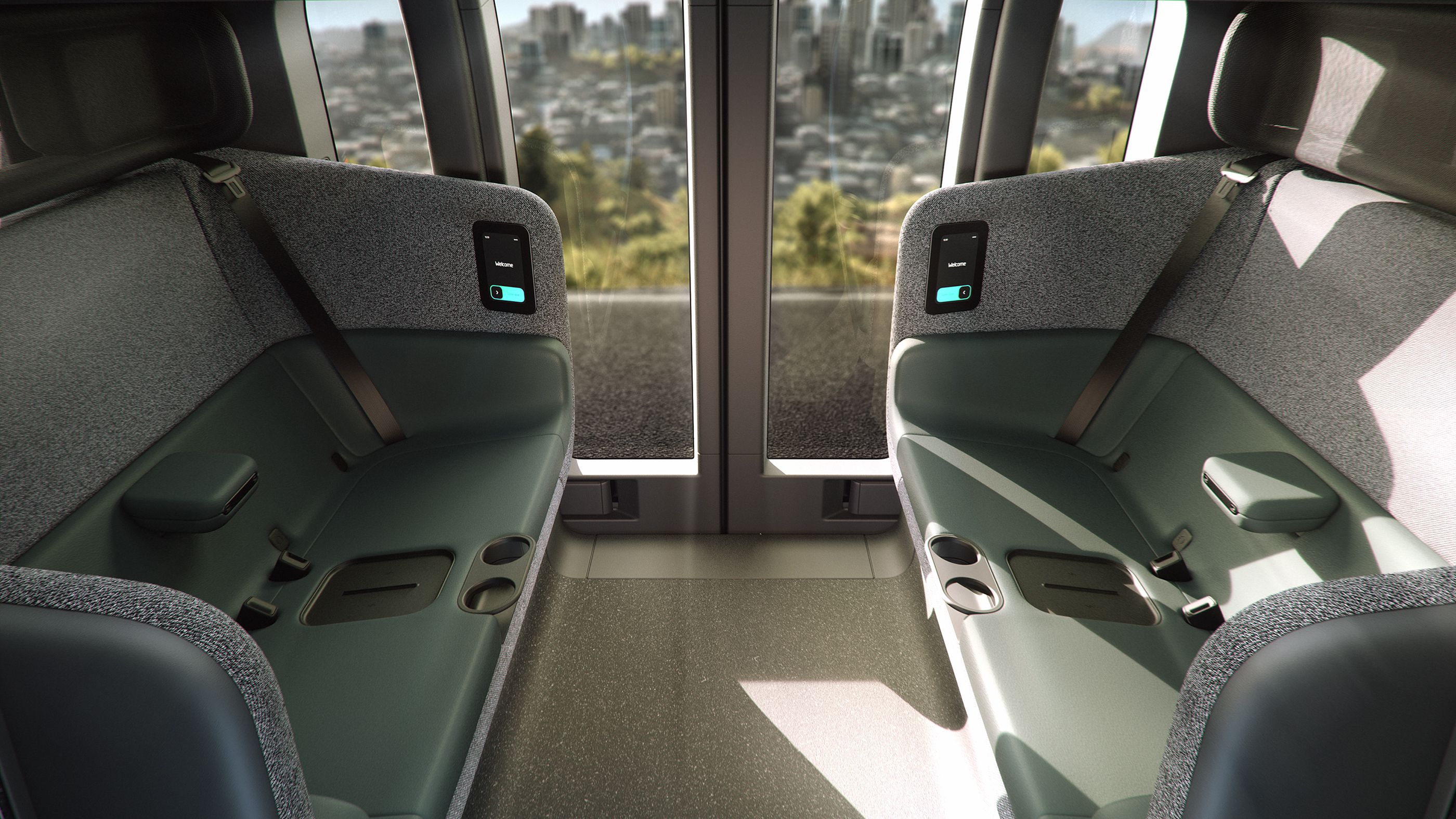 10. 1 smile to go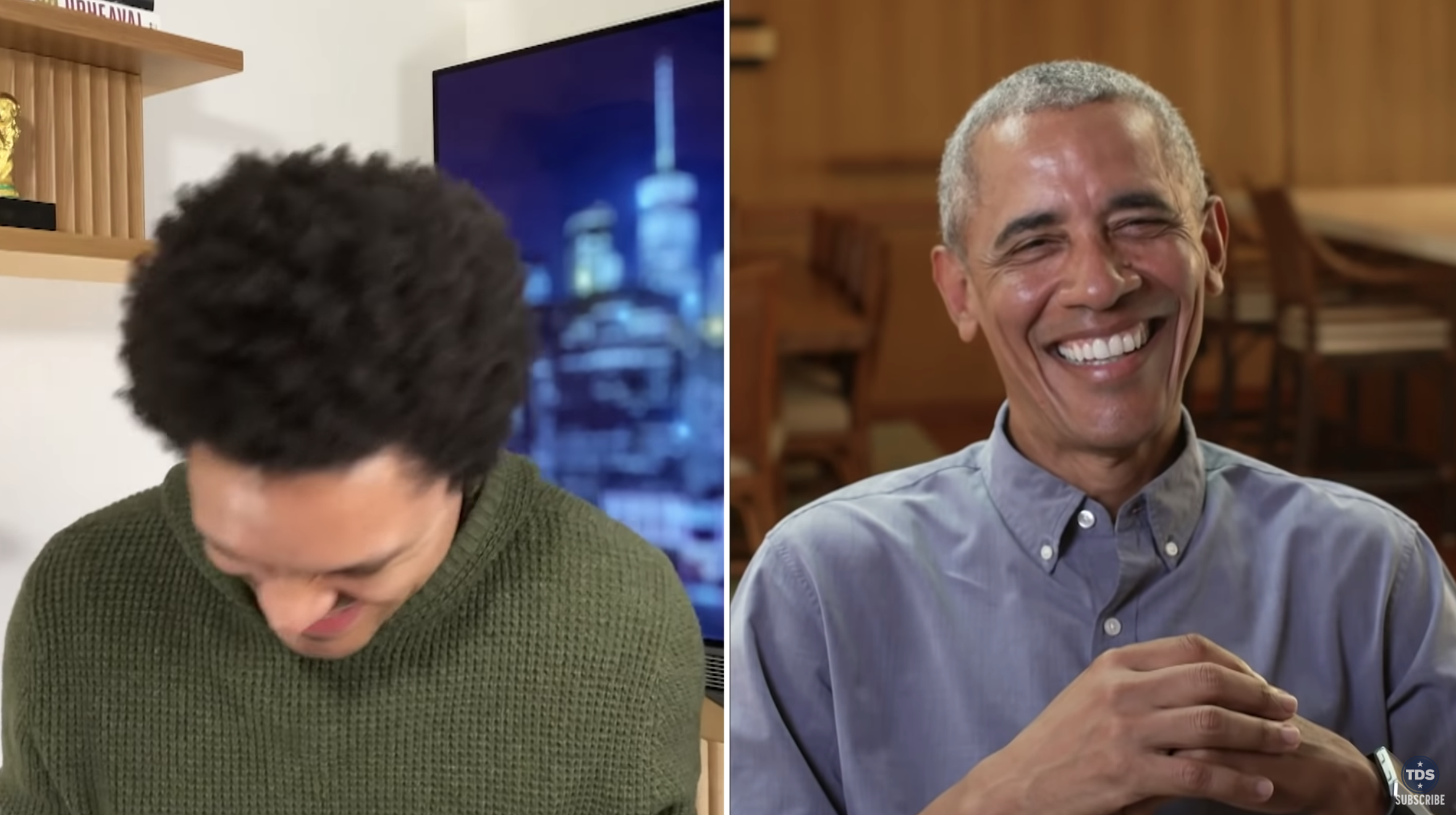 President Obama, on South Africa native Trevor Noah running for president:
"You weren't born here. ... But, look: I was able to get away with it, apparently."
Airs tonight on "The Daily Show," 11 p.m. ET/PT on Comedy Central.
📬 Thanks for starting your day with us. Please invite your friends to sign up for Axios AM/PM.