Axios AM
August 12, 2020
☕ Happy Wednesday! Today's Smart Brevity™ count: 1,491 words, 5½ minutes.
🎧 On "Axios Today" (10 minutes!), Niala Boodhoo talks with Hans Nichols in Wilmington, where Joe Biden and Kamala Harris will speak this afternoon. Listen here.
1 big thing: 3 keys to the Harris pick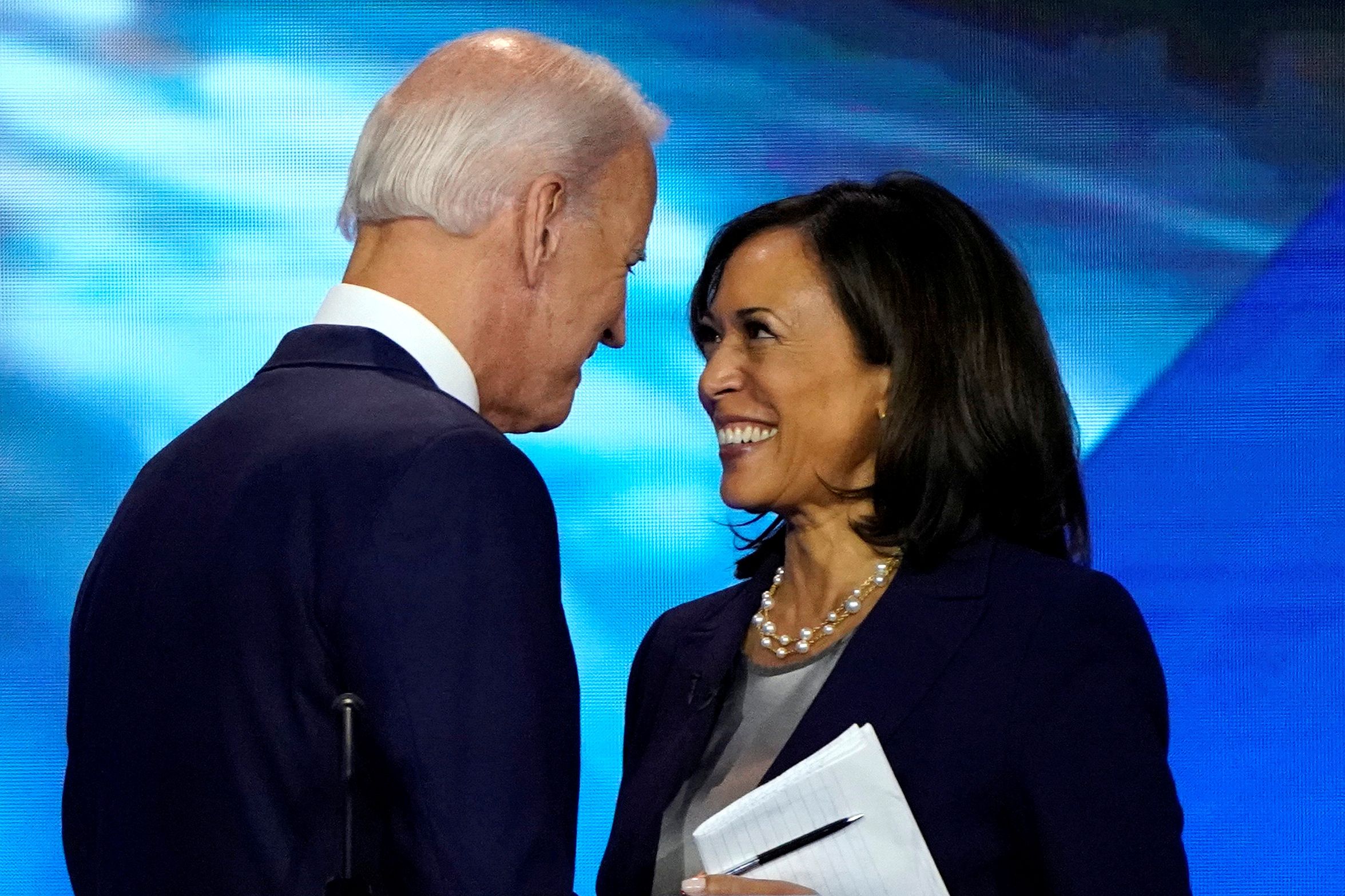 Three quick points about Joe Biden's historic selection of Sen. Kamala (pronounced COMMA-luh) Harris of California as his running mate — and clues they give us to how Biden would govern:
She was always at the top of his list. As I look back through my text threads with top Dems over the past five months, she was always assumed to be the most likely pick. It says something encouraging about these dire times for America that Joe Biden could both make history by naming the first Black and South Asian woman to a major-party U.S. presidential ticket — and fulfill conventional wisdom at the same time. Harris, who'd be the first woman vice president, is a skilled, fearless prosecutor who has been vetted by a presidential campaign and statewide races in the biggest state. He can trust her on the campaign trail from Day 1. Ditto in the West Wing if they win. That's the job.
We found out when you did — at 4:14 p.m., when the Biden campaign blast-texted: "Joe Biden here. Big news: I've chosen Kamala Harris as my running mate." With some of the best connected reporters in the land obsessing about the choice, there was no definitive leak, even at the end — something Biden's high command is super-proud of. Amid the chaos and improvisation of the Trump Show, Biden ran an old-school, by-the-book process. His White House would be a similar Return to Normal.
Biden's selection process raised the profiles of several other women of color who are now set up to star in a new chapter of American politics: Susan Rice, former U.N. ambassador and national security adviser, was considered one of the final two by Biden confidants, and now is the favorite to be Secretary of State if he wins. Because they were viewed as contenders, think how much more airtime has gone to Georgia's Stacey Abrams, Atlanta Mayor Keisha Lance Bottoms, Rep. Val Demings of Florida, Rep. Karen Bass of California and Sen. Tammy Duckworth of Illinois. And because Biden had promised to pick a woman, think how much more attention has been paid to Michigan Gov. Gretchen Whitmer. And Sen. Elizabeth Warren has stayed in the news.
🗞️ For history ...



2. What Trumpworld REALLY thinks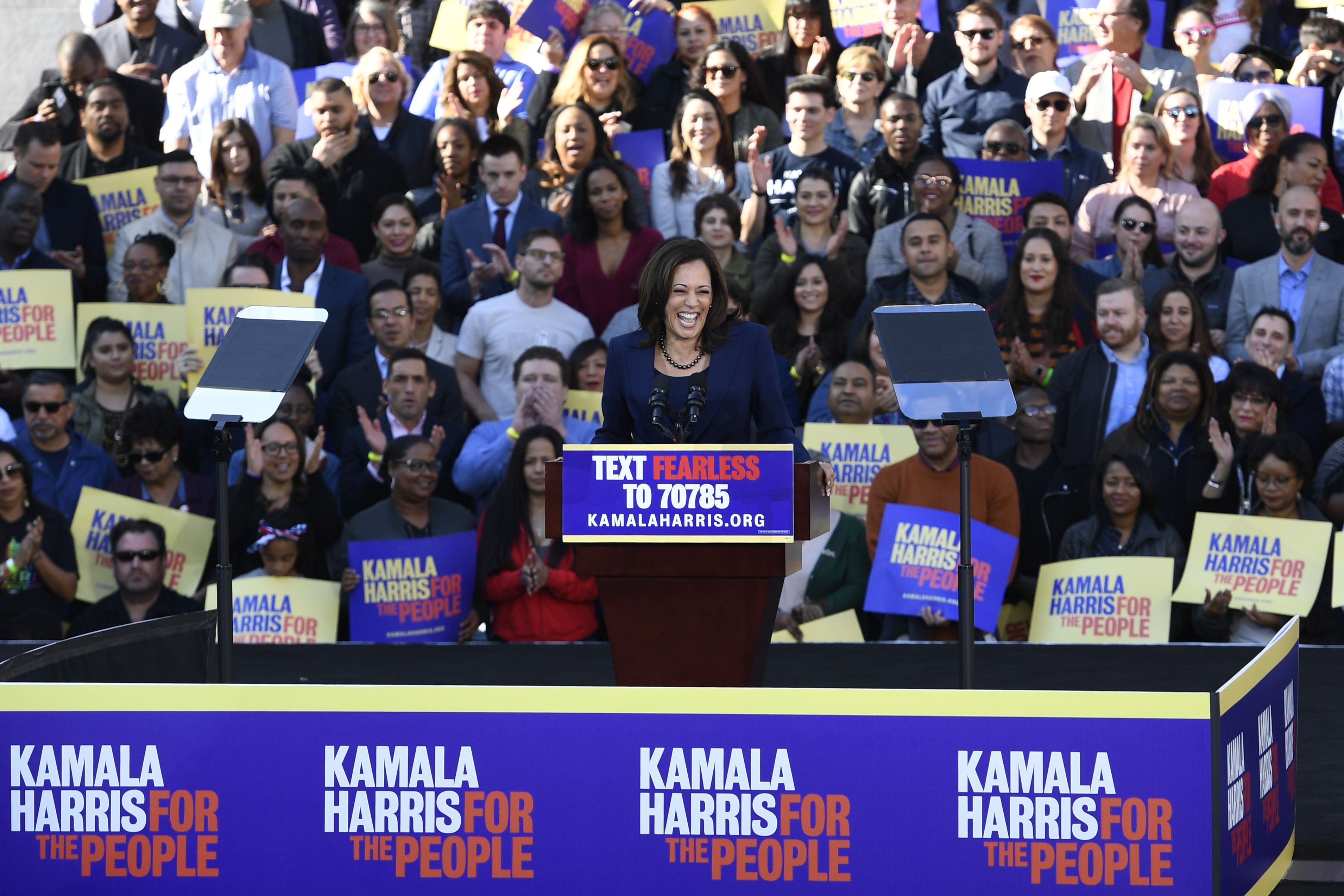 What we're hearing ... From the text chain of the Axios political team:
White House editor Margaret Talev: So far, Harris has been the hardest for Trump to brand. The initial Trump campaign response is to brand her as a sellout willing to look past her earlier concerns about Biden.
Harris is a Black woman, but also an Indian-American and the daughter of immigrants. This potentially gives her a much broader identification than we usually talk about.
If Biden, 77, wins and serves only one term, he'll have positioned Harris, 55, in the lead spot to be the next president.
Alexi McCammond ... Adrianne Shropshire, founder of BlackPAC, which will soon release ads for KDH, just told me:
"I've of course launched into 'how do we defend against the attacks' mode. I'm trying to remain excited by the amazing history of this moment and the fact that Kamala is built for this moment. But the attacks have already begun and it's important to not let the trolls, racists, and misogynists steal this moment."
Jonathan Swan: Ignore Trumpworld's public crowing over the announcement of Kamala Harris. Very few, if any, of Trump's top political advisers were rooting for Biden to pick Harris.
One top aide told me she was the one on the shortlist he least wanted Biden to pick. Many on the Trump campaign would have preferred "Communist Karen" Bass or "Spyin' Susan" Rice, who they felt would be more easily branded as a figure to be feared and despised.
They wanted Biden to pick somebody who would be an avatar for the far-left, and unimpeachable proof that Biden was the radical leftist puppet they are trying to brand him as.
In the eyes of several senior Trump advisers, Harris doesn't particularly help that endeavor.
Hans Nichols, filing from the Hotel Du Pont in Wilmington: Biden is presiding over the transformation of his party. The fact that a Black and Indian-American woman is the safe/conservative choice tells us quite a bit the party — and (maybe) the country.
This is a big moment, but the virus is still likely to decide the election: Closed schools, closed economies and closed sports — that's what is likely to matter.
The post-announcement fundraising numbers are insane. The enthusiasm is real.
3. Data du jour: Kamala in context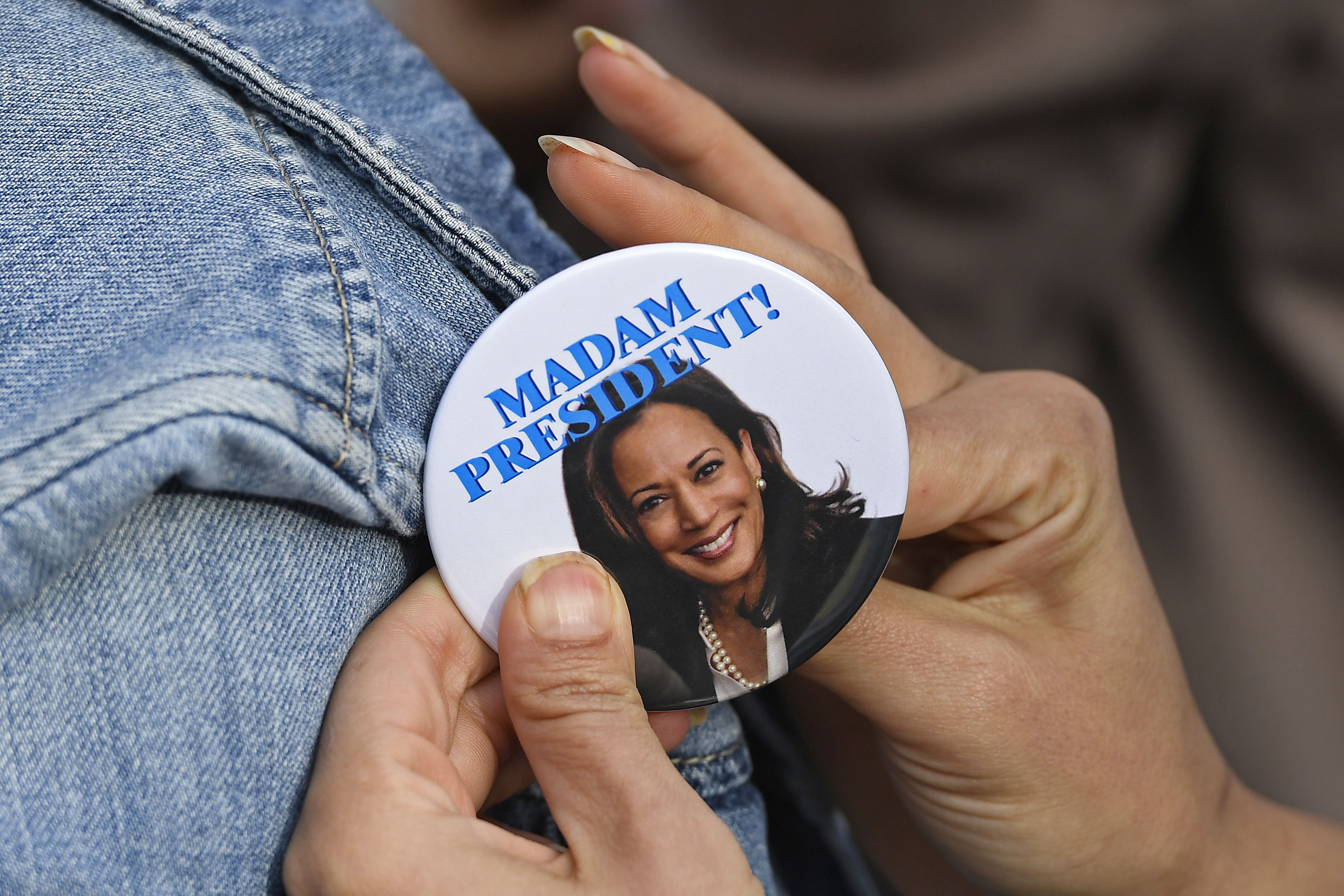 Arresting dataviz from The Washington Post ... As Axios executive editor Sara Kehaulani Goo wrote me: "We know we don't have representation, but this is incredible to see how little and how late we have the little we have."
The Post points out:
"Harris ... became in 2016 the second Black woman ever elected to the Senate," after Sen. Carol Moseley Braun of Illinois.
"A Biden-Harris victory in November would elevate the senator to the highest elective office ever held by a woman in American government, but it could also leave the Senate devoid of Black women. The governor of California would fill the resulting vacancy until the 2022 election."
4. How it happened: Inside Biden's vetting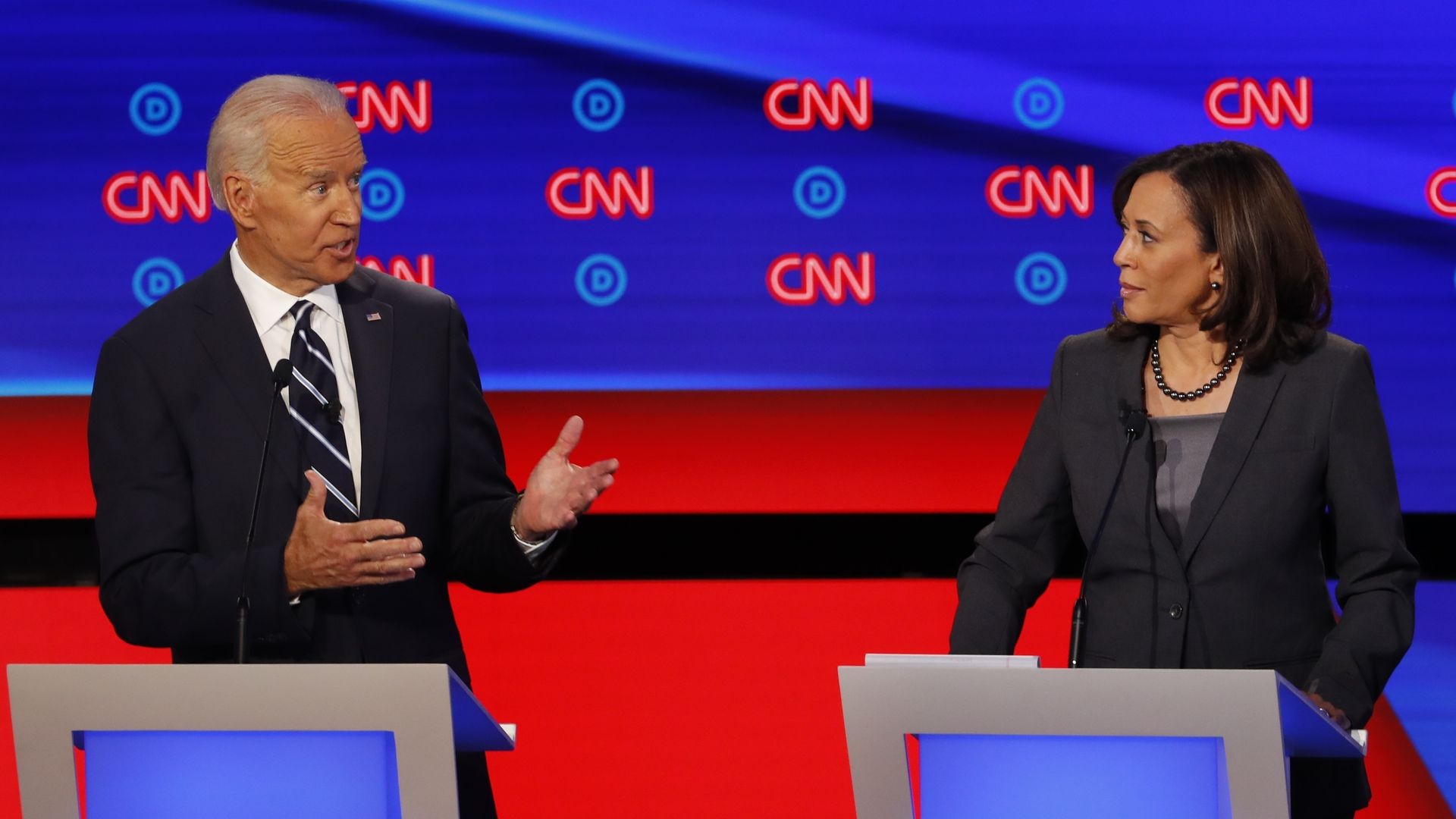 Joe Biden's initial list of possible contenders was roughly 20 governors, senators, congresswomen, mayors and other Democratic stalwarts — young and old; Black, Hispanic, white, Asian; straight and gay, AP's Julie Pace, David Eggert and Kathleen Ronayne report in a tick-tock:
Harris was among the party's most popular figures, a deft debater and a fundraising juggernaut.
Harris' potential downsides were well-known: Her record as a prosecutor in California was already viewed skeptically by some younger Democrats during the primary, and would face even more scrutiny against the backdrop of a national debate over inequality in the criminal justice system.
In one of Harris' conversations with the vetting committee, Chris Dodd — a longtime Biden friend, who served with him in the Senate — asked if she had remorse for her debate stage attack on his busing record.
Harris, as she had previously done so publicly, brushed it aside as simply politics. Dodd, a member of the running mate selection committee, was put off and let that be known. The incident was first reported by Politico and confirmed to AP by a person with direct knowledge.
The public disclosure of Dodd's comments angered some of the highest-ranking women on Biden's campaign team. Some of Harris' allies mobilized to defend her, including California Lt. Gov. Eleni Kounalakis, who organized a call with Biden's vetting team about two weeks ago to assuage any doubts.
Biden held conversations with 11 women in the final nine days before his pick — a mixture of in-person meetings and video teleconferences:
Susan Rice — who had perhaps the closest personal relationship with Biden, because of their White House years — spoke with him twice in recent days.
Sen. Tammy Duckworth of Illinois had a formal interview over the weekend, as did Georgia Democrat Stacey Abrams.
Yesterday, Biden called each of those women — including Sen. Elizabeth Warren — to inform them that they had not been selected.
In some of the conversations, Biden left open an opportunity: Please consider joining me in another role in the administration.
5. Trump calls Harris "nasty"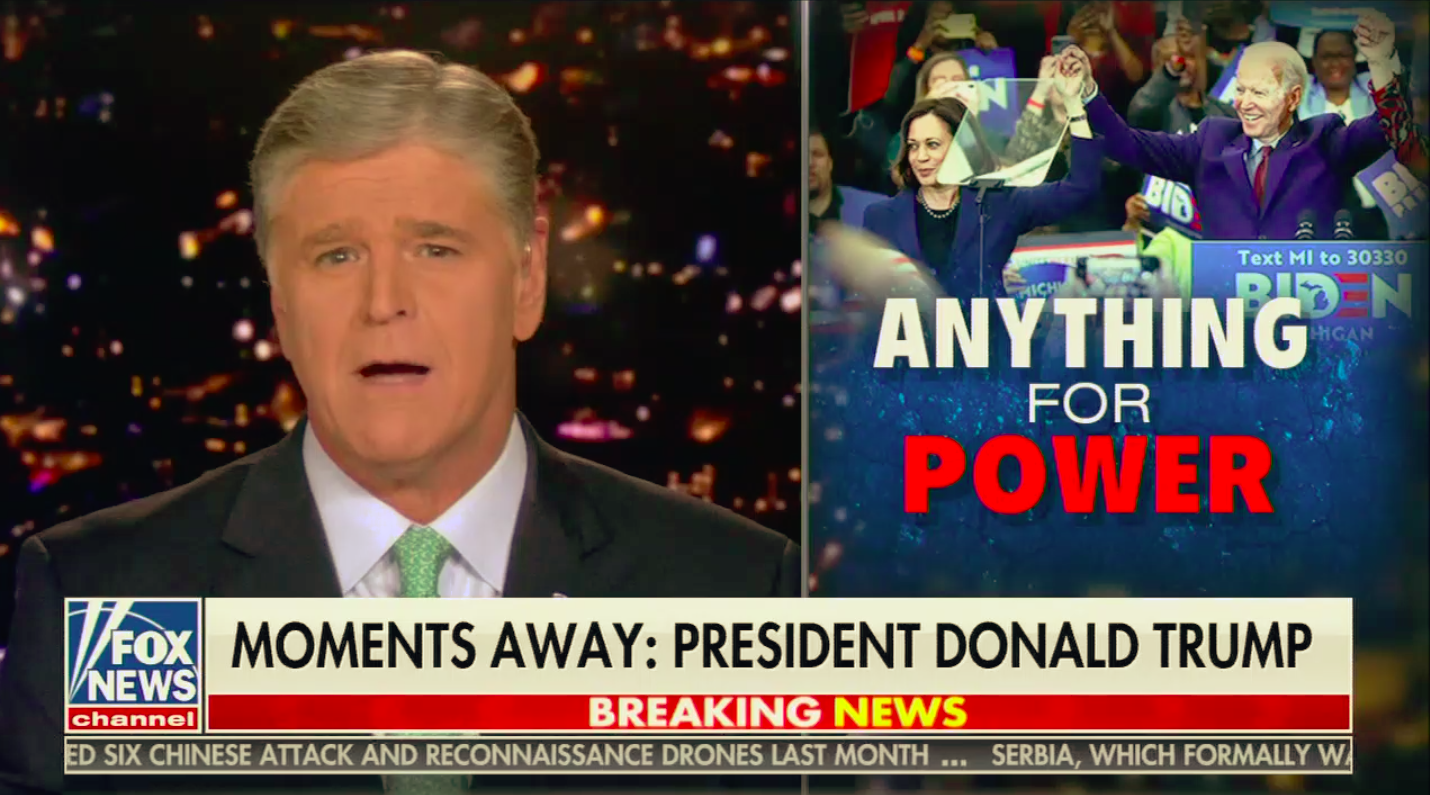 President Trump, at a news conference about 90 minutes after Joe Biden announced his choice of Sen. Kamala Harris:
[S]he was very, very nasty ... to Joe Biden.
She was very disrespectful to Joe Biden. And it's hard to pick somebody that's that disrespectful. When she said things during the debates — during the Democrat primary debates — that were horrible about Sleepy Joe. ...
I thought she was the meanest, the most horrible, most disrespectful of anybody in the U.S. Senate.
6. America's 10 most lucrative drugs
Humira, the rheumatoid arthritis blockbuster made by AbbVie, continues to generate more U.S. revenue than any other drug, due to AbbVie extending U.S. patents and consequently retaining higher U.S. prices, Axios health care business reporter Bob Herman writes.
7. Murder rate surges in big cities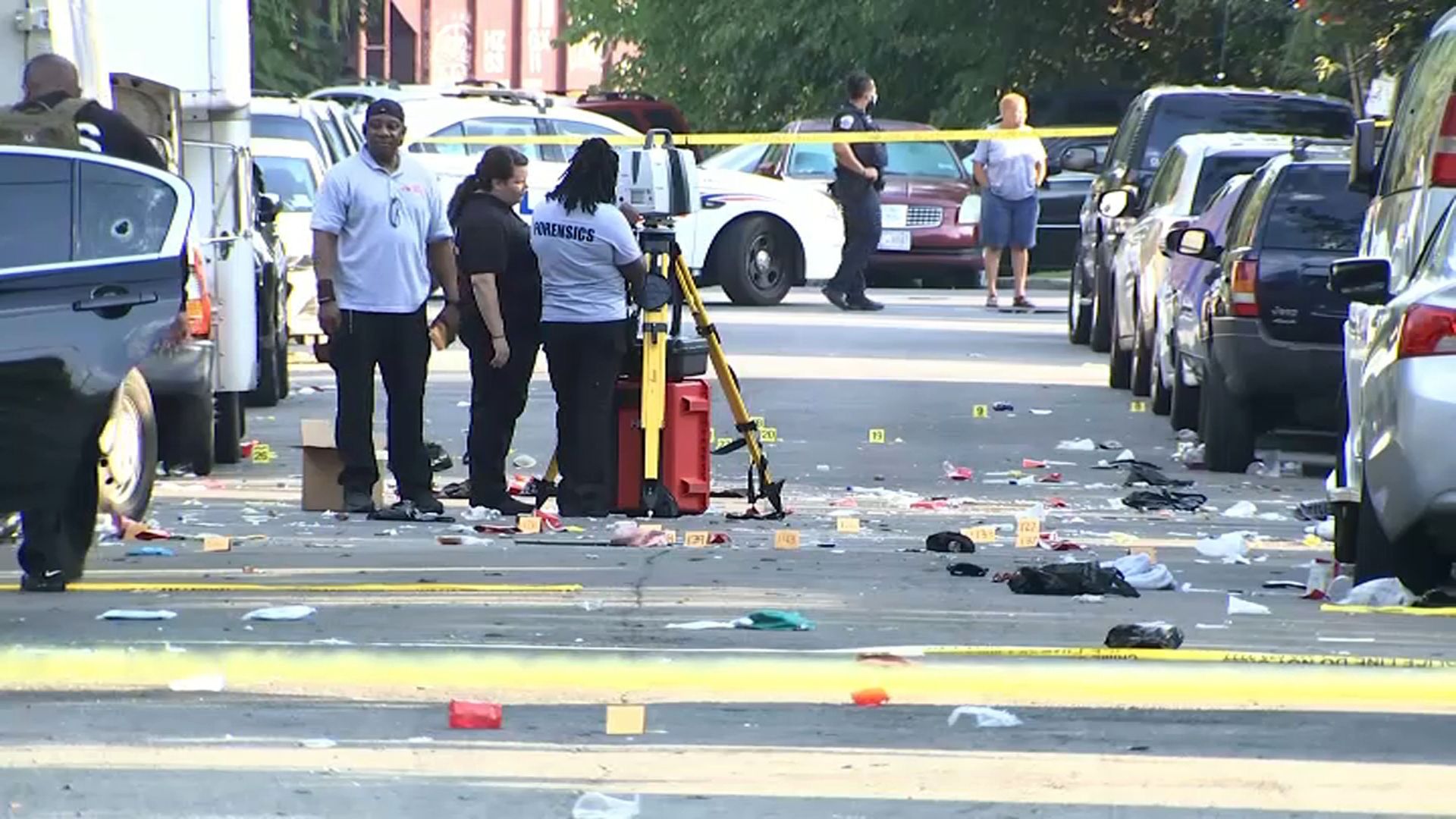 "Across 20 major cities, the murder rate at the end of June was on average 37 percent higher than it was at the end of May, according to Richard Rosenfeld, a criminologist at the University of Missouri-St. Louis," the N.Y. Times reports.
The context: "Some experts have pointed to the pandemic's destabilization of community institutions ... But ... crime overall is down, including all types of major crime except murder, aggravated assault and in some places, car theft."
8. Big Ten, Pac-12 pull plug on fall football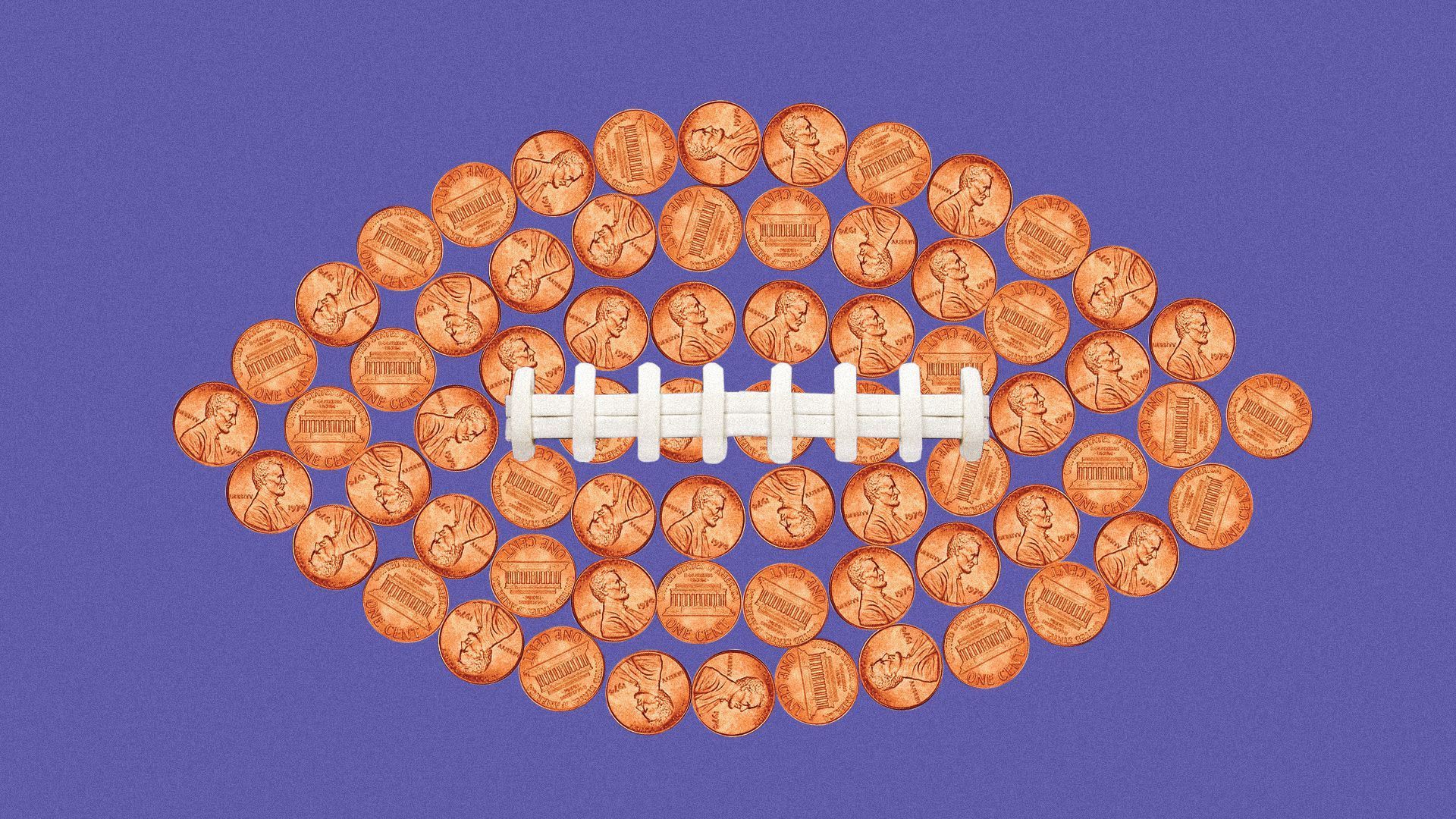 The slim prospects of a fall college football season have evaporated in a matter of days — but don't tell that to the ACC, SEC and Big 12, who are still trying to do this thing, Axios Sports author Kendall Baker writes.
Out: The Big Ten and Pac-12 postponed all fall sports to the spring. No football, cross country, volleyball, soccer or field hockey.
Still in: The ACC and SEC both said they have not altered their plans to play this fall. The Big 12 is reportedly still targeting a fall football season.
9. ⚾ MLB salaries take pandemic dive
Washington pitcher Max Scherzer tops the shortened season's salary list at $17.8 million.
Players are being paid for 60 games, prorated from the normal 162.
The average salary — 37% of 2020 pay under the formula agreed to in March by MLB and the union — is $1.3 million, down from $4.4 million in 2019. —AP
10. 1 pic to go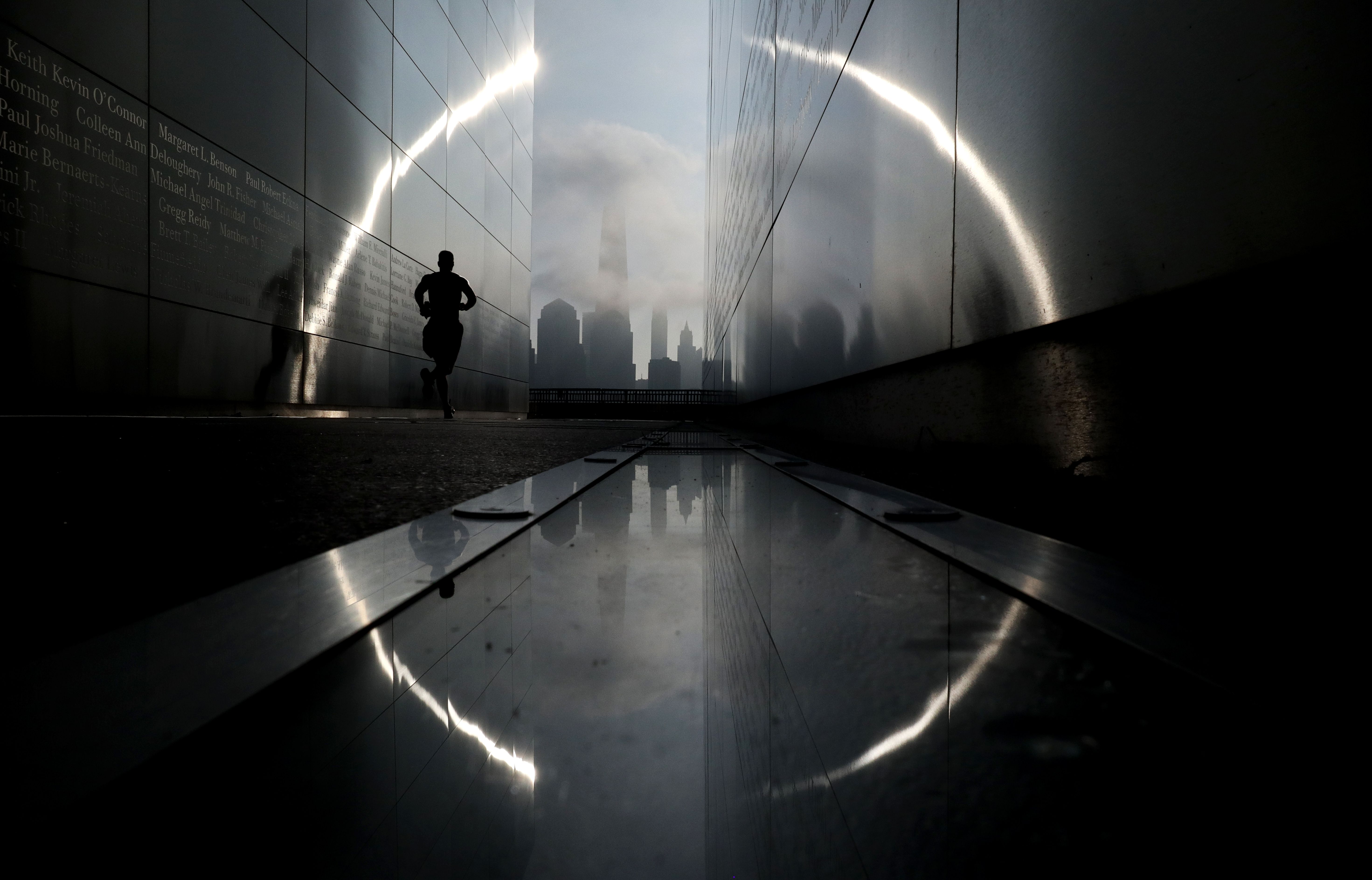 Morning fog shrouds lower Manhattan and One World Trade Center at sunrise on Sunday as a man jogs through the 9/11 Empty Sky Memorial in Jersey City.
📱 Thanks for reading Axios AM. Please invite your friends to sign up here.