Axios AM
April 20, 2020
🌿 Good Monday morning. It's 4/20, the unofficial weed holiday, but AP's Mike Blood reports a bummer:
The nation's emerging legal marijuana market is being blunted by the virus, with many consumers reducing spending or going underground for deals.
Smart Brevity™ count: 1,378 words ... 5½ minutes.
1 big thing: Fights rise over what's essential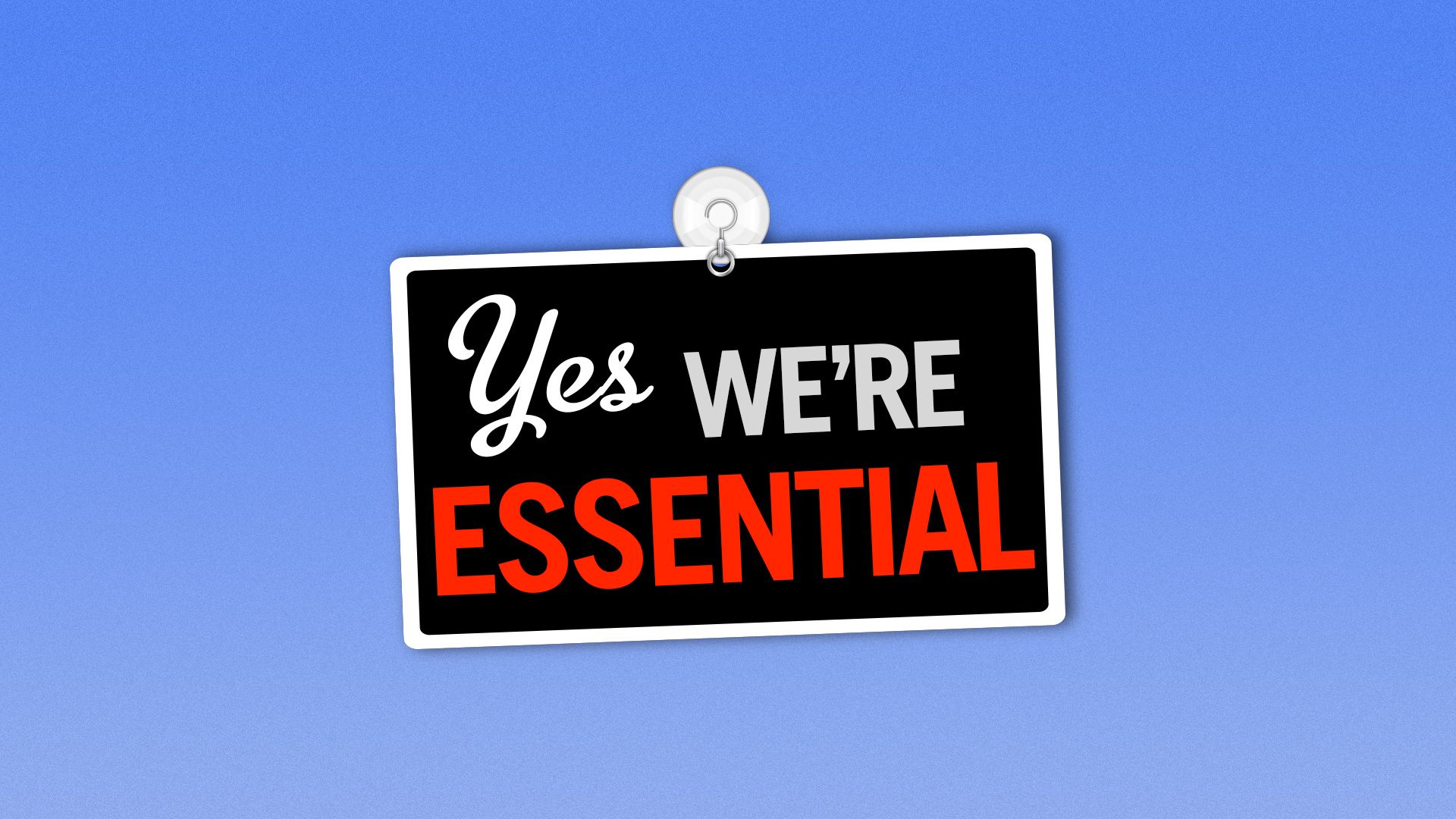 Landscaping companies, gun stores, golf courses, live wrestling matches: Businesses considered "essential" in one state aren't designated the same way in others.
Why it matters: A patchwork of coronavirus-era policies is causing confusion — plus envy and resentment — across the country, Axios' Marisa Fernandez and Courtenay Brown write.
There's consensus about a handful of obvious essentials, like hospitals and grocery stores. But others have become controversial:
In Florida, World Wrestling Entertainment was deemed an essential business by Gov. Ron DeSantis, who argued that Americans were bored by reruns of televised sports: "People have been starved for content."
Hobby Lobby, the crafts chain that kept doors open because it sells "essential" supplies to make masks and other personal protective equipment, defied initial orders from a number of states to close.
Bath & Body Works, which specializes in fragranced toiletries, made the case that it sells soaps and hand sanitizers.
The backstory: The federal government released guidance on what industries could remain open, though it's left to states — and sometimes cities — to decide who is allowed to operate and who isn't.
In some cases, states' early guidelines were too vague. It's forced them to double back and tell gray-area businesses to shut.
Ohio's new Dispute Resolution Commission clarified last week that pet groomers were not considered essential businesses.
Between the lines: The inconsistencies have created opportunity for businesses, which are flexing lobbying muscle with governors.
Liquor stores and medical marijuana dispensaries are generally deemed essential — to prevent people with chemical dependencies from having medical emergencies, among other reasons.
What to watch: The definition of "essential" is likely to become even more contentious as states and local areas begin the process of opening back up.
2. Virus could wipe out doctors' businesses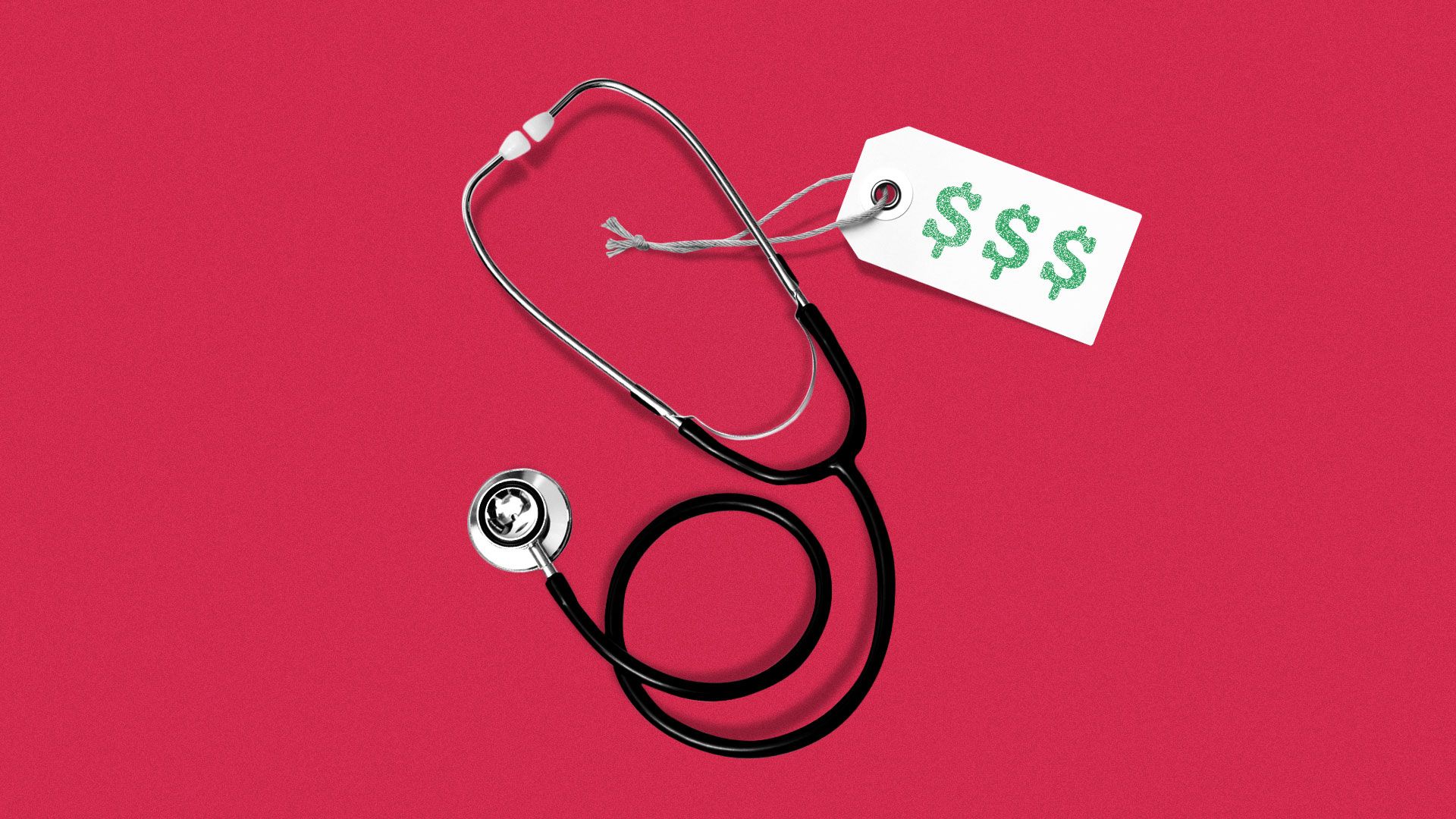 The coronavirus is pounding doctors' business models, meaning that some will have to sell their practices to bigger groups or close their doors for good, reports Bob Herman, who covers the business of health care for Axios.
Why it matters: Some doctors are reporting that revenue is falling 50% to 90%. Hospital care for COVID-19 — and social distancing — are taking priority over primary care checkups, endoscopies and other non-urgent services.
20% of primary care practices believe they will temporarily close within the next month, according to a new survey of doctors.
Loans and bailout money are helping some doctors stay afloat.
The federal government and health insurers are paying doctors for telehealth visits, but that isn't making up for lost revenue.
What's next: Hospitals, insurance companies and private equity firms — which were rapidly buying practices before the pandemic — will view financially distressed practices as a golden opportunity, especially if the doctors are valuable sources of referrals.
Reality check: Study after study after study has shown that prices soar when physician practices are acquired — often through more aggressive billing or through hospital "facility fees" getting tacked on.
3. Breaking: Mark Zuckerberg on the world's new "superpower"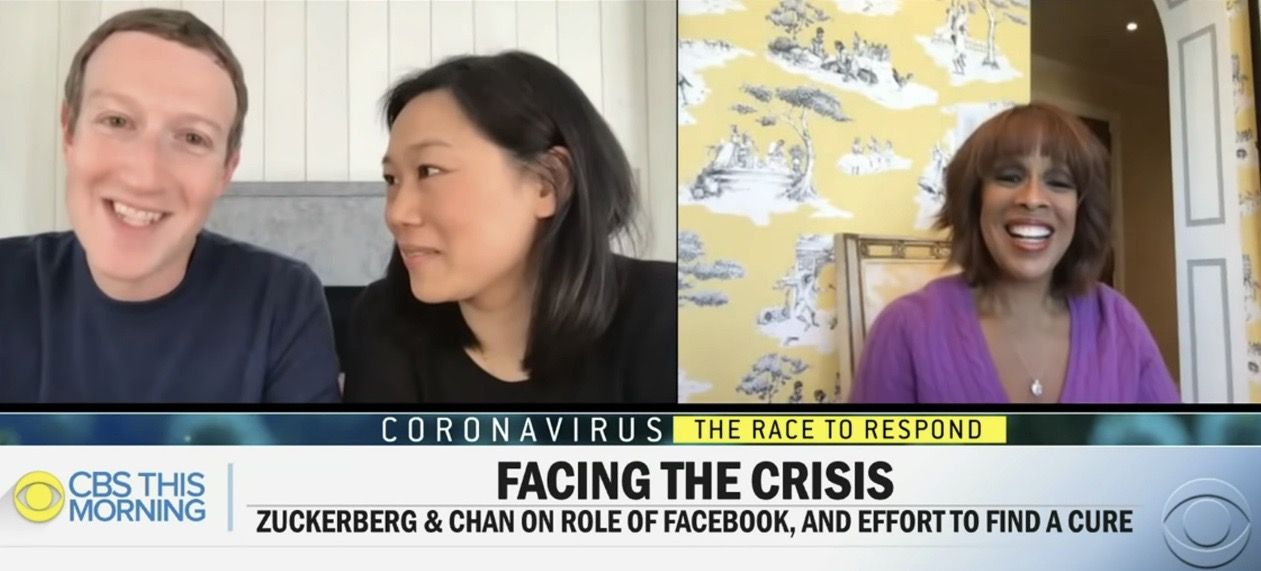 Facebook today unveils county-by-county maps of people with coronavirus symptoms, and says they'll be updated daily throughout the crisis.
The company plans to begin running the surveys globally this week, with the first results soon.
Mark Zuckerberg tells Axios: "Since experiencing symptoms is a precursor to going to the hospital or becoming more seriously ill, these maps could be an important tool for governments and public health officials to make decisions on how to allocate scarce resources like ventilators and PPE, and eventually when it's safe to start reopening society."
Why it matters: "I think providing aggregate data to governments and health officials is one of the most important tools tech companies can provide to help respond to COVID," Zuckerberg says.
Zuckerberg writes today in a Washington Post op-ed that, in contrast to past global pandemics, "we have a new superpower: the ability to gather and share data for good."
"If we use it responsibly, I'm optimistic that data can help the world respond to this health crisis and get us started on the road to recovery."
4. Pic du jour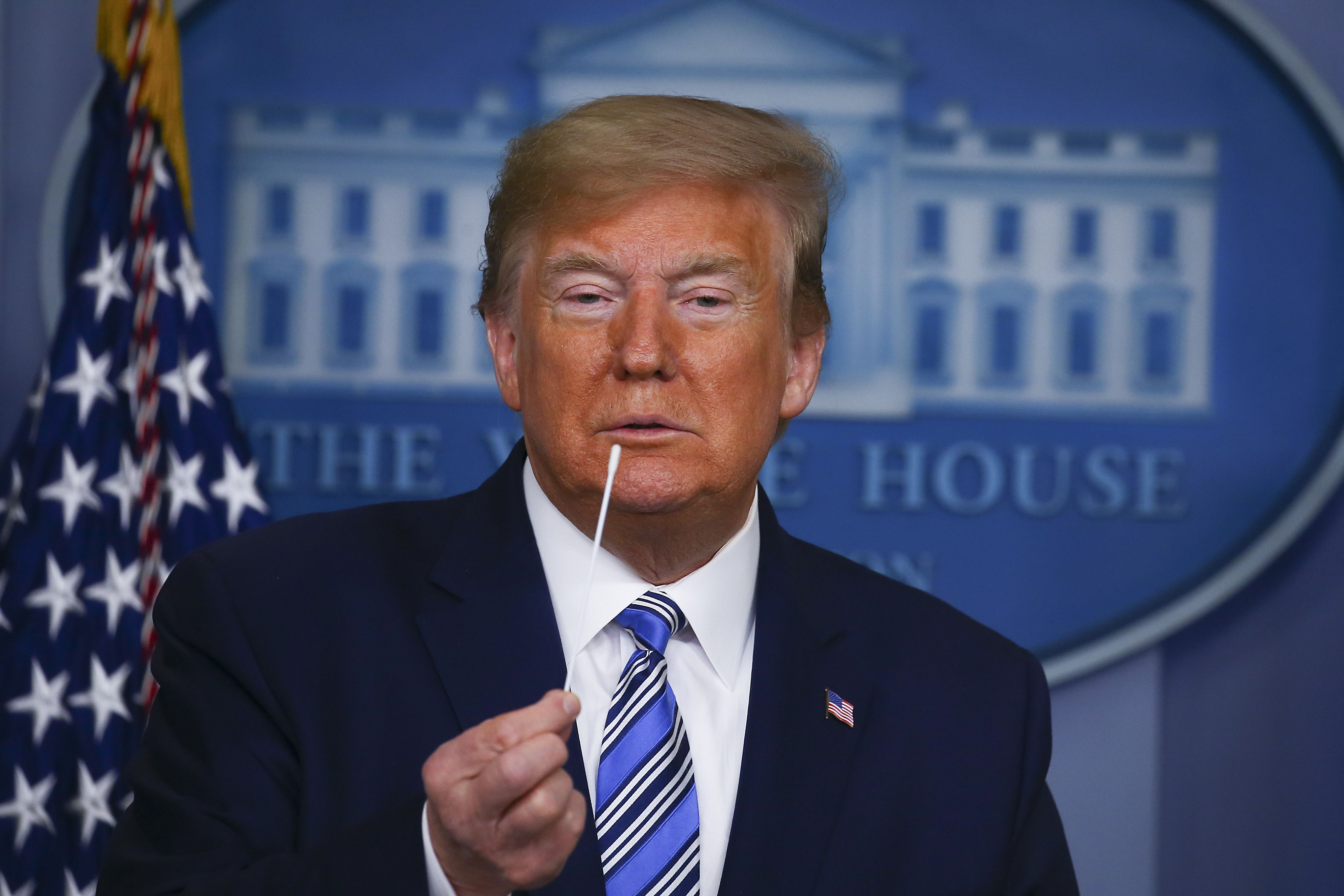 At yesterday's briefing, President Trump showed off the intimidating swab used for coronavirus testing.
5. Virus brings clearer skies but darker world to 50th Earth Day
The pandemic is creating a temporary oasis of cleaner skies and waters, but at immense health and economic costs, Amy Harder reports in a visually driven edition of her weekly energy column, Harder Line, created with Axios Visuals colleagues Naema Ahmed and Sarah Grillo.
It's an ironic coincidence that this once-in-a-lifetime moment is happening around the 50th anniversary of Earth Day on Wednesday.
These glimpses of a cleaner planet illustrate the challenge of cleaning it up for the long haul.
Global carbon emissions (graphic above) are projected to drop an unprecedented 5.5% this year, according to an analysis by Carbon Brief, a website on climate change and energy.
The bottom line: Even this massive global economic shutdown shows how drastic change is still not aggressive enough to sufficiently tackle emissions as much as scientists say is needed.
6. 📱 What the Valley is reading: Marc Andreessen on what the West needs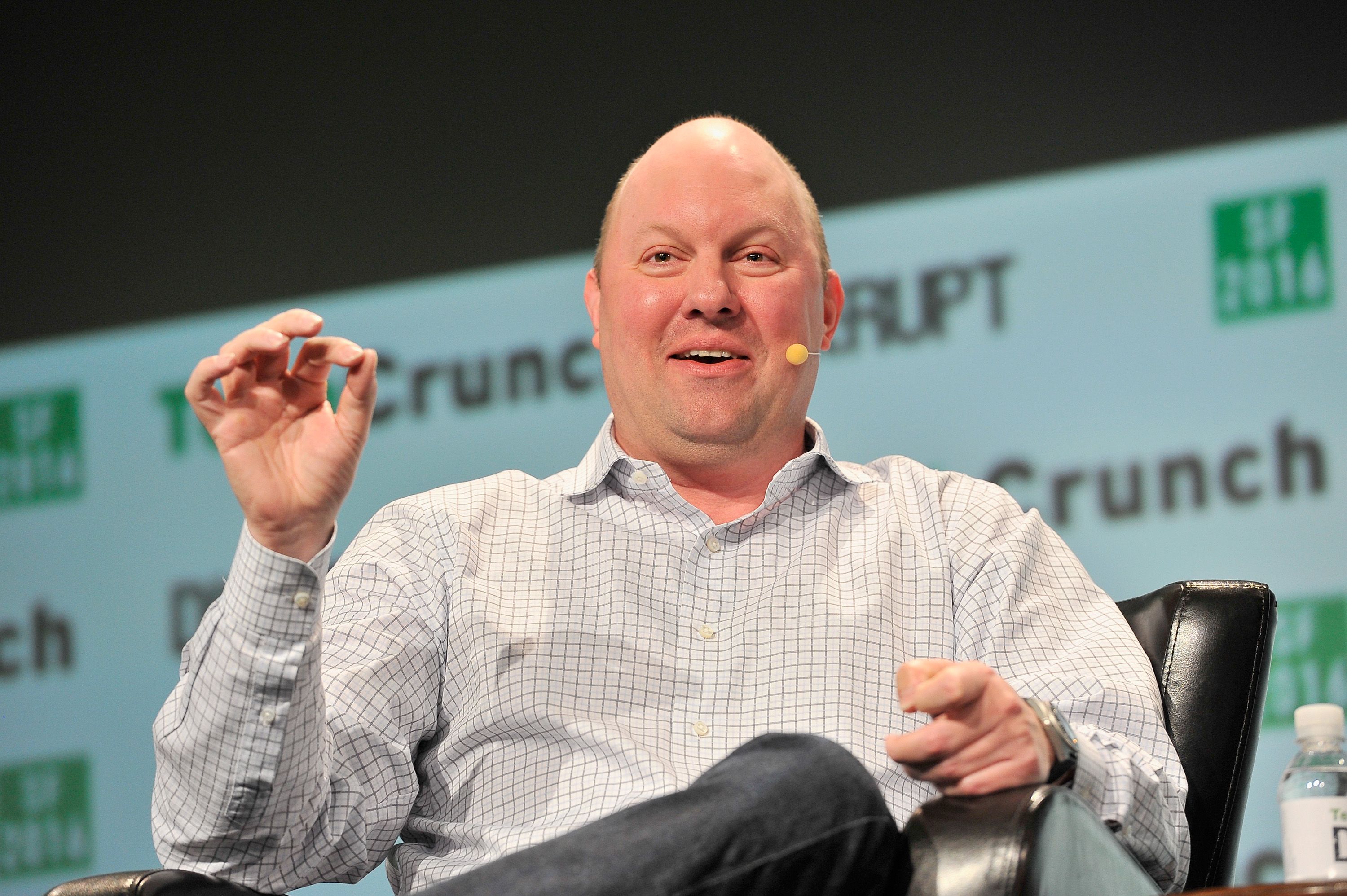 Marc Andreessen, a tech pioneer who is cofounder and general partner at the venture capital firm Andreessen Horowitz, is out with a rare window into his thinking, "It's Time to Build," arguing that Western institutions' failure to prepare for the coronavirus pandemic "will reverberate for the rest of the decade":
In the U.S., we don't even have the ability to get federal bailout money to the people and businesses that need it. ...
Medical equipment and financial conduits involve no rocket science whatsoever. At least therapies and vaccines are hard! Making masks and transferring money are not hard. We could have these things but we chose not to — specifically we chose not to have the mechanisms, the factories, the systems to make these things. We chose not to *build*.
You don't just see this smug complacency, this satisfaction with the status quo and the unwillingness to build, in the pandemic, or in health care generally. You see it throughout Western life, and specifically throughout American life.
The takeaway: "Every step of the way, to everyone around us, we should be asking the question, what are you building?"
7. 💰 What Wall Street is reading: Shorts soar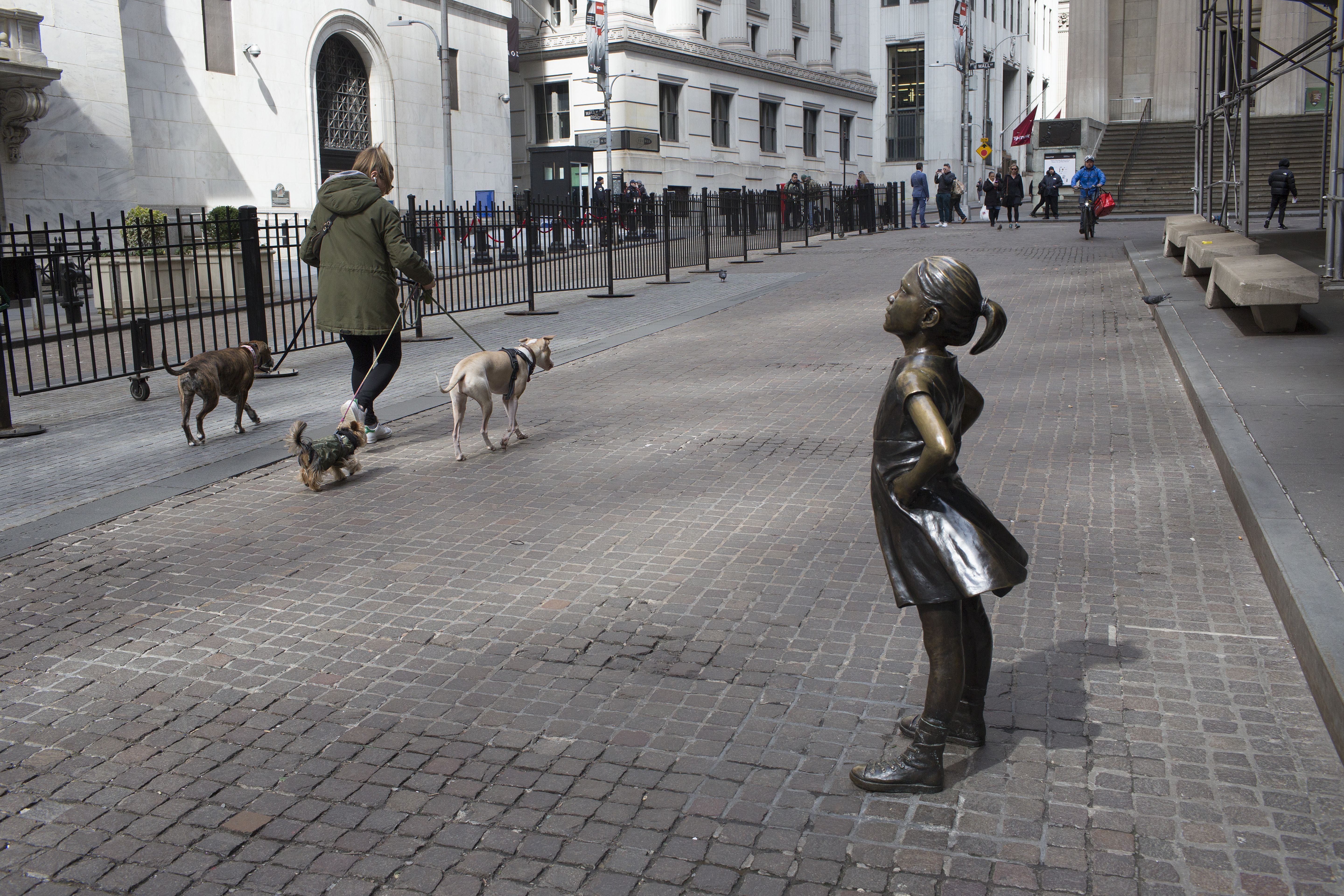 "Short sellers have revived their wagers against the stock market in recent weeks, taking their most aggressive positions in [four] years," the Wall Street Journal's Karen Langley reports (subscription).
"Bets against the SPDR S&P 500 Trust, the biggest exchange-traded fund tracking the broad index, rose to $68.1 billion last week, the highest level in data going back to January 2016, according to financial analytics company S3 Partners."
Why it matters: "[W]ith the potential for additional declines ahead, many investors have decided that the ability to hedge their portfolios — or simply bet on a selloff — is wise."
8. 🇨🇦 16 killed in deadliest shooting rampage in Canadian history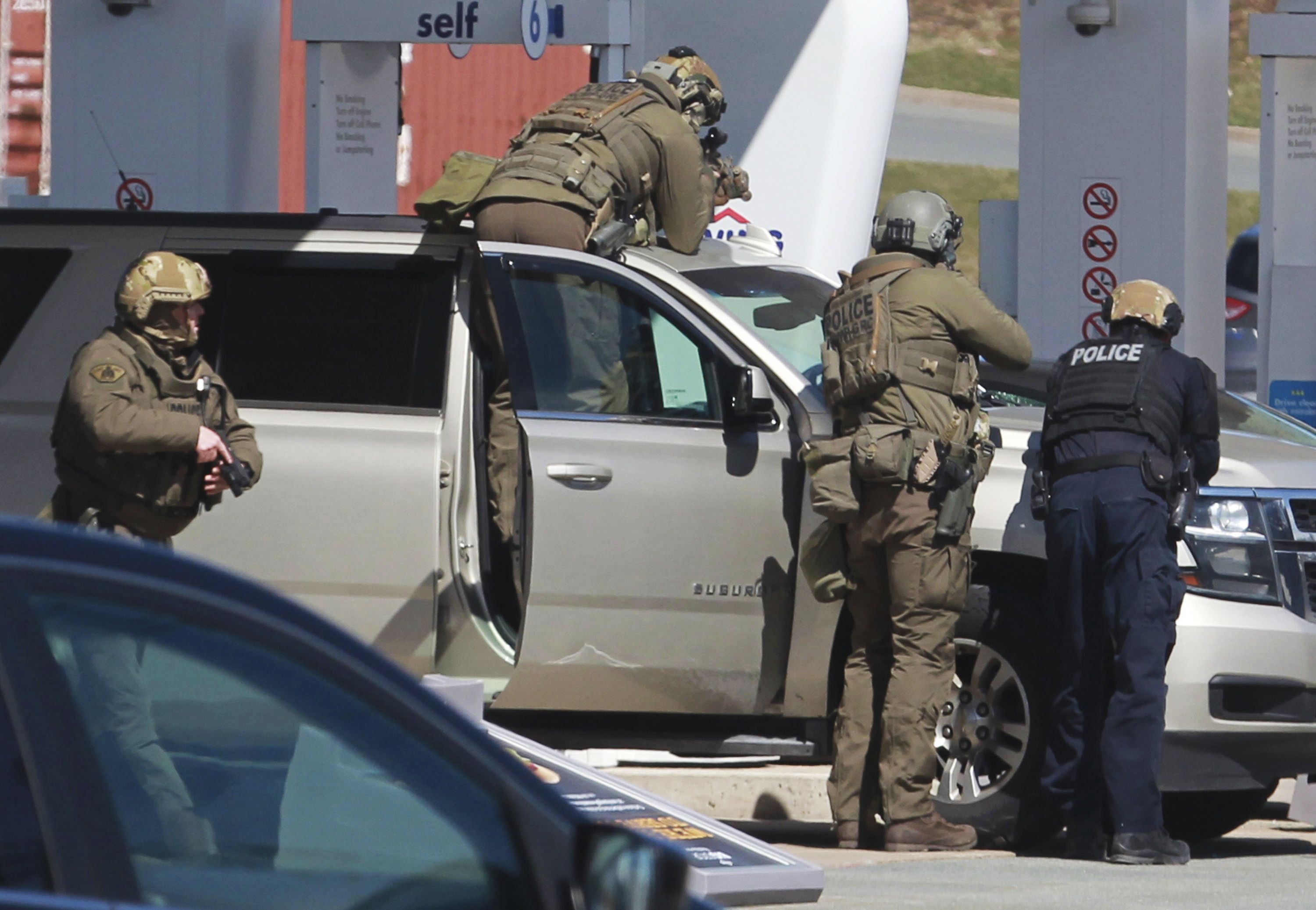 At least 16 people were killed, including a member of the Royal Canadian Mounted Police, in "a rampage in rural Nova Scotia that is the worst mass shooting in Canadian history," reports The Globe and Mail.
Unfolding over 14 hours and across dozens of miles, the "scattered" incidents by a single perpetrator, a 51-year-old denturist, left police "still working to piece together" the crime scenes.
A police chief called the crime seemingly "very random in nature," but added that "the role the current pandemic crisis had, if any, in the rampage will be examined during the investigation."
9. What to watch: Lockdowns stir unrest around the world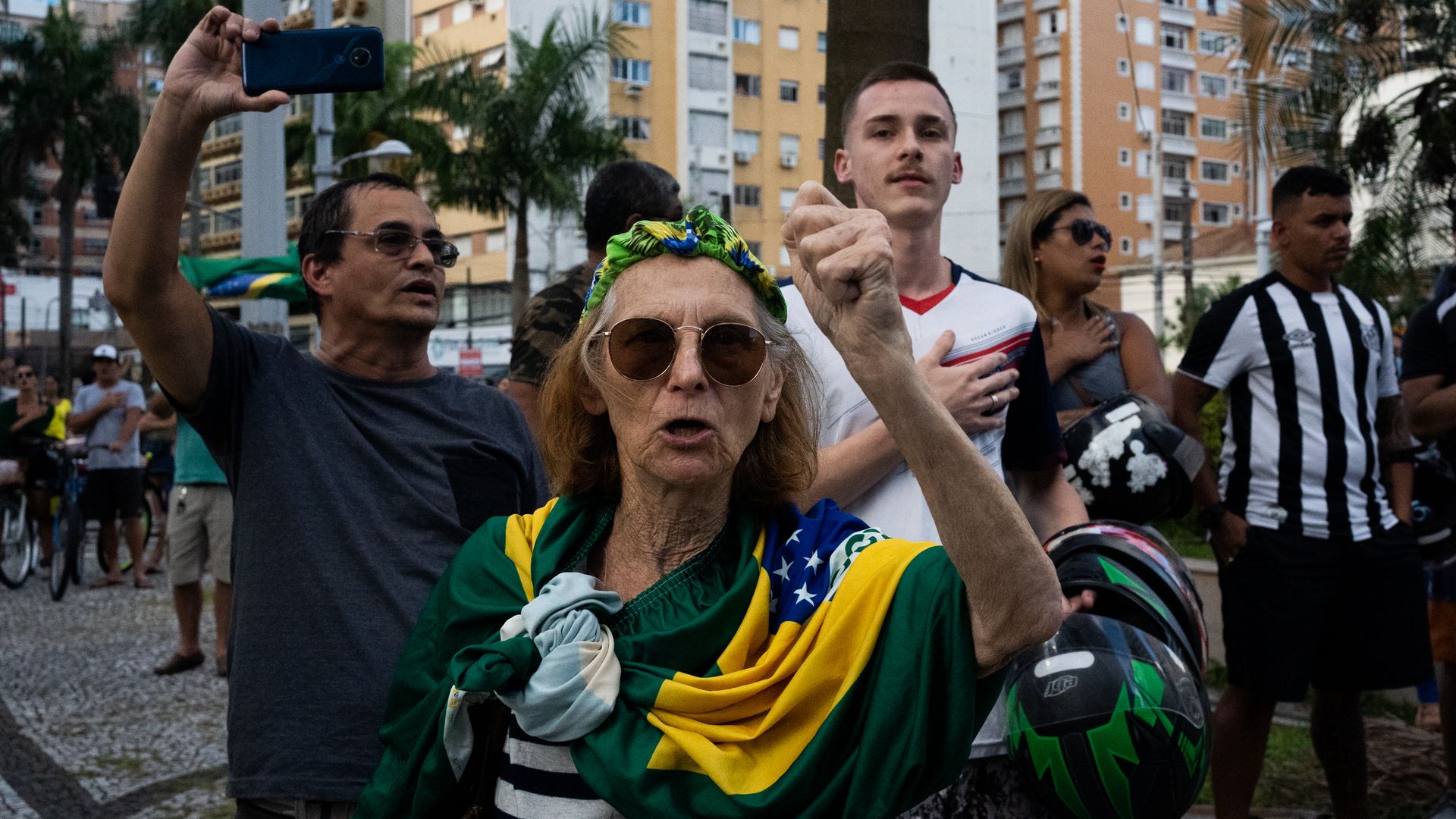 "As more than half the people in the world hunker down under some form of enforced confinement, stirrings of political and social unrest are pointing to a new, potentially turbulent phase in the global effort to stem the coronavirus pandemic," the WashPost's Liz Sly reports from Beirut.
"Already, protests spurred by the collapse of economic activity have erupted in scattered locations around the world."
"Tens of thousands of migrant laborers stranded without work or a way home staged demonstrations last week in the Indian city of Mumbai, crowding together in defiance of social distancing rules."
10. 1 smile to go: Animal Crossing surfs the virus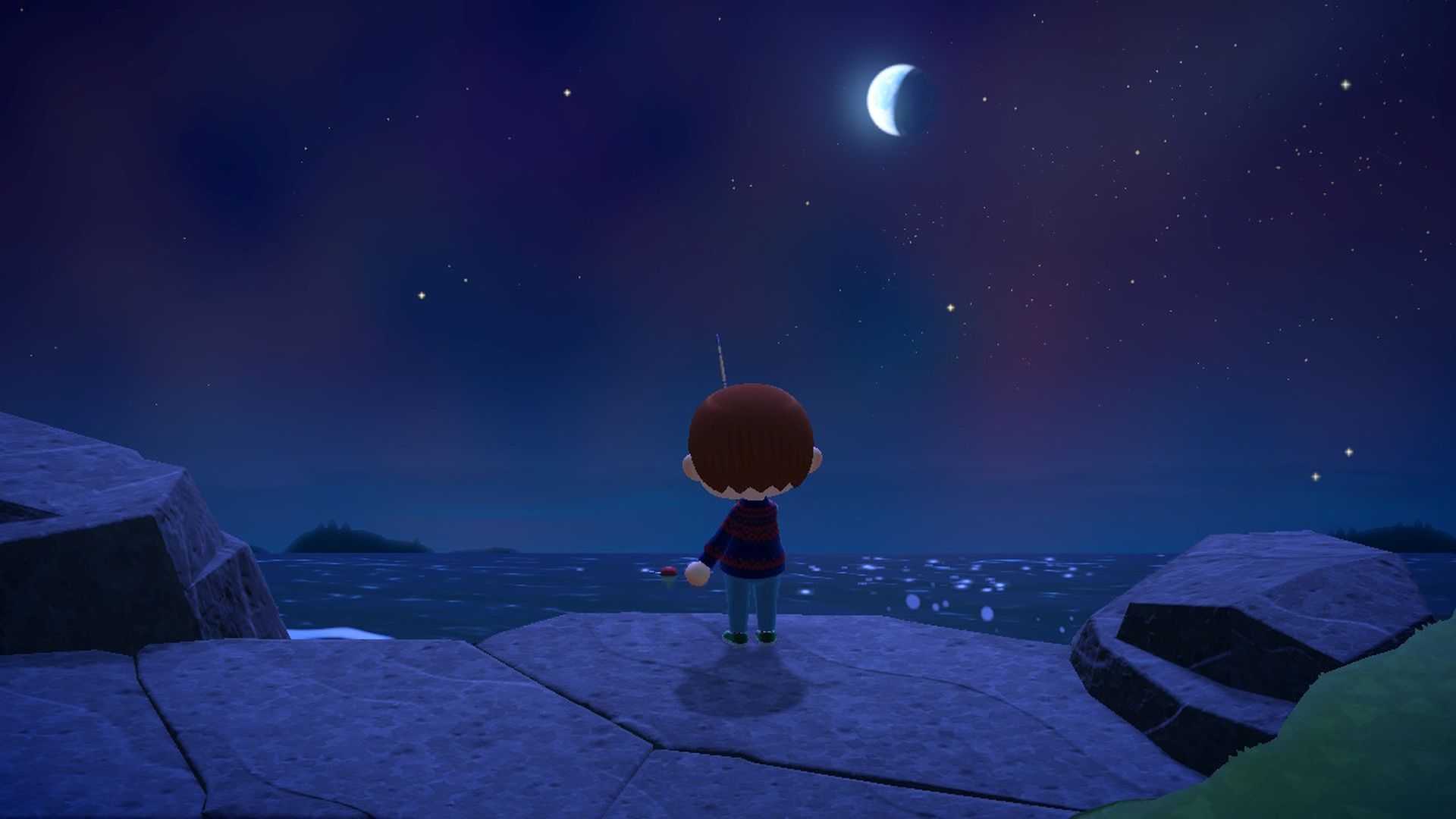 Nintendo's "Animal Crossing: New Horizons" has become a form of "coronavirus therapy" for many, writes Annmarie Fertoli for a Wall Street Journal A-hed.
The colorful game, released on March 20 just as lockdowns began to hit across the country, lets players build and explore their own deserted islands — and even welcome real-life visitors that they can't see in person right now.
"It's a simulation of normal life without any of the stress or responsibility," player Laura Smykla told the Journal.
💰 It's proving lucrative for Nintendo. Its console, the Switch, is out of stock at retailers across the country, and "third-party sellers were offering it on Amazon at a markup of several hundred dollars."
📬 Thank you for the honor of your time. Please spread the word about Axios AM/PM.