October 15, 2019
📣 Help me serve you better: If you haven't taken our reader survey, please click here.
⚡ Situational awareness: A Fort Worth police officer was charged with murder in the death of Atatiana Jefferson, who was shot inside her home. (Fort Worth Star-Telegram)
1 big thing: Hill Dems tap impeachment gusher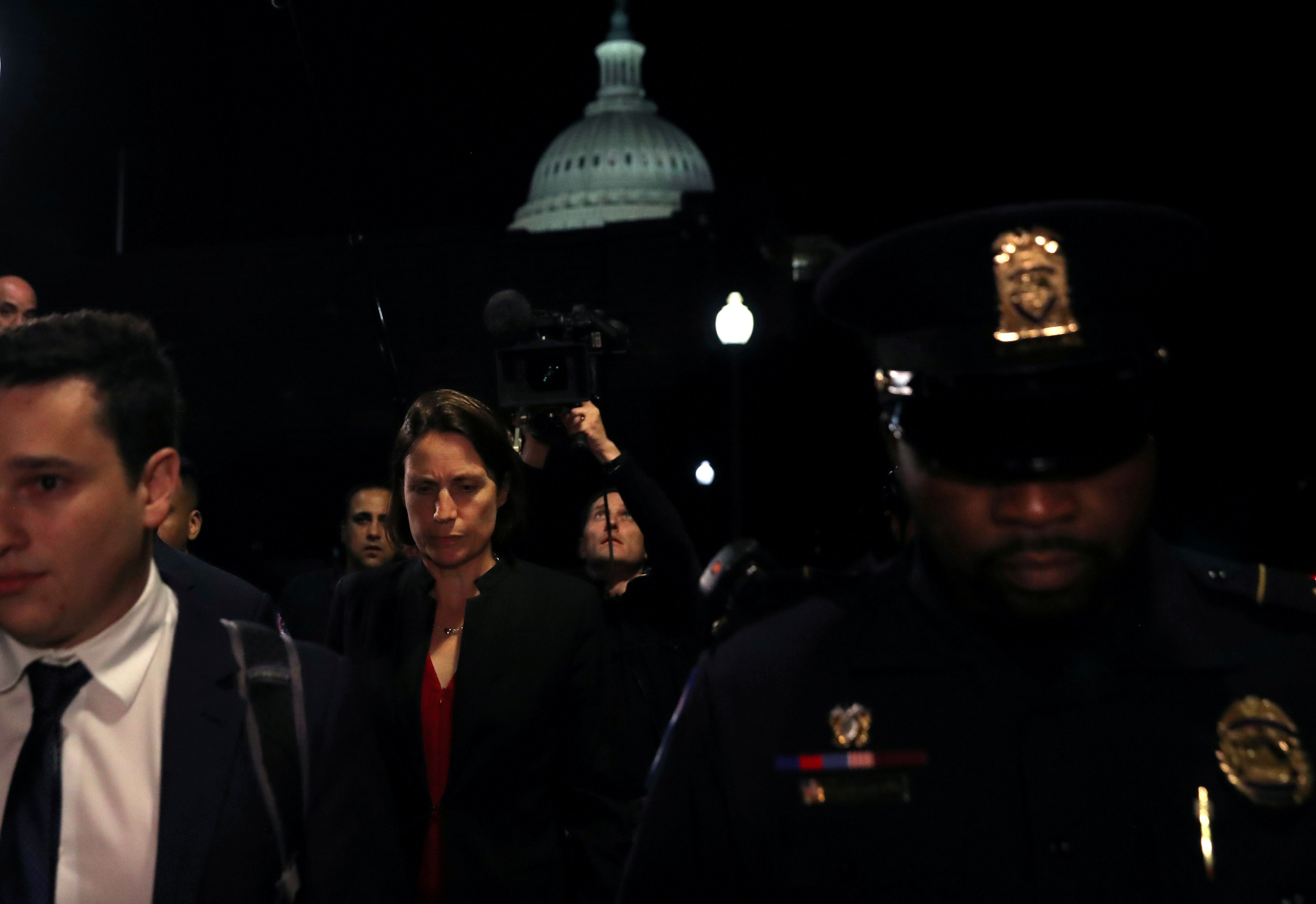 The White House is tense — and some aides are frantic — as Democrats on Capitol Hill tap a gusher of revelations that paint an increasingly vivid portrait of President Trump's unrestrained conduct of foreign policy.
The probe now reaches into the Pentagon, with Democrats sending a letter demanding the appearance of Acting Assistant Defense Secretary for International Security Affairs Kathryn Wheelbarger, Axios' Alayna Treene scoops.
Why it matters: Democrats are moving fast. Letters to potential witnesses reveal the breadth and speed at which the inquiry is unfolding, a stark contrast to the Mueller report which stretched over nearly two years.
Fiona Hill, Trump's former National Security Council senior director for Europe and Russia, testified yesterday that then-national security adviser John Bolton told her to notify the NSC's chief lawyer about a rogue effort by EU ambassador Gordon Sondland, Rudy Giuliani and acting White House chief of staff Mick Mulvaney, the N.Y. Times reports.
"I am not part of whatever drug deal Sondland and Mulvaney are cooking up," Bolton instructed Hill to tell White House lawyers, according to the Times.
"Giuliani's a hand grenade who's going to blow everybody up," Hill, during 9+ hours behind closed doors at the House Intelligence Committee, quoted Bolton as saying.
Some White House officials are demoralized, amid unusual chaos and uncertainty, even for this West Wing, according to a former top Trump official.
"Others ... are girding for a fight and confident in their boss and the likely political outcome," the official said.
Mulvaney has complained to people that White House counsel Pat Cipollone is developing the impeachment legal strategy with Trump and not sharing information with key staff, Axios' Jonathan Swan reports.
Mulvaney and Cipollone, Trump's two most vital strategists for impeachment, aren't getting on, as documented by the Times and others.
And tensions are rising between Cipollone and those who think he has been playing this wrong, Axios' Margaret Talev adds.
At the other end of Pennsylvania Avenue, House Democrats tell Treene that every witness has bolstered the case against Trump, with what Democrats contend is little contradictory evidence.
If everyone agrees to appear, Democrats will have interviewed 11 Trump administration officials by the end of next week. 
They say that this week's depositions are private partly to prevent other witnesses from coordinating or aligning their testimony with what others say.
But Dems plan to release many transcripts to the public in the future.
With reporting by Axios' Zachary Basu.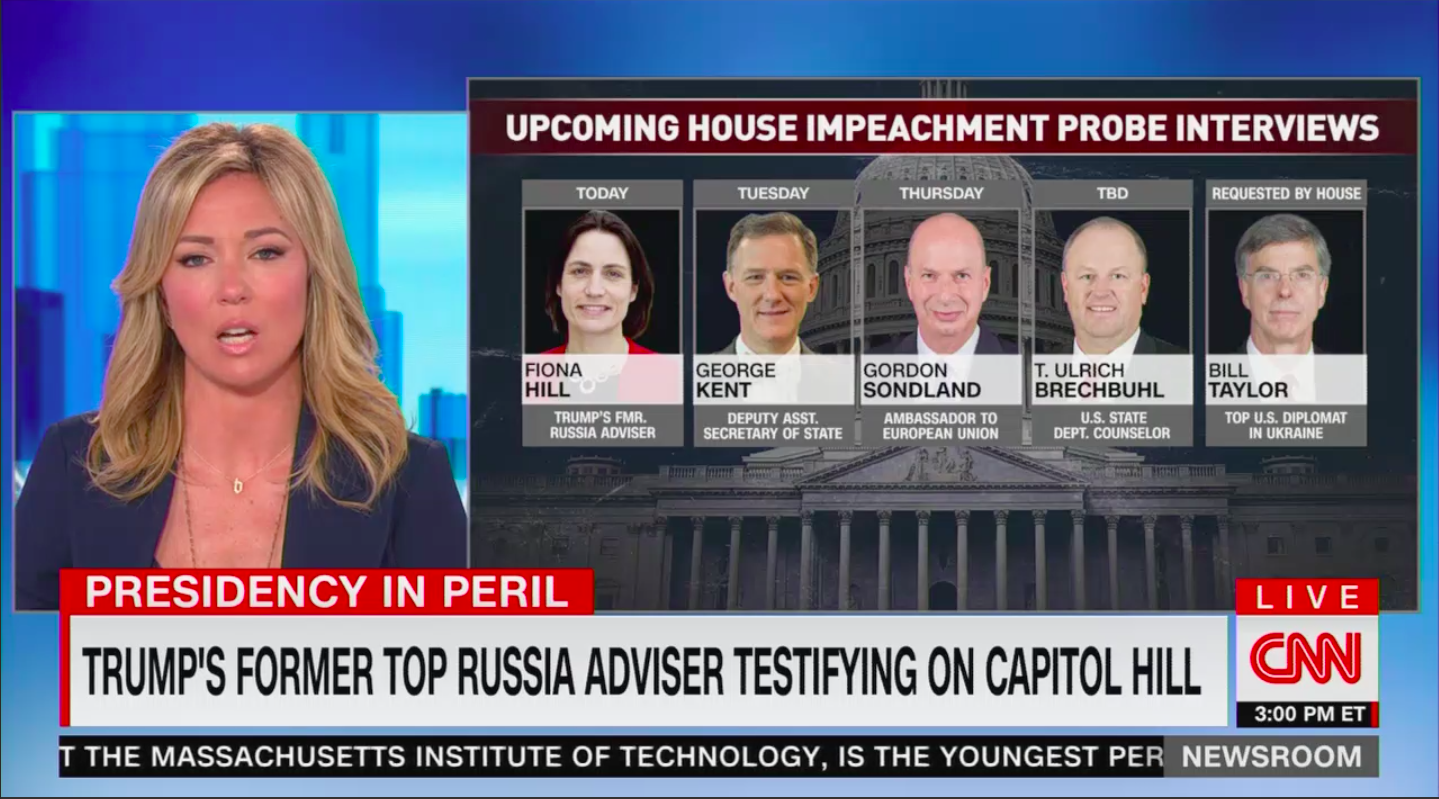 2. What we wish they'd ask at tonight's Democratic debate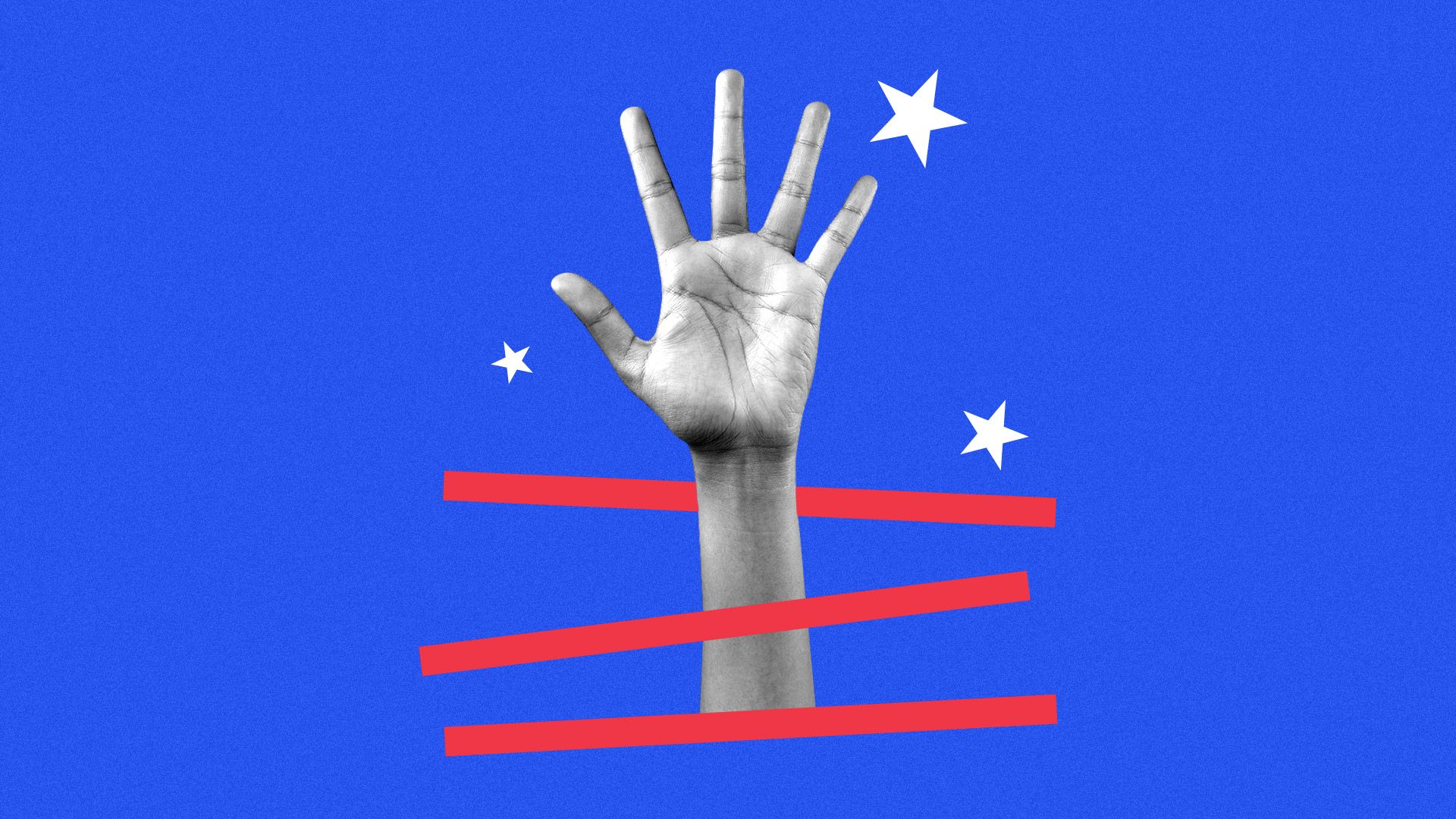 Spoiler alert: When 12 Democratic presidential candidates take the debate stage in Ohio at 8 ET tonight (presented by CNN and the N.Y. Times), they'll all have the same opinions about Medicare for All as they had at the last debate.
Between the lines: The first three debates established the priorities and flashpoints within this crowded primary. But as the field begins to narrow, Axios' subject-matter experts have questions that might help shake things up.
We asked our experts — world editor Dave Lawler, immigration reporter Stef Kight, energy reporters Ben Geman and Amy Harder, tech reporter Ina Fried, and markets editor Dion Rabouin, with health care editor Sam Baker as the maestro — what questions tonight's moderators should ask.
On foreign policy:
Do you still consider Turkey a U.S. ally?
Would you keep President Trump's tariffs on China in place until Beijing made the sorts of fundamental changes Trump has called for?
On health care:
You've all criticized drug companies and insurance companies, but the single biggest chunk of U.S. health care spending goes to hospitals — about $1 trillion a year. Is that too much? How will you cut it?
On immigration:
What do you think should be done with migrants who cross the border without papers and who have yet to go through an asylum or other legal immigration process?
On energy and climate:
How much of your climate plan could you implement without help from Congress?
On tech:
Should Facebook accept political advertising?
What's the appropriate way for the government to use facial recognition technology?
On the economy:
Would you re-appoint Jerome Powell as Fed chair?
The U.S. pension system is underfunded by trillions of dollars. The deficit between what retirees are owed and the money available has already started draining state budgets. What would you do to solve this problem?
3. 🎓 How colleges snoop on hopefuls
At least U.S. 44 colleges have hired consultants to collect applicants' data "to make better predictions about which students are the most likely to apply, accept ... and enroll," write the WashPost's Doug MacMillan and Nick Anderson.
Why it matters: "The practices may raise a hidden barrier to a college education for underprivileged students" as the practice can " quickly determine whether they have enough family income to help the school meet revenue goals."
4. Pics du jour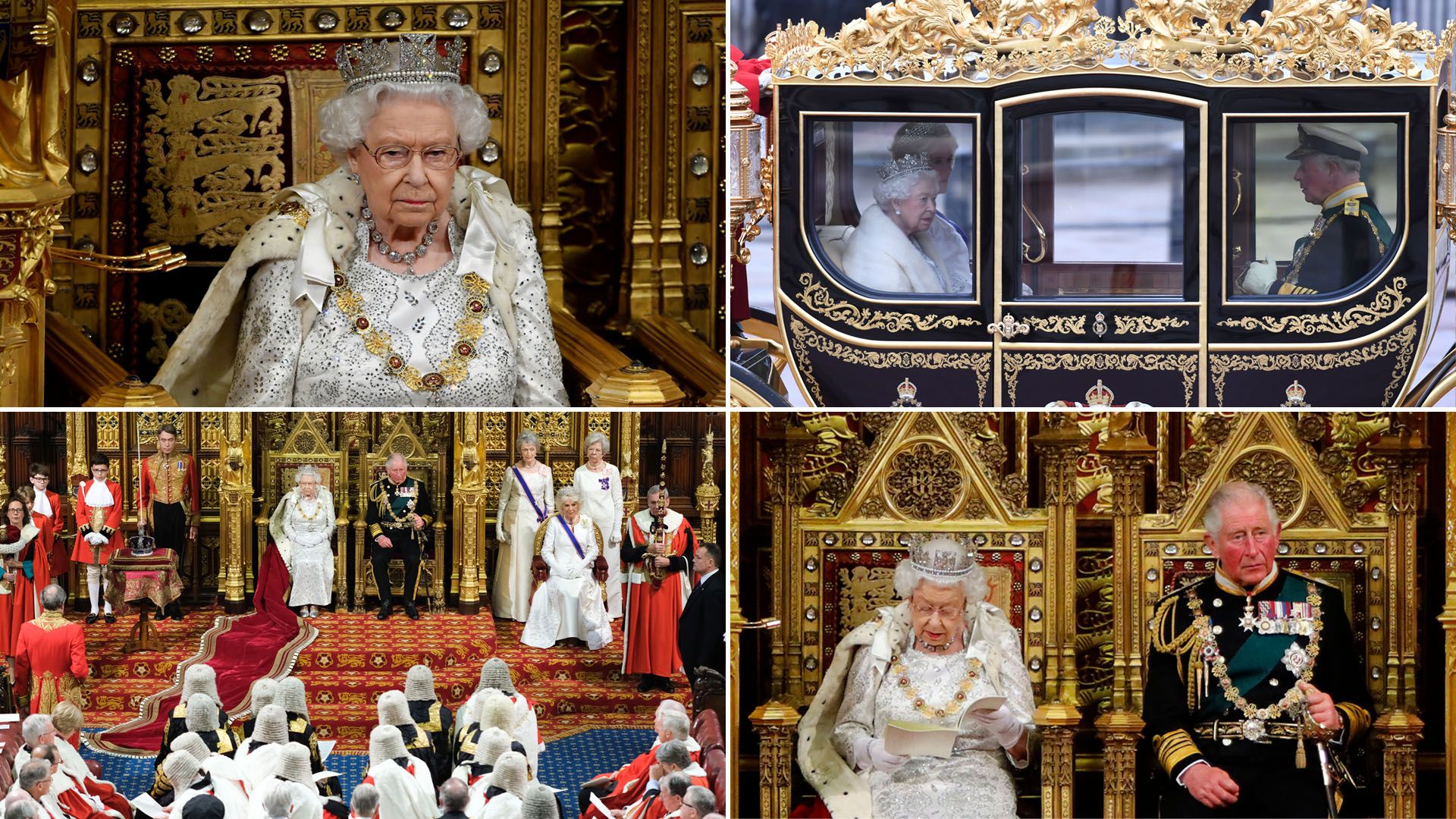 Boris Johnson's government set out a list of priorities in the traditional Queen's Speech in Parliament, but he seems to be staring down a general election that could prevent him from accomplishing his aims, writes the BBC.
"The Queen's Speech is famous for its pageantry — with the monarch arriving at the Palace of Westminster in a carriage procession and delivering her speech from the throne in the House of Lords, flanked by the Prince of Wales."
5. Why America isn't at full employment
Minneapolis Fed president Neel Kashkari tells Axios' Felix Salmon that the headline unemployment rate is "almost useless" in determining whether the U.S. economy is at full employment.
The unemployment rate only counts people who are actively seeking work, but most of the new jobs being created are going to people who weren't actively seeking work during the previous month.
Instead, Kashkari likes to look at wage growth. "We're trying to assess supply and demand in the market," he says. "The best way of assessing supply and demand in the market is to look at the price. The price of labor is wage growth."
The bottom line: If Americans started earning more money, the Fed would likely welcome that as a sign of economic health, rather than worrying that it might start causing too much inflation.
6. LeBron speaks out on China
In his first public comments since the NBA's China firestorm, Lakers superstar LeBron James didn't appear to specifically address the merits of Houston Rockets GM Daryl Morey's support of Hong Kong's sovereignty, per the AP.
"I believe he wasn't educated on the situation at hand, and he spoke. So many people could have been harmed, not only financially but physically, emotionally, spiritually."
"So just be careful what we tweet and what we say and what we do. Even though yes, we do have freedom of speech, it can be a lot of negative that comes with it."
James later followed up on Twitter:
"Let me clear up the confusion. I do not believe there was any consideration for the consequences and ramifications of the tweet. I'm not discussing the substance. Others can talk about that."
7. First look: "Disaster in the Desert"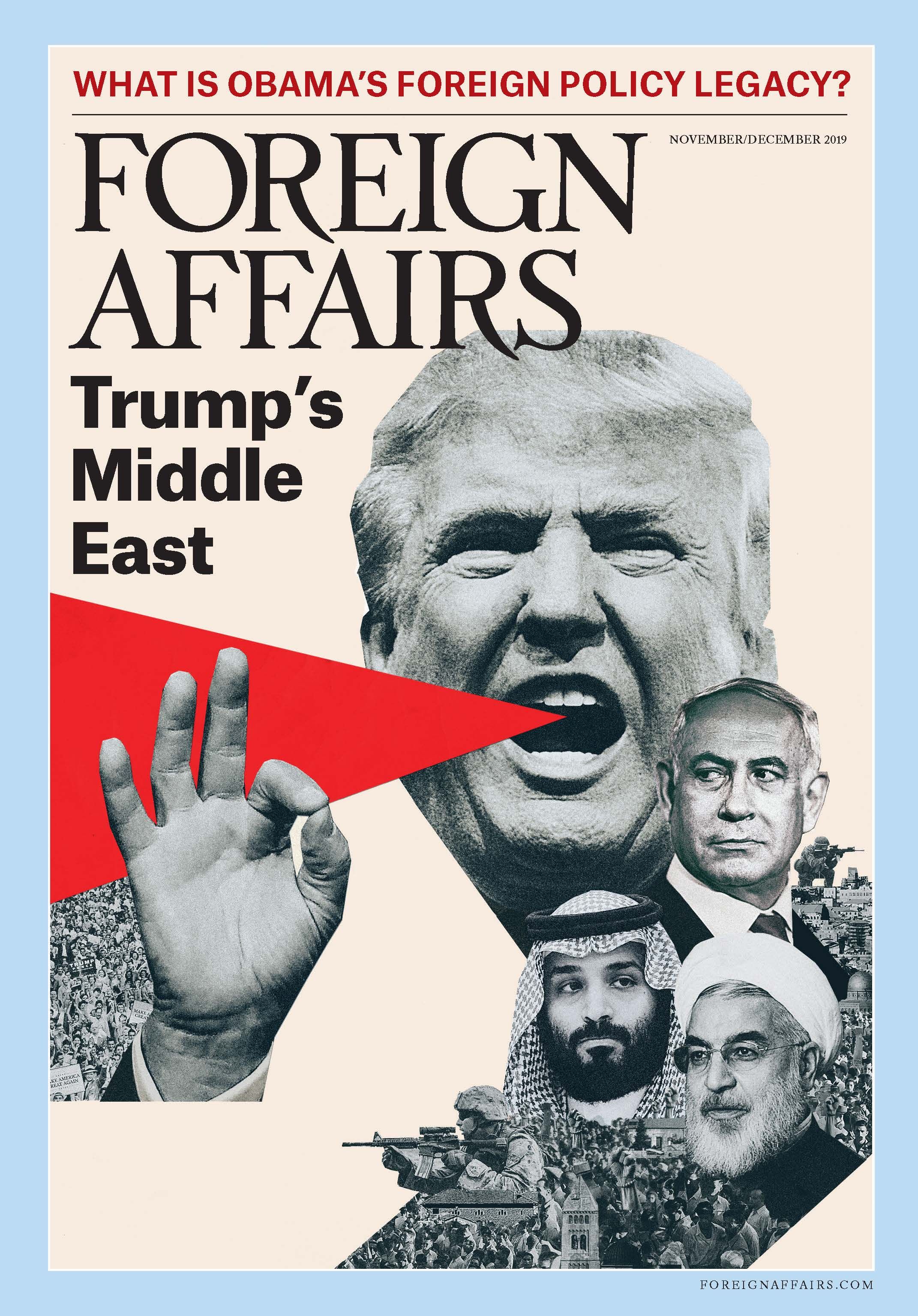 "Why Trump's Middle East Plan Can't Work" ... Martin Indyk offers a scathing look in Foreign Affairs at the Trump administration's foreign policy on Iran, Saudi Arabia and Israeli-Palestinian peace.
"The Trump administration's Middle East policies cannot possibly create a new, more stable regional order. But they will certainly do a good job of continuing the destruction of the old one, and risking all that it had gained. And this will fit neatly into Trump's overall campaign to do away with the liberal international order in favor of the law of the jungle."
8. College students all-in on impeachment
Three-quarters of college students support the opening of the impeachment inquiry, including a lopsided majority of independents, according to a new Axios/College Reaction Poll.
Why it matters: It shows that college students are polarized — with only about one in five college Republicans supporting the impeachment inquiry.
But they're far more likely than their adult counterparts to endorse the impeachment process.
9. Operation 11/11
Several big names from the military are joining Medici, an Austin-based virtual health care company, to help launch Operation 11/11, which will provide virtual consults to U.S. veterans on Veterans Day, Nov. 11.
"[V]eterans who register at Medici will have access to text, voice or video consultations with doctors," a release says. "[H]ealth insurance is not needed."
Veterans joining as advisers: Marcus Luttrell, former Navy SEAL; Mark Geist, member of the Annex Security team that fought at Benghazi; Rob O'Neill, SEAL Team 6 member in the Bin Laden raid; and Omar Avila, hit by an IED in Iraq.
10. 🎣 1 fish thing
Fly fishing, which has traditionally been a sport for the older, is catching on among millennials, reports the N.Y. Times' Alexandra Marvar.
Fly fishing provides "a reason to be outdoors, a closer connection to nature, an avenue for environmentalism, built-in community, opportunity for creative expression, and a lifetime's worth of niche expertise."
💰 "[W]here millennials go, hospitality brands follow. ... And there's plenty of gear and apparel to own. Newcomers may require waders, vests, tackle boxes, rods, reels, creels, flies and perhaps even fly-tying equipment."
📱 Thanks for reading Axios AM. Please invite your friends to sign up here.