Axios AM
January 07, 2020
⚡ Bulletin: 32 people were killed, and 190 were injured, in a stampede today at the funeral procession for Iranian general Qasem Soleimani in his hometown of Kerman, state TV reported. (AP)
1 big thing: Make-or-break year for U.S. spaceflight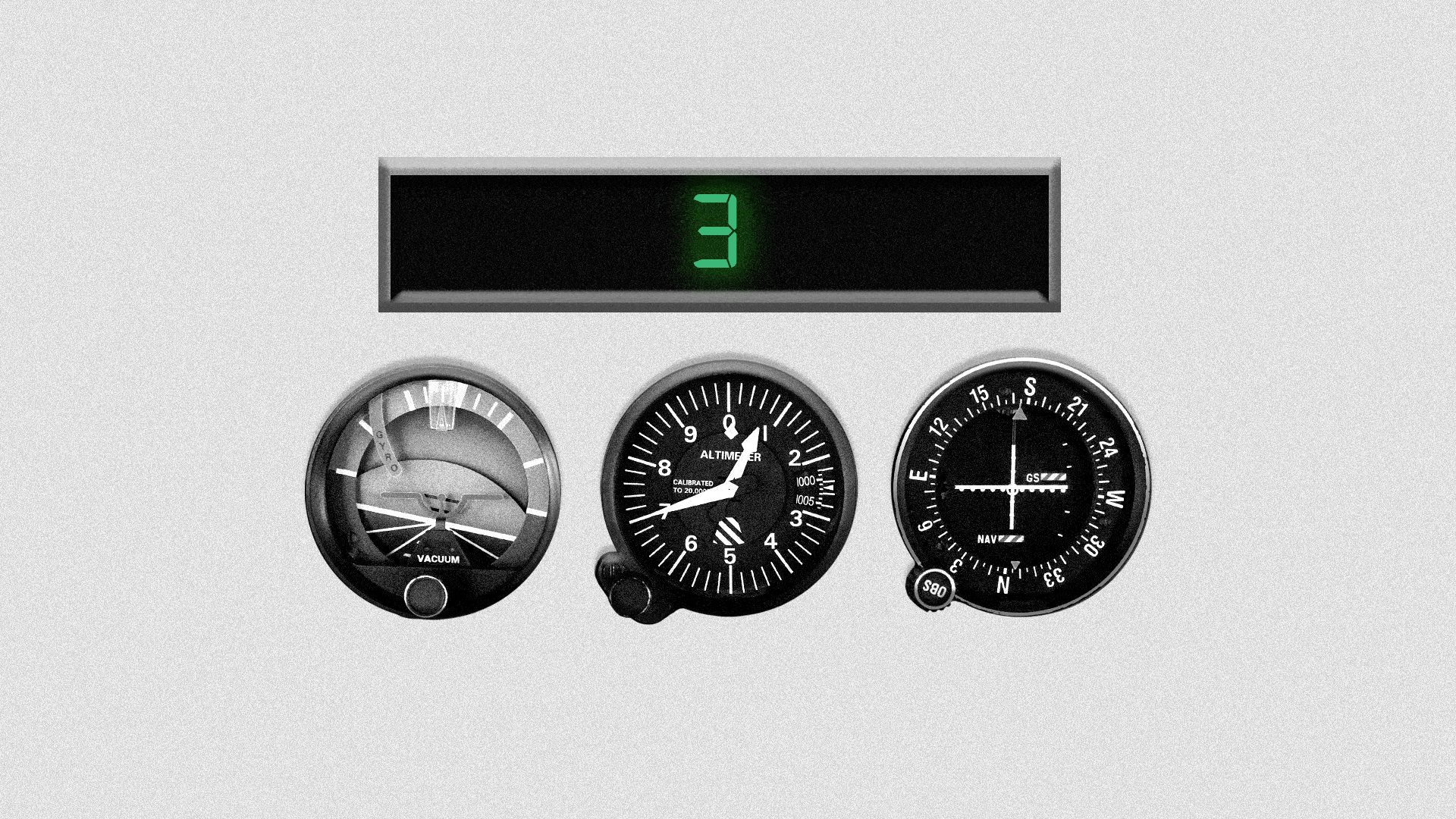 In 2020, Boeing and SpaceX will push to launch astronauts to orbit for NASA after years of delays, in an attempt to end U.S. reliance on Russian rockets for rides to the International Space Station, Axios' Miriam Kramer writes.
Why it matters: China and India — up-and-coming space powers — are planning increasingly ambitious missions.
If Boeing and SpaceX succeed, NASA can once again breathe the rarefied air of uncontested space superpowers.
Here's what else we're watching as the U.S. tries to solidify 21st century dominance in space:
Moon missions: NASA is developing its Artemis program to bring people back to the surface of the Moon by 2024.
Space tourism: Virgin Galactic and Blue Origin hope to start flying commercial suborbital missions this year.
Money-makers: SpaceX and OneWeb are expected to launch more internet-beaming satellites.
Science: Four Mars missions are planned for 2020, with launches expected by the U.S., China, UAE, and a joint mission between Russia and Europe.
🚀 Sign up for Miriam Kramer's weekly newsletter, Axios Space.
2. Pentagon snafu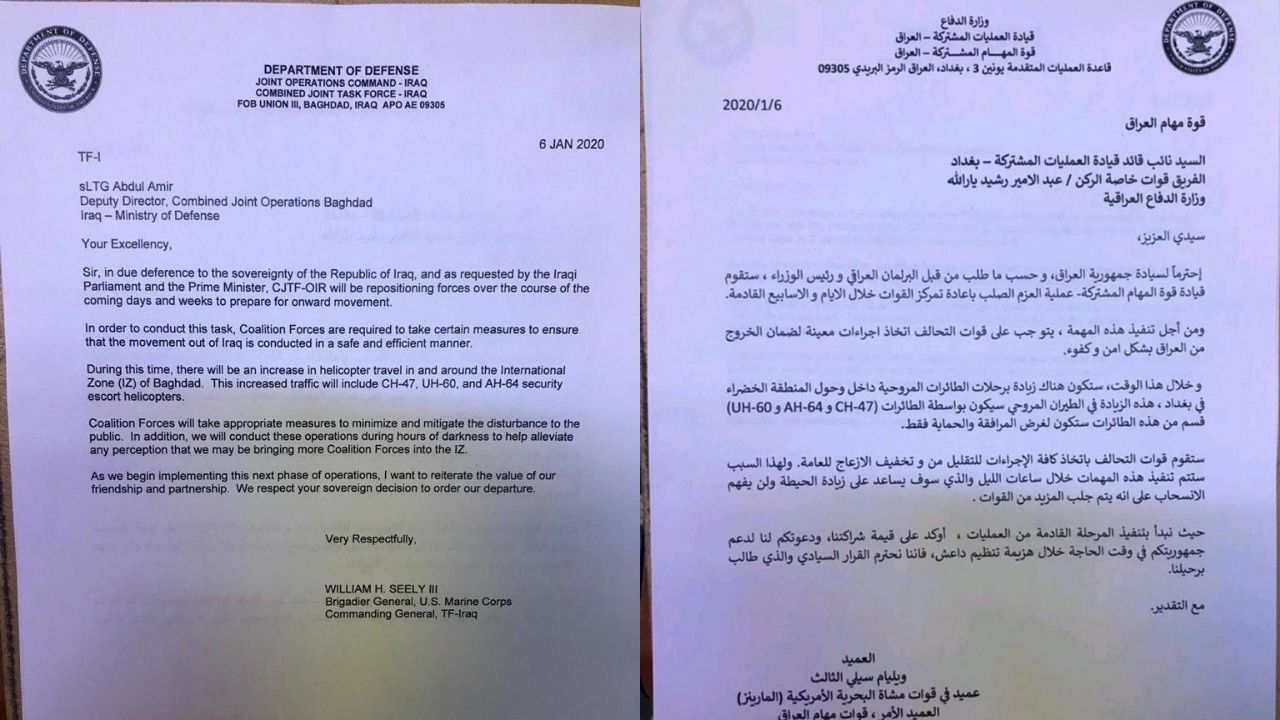 Amid a media frenzy over a letter appearing to reveal U.S. plans to withdraw from Iraq, Defense Secretary Mark Esper told reporters that no such decision has been made, Axios' Dave Lawler and Zach Basu report.
Reuters published a letter from Marine Corps Brig. Gen. William Seely, telling the Iraqi military that the coalition to fight ISIS would be preparing to move "out of Iraq" in the coming days and weeks out of respect for Iraqi sovereignty.
D'oh! ... Gen. Mark Milley, chairman of the Joint Chiefs of Staff, told reporters: "That letter is a draft, it was a mistake, it was unsigned, it should not have been released … poorly worded, implies withdrawal, that is not what's happening."
Milley said the draft was circulated to key Iraqi officials as part of a coordination process to let them know about the increased helicopter movements, per AP.
"Now it's a kerfuffle," Milley lamented.
💭 Our thought bubble: The fact that there was an Arabic translation on DoD letterhead (shown above) makes it clear this was no casual draft.
3. Amazing graph: Opioids in U.S. vs. Europe
Andrew Kolodny of Brandeis University's Heller School for Social Policy and Management, medical director of the Opioid Policy Research Collaborative, tweeted this memorable graph about the U.S. opioid epidemic.
I asked Dr. Kolodny why it matters: "The graph helps explain why the United States is in the midst of a severe epidemic of opioid addiction — we have massively overexposed our population to a highly addictive drug."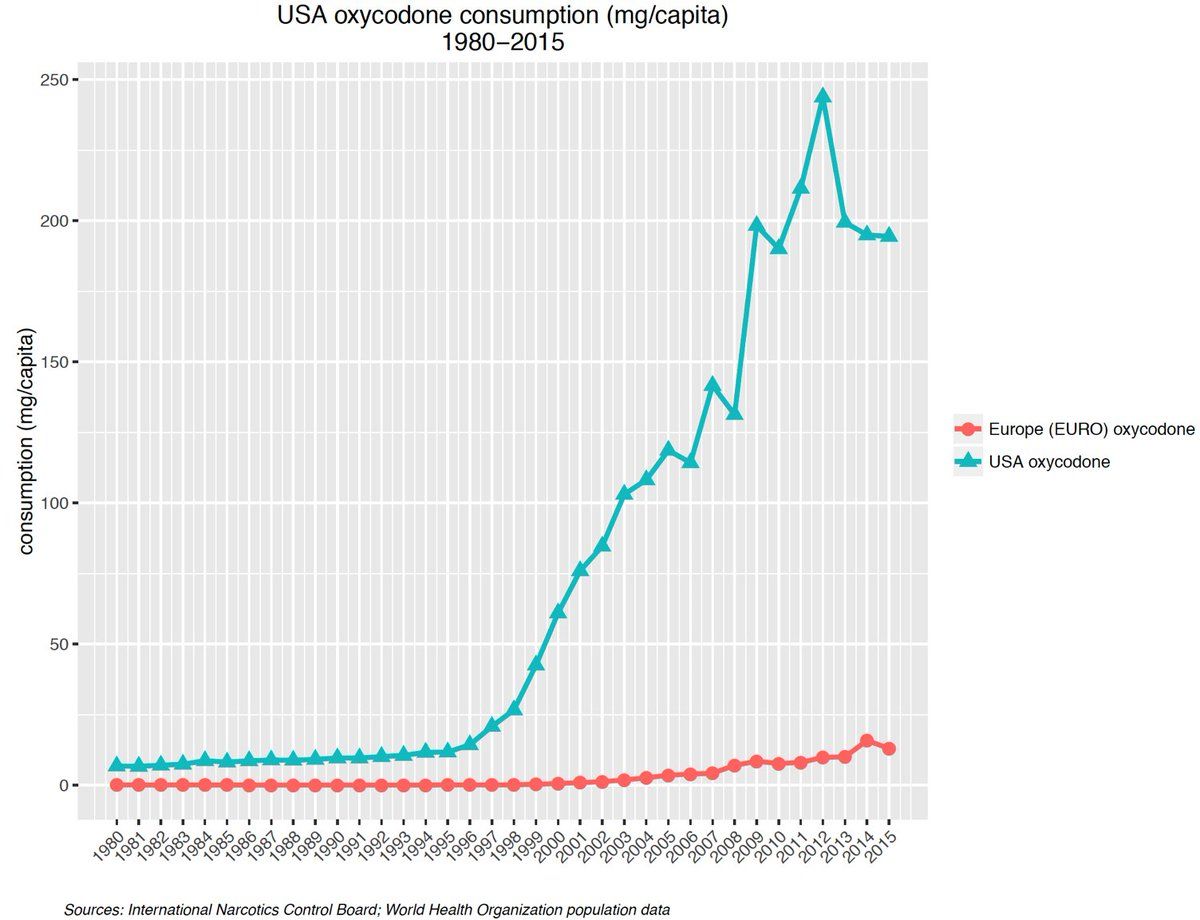 4. Pic du jour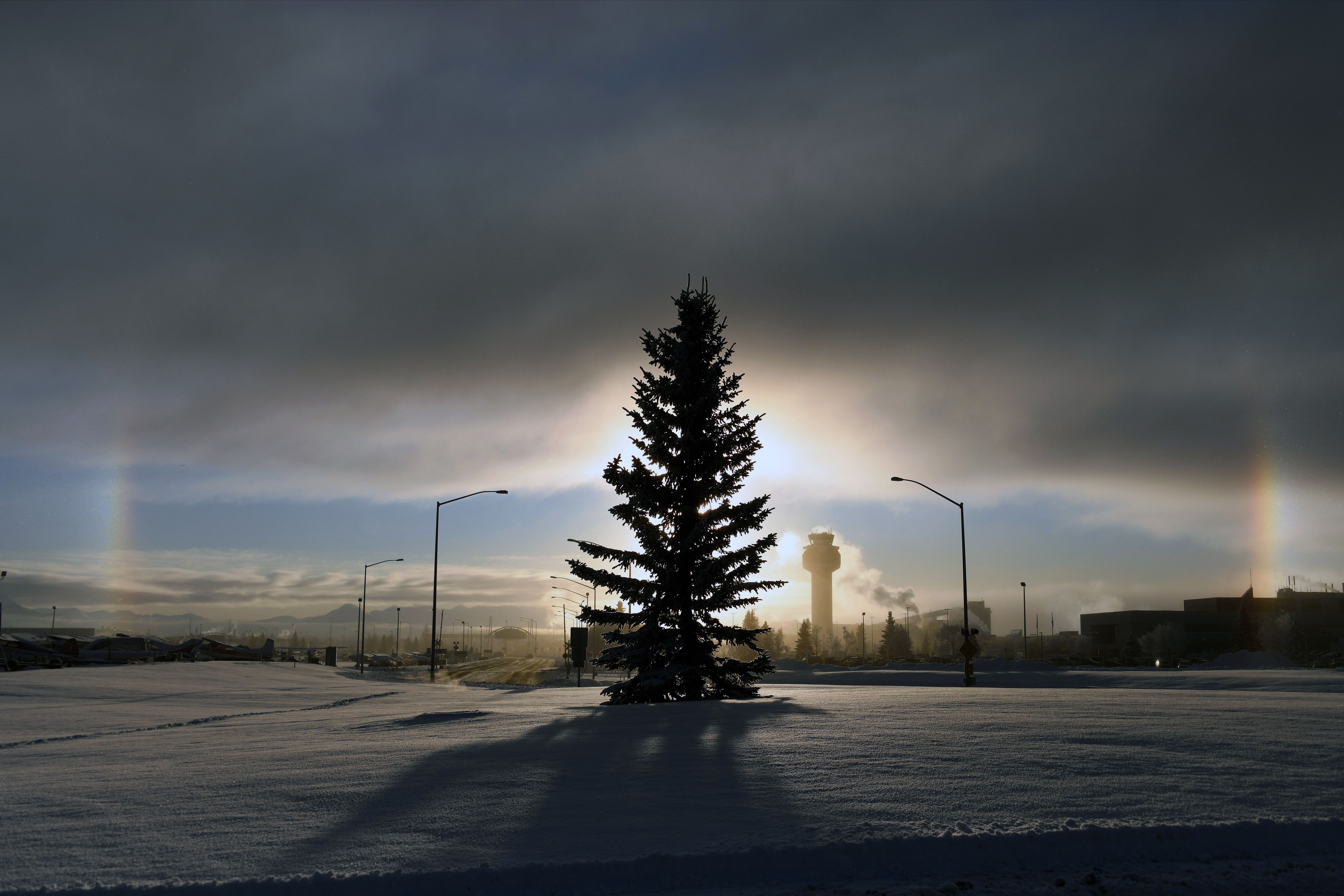 Ice rainbows appear through ice fog at Ted Stevens Anchorage International Airport in Anchorage, Alaska.
These rare rainbows occur when the sun interacts with ice crystals suspended in the air.
5. GOP may not push for Bolton testimony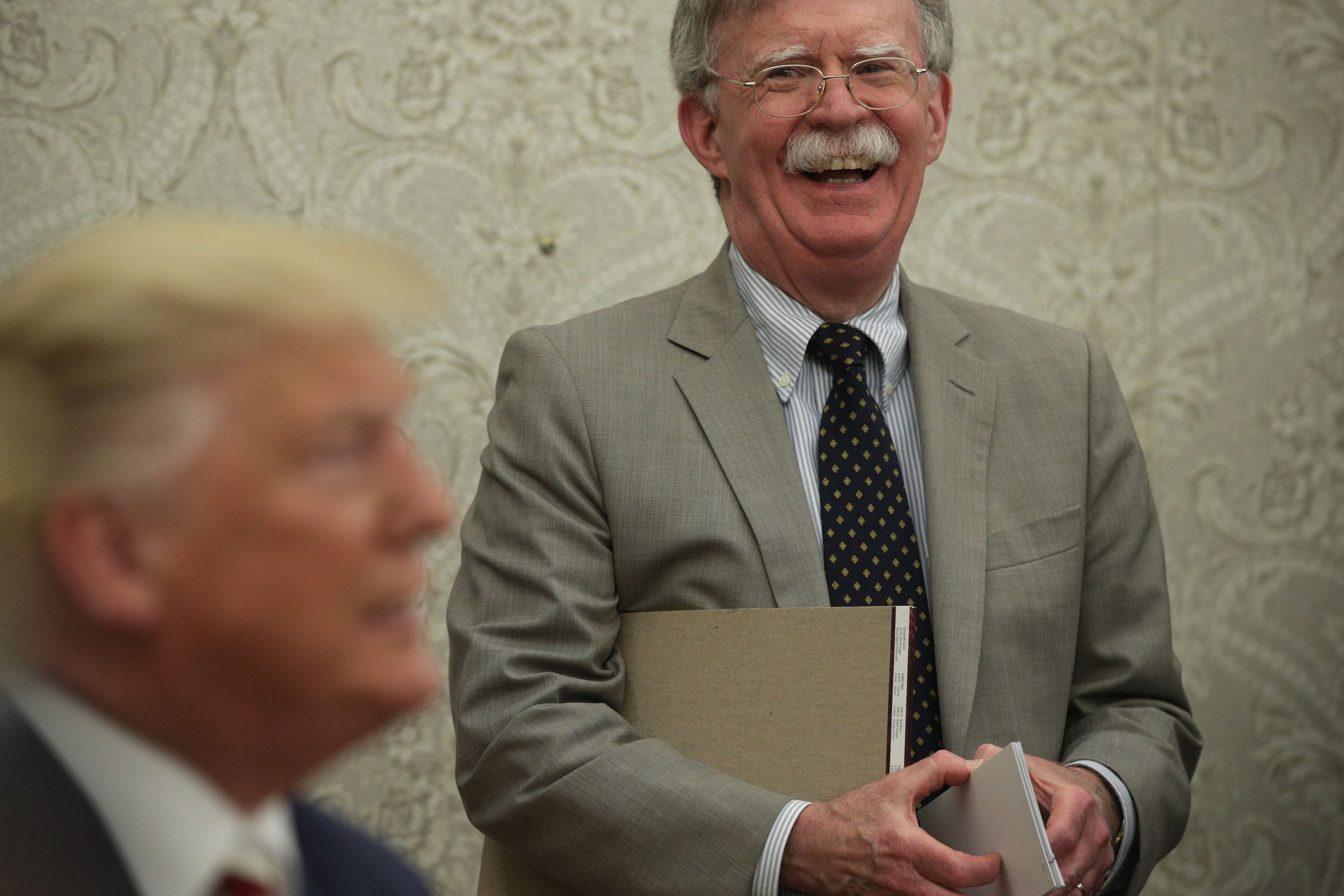 Key Senate Republicans refused to provide clear answers on whether John Bolton, President Trump's former national security adviser, should be subpoenaed to testify at an impeachment trial, Axios' Alayna Treene reports.
Bolton said yesterday that he would comply with a Senate subpoena.
Why it matters: Bolton has firsthand knowledge of Trump's conversations about Ukraine aid.
A big question heading into this week is whether rebel Republican senators might join Democratic demands for witnesses.
These GOP senators either are facing tough re-election fights, have previously bucked Trump and Senate Majority Leader Mitch McConnell, or are retiring and may feel less pressure to stick to the party line.
Among the noncommittal Rs: Sens. Susan Collins (Maine), Lisa Murkowski (Alaska), Thom Tillis (N.C.) and Joni Ernst (Iowa).
Bonus: House Intelligence Chairman Adam Schiff (D-Calif.), spotted in the Senate basement yesterday afternoon, wouldn't say whether the House will subpoena Bolton, and put the onus on the Senate.
6. Tax incentives don't spur growth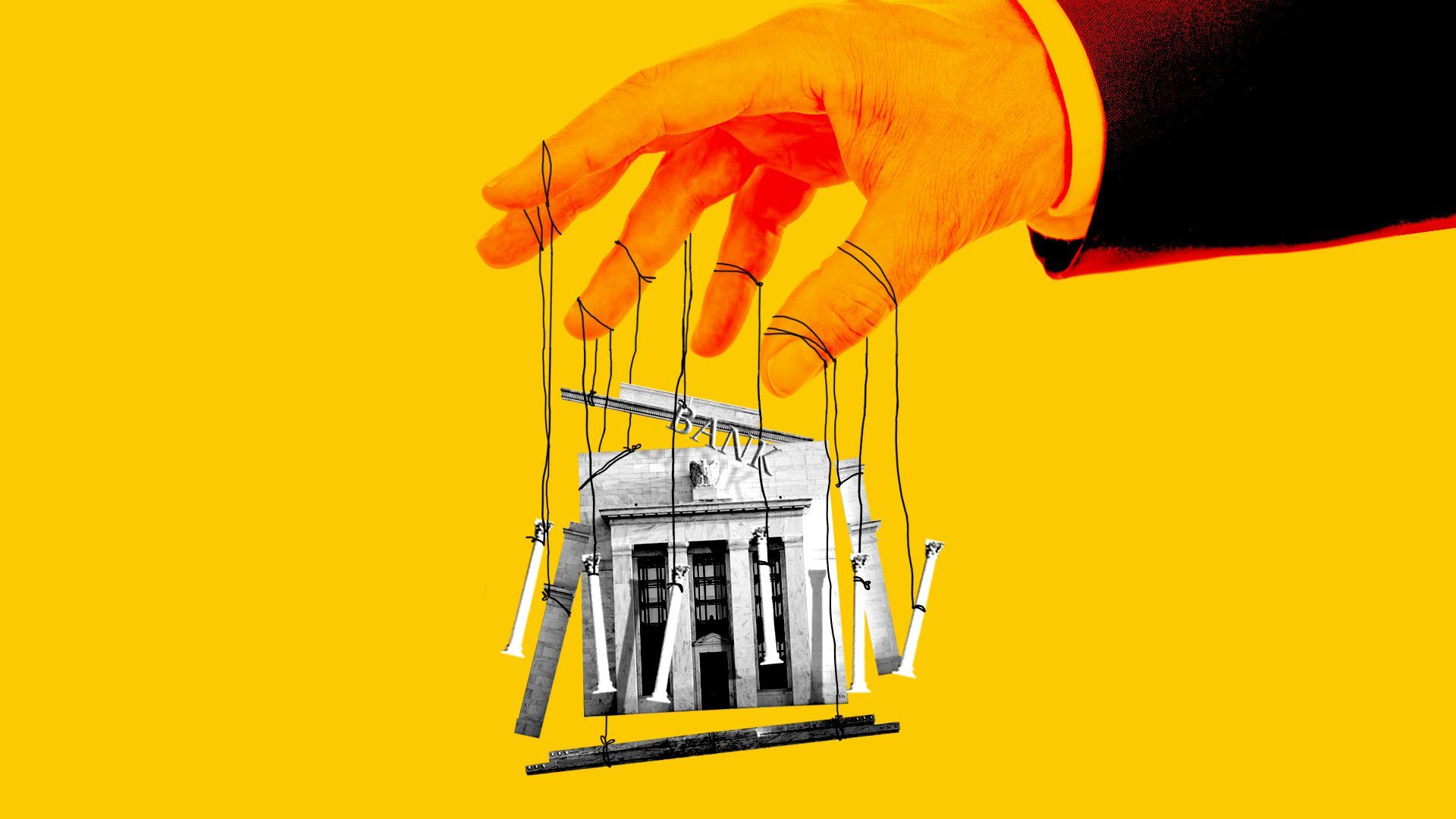 New research confirms what economists have said for years: State and local economic incentives for megacompanies are a waste of money, Axios Markets editor Dion Rabouin reports.
A new paper from researchers at Princeton and Columbia found "no evidence" that state-and-local tax incentives to individual companies increased economic growth.
The study found that a quarter of all business tax incentives go to a very small group — less than .01% of firms that opened new locations in 2014.
It estimates that state and local governments spend at least $30 billion a year on business tax incentives.
💰 Sign up for Dion Rabouin's weekday newsletter, Axios Markets.
7. Exclusive: Michelle Obama launches Instagram video series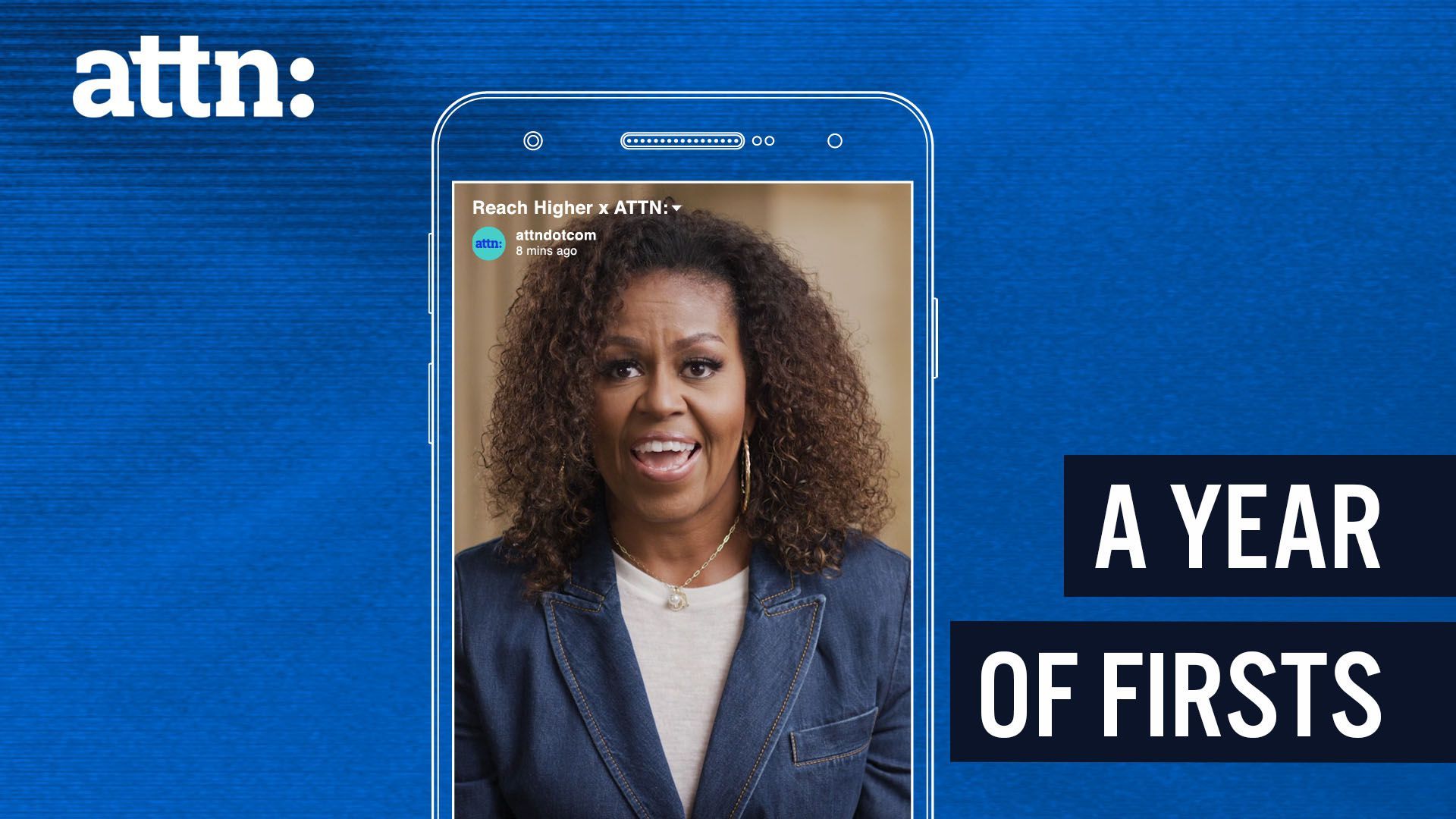 Former First Lady Michelle Obama is partnering with the digital media company ATTN: to launch a video series on IGTV, Instagram's video platform, Axios' Sara Fischer scoops.
"A Year of Firsts" shows inspiring stories about students navigating their first year through college.
Why it matters: The Obamas have maintained a strong media presence through civic media projects on newer tech platforms.
The new show will be produced by ATTN:, a media company that focuses on millennial video, in partnership with Reach Higher, an initiative founded by Obama during her time in the White House to inspire and support students to pursue higher education.
The first episode of the six-episode series will premiere exclusively on IGTV in mid-January. The last will appear in June.
ATTN: is working with the students directly to document their first year as they explore issues like the academic stress of college, making new friends, college affordability, and physical and mental health while in college.
Between the lines: The hope for Reach Higher is that the series will inspire other freshmen.
Mrs. Obama said in a statement: "By sharing their stories, they're helping others see that the ups and downs of the first year of college are something everyone goes through — and they're creating a supportive community for others facing similar challenges."
8. Leonard Leo to shape new conservative network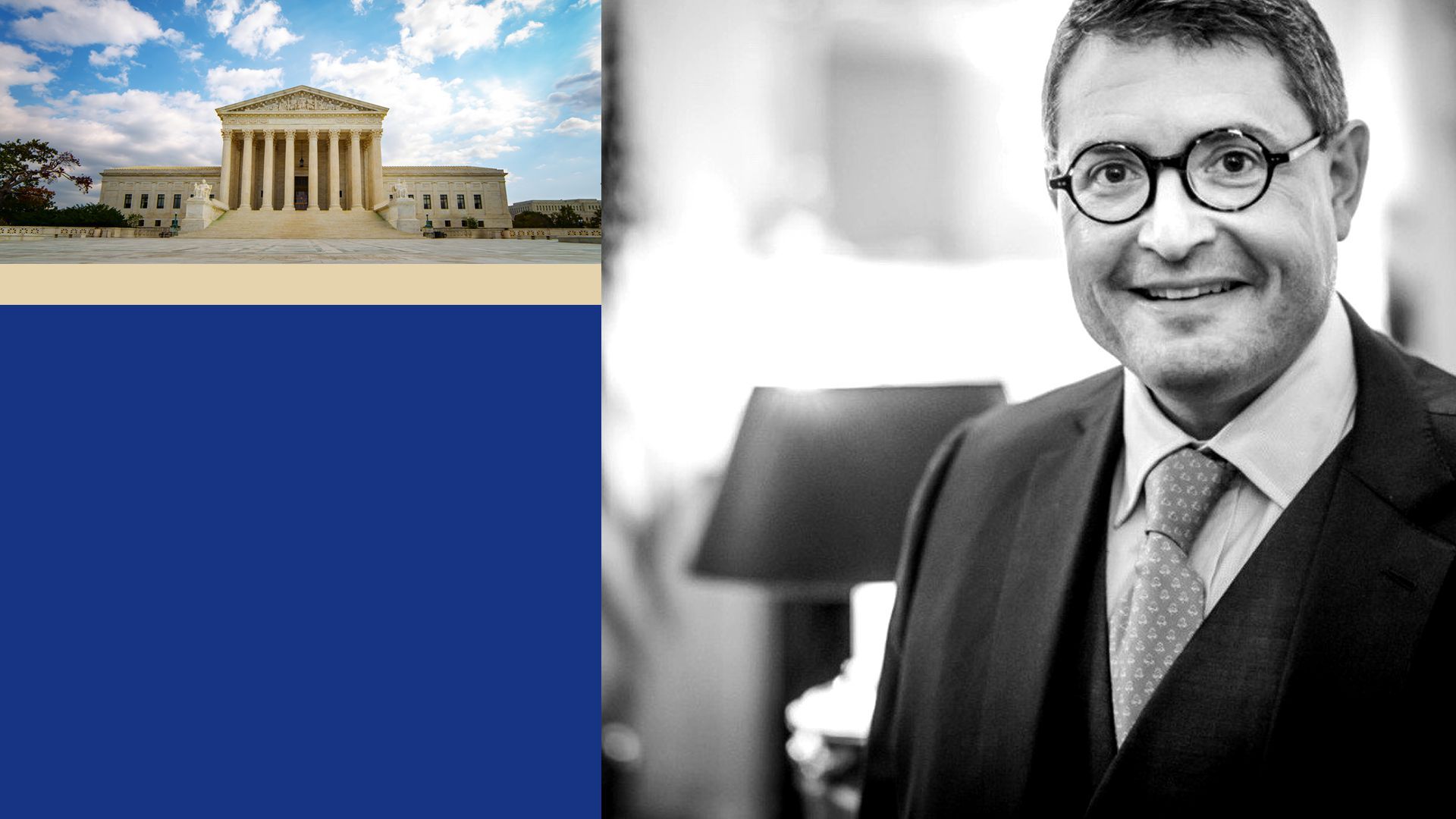 Conservative powerhouse Leonard Leo tells Axios that he'll step aside from the daily running of the Federalist Society to focus on a new venture — inspired by Arabella Advisors on the left — that will funnel big money and expertise across the conservative movement, Jonathan Swan and Alayna Treene report.
One of the first projects will be a "minimum of $10 million issue advocacy campaign focusing on judges in the 2020 cycle," Leo told Axios.
Behind the scenes: Leo told Axios that he and his business partner, conservative communications executive Greg Mueller, studied tax filings that led them to Arabella, a little-known yet powerful consulting firm that advises liberal donors and nonprofits about where to spend money.
CRC Advisors will evolve out of Mueller's existing conservative communications firm, CRC Strategies.
9. Australia fires dwarf other wildfires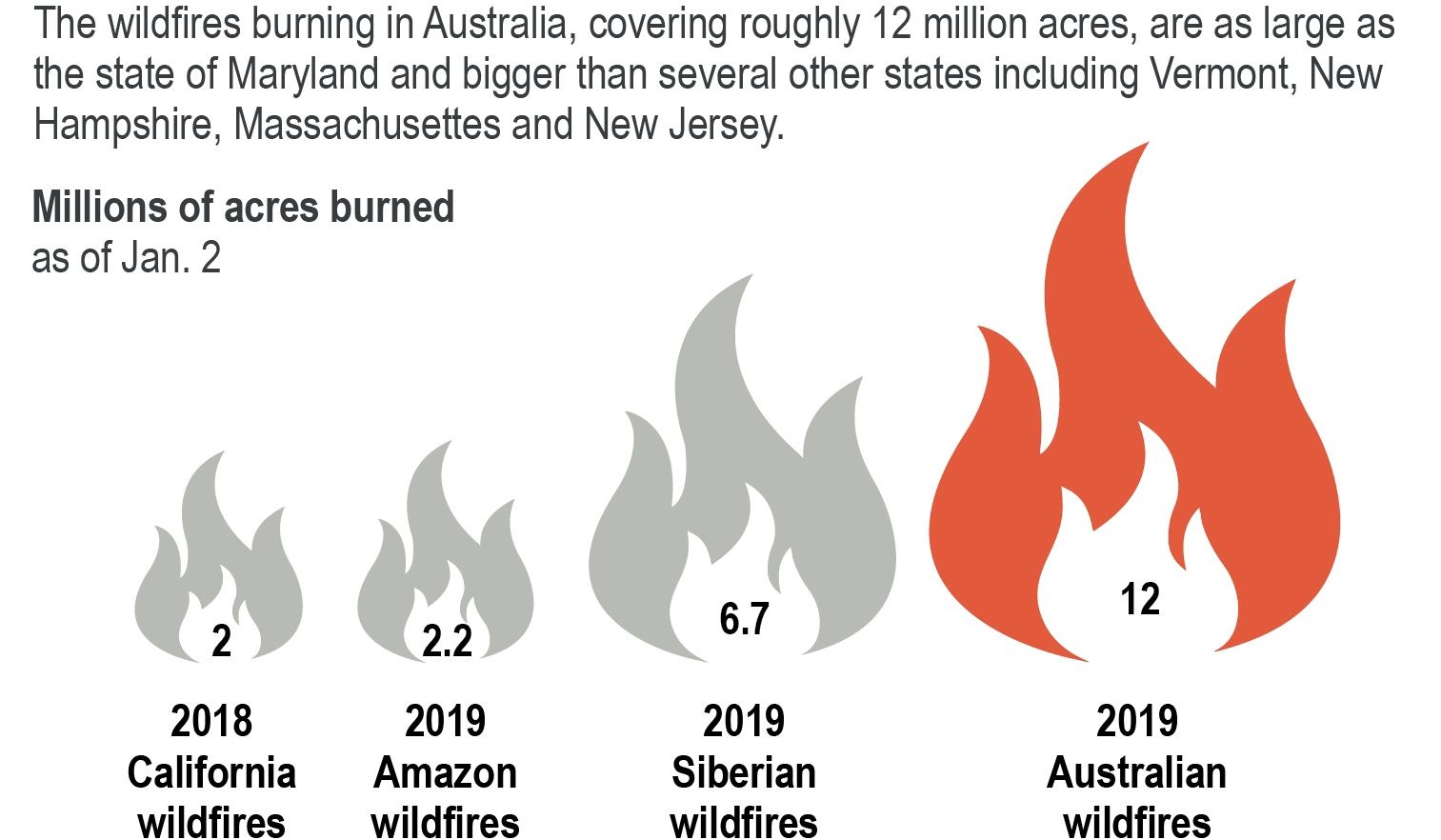 Smoke billows from wildfires burning in East Gippsland, Victoria: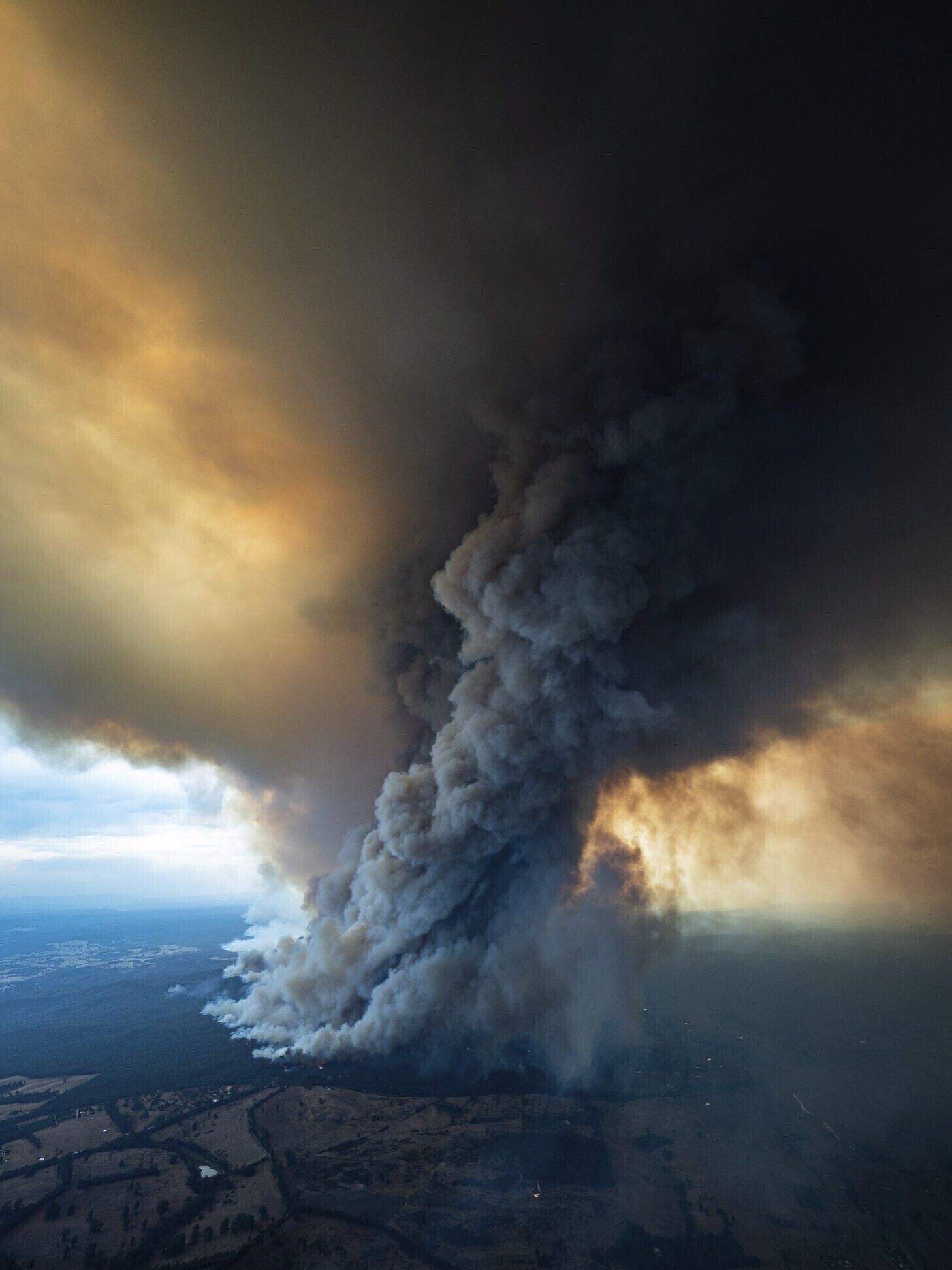 10. 1 🏈 thing: Most-watched show in past year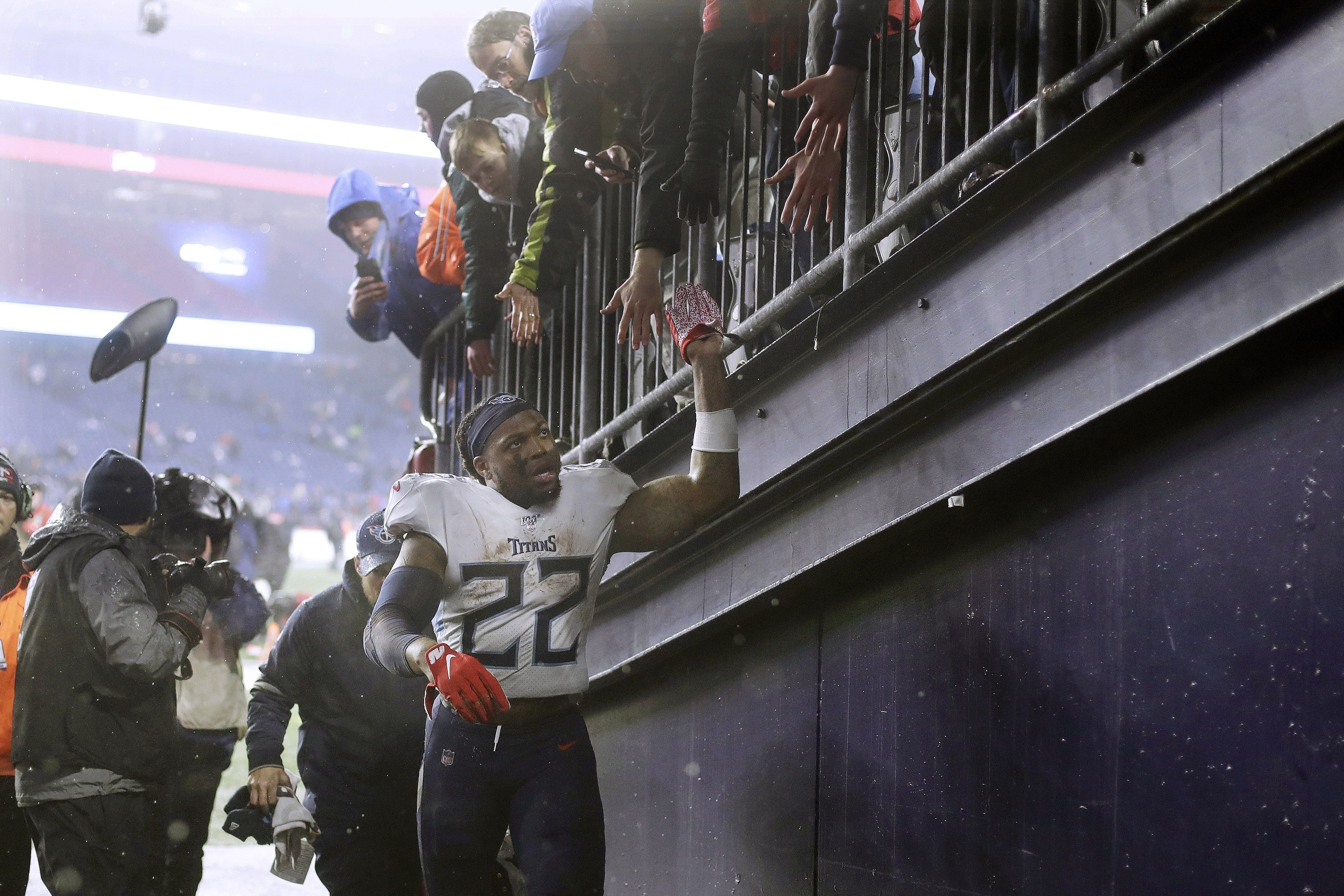 This weekend's NFL wild-card playoff games were the most watched postseason opening weekend in four years, AP reports.
The four games averaged 30.5 million viewers each — up 7% from last season, boosted by one-score finishes, including a pair that went into overtime.
Seattle's 17-9 victory over Philadelphia on NBC, the weekend's final game, drew 35.8 million — TV's most-watched show since last year's Super Bowl.