https://www.axios.com/newsletters/axios-am-225a062a-bd56-4e72-9abf-0838c0952ce0.html?chunk=0#story0
1 shrinking thing: The president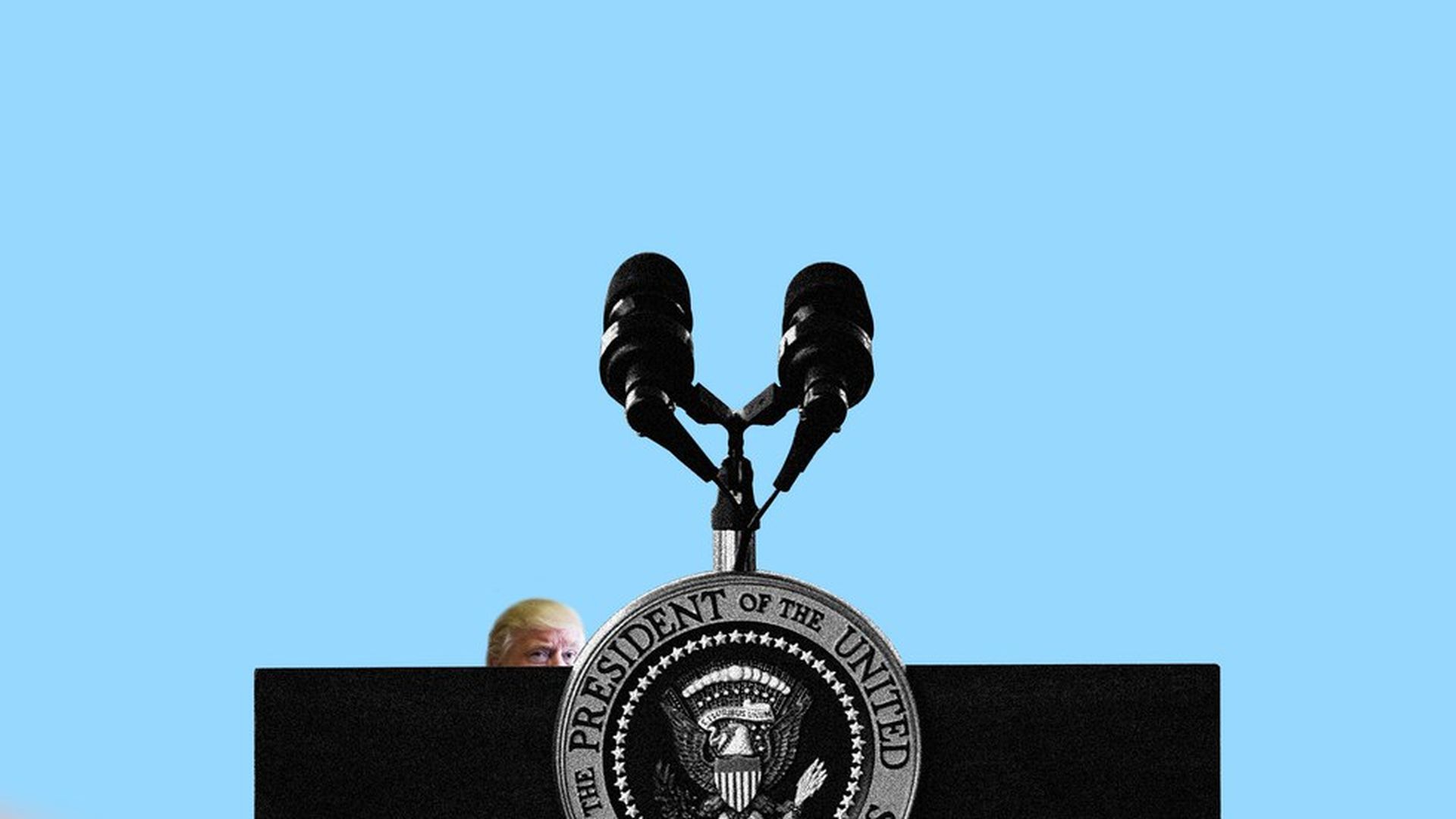 As President Trump formally launches his tax-reform drive this afternoon with a no-details, "vision-casting" speech in Springfield, Missouri, the self-inflicted wounds of the past 222 days are adding up. (Speech preview here, off embargo at 6 a.m.)
The "most powerful man in the world" is suddenly looking mighty powerless:
Speaker Ryan and Senate Majority Leader Mitch McConnell are going their own way on tax reform. Hill sources believe his original targets, including a 15% corporate rate, are dead.
SecDef Mattis didn't immediately embrace his full ban on transgender troops.
His Justice Department won't drop the Russia probe.
Courts won't allow his full Muslim ban.
Mexico won't pay for his wall.
Congress won't pay for his wall.
The Senate won't pass his promised health-care reform.
Gary Cohn and Sec State Tillerson won't tolerate his Charlottesville response.
North Korea won't heed his warnings.
China doesn't fear his trade threats.
CEOs won't sit on his councils.
Mexico and Canada won't bend to his will on NAFTA.
19 days in August: Trump's road not taken ... Now imagine where Trump would be today if he had instantly (and only) condemned the racist violence in Charlottesville, blown off the Arizona meltdown rally, and held off on the Arpaio pardon till the usual protocol could be followed.
The press would be writing about a new, late-summer Trump who had managed two crises like a normal president, and cleaned house of the most toxic "America First" true believers. His Texas trip would have gotten a high grade, with his trademark brio and well-received remarks.
Now snap back to reality: Instead, Trump has escalated his war with the judiciary, media and Republican establishment. At the same time, he has created a monster on the outside in the form of Steve Bannon and his merry band of Breitbart brawlers.
And he chose that path with crises sprouting all around:
An epic flood that will cost taxpayers billions in damages and consume Congress when it returns.
North Korea crossing new lines, rattling markets.
Racial tensions boiling.
Rising fear of a government shutdown, at the end of September or December.
Increasing pessimism in a once-buoyant business community.
Daily clues emerging of an expansive, ominous Mueller investigation.
Be smart: Chief of Staff John Kelly has instilled order and process to the White House. But there's not even a hint of a governing strategy that calms crises, or results in substantive legislative wins.
https://www.axios.com/newsletters/axios-am-225a062a-bd56-4e72-9abf-0838c0952ce0.html?chunk=1#story1
2. "No mercy"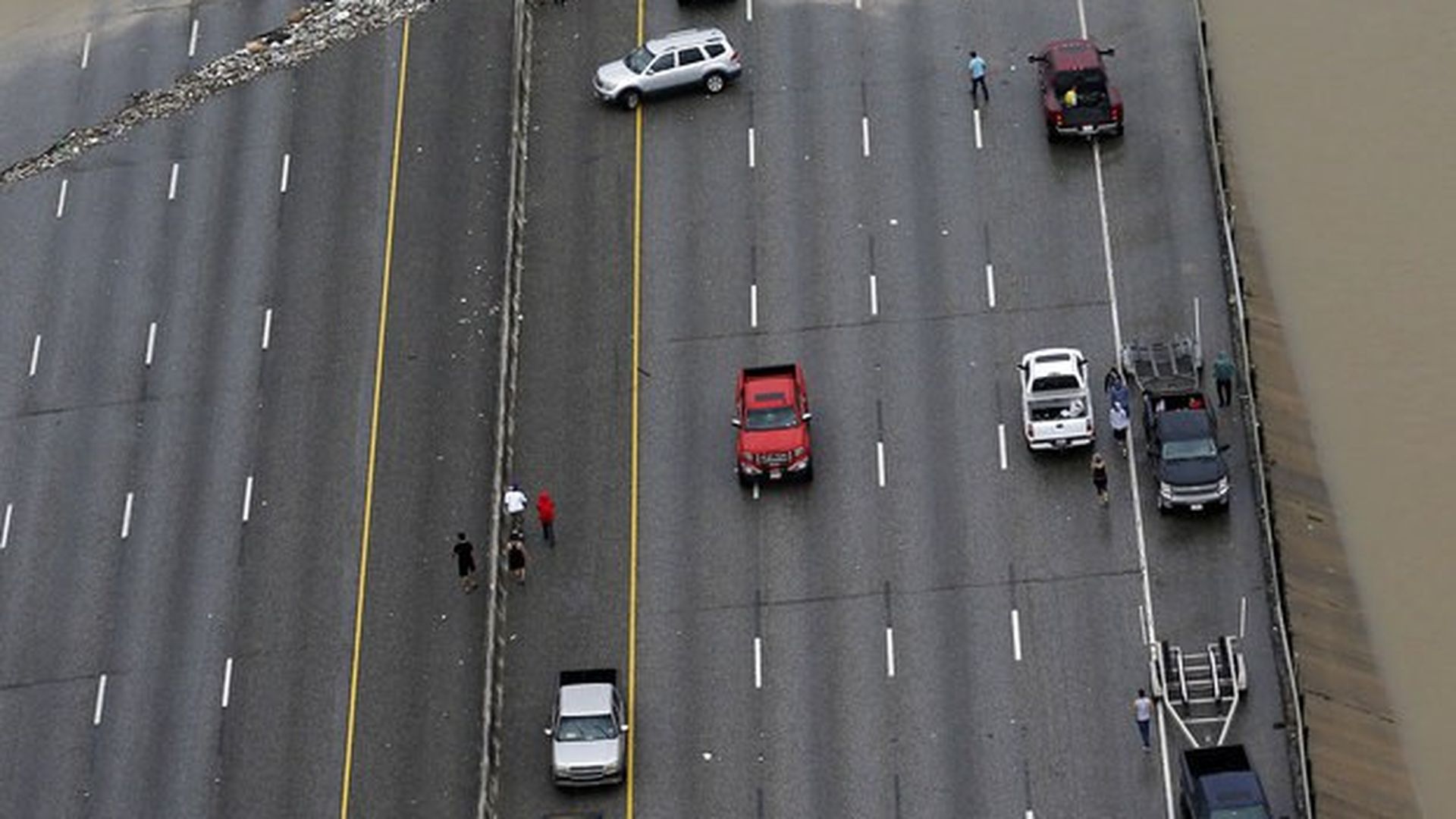 Coming crisis ... Houstonians with no flood insurance: "When Harvey struck Houston there were far fewer homes and other properties in the area with flood insurance than just five years ago ... The sharp drop means many residents fleeing Harvey's floodwaters have no financial backup to fix up their homes." (AP)
https://www.axios.com/newsletters/axios-am-225a062a-bd56-4e72-9abf-0838c0952ce0.html?chunk=2#story2
3. Surprise: The swamp won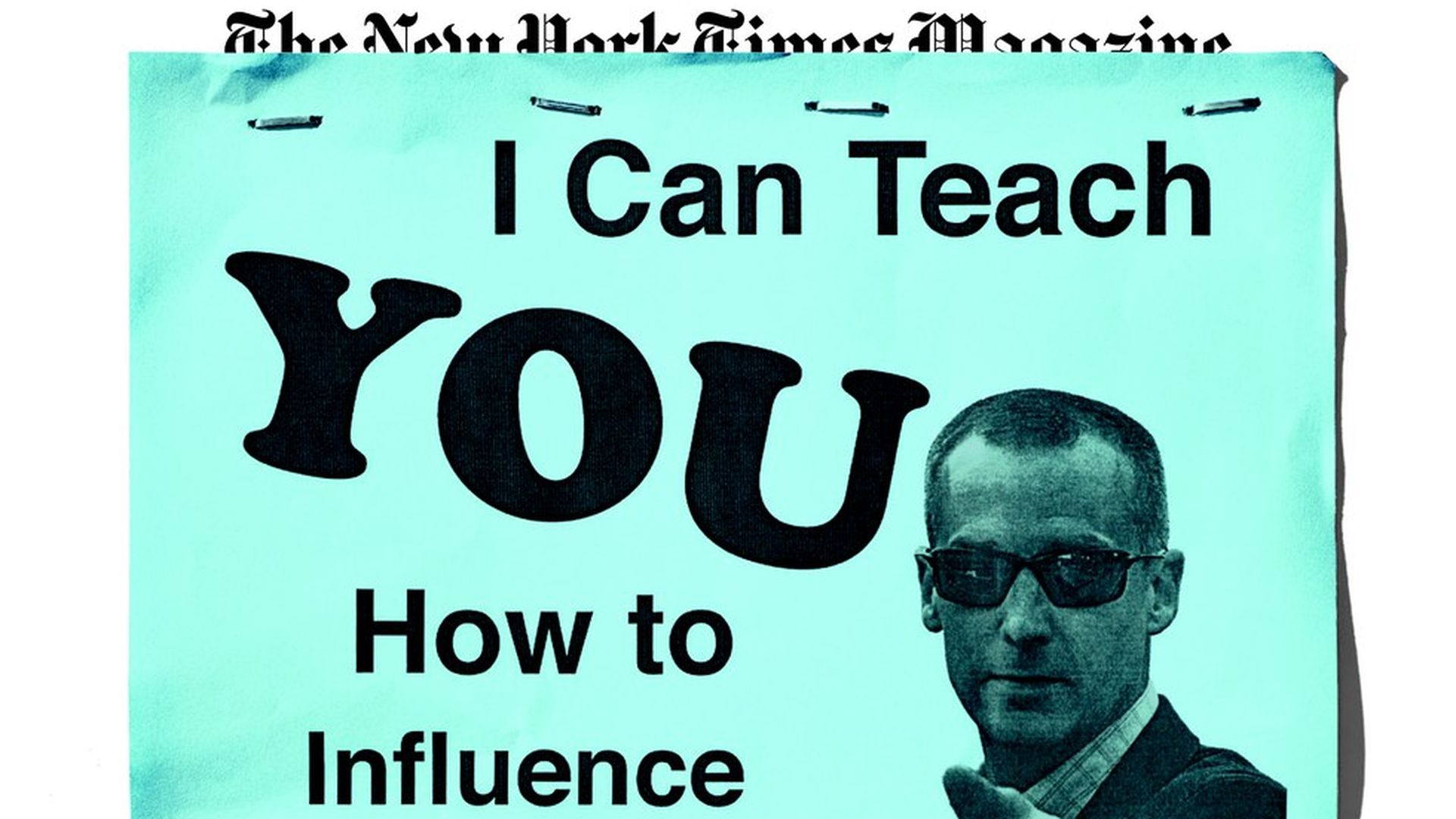 Corey Lewandowski, Trump's first campaign manager, is on the cover of the forthcoming N.Y. Times Magazine ... "The Bucks Start Here: How to Get Rich in Trump's Washington ... His presidency has changed the rules of influence in the nation's capital — and spawned a new breed of lobbyist," by Nick Confessore:
"Lewandowski's journey from obscure New Hampshire political operative to celebrity power broker was emblematic of how Trump's election scrambled Washington's hierarchies. ... Lewandowski had spent years in the lower ranks of conservative politics and lobbying."
Corey to Nick in February: "You know what a guy said to me the other day? ... 'You've got a hot hand. Just remember, that hand's not going to be hot forever.' '
"One person offered Lewan­dowski $250,000 just to get the president to tweet about him."
Then, "the Trump guys [learned] the downsides of proximity to the president. By spring, the Justice Department had appointed a special counsel ... When the White House got involved in big legislative battles, like the Obamacare repeal effort, it tended to hurt, not help."
"Lewandowski had bet that the White House would be the center of energy and action in Trump's Washington, but instead the Trump administration was being swallowed by its own chaos."
"[T]he traditional lobbying shops were doing just fine ... [D]espite Trump's campaign pledges, many of the agencies he now oversaw had proved more than friendly to the legions of longtime Beltway lobbyists working for the energy, telecommunications and other industries."
"In July, he founded a new firm, Lewandowski Strategic Advisors. ... He hadn't yet landed that White House job, but he was in the West Wing often, and he had a new Twitter avatar: a picture of himself standing on the stairs to Air Force One. ... Lewandowski had absorbed the swamp's most essential trait: adaptability."
Also in the forthcoming Magazine ... "Democracy vs. Math: The New Front in the Gerrymandering Wars ... Sophisticated computer modeling has taken district manipulation to new extremes. To fix this, courts might have to learn how to run the numbers themselves," by Emily Bazelon.
https://www.axios.com/newsletters/axios-am-225a062a-bd56-4e72-9abf-0838c0952ce0.html?chunk=3#story3
Bonus: What Trump is reading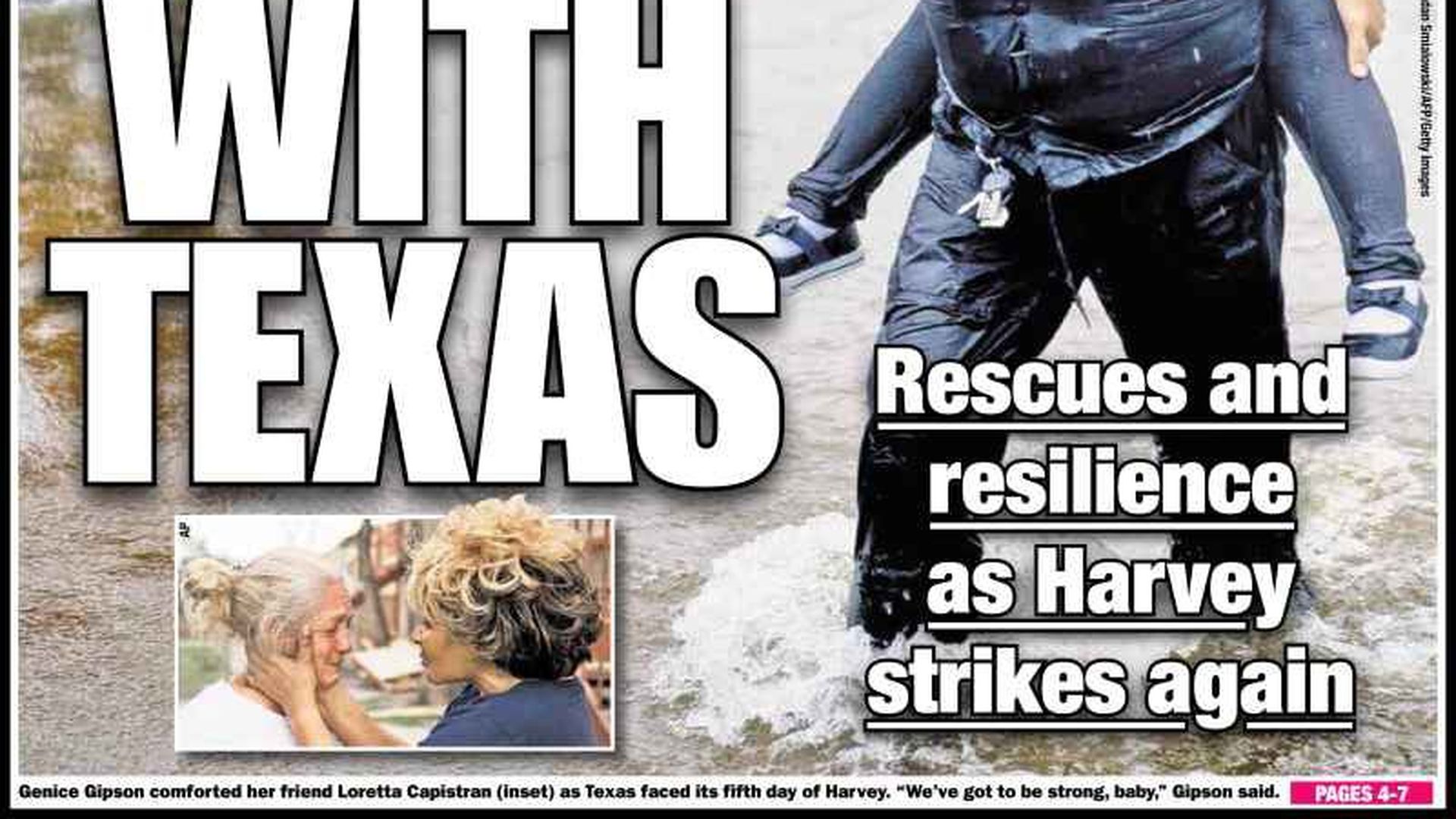 https://www.axios.com/newsletters/axios-am-225a062a-bd56-4e72-9abf-0838c0952ce0.html?chunk=4#story4
4. Pic du jour I
Volunteer Elizabeth Hill, 8, plays with evacuee Skyler Smith, 7, at a shelter at St. Thomas Presbyterian Church in west Houston yesterday.
https://www.axios.com/newsletters/axios-am-225a062a-bd56-4e72-9abf-0838c0952ce0.html?chunk=5#story5
5. Pic du jour II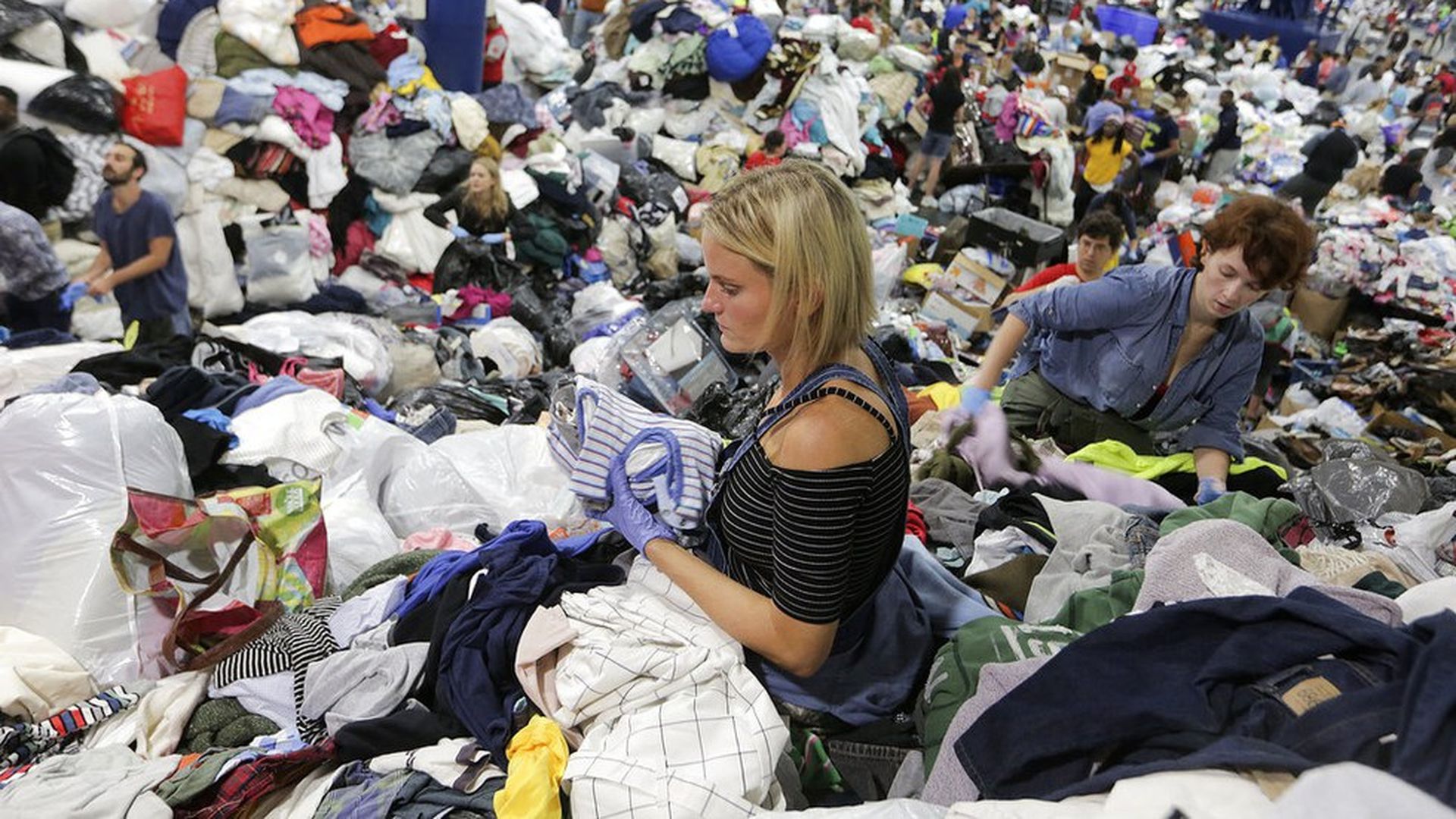 Kathryn Loder sorts donated clothes yesterday at downtown Houston's George R. Brown Convention Center, which has filled to nearly double its announced capacity of 5,000.
https://www.axios.com/newsletters/axios-am-225a062a-bd56-4e72-9abf-0838c0952ce0.html?chunk=6#story6
6. The collision of Washington and Wall Street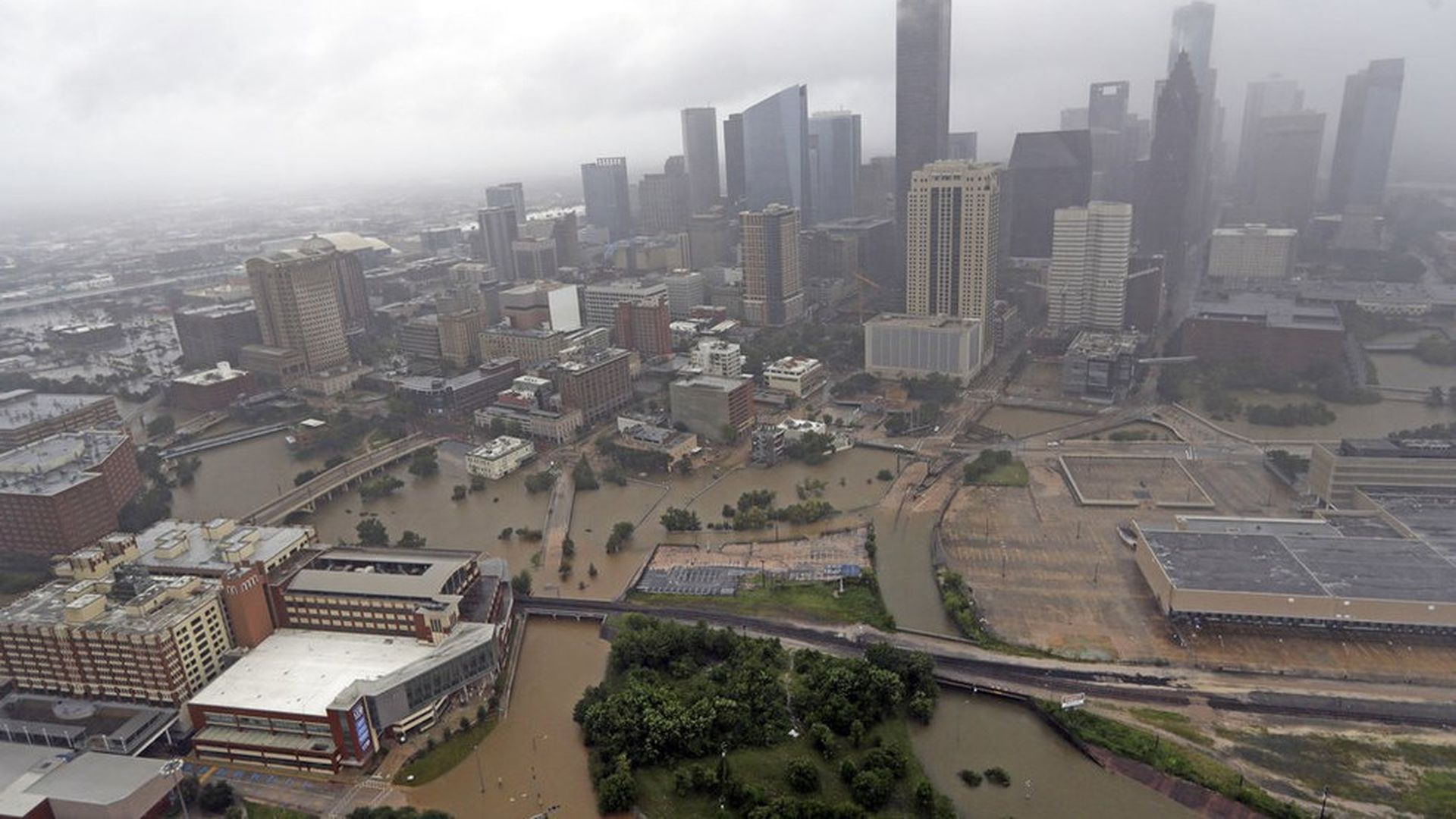 Citing the Harvey catastrophe, Goldman Sachs Economics Research lowers the "probability of a shutdown in early October [to] 35%, down from our prior view of 50% ... Allowing a partial government shutdown when federal relief efforts are underway would pose greater political risks than under normal circumstances, raising the probability that lawmakers will find a way to resolve disagreements."
CNBC's Jim Cramer says Trump's proposed tax overhaul could face delays once again as the administration and Congress focus on the hurricane's devastating impact: "If it's a Katrina-like event, it's all hands on deck."
A Hill aide disagrees about delay: "[L]egislatively, there won't be much hold-up getting them the resources they need, and ... the people working on that are different than the people working on tax reform."
https://www.axios.com/newsletters/axios-am-225a062a-bd56-4e72-9abf-0838c0952ce0.html?chunk=7#story7
7. The talk of tech
"Uber's board of directors [last] evening sent an email to company employees, saying that it voted unanimously to name current Expedia boss Dara Khosrowshahi as its next CEO," Axios' Dan Primack and Ina Fried report.
"Khosrowshahi is expected to be at Uber headquarters in San Francisco [today] for an all-hands meetings, where he will answer employee questions. He also is expected to soon spend time with Uber drivers."
Former CEO Travis Kalanick said he "couldn't be happier to pass the torch to such an inspiring leader."
https://www.axios.com/newsletters/axios-am-225a062a-bd56-4e72-9abf-0838c0952ce0.html?chunk=8#story8
8. Another target: Confederate school names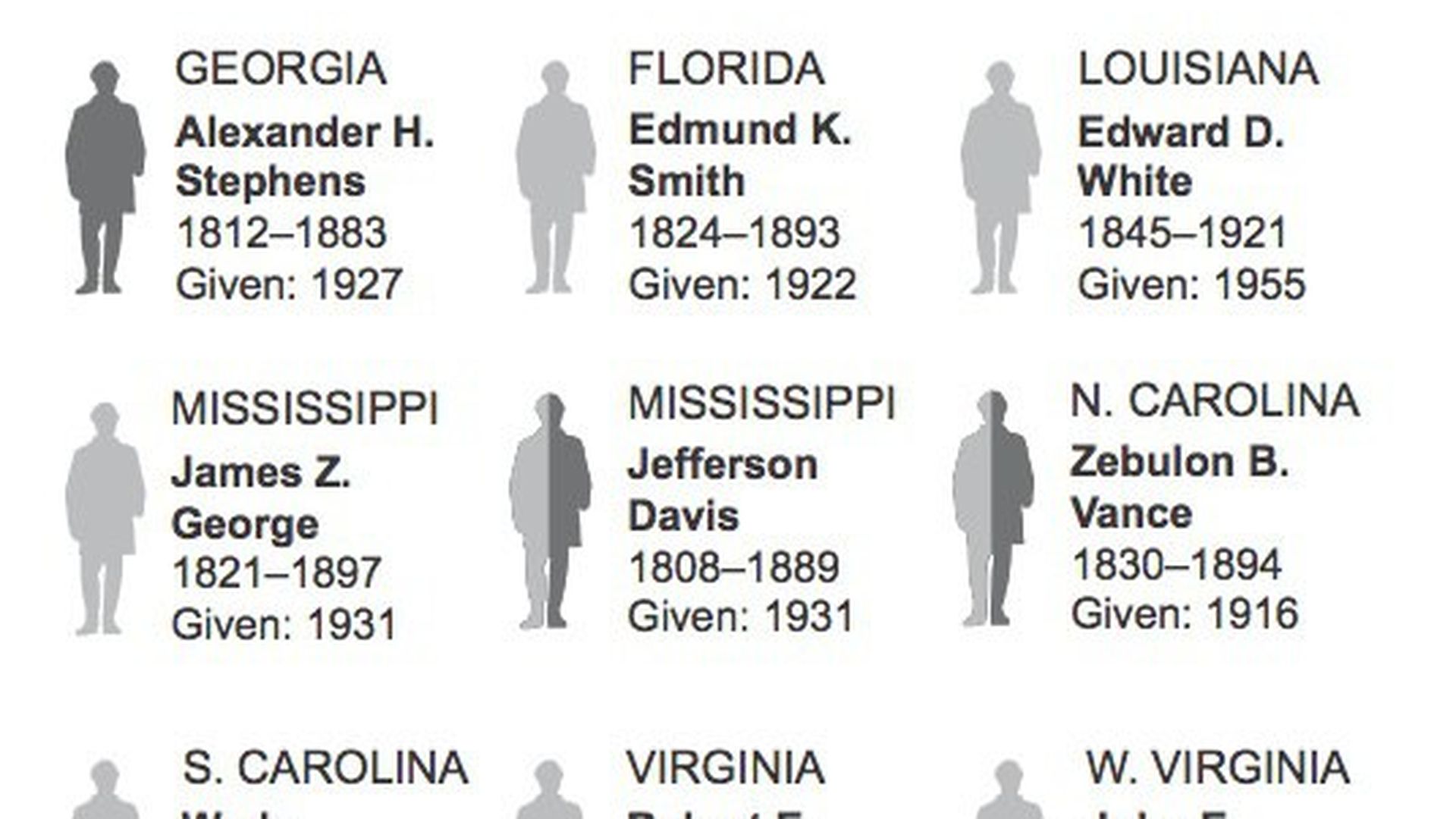 "With a new school year dawning, education officials are grappling with whether to remove the names, images and statues of Confederate figures from public schools — especially since some are now filled with students of color," per AP's Jesse Holland, who covers race and ethnicity:
"According to the Southern Poverty Law Center, there are at least 109 public schools named after Robert E. Lee, Jefferson Davis or other Confederate icons in the United States," mostly in the South.
"27 have student populations that are majority African-American, and 10 have African-American populations of over 90 percent."
"In Falls Church, Virginia, the school board [voted in July] to rename J.E.B. Stuart High School. Stuart was a slaveholding Confederate general."
"In Arlington, Virginia, Robert E. Lee's hometown, ... there has been some talk ... at Washington-Lee High School about possibly changing Robert E. Lee out of the school name to be replaced by his father, Revolutionary War Major-General Henry 'Light-Horse Harry' Lee, who also was a Virginia governor and congressman ... Or perhaps rededicating the school to an ideal and de-emphasizing the namesakes."
"In Montgomery, Alabama, the school board is looking at moving Lee's statue from the front of majority-black Robert E. Lee High School."
"Changing a school's name is not cheap. In Oklahoma City, ... it could be $50,000 or more to change signage, letterhead, business cards and more for each school."
https://www.axios.com/newsletters/axios-am-225a062a-bd56-4e72-9abf-0838c0952ce0.html?chunk=9#story9
9. Universe gossip: Colliding neutron stars detected

As part of Axios' popular Expert Voices, astrophysicist Paul Sutter (who calls himself "Agent to the Stars") dishes: "There are rumors within the astronomical community that LIGO, the super-advanced gravitational wave observatory, may have spotted the signature of two neutron stars colliding." Make the leap.
https://www.axios.com/newsletters/axios-am-225a062a-bd56-4e72-9abf-0838c0952ce0.html?chunk=10#story10
10. 1 fun thing: Real-life "Game of Thrones"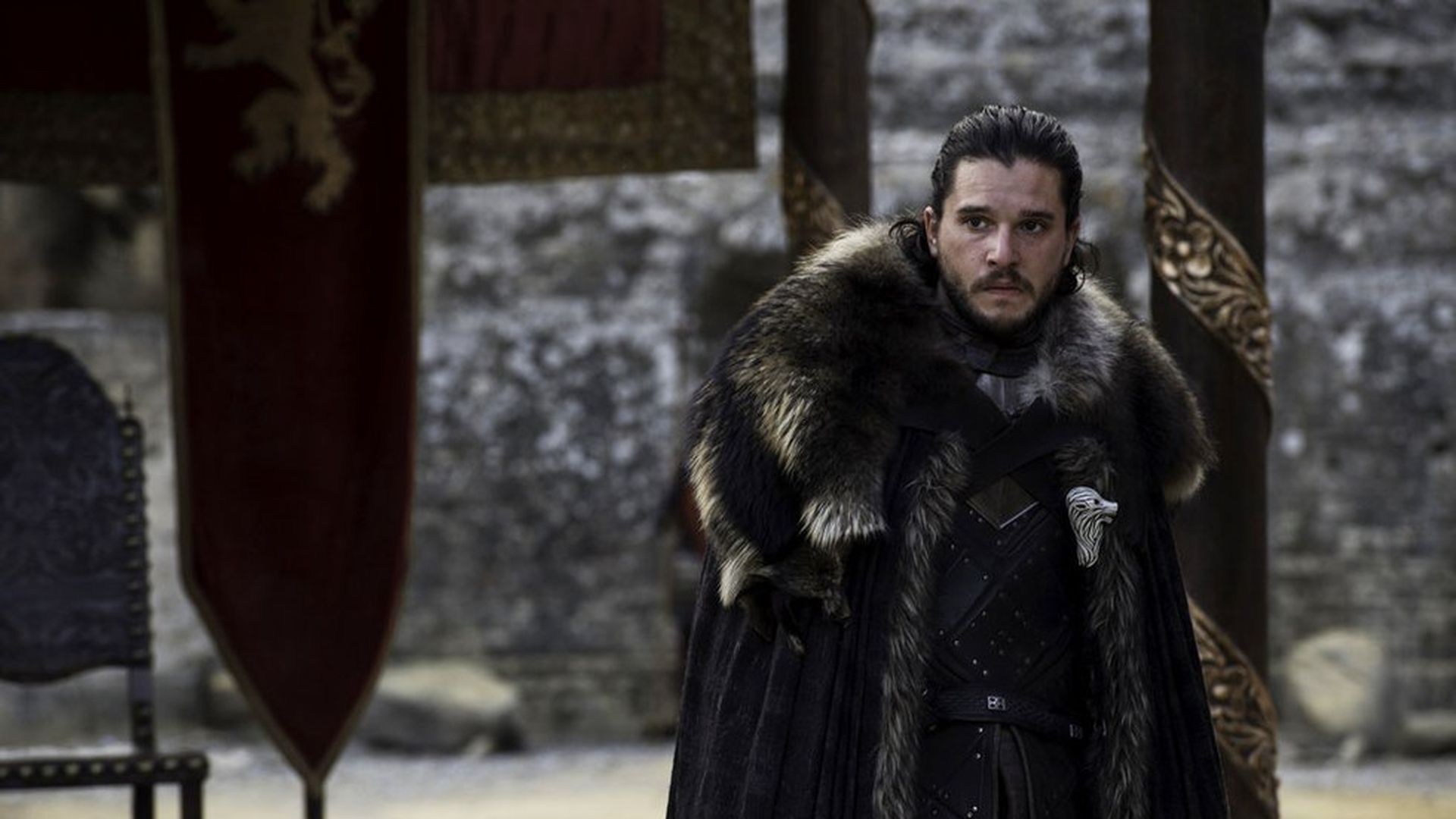 Possible reasons for stagnation in Westeros ... "Ice and fire: what Game of Thrones can teach us about power politics — Panelists at Washington's Cato Institute discussed what real-world lessons could be drawn from the complexities and ambiguities of the show's political feuds," by The Guardian's Paul Owen:
Ilya Somin of the Cato Institute: "Westeros does have several factors that economic theorists and historians point to as slowing down growth ... One is actually longstanding political unity. For hundreds or thousands of years the Targaryens dominated Westeros with a single unified state, and historically, competition between states, like in early modern Europe, for example, has been important to economic development."
"Referring to the cadre of stuffy, aged scholars in the show, he added: 'The institution of the maesters probably is a problem. They monopolise intellectual development and scientific thought.'"
Matt Yglesias of Vox: "Probably a huge amount of the savings and planning that exists is very narrowly focused on trying to preserve food for the winters ... It's hard to develop the kind of agricultural surpluses that would let you have cities and specialisation of labour when you not only need to grow enough food to feed people but you need to grow enough food to feed people through an unknown."