Axios AM
December 03, 2020
☕ Happy Thursday! Today's Smart Brevity™ count: 1,194 words ... 5½ minutes.
1 big thing: The free-money frenzy of 2021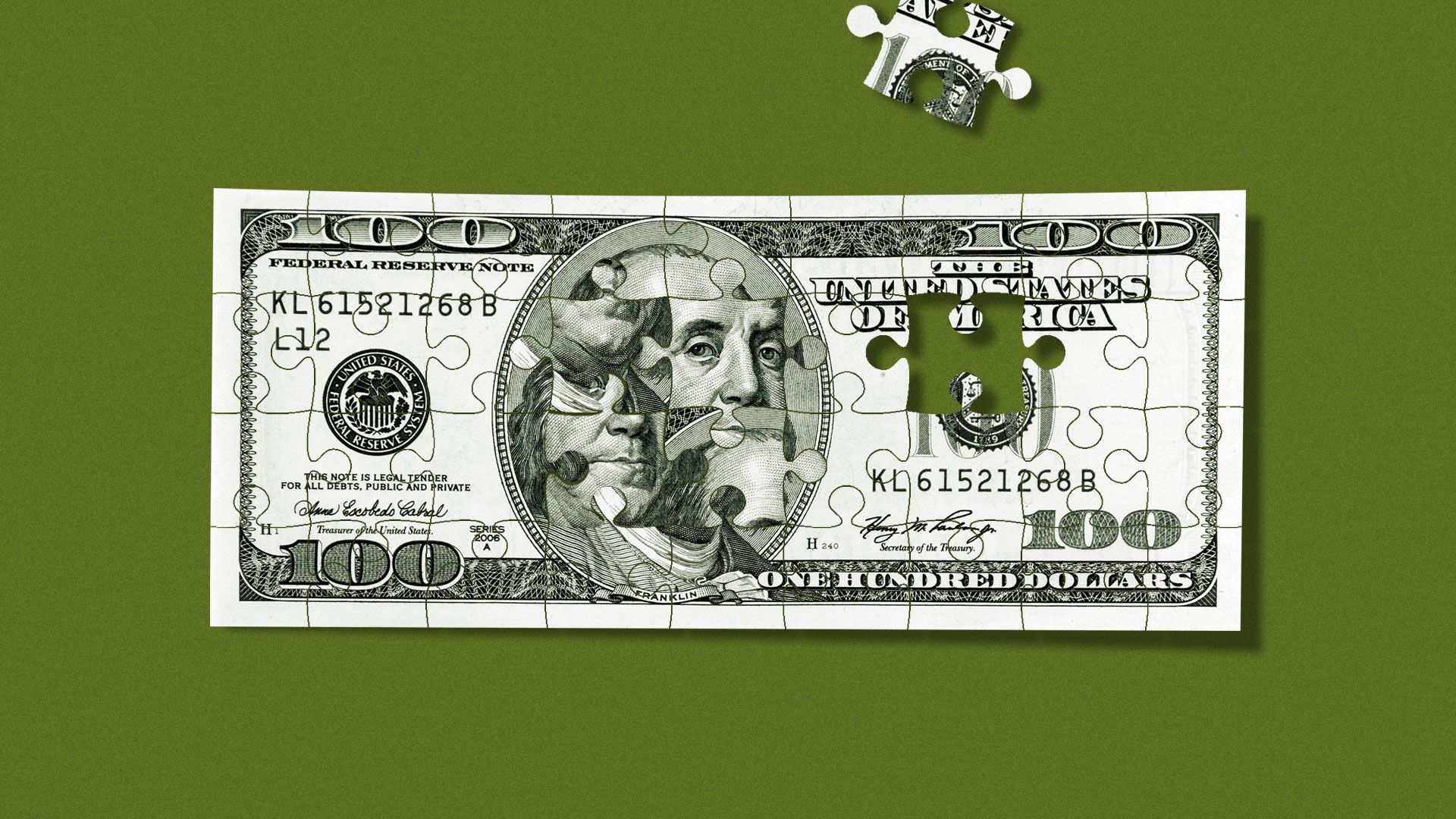 The current climate of free money — for everyone who already has money — will continue, or even grow, into 2021 and the new administration, Dion Rabouin writes in Axios Markets.
Why it matters: If you're a worker who isn't in the stock market and doesn't own a home, you're missing out. But if you're a CEO or on a board, or you own shares in a big company, you're doing great.
What's happening: The Fed-driven economy relies on the creation of trillions of dollars — literally out of thin air — that are used to purchase bonds and push money into a pandemic-ravaged economy that has long been dependent on free cash and is only growing more addicted.
However, most of the money gets stuck at the top — winding up in the accounts of large corporations and highly paid executives, while leaving behind small businesses and everyday Americans.
Stocks are hitting all-time highs, while millions remain out of work and on unemployment insurance. That's not a coincidence.
Companies' lean bottom lines (i.e., shortage of expensive workers) are a major reason investors are so bullish on equity prices.
Between the lines: It's a Goldilocks environment for stocks, but a bearish one for workers.
Because executive pay is largely determined by companies' stock prices, it's much more lucrative for top execs to buy back their stock than it is to hire more workers or invest in projects that require a larger workforce.
Watch this space: During his testimony before the House Financial Services Committee yesterday, Fed chair Jerome Powell assured Congress that the Fed would remain on its current policy path "well into the future."
2. 🇨🇳 Scoop: Administration plans dire China warning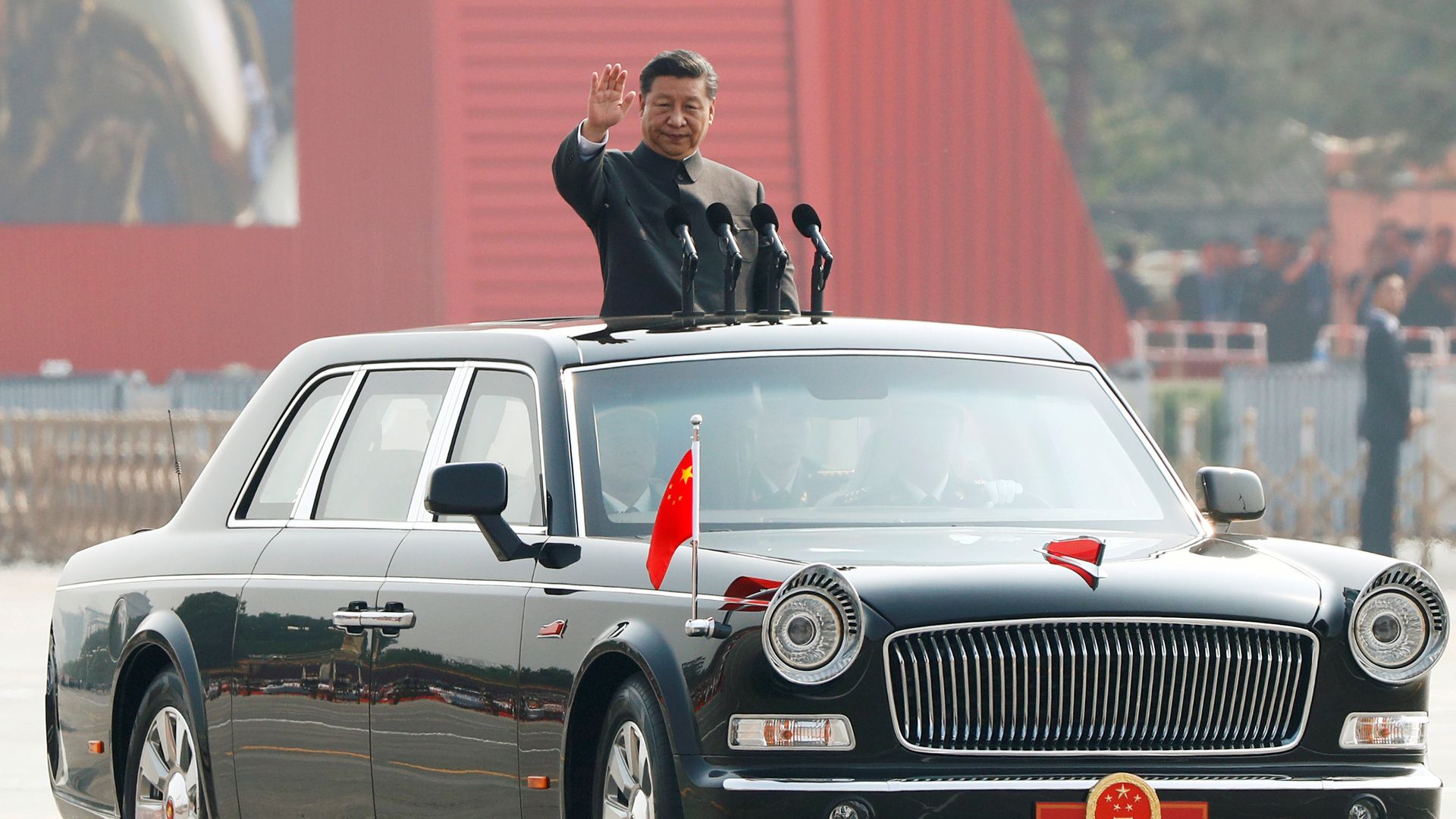 Director of National Intelligence John Ratcliffe today will publicly warn that China's threat to the U.S. is a defining issue of our time, a senior administration official tells me.
Why it matters: It's exceedingly rare for the head of the U.S. intelligence community to make public accusations about a rival power.
I'm told the DNI will make a series of public statements and appearances outlining intelligence that argues China is the greatest national security threat that America faces.
Between the lines: The P.R. blitz is one of the first major components of a broader, administration-wide effort to raise the alarm about China and to build consensus and awareness about China's intent to supplant the United States as the world's dominant power.
The role of the intelligence community is to warn the president and senior policymakers of threats. But such intelligence typically isn't discussed publicly — especially on the record, the administration official points out.
So, this is the person who sees more intelligence than anyone else in the U.S. government, who spends every waking hour prioritizing and categorizing threats. And he'll say that this one — China — rises far above the others.
Thought bubble from Bethany Allen-Ebrahimian, author of Axios China:
This shows that senior intelligence officials are worried that the Biden administration may pull in the reins on the Trump era's harder line against China.
This is a last big effort to try to persuade the American public that, regardless of your political leanings, China is a profound danger to U.S. interests and Western democracy.
3. Why Trump may still fire Barr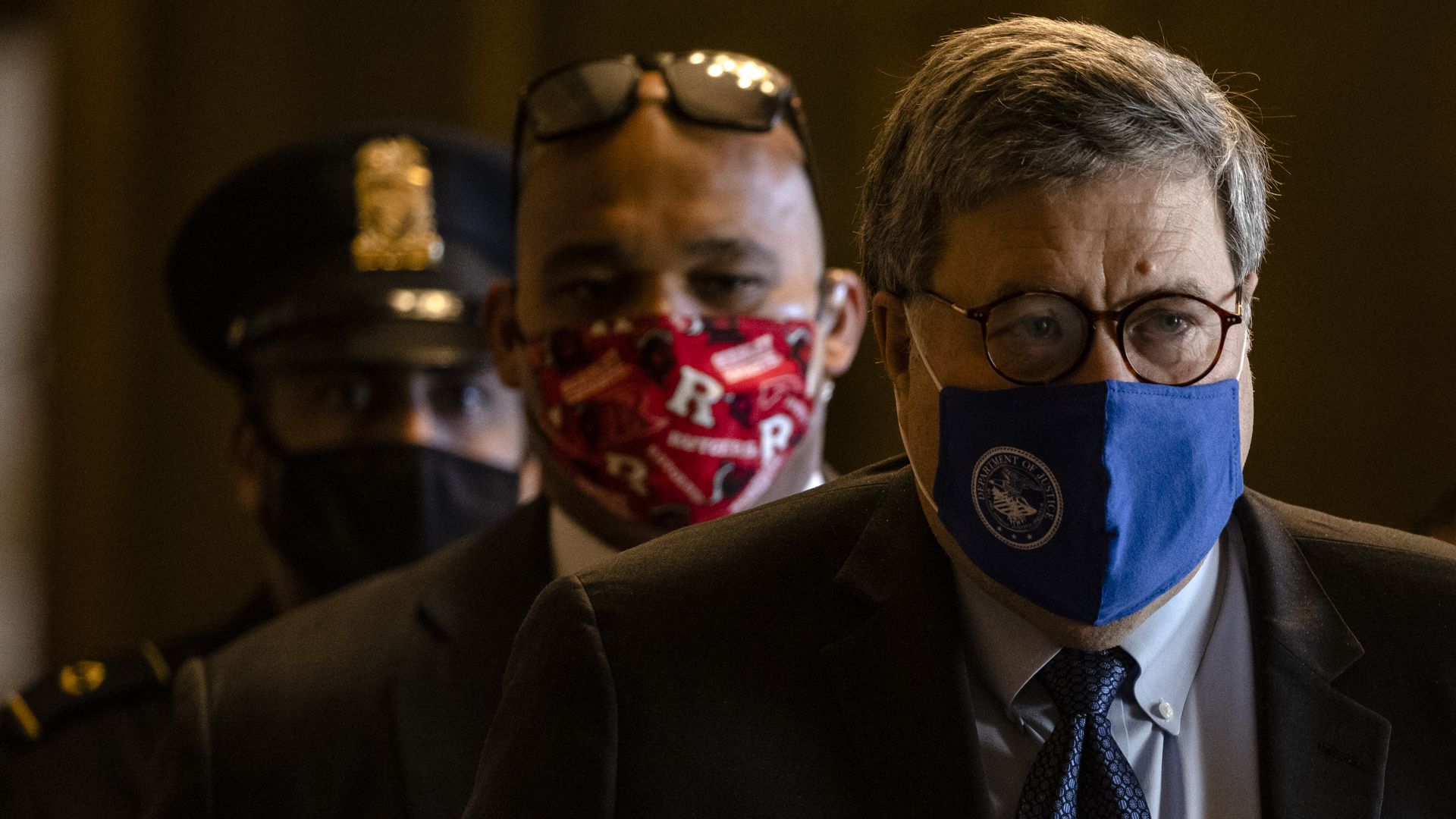 Attorney General Barr may be fired or resign, as President Trump seethes about Barr's statement this week that no widespread voter fraud has been found.
A source familiar with the president's thinking tells Axios that Trump remains frustrated with what he sees as the lack of a vigorous investigation into his election conspiracy theories.
That combines with what he perceives as the slow-walking of a report by special counsel John Durham into the 2016 investigation of Trump's campaign under the Obama administration.
Reality check ... One reason Trump might not follow through: It's not obvious which government employee would be willing to go further than Barr in satisfying what even some in Trump's inner orbit see as unreasonable demands.
It's not like he can pull in Rudy to run the Justice Department for six weeks.
4. COVID hospitalizations top 100,000 for first time
More than 100,000 Americans are now in the hospital with coronavirus infections — a new record, Axios' Sam Baker and Danielle Alberti report.
5. Biden sparks new hope for smart cities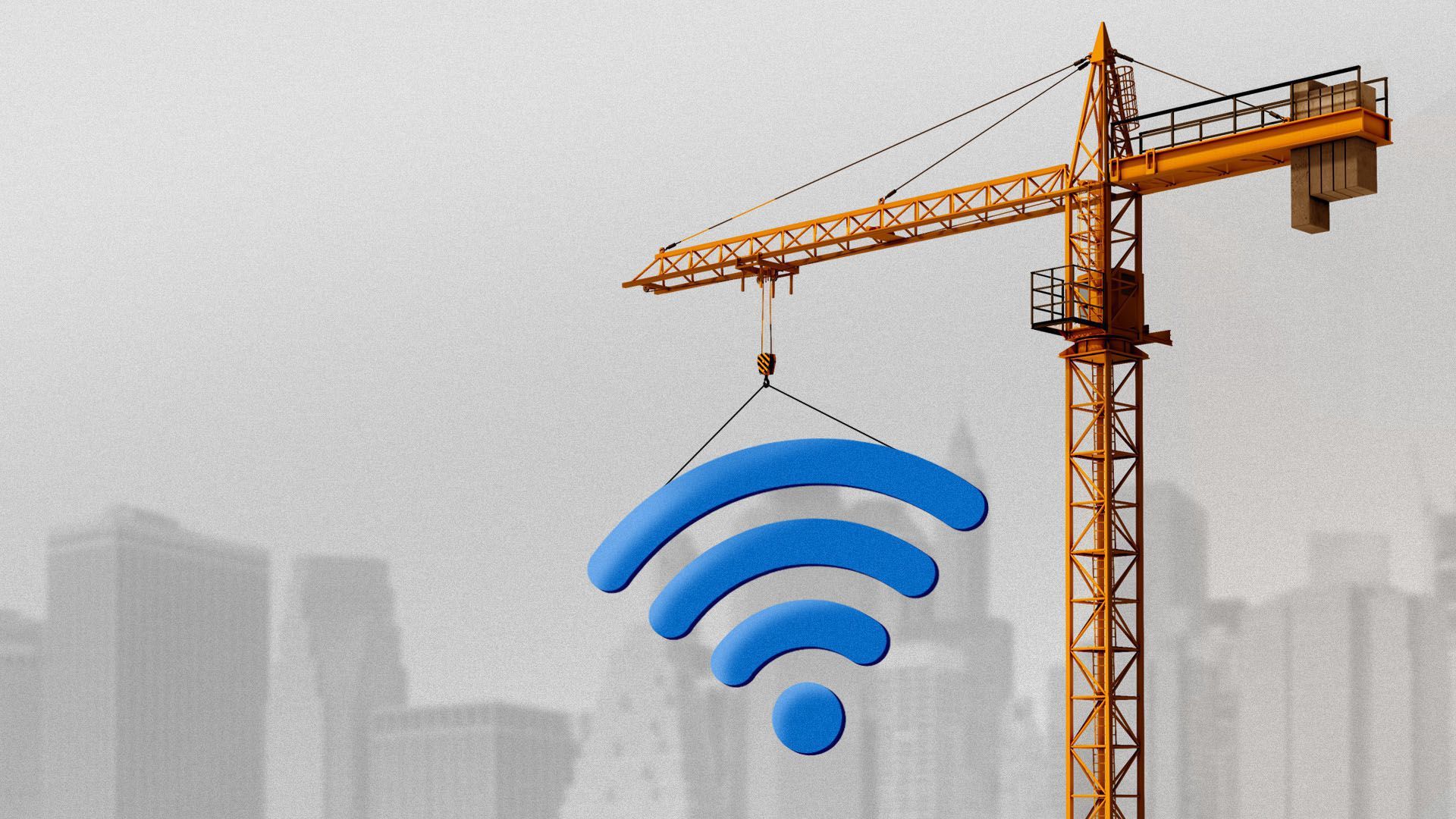 The Biden administration's Cabinet appointees are likely to be champions of bold futurism in urban planning, Axios Cities author Jennifer A. Kingson reports.
Why it matters: That could mean that smart infrastructure projects, like broadband deployment and digital city services, get fresh funding and momentum.
Mayors who pioneered smart technology in their own cities — like Rahm Emanuel of Chicago, Eric Garcetti of Los Angeles and Keisha Lance Bottoms of Atlanta — are top contenders to run the Department of Transportation.
Chattanooga Mayor Andy Berke tells Axios: "When he says 'build back better,' what city leaders hear is that he is going to help us implement many of the projects that we've been waiting to build for years."
6. Mayors fear long-lasting COVID effects
U.S. mayors tend to be an optimistic bunch. But a poll out today finds them unusually pessimistic about post-pandemic recovery, Jennifer A. Kingson writes.
In a survey of 130 mayors by Boston University's Initiative on Cities, 80% expect racial health disparities to widen.
An alarming number predict that schools, transit systems and small businesses will continue to suffer through 2021 and beyond.
7. Tech's race problem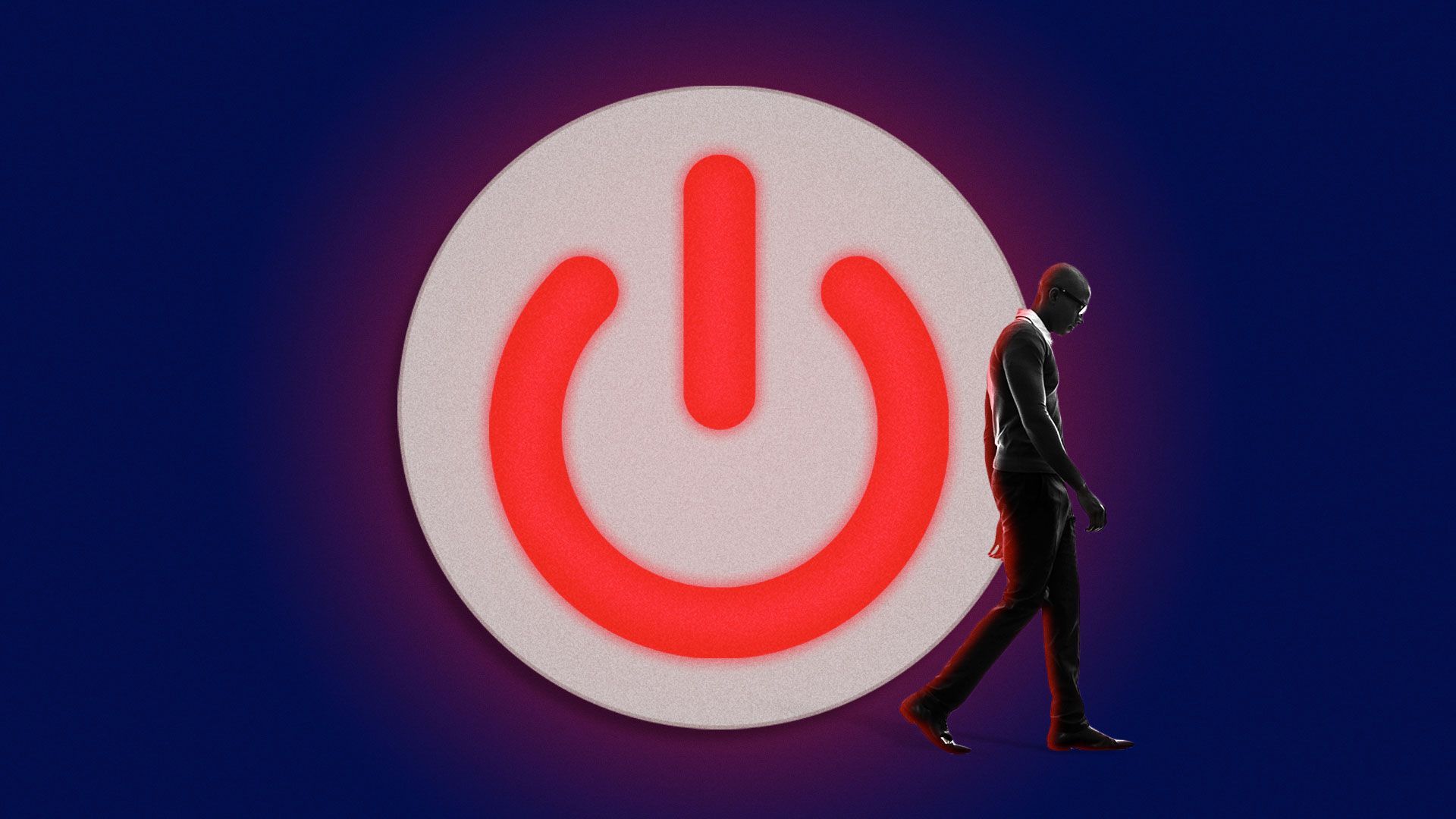 In tech, activists argue, decision-making power remains largely concentrated in the hands of white men, Ina Fried reports in Axios Login.
The result is an industry whose products and working conditions belie the industry rhetoric about changing the world for the better.
Why it matters: In this view, unless the tech industry finds a way to reform its power discrepancies, its fundamental inequalities won't change, even if the industry manages to improve its poor track record on diversity.
It's not enough to just "have the right people in the room," says Color of Change head Rashad Robinson.
A "rainbow oligarchy" is still an oligarchy, he adds.
8. 🍑 GOP's Georgia fear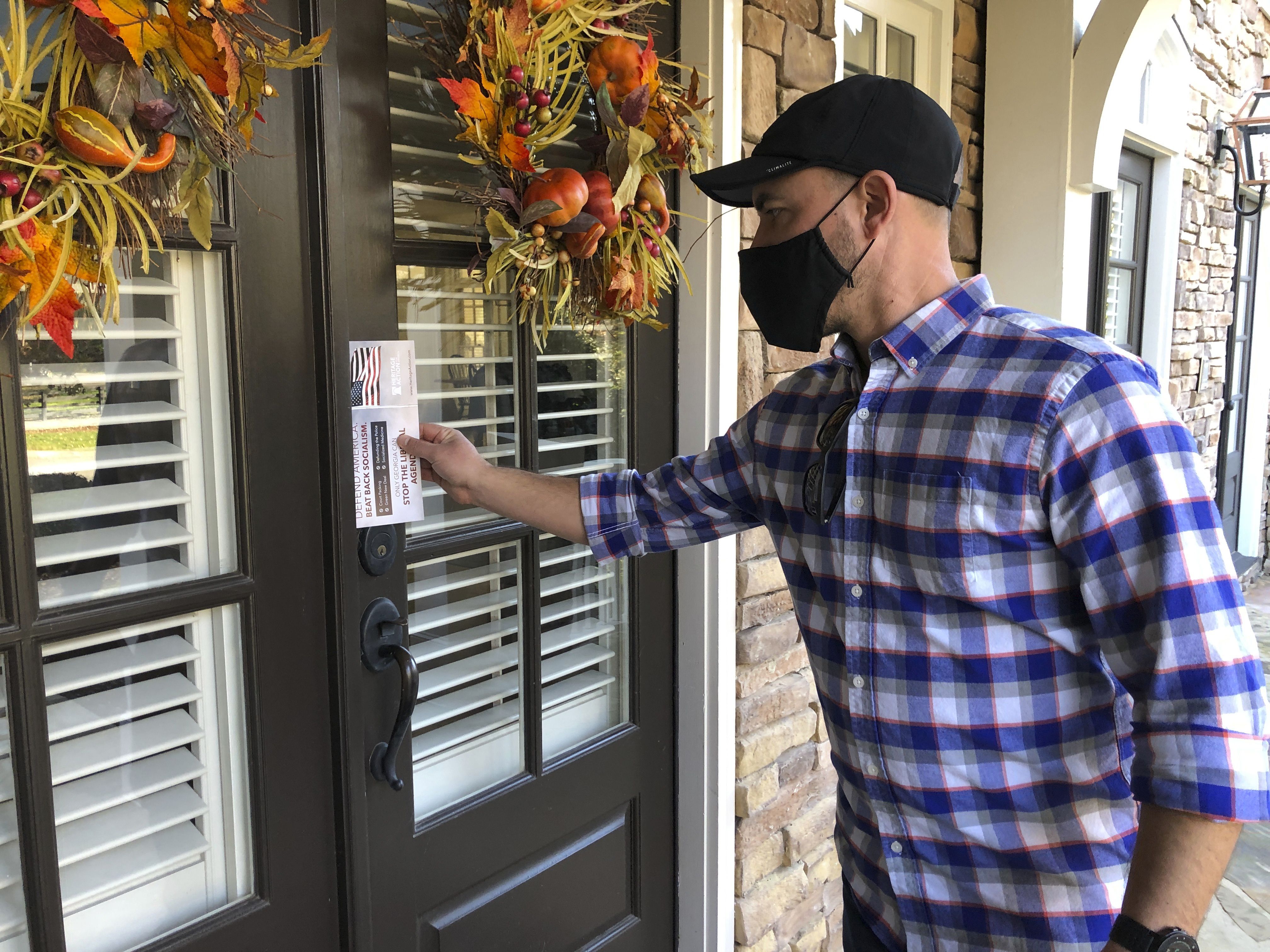 President Trump and other Republicans worry that the wild conspiracy tales spun by lawyers Sidney Powell and Lin Wood may cost the party Georgia's Senate runoffs on Jan. 5 — and thus control of the Senate, Jonathan Swan reports.
The two are telling Georgians not to vote for Republicans David Perdue and Kelly Loeffler because of a baseless and self-defeating theory: It's not worth voting because the Chinese Communist Party rigged the voting machines.
A source close to POTUS told Swan: "The president directly communicated to both Powell and Wood [yesterday] the importance of re-electing Perdue and Loeffler, and believes his traveling to and campaigning in Georgia this weekend will make clear what MAGA voters should be doing."
9. 🍿 Doug Band dumps on former boss Bill Clinton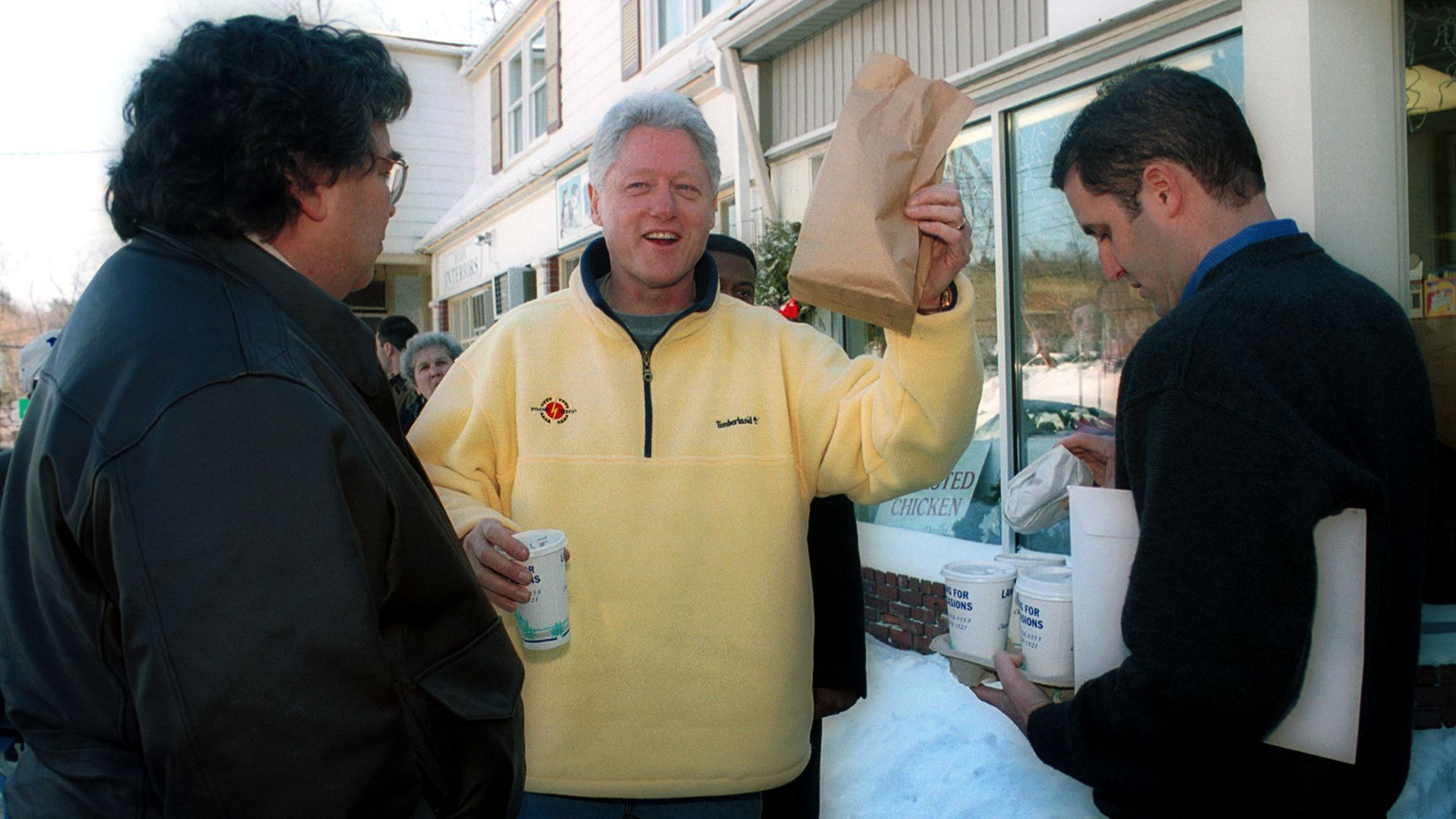 Multiple people probably texted you this story yesterday, but it's worth actually reading ... "Doug Band worked alongside Bill Clinton every day for nearly two decades," Gabe Sherman writes in Vanity Fair, "first as a body man and then as one of the primary architects of his lucrative and often-fraught post-presidency. Then came a seismic falling out":
"He just showed up and did what I told him to do," Band, president and co-founder of the CEO advisory firm Teneo, told Sherman during their months of conversations. "That was why it worked so well for a decade."
Sherman writes that Band voted for John McCain in 2008 and Mitt Romney in 2012, and wouldn't say who he voted for in 2016 and 2020.
A Clinton family spokesperson told Sherman: "No staffer has ever used their role to serve their interests as much as Doug Band."
10. 🥇 Remembering Rafer Johnson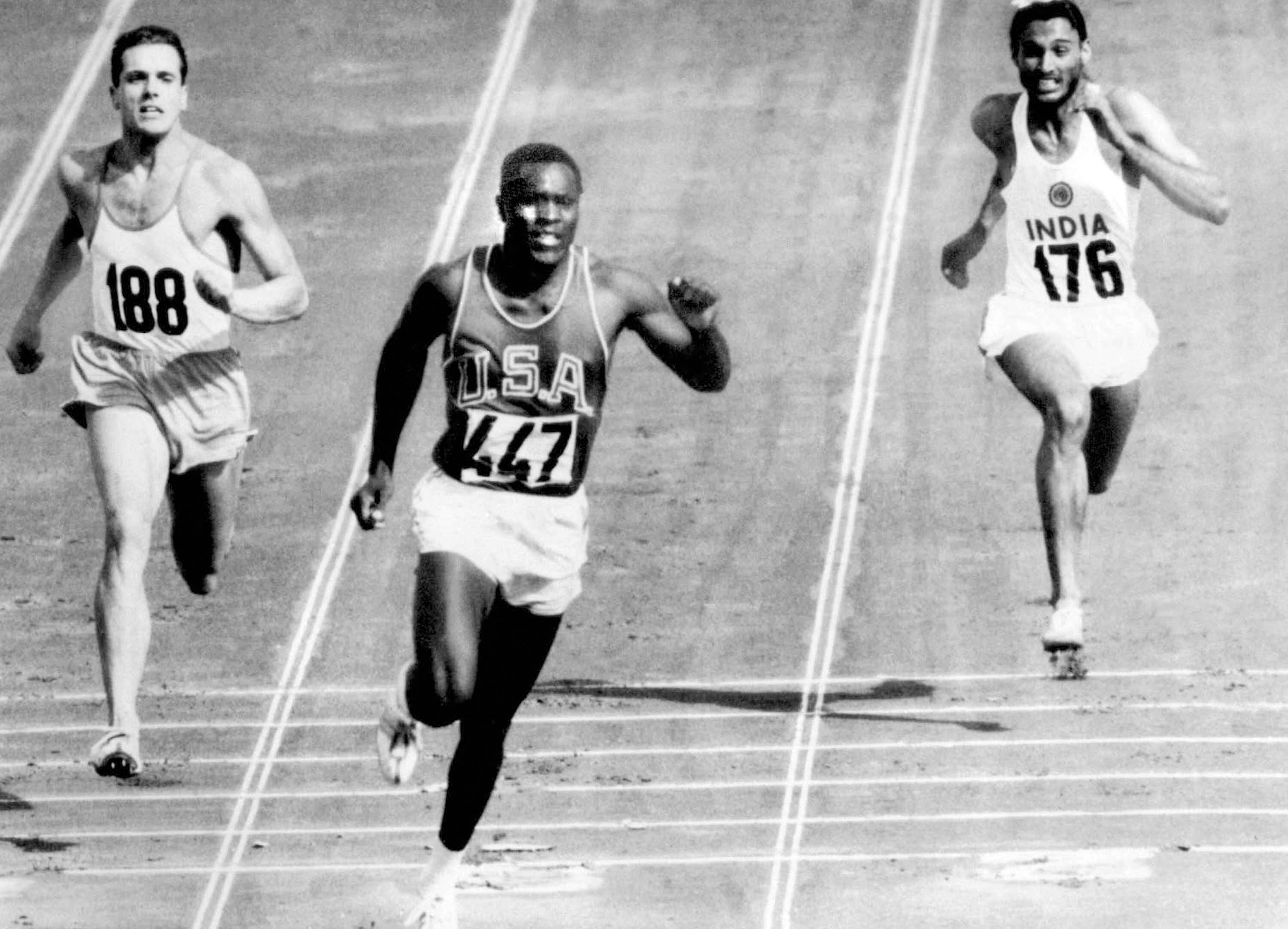 Rafer Johnson, who won the decathlon at the 1960 Rome Olympics and helped subdue Robert F. Kennedy's assassin in 1968, died in L.A. at 86, AP reports.
Johnson was among the world's greatest athletes from 1955 through his Olympic triumph in 1960, winning a national decathlon championship in 1956 and a silver medal at the Melbourne Olympics that same year.
He carried the U.S. flag at the 1960 Olympics, and lit the torch at Los Angeles Memorial Coliseum to open the 1984 Games.
Go deeper: L.A. Times, "Champion left legacy of golden moments."
📬 Thanks for starting your day with us. Please invite your friends to sign up for Axios AM/PM.