Axios AM
November 27, 2020
🚨 Breaking: An Iranian scientist who was the architect of the military's nuclear program was assassinated near Tehran today, Axios' Barak Ravid reports.
Israel, the prime suspect, didn't immediately comment.
🛒 Happy Friday! Hope this is your sanest Black Friday in years.
Thank you for the thoughtful notes yesterday about the reasons you depend on, trust and enjoy AM — what a great vitamin shot!
Today's Smart Brevity™ count: 912 words ... 3½ minutes.
1 big thing: Cold December as safety nets expire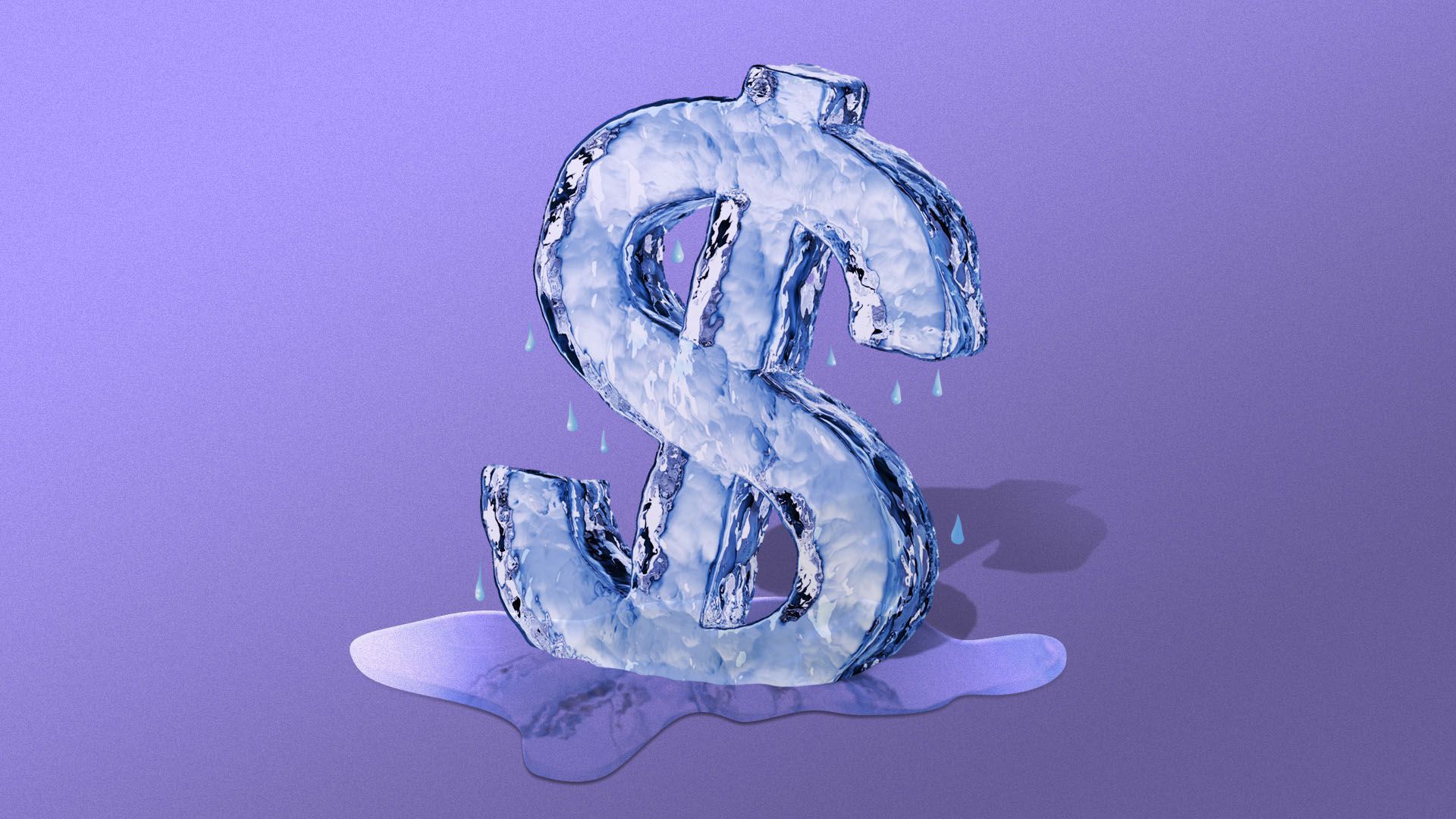 One-third of Americans in the weekly Census Household Survey say it's hard to afford basic expenses — including food, rent/mortgage and student loans, markets reporter Courtenay Brown writes.
Why it matters: Safety nets will be yanked for millions of economically vulnerable Americans in December.
What's happening: In a huge Washington fail, several major relief programs are expiring just as the recovery becomes more fragile than it's been in months.
When economic support measures were created, lawmakers thought the pandemic would be under control by now.
Now that the deadlines are approaching, the virus is worse than ever — and Congress looks unlikely to re-up the support measures.
Programs set to vanish next month:
Unemployment: Over 13 million Americans are relying on weekly unemployment checks through two programs that are weeks away from expiration.
Housing: After Dec. 31, homeowners can't request penalty-free forbearance for federally-backed mortgage payments. The measure also stopped mortgage lenders from starting a foreclosure process.
Rent: The CDC order that halted evictions expires next month, too.
Student loans: The CARES Act paused payments on government-backed student loans without interest.
State aid: Whatever isn't expended of the $139 billion allocated to states in the CARES Act will disappear at the end of the year.
2. 🏐 Olympics plan spring test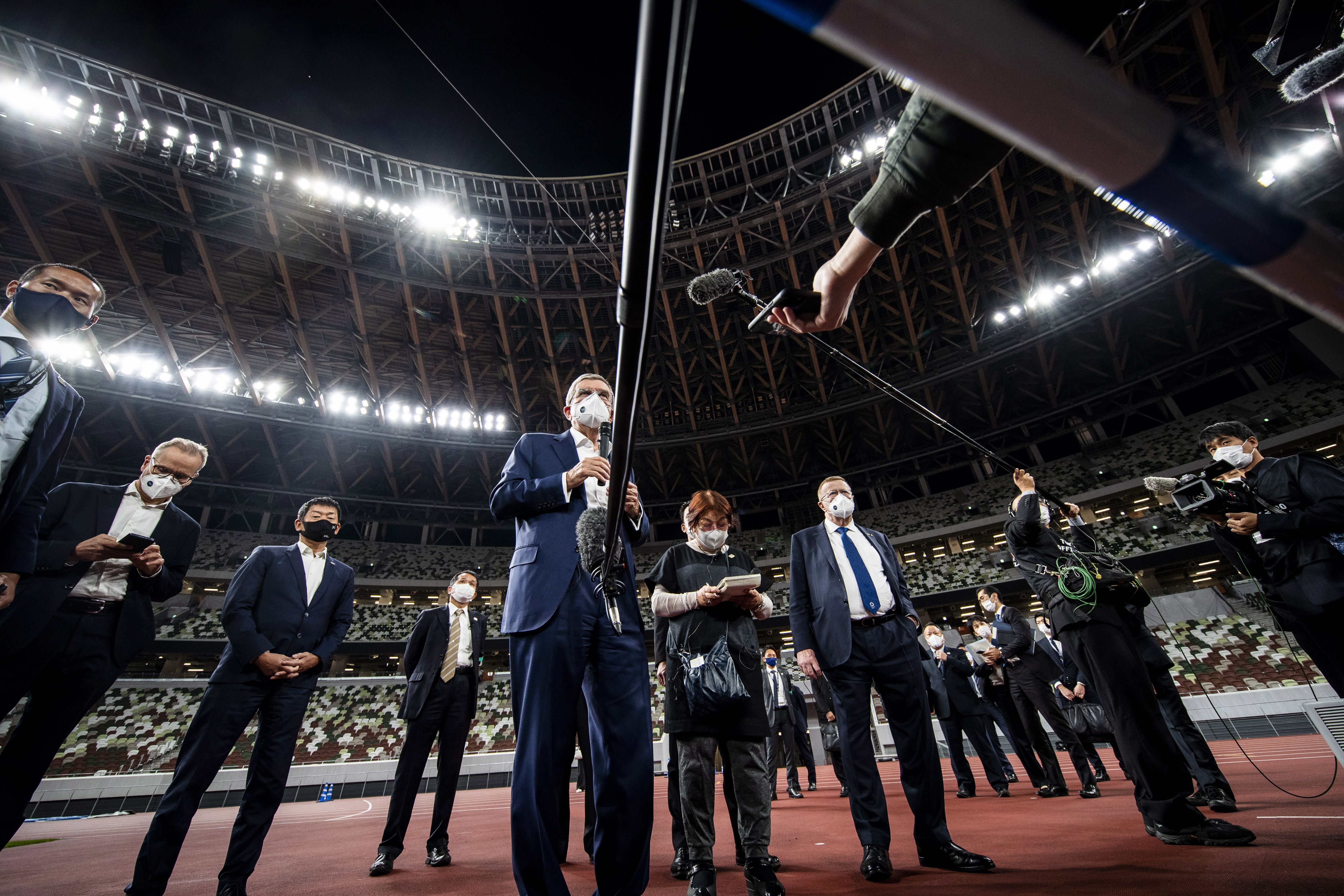 It seems hard to believe that 238 days from now — on July 23 — the Summer Olympics will open in Tokyo. But that's still the plan, after the games were postponed a year because of the pandemic:
The Tokyo organizing committee today announced a series of 18 test events (some for operations), to begin in March and run into May, AP reports.
Why it matters: Games officials say a full complement of 11,000 athletes and 4,400 Paralympic athletes will be allowed into Japan, along with tens of thousands of judges, VIPs, sponsors, media and broadcasters.
At least four of the test events will involve athletes from abroad, including tests in swimming, gymnastics, diving and volleyball.
Hidemasa Nakamura, the games delivery officer, said none of the test events will allow fans from abroad, although some events will permit an unspecified number of fans from Japan.
IOC President Thomas Bach said athletes won't be required to take a vaccine. He said young Olympic athletes were not a priority ahead of millions of health care workers, the elderly and other vulnerable populations.
The games plan social distancing, masks and near-quarantine conditions in the Athletes Village.
3. 📦 Amazon's amazing hiring spree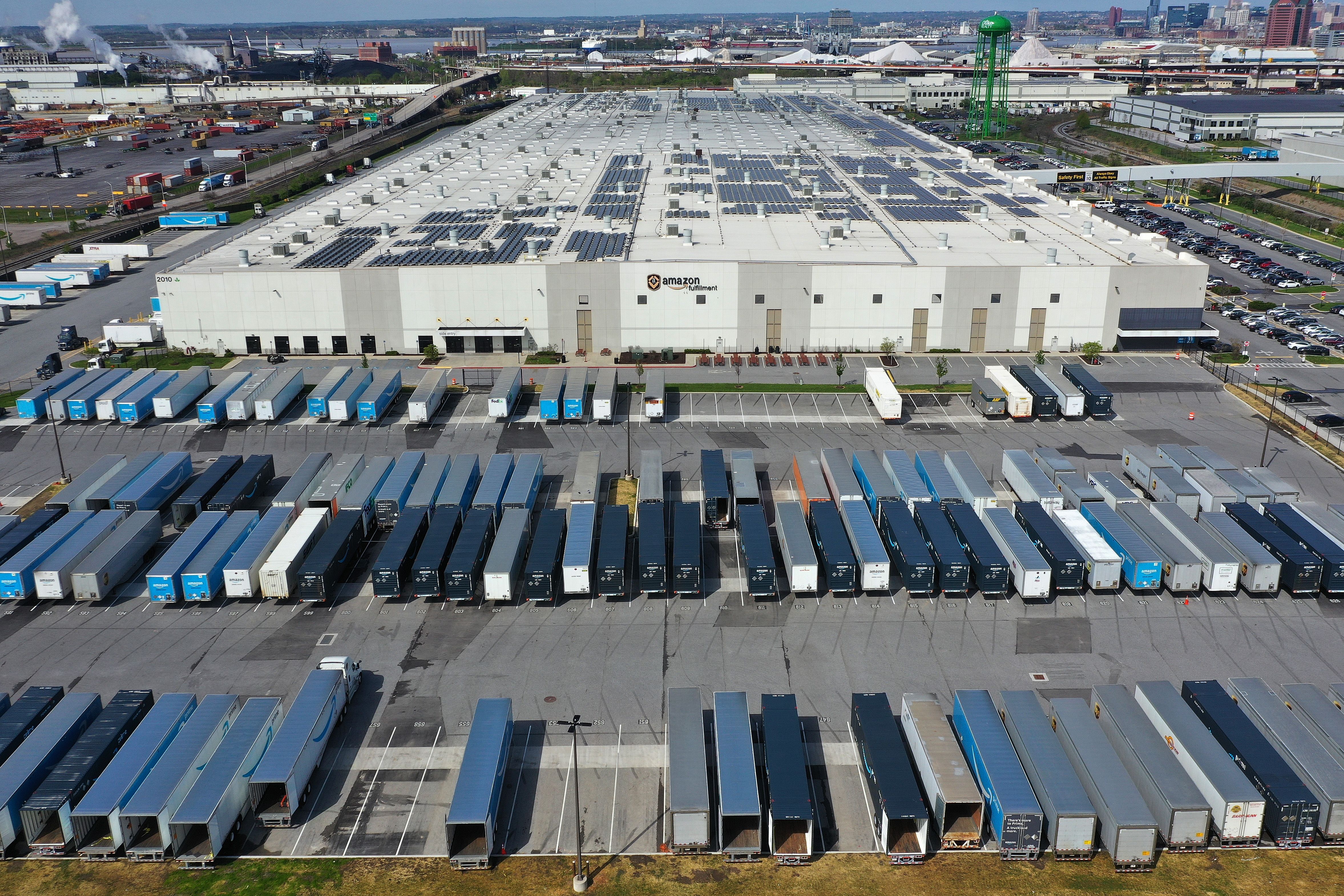 "Amazon added 427,300 employees between January and October, pushing its workforce to more than 1.2 million people globally, up more than 50 percent from a year ago," the N.Y. Times' Karen Weise reports from Seattle (subscription).
Amazon vacuums up "an average of 1,400 new workers a day."
"Its number of workers now approaches the entire population of Dallas."
Why it matters: The "extraordinary hiring binge" solidifies Amazon's "power as online shopping becomes more entrenched."
4. Pic du jour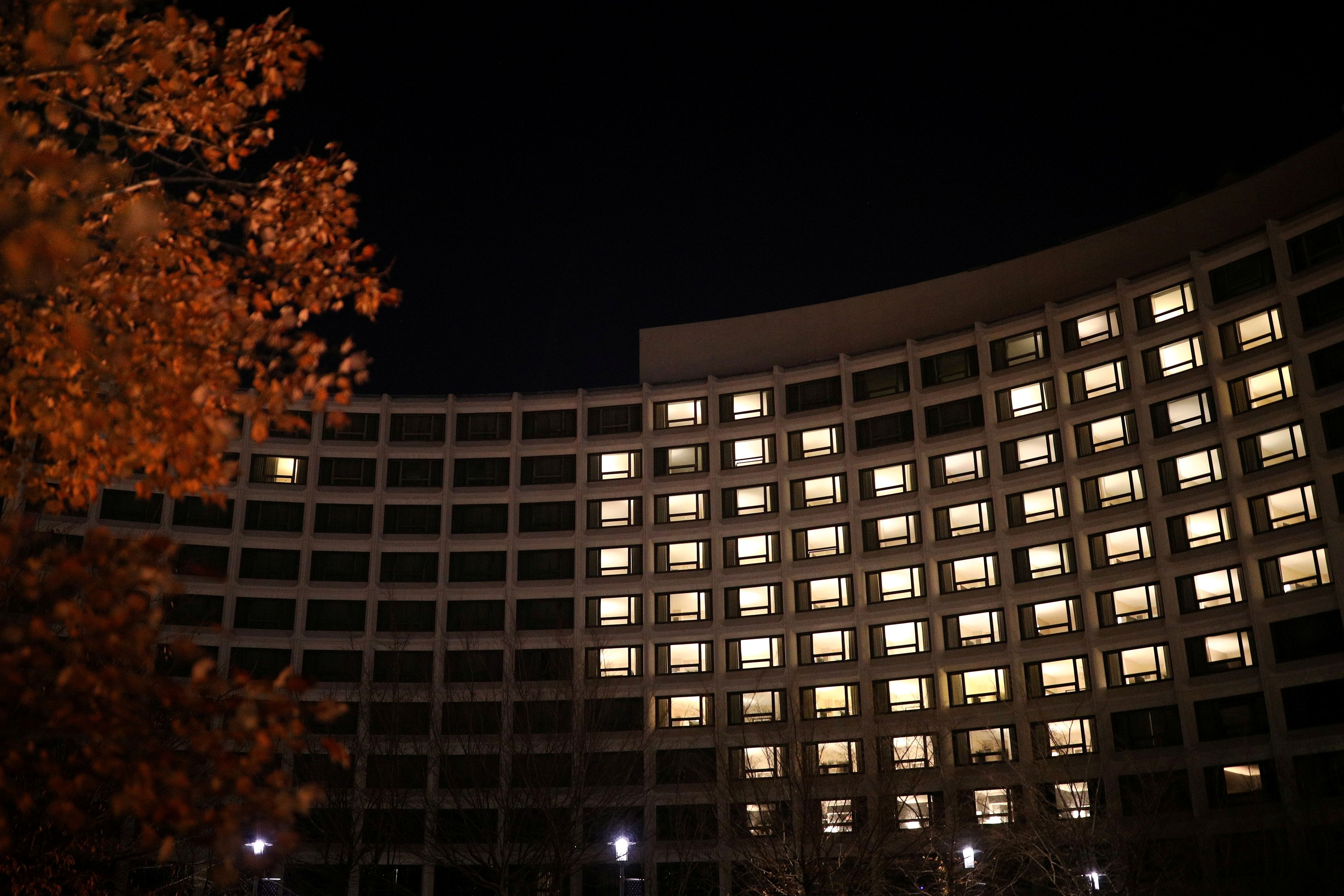 Hotel rooms were lit in the shape of a heart at the Washington Hilton on Thanksgiving night.
5. The Trump court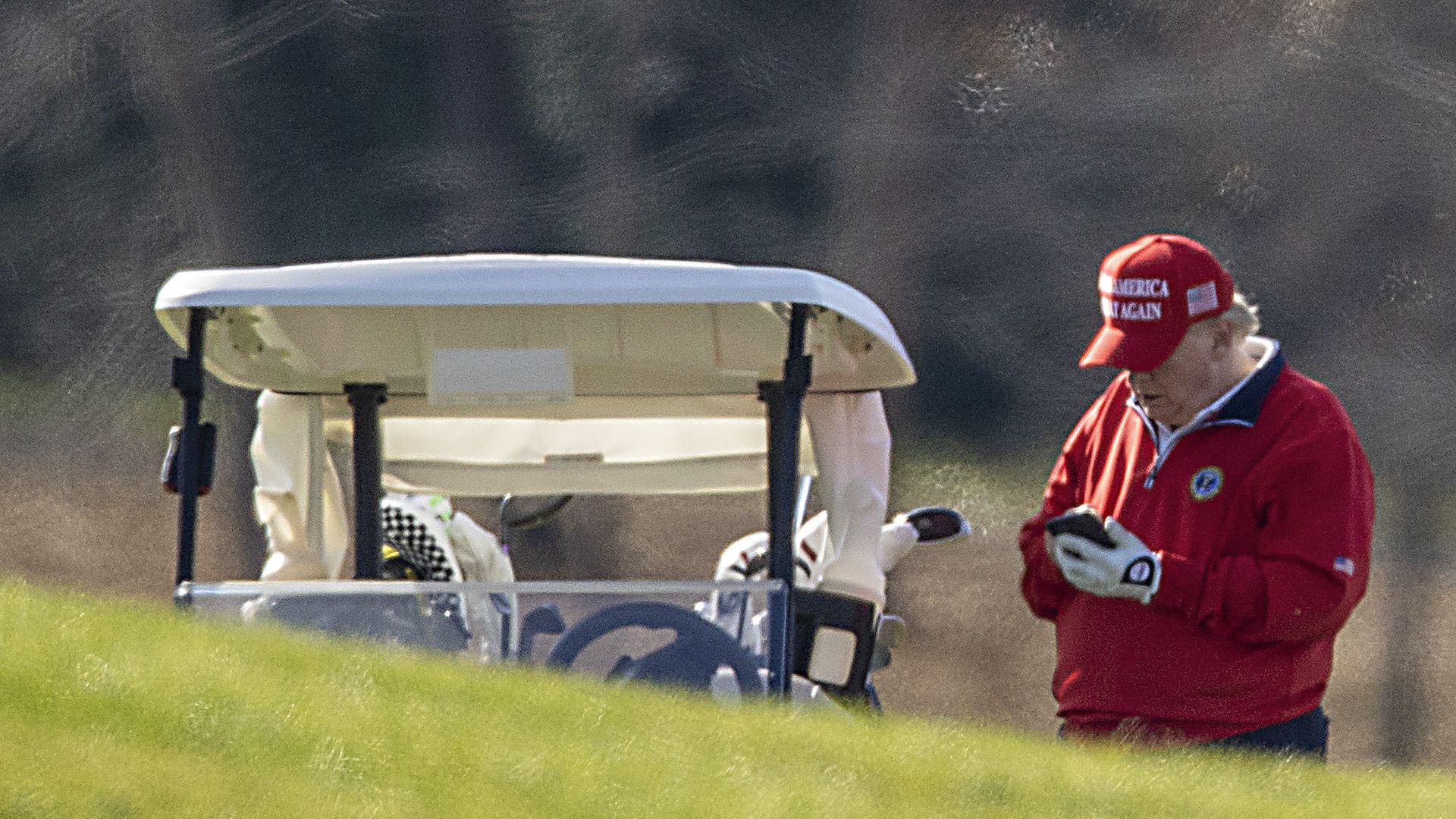 With a Thanksgiving Eve ruling, Justice Amy Coney Barrett "dealt the chief justice a body blow," the N.Y. Times' Adam Liptak writes (subscription):
She shoved "the chief justice into dissent with the court's three remaining liberals" when she cast the decisive vote in a 5-4 ruling that rejected New York Gov. Andrew Cuomo's virus-driven restrictions on religious services.
All three of President Trump's nominees — Justices Barrett, Neil Gorsuch and Brett Kavanaugh — were in the majority on the virus ruling, Bob Barnes writes in the WashPost:
That was the first evidence that Chief Justice Roberts "may no longer play the pivotal role he occupied over the past couple of years."
"He had been at the center of the court, with four consistently more conservative justices and four more liberal ones."
6. Dems' Senate sinkholes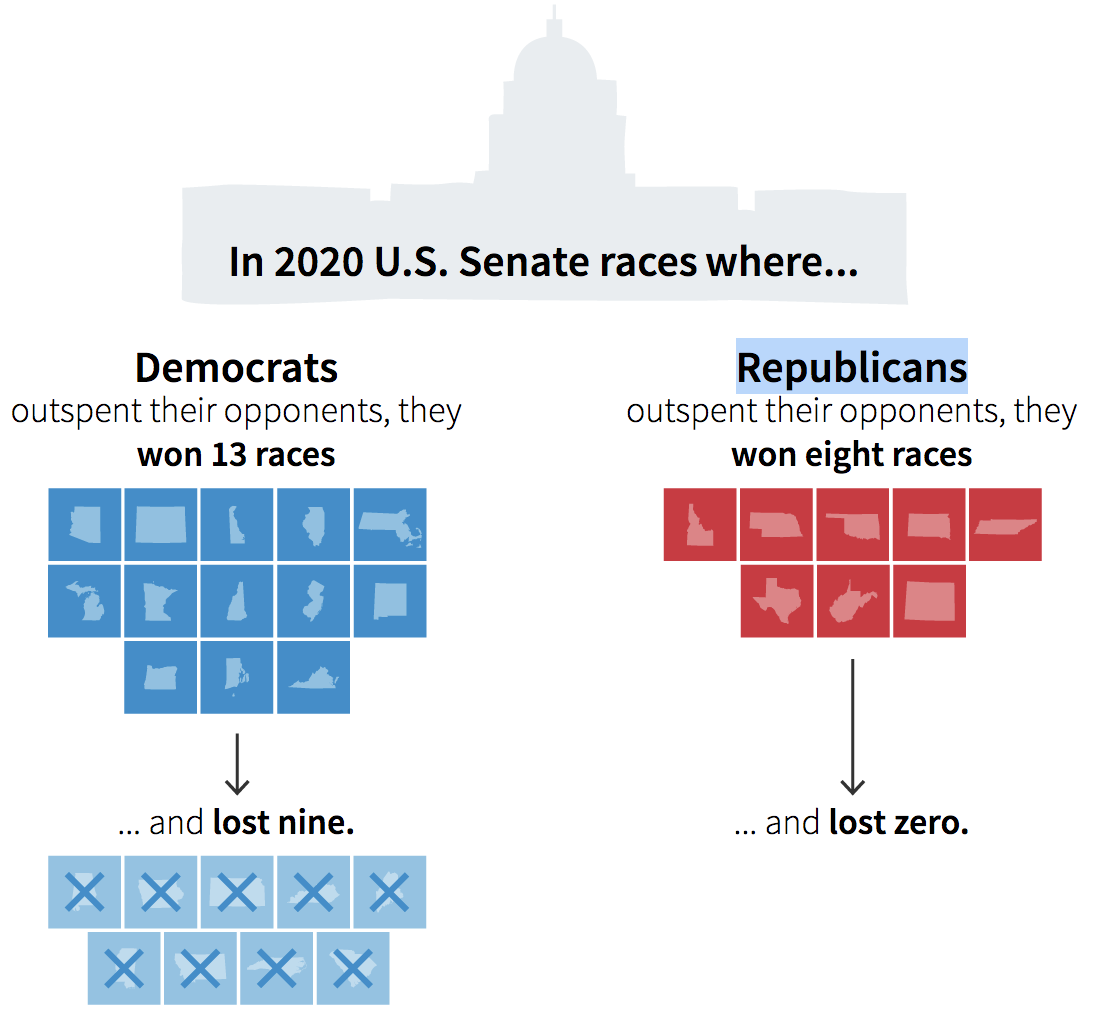 Democrats spent hundreds of millions of dollars on Senate races they wound up losing, Reuters reports.
Dems outspent Republicans on November Senate races by $280 million — 64% more than GOP candidates' total spending. Yet they failed to win control, which will be decided Jan. 5 with a pair of Georgia runoffs.

In South Carolina, Jaime Harrison (D) shattered fundraising records for a U.S. Senate race but lost to Sen. Lindsey Graham (R) by 10 points.
In Kentucky, Amy McGrath (D) outspent Senate Majority Leader Mitch McConnell but lost by 20 points — Dems' biggest loss in the race since '02.
7. Microsoft = target of Salesforce + Slack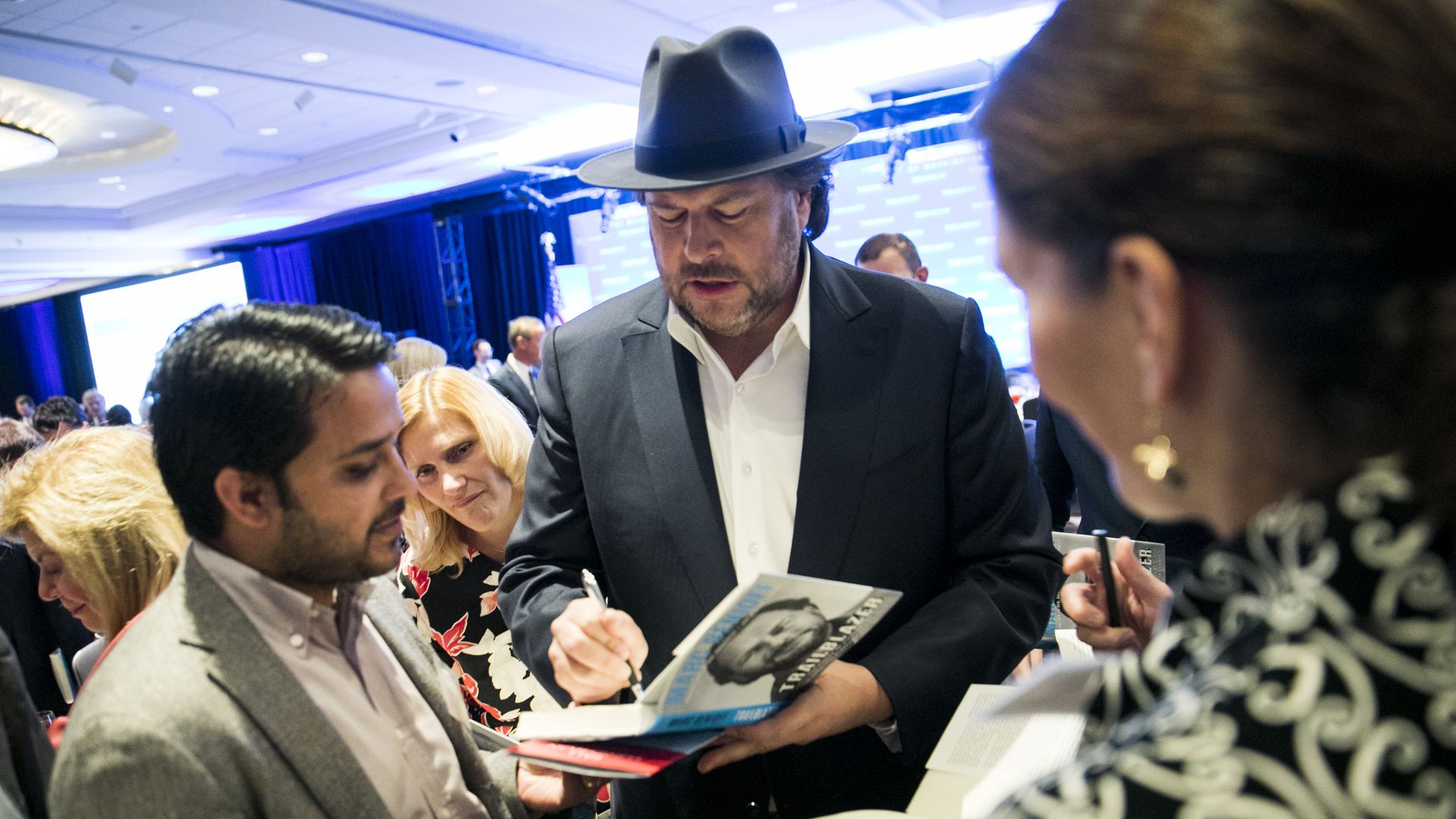 Salesforce CEO Marc Benioff's bid for Slack — which is valued at $17 billion and would be his biggest acquisition yet — heats up his longtime rivalry with Microsoft, The Wall Street Journal's Aaron Tilley writes (subscription).
Microsoft, which once tried to acquire Slack (and Salesforce), in 2016 launched its own workplace collaboration tool, Teams.
Slack would extend "the footprint of what Salesforce goes after," said Jefferies analyst Brent Thill. "Not everyone uses a sales system, but everyone can use collaboration. The beauty of Slack and Teams is that it touches everything inside enterprises."
Reality check: "Microsoft's market valuation tops $1.6 trillion, about six times that of Slack and Salesforce combined."
8. Hot for the holidays: Adult toys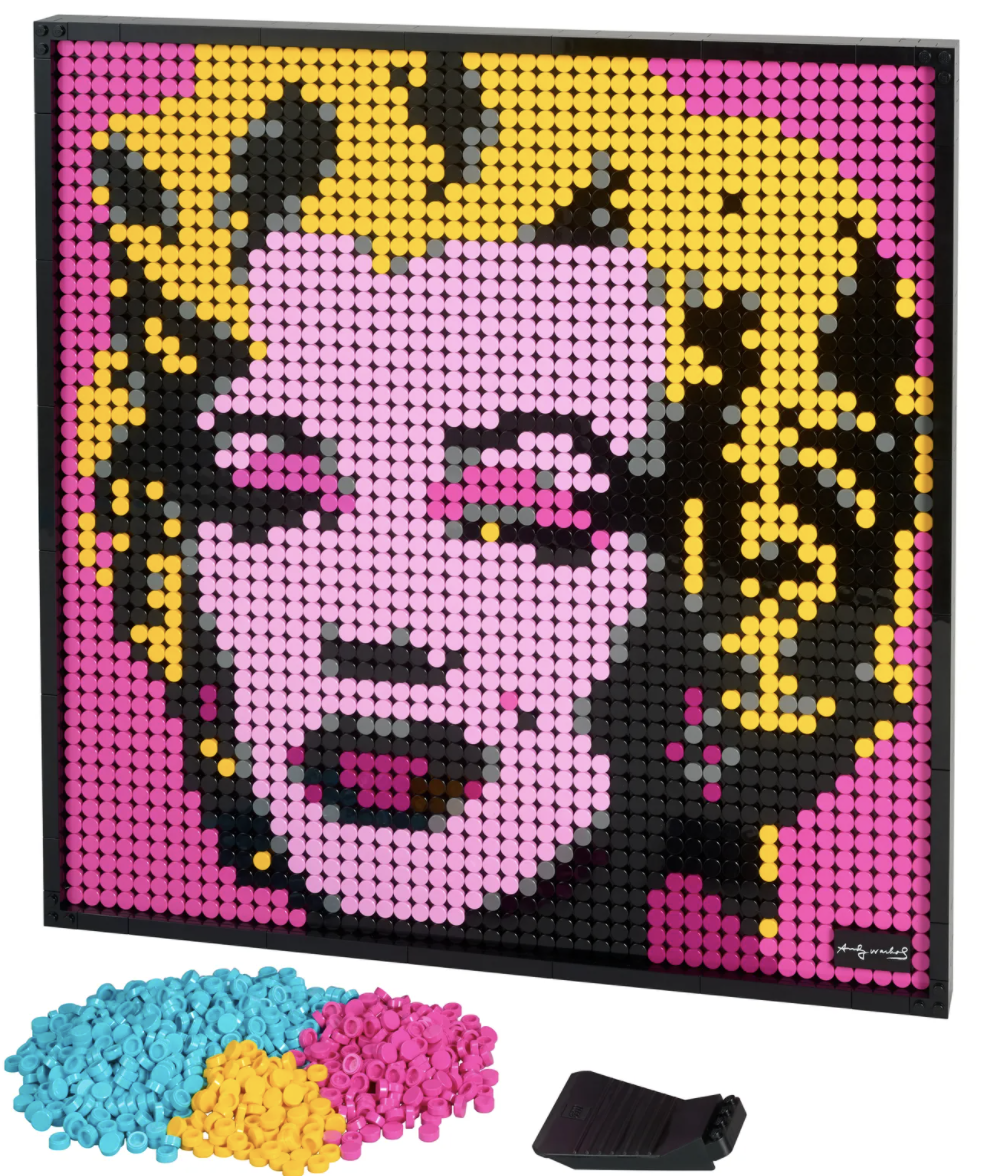 Toy companies are targeting stuck-at-home adults:
Play-Doh "Grown Up Scents" include "Overpriced Latte," "Spa Day" and "Lord of the Lawn."
A Lego set (3,341 pieces, $119.99) builds into a hangable version of Andy Warhol's 1967 portrait of Marilyn Monroe.
To cater to new pandemic pet owners, Petco is selling matching pajamas for dogs and humans, with snowflakes and Christmas trees, per AP.
Chewy inscribes pet names on bandanas, bowls and beds.
📬 Thanks for starting Black Friday with us. Please invite your friends to sign up for Axios AM/PM.