Axios AM
October 15, 2021
Happy Friday. Smart Brevity™ count: 1,192 words ... 4½ minutes. Edited by Zachary Basu.
🪖 At 12:30 p.m. ET today, join Axios' Margaret Talev and Bryan Walsh for a virtual event on advanced tech in defense. Guests include Sen. Mark Kelly (D-Ariz.) and Palantir global defense lead Doug Philippone. Register.
1 big thing: Coming vacation spike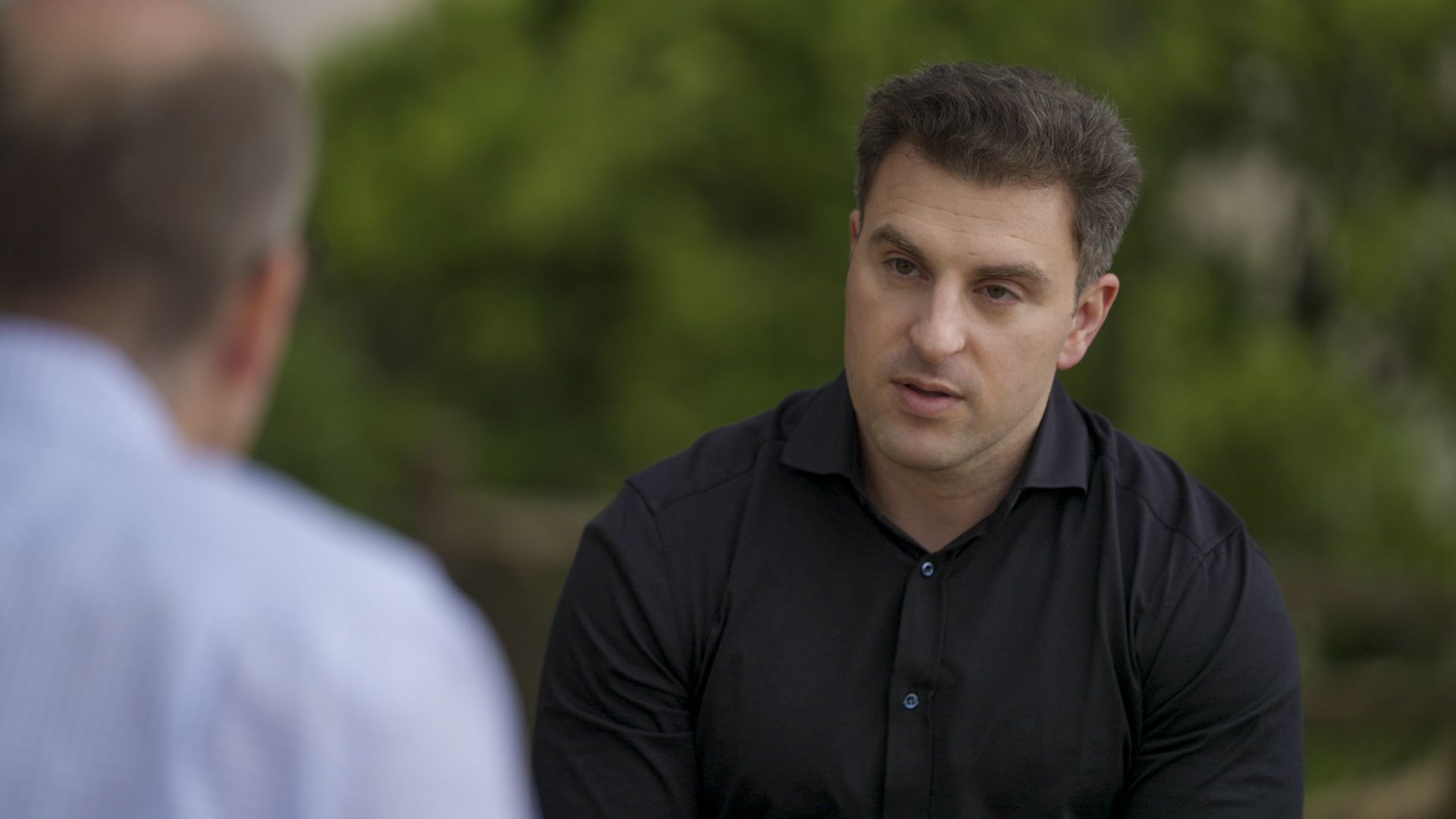 Airbnb CEO Brian Chesky foresees a travel spike at year's end as workers cash in a flood of use-it-or-lose-it paid time off.
"We're going to be entering ... a new golden age of travel, where suddenly people ... have a record accrual of PTO and they've been landlocked," Chesky told me during a wide-ranging interview for "Axios on HBO."
Chesky shared exclusive Airbnb polling of 7,500 consumers in five big markets — U.S., Mexico, U.K., France, Australia — from Sept. 20-26.
The most interesting finding: Around half of people are in danger of losing PTO by year's end.
A data point on flexible work: 64% of people polled by Airbnb said they're interested in living away from the company, then traveling to the office occasionally.
Remote work is turning out to be Airbnb's friend: People are booking three-or four-day weekends, then working from the Airbnb on, say, Friday or Monday. And they can work all summer from an Airbnb.
Chesky said half of Airbnb business now consists of stays longer than a week. A fifth of the business comes from stays longer than a month.
Watch a clip from the interview.
2. Biden calls climate "systemic risk"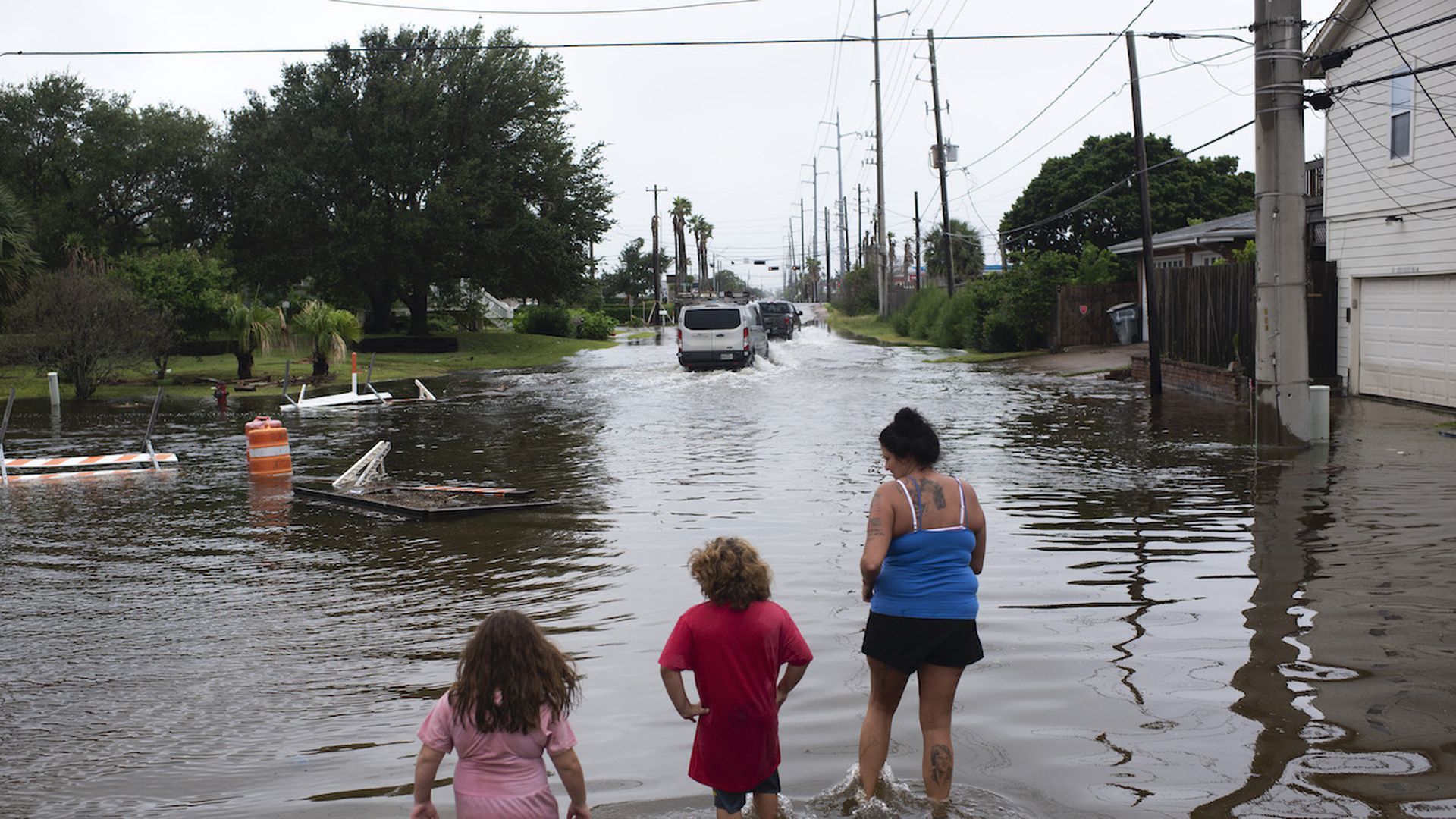 A White House report out this morning says climate change poses "systemic risks" to the U.S. financial system, Axios Generate co-author Ben Geman writes.
Why it matters: The administration will increasingly weave climate risk into policies and regulations throughout the government.
A White House "roadmap" aims to build a "climate-resilient" economy:
Climate change will be considered in long-term budget forecasts.
HUD plans to factor climate risk into federally insured or guaranteed mortgages.
FEMA will revise building standards in flood zones.
Labor Department retirement fund managers will weigh climate change in investment decisions, reversing Trump-era policies.
What we're watching: A separate strategy out later this year will focus on how banks should confront these risks.
Go deeper: Read the 40-page report ... White House fact sheet.
3. ✈️ Rusty-pilot warning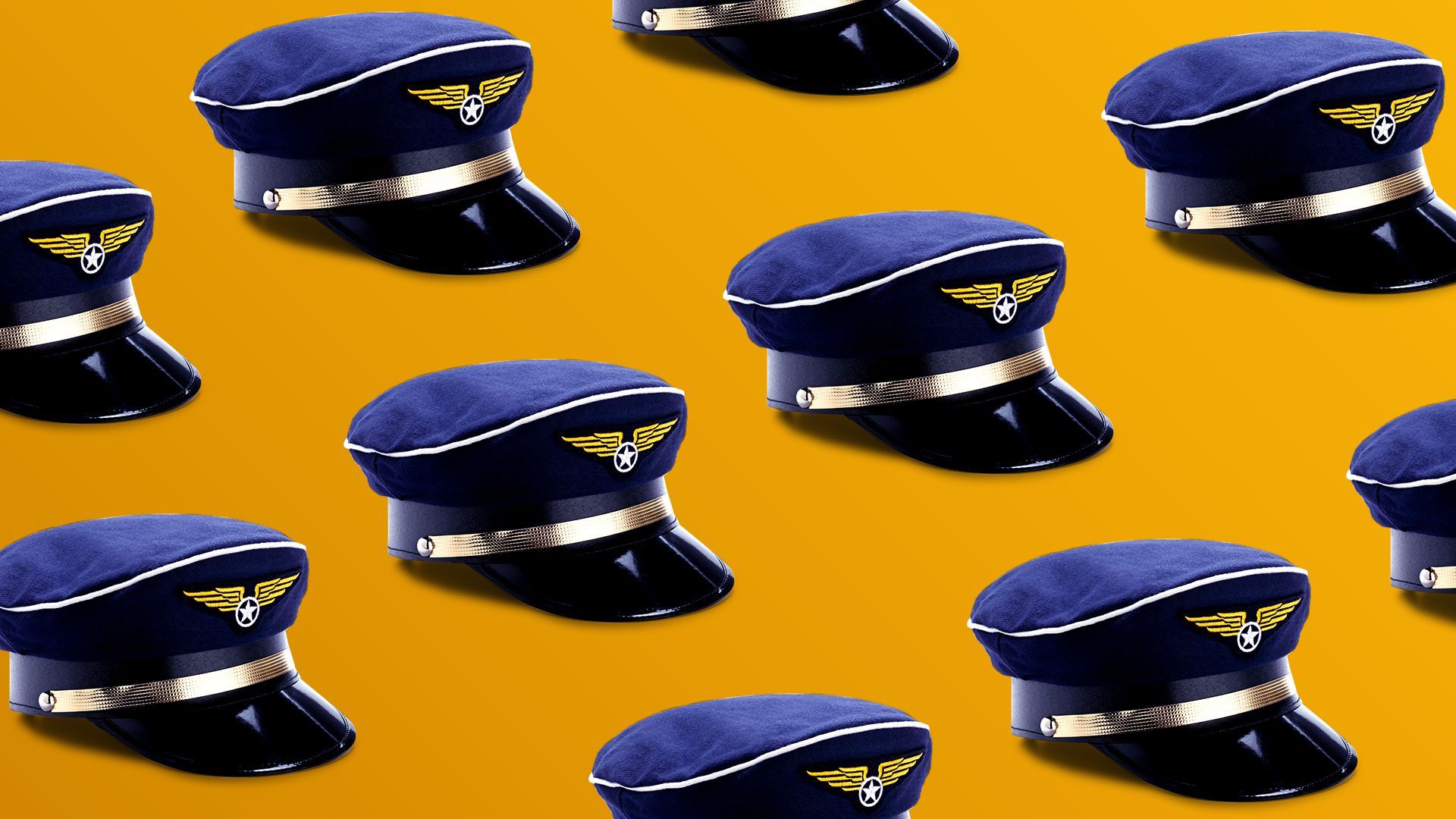 Midair mistakes are being reported after COVID kept some 100,000 pilots out of the cockpit for many months, Bloomberg reports.
Dozens of mistakes have been confidentially declared in an FAA-funded database designed to identify emerging safety threats.
"It is really a critical situation," Lufthansa pilot Uwe Harter, who is also EVP for technical and safety standards at the International Federation of Air Line Pilots' Associations, told Bloomberg.
The International Civil Aviation Organization, which sets industry standards, and the International Air Transport Association, plus Europe's top aviation regulator, have published training guides to help airlines transition out-of-practice pilots back into the air.
4. Wagering on Fed chair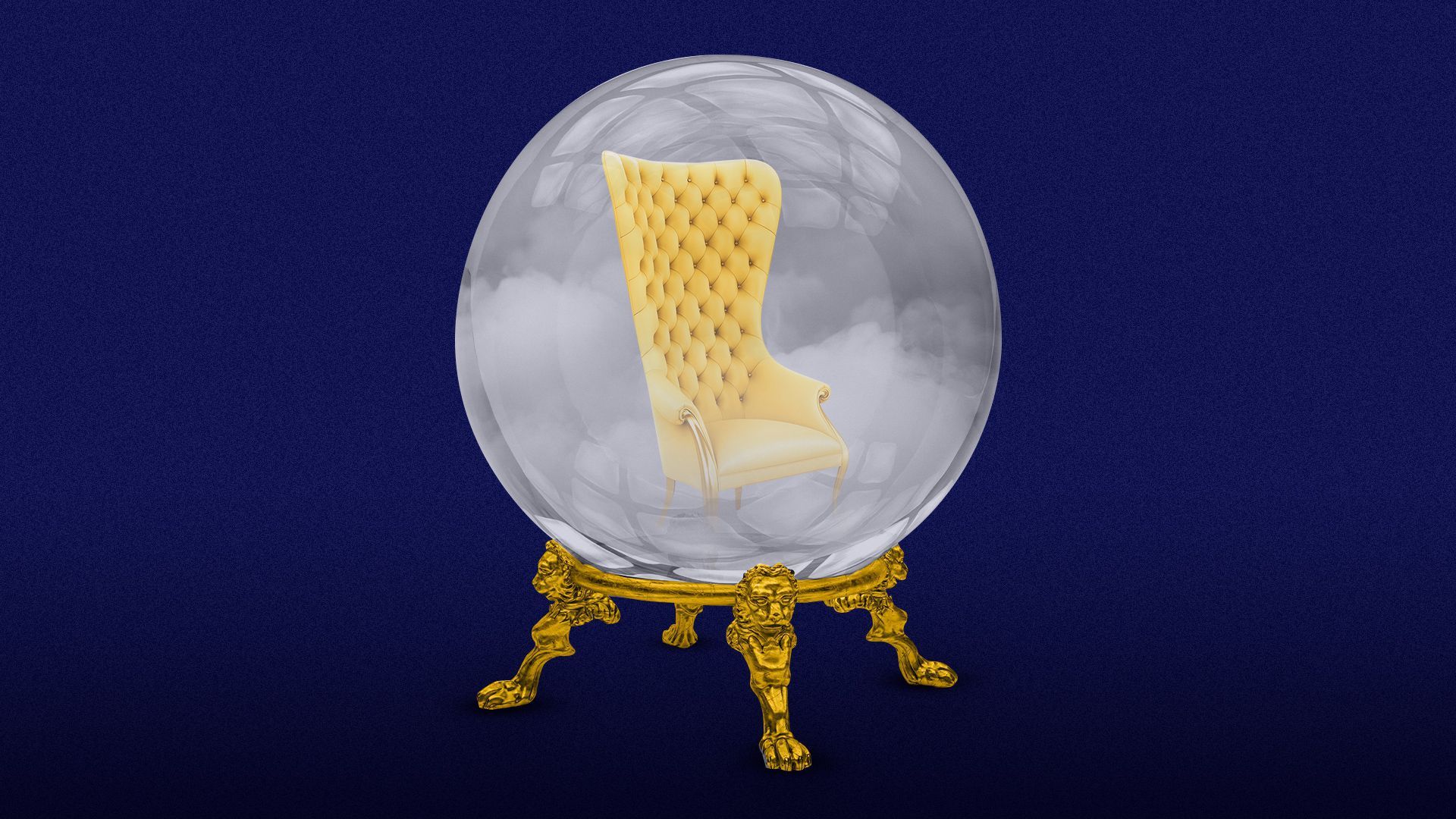 Speculators are betting heavily that President Biden will give Fed chair Jerome Powell a second term, Axios Closer author Courtenay Brown writes.
Why it matters: Sizzling betting markets on political outcomes are a sign of rising consumer fervor for online wagering.
State of play: Buying in on Powell's renomination costs 73 cents. If you're right, you win $1, less fees. Put another way, the prediction market sees a 73% chance Powell gets another four years.
Trading activity is double what it was in 2017, the last time there was a Fed chair market, according to data from PredictIt, the political trading platform most watched by traders.
Powell's term expires in February. Biden's announcement is due any day.
PredictIt told Axios this market's most active trading day was when Sen. Elizabeth Warren (D-Mass.) said earlier this month she wouldn't support a Powell renomination.
The second most active day? Last week, when Warren doubled down.
Financial regulators say no user can put more than $850 on a single contract.
So mega-bets on the next Fed chair aren't on PredictIt — they're in interest rate futures.
5. White House sees Hill deal "soon"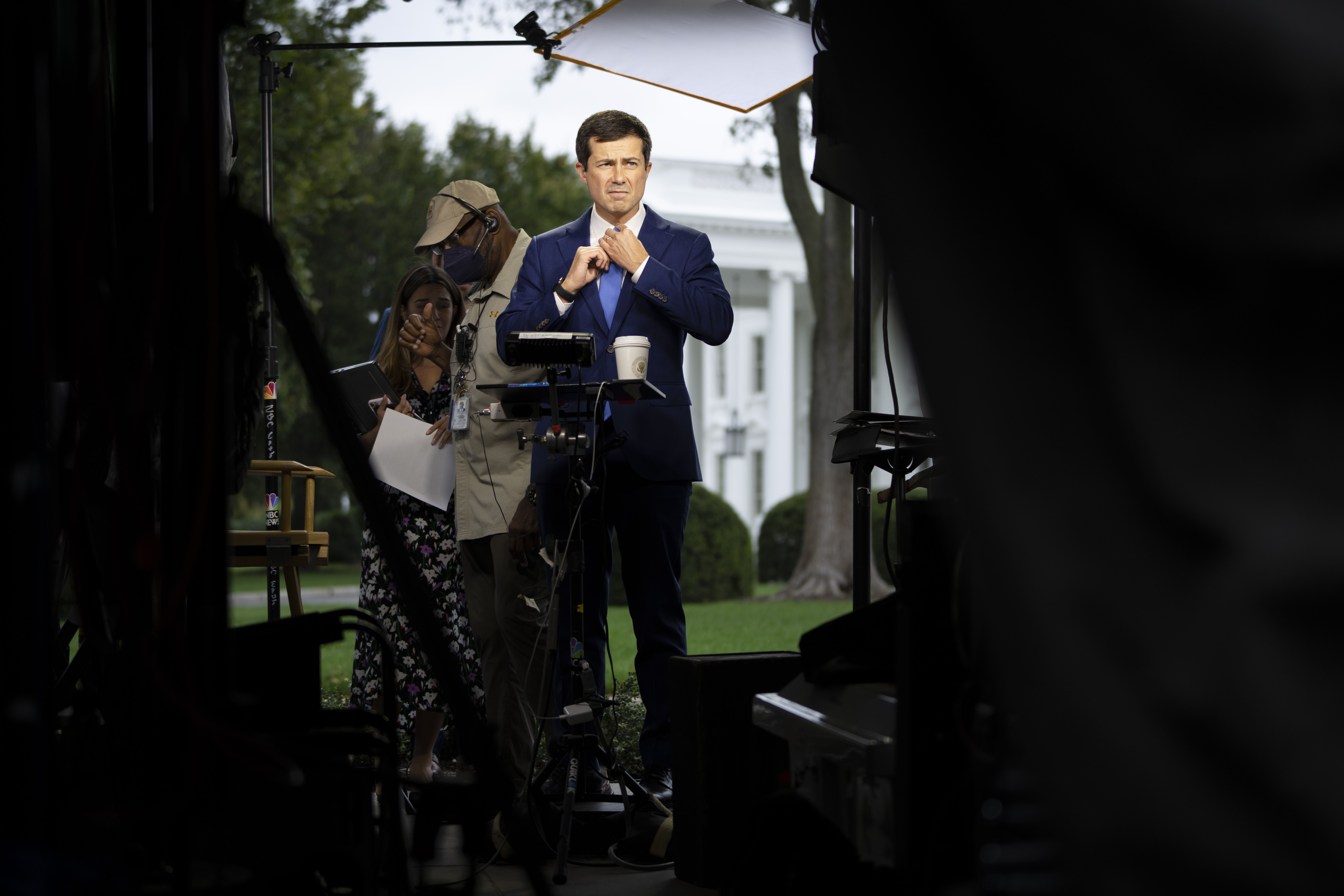 A White House official tells me talks with Democratic lawmakers on the final shape of President Biden's Build Back Better agenda "are accelerating ... [T]his progress means we can conclude negotiations soon."
"There's urgency and purpose in our conversations behind bringing these game-changing economic growth plans home for families, and we feel good about the momentum," the official said.
State of play: Democrats are wrangling over how to cut Biden's social-spending plans from $3.5 trillion over 10 years to around $2 trillion — still a historic increase in the safety net.
6. "First big energy shock of the green era"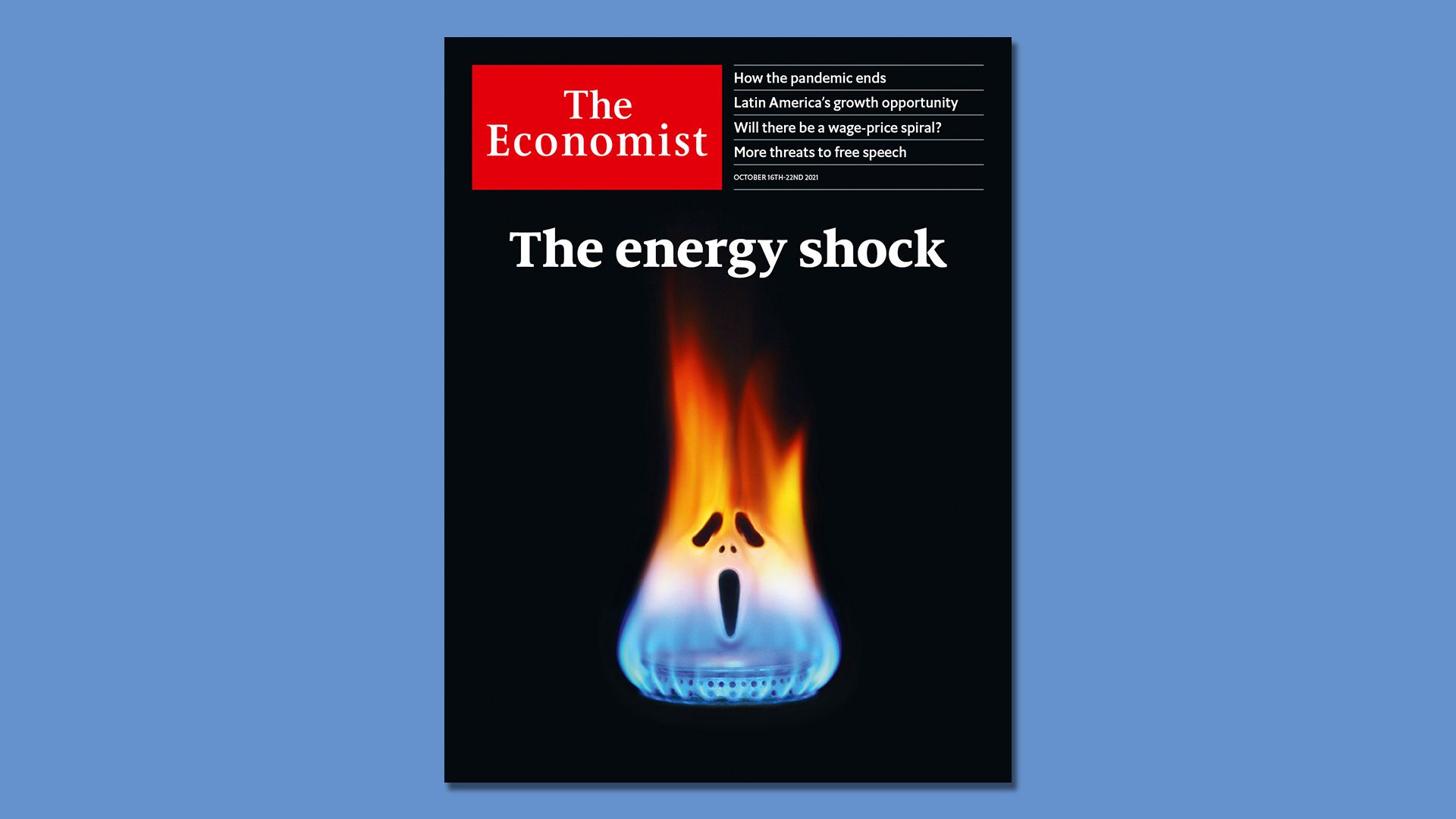 The global energy crisis — which has brought $3.30-a-gallon gas to the U.S., gas lines to the U.K. and blackouts to China and India — is exposing "deeper problems as the world shifts to a cleaner energy system," The Economist writes in its cover story (subscription).
These include "inadequate investment in renewables and some transition fossil fuels, rising geopolitical risks and flimsy safety buffers in power markets."
The bottom line: "Without rapid reforms there will be more energy crises and, perhaps, a popular revolt against climate policies."
7. Bill Clinton hospitalized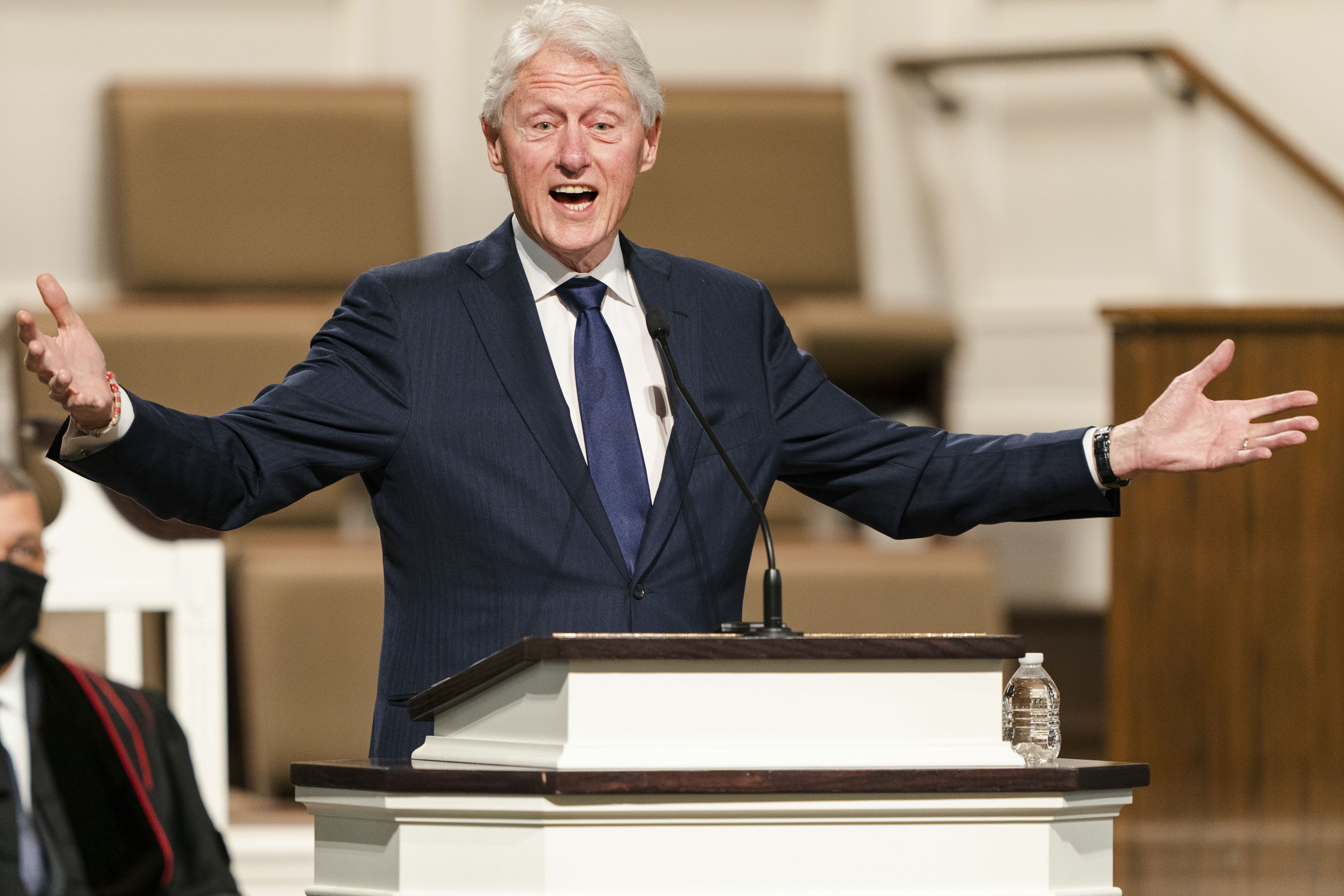 Former President Bill Clinton was admitted to UC Irvine Medical Center on Tuesday for a non-COVID-related infection, his spokesperson Angel Ureña tweeted.
"After two days of treatment, his white blood cell count is trending down and he is responding to antibiotics well," the doctors said. "We hope to have him go home soon."
The Clinton Foundation said he was in the L.A. area for private events related to the foundation.
8. 📚 First look: Ken Auletta v. Harvey Weinstein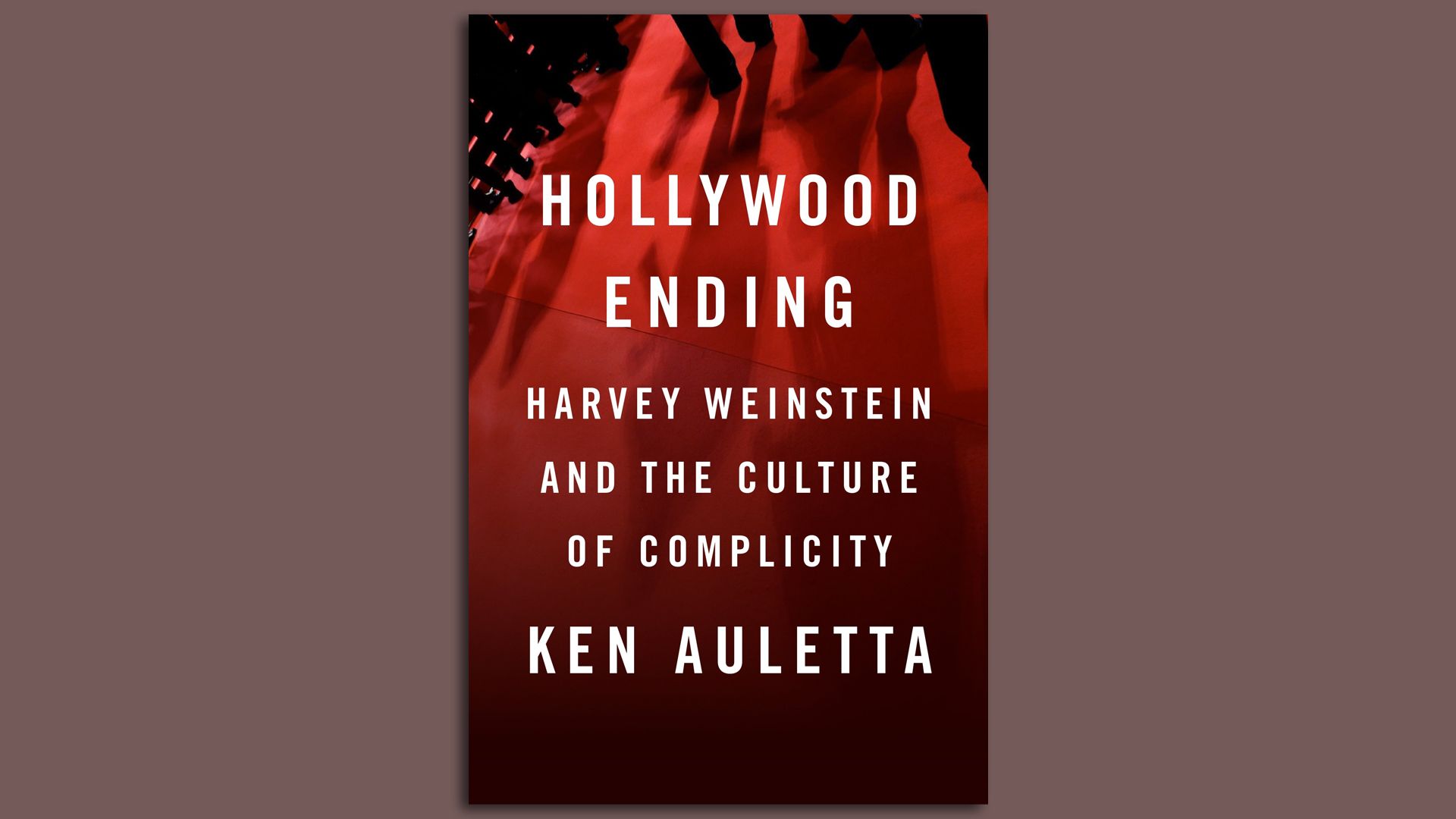 Ken Auletta, longtime author of The New Yorker's "Annals of Communications" profiles, will be out in July with "Hollywood Ending: Harvey Weinstein and the Culture of Complicity," Penguin Press tells me.
The publisher calls Auletta's 12th book "a deep dive into the life and career of Harvey Weinstein — how he rose to become one of the most iconic figures in the world of movies, how he used that position to feed his monstrous sexual appetites, and why he was allowed to operate with such impunity for so many years."
Backstory: Back in 2002, Auletta wrote a New Yorker profile of Weinstein, then a Hollywood mogul at the height of his powers. The title: "Beauty and the Beast." According to Auletta's publisher:
The profile created waves for exposing how volatile, even violent, Weinstein was to his employees and collaborators. But there was a much darker story that was just out of reach: rumors had long swirled that Weinstein was a sexual predator, but no one was willing to go on the record, and in the end he and the magazine concluded they couldn't close the case.
Many years later, the publisher says, Auletta shared "his reporting notes and all that he knew with Ronan Farrow, and [cheered] him along with Jodi Kantor and Megan Twohey as they broke their pioneering stories and wrote their bestselling books."
"Auletta has spent the past three years constructing a full reckoning."
📬 Was this email forwarded to you? Sign up here for your own personal copy of Axios AM and Axios PM.