May 04, 2021
☕ Good Tuesday morning. Smart Brevity™ count: 1,146 words ... 4 minutes. Edited by Zachary Basu.
1 big thing: Food moves to center of culture war
A major food website will post no more beef recipes. Conservative media stirs baseless panic that President Biden is coming for your burgers. And one of the world's top restaurants goes meat-free.
Why it matters: The past week has drawn new attention to the role food plays in climate change — and given red and blue America a new battleground, Axios' Andrew Freedman writes.
The food system, including raising cattle for consumption, accounts for greater than 30% of worldwide emissions of heat-trapping gases.
Climate change poses significant risks to the food system in the form of drought, extreme heat events, and wild swings from one end of the temperature scale to another.
Daniel Humm, chef of Eleven Madison Park, a Michelin three-star restaurant, announced yesterday that when he reopens for indoor dining on June 10, he'll be serving "a plant-based menu in which we do not use any animal products — every dish is made from vegetables, both from the earth and the sea, as well as fruits, legumes, fungi, grains, and so much more."
"[I]t was becoming ever clearer that the current food system is simply not sustainable, in so many ways," Humm wrote. "It's a tremendous challenge to create something as satisfying as the lavender honey glazed duck, or the butter poached lobster, recipes that we perfected." 
"It is time to redefine luxury as an experience that serves a higher purpose," Humm added.
Two other developments put the Eleven Madison Park news in the context of the culture war over any attempts to tell meat-loving Americans to consume less in order to protect the planet:
Fox News inspired a frenzy over a false claim that the Biden administration's climate plan would limit Americans' meat consumption. (Anchor John Roberts later conceded the error.)
Epicurious, a massive database of recipes, announced: "In an effort to encourage more sustainable cooking, we won't be publishing new beef recipes."
Between the lines: Becoming a vegetarian alone won't be enough to eliminate your carbon footprint. There'll still be a need for massive, systemic-scale change in energy, transportation and more.
2. Next vaccine push: workplaces
As vaccine demand wanes, the next phase will lean on employers, houses of worship, community organizations and even home-based delivery, Axios health care editor Tina Reed reports.
"We need to be more creative about meeting people where they physically are," said Erica Johnson, chair of the American Board of Internal Medicine's infectious diseases specialty board, and Johns Hopkins assistant professor of medicine.
CVS Health announced plans to introduce employer-based vaccination clinics through its "Return Ready" program.
A KFF study found nearly a quarter of Americans were more likely to get the vaccine if it were available in their workplace.
3. "We ask for space and privacy"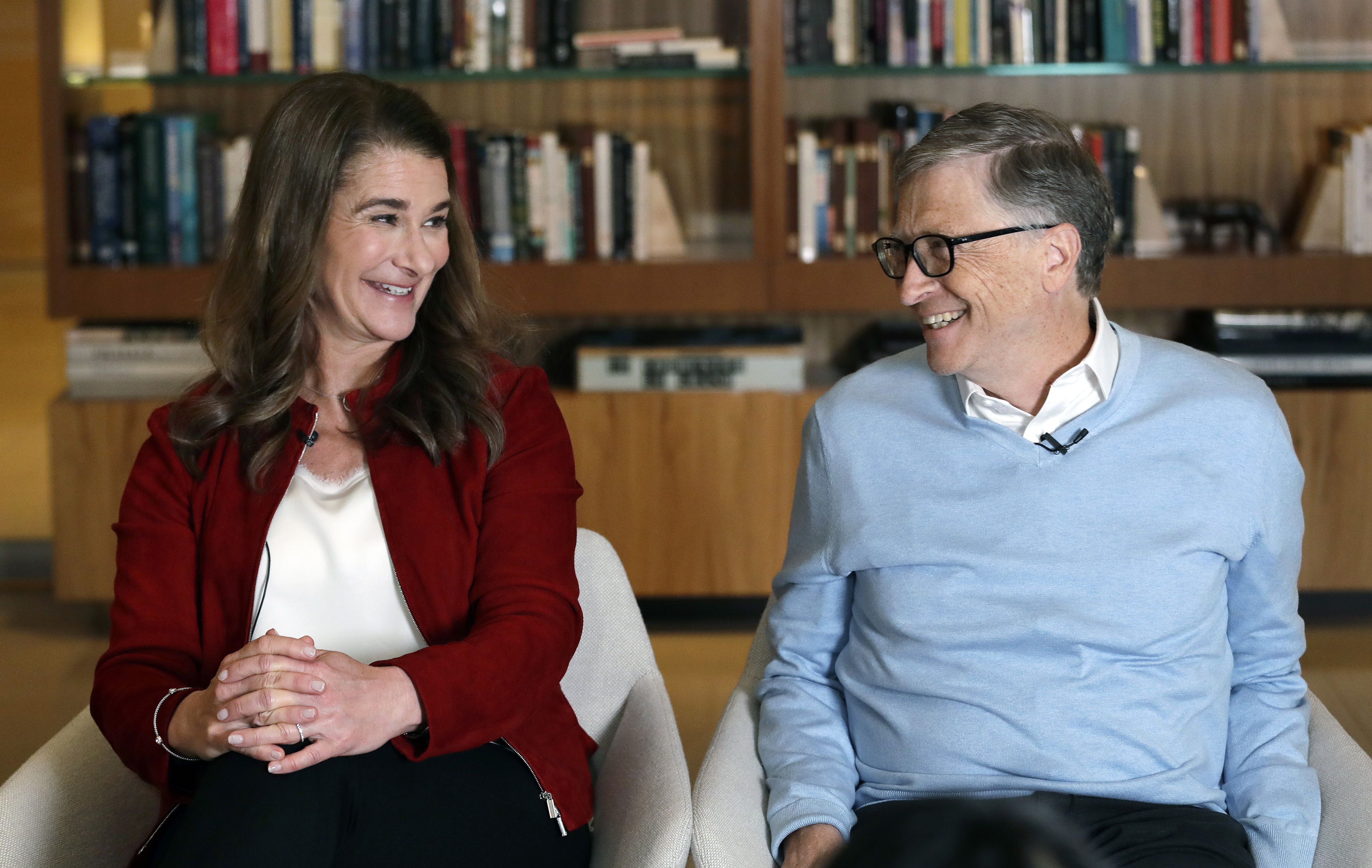 $146 billion is at stake in the divorce of Bill and Melinda Gates, who oversee one of history's greatest fortunes and philanthropies, Bloomberg reports.
Melinda Gates, 56, filed the petition for divorce from Bill Gates, 65, in King County, Wash., saying: "This marriage is irretrievably broken."
They'll divide their property based on a "separation contract" they've signed, according to documents obtained by PEOPLE.
Melinda Gates' petition said: "Spousal support is not needed."
Washington is a community property state: "[A]nything acquired during a marriage is considered equally owned by both partners, but that doesn't necessarily mean the fortune would be split in half," per Bloomberg.
"It is not a mandatory 50-50," said Janet George, a family lawyer in Washington. "The courts can award more or less, depending on what is just and equitable." The split can be hidden behind private contracts.
4. Pictures of America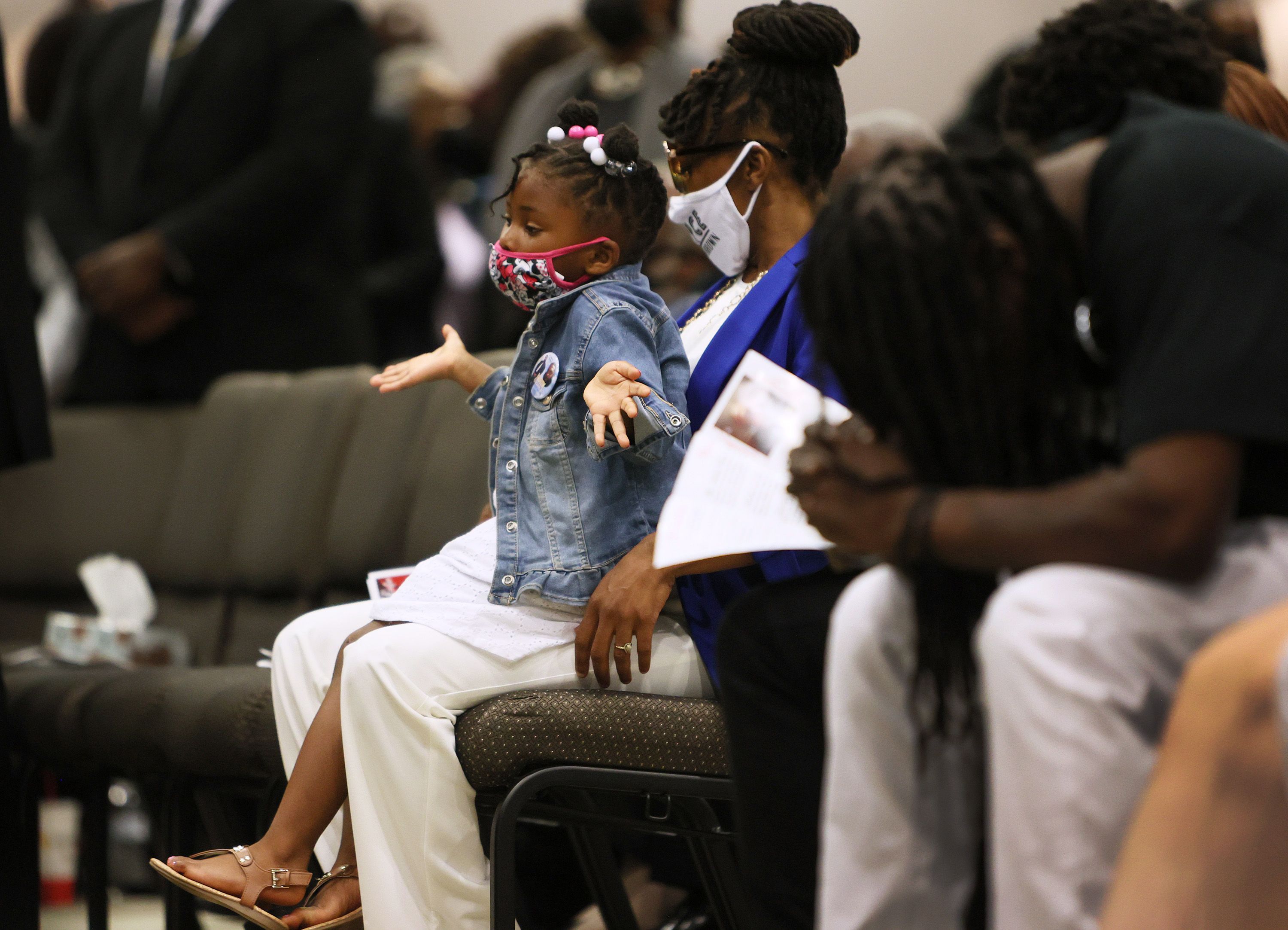 Dranae Dunbar gestures during the funeral in Elizabeth City, N.C., for her father, Andrew Brown Jr., shot and killed by sheriff's deputies.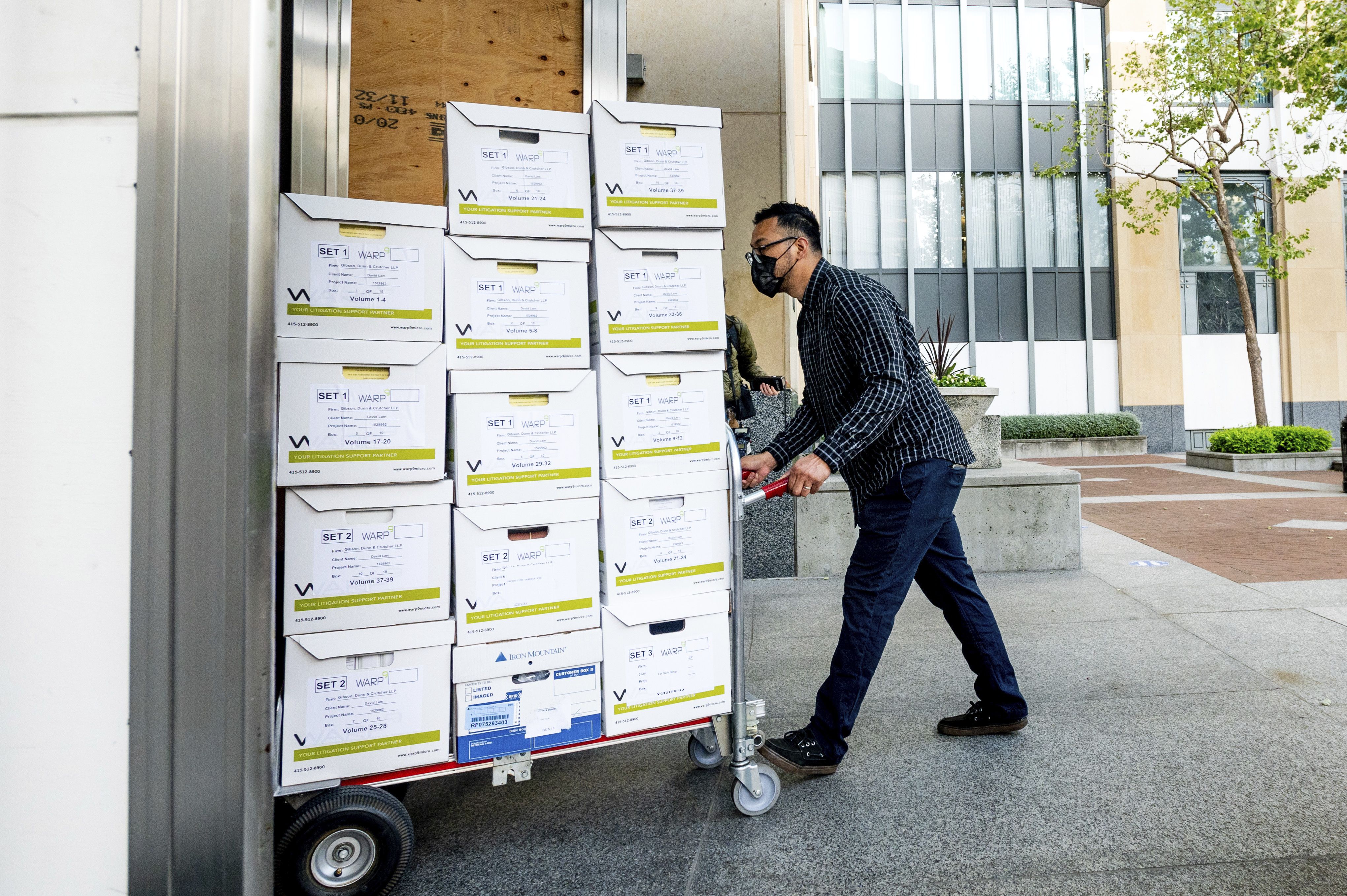 A member of Apple's legal team rolls exhibit boxes into the federal court in Oakland, Calif., as the tech giant faces off against Epic Games.
The trial is expected to last most of this month.
5. Government cash is king for spaceflight
The public fights between Jeff Bezos and Elon Musk over their space companies point to a broader truth in the industry: There isn't enough money to go around, Axios Space author Miriam Kramer writes.
Why it matters: The promise of commercial human spaceflight still hinges on billions of dollars of investment from the U.S. government.
Rocket companies — including Bezos' Blue Origin and Musk's SpaceX — have to scrape and scrounge for every government contract:
It's guaranteed funding, and other customers just aren't big enough to support their ambitions.
6. ⚠️ Cautionary tale for reporters

Competitive pressure fueled a journalistic debacle in which the N.Y. Times, Washington Post and NBC News had to correct stories asserting that Rudy Giuliani had been briefed that he was a target of a Russian disinformation campaign, The Post's Paul Farhi writes in a post-mortem.
Times executive editor Dean Baquet told Farhi that the paper's reporters scrambled to match what appeared to be a major Giuliani scoop by The Post:
I think we all tend to drop our guard when we get beat and are trying to catch up ... We need to grill sources more to make sure we understand exactly what they're confirming. We've all discussed it, corrected it, and we need to do better.
7. 💉 Future COVID vaccine could be pill
The next generation of COVID vaccines "could come as a pill or a nasal spray and be easier to store and transport," The Wall Street Journal reports (subscription):
The WHO says 277 vaccines are in development globally, of which 93 have entered human testing.
8. First look: Afghan president pleads for U.S. aid
Afghan President Ashraf Ghani writes in Foreign Affairs that the U.S. and NATO commitment to funding Afghan security services "is perhaps the single most important contribution that the international community can make to a successful transition to peace in Afghanistan."
Why it matters: President Biden's shock decision to withdraw all U.S. troops by Sept. 11 sparked fears that the Taliban will overrun Afghanistan.
Ghani, who says he'd step aside if it means peace can be secured, writes that the withdrawal represents opportunity as well as risk:
Over the past 20 years, 40 different countries have deployed security forces to Afghanistan. Soon, however, all decisions regarding military approaches to the Taliban and other terrorist groups will be made by the Afghan government. Indeed, the Taliban's justification for war—jihad against a foreign power — will cease to apply.
9. 📺 Breaking: Alcindor to anchor "Washington Week"
Yamiche Alcindor, White House correspondent for "PBS NewsHour," today was named the ninth moderator of "Washington Week" in the venerable program's 54-year history.
Alcindor, who'll remain as White House correspondent, begins her new role this Friday. The program, produced by WETA, airs live on Fridays at 8 p.m. ET on PBS stations nationwide.
Alcindor, a former New York Times correspondent, succeeds the WashPost's Robert Costa, who stepped aside to write a Trump/Biden book with Bob Woodward.
🗞️ N.Y. Times' Michael Grynbaum (subscription): "'Washington Week,' a calm redoubt in the shouty battleground of political television, is most closely associated with its longtime moderator Gwen Ifill."
10. 1 smile to go: Hoops as hope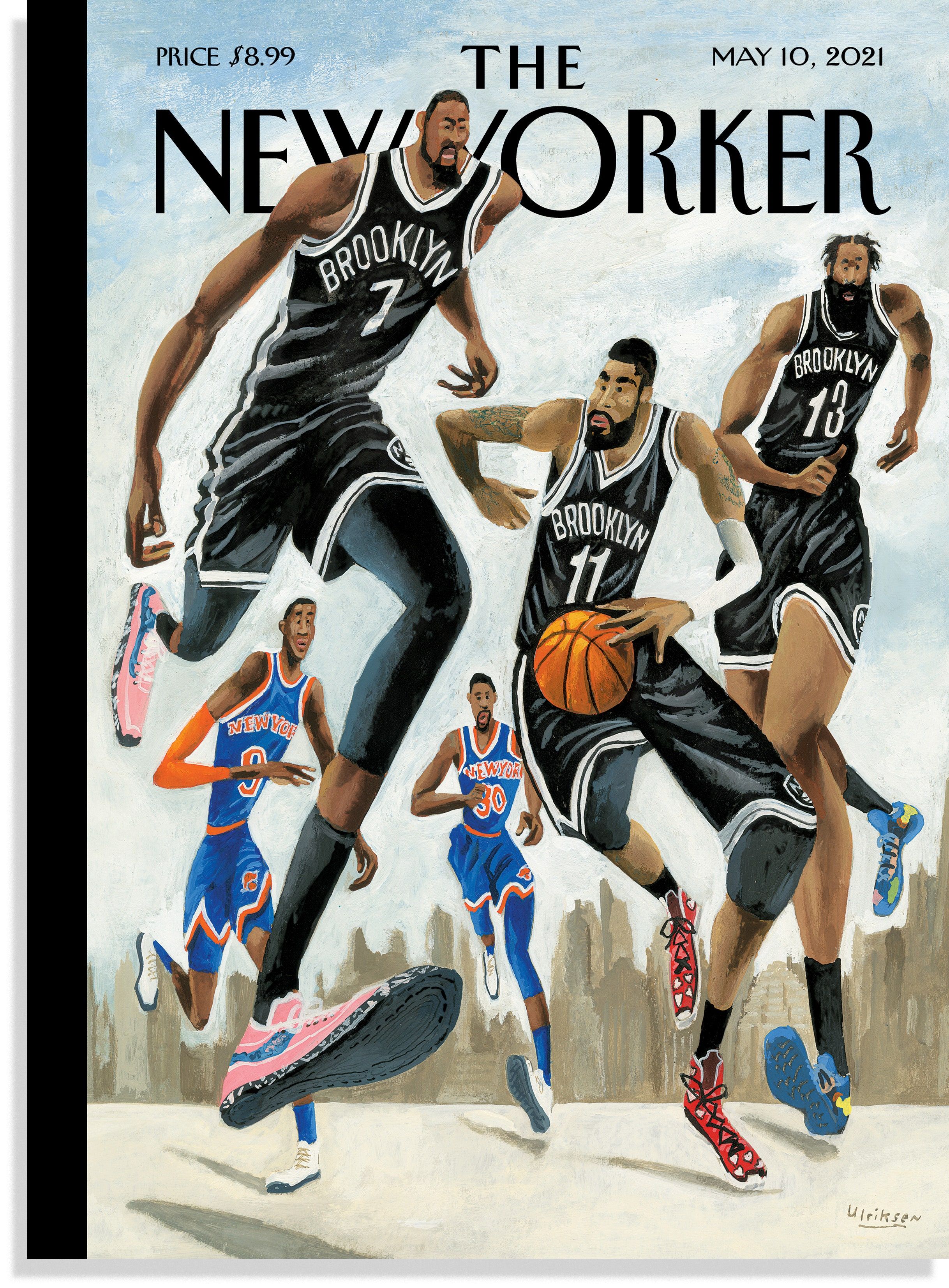 Françoise Mouly, art editor of The New Yorker, tells the "Cover Story" for this week's "Hoop Dreams in New York," by Mark Ulriksen:
One of the hallmark images of the pandemic was the sight of N.B.A. players sequestered in a bubble, in Orlando, surrounded by virtual fans. So the rise of the Brooklyn Nets and the New York Knicks, back home and playing with gusto on Mark Ulriksen's cover, is a potent sign of hope.
A new, historically talented lineup on the Nets — headed by Kyrie Irving, Kevin Durant, and James Harden — and the emergence of Knicks such as Julius Randle and RJ Barrett are making New Yorkers proud.
📬 Please invite your friends, family, colleagues to sign up here for Axios AM and Axios PM.