Axios AM
August 10, 2022
🐪 Happy Wednesday morning. Smart Brevity™ count: 1,191 words ... 4½ mins. Edited by Noah Bressner.
👀 1 big thing: Trumpworld suspects a flipper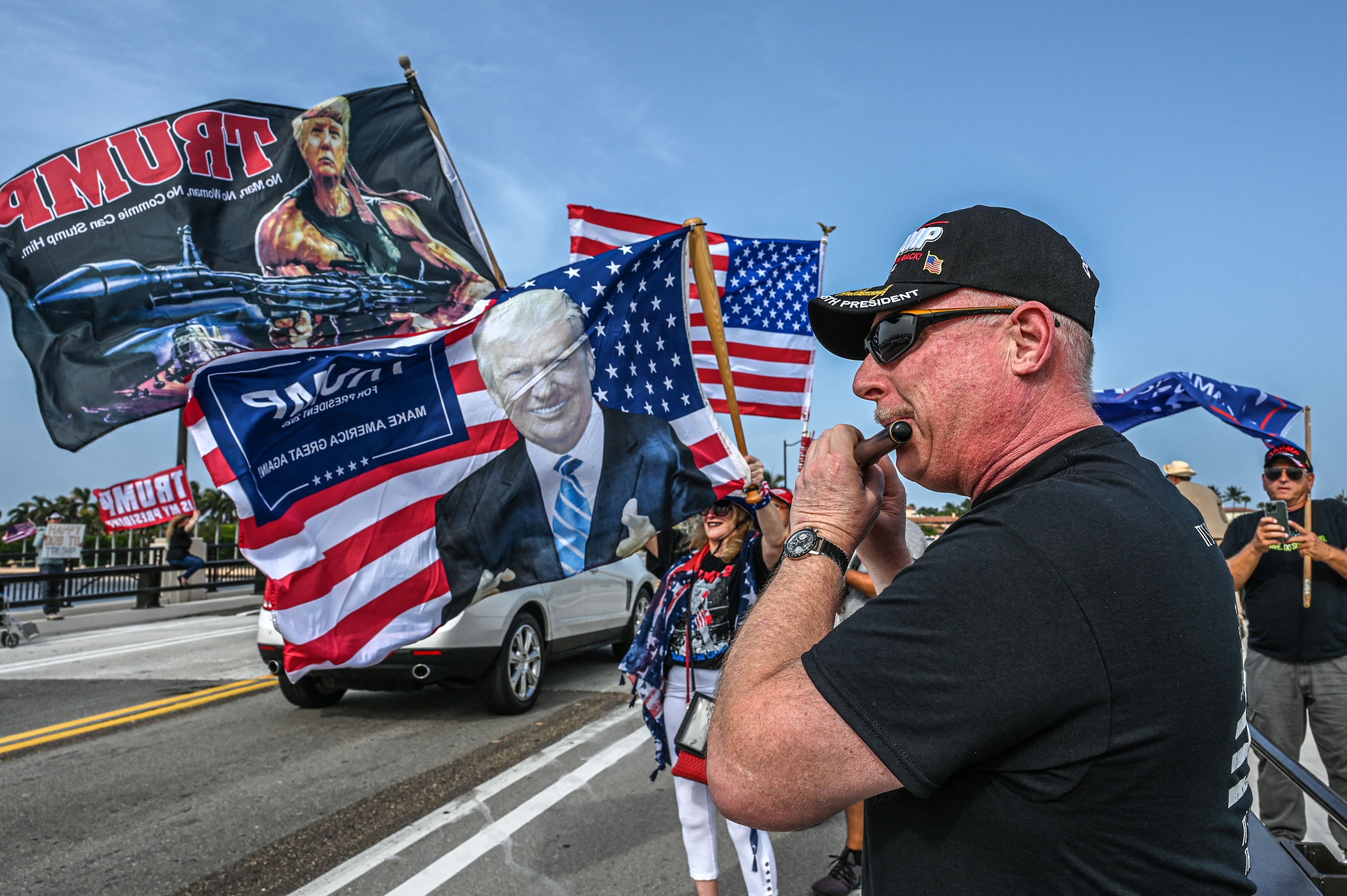 Trumpworld is abuzz with speculation about which close aide or aides has "flipped" and provided additional sensitive information to the FBI about what former President Trump was keeping at Mar-a-Lago, sources tell Axios.
Why it matters: Trump's orbit is always an environment rife with mistrust and paranoia. Now, that's intensified.
💨 Catch up quick: Monday's search revolves around the handling of government records — and whether Trump has been honest with federal officials.
In a detail that seems too novelistic to be true, a focal point of the search was ... the Mar-a-Lago basement.
Christina Bobb, a lawyer for Trump, told The Washington Post his lawyers held discussions with the Justice Department this spring over materials held at Mar-a-Lago.
Bobb said Trump's legal team searched through two to three dozen boxes in a basement storage area, hunting for documents that could be considered presidential records, and turned over several items.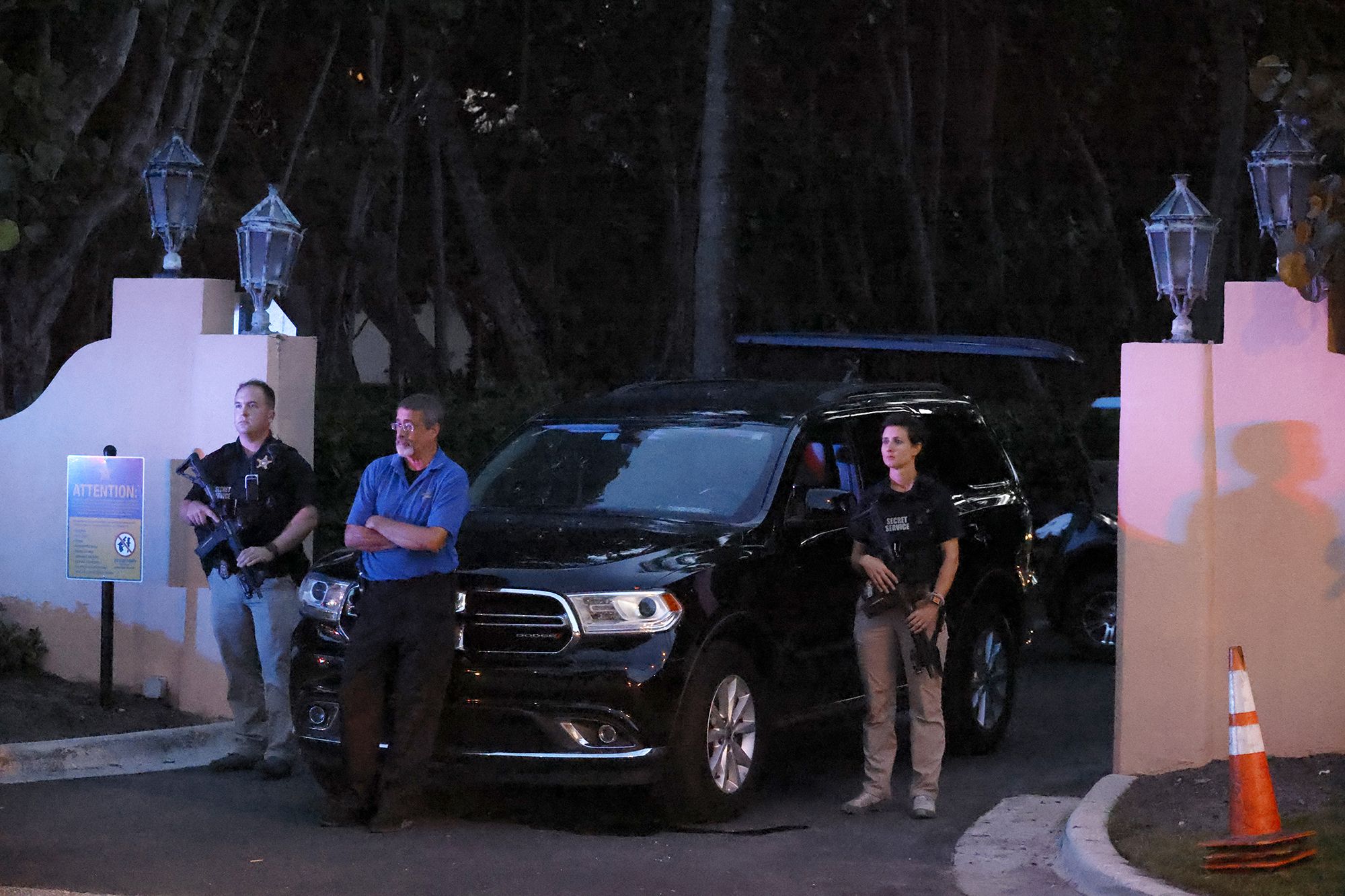 Bobb told The Post that in June, Trump lawyers showed DOJ investigators the boxes, and they looked through the material.
She said the investigators didn't think the storage unit was properly secured. So Trump officials added a lock.
FBI agents broke through that lock during the search, Bobb said.
The FBI removed about a dozen boxes that had been stored in the basement storage area, she said.
Go deeper: CNN timeline of classified-documents investigation.
2. ⚖️ Trump to testify today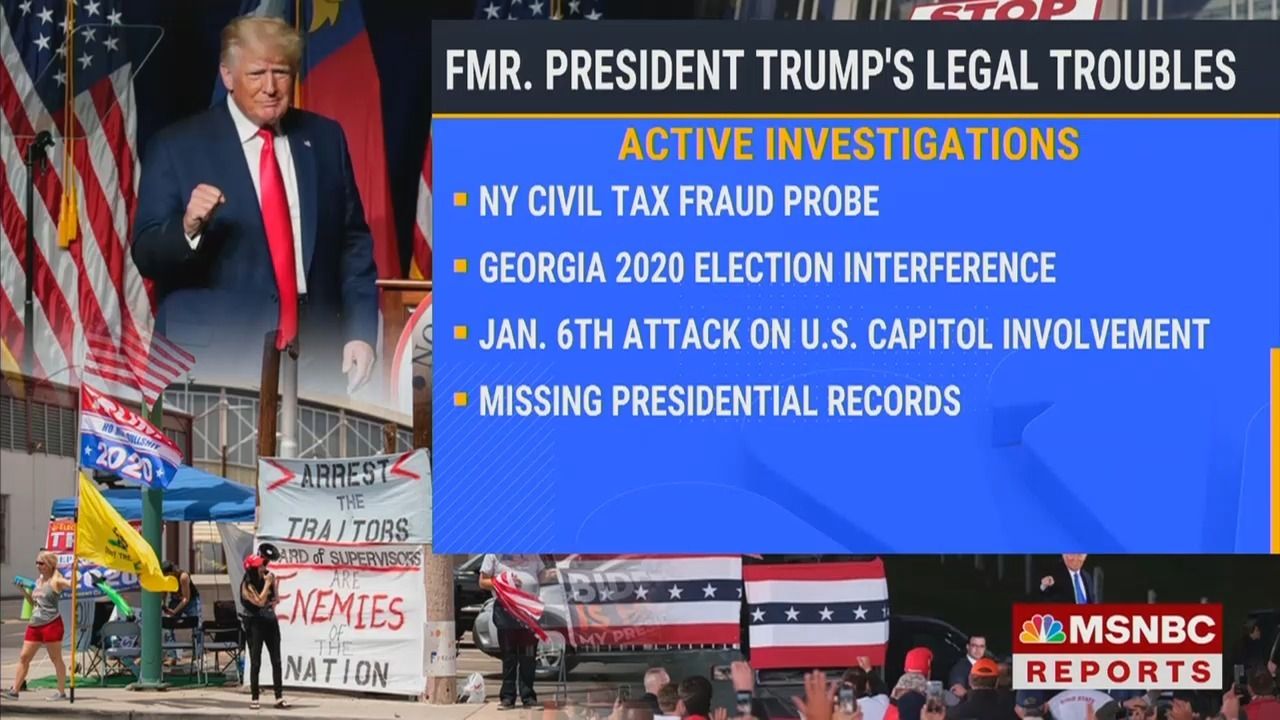 Former President Trump will be questioned under oath today in the New York attorney general's civil investigation into his dealings as a real estate mogul, he confirmed in a post on his Truth Social account.
Trump's testimony comes amid a flurry of legal activity surrounding him, and two days after FBI agents searched Mar-a-Lago as part of an unrelated federal probe into whether he took classified records when he left the White House, AP reports.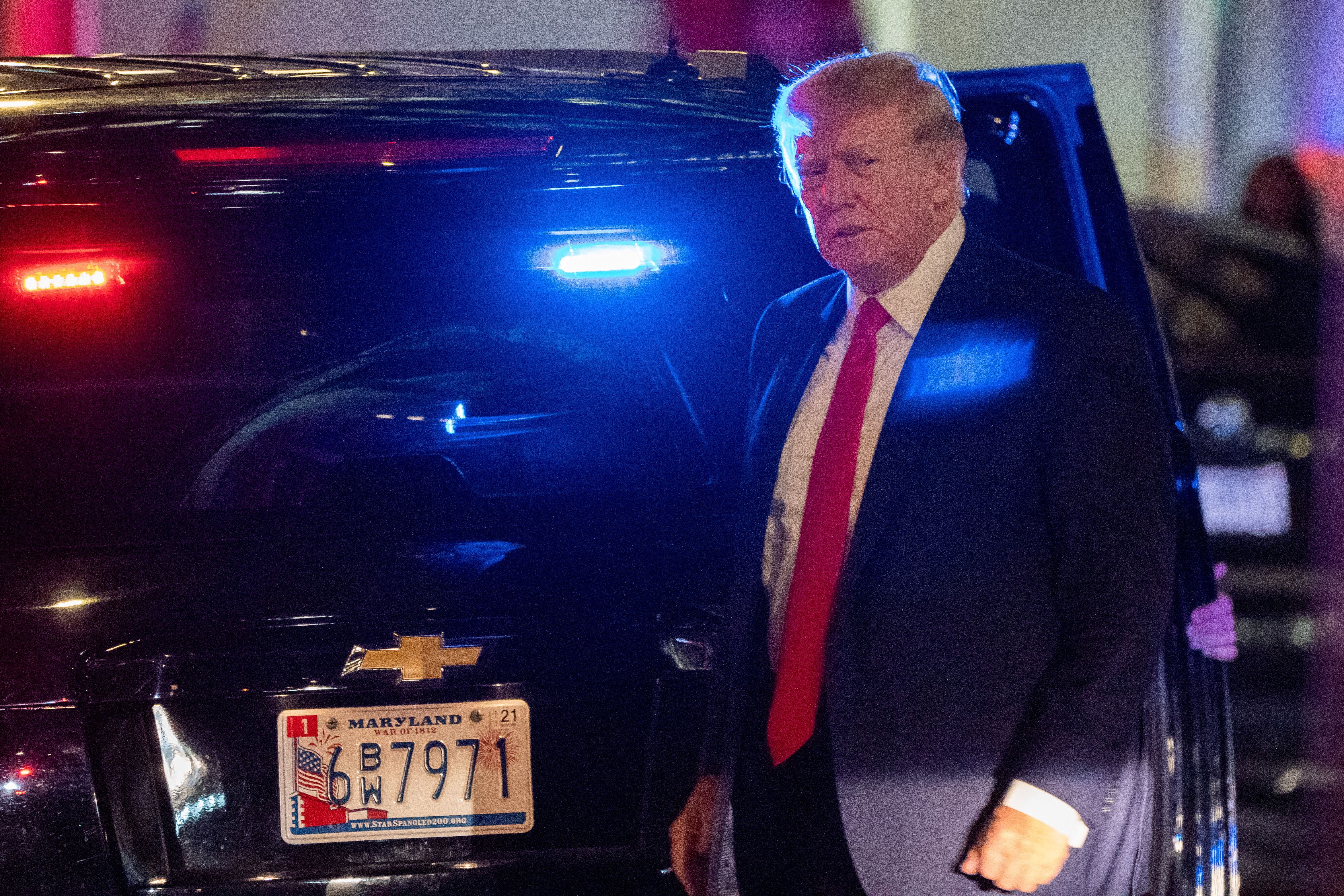 The New York civil investigation, led by Attorney General Letitia James (D), involves allegations that Trump's company, the Trump Organization, misstated the value of prized assets like golf courses and skyscrapers, misleading lenders and tax authorities.
Trump wrote on Truth Social that he is seeing James "for a continuation of the greatest Witch Hunt in U.S. history! ... My great company, and myself, are being attacked from all sides ... Banana Republic!"
3. 🐦 Musk preps to lose Twitter case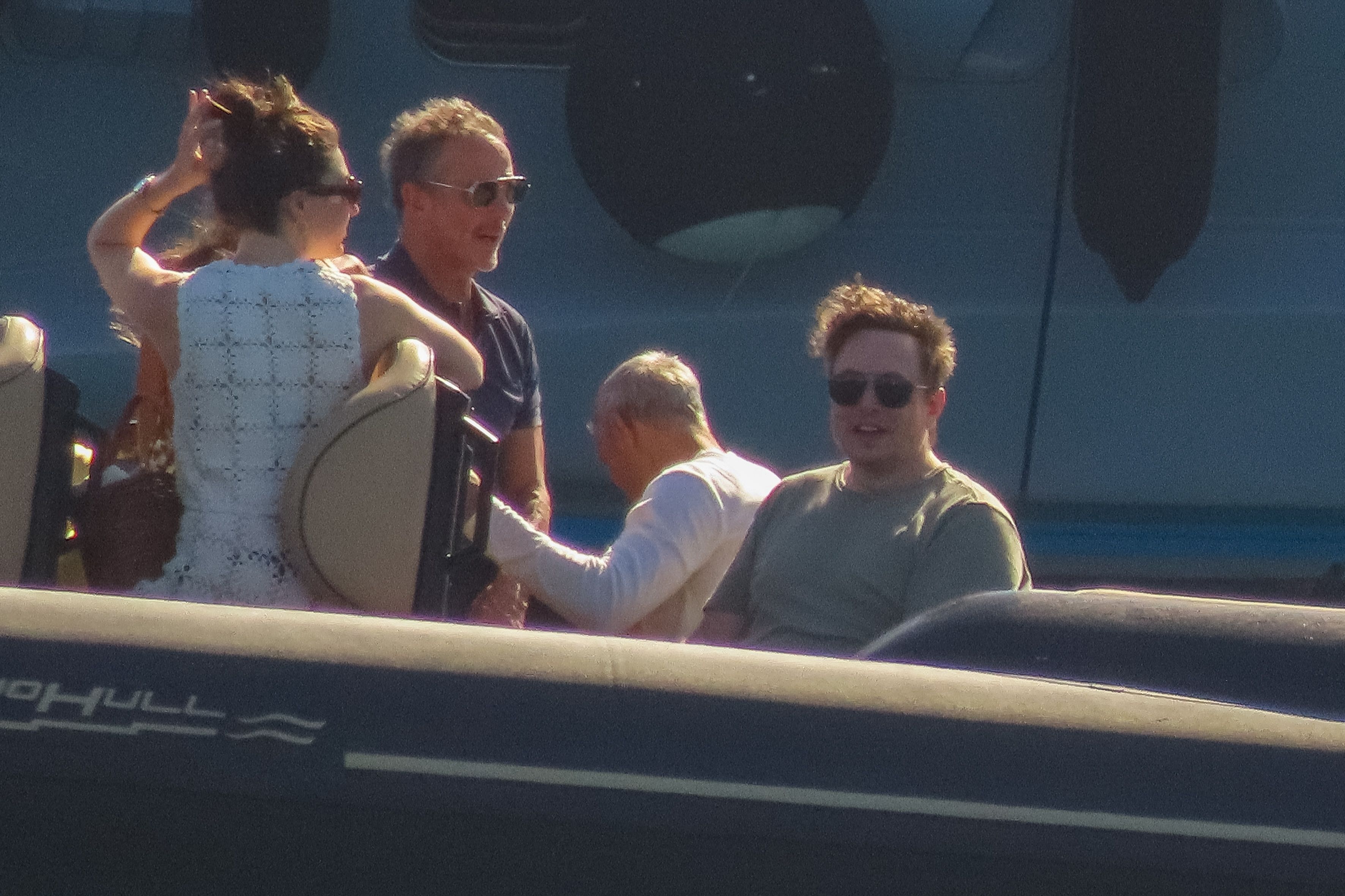 Elon Musk sold $6.9 billion worth of shares in Tesla in the past week, saying the funds could be used to finance a potential Twitter deal if he loses a legal battle with the social media platform, Reuters reports.
"In the (hopefully unlikely) event that Twitter forces this deal to close *and* some equity partners don't come through, it is important to avoid an emergency sale of Tesla stock," he tweeted.
The trial is set for Oct. 17.
Dan Ives, an analyst at Wedbush Securities, tweeted: "Street will read through this poker move that chances of Twitter deal more likely now."
Adding it up: Musk has offloaded about $32 billion of Tesla shares in 10 months, Bloomberg reports.
🔮 Musk once again teased on Twitter that he could start his own social media platform. When asked by a Twitter user if he had thought about creating his own platform if the deal didn't close, he replied: "X.com."
4. If you want an electric car, buy one this week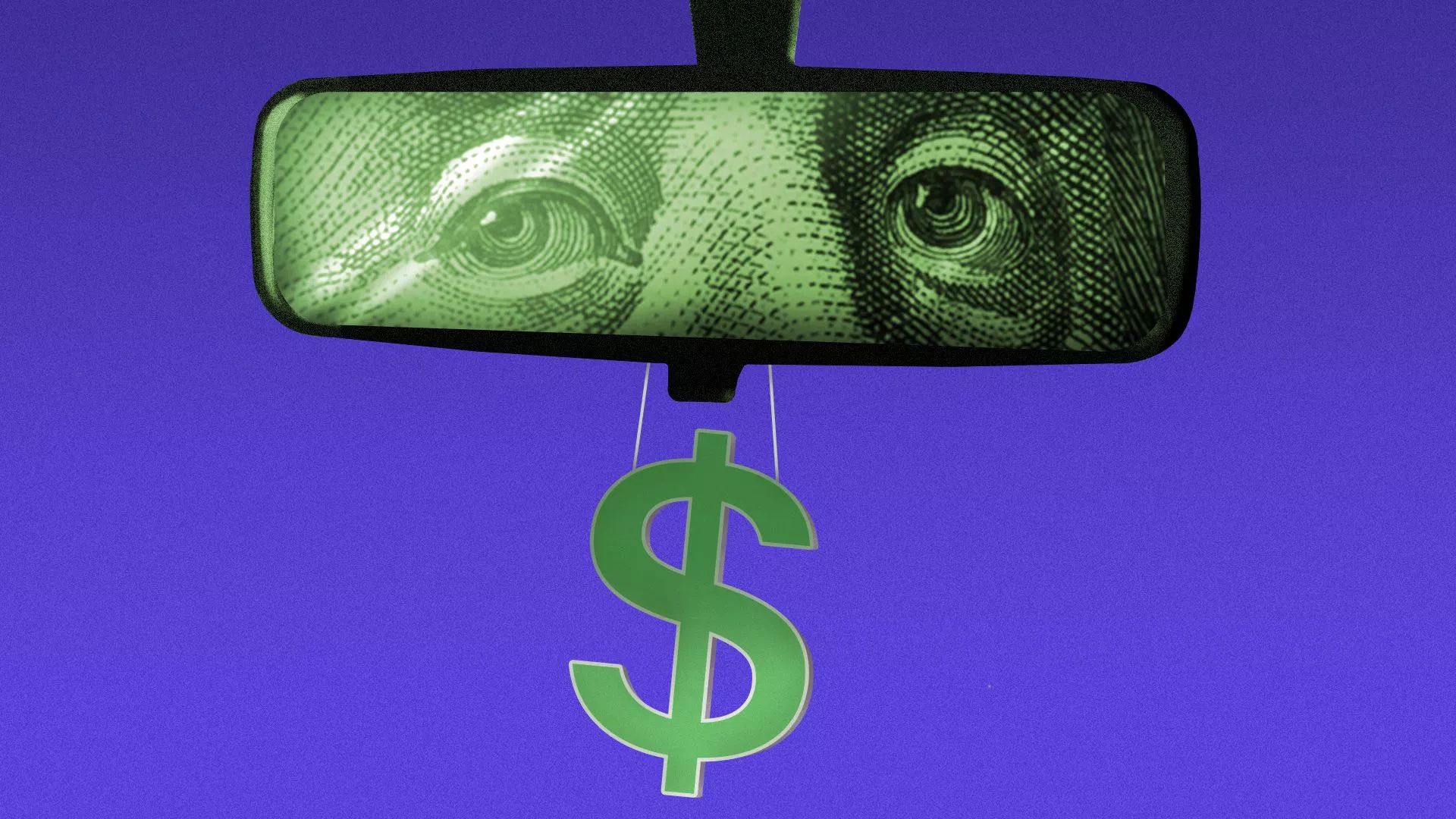 If you're thinking of buying an electric car, you're better off placing your order before President Biden signs the Democrats' big climate-health-tax package into law — which could happen as soon as this weekend, Axios transportation correspondent Joann Muller advises.
What's happening: Democrats hoped to increase EV adoption by expanding consumer tax credits for battery-powered vehicles.
But strict supply-chain requirements added by Sen. Joe Manchin could instead slow the nation's switch from gas-powered cars — at least in the short term.
To get Manchin to go along with the broader bill, the rest of the Senate Democrats agreed that only cars with batteries containing a certain percentage of materials sourced from North America or U.S. trading partners will qualify for the credits moving forward — even though that doesn't align with manufacturing reality.
Although the auto industry and battery makers are racing to invest in a domestic supply chain, it'll be years before those facilities are up and running.
For now, the EV supply chain is mostly dominated by China — but any cars using Chinese-made battery components would be disqualified from tax credits under the new bill.
The bill tries to take that into account by phasing in the battery and minerals requirements.
But certain provisions — like a new requirement that EVs must be assembled in North America to be eligible for the credits — will take effect immediately after Biden signs the bill.
That will automatically slash the list of eligible vehicles from 72 to about 25, according to the Alliance for Automotive Innovation, an auto industry lobbying group.
When additional sourcing requirements go into effect in 2023, none of today's EVs would qualify for the full credit, the group says.
5. 📚 First look: Richard Haass names America's biggest threat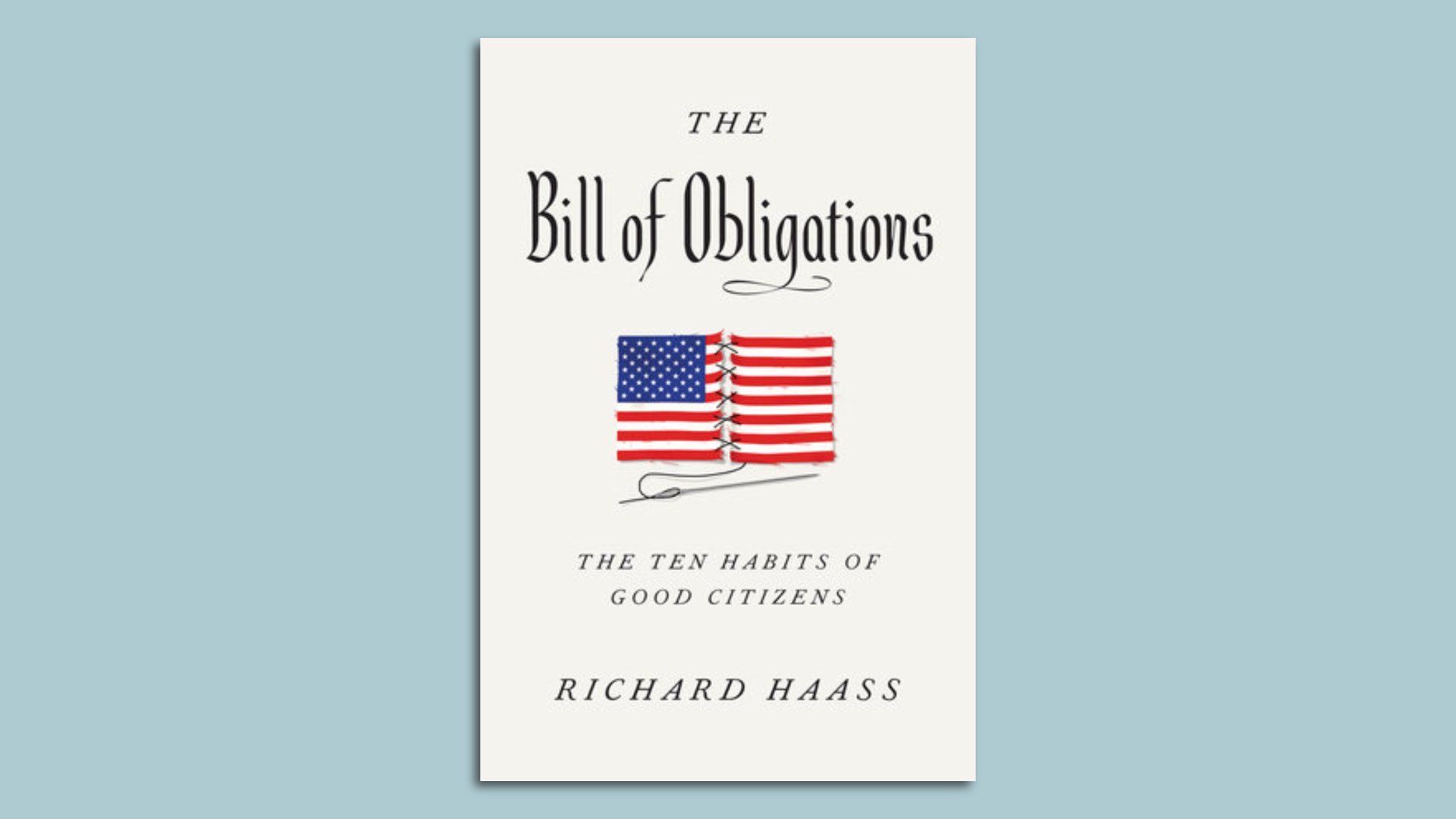 CFR President Richard Haass writes in a preface to his forthcoming book, "The Bill of Obligations," out Jan. 24, that he's often asked: "Richard, what keeps you up at night?"
Questioners usually suggest possible answers: Is it China? Russia? North Korea? Iran? Terrorism? Climate change? Cyberattacks? Another pandemic?
Haass' answer often takes them aback: "The most urgent and significant threat to American security and stability stems not from abroad but from within."
The threat, he writes, is "from political divisions that for only the second time in U.S. history have raised questions about the future of American democracy and even the United States itself."
Keep reading ... Preorder.
6. 🎨 Behind scenes: AI-generated art spurs debate
Brian Rumao, managing director at Next Play Ventures, used an AI image generation tool from Open AI called Dall-E 2 to try to reproduce a couple of Axios visuals, to some success, Axios' Hope King writes.
In the tweet above, the right-hand image was created after inputting "a long black chain-link fence with barbed-wire dollar-signs on top, against a yellow background" into the tool, Rumao said.
The post generated a lot of internal discussion among the 23 visual journalists at Axios.
Editorial illustration requires a level of conceptualization, visual metaphor and story connection that these kinds of tools currently can't replicate.
How it works: At Axios, illustrators begin by pinpointing key ideas from a story.
Next, they conceptualize visual representations of the themes.
Then they brainstorm how to tie the themes together to create a metaphor.
After producing several mockups, illustrators often select a version that conveys an idea at first glance — "reader first."
Case in point: A story about two health care startups merging might prompt an illustrator to depict "digital," "health" and "merger" — the key elements of the story.
The final version might be two syringes tied together with an ethernet cable.
One issue is that AI technology can be prone to encoded biases.
Journalists are trained to consider these issues. By encouraging conversations inside a diverse newsroom, they can see possible problematic interpretations of a visual.
📬 Invite your friends to sign up here for their daily essentials — Axios AM, PM and Finish Line.