Axios AM
June 26, 2019
💬 Good Wednesday morning. Today's Smart Brevity count: 1,174 words ... < 5 minutes!
Was this email forwarded to you? Get your own! Sign up here.
1 big thing: How to get noticed in tonight's debate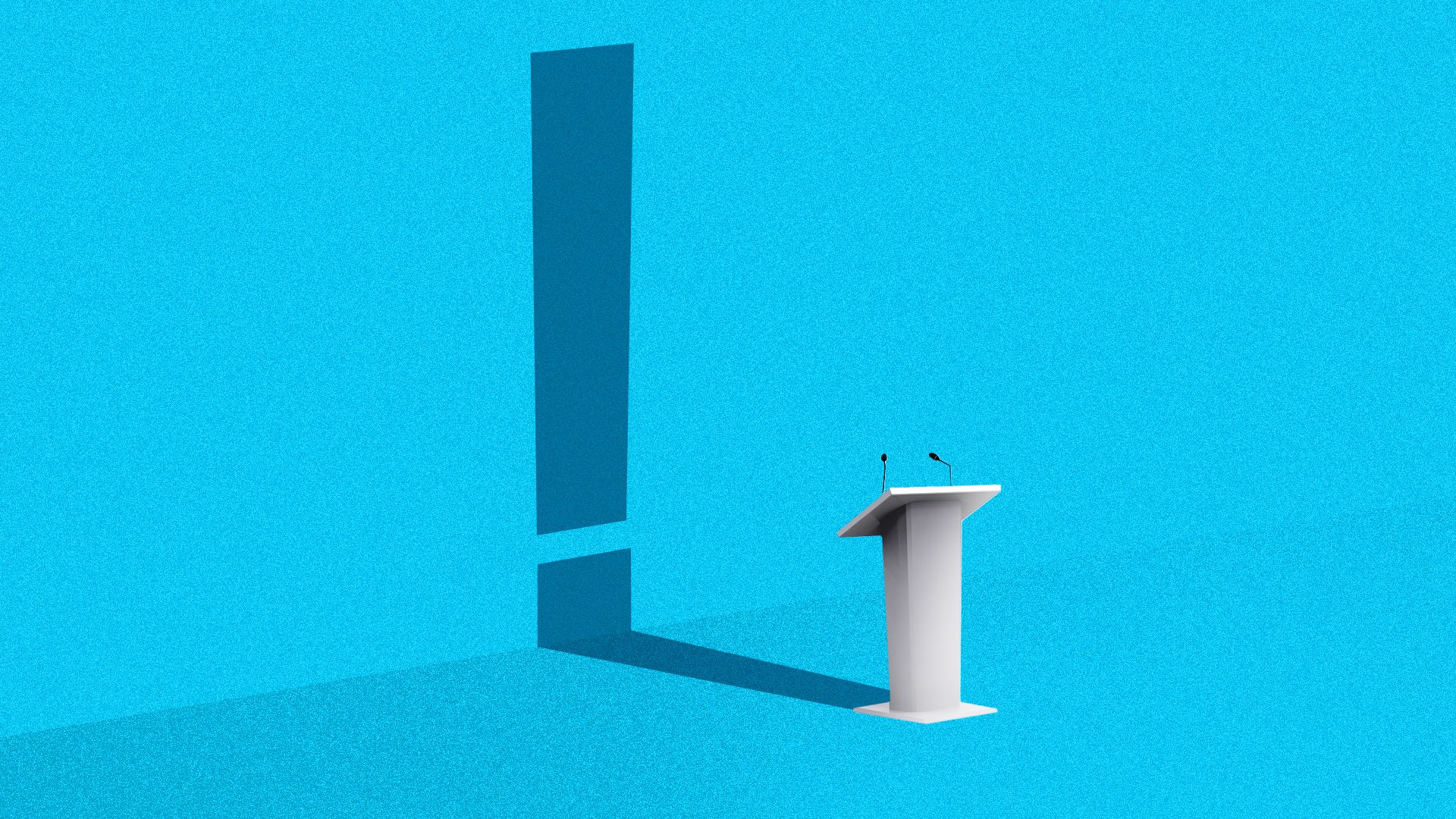 The best way to stand out tonight and tomorrow (9 p.m. ET) at the first 2020 Democratic debates is to ignore the desire to create a viral moment, seven Democratic strategists tell Axios' Alexi McCammond, reporting from Miami.
Instead, the strategists advise, make sure voters know who you really are — and find a chance to take on President Trump, because that's also a way to take on Joe Biden indirectly.
"You want complex carbs not a sugar rush," said one Democratic strategist.
The strategist said Elizabeth Warren, who's steadily building a narrative of actions and policies, is taking a path "more of structured support than the sugar rush ... that Mayor Pete and Beto are getting from viral moments."
Why it matters: This is the opposite of most campaigns' strategy on the trail so far.
Once, little-known Democrats like Pete Buttigieg and Beto O'Rourke soared to the top of the crowd after they went viral at town halls.
And 2020 Democrats are rarely asked about Trump by voters, so they mostly get a pass from talking about him on the campaign trail.
"The first debate is just the first date," said Jesse Ferguson, a progressive political consultant and an alum of Hillary Clinton's 2016 presidential campaign. "No candidate is going to get a marriage proposal. They just need people to want a second."
Twitter rewards viral moments, but that doesn't mean Democratic voters do.
"It's not like we're going into the debate thinking: 'How are we gonna light ourselves on fire to get attention and be the takeaway?'" said one Democratic campaign aide.
Just look at the way Sen. Kamala Harris has gone viral for her questioning of Trump's Cabinet secretaries in recent months.
2. Axios-Newswhip 2020 attention tracker: Biden dominates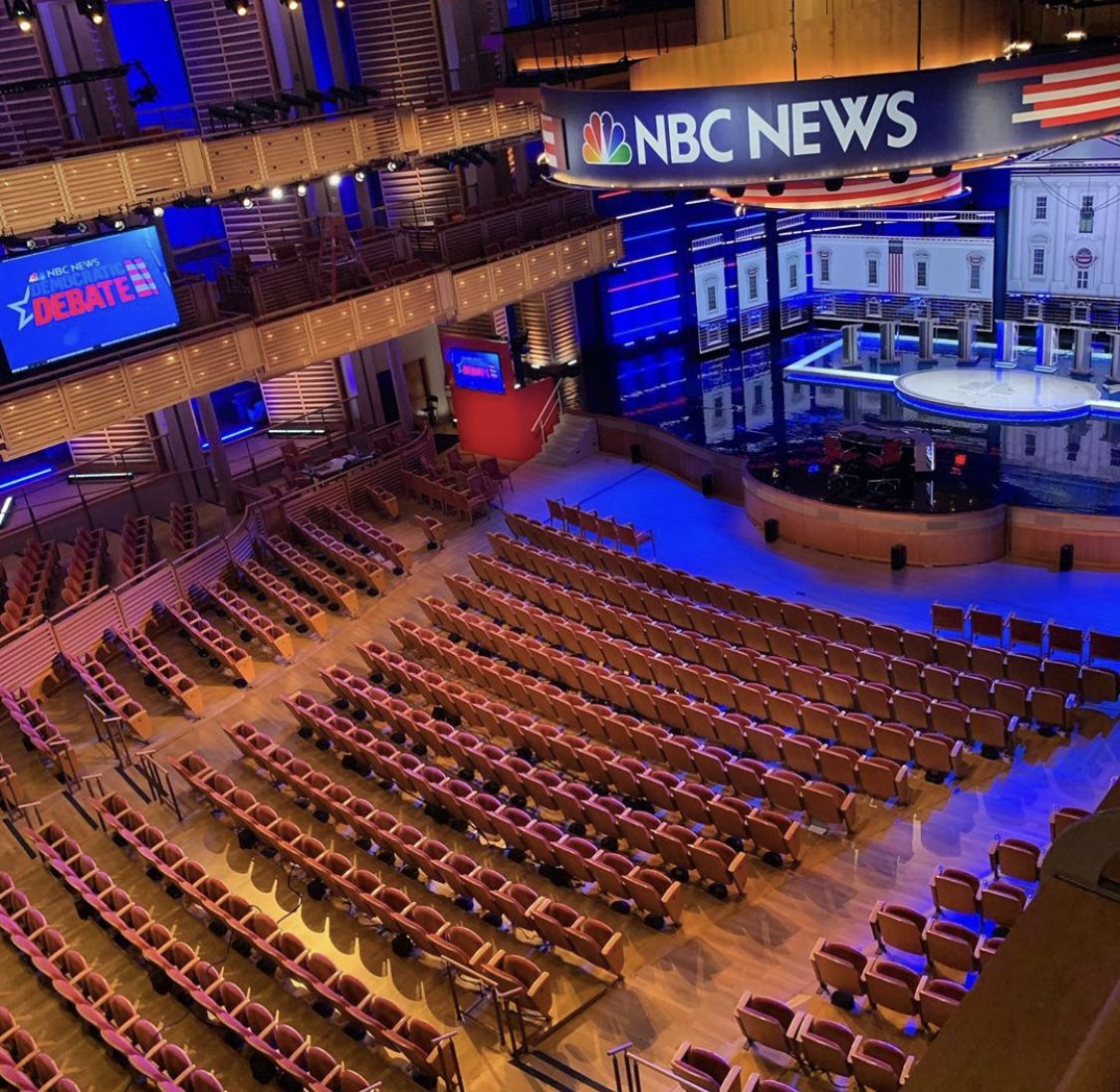 Joe Biden is dominating the 2020 Democratic field in online attention, Axios' Neal Rothschild reports.
Articles about Biden have generated far more social-media interactions (43.5 million) than any other 2020 Democrat over the past 10 weeks, according to data from Newswhip exclusively provided to Axios as part of a project that we'll update regularly throughout the campaign.
Next closest: Bernie Sanders, who lags far behind Biden with 24.8 million.
Interactions per article over the past 10 weeks, an indicator of enthusiasm:
Bernie Sanders: 895
Eric Swalwell: 886
Elizabeth Warren: 789
Pete Buttigieg: 737
Bill de Blasio: 710
Joe Biden: 654
3. Exclusive data: Economy dominates Twitter buzz by 2020 Dems
The last item was who we're talking about. Now for the what:
In tweets by the Democratic candidates, the economy exceeds the next five domestic issues put together, according to data provided to Axios by Hamilton Place Strategies.
Why it matters, from Axios' Sara Fischer: Even though it's playing on Trump's turf, Dems are relying on economic issues to separate themselves in the crowded Democratic field.
That's especially true for the progressive candidates, with all their new policies.
See the Hamilton Place Strategies data. ... Share this story.
4. The human cost of the immigration crisis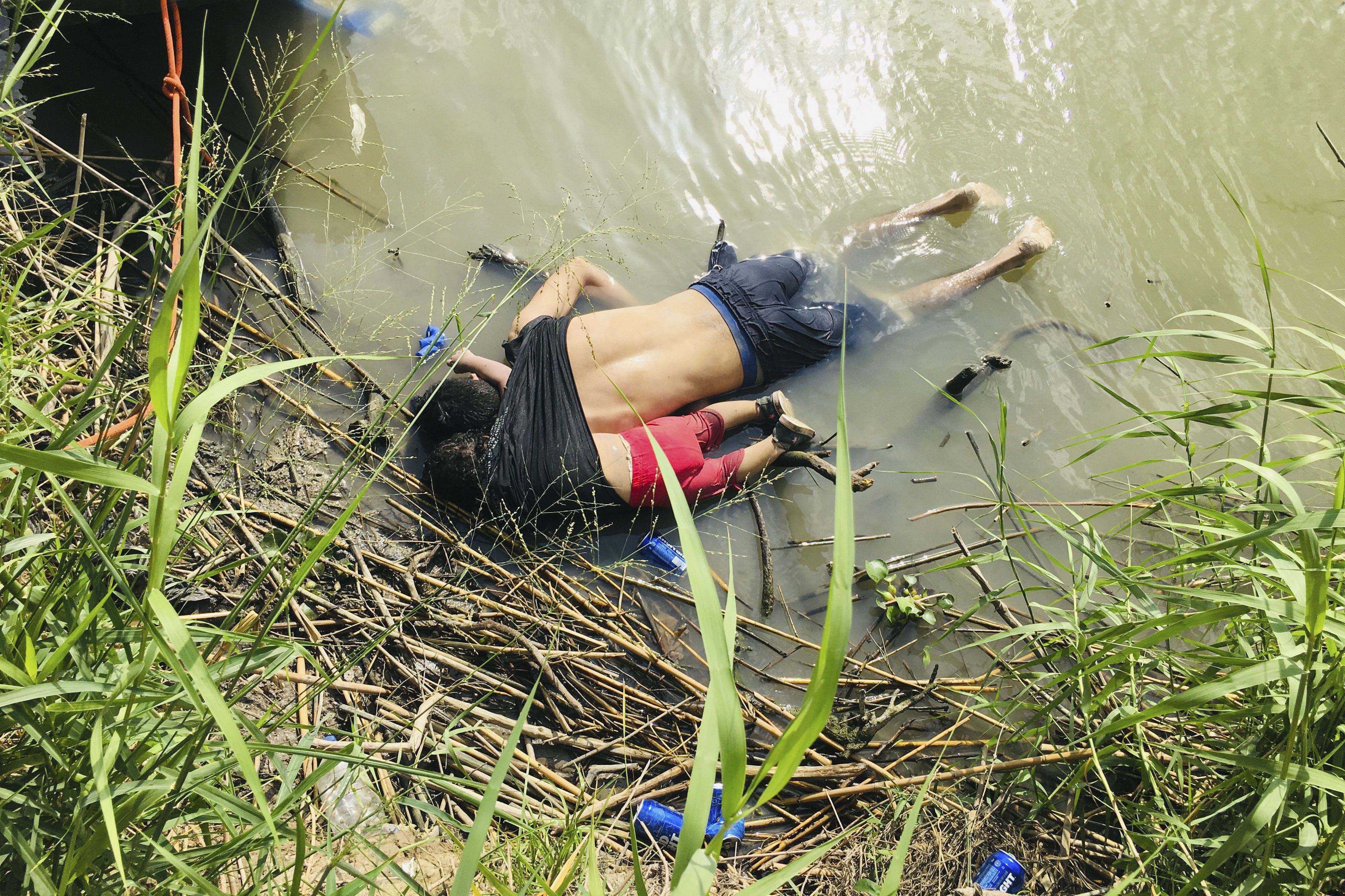 The drowned man and his 23-month-old daughter lay face down Monday in shallow water along the bank of the Rio Grande, his black shirt hiked up to his chest with the girl tucked inside.
Her arm was draped around his neck, suggesting she clung to him in her final moments, the AP reports from Mexico City.
Why it matters: The searing photograph of the sad discovery highlights the perils faced by mostly Central American migrants fleeing violence and poverty and hoping for asylum in the United States.
What happened: Óscar Alberto Martínez Ramírez, frustrated because the family from El Salvador was unable to present themselves to U.S. authorities and request asylum, swam across the river on Sunday with his daughter, Valeria.
He set her on the U.S. bank of the river in Brownsville, Texas, and started back for his wife in Matamoros, Mexico.
But seeing him move away, the girl threw herself into the waters. Martínez returned and was able to grab Valeria, but the current swept them both away.
Why it matters, from the N.Y. Times' Azam Ahmed and Kirk Semple:
"Like the iconic photo of a bleeding Syrian child pulled from the rubble in Aleppo after an airstrike or the 1993 shot of a starving toddler and a nearby vulture in Sudan, the image of a single father and his young child washed up on the Rio Grande's shore had the potential to prick the public conscience."
How it's playing: The photo above is at the top of today's N.Y. Times front page.
5. "A dire humanitarian crisis"
The U.S. is set to return 100 migrant children to an overcrowded U.S. Customs and Border Protection station in Texas after admitting that specialized facilities for kids along the border are "at capacity," writes the WashPost's Abigail Hauslohner.
"The alleged conditions [at the Texas facility] raised the specter that masses of migrant children ... are being exposed to additional trauma as they spend days or weeks in ill-equipped Border Patrol stations," per lawyers who visited.
6. Data du jour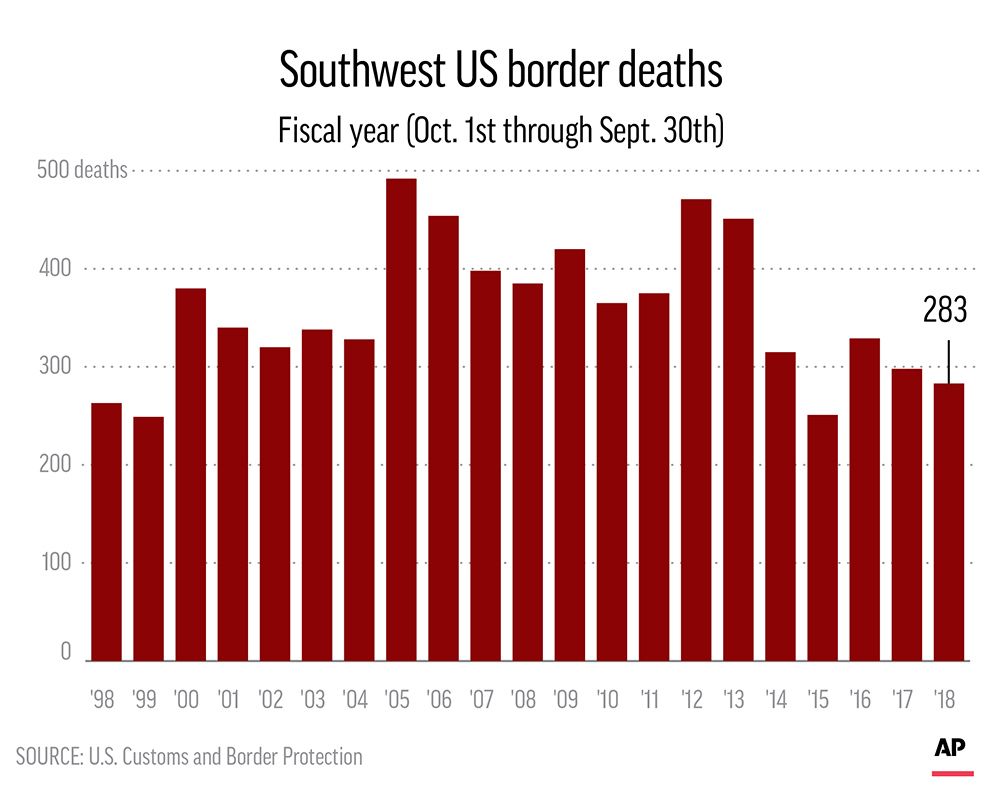 7. 21 days until ...
... July 17, when Robert Mueller will give back-to-back testimony to the House Judiciary and Intelligence Committees — likely to be the most highly anticipated congressional hearings in years. (AP)
8. Three hats for new White House press secretary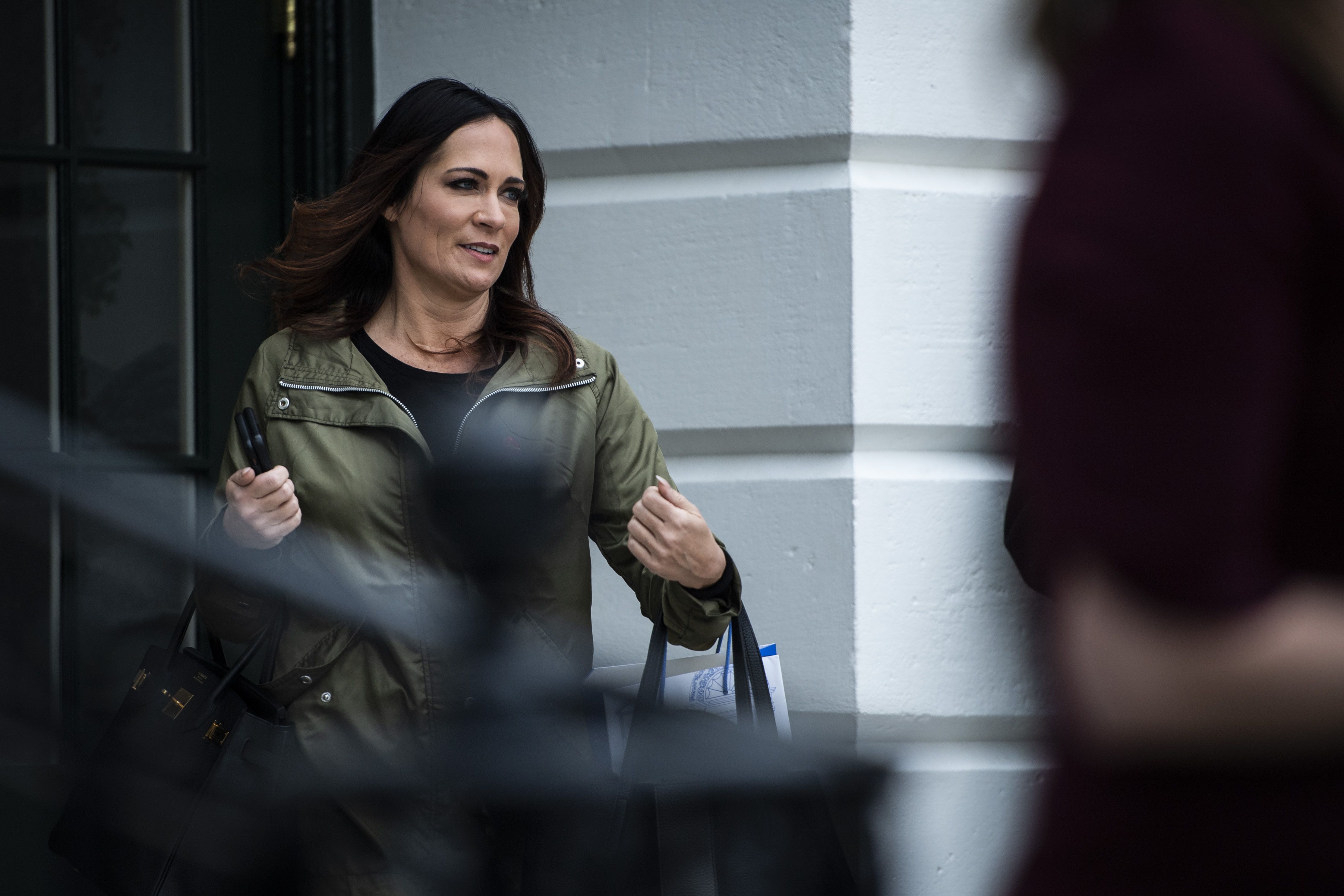 Stephanie Grisham, an Arizonan and Trump campaign original who has been the first lady's spokeswoman, will keep those duties as she becomes White House press secretary and communications director on July 1.
Behind the scenes, from Axios' Jonathan Swan: A number of influential people close to President Trump wanted Grisham in the job — and Trump has told people he likes and trusts her.
9. Amazon embraces combative role in 2020 race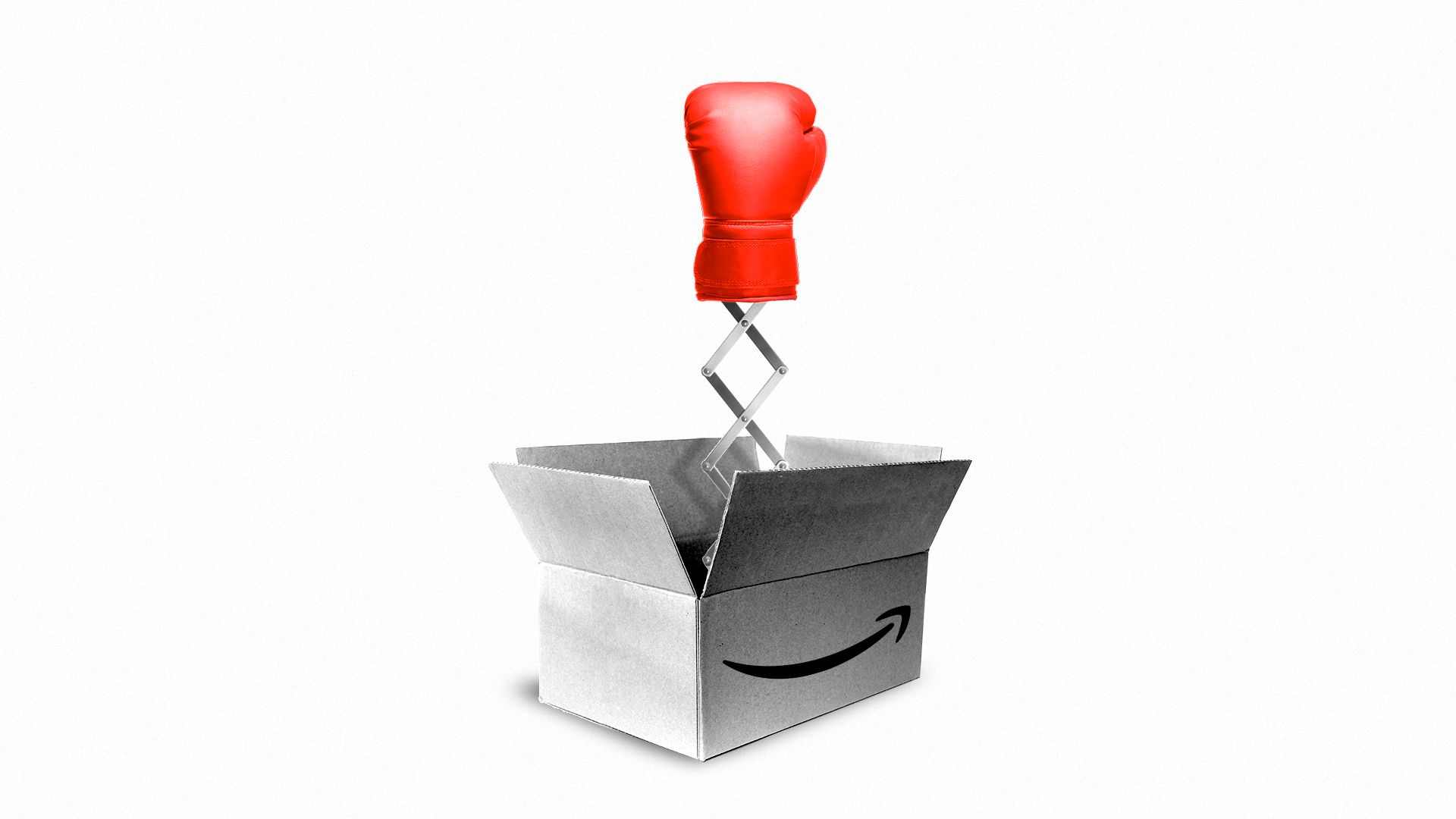 Amazon is typically quiet in public debates, but has hit back at attacks from several Democratic presidential candidates, Axios' David McCabe reports.
Why it matters: Big Tech has become a political symbol of out-of-control corporate power. But while Google and Facebook have largely avoided mixing it up with specific candidates, Amazon is punching back.
The delivery:
Elizabeth Warren touted her plan to break up tech giants as a way to stop "corporations like Amazon from knocking out the rest of the competition." The company responded that "sellers aren't being 'knocked out' — they're seeing record sales every year." (It also noted: "Walmart is much larger.")
Joe Biden said he had "nothing against Amazon, but no company pulling in billions of dollars of profits should pay a lower tax rate than firefighters and teachers." The company said that it pays "every penny we owe" and that it assumed "VP Biden's complaint is w/ the tax code, not Amazon."
A person familiar with the thinking inside Amazon said executives particularly want to respond when they think candidates are making inaccurate claims about the business as part of their criticism.
The source said that's why Amazon hits back against Democrats so much harder than it does against President Trump, who beats up on the company all the time but elicits barely a peep in response. The company thinks Trump's attacks are being effectively corrected by the media.
10. 1 fun thing: The newest Olympic sport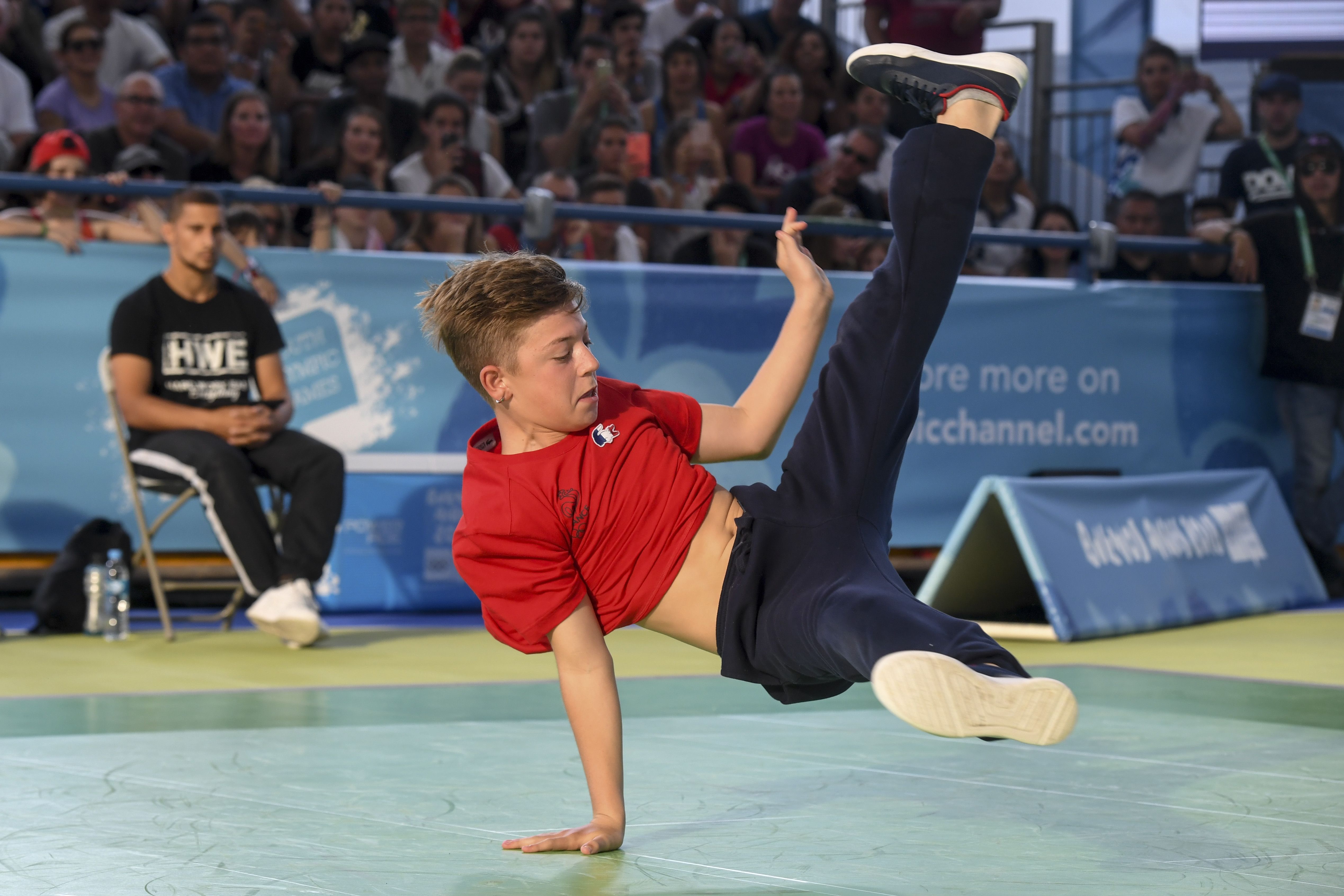 Breakdancing moved a step closer to the 2024 Summer Olympics in Paris, and now organizers will book a street venue in Paris, AP's Graham Dunbar reports:
Called "breaking" in Olympic circles, its medal debut was last October at the Buenos Aires Youth Olympic Games.
The street dance competitions will have 16 athletes in each of the men's and women's medal events in Paris.
International Olympic Committee members endorsed requests to provisionally add breakdancing to the program, pending a final decision in December 2020.
Paris wants to add four sports to its program, though the other three — skateboarding, sport climbing, and surfing — will make their debuts in Tokyo next year.
Surfing will spread the Paris Olympics out of the capital, potentially in the southwest French city of Biarritz, with sailing races already set for Marseille.